Although I'm no budget traveller, I do like to make my money go as far as possible when I travel – and over the years I've picked up some great tips for budgeting whilst on the road. So, here's my post on Budgeting in an Expensive City. These are some of my top tips for saving money in expensive cities…
When to Go
If you're headed to an expensive city and don't want to break the bank, it makes sense to travel during the low season. Often, the prices just one month either side of the peak season are much lower, but the weather can still be perfect for sightseeing. For example, Barcelona in October is gorgeous, warm, much less crowded with tourists – and far cheaper than during summer. Be flexible with your dates and you can find some great bargains.
Money Matters
Make sure you're aware of what your bank charges for using your card abroad, and be careful with ATM withdrawal fees. When you exchange your currency, ordering it online can often help you avoid pricey commissions, or depending where you're travelling it may work out cheaper to load your money onto a pre-paid currency card instead – just do some research. Of course, using your rewards card can help you save up Avios points to use against your next trip – TSB even offer double points on your eligible spends abroad.
Getting Around
This one is easy – walk whenever possible. Walking is free, and you'll see a whole lot more of the city. It's a great way to people watch, explore, and discover hidden gems that you may not otherwise find – and walking can really help you budget in an expensive city. Alternatively, rent a bike; cycling is another great way to get around and lots of cities like Barcelona or Amsterdam have great cycle routes.
When walking isn't possible, opt for public transport over cabs. Trains, metros, trams, and buses are usually much easier to use than you expect and can be very cost effective – especially if you can use a pre-paid ticket like an Oyster card in London. Always take public transport from the airport rather than a taxi or airport transfer – I like to find the route on Google Maps before I fly and save a screenshot to my phone so I know what to do when I land.
Food and Drink
Do your research in advance and find out where the locals eat. I use travel blogs rather than guide books as these tend to be more honest – in fact I myself have a slowly growing section on eating like a local which I'm hoping to increase this year!
Try to prepare your own meals when you can. You can put together a really nice picnic lunch from a supermarket, deli, or market which can let you try lots of local food on the cheap. If you want to avoid dining out completely you could even stay in an apartment and cook from home every night. Head to local bakeries, markets, and groceries for your ingredients as these will often be cheaper and can help you really experience local flavours.
Find cheap eats by dining at markets or finding street food vans, which are also a great way to support independent local entrepreneurs.
Finally, the cost of bottled water can really add up when you're travelling, so take your own bottle with you.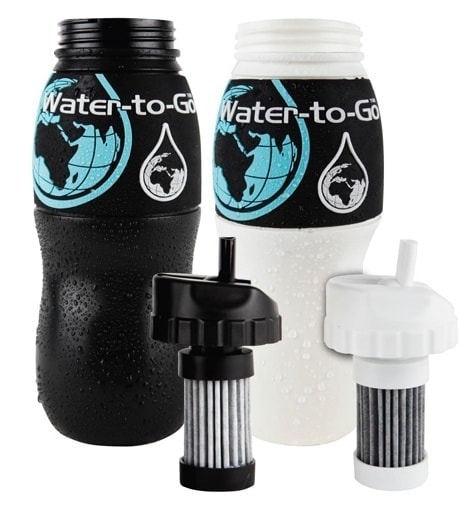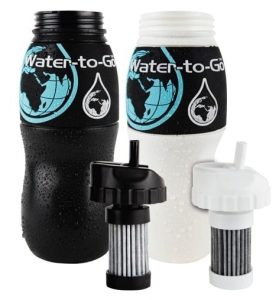 If you're not sure about water quality where you're travelling or want to be able to fill up anywhere, I recommend the Water-To-Go filtration bottle which provides instant, on the go filtering of water from any source. You can read my review of the bottle for more info, and don't forget to use discount code ELUX15 to get 15% off!
Experiences
Remember that sightseeing in a new city doesn't have to cost much – or anything at all, in fact. Avoid pricey tours and simply explore on your own; you can often find great self-guided walking tours online or in guide books.
For art and history, look for free museums – lots of cities have free public galleries and musuems. Even if they aren't, many museums offer a free or discounted day, so check out their websites when planning your trip. For completely free art, hit the streets – cities like Barcelona, London, and Athens are renowned for their incredible street art (don't miss my posts about the best street art in London).
Visit local parks and beaches for some free outdoor experiences and people watching, or hike a nearby hill for some great – and totally free – views of the city. Again, blogs can be a really good way to find the best free things to do in a city if you're on a budget, so do some research online and don't be afraid to tweet a blogger asking for tips. We love to help!
If you have any great tips for budgeting in an expensive city, let us know in the comments and help your fellow travellers out.