Some posts on this site contain affiliate links. If you book or buy something through these links, I earn a small commission (at no extra cost to you). Take a look at my privacy policy for more information.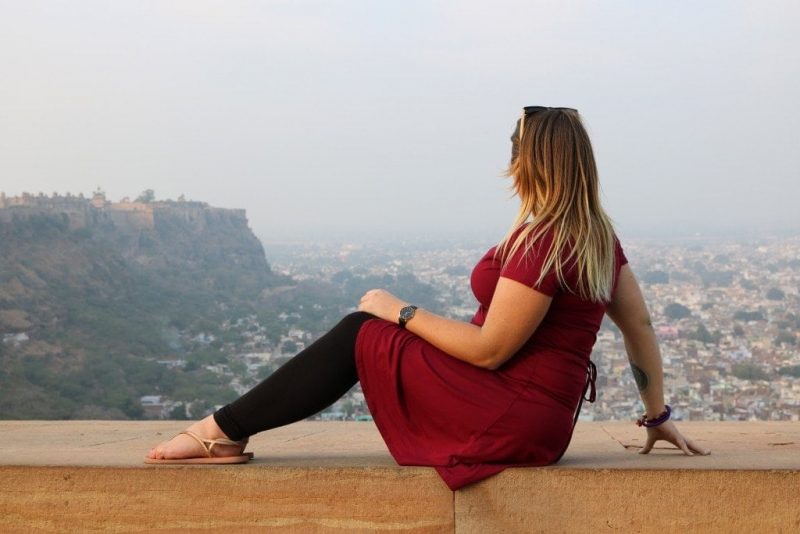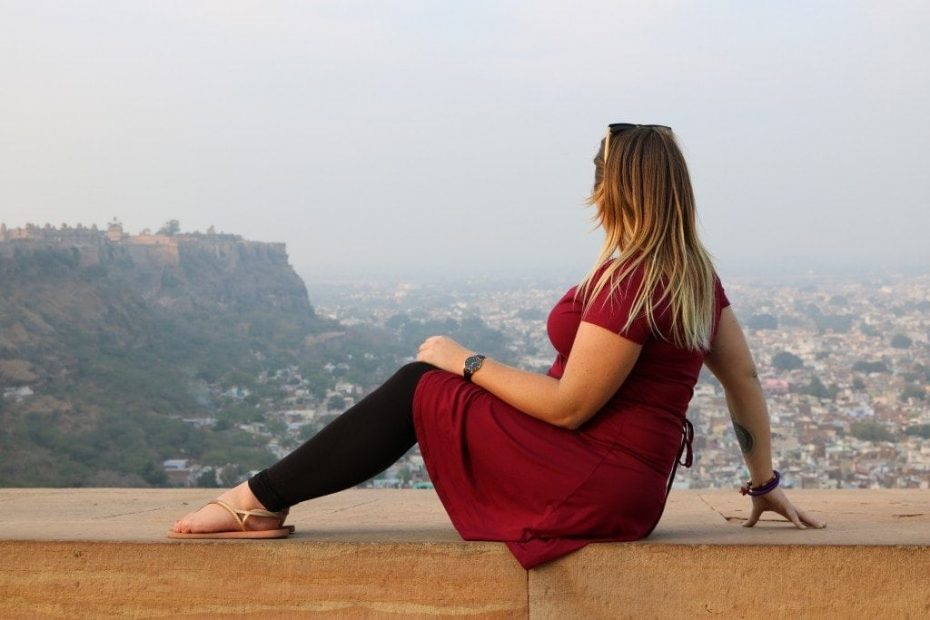 Wise, formerly known as TransferWise, is a financial technology company specializing in international money transfer services for travellers and individuals worldwide.
Established in 2011 by Taavet Hinrikus and Kristo Käärmann [1], Wise has witnessed exponential growth, serving over 10 million customers by the end of 2020 [2].
This in-depth review aims to provide an objective and informative evaluation of Wise's services and features, targeting travellers seeking cost-effective and convenient solutions for managing their finances during their journeys.
International Money Transfers
Overview of Wise's Money Transfer Services
Wise's primary service is facilitating international money transfers, offering an alternative to traditional banks, which can be more expensive and time-consuming. By employing a peer-to-peer system, Wise eliminates the need for international bank transfers, leading to lower fees and faster processing times [3]. This can be particularly advantageous for travellers who need to send or receive money across borders efficiently and economically.
Wise's Transparent Fee Structure
One of the critical aspects of Wise is its transparent fee structure. Unlike some banks that may include hidden fees or markups on exchange rates, Wise prides itself on offering a clear and straightforward pricing model [4]. Customers are provided with the real-time exchange rate, and the fees are clearly displayed before the transaction is initiated. This transparency allows travellers to accurately estimate the cost of their transactions, avoiding surprises and budgeting more effectively.
Speed of Transfers
The speed of international money transfers is an essential factor for travellers. Wise's platform is designed to process transfers quickly, with most transactions being completed within one to two business days [5]. This efficiency can be particularly beneficial for travellers who require urgent access to funds or need to make time-sensitive payments.
User Experience
Accessibility and Ease of Use
Wise's user-friendly interface is a notable feature of the platform. It is designed to be easily accessible and straightforward for users of all levels of technological proficiency. With a simple signup process, travellers can quickly create an account and start using Wise's services [6]. The platform is available on both desktop and mobile devices through a dedicated app, ensuring that users can manage their finances on-the-go.
Languages Supported
Considering the global nature of Wise's services, the platform supports a wide range of languages, making it more accessible for users worldwide. Wise's website and app are available in multiple languages, including English, Spanish, French, German, Italian, Portuguese, Japanese, and Chinese, among others [7]. This linguistic diversity caters to the diverse needs of travellers and expats from various countries.
Wise Multi-Currency Account
Overview of the Multi-Currency Account
The Wise multi-currency account is an additional offering that travellers may find particularly useful. This account enables users to hold and manage multiple currencies in a single account, eliminating the need to open separate bank accounts in different countries [8]. Travellers can convert currencies at the real exchange rate, transfer money between currencies, and even receive international payments with no fees [9]. This versatility makes the multi-currency account an ideal solution for frequent travellers, digital nomads, and expats.
Supported Currencies
The multi-currency account supports over 50 currencies, allowing users to hold, convert, and send money in a wide range of currencies [10]. This broad selection of supported currencies enables travellers to manage their finances in the most commonly used currencies worldwide. Additionally, Wise is continually working to expand its list of supported currencies, further enhancing the flexibility and convenience of its services for users in different regions [11].
Currency Conversion Fees
Wise charges a small fee for currency conversions within the multi-currency account [12]. The fees are determined by the specific currencies being exchanged and are typically lower than those charged by traditional banks. Travellers can benefit from these reduced fees, particularly when dealing with multiple currency conversions during their trips.
Security Measures
Regulatory Compliance
Security is a crucial concern for any financial service, and Wise has implemented stringent measures to protect user data and funds. The company is regulated by the Financial Conduct Authority (FCA) in the UK and various regulatory authorities in other countries where it operates [13]. This regulatory oversight ensures that Wise complies with relevant laws and regulations, providing a secure and reliable platform for its users.
Encryption and Data Protection
Wise employs advanced encryption technologies to secure user information and continually monitors transactions for suspicious activity [14]. The platform uses HTTPS and Transport Layer Security (TLS) protocols to encrypt data transmitted between the user's device and Wise's servers, safeguarding sensitive information from unauthorized access.
For an added layer of security during transfers, users can also consider downloading a VPN (Virtual Private Network) to ensure their data remains secure and protected. This commitment to security can provide travellers with peace of mind, knowing their finances are well-protected.
Two-Step Verification
To further enhance account security, Wise offers two-step verification as an optional feature for its users [15]. This security measure requires users to enter a unique verification code, typically sent to their mobile device, in addition to their password when logging in to their account. By enabling two-step verification, travellers can add an extra layer of protection to their accounts, making it more difficult for unauthorized individuals to access their information.
Customer Support
Support Channels
Customer support is another essential aspect of any financial service. Wise offers support through various channels, including email, live chat, and phone, to cater to different user preferences [16]. This multi-channel approach ensures that travellers can receive assistance promptly and efficiently, regardless of their preferred method of communication.
Help Center and Knowledge Base
The company's help centre features a comprehensive knowledge base, addressing a wide range of topics and frequently asked questions [17]. Users can easily search for articles and guides related to specific issues, enabling them to find relevant information quickly. The help centre also includes a community forum where users can ask questions and share their experiences with others, fostering a collaborative environment for problem-solving and knowledge sharing.
Additional Features
Wise Debit Card
Wise offers a debit card that can be linked to the multi-currency account, providing users with a convenient way to access their funds while travelling [18]. The Wise debit card allows travellers to make purchases and withdraw cash from ATMs worldwide, with low fees and the real exchange rate [19]. This feature can be especially beneficial for those who need a flexible and cost-effective payment method while abroad.
Business Accounts
Wise also provides business accounts tailored to the needs of small and medium-sized enterprises, freelancers, and entrepreneurs [20]. These accounts include features such as batch payments, integration with accounting software, and the ability to issue invoices in multiple currencies. Travellers who run their businesses or work as freelancers can benefit from these specialized accounts, streamlining their financial management while on the move.
Comparisons with Competitors
Wise vs. Traditional Banks
Traditional banks have long been the default option for international money transfers. However, Wise offers several advantages over these institutions. Banks often charge higher fees and add markups to exchange rates, making transfers more expensive for travellers [21]. In contrast, Wise's transparent fee structure and real exchange rate can result in significant savings for users. Additionally, Wise's money transfers are typically faster than those facilitated by banks, providing a more efficient solution for time-sensitive transactions.
Wise vs. Other Fintech Companies
Several other fintech companies provide international money transfer services, such as Revolut, CurrencyFair, and PayPal. While each platform has its unique features and advantages, Wise stands out in several aspects. The company's commitment to transparency and its extensive support for multiple currencies make it a versatile and reliable choice for travellers. Furthermore, Wise's multi-currency account and debit card offer added convenience and flexibility, distinguishing it from some competitors in the market.
User Testimonials and Reviews
Positive Reviews
Many users have praised Wise for its cost-effective and user-friendly services. The platform's transparent fees and competitive exchange rates have been cited as significant advantages over traditional banks and other money transfer services [22]. Additionally, customers appreciate Wise's user-friendly interface, which makes managing international transactions simple and straightforward.
Negative Reviews
While the majority of reviews for Wise are positive, some users have reported issues with the platform. Common complaints include delayed transfers and account verification processes taking longer than expected [23]. However, it is essential to note that these issues appear to be the exception rather than the rule and may be related to specific circumstances or regulatory requirements.
Tips for Using Wise Effectively
Plan Your Transfers in Advance
To ensure your transfers are completed in a timely manner, plan your transactions in advance. While Wise typically processes transfers quickly, factors such as currency availability, bank processing times, and regulatory requirements can affect the speed of your transaction [24]. By planning ahead, you can avoid potential delays and ensure you have access to your funds when needed.
Monitor Exchange Rates
Exchange rates can fluctuate frequently, impacting the cost of your money transfers. Wise provides real-time exchange rate information, allowing users to monitor rates and make informed decisions about when to initiate transfers [25]. By keeping an eye on exchange rates, you can potentially save money by timing your transfers strategically.
Enable Notifications
To stay informed about the status of your transfers and account activity, enable notifications in your Wise account settings. By receiving timely updates, you can quickly address any issues that may arise and ensure your transfers are completed smoothly.
Conclusion
In summary, Wise is an invaluable financial service for travellers, offering a cost-effective alternative to traditional banks for international money transfers. Its transparent fee structure, user-friendly interface, and comprehensive support for multiple currencies make it an ideal choice for those seeking to manage their finances efficiently while abroad. Additionally, Wise's multi-currency account, debit card, and business account offerings cater to the diverse needs of frequent travellers, digital nomads, and expats. With robust security measures and responsive customer support, Wise is a reliable and convenient financial solution for travellers worldwide.
References
| | | |
| --- | --- | --- |
| No. | Source | URL |
| 1 | Crunchbase: Wise (formerly TransferWise) Overview | https://www.crunchbase.com/organization/transferwise |
| 2 | CNBC: TransferWise hits 10 million customer milestone | https://www.cnbc.com/2020/12/08/transferwise-hits-10-million-customer-milestone-.html |
| 3 | Wise: How Wise works | https://wise.com/gb/blog/how-wise-works |
| 4 | Wise: Pricing | https://wise.com/gb/pricing |
| 5 | Wise: How long does it take to send money? | https://www.wise.com/gb/help/article/1570081/paying-for-your-transfer/how-long-does-it-take-to-send-money |
| 6 | Wise: Getting started | https://www.wise.com/help/1/getting-started |
| 7 | Wise: Supported languages | https://wise.com/help/18/wise-account/2932554/what-languages-do-you-support |
| 8 | Wise: Multi-currency account | https://wise.com/gb/multi-currency-account |
| 9 | Wise: Receiving money with your multi-currency account | https://wise.com/help/19/borderless-account/2932457/receiving-money-in-your-multi-currency-account |
| 10 | Wise: Supported currencies | https://wise.com/help/10/sending-money/2932285/what-currencies-do-you-support |
| 11 | Wise: Adding new currencies | https://wise.com/help/10/sending-money/2932285/what-currencies-do-you-support#adding-new-currencies |
| 12 | Wise: Converting money in your account | https://wise.com/help/19/borderless-account/2932464/converting-money-in-your-multi-currency-account |
| 13 | Wise: Regulation and licensing | https://wise.com/help/11/security/2932489/regulation-and-licensing |
| 14 | Wise: Security at Wise | https://wise.com/help/11/security |
| 15 | Wise: Two-step login | https://wise.com/help/11/security/2932497/two-step-login |
| 16 | Wise: Contact Wise Support | https://wise.com/help/1/contact |
| 17 | Wise: Help Center | https://wise.com/help |
| 18 | Wise: Debit Card | https://wise.com/gb/borderless/card |
| 19 | Wise: Debit Card Fees | https://wise.com/help/18/wise-card/2932448/what-are-the-fees-for-the-wise-debit-card |
| 20 | Wise: Business Account | https://wise.com/gb/business |
| 21 | Expat Focus: Comparing TransferWise to High Street Banks | https://www.expatfocus.com/c/aid=5724/columnists/articles/comparing-transferwise-to-high-street-banks/ |
| 22 | Trustpilot: Wise Reviews | https://www.trustpilot.com/review/wise.com |
| 23 | Ibid. | |
| 24 | Wise: How long does it take to send money? | https://www.wise.com/gb/help/article/157008 |
Hide References
I hope you found this review of Wise (formerly TransferWise) helpful. If you have a question, scroll down to leave a comment!