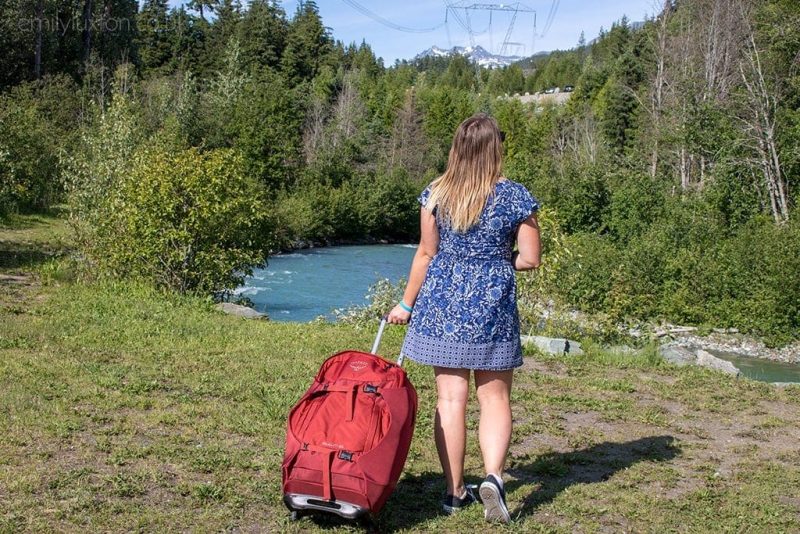 Whether it's for a RTW trip or a weekend break, packing can often be a bit of a headache. So, I'm creating a section on this blog with all my biggest packing tips, including product reviews and lists of what to pack.
Packing Category: Contents
For general tips and advice, see the posts listed at the bottom of this page.
Luggage – Reviews and tips, if you're looking for luggage recommendations.
Travel Gear Product Reviews – For an idea of what to pack.
Travel Fashion and Beauty. – For my occasional, travel-related fashion tips.
Most Popular Packing Posts
Every backpacker needs a decent backpack – below are the reviews for the ones I've used over the years:
11 of the Best Backpacks for Women
Mountain Warehouse Traveller Rucksack Review
Osprey Sojourn Wheeled Backpack Review
Other Travel Gear Posts
My number one packing tip? Keep everything organised with the genuinely amazing eBags Packing Cubes! Check out my review for more information and tips on how to use them.
One thing ladies should never travel without – a decent sports bra. If, like me, your bust is a tad on the larger side don't miss my review of Bravissimo's sports bra range for top tips on finding the ideal bra for you.
Wondering how to choose the right footwear for South America? See my review of my walking boots of choice, from the Mountain Warehouse Extreme range – the Pebble Waterproof IsoGrip Women's Shoes
and the Field Men's Walking Shoes
.
Posts About Packing…