Some posts on this site contain affiliate links. If you book or buy something through these links, I earn a small commission (at no extra cost to you). Take a look at my privacy policy for more information.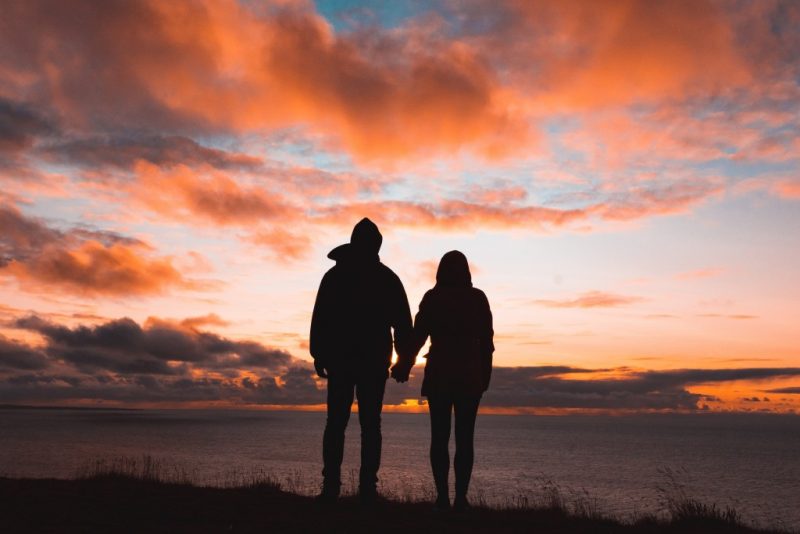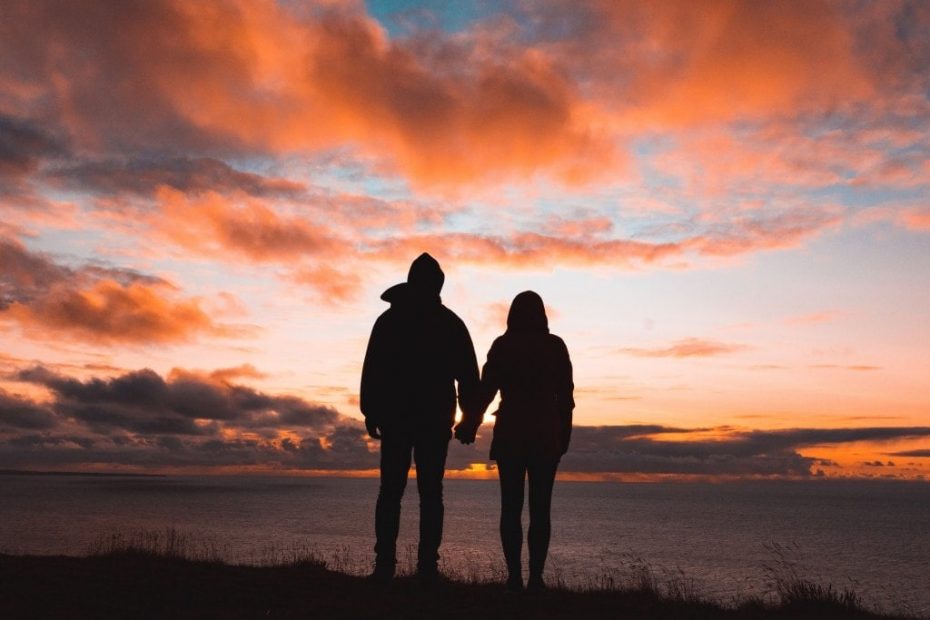 In need of some fun picture quiz rounds for your next Zoom games night? Can't be bothered to make your own? No worries!
I've got you covered with a FREE collection of ready-made, downloadable picture rounds. There are 24 so far, and I'm planning to make a few more – so leave a comment if you have any ideas you'd like to see added.
Choose from famous landmarks around the world, country shape silhouettes, or flags – as well as some fun foodie rounds like "name the national dish"! There are also some more in-depth rounds, each dedicated to one specific country. Again, if you have a country you'd like me to add, leave a comment at the end of this post.
You can download the PDF or jpg versions of each quiz absolutely free. You'll find all the answers at the end of this post, so simply print them out or write them down ready for your quiz night.
24 Travel Picture Quiz Rounds
Below you'll find 24 ready-made picture quiz rounds to use at your next pub quiz or zoom trivia night! Simply click on the images to download the jpg version, or you'll find links to the PDF versions of each one at the end of this post, just before the answers.
Landmarks Picture Quizzes
The first few picture quiz rounds are famous landmarks from around the world. On the left you have a more straightforward version. On the right, the same landmarks are shown using abstract close-ups for a more challenging option.
Guess the Country from its Shape
A couple of tricky picture rounds using silhouettes of countries! Can you name the country from its shape? Answers are at the bottom of this post.
Travel Picture Rounds by Country:
These picture quiz rounds are perfect for travel lovers! Each one goes a bit more in-depth into a specific destination, including England, India, and the USA. I'm planning to make a few more so let me know in the comments which countries you'd like to see added!
Can you name the famous landmarks and locations in these popular countries?
Flags Picture Quiz Rounds
Simple concept – but some tricky questions!! Can you name the country based on its flag? There's also a round of US state flags for a bit of a challenge (unless you're from the US, in which case it should be a doddle!). Check out some of the world's most beautiful flags for more inspiration.
Lakes, Castles, and Waterfalls!
Can you identify these famous lakes, castles, and waterfalls around the world? If you're feeling generous you could give one point for the name of the place, and a second for naming the country.
Food Rounds – Name that National Dish
Hope you're hungry! In these picture rounds, players have to name the national dish and the country it comes from (or the country it's most associated with). There are also two delicious desserts rounds, featuring cakes and sweet treats from around the world!
PDF Download Links
Answers
Landmarks Round 1
Sydney Opera House, Sydney, Australia
Colosseum, Rome, Italy
Taj Mahal, Agra, India
Statue of Liberty, NYC, USA
Great Wall, China
Eiffel Tower, Paris, France
Chichen-Itza, Mexico
Machu Picchu, Peru
St Basil's Cathedral, Moscow, Russia
Close up and Abstract Landmarks 1
Sydney Opera House, Sydney, Australia
Colosseum, Rome, Italy
Taj Mahal, Agra, India
Statue of Liberty, NYC, USA
Great Wall, China
Eiffel Tower, Paris, France
Chichen-Itza, Mexico
Machu Picchu, Peru
St Basil's Cathedral, Moscow, Russia
Landmarks Round 2
White House, Washington DC
Louvre, Paris
Golden Gate Bridge, San Francisco
Stonehenge, Wiltshire
Leaning Tower of Pisa, Pisa
Sagrada Familia, Barcelona
Tokyo Tower, Tokyo
Parthenon (Acropolis), Athens
Burj Khalifa, Dubai
Close up and Abstract Landmarks 2
White House, Washington DC
Louvre, Paris
Golden Gate Bridge, San Francisco
Buckingham Palace, London
Leaning Tower of Pisa, Pisa
Sagrada Familia, Barcelona
Tokyo Tower, Tokyo
Parthenon (Acropolis), Athens
Pyramid, Giza
Landmarks Round 3
Petra, Jordan
Angkor Wat, Siem Reap, Cambodia
Christ the Redeemer, Rio, Brazil
Empire State Building, NYC, USA
Niagara Falls, Canada/USA
Ayers Rock (Uluru), Australia
Angel Falls, Venezuela
Arc de Triomphe, Paris, France
Mount Fuji, Japan
Countries
UK
France
Australia
Poland
Vietnam
Canada
Kenya
Mexico
India
Countries 2
Spain
Thailand
Greece
Brazil
Italy
USA
South Africa
Finland
Chile
USA
Grand Canyon, Arizona
Yosemite, California
Death Valley, California
Yellowstone, Wyoming
Denali, Alaska
Miami Beach, Florida
Kauai, Hawaii
Niagara Falls, New York
Monument Valley, Utah/Arizona border
US Cities
NYC
Chicago
San Francisco
LA
Washington DC
New Orleans
Miami
Las Vegas
Seattle
India
Taj Mahal, Agra
Hawa Mahal, Jaipur
Red Fort, Delhi
Jodhpur
Gateway of India, Mumbai
Ganga River, Varanasi
Jaisalmer Fort, Jaisalmer
Hampi
Ganga River, Rishikesh
Italy
Colosseum, Rome
Lake Como
Florence Cathedral
Positano Amalfi
Venice
Naples
Alberobello, Puglia
Dolomites
Stromboli
Spain
Parc Guell, Barcelona
Alhambra, Granada
Guggenheim, Bilbao
Camino de Santiago
Camp Nou, Barcelona
Segovia Aqueduct, Segovia
Plaza de Espana, Seville
Puerto Banus, Marbella
La Puerta del Sol, Madrid
England
Stonehenge
London
Bath
Blackpool
Hadrians Wall
Durdle Door
Liverpool
St Michael's Mount
Norfolk Broads
Flags 1
England
Italy
Antigua and Barbuda
Kenya
Argentina
New Zealand
Thailand
Japan
Egypt
Flags 2
Scotland
Netherlands
Philippines
South Africa
Colombia
Australia
Morocco
South Korea
Vietnam
3rd Flags Round
Brazil
Poland
Sweden
Malaysia
Ireland
UAE
China
Barbados
Chile
US State Flags
Hawaii
New York
Florida
Alaska
Georgia
Wyoming
Kansas
California
Washington
Waterfalls
Niagara Falls, USA/Canada
Angel Falls, Venezuela
Victoria Falls, Zimbabwe
Iguassu Falls, Argentina/Brazil
Yosemite Falls, USA
Plitvice Falls, Croatia
Gulfoss (Golden Falls), Iceland
Sutherland Falls, New Zealand
High Force, Durham, England
Lakes
Lake Bled, Slovenia
Lake Baikal, Russia
Peyto Lake, Canada
Ik Kil Cenote, Mexico
Five Flower Lake, China
Loch Ness, Scotland
Lake Tahoe, USA
Lake Louise, Canada
Lago di Como (Lake Como), Italy
Castles
Neuschwanstein Castle, Germany
Edinburgh Castle, Scotland
Windsor, England
Bran Castle, Romania
Corfe Castle, England
Chillon Castle, Switzerland
Alhambra, Spain
Pena Palace, Portugal
Cinderella Castle, Disneyworld Orlando
National Dishes
Weiner Schnitzel, Austria
Meatballs, Sweden
Poutine, Canada
Empanadas, Chile (also accept Argentina)
Curry Rice, Japan
Pho, Vietnam
Tacos, Mexico
Moussaka, Greece
Tagine, Morocco
National Dishes 2
Satay, Malaysia (also accept Indonesia)
Currywurst, Germany
Haggis, Scotland
Pad Thai, Thailand
Khachaburi, Georgia
Gallo Pinto, Costa Rica
Kimchi, South Korea
Pierogi, Poland
Ceviche, Peru
Desserts
Strudel, Austria
Crème Caramel, France
Apple Pie, USA
Pastéis de Nata (egg tarts), Portugal
Prinsesstårta (princess cake), Sweden
Victoria Sandwich, England
Tarta de Santiago, Spain
Tiramisu, Italy
Gulab Jamun, India
Desserts 2
Lamingtons, Australia
Baklava, Turkey
Rum Cake, the Caribbean
Wagashi, Japan
S'mores, USA
Churros, Spain
Pavlova, Australia / New Zealand
Alfajores, South America
Black Forest Cake, Germany