Some posts on this site contain affiliate links. If you book or buy something through these links, I earn a small commission (at no extra cost to you). Take a look at my privacy policy for more information.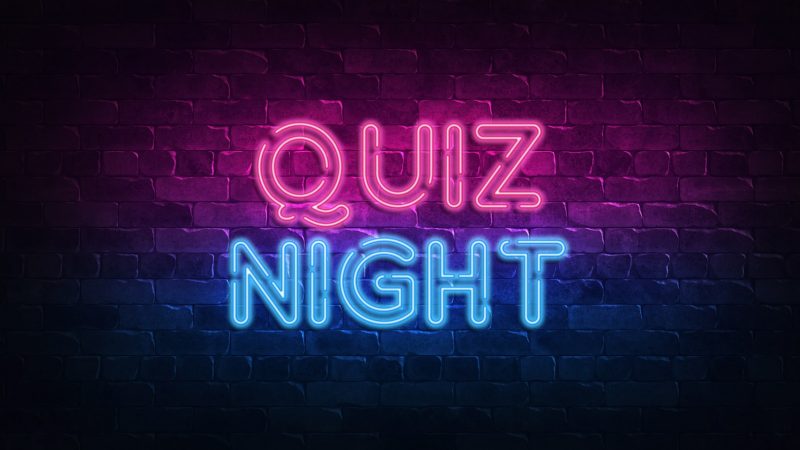 Online quizzes have been getting us all through the last few weeks! But if you're anything like me, you're probably running out of ideas by now. So I've put together a bumper list of picture quiz ideas to help get you ready for the next Zoom trivia night.
Check out my virtual quiz round ideas for even more inspo. But if it's picture rounds you want, keep reading!
I've included a few ready-made picture rounds throughout this post. I designed them all in Canva, and if you'd like to create your own version it's EASY to do so.
Oh – and I also have a bumper post PACKED with ready-made picture quiz rounds for you to download, free! Don't miss it.
25 Ideas for Quiz Picture Rounds
1 – Celebs
This is one of the easiest ideas for a quiz picture round! Just get a bunch of photos of celebrities and put them all together. You could theme this round further by choosing celebs from a certain category, such as "soap stars" or "Love Island contestants".
To make things more challenging, try to find pictures where the celebs don't quite look like themselves. For example, looking away from the camera, or sporting a beard when they're normally clean-shaven.
Alternatively, you could use Paint or Canva to pop a sticker over their face, so that players only have the body or outfit to identify the celebs. In this instance, it's best to go for something iconic (think Britney in that schoolgirl outfit, or Geri in the Union Jack dress).
2 – Baby Photos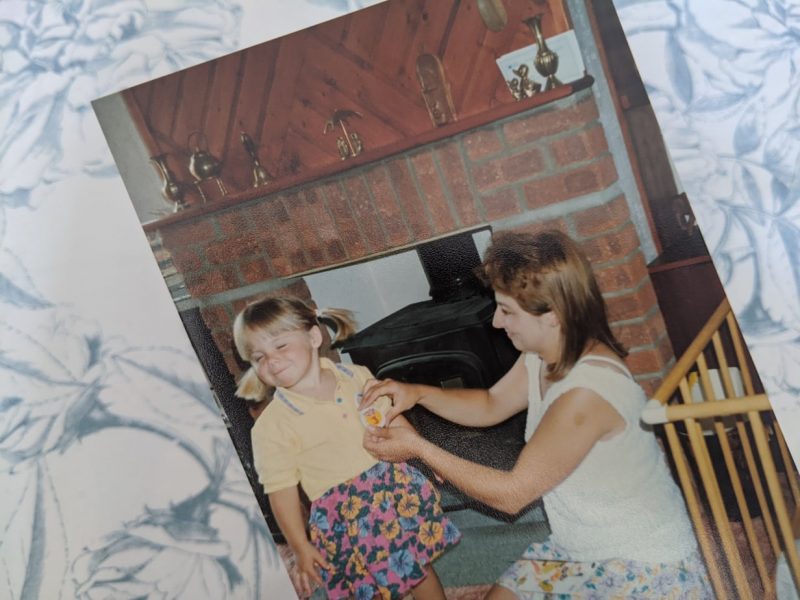 Before the quiz, ask everyone to send you a photo of themselves as a child. Make it baby photos if you want to make things really challenging! Players simply have to identify who's who.
If you're playing with family members, this one might be a little too easy. So make things harder by slightly blurring or pixelating the image. There are plenty of free apps, like Snapseed, that can help with this – or you can get creative in Microsoft Paint!
3 – Movie Photoshop
Find a film still or movie poster from a classic movie, then use Photoshop or Paint to replace the actor's faces with the faces of your friends and family!
4 – Brand Logos
Choose a bunch of brand logos, erase the brand name, and get players to identify the brand! Can't be bothered to make your own? A quick Google search will turn up hundreds of brand logo picture quizzes – like this one.
5 – Vehicle Logos
Same as above, but using the logos of various car brands.
6 – Airline Tail Logos
This picture quiz idea is great for travel enthusiasts! Players have to identify the airline from their tail logo – which is even harder than you might think!
7 – Emoji Pictionary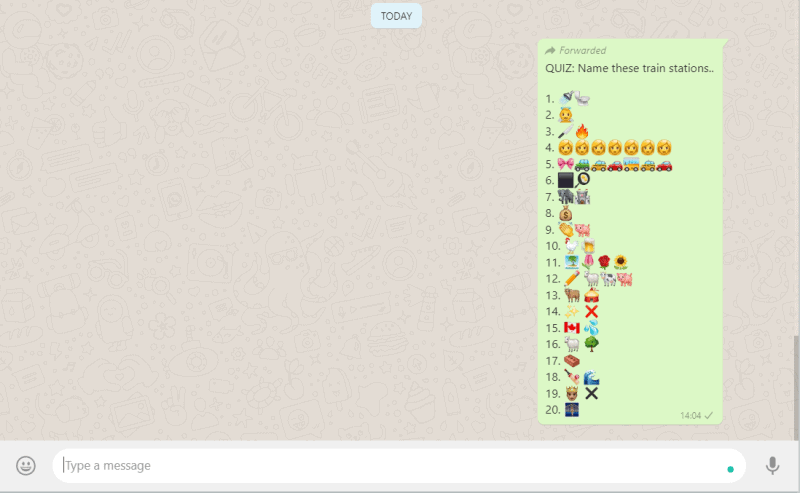 One of my favourite picture quiz round ideas is emoji Pictionary. Choose a theme, such as London Tube Stations, and use emojis to "spell" out clues to their names. For example, a water emoji followed by a toilet emoji could mean "Waterloo".
8 – Super Zoom
Take photos of ordinary household items – random things such as a carrot or a pencil – then zoom in until it hardly looks like the original item any more. Players have to work out what item you've photographed!
9 – Home Town Photos
This picture quiz round is one of the best ideas if you're playing with friends and family who are all from the same place. Head out on a mission to snap photos of a few spots around your local area, and get players to identify them.
10 – Country Shapes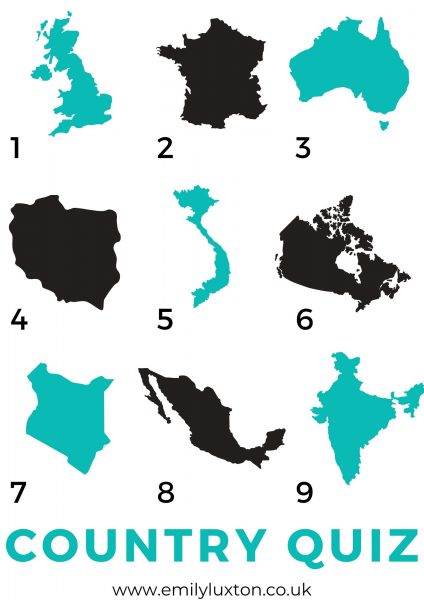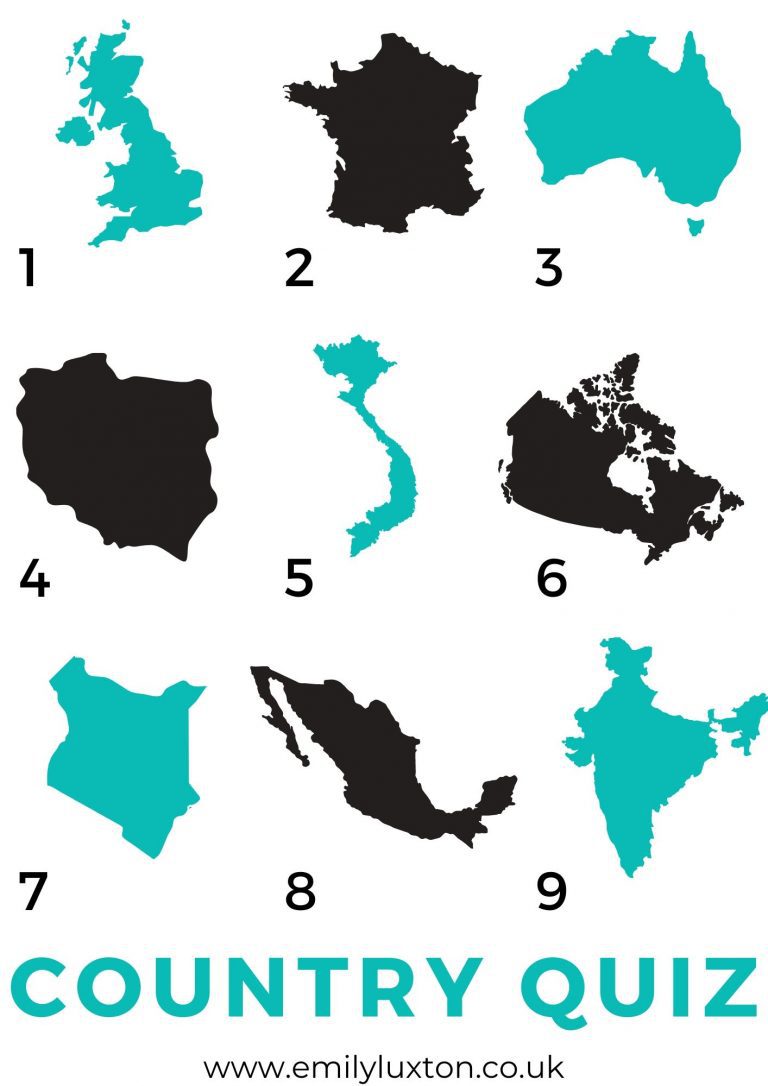 Show outlines of country maps with all place names removed. Players then have to name the countries! You can make these easily using a free site like Canva. Or you can simply download and print my one above (answers at the end of this post).
11 – Album Covers
Take some famous music albums, remove the titles and band name, and get players to name the album!
12 – Name the Chocolate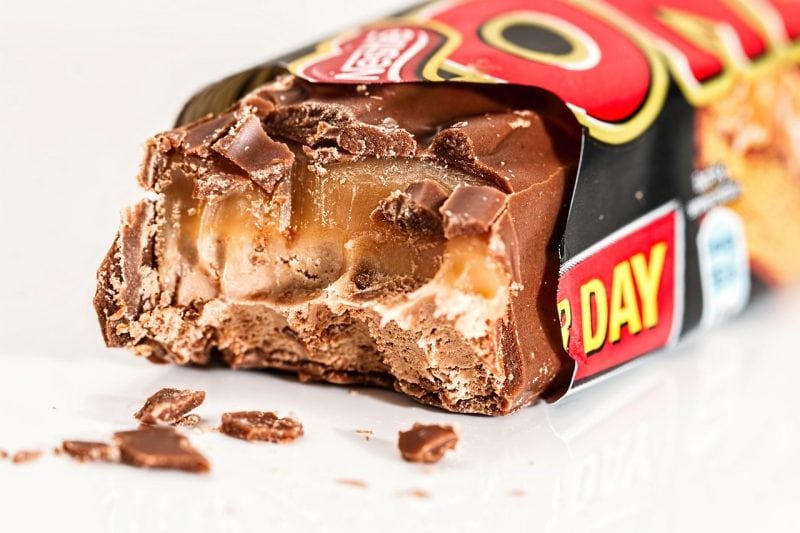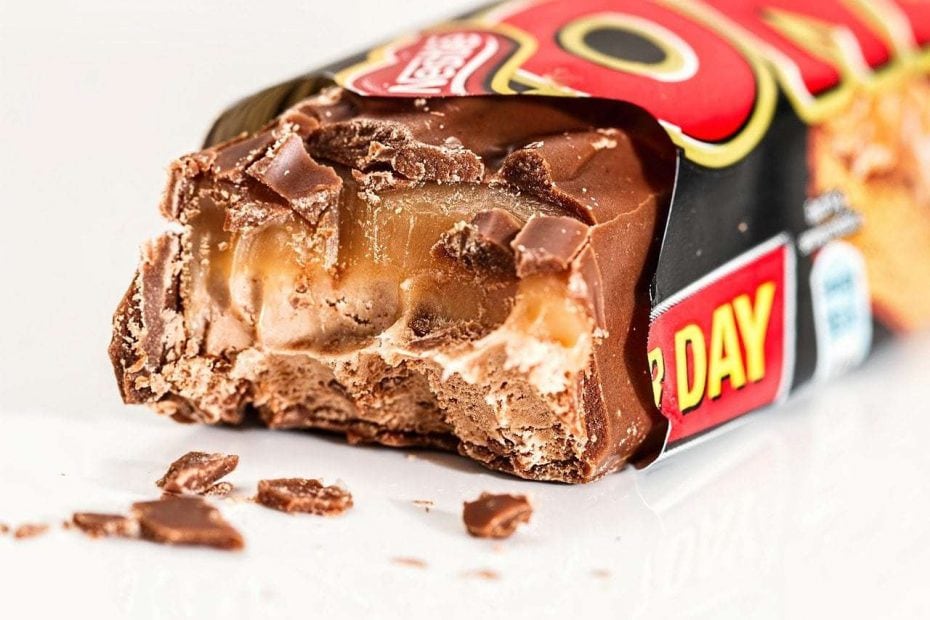 Buy yourself a selection of well-known chocolate bars, cut them in half, and take photos of them. Players simply have to name each chocolate bar. What's great about this round is that you can eat the chocolate bars once the photoshoot is over!
13 – Old Statuses
This is a great round idea if you're playing a quiz with friends or family, although it requires a bit of effort. Go crawling back through everyone's social media accounts and dig out old statuses or posts – the more embarrassing the better! Screenshot the post and cover up the names. Players then have to guess who said it!
14 – Obscure Cartoon Characters
Almost everyone can name the obvious cartoon characters like Bugs Bunny or Homer Simpson. But for a real challenge, find some more obscure or old-school cartoon characters. Can your quiz players name Baby Gerald (Maggie's monobrowed nemesis from the Simpsons) or the policeman from Top Cat?!
15 – County Flags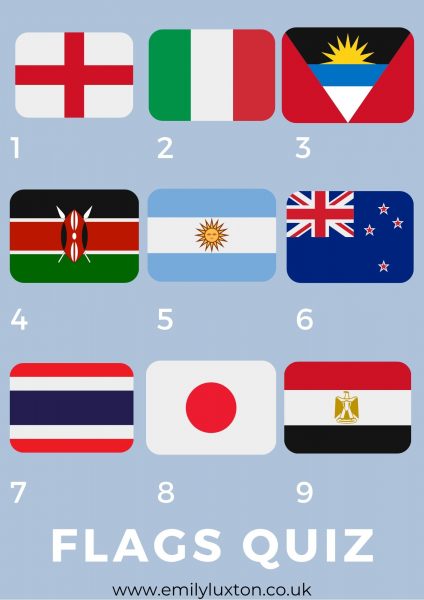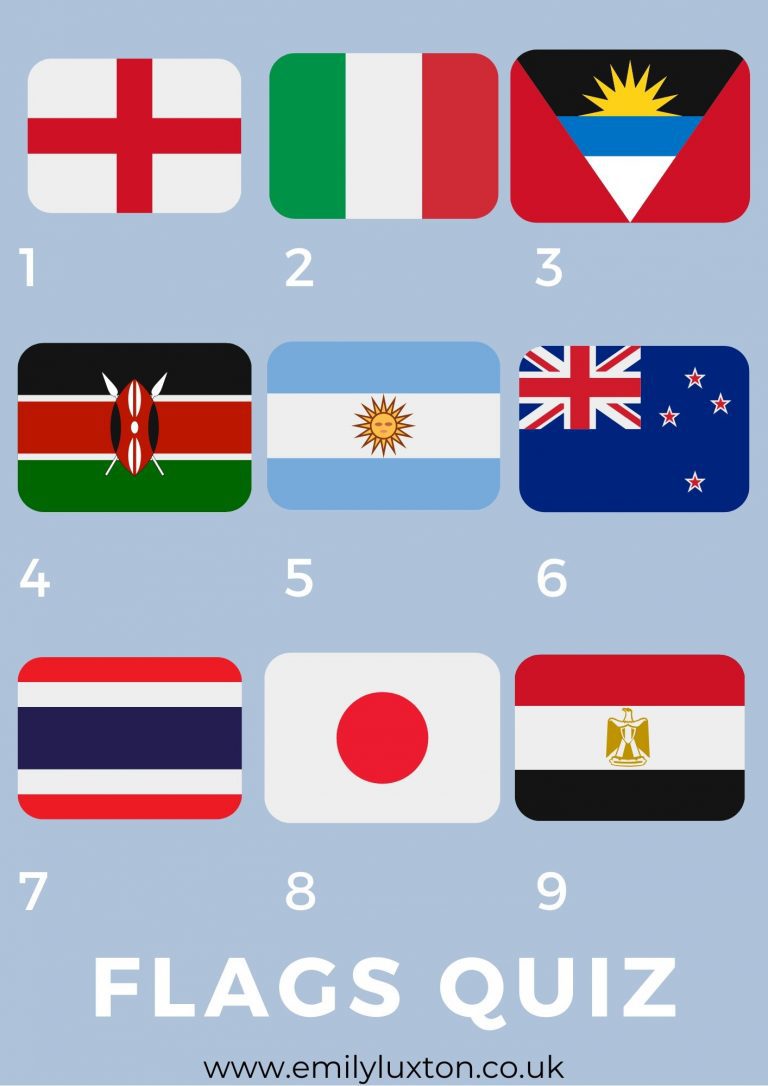 Another awesome picture quiz idea for travel lovers! Players have to identify countries from their flags. Try to have a mixture of obvious and more obscure flags, to keep things interesting. Download my flags quiz here, or use a tool like Canva to create your own. All the flag graphics are free in the Canva library.
16 – Sports Club Badges
Doing an online quiz for your sports-obsessed family? Make a picture round using sports club badges, or even kits. Be sure to remove any names or initials, though!
17 – Drinks Labels
Same as above, but with drinks. For example, beer bottle labels, or popular spirits brands.
18 – Old School Video Games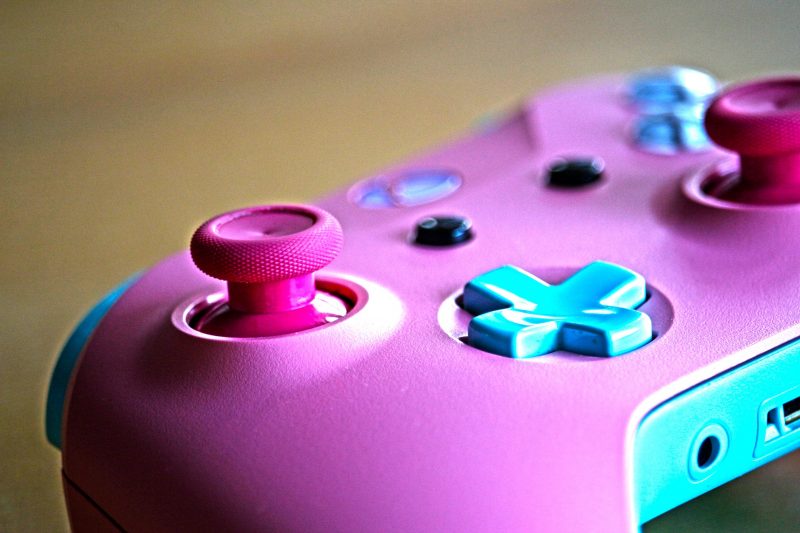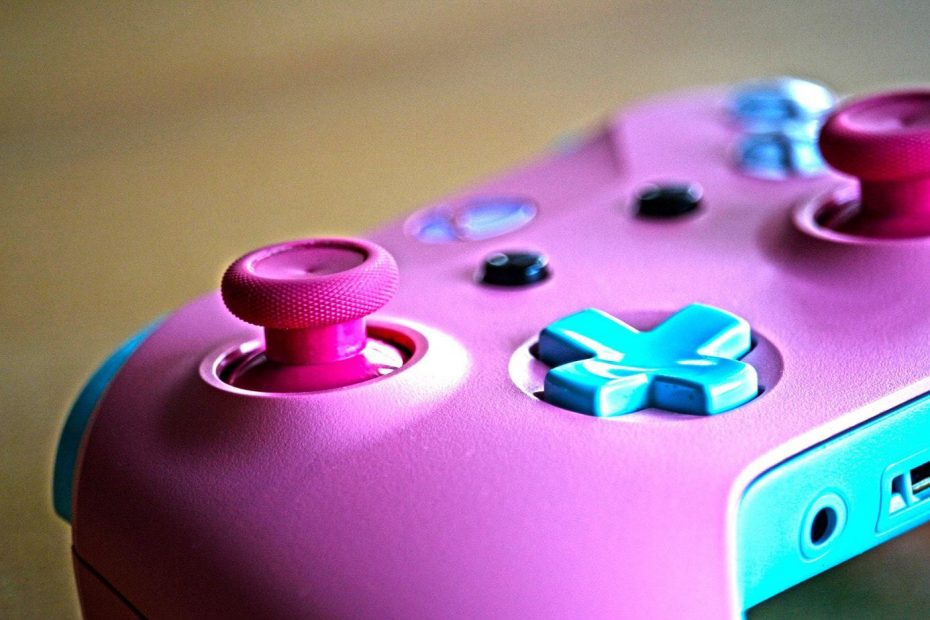 Get online and find some screenshots of old video games. Go back to the 80s with Pacman and Centipede, or hit the 90s with classic Sega games like Sonic and Bomberman.
19 – Supporting Characters
Quiz picture rounds often involve a group of well-known characters, such as superheroes or horror movie villains. But if you want to make things a bit more challenging, why not make a similar round using supporting characters. For example, Semeas Finnegan from Harry Potter, or Greedo from Star Wars.
20 – Landmarks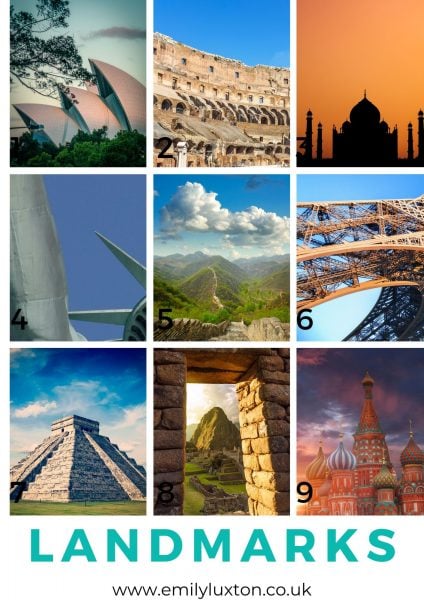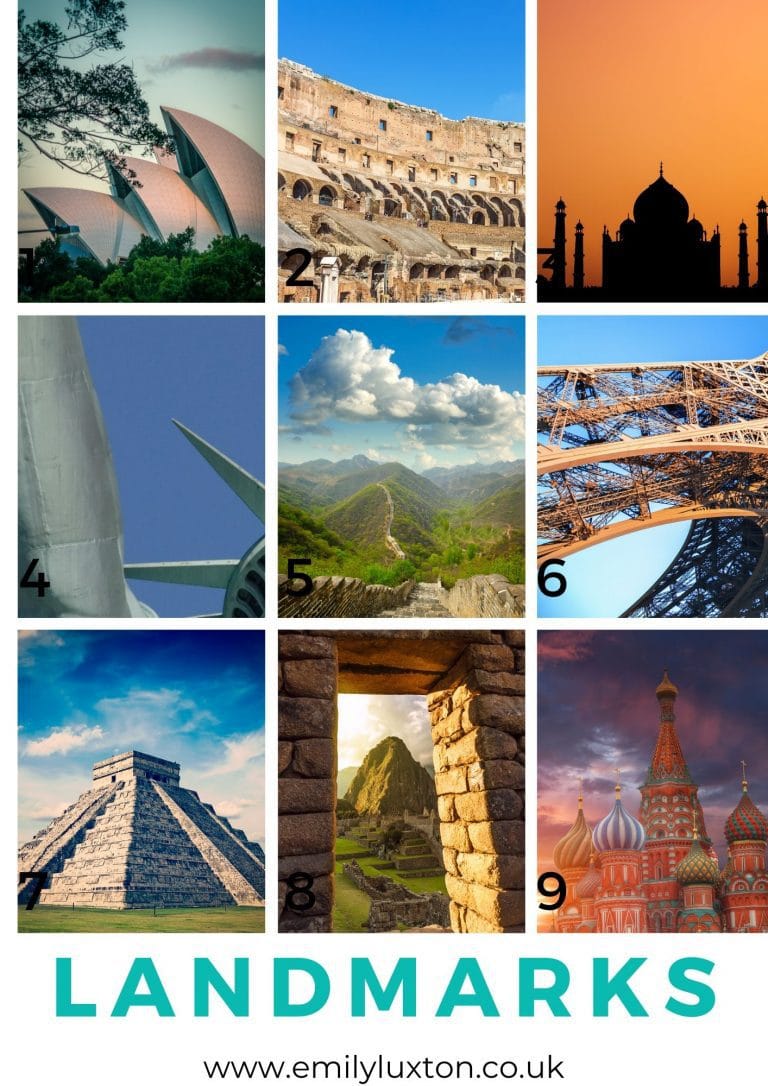 A nice, easy one to create. Simply find photos of landmarks from around the world, and get players to identify them. Try to include a few more obscure ones as well as famous landmarks, to keep things challenging. Or simply download this one I made – the answers are at the end of this post!
21 – Politicians
Like the celebrities picture quiz round, but using photos of politicians – both historic and recent. Stick to historic leaders of your country – for example, UK prime ministers – or mix things up with a bunch of current world leaders.
22 – Road Signs
Pick several road signs and get players to identify what they mean. The more obscure the better!
23 – Board Game Boards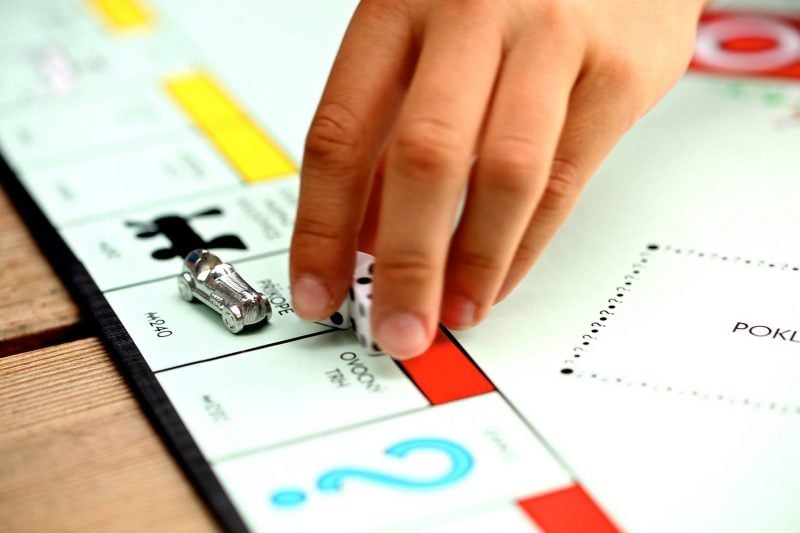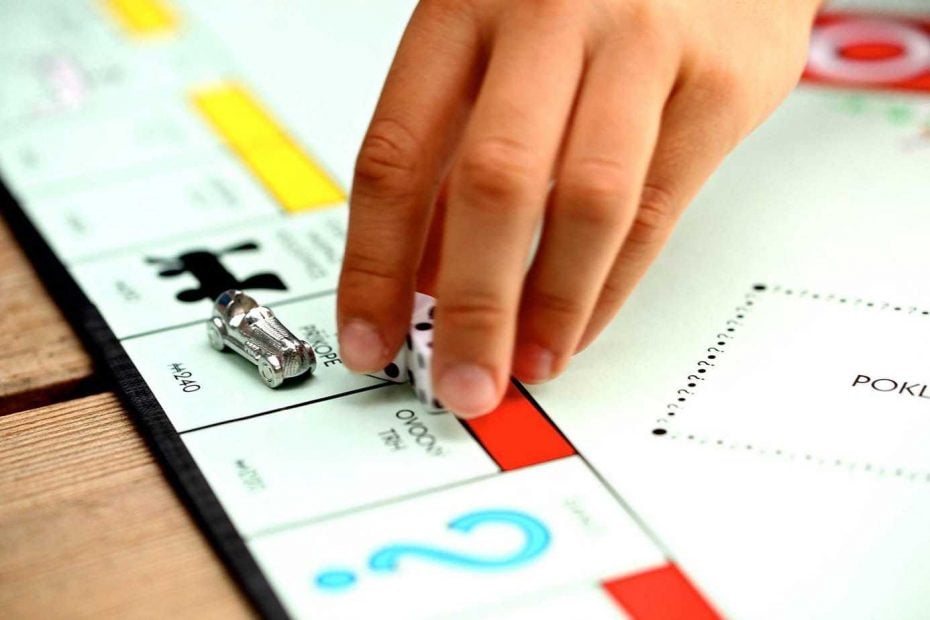 Players have to name the board game from a photo of the board. JUST the board!
24 – Famous Paintings
A nice challenge for any art lovers out there. Players have to name the artist for a series of famous paintings.
25 – Book Covers
Time to judge a book by its cover! Can players identify famous works of literature with the title and author name removed from the cover?
Picture Quiz Answers
Country Outlines Answers
UK
France
Australia
Poland
Vietnam
Canada
Kenya
Mexico
India
Flags Answers
England
Italy
Antigua and Barbuda
Kenya
Argentina
New Zealand
Thailand
Japan
Egypt
Landmarks Answers
Sydney Opera House, Sydney.
Colosseum, Rome
Taj Mahal, Agra
Statue of Liberty, New York City
Great Wall of China
Eiffel Tower, Paris
Chichen Itza, Mexico (near Valladolid)
Machu Picchu, Peru (near Cusco)
St Basil's Cathedral, Moscow
Do you have any awesome picture quiz round ideas of your own? Scroll down to share yours in the comments!