Some posts on this site contain affiliate links. If you book or buy something through these links, I earn a small commission (at no extra cost to you). Take a look at my privacy policy for more information.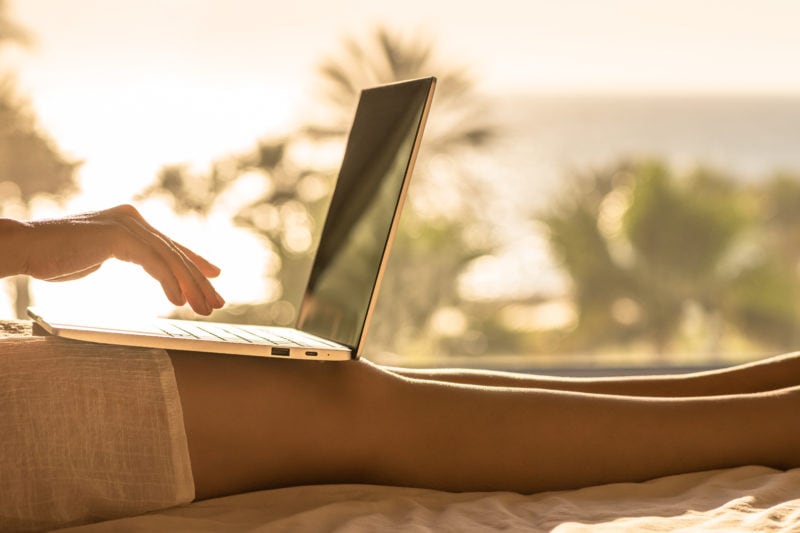 Wondering how to make money from a travel blog? This post breaks down the best ways to start earning a living as a blogger!
It's been over ten years since I started this blog, and about 6 years since it became my full-time job. WOW! In that time, I've experimented with just about every way of making money, and turned what used to be a little side hobby into an established, full-time and very lucrative business.
So, I like to think I know better than most the best ways to monetize a travel blog and start earning a living from it.
It's not an easy road – and it's certainly not as easy as many bloggers make it look! But it is super rewarding. Taking my blog full time allowed me to work for myself. I have total freedom, can focus on the things I enjoy and am good at, and can make money doing the thing I love. AND I can travel as much as I like – something I'm not sure I could live without!
I've teamed up with Amitad (more on them later on) to bring you this guide to the best ways to make money through your travel blog. Whether you're just starting out, or you've been blogging for a while and want to take it to the next level, I hope you'll find some of these tips helpful.
How to Make Money from a Travel Blog
First things first, you'll need a travel blog! If you've already started one, keep reading. If not, check out this guide on how to start a travel website for some great tips.
One word of advice before we get started. Before you can really monetise your blog, you'll need an audience. That means blog readers, page traffic, and possibly a social media following as well. I'd advise you to do plenty of research, learn all about SEO, and concentrate on growing the site before you start thinking about how to cash in.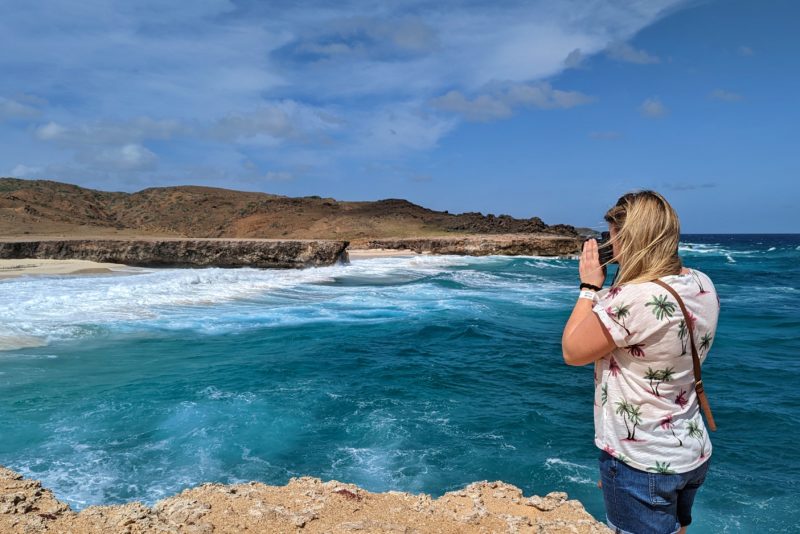 Passive Ways to Money from a Travel Blog
Passive income simply means money you make without really having to do anything. Once everything is set up, you'll continue earning for as long as everything is in place.
The passive income streams listed below are perhaps the best ways to make money from a travel blog! However, there will be quite a bit of work involved to set them up in the first place – and to get your blog to a point where it can successfully generate income in these ways.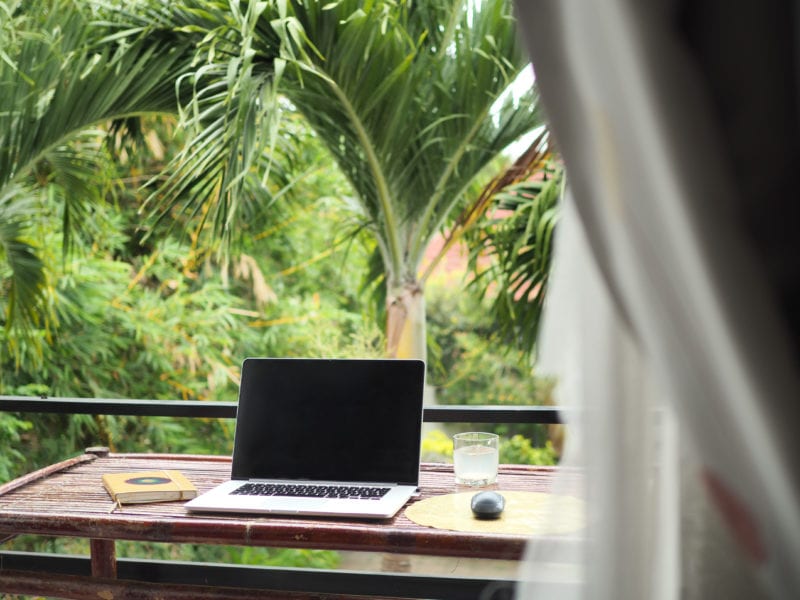 1 – Banner Adverts
One of the easiest, and most popular, ways to make money from a travel blogger is to run digital banner adverts on your site. There are a few different networks you can join, which will run these ads automatically for you.
There are pros and cons to each network. I've only tried Mediavine, and can wholeheartedly recommend them – the service is excellent, the ads don't slow my site down too much, and the revenue is good. You'll spot a few examples of their banners as you read this post.
Banner ads generally pay on an RPM (revenue per mil) basis. That essentially means the rate you'll be paid per 1,000 impressions. Whatever the RPM is set to, that's how much you'll earn each time an ad gets seen by 1,000 people.
RPM is different for every ad network, and for each individual site: it's calculated based on a number of factors, such as where your traffic comes from and what country most of your readers are in. So it's hard to predict exactly how much you'll earn from digital advertising – but trust me, it can be a lot!
Popular Ad Networks for Bloggers
Ezoic – no minimum traffic requirements. The RPM is generally lower and I've heard reports that the ads can slow your site.
Google Adsense – no minimum traffic requirements. I've heard that the potential earnings for small sites are very low.
Mediavine – requires 50,000 sessions in the previous 30 days (per Google Analytics). Good RPMs and great service.
Adthrive – requires 100,000 pageviews in the previous 30 days (per Google Analytics). They boast 20% higher RPMs than other sites (in fact, they guarantee it).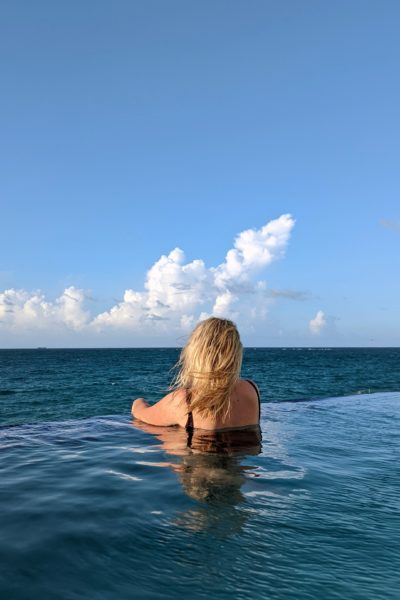 2 – Affiliate Links
Next up, we have affiliate marketing. This is a commission-based form of income. You share a link to a product or service which contains a bit of code – and if someone buys something after clicking your link, you'll earn a percentage of the sale.
The best part about affiliate marketing is that you can start making money no matter what size your audience is. The trick is to write engaging, informative content so that readers trust your recommendation. I recommend only joining affiliate programmes for brands you actually use yourself – trust and expertise are crucial parts of affiliate marketing!
Another great thing about affiliate marketing is that once you have the links in place on your blog, you'll continue making money every time anyone reads that post and buys what you've recommended.
You'll find loads of great travel brands have affiliate programmes you can join! Consider accommodation booking sites like booking.com and Hostelworld, flight comparison sites like Skyscanner, car rental companies, and train booking sites. Check out this in-depth guide to making money with Trainline for some brilliant tips.
Active Ways to Money from a Travel Blog
Unlike passive income, active income is anything you earn as a direct result of doing some work. The downside is that you won't make money from the beach (unless you drag your laptop down there) – but these money-making methods can be more reliable and quantifiable.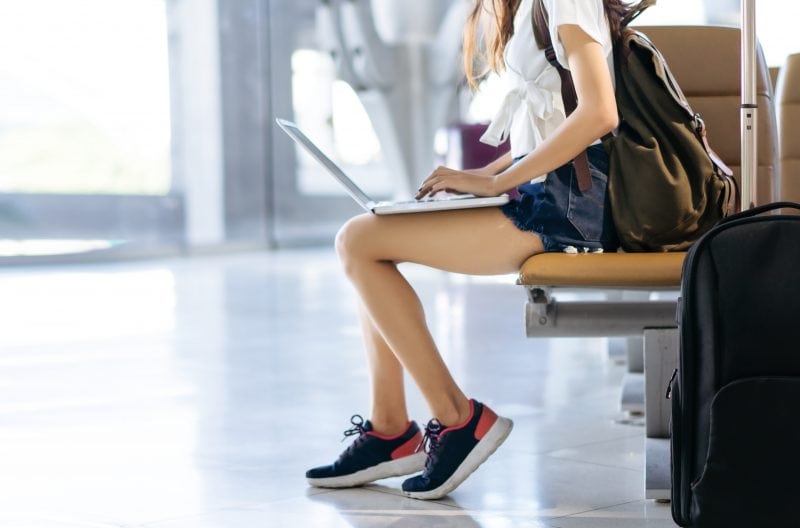 3 – Sponsored Blog Posts & Social Media Campaigns
Sponsored posts – also known as advertorials – are really popular ways to make money from blogs, travel blogs included. Essentially, these are articles that a client pays you to write, in order to get a mention of their brand/product/service on your blog and a link to their own website.
This also applies to your social media channels. If you have a large following and/or a very engaged audience who listen to your recommendations and opinions, this is a great platform for a brand to advertise on. I recommend only working with brands that are actually a good fit for you. As a travel blogger, there's no point in me advertising a washing machine – even if it could make me a lot of money!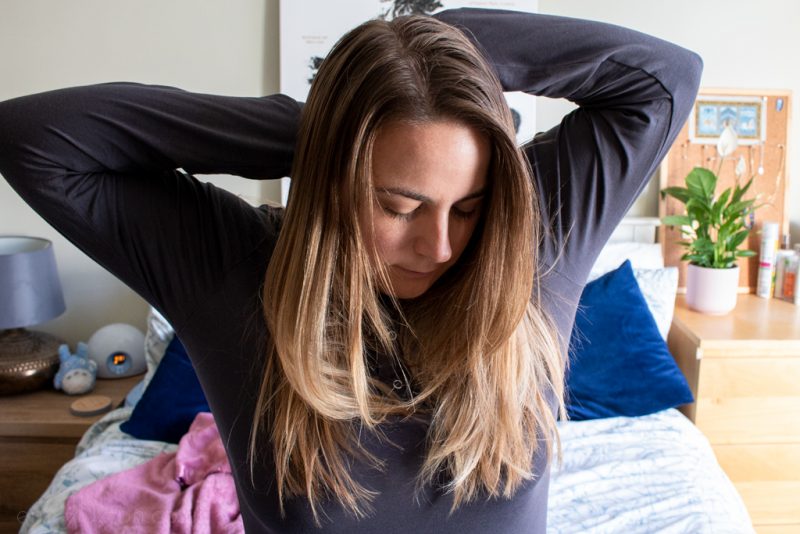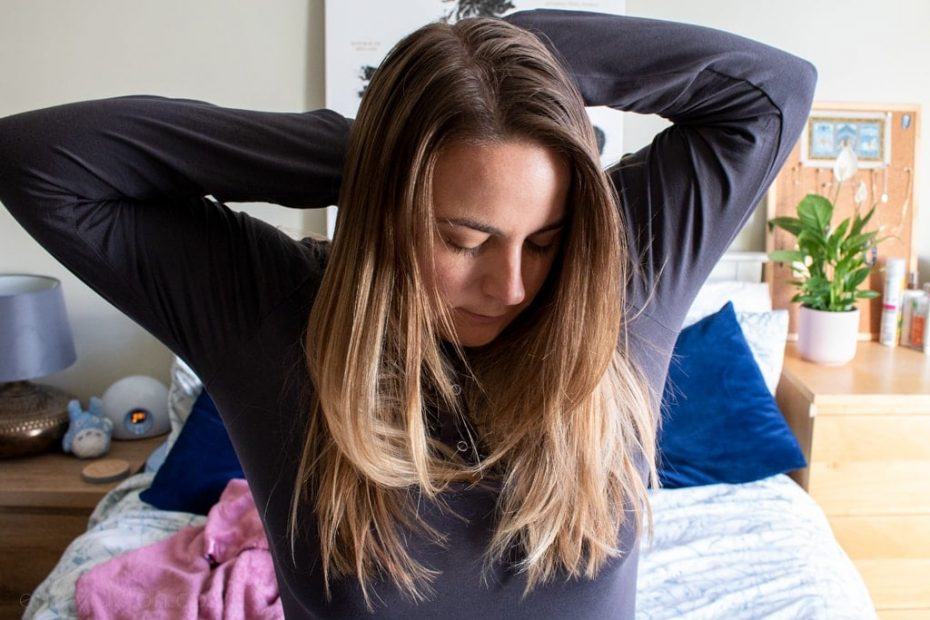 Most countries have some rules around sponsored posting so it's important to check up on these first. In the UK, the ASA say that you must disclose any form of payment (including gifts) every time you post. Read more here.
How does one find opportunities like sponsored posts? Once you're established, you may find a lot of brands contact you directly. But you can also join partner networks who act as a "middle man" between brands and publishers.
Amitad is a major Partner Marketing Platform that gives bloggers, influencers and content creators access to a huge number of performance-based CPA (cost per action) campaigns worldwide from premium advertisers. Sign up to start applying for jobs.
4 – Press Trips
A press trip, or a FAM (familiarisation) trip, is a trip organised especially for a travel blogger (or group of bloggers/journalists) by a travel brand or a tourism board. They'll cover most/all travel expenses and create an itinerary of activities and sightseeing to showcase the best side of a destination.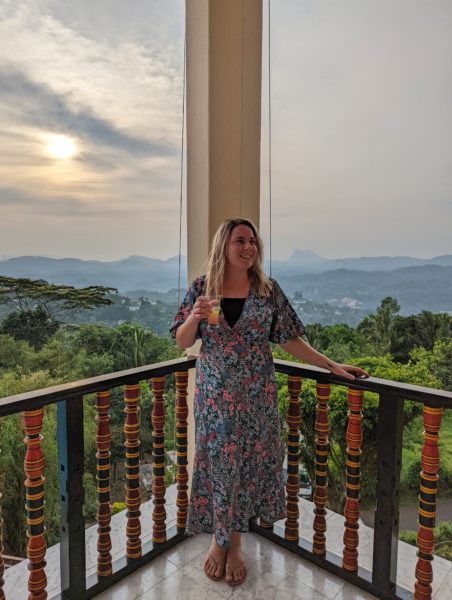 Often, these campaigns involve a lot of work – perhaps multiple blog posts, video content, and a set amount of social media posts. And this work is valuable, so a lot of bloggers charge for travel campaigns.
Some travel bloggers charge for every single press trip, others do all their trips for free and are happy just to get the chance to travel.
As an established UK travel blogger with a large audience, I generally charge for trip campaigns – unless a press trip presents the chance to get content that I couldn't easily get otherwise (for instance a very expensive or difficult-to-arrange trip). However, newer bloggers with a smaller audience will likely struggle to get paid for press trips.
5 – Use your Blog to Advertise your Skills as a Freelancer
Your travel blog can also help you make money in external fields, such as finding freelance work as a writer, photographer, or videographer. If you're talented in any of those fields, you can use your blog to advertise those talents when applying for freelance work. Some brands may even find you through your blog – that's how I ended up being hired by Lonely Planet!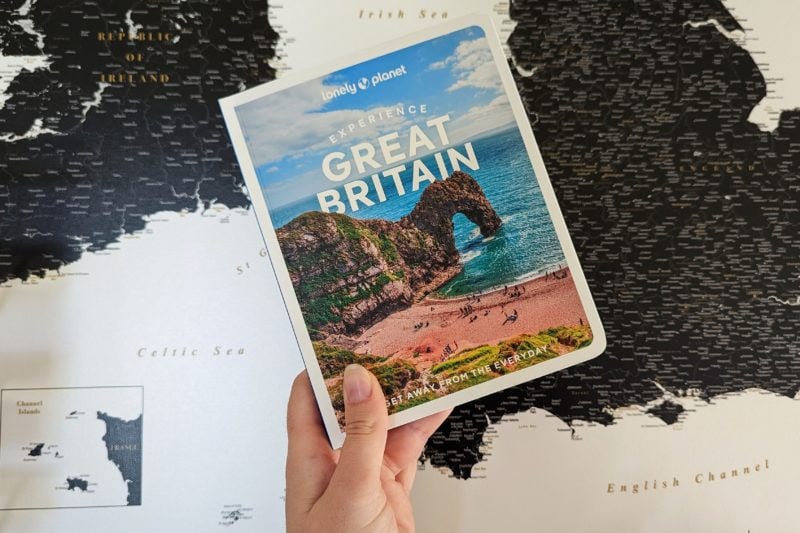 6 – Getting paid in kind (gifted trips, press stays, and reviews)
Although this isn't really a way to make money from a travel blog, it's still a form of payment. And these can be a great way to keep costs down when you travel.
There are lots of ways to get paid in kind through your travel blog. Pitch hotels for a 1-2 night stay in exchange for a review. Likewise, tour companies and restaurants may be willing to offer a comped experience in exchange for a mention in a blog post or on social media.
Other brands may send out their products for you to review or mention. Clothes, luggage, beauty products, technology and more can all be a great fit for a travel blog.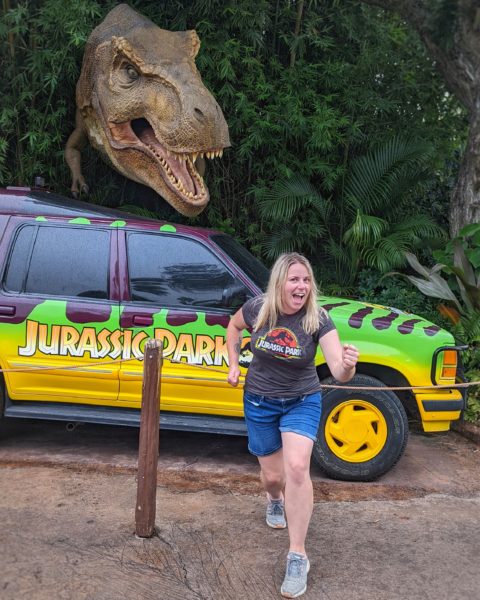 How to Make Money from Your Travel Blog
If you're serious about making money as a travel blogger, I recommend starting with building your blog. Develop your niche and area of expertise, build an audience on socials, learn SEO, and get your blog ranking on search engines.
For those just starting out, there are some great courses and online guides that you can follow. I really recommend joining the following Facebook groups to meet other bloggers, ask newbie questions, and get great insider tips: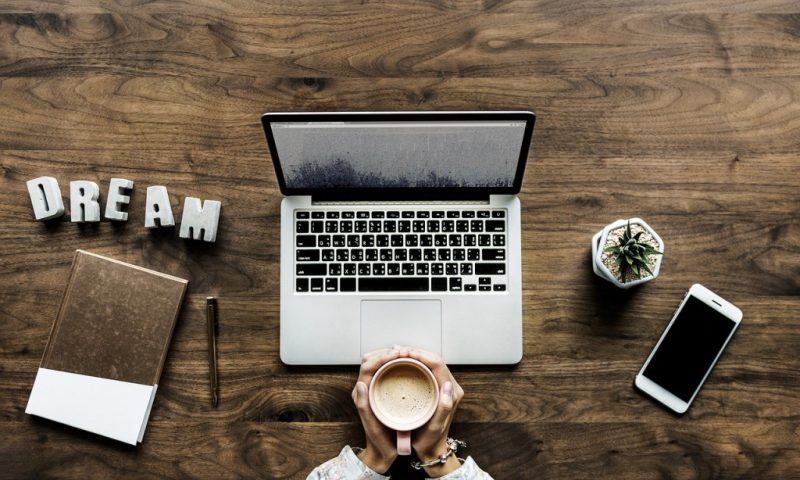 I also highly recommend joining the Traverse community and heading to their next event. The annual Traverse conference is such a great place to meet other bloggers and attend lessons to learn up-to-date insider tips and info.
There's not really an easy road to becoming a successful money-earning travel blogger. Most bloggers I know did it as a "side hustle" for years and poured in hundreds of hours of work before they took it full-time. It takes hard work, dedication, skills, constant learning, and a LOT of passion… but it's 100% worth it. This truly is the best job in the world!
Read more
Review of the FlexiSpot Comhar EW8 Standing Desk
How I Make Money Travel Blogging
How to Make a Great Travel Video Using Filmora
Do you have any more great ways to make money travel blogging? Share your tips in the comments!