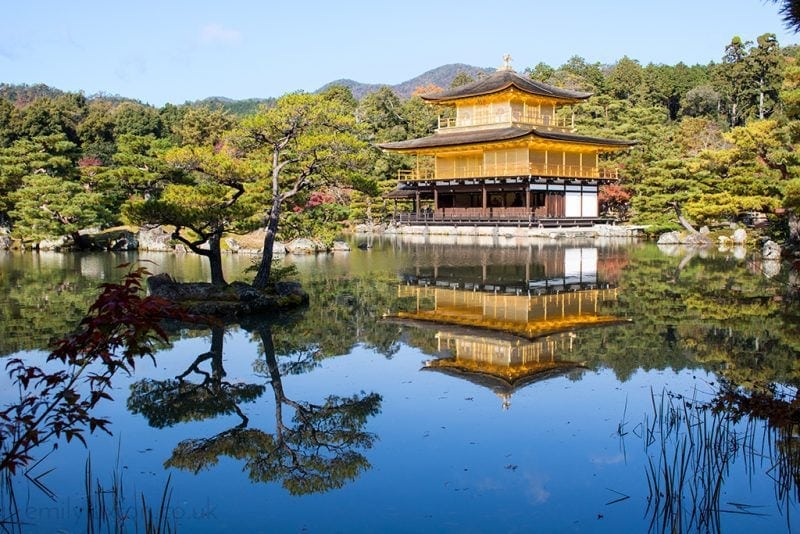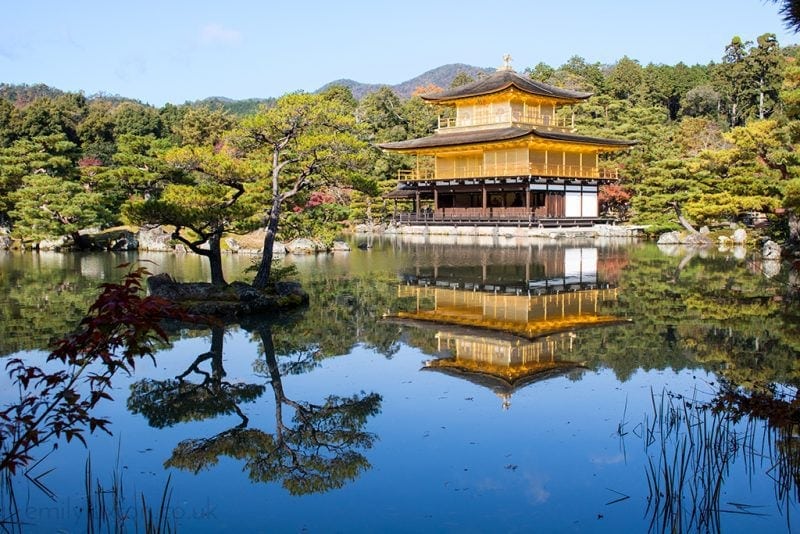 Hard to believe that this is my second to last round-up post of the year! Normally, by November I'm talking about how fast the year has gone… but 2016 has been SO full of travel, fun, work, and change that it actually seems to have gone pretty slowly. The trip that started it all, Blogmanay in Edinburgh, seems forever ago. So much has changed since then!
November was a seriously busy month for me. It all started with the World Travel Market in London, which was a week of catching up with old friends, partying, and hustling brands. A lot of people ask me how I do my job, how I find work, and how I get invited on all the wonderful trips I do. The answer is networking, and that's where events like WTM come in. My job is much harder work than most people think! From London, it was a whirlwind three weeks visiting three new countries – the Czech Republic, Japan, and South Africa. Below are the highlights…
PS – I'm thrilled to have been featured on this round up of the best UK travel blogs. Thanks Urban Travel Blog!
Prague
First stop was a weekend in Prague for the Money Shop's £200 Challenge – read more about it here. Freezing cold, totally beautiful, and wonderfully festive.
Highlights included discovering Trdelník, aka chimney cake, my new favourite winter dessert, and visiting the colourful John Lennon wall. I adored the messages of peace, love, and hope that covered this free art wall – so lovely.
Japan
Japan has been at the very top of my travel wish-list for the longest time, so my trip there was a genuine dream come true for me. If I wasn't heading for another dream trip straight after, there's a strong chance I'd never have left.
First stop was Wakayama City, where I was totally off the beaten path. This isn't somewhere too many western tourists visit, so it was really cool to discover a more "authentic" side to Japan. Highlights: the stunning Wakayama Castle, Kimiidera Temple, and getting my first ever onsen experience at the gorgeous Kyukamura Hotel in the Kisyu-Kada national park. Sitting in a natural hot spring bath beneath the stars, overlooking an inky black ocean… that's a moment I'll never forget. Especially since I was stark naked and feeling just a tad awkward!
Next up was Osaka, where I hung out with Pam – a friend I originally met back in Bali. I love how travel works out sometimes! We basically spent two days eating and partying our way around the best restaurants bars in Osaka. Especially Space Station, the video game bar where I was reunited with one of the first games I ever played: the Lion King on Sega Megadrive. So many memories! My highlights of Osaka are all food based: takoyaki, Okonomiyaki, conveyor belt sushi, ramen, gyoza, melon bread ice cream sandwiches, more ramen… I love Japanese food so much!
Pam and I headed to Kyoto together for my last few days. This is one of the most beautiful cities I've ever seen, especially in Autumn with all it's gorgeous golds and reds. Again, we ate a lot – munching our way through various street food markets around the city. But there was also time for sightseeing! Highlights: Fushimi-Inari shrine, the Golden Pavillion, and discovering a little Studio Ghibli shop near to Kiyomizu-dera. The Susuwatari (soot sprite) keyring bought there is my favourite souvenir from any country, ever!
South Africa
From Japan, I headed almost straight to South Africa. I was supposed to have a day in between, but then Lufthansa went and had a strike so my flight got cancelled and it took me something like 36 hours to get back to Heathrow, just in time for an overnight flight to Johannesburg.
Luckily, South Africa was worth it. I can't wait to write my posts about that trip! We were exploring KwaZulu-Natal, unofficially known as Zululand. From Durban, to the zulu battlefields at Isandlwana, to safari at Thanda Private Game Reserve, to the Drakensberg mountains, and finally to the Nelson Mandela capture site and apartheid museum in the Midlands.
The biggest highlight of the trip was the safari. Across four game drives at Thanda, we spotted kudus, nyala, buffalo, zebra, giraffe, white rhino, cheetah, elephants, warthogs, and a lioness with her three cubs. We got really close to some of the most beautiful wild animals I've ever seen thanks to our awesome guide Pieter and tracker Winneth. The most memorable moment was probably getting this close to a mummy rhino with her baby…
12 Fears 12 Months
This month's challenge took me by surprise! I had something else planned, which fell through, but I was saved at the last minute by an activity on our South Africa itinerary. I did not think quad biking in the Drakensburg mountains was going to be scary. But I'd never done it before, and suddenly I found myself hurtling along with a pretty huge drop to my left. After messing up multiple times in the first ten minutes, I was feeling very close to giving up.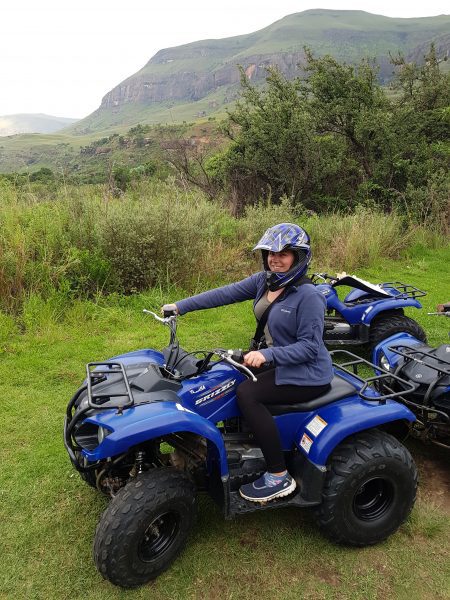 It's scarier than you'd think; especially when you're doing it on puddle-strewn, rocky mountain paths. But, I blinked back my stroppy I-can't-do-this tears*, and forced myself to keep going. Once I got the hang of the bike, it was actually quite fun – yet again, I proved to myself that it's important not to quit!
*In my defence, I was pretty overtired!
What's Next
I'm back in the UK for the rest of the month, and will mostly be spending time with family. And making the most of the Christmas season – I regress into even more of a child at this time of the year. Time for lots of cookie-baking, present wrapping, and Christmas movies. I also recently took on a freelance writing gig as a hotel reviewer for The Telegraph (probably my most notable career achievement to date), so I will be staying at a lot of local hotels this month for work. So exciting to be progressing in my freelance writing career at last!
In other news – voting opens this week for the UK Blog Awards and I'm in the running. I'd LOVE for you to vote for me. Voting is open now, so head over to give me a vote. Please and thank you!
What did you get up to last month – and where are you going to be in December? I always want to hear from you… so scroll down and leave a comment!
Have a great Christmas everyone!