Some posts on this site contain affiliate links. If you book or buy something through these links, I earn a small commission (at no extra cost to you). Take a look at my privacy policy for more information.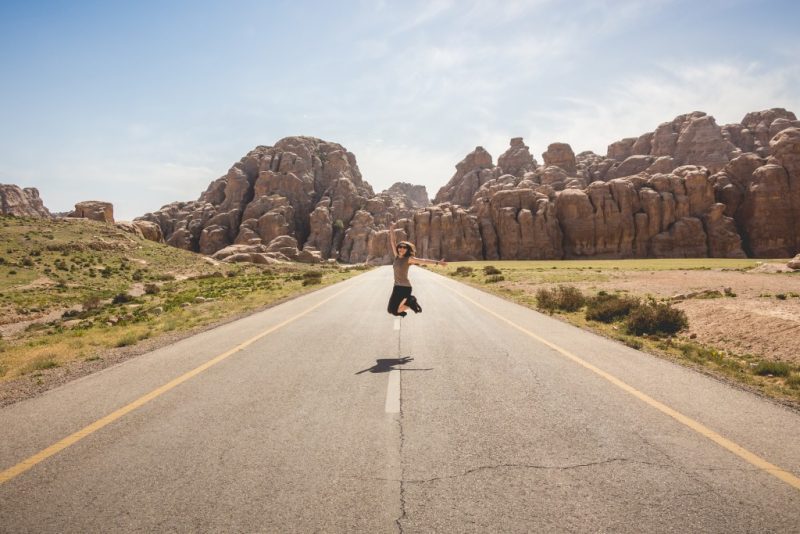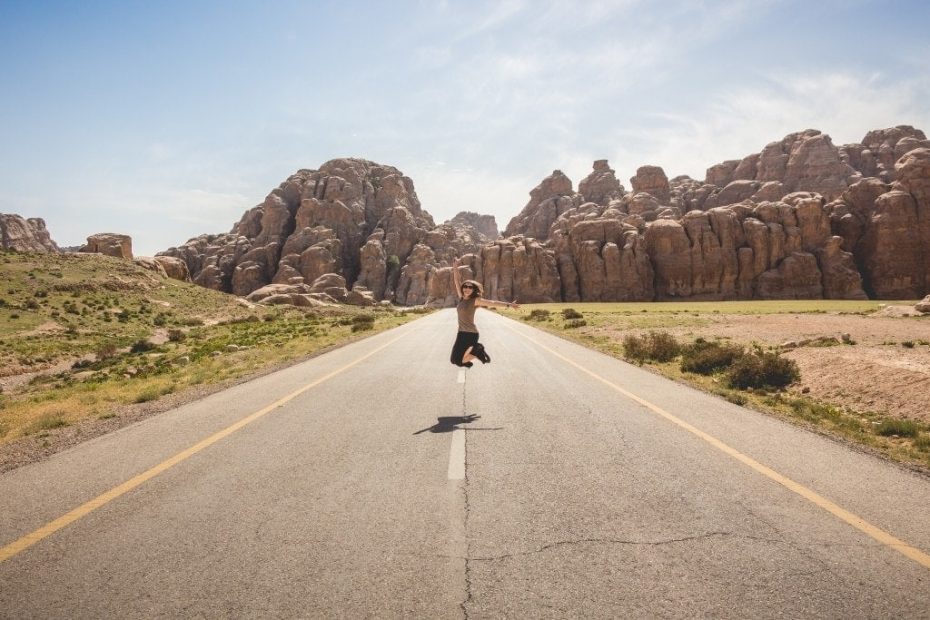 In two years of solo travel, I've gone from somebody so shy that ordering food in a restaurant made my heart pound and my head swim, to being somebody that will sing karaoke on a boat in front of a handful of people I'd just met that day*.
Sometimes I catch sight of myself and wonder "who is this person and what has she done with the real Emily?". Travel changes you if you give it the chance. Especially solo travel. It forces you out of your comfort zone, introduces you to a stream of new people, makes you try new things, and slowly buffers you into a new and – potentially – better version of yourself.
But travelling as a shy person is daunting. If you're shy, socially awkward, or anxious, the idea of solo travel is a nightmare. Trust me, I've been there. For the past few years I've mostly travelled solo – and this year I've taken two long-term backpacking trips all by myself. And honestly, these days I feel like a different person. It's almost unbelievable how much I've grown!
But that doesn't mean I'm not still shy. Every time I board a flight on a new adventure, every time I walk into a new hostel or arrive at a press event full of new faces, I feel sick with nerves. Shyness isn't something that can be cured, but it is something you can learn to live with – and travel can help with that. So these are a few of my tips for coping with shyness as a solo traveller…
*That really happened last week!
Solo Travel Tips for Shy Folks…
It Will Get Better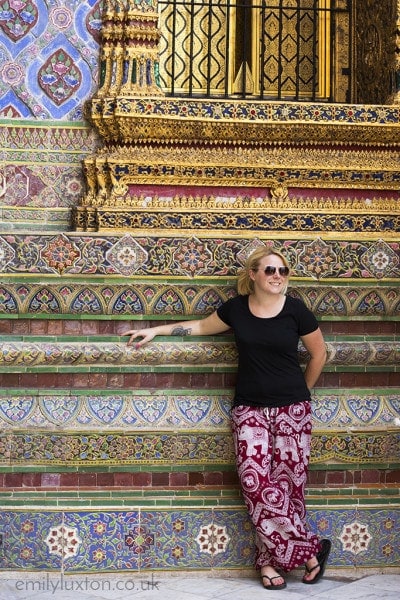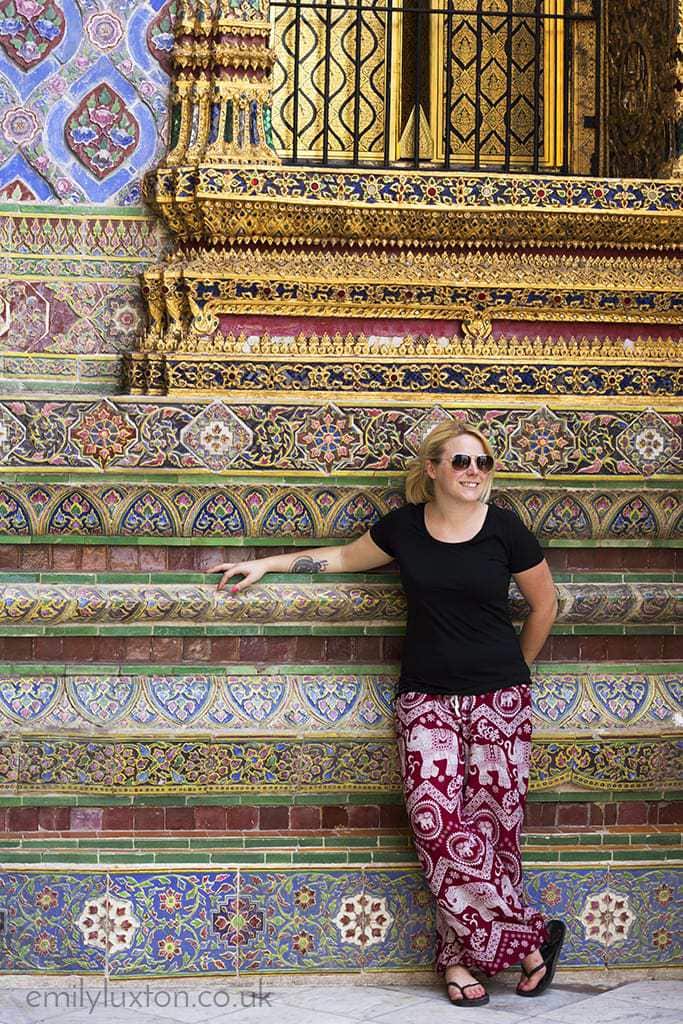 If there's one thing that's going to help you break out of your shell a little and feel less anxious about talking to people, it's travel. The more you practice something, the better you get at it, right?
So if you're constantly meeting new people, asking strangers for directions, ordering in restaurants on your own, etc, etc… gradually you're going to get better at it and feel more comfortable doing it.
Three years ago, I couldn't go into a shop and ask a question, couldn't order for myself at a bar, couldn't walk into a pub or restaurant unless I knew that my friends were already in there and exactly where they were sitting. Now, I can travel completely on my own. I eat in restaurants alone all the time. I can walk into a hostel full of strangers and make friends.
Honestly – I promise you it gets easier. You just have to keep on doing it.
Read More: A Year on My Own – all about my year of solo travel, and how it helped get me over a break-up.
Create a "Patronus"
If you don't know what a patronus is, we can't be friends! In Harry Potter*, it's a spell that wards off dementors (who feed on fear) by clinging to a happy memory. Without realising it, that's exactly what I do these days when I feel scared.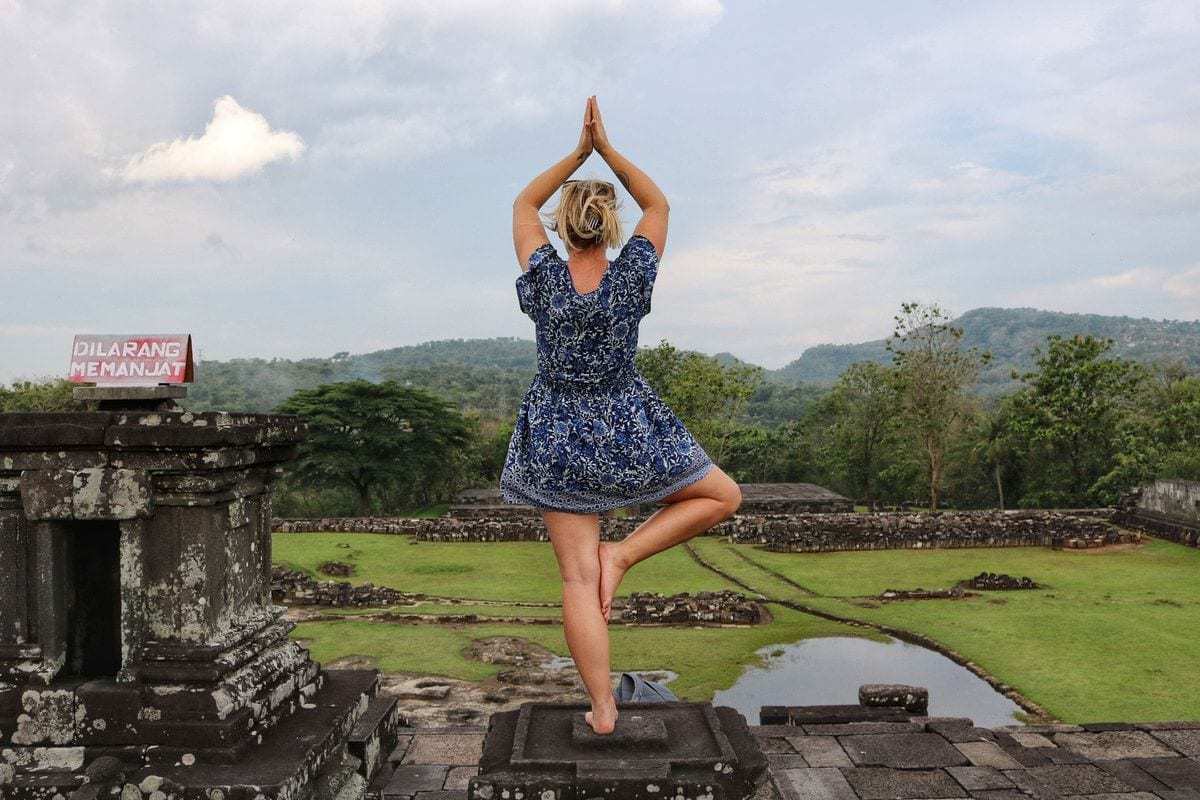 I got a silly pterodactyl tattoo in front of a crowd of strangers at a rooftop bar in Lima, which was a surprising act of bravery and confidence for me. So I use it as a reminder. I give it a quick glance, remind myself I can do anything I want to, and then go for it. Even if the "big scary thing" is walking into a hostel dorm for the first time and saying hi to everyone (which still scares me every single time).
Think of a time when you were scared to do something, but managed to do it anyway. No matter how small or insignificant it might seem to others, if it felt like a triumph to you, use it. Just hold on to that memory and use it whenever you feel scared – to tell yourself "I can do this".
*Yep, I'm a major Potter geek – and proud!
There will Always be Someone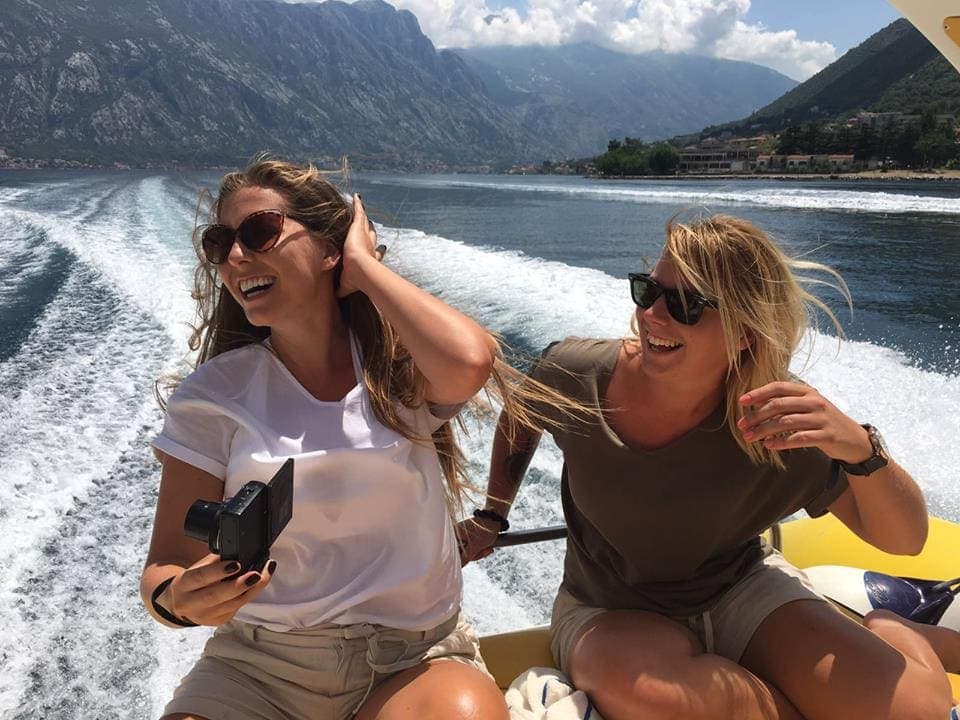 Just remember: for every shy, awkward person in the world, there's somebody confident to balance them out. Every time I've nervously entered a new hostel, I've found one. Someone socially dominating enough to introduce themselves, lead a conversation, invite you to dinner.
All you need is an open mind and a willingness to say yes. You'll find someone, and it won't be at all hard to make friends. Because some people are social enough and confident enough for two!
Read More: A Year in the Life of a Travel Blogger
Ask Questions
I've always sucked at making conversations with strangers. If people talked to me, I'd be polite, I'd answer their questions, but the conversations would just fizzle out.
It was my ex who pointed out what I was doing wrong. Not asking questions. Being shy and reserved made me awkward, and that's why conversations usually dissolved when Sam or someone else wasn't around to carry them for me. So if someone asks where you're from, don't just answer. Ask them right back. And when they tell you, ask a question about it.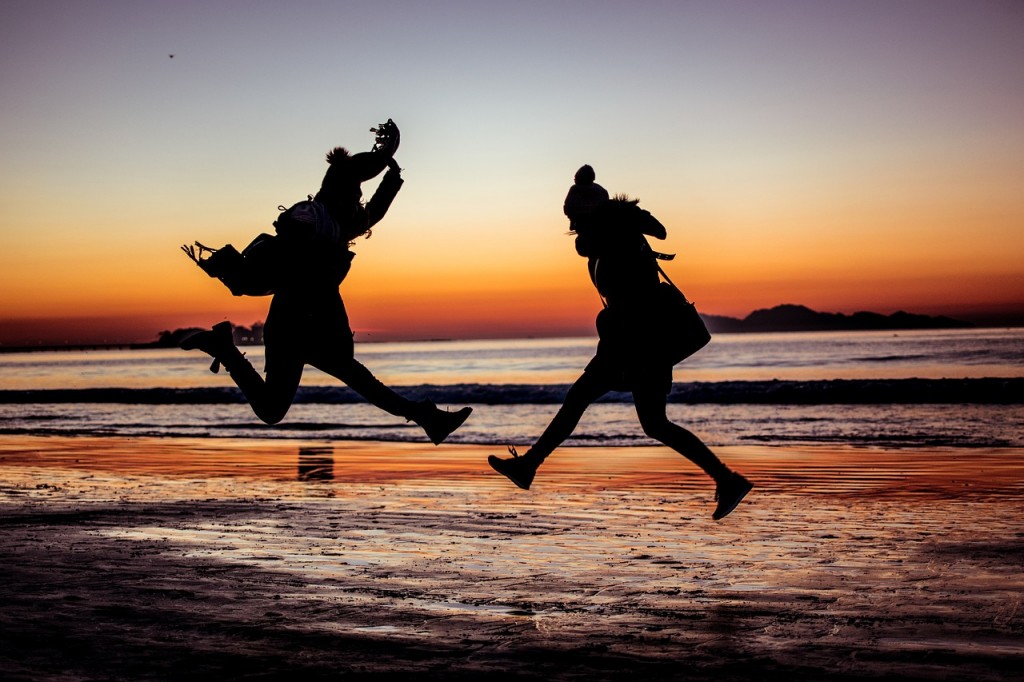 This might be the most obvious-sounding piece of advice in the world – but I had to be told it! So now I'm telling you. Shy people struggle with making conversation.
Learn to ask questions, even dull ones, and suddenly conversations become much easier – and just like that you have a new friend!
Pretend Not to be Shy
What's funny is that whenever I tell people I'm shy, they don't really believe me. "But you don't seem shy!" they all exclaim. Which is crazy, given that the first time I met them, my heartbeat was probably thumping in my ears and I have no doubt that internally I was terrified.
Here's a really useful thing to remember, though – your shyness is internal. Even if you're feeling really nervous, uncomfortable, or awkward – people probably won't notice.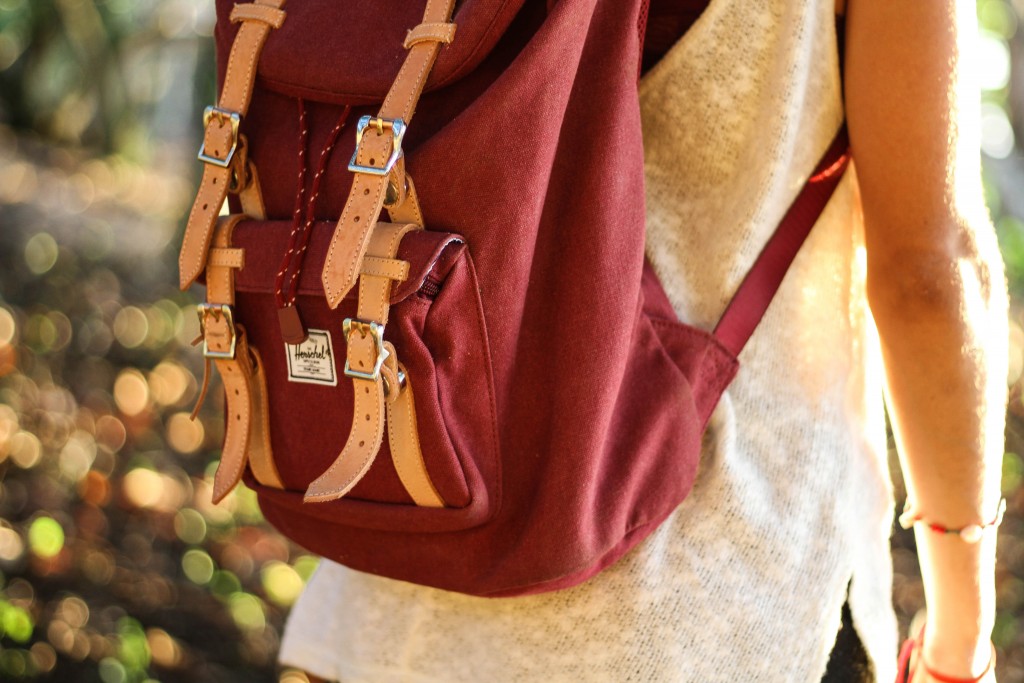 So you can pretend not to be feeling that way at all. Pretending not to be shy is also quite a good coping mechanism. I don't really want people to know when I'm nervous or embarrassed since those tend to be quite embarrassing emotions. So I pretend not to be feeling awkward – and not only do 99% of people seem to believe it, but somehow I start to believe it too.
Being Shy Can be a great way to travel
Being shy also makes me passive. Unable to stand up for myself or say what I want, I have a tendency to go along with a group. I'll say yes, or "I don't mind", or "you choose" – even when I really do have a preference.
Because of that, I've gone on some adventures that I never otherwise would have. Saying yes to things I wanted to say no to has led me to discover some amazing things, meet great people, or find myself in the kind of crazy situation that leads to a great story.
I used to think being passive was a bad thing. But it's really not. It's just a different way to travel, and one that comes with real freedom in a way. So don't ever wish you were less shy or less passive. Own your shyness and be proud of who you are. It might take you places you'd never have made it to otherwise!
Read More: Last year, I set myself the challenge to do one thing a month that scared me. Find out what I learnt from terrifying myself for a year.
Don't Take My Word For It
A lot of my fellow travel bloggers have also mentioned to me that they're particularly shy or anxious. I think a lot of writers are – it's why we prefer to sit behind computer screens instead of talking to real-life people. I remembered having this conversation with Samantha Hussey from The Gallivanting Gallos, so I asked her for a tip to include in this post…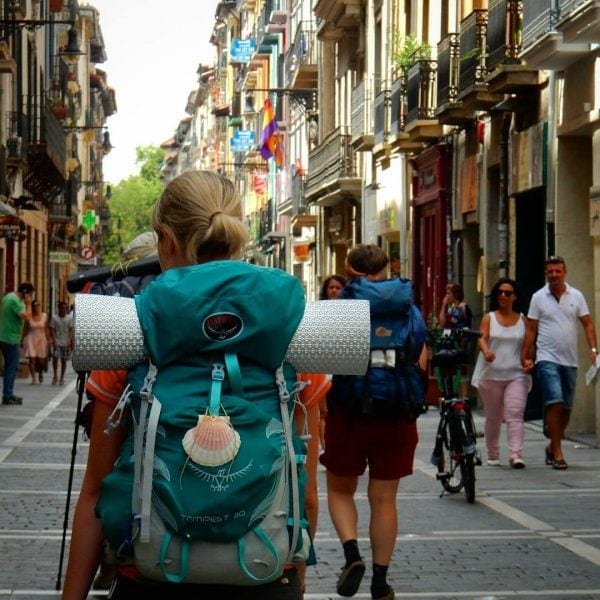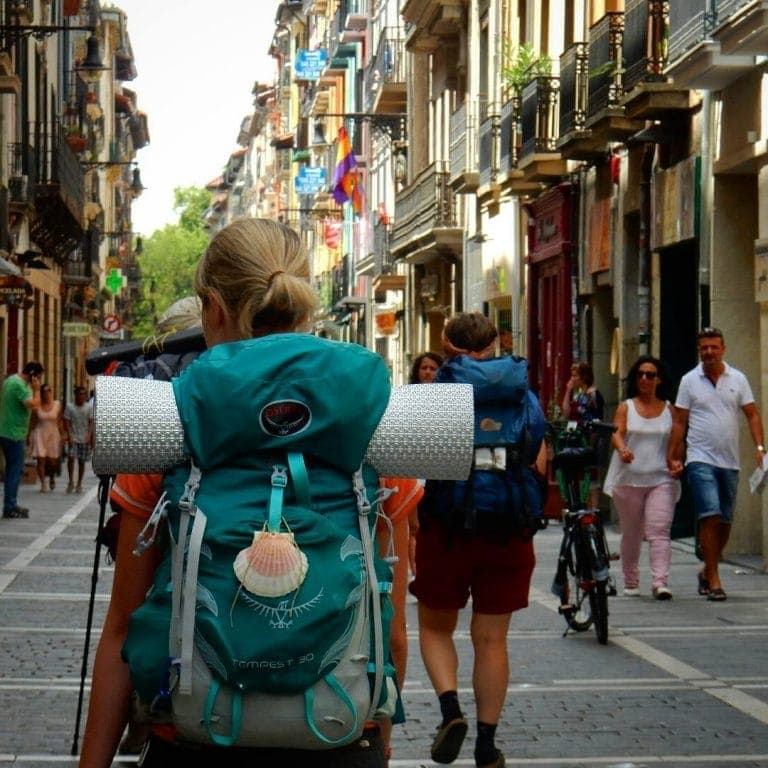 "My tip is just to get out there and bite the bullet, it will be the best thing for your self-esteem. I literally cried nonstop for hours when the day of my Camino came around last year because I was so nervous. Aside from the physical challenges, I was so worried about meeting people, whether they would judge my brightly coloured hiking clothes (silly I know) or my lack of makeup.
"I was shaking with nerves but I found meeting new people who are like-minded so easy. Just remember, the people you meet when you travel already have something in common with you – love for travel. So use that as a conversation starter and go from there!
"I found that forcing myself to eat on communal tables helped a lot with socialising… and hostels always help as well. If you're super nervous about travelling alone, join Facebook groups and arrange to meet like-minded people… Travelettes is a good one."
INSPIRATION: Meet the Woman who Drove SOLO from Pennsylvania to Uruguay!
Facebook Groups for Meeting Travellers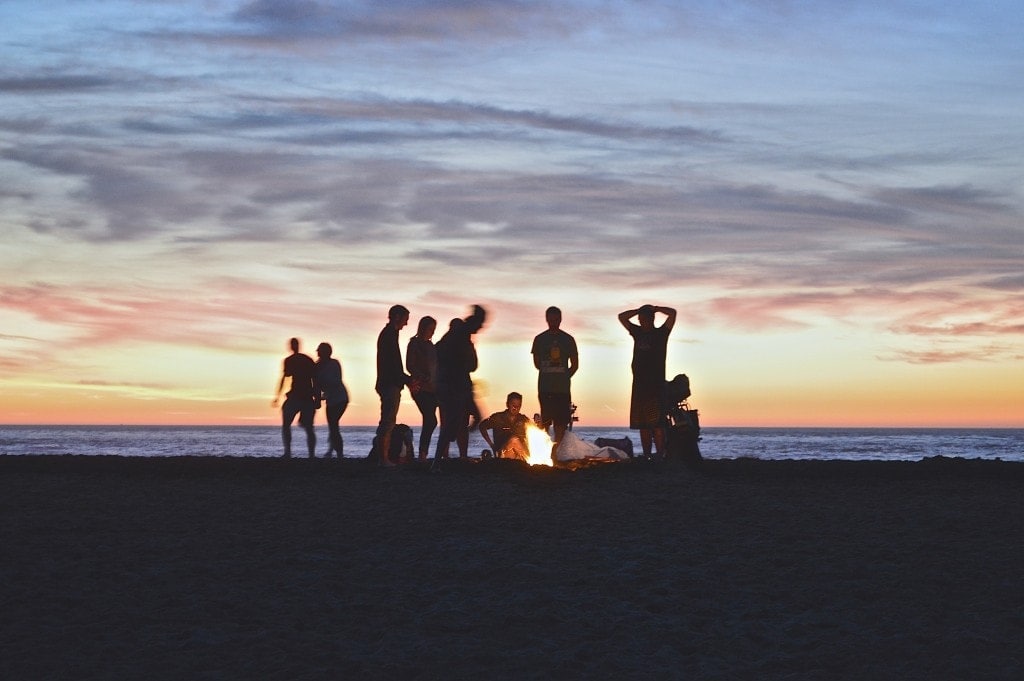 Samantha's suggestion about using Facebook groups to arrange meetups is a fantastic tip. It can be much easier to meet someone for the first time if you've already gotten to know them a little in advance. A few of my favourites are below:
Another great way to arrange meetups is through sites like CouchSurfing and MeetUp, where people will often advertise social events and meetups which anyone can attend. Just search for your next destination and see what's coming up!
As well as meetups, Couchsurfing is also a great way to find local hosts and accommodation for free – which is an even better way to connect with people and make friends. Check out this guide to Couchsurfing for solo travellers to help you get started.
If you know of any more great websites and Facebook groups for meeting travellers, please scroll right down and leave me a comment. I'll update the list!
Find a Good Hostel
If you're not sure about scheduling a meetup, there are still loads of ways to make friends and connect with like-minded people. A lot of good hostels will organise events exactly for that purpose, things like city tours, barbecues, and parties.
Signing up to a few of those is a great way to meet fellow travellers and get to know people. Browse a hostel booking site (I like Hostelworld because it tends to have the most trustworthy reviews) and look for hostels that mention social events in the description, or have "tours" marked in their services/facilities section.
Are You a Shy Solo Traveller?
Did travelling alone help with your social anxiety? Have you learnt to manage your shyness better through solo travel? I'd love to include your tips, suggestions, and encouragement here for other shy backpackers and solo travellers. Please scroll down and leave me a comment!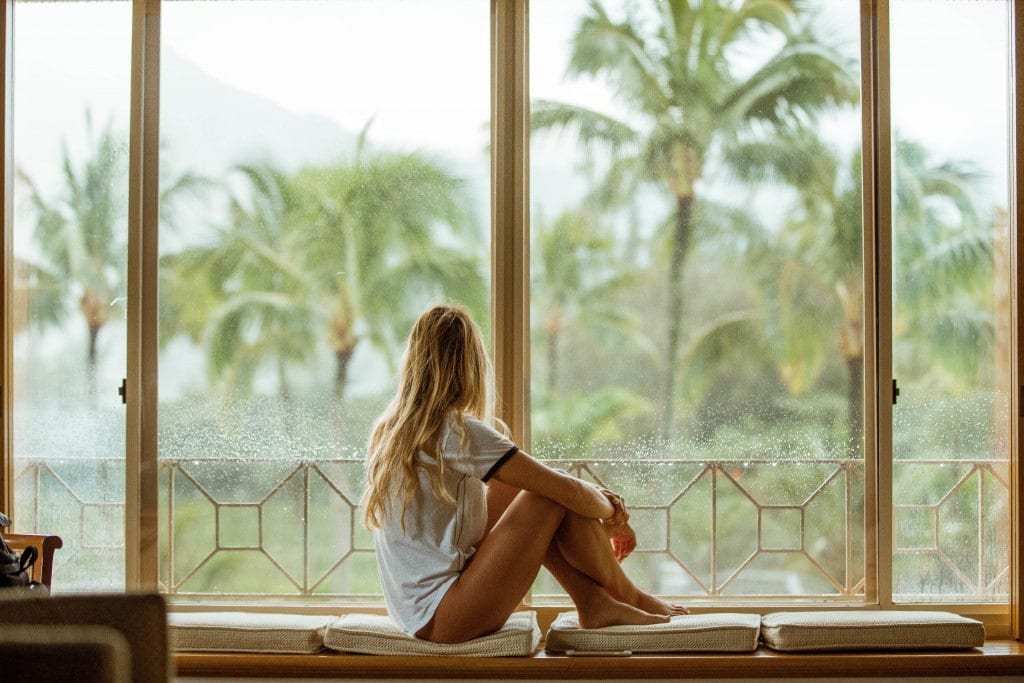 And if you're a shy or socially anxious person wondering whether to take the plunge and travel solo – please let me be the first to tell you, DO IT. You won't regret it. It might just be the toughest thing you've ever done, and I guarantee that some days will suck. But I promise you that most days will be awesome, you'll have the best experiences of your life, and you might just come back an even stronger person than when you left.
Read More: Need some more inspiration to solo travel? 17 solo travel bloggers to help inspire you to take your first solo trip.
Scroll down to leave me a comment!
Please pin this post: