Some posts on this site contain affiliate links. If you book or buy something through these links, I earn a small commission (at no extra cost to you). Take a look at my privacy policy for more information.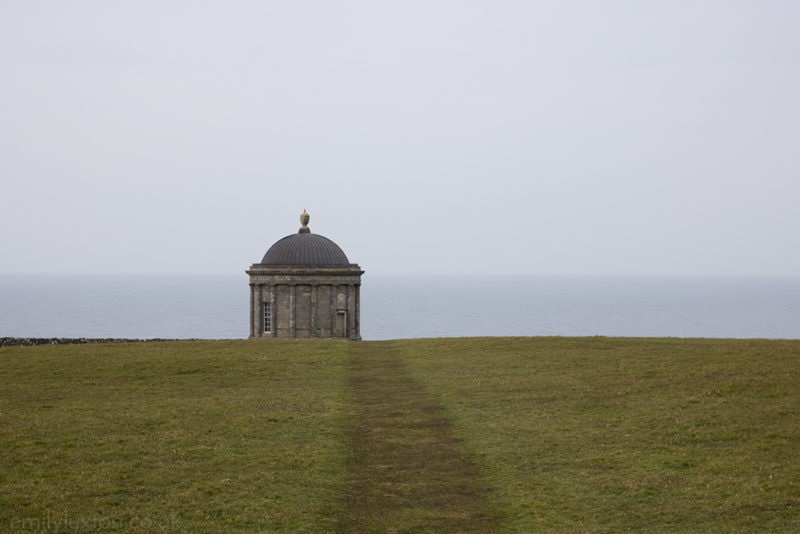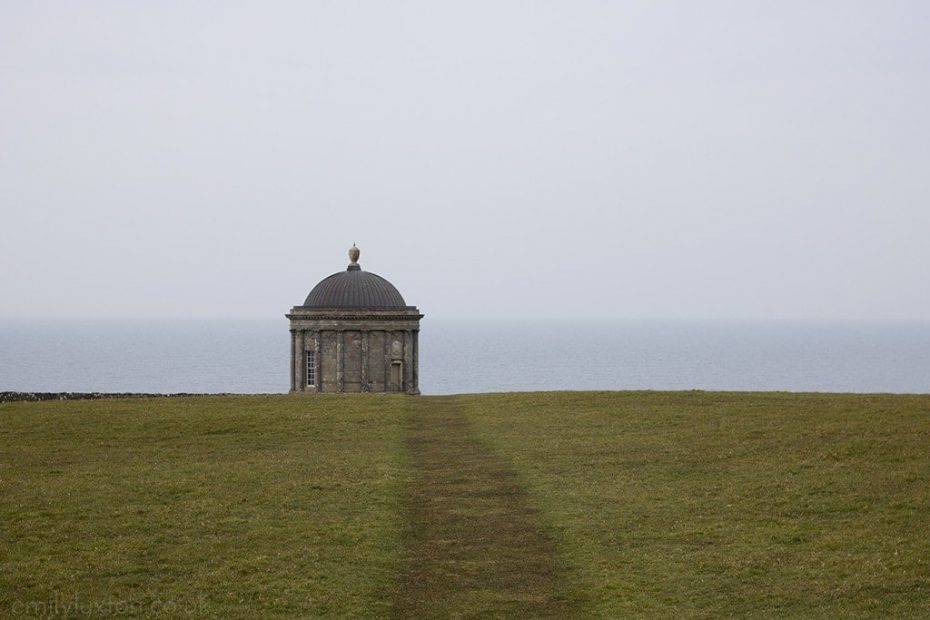 "To really understand a place, you have to eat it."
So says Caroline Redmond, clearly a woman after my own heart, which is why she launched her Ballycastle Food Tours to show off the very best of her hometown. 
My favourite way to get beneath the skin of a place and its culture is through its food; from the iconic to the offbeat, from the delicious to the downright bizarre.
So, when I visited Northern Ireland's Causeway Coast last month I wanted nothing more than to eat my way along the coast – and Caroline was right there to help with that.
Causeway Coast Food Tour: Ballycastle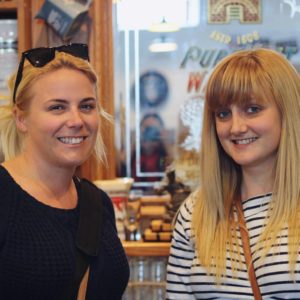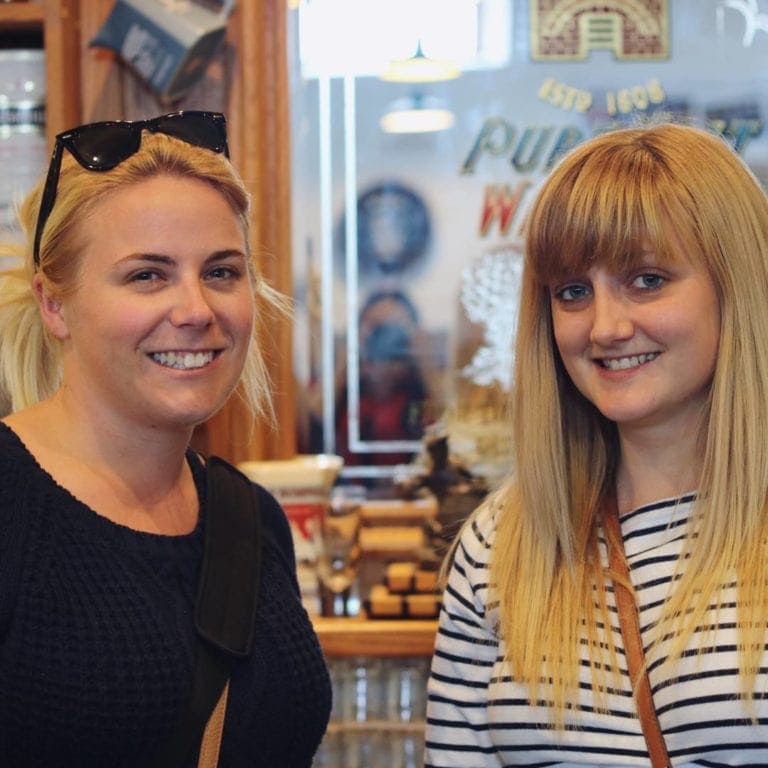 Northern Ireland isn't particularly well known for its cuisine, but with the help of some great local restaurants and a thriving new food scene, that's starting to change. "We've always been really good at producing food," explains Caroline, "but we exported 80%… we're beginning to appreciate what we grow now." It's this new-found interest in local produce that makes the food scene here so exciting. From amazing Dexter beef and a list of potato varieties as long as your arm, to craft beers and – of course – the whiskey; Northern Ireland produces some really great food.
Brunch and Coffee
A local B&B owner and tour guide, Caroline is passionate about her hometown of Ballycastle on the Causeway Coast.
We met on a blustery Saturday morning, with the seaside town grimacing beneath a grey sky despite the promised 19° heatwave, and hurried to the shelter of our first stop. The Bay Café, a small and cosy cafe right beside the sea, was heaving. A local favourite – and Caroline's go-to for a hungover Sunday morning – this was the perfect place for a spot of brunch, Northern Ireland style.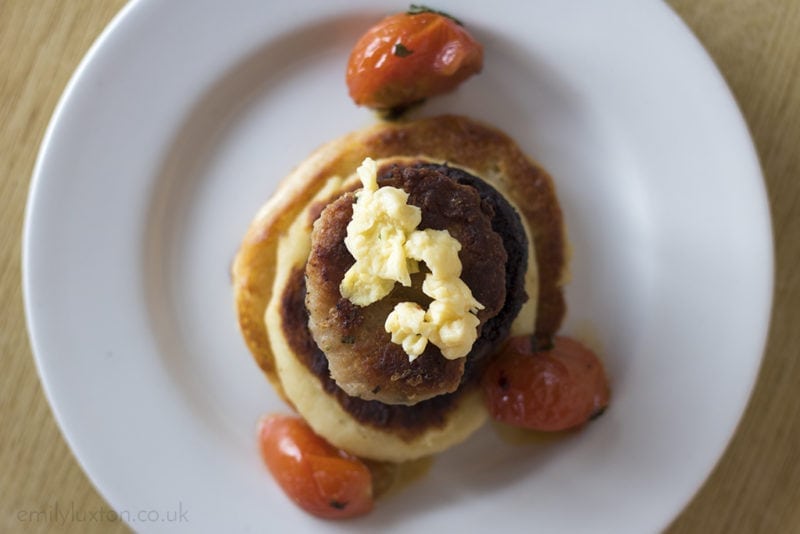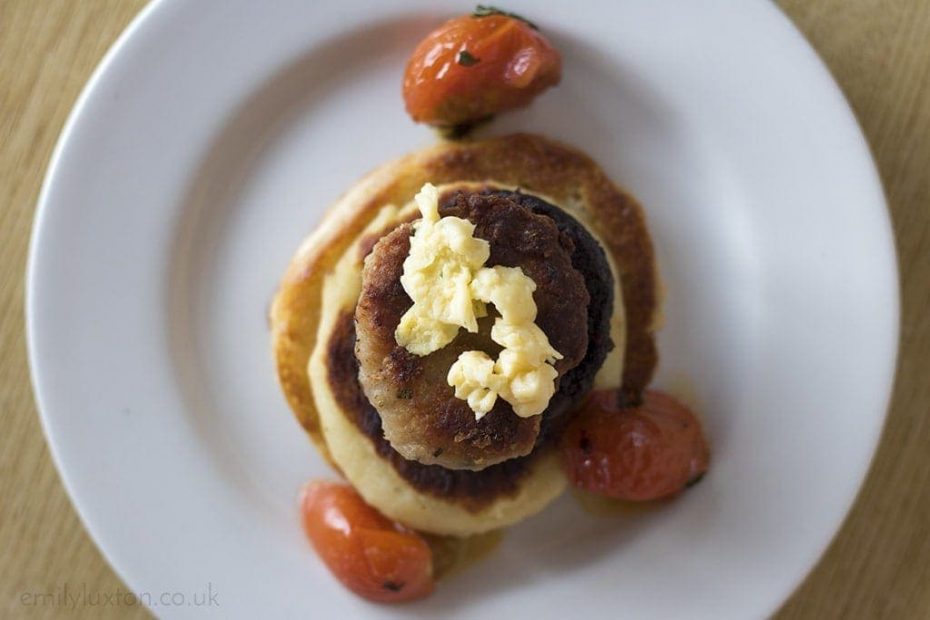 Owners Steven and Teresa served up their speciality, a breakfast stack made up of the most Northern Irish ingredients possible: soda bread made with buttermilk, black pudding, a homemade sausage patty, and scrambled egg, all on a base of fadge – the Ulster Scots word for potato bread.
As Caroline put it, "a good potato bread is to die for", and the one at Bay Café was very, very good! Being perched right on the edge of the marina, Bay Café is also a top spot for seriously fresh local seafood, but it's the kind of place you might never try unless recommended – which is why food tours like this one are so fantastic for uncovering the very best of a town.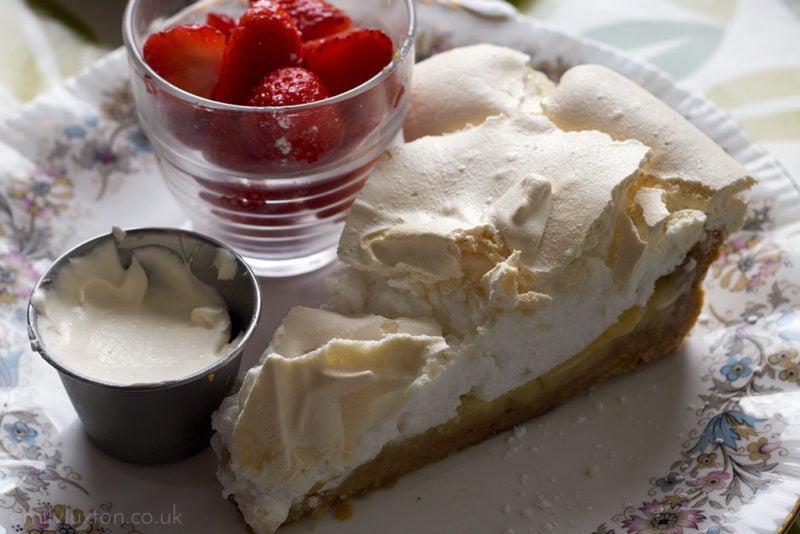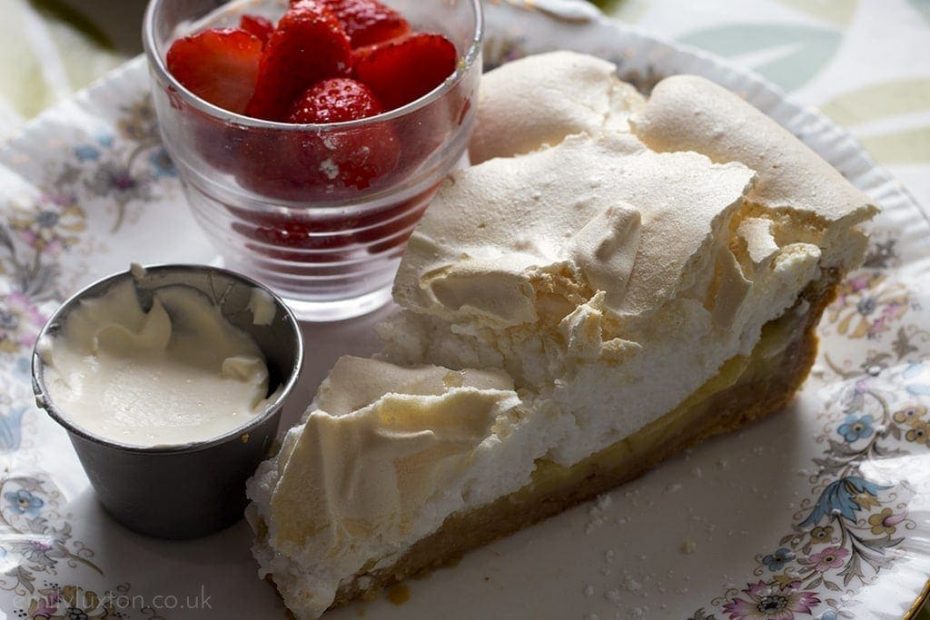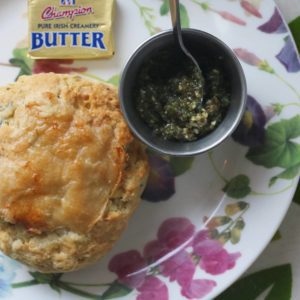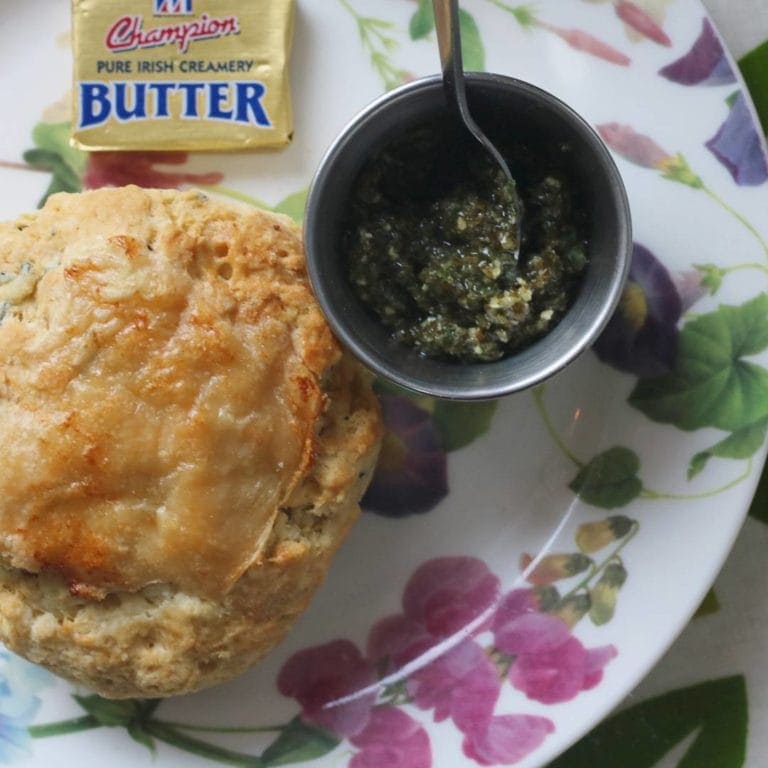 Recently listed in the guardian as the "best place to live in Northern Ireland", Ballycastle is filled with amazing hidden gems, as long as you know where to look. One such hidden gem is the incredible Thyme and Co Café, our next stop. The "grown here not flown here" ethic this adorable, vintage-chic café swears by really pays off. Behind the counter lay a spread of breads, salads, tarts and baked goods that had me drooling, but we were here for something even more exciting; cake!
With breakfast and brunch lining our stomachs nicely, we tucked into a mid-morning coffee break. The lemon meringue pie, an enormous, oozy mess of tart lemon curd and thick fresh cream, was amazing, but it was the scones that stole the show. A warm, crumbly kale and parmesan scone served up with a salty pesto made from locally sourced Causeway Coast kelp. When Caroline suggested it, I'd imagined myself politely grinning and bearing something slimy and seaweedy. But in fact, the kelp pesto was surprisingly delicious, and it went perfectly with the dense, sweet-and-savoury scones.
Lunchtime
Very nearly too full now, we waddled up the road to the Central Wine Bar for lunch. It doesn't come much more Northern Irish than wheaten bread, and we had plenty of it to soak up our gorgeous seafood chowder. Head chef Ciaran Sansome served up two varieties of his homemade wheaten bread; one with fennel and another – as Irish as possible – with Guinness, which was surprisingly sweet.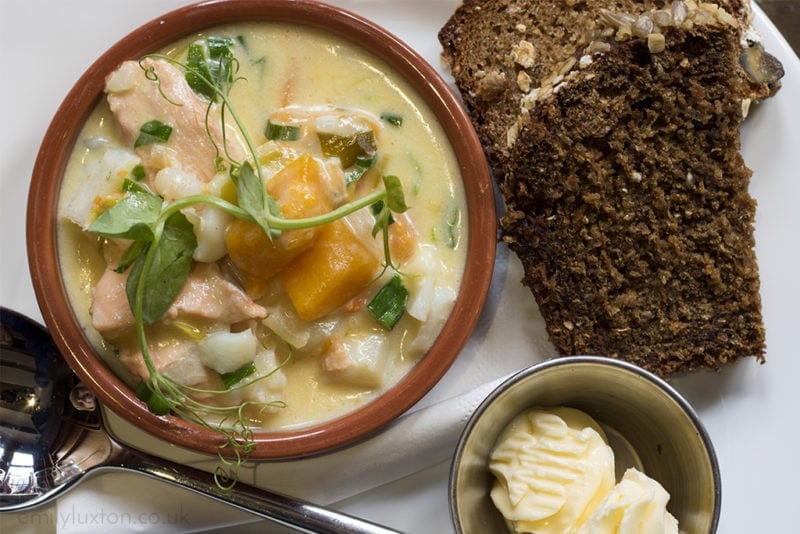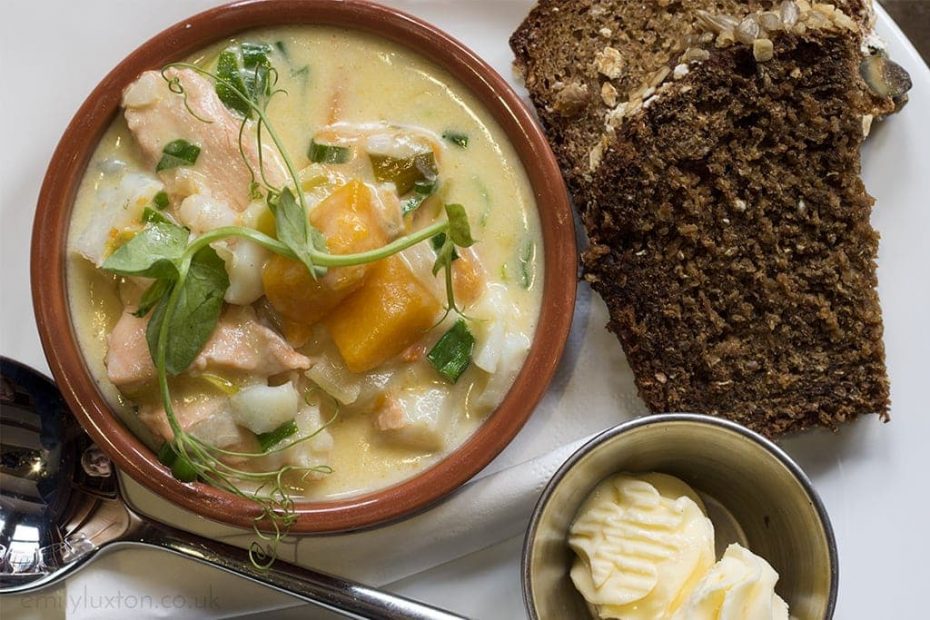 After nipping across the road for a bottle of Rathlin Red, a local craft beer, at O' Connor's Bar, we made our way back towards the seafront. By now, we were practically rolling downhill, but Caroline wasn't finished with the treats yet. As we walked, we sampled a few of Northern Ireland's most traditional sweets.
Brandy balls I liked, but I was less of a fan of the clove rock and cinnamon lozenges, (both acquired tastes), and I outright hated Dulse. If I hadn't found evidence online backing up Caroline's claims that this is a local treat, I'd have said she fed us the chewy strips of sun-dried seaweed as a joke. They were disgusting! Apparently, dulse is a traditional treat in Northern Ireland, and particularly popular along the Causeway Coast. Give it a whirl if you dare!
Please No More! Dessert and Drinks
Thankfully, Caroline's final treat of the tour really was just that. Just when I thought I couldn't possibly fit any more food into my stomach, she led us into Maud's Ice Cream parlour and suddenly I was hungry again. With the sun finally putting in an appearance, we took our ice creams to go and said goodbye to Caroline, heading back to Bushmills for our final Northern Ireland foodie experience of the day.
Causeway Coast Food Tour: Bushmills
Founded in 1608, The Old Bushmills Distillery, just outside the village of Bushmills, is Ireland's oldest working distillery and Northern Ireland's only grain to bottle distillery. Although I'm not a big whiskey fan, this seemed like the perfect place to round off a day focusing on the best of Northern Irish food and produce.
The distillery tour took us behind the scenes of small-batch, hand-crafted whiskey production – a production style that Bushmills have subscribed to for over four hundred years. Inside, the air was heavy with the sweet smell of malt, and swelteringly hot, so by the time the tour finished I was already feeling sleepy. Throw in a tasting of the six Bushmills whiskey varieties – my favourite is the new Irish Honey blend – plus a warm and spicy Hot Toddy from the 1608 Bar, and I was ready for a nap.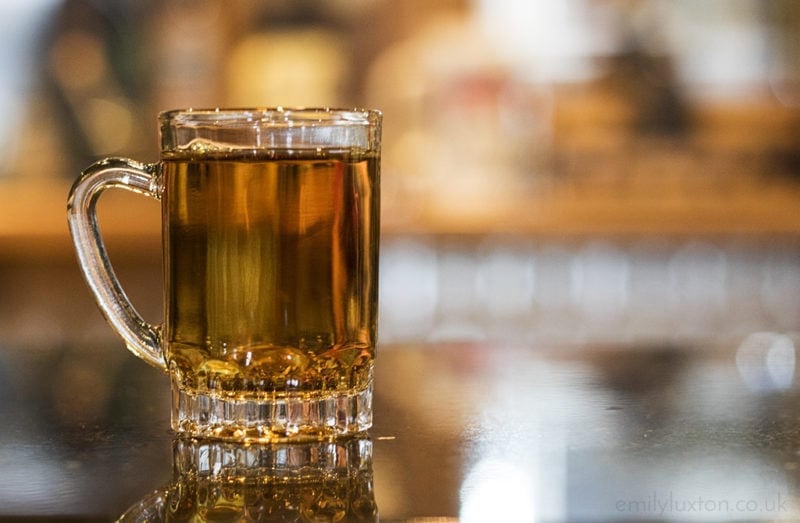 By the end of the day I was uncomfortably full, sluggishly drowsy, and absolutely in love with Northern Irish cuisine. My waistline is less of a fan, but days like this are what gyms were invented for!
This was a press trip organised by the Causeway Coast and Glens Borough Council. As always, all words and opinions are entirely my own (except quotes!).