Some posts on this site contain affiliate links. If you book or buy something through these links, I earn a small commission (at no extra cost to you). Take a look at my privacy policy for more information.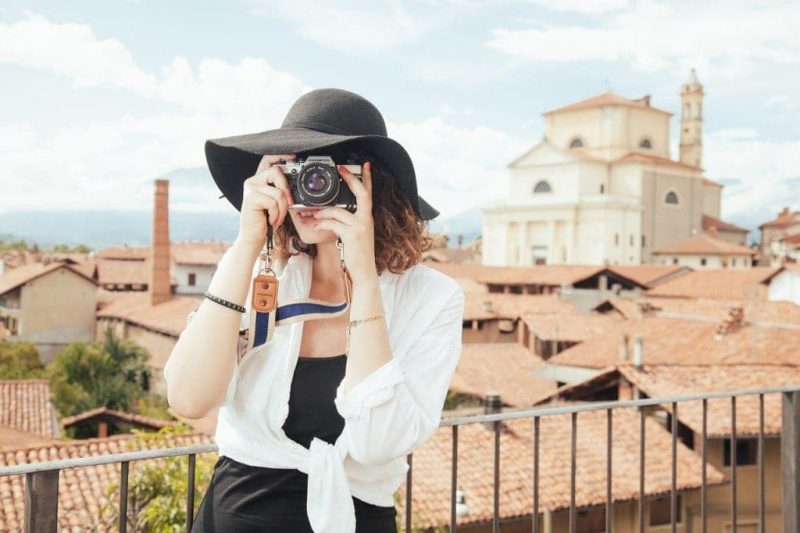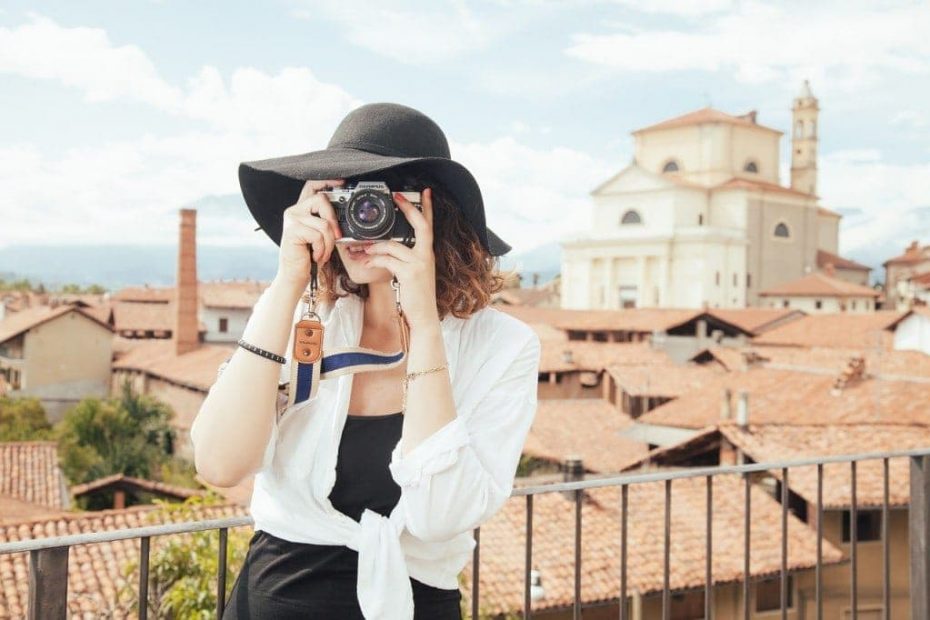 Yes, you did read that right! I really do think that travellers should put the smart phones down and take fewer photos. In fact, it was one of my New Years Resolutions this year. After spending the last two days dodging iPads and GoPros to get a good view of the stunning Iguassu Falls, I thought now was the time for a quick rant post all about why travellers should take less photos…
You Stay Out of the Way!
Greedy, selfish photographers can ruin a picturesque spot for everybody else. My day at Iguassu falls is a great example: these waterfalls are one of the seven new wonders of the natural world, and were so devastatingly stunning I could have stood all day and just stared at them. But here, just like at many other landmarks, my experience was just a tiny bit tainted by other people's cameras. From the GoPro lurking over my shoulder on a stick, breaking into every photo I tried to take myself, to the iPads blocking every view of the falls, to the endless queues caused by people stopping to take selfies in the middle of the path… inconsiderate photographers can spoil everyone else's experience.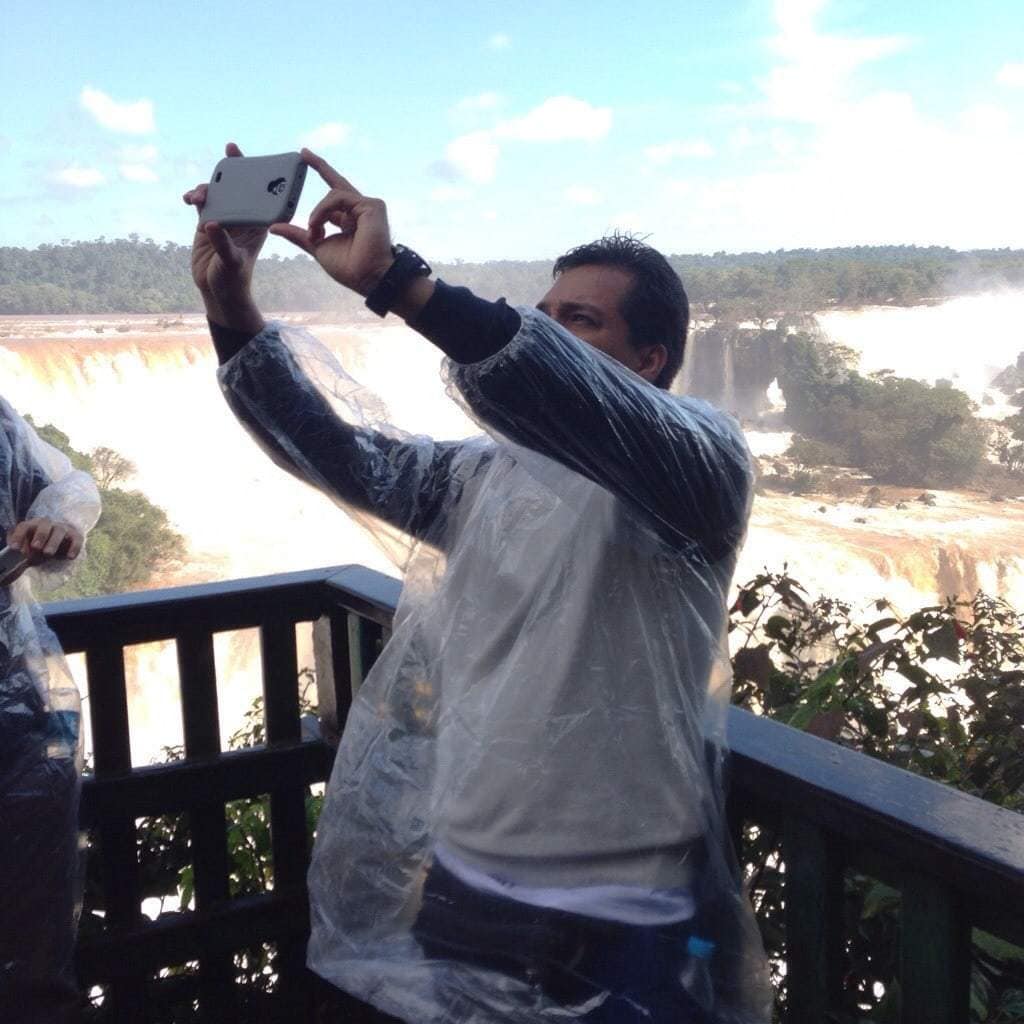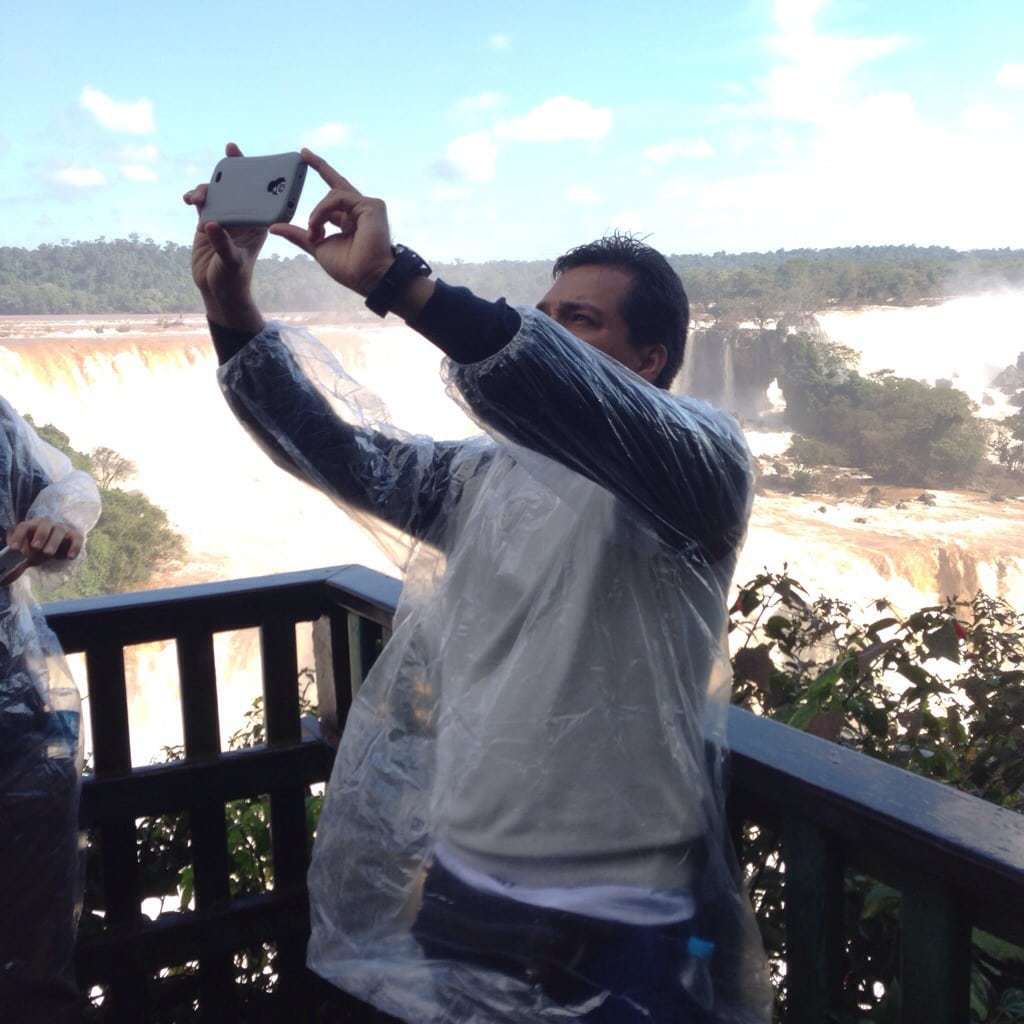 If you take less photos of a destination, not only will you experience it more, but you'll avoid getting in other people's way. Of course, everyone wants to take photos of a beautiful place, but a little patience and consideration will mean that everyone can go home with a nice shot – not just the person with the longest selfie stick!
You'll Take Better Photos
Remember those days when there was no such thing as digital cameras, and you only had 24 shots on a roll of film to last an entire trip? Although it was more restrictive back then, it also meant we were more careful with the precious few shots we did have. Now, I find myself taking ten images of the same scene every time I take a photo, to make sure that one comes out ok. Taking fewer photos doesn't mean taking none at all, I simply mean that you should take your time and line up one perfect shot, rather than a flurry of fifty digital images to pick the best one from later.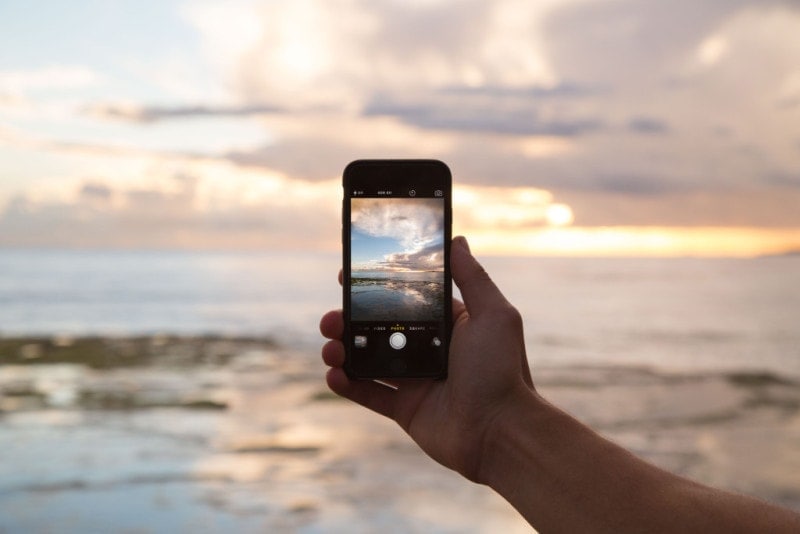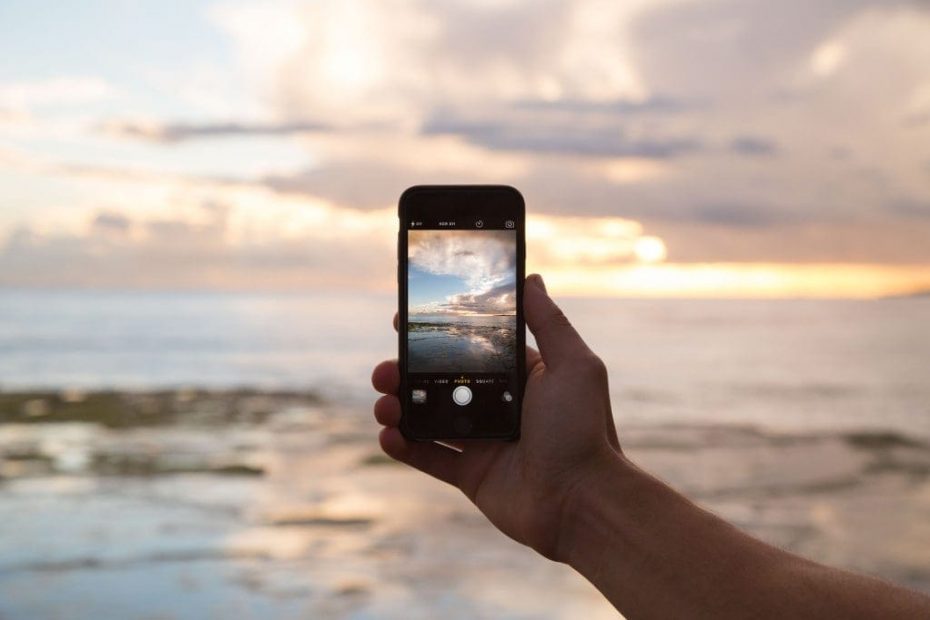 If you treat your digital camera like a film camera, you'll spend more time making each photograph fantastic. Being selective will also mean you don't take random photos of nothing particularly impressive, because later you probably won't want to look at pictures of a plate of food or your feet in yet another pool!
You're Photos Can Be Real Memories
Being selective will mean you'll be left with better photos to remember your trip by. Rather than storing thousands of photos in folders on a laptop and probably never going through them all again, if you take less photos and make sure that each one is good, you can use them as photos really should be used – as beautiful memories.
This also means you can turn your pictures into souvenirs – by making a scrapbook, or framing prints of the best shots to hang on the wall. You can even get a photo book made, like my one from Bob Books, to showcase all your favourite photos in a bespoke travel book. Or get some posters printed like these ones I ordered from ASDA Photo, to turn your favourite photos into stunning decorations.
You'll See More
This is definitely the most important point. Spending less time behind the camera or posing for selfies, and more time actually experiencing life or enjoying the view, means that you will see more and come home with far better memories. Do you want to remember that time you spent ages lining up the perfect jump shot on a beach, or would you rather remember the amazing time you had on the beach itself?
To quote a fellow traveller on their Machu Picchu experience: "we got up there, got the photos we needed, and went back down". To me, that's not seeing Machu Picchu at all. In fact, although I too took plenty of photos, I also spent long hours just sitting in the park gazing down at the stunning view (don't forget to read my post about the experience). To go back to Iguassu Falls as another example, today I actually saw tourists walk up to a viewpoint and snap a photo without even looking at the falls, before walking on to the next viewpoint. Others took a quick glance of the view, a quick selfie, and then on to the next stop. If you're only there to take some good photos for Facebook, is there really any point being there at all?
Of course, everyone (myself included) wants a nice photo to remember each stunning destination. But don't let that get in the way of what's really important: actually living in the moment and experiencing the place you're in. Otherwise, all you'll remember is the photo! So, put your cameras away for a minute and really enjoy the view, and when you do point your lens make sure it's worth it!
Who agrees with me? Share your thoughts in the comments below!