Some posts on this site contain affiliate links. If you book or buy something through these links, I earn a small commission (at no extra cost to you). Take a look at my privacy policy for more information.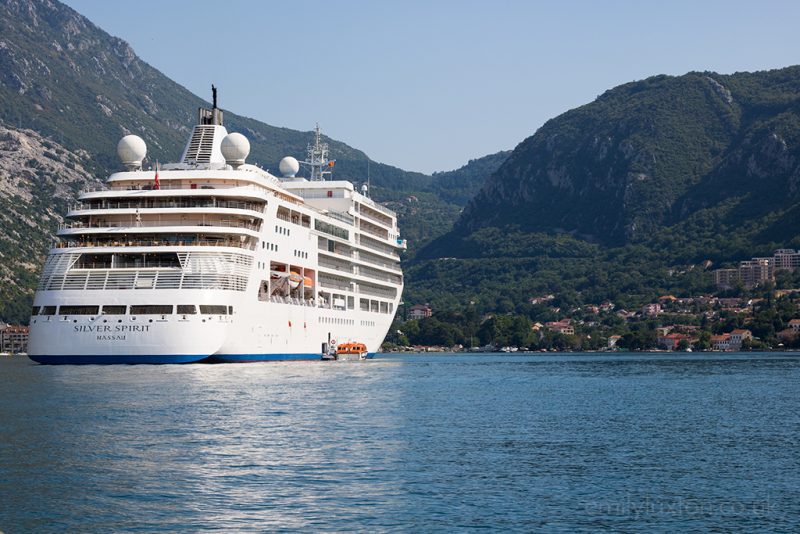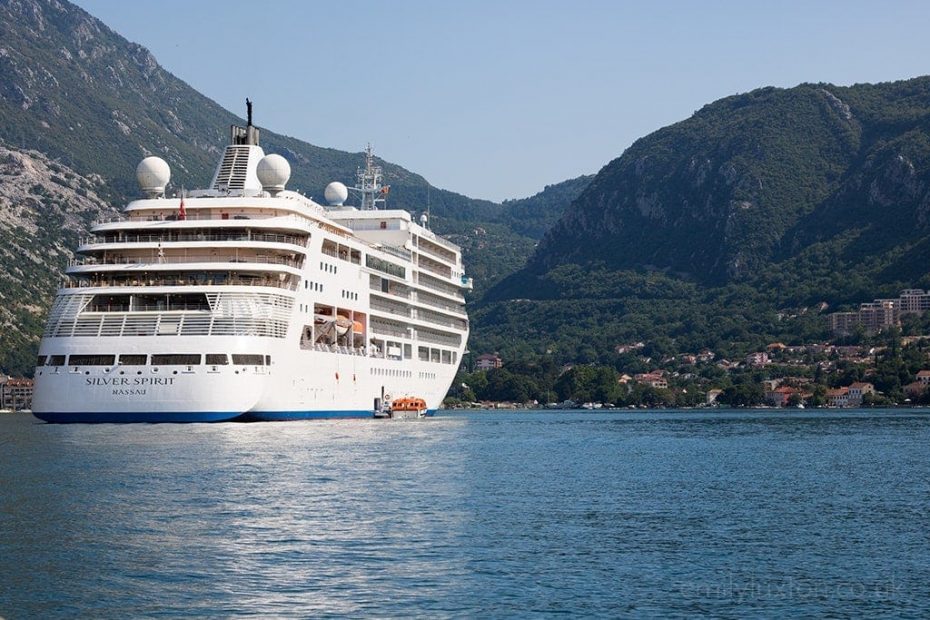 Until this year, I'd always said I'd never take a cruise. I had a lot of preconceived notions about what cruises are like, and I'd decided they weren't for me. Too fussy, too formal. Too much darting from place to place. "That's not my kind of travel", I thought. I imagined claustrophobia and boredom. A giant floating resort. Without even giving it a chance, I'd written off cruising as something I'd never be interested in.
Then, in a bid to change my mind, cruise legends Silversea invited me for a sprint on board one of their ultra luxury cruise liners. Possessed with a spark of journalistic curiosity (and a love of champagne), naturally, I leapt at the chance. I was sceptical, but if anyone could convert me, surely it was Silversea. So, last month I found myself boarding the Silver Spirit in Athens ready for a six night cruise to Dubrovnik.
An Instant Cruise Convert
Well, they did it. My scepticism had already been replaced by excitement before I even touched down in Athens. The cruise itinerary was simply too enticing, and I was lucky enough to be travelling with a great group of bloggers, including my favourite vlogger pal Amelia (xameliax).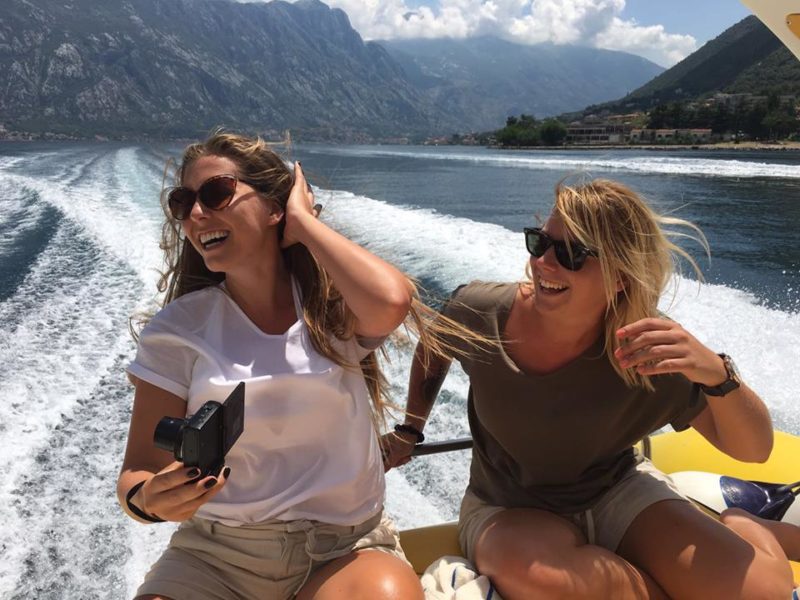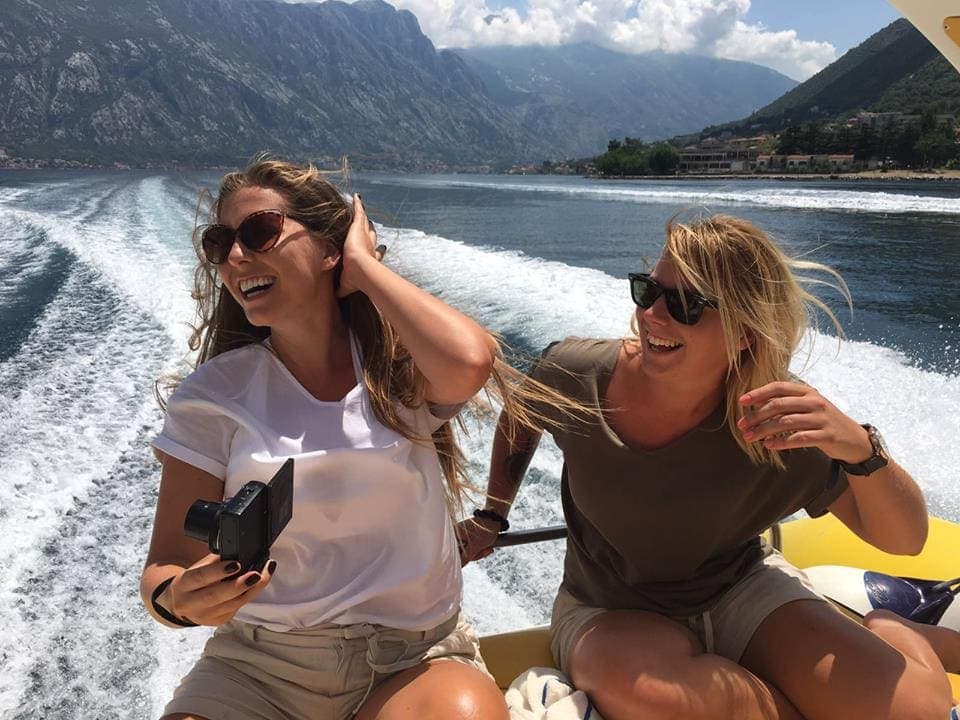 Silversea are a cut above your average cruise company. The Silver Spirit wasn't one of those megalopolises you see coated in a tangle of water slides. In cruising terms, this gorgeous ship is fairly small. With room for just 540 guests, the atmosphere was intimate and exclusive.
As we walked on board, though, it looked enormous to me. Enormous, and dauntingly luxurious. This was proper, old-school luxury of the Titanic variety. Chandeliers, opulent decor, and a sweeping central staircase just crying out for verbs like "sashay". Even walking suddenly seemed too commonplace; I'd been transported into a world of sumptuous glamour and almost excessive luxury. I wanted to sashay everywhere.
Cruising With Silversea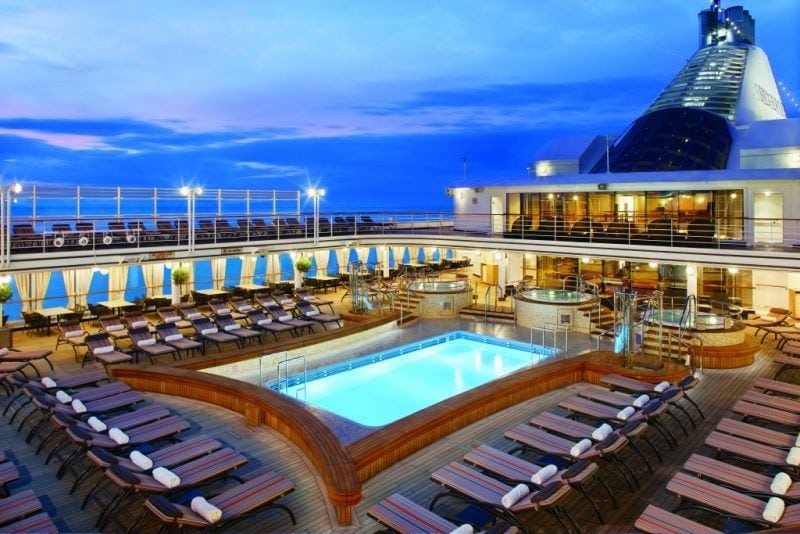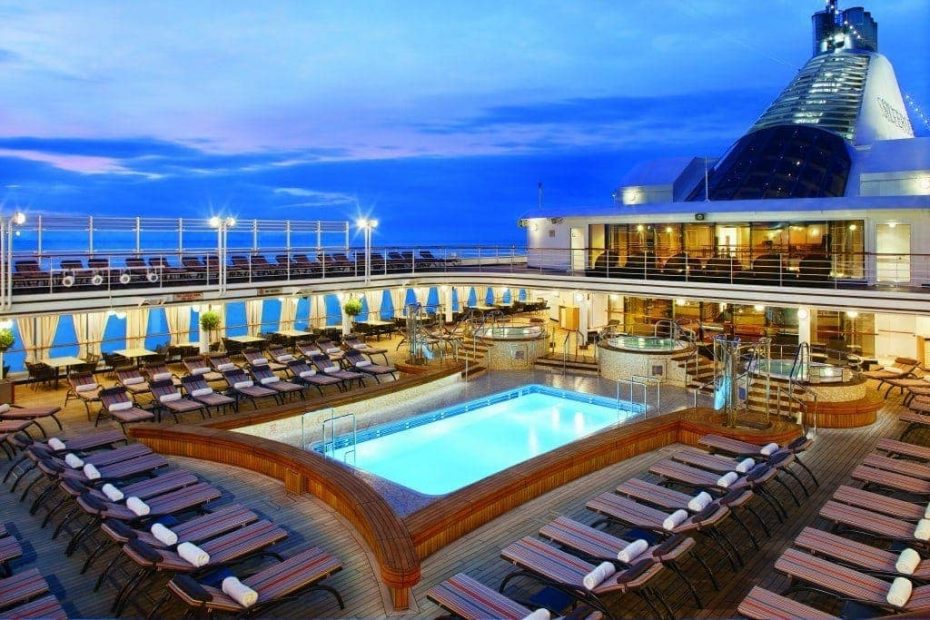 Once on board, we headed straight to our suites to settle in. A few minutes later – after just enough time for me to rush (sorry, sashay!) about delightedly exploring every little detail – there was a knock at the door, and I was greeted by Vinay, my butler for the week.
He showed me a few details of the room, asked my preferences for the minibar, offered at least six times to help me unpack, and showed me how to use the phone to summon him. A few minutes later he returned with my minibar order; full sized bottles of prosecco, gin, and tonic. None of those silly hotel room sample-sized bottles on the Silver Spirit, oh no.
It was the details like that which really made the whole experience perfect. Every care seemed to have been taken to ensure I enjoyed myself as much possible. From the eight choices on the pillow menu, to the selection of three different high-end toiletries brands Vinay offered me for the bathroom, my comfort seemed to be priority number one at all times.
Having my own butler on call felt a tad excessive, but his attentive service was fantastic, and having Vinay there really turned the trip into the ultimate holiday. If you want to spend a week relaxing without having to life a finger, you can. You're on holiday after all.
My big fear was feeling cramped and claustrophobic on board. I'd had visions of a pokey cabin with a tiny porthole and an aeroplane sized bathroom. How wrong I was. My suite was bigger than my old London flat, and full of gorgeous little luxuries and well considered details that really maximised the already impressive space.
The two TV's were cleverly disguised inside the mirrors. The bathroom was compact, but still had space for a large sink and worktop area, a roomy rainfall shower, and a small bathtub. Oh, and forget dingy portholes. Like 95% of the rooms on board, mine had a private veranda – complete with ceaselessly epic seaviews.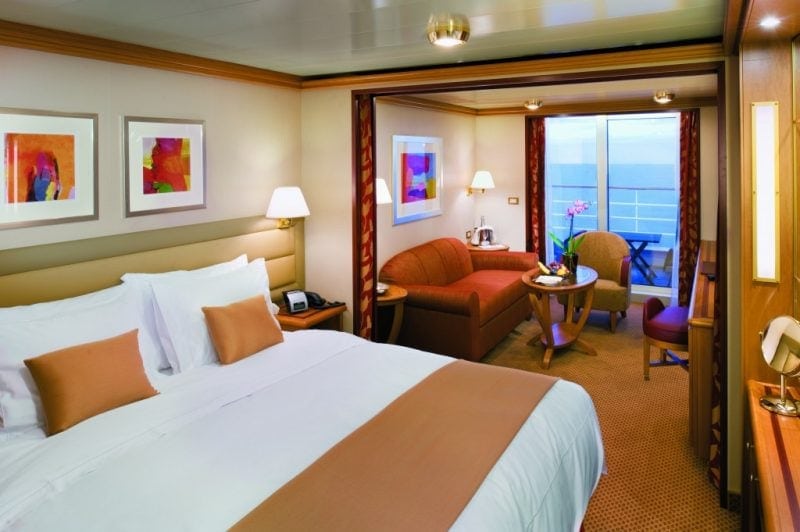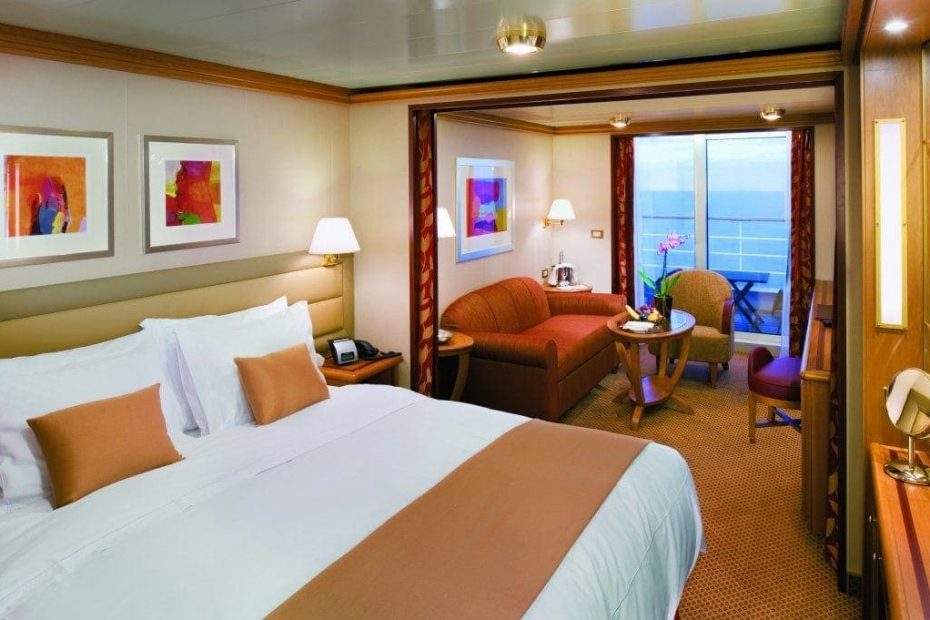 Life On Board the Silver Spirit
Silversea aren't just a luxury cruise company. This is ultra-luxury. Luxury unlike anything I've ever experienced before. It wasn't just Vinay that seemed to have my personal happiness constantly at on his mind.
The omnipresent staff across the whole ship were wonderful. There's an almost one to one staff to guest ratio on board the Silver Spirit, so there's always someone nearby to answer a question, fetch you seemingly anything you could possibly desire, or simply greet you with a friendly hello. It's almost overwhelming how attentive the service is.
Never have my needs been met so quickly or so fully. In the restaurants, our chairs were pulled out for us. At the lunch buffet our plates were carried back to the table for us. By the pool, our glasses of iced water seemed to be replenished the instant they emptied. 
There was always someone nearby to bring us champagne, or gin, or something from the cocktail menu Amelia and I were determined to work our way through. Every so often, someone passed by with a tray of cold towels – always exactly when I needed it. On the Fourth of July, the crew threw a pool party on board with red, white and blue cocktails and an American-style barbecue. And when the pool-side grill was closed we could order room service delivered to our sunbeds. The service, the food, the utter indulgence of it all, was overwhelmingly perfect.
Dining on the Silver Spirit
Speaking of the food – it was unbelievable. The Silver Spirit boasted not one but six restaurants. Honestly, I could gush forever about the food on board, but I simply don't have time. Before I start waxing lyrical about gold leaf risotto and pancakes on the veranda, here's a rundown of the options I tried. As I was writing this, I almost wrote "my favourite" next to each restaurant, then stopped myself remembering the next one. Essentially, they were all my favourite…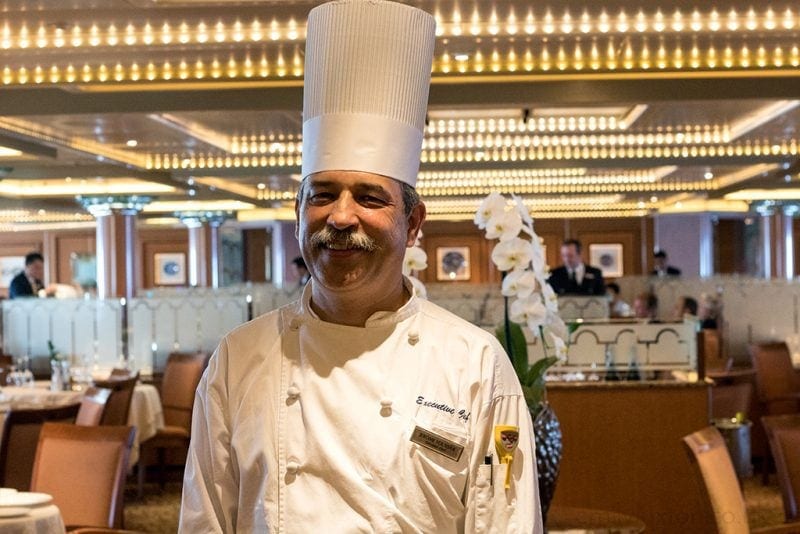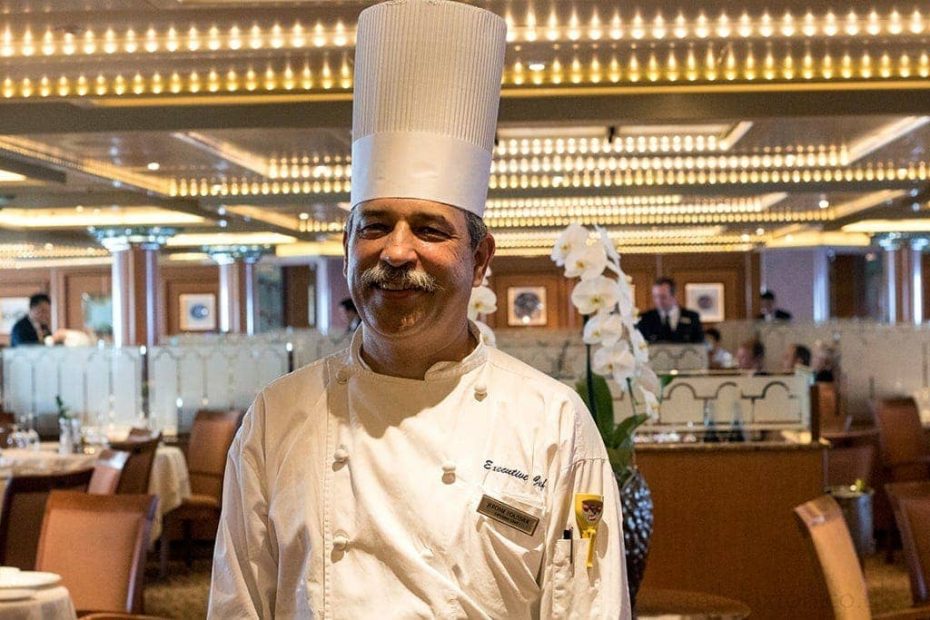 Le Champagne – Easily the most exclusive restaurant onboard, this is the only Wine Restaurant by Relais & Châteaux found at sea. We were lucky enough to get a table at Le Champagne on our first night. Six courses of exquisite, French-inspired fine dining experiences, from lobster thermidor to a sumptuous chocolate trio, all paired with exceptional quality wines and champagne.
Hot Rocks – This more casual dining experience was perhaps my personal favourite (perhaps). The tables were all outdoors, on a veranda overlooking the pool, so we were able to make the most of the golden sunset hours. The menu is pretty simple, focusing on steak and seafood, which you cook yourself on a heated volcanic rock – with expert supervision from the waiters if you require it (I did!).
The Restaurant – The Restaurant is the Silver Spirit's main, and largest, restaurant on board. Despite the rather plain name, it was far from ordinary. The menu changed daily so we ate here twice, and everything was really outstanding. There was lots of great seafood, and the menu featured regional specialities as we travelled.
La Terrazza – During the day, La Terrazza serves buffet breakfast and lunch (featuring a massive variety of dishes and fresh salads). From 4pm it serves up afternoon tea – which was fabulous and one of my highlights of the week. Then in the evening it's an a la carte restaurant with an Italian-themed menu featuring amazing dishes, like ravioli smothered in a creamy sauce. There's an outdoor section which wraps around the stern of the ship, offering amazing views – while we dined we passed Zakinthos' famous Shipwreck Beach.
Pool Bar & Grill – Simple grill food, all delivered to your sunbed. What more can you want on holiday? I loved the mini burgers so much I ordered them twice. And those cocktails!
Room Service – The All Around Dining menu was available 24 hours. Whether you want a hotdog as a second breakfast mid-morning, or a sirloin steak at 2 in the morning after a late one in the Panorama Lounge (and yes, I had both), it's always there.
Not one for getting dressed until I absolutely have to, I also made the most of the in-room breakfast every morning. There were so many choices it almost seemed ridiculous, and even when I added extra requests in the margin by hand they always showed up. Most mornings I lazed over my pancakes and coffee on the on the veranda, soaking up the latest view over a copy of the in-ship newspaper.
Cruising with Silversea – Our Route
From Athens we made our way around the coast of Greece, stopping at Mykonos, Monemvasia, and Zakinthos. I was so entranced by the ship, and in such a state of coma-like relaxation, that I couldn't tear myself away from it, and stayed on board for the latter two port days. Next stop was Corfu, where I managed a couple of hours halfheartedly sightseeing, wondering what I was missing on board.
Then came Kotor in Montenegro, which was actually spellbinding enough to entice me away for most of the day. Amelia and I spent the afternoon racing around the coast on a speed boat; exploring the famous Blue Grotto and unwinding over a couple of ciders at a small beach. The Silver Spirit spent the night in port at Kotor, so our group of travel bloggers was able to hit the town for some after-dark exploration of the picturesque cobbled streets. Cue lots of tiny bars, amazing local wine, and tipsy Snapchatting.
Finally came Dubrovnik, where we had to say goodbye to the ship. By this time, I was very much in love with the Silver Spirit, and tearing myself away was almost a weepy affair. But tempting as it was to stowaway and live a life on constant luxury, these things are really only special as a treat – they'd stop seeming so fantastic if we had them everyday. Or some such lie I told myself.
Don't miss Amelia's amazing video of our cruise to see more…
Ultra Luxury Cruising – My Verdict
On the whole, I'm absolutely a convert to cruising now. At least to Silversea's exclusive, ultra luxurious kind of cruising.
I will stand by one of my earlier assumptions about cruises. One day of sightseeing really doesn't feel like enough to me, and I always left the destinations we stopped at wanting more. But I've realised that this isn't necessarily a bad thing. Cruising with Silversea was like a giant tasting menu with generous portions. We had little tasters of each port, and I was able to see which ones I really want to return to.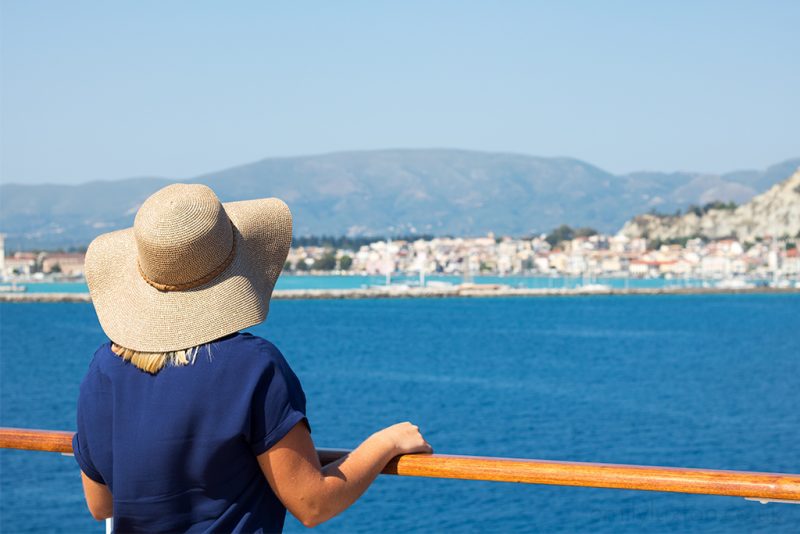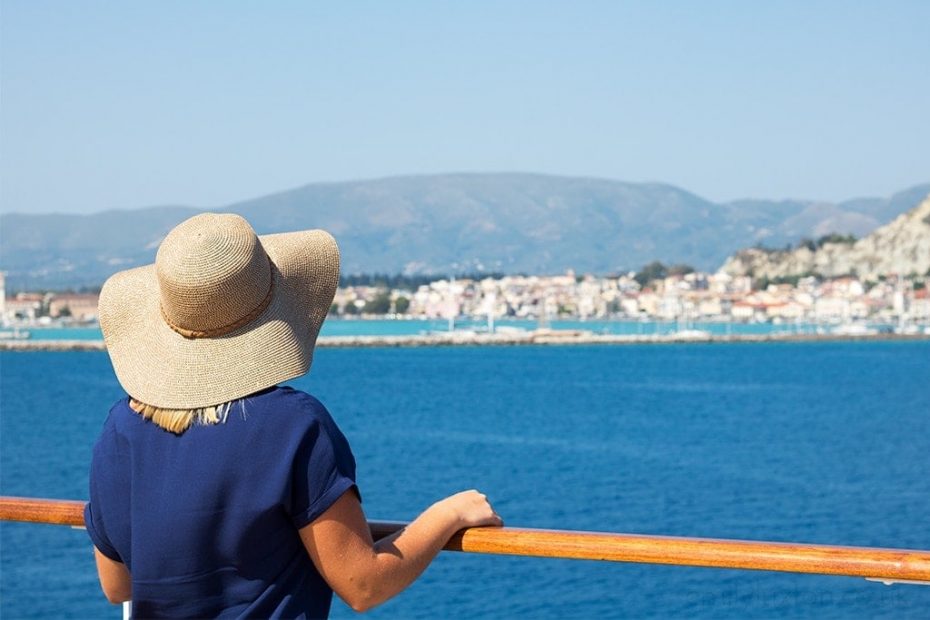 Sailing overnight meant we were in port all day everyday, so there was plenty of time to get out and explore. But for me the fun of the cruise lay in the ship itself, the sheer luxury and opulence of it. This was holidaying at it's best. Not travelling but actually holidaying – something that's quite rare for me. Relaxing, indulging, and unwinding with a group of friends.
For one week, I lived in a little bubble of luxury so excessive it nearly seemed imaginary. Never in my life have I been treated so much like a princess, or so well looked after. Never have I drank so much champagne! Oh yes, I can really see the appeal of cruising now.
Would you ever consider a cruise holiday? Or have you taken one? I'd love to hear your thoughts – so scroll down to leave a comment!
I was a guest of Silversea Cruises. As always, all views and opinions are entirely my own and without bias.