Some posts on this site contain affiliate links. If you book or buy something through these links, I earn a small commission (at no extra cost to you). Take a look at my privacy policy for more information.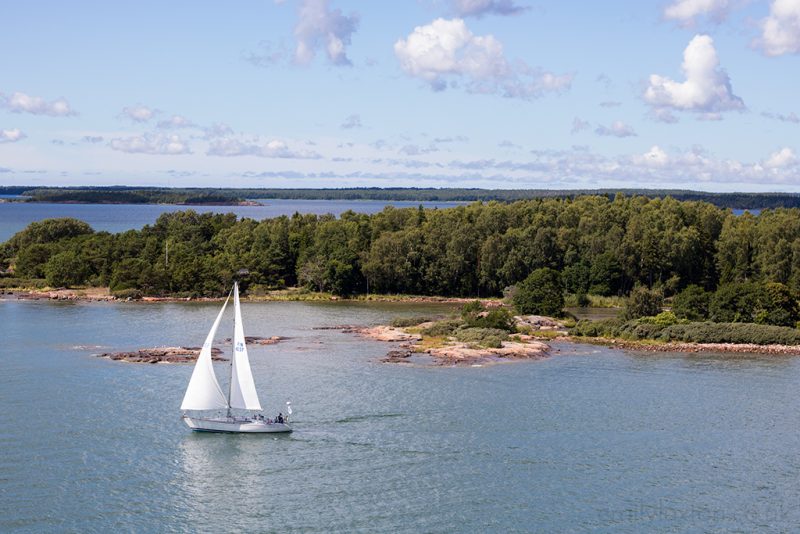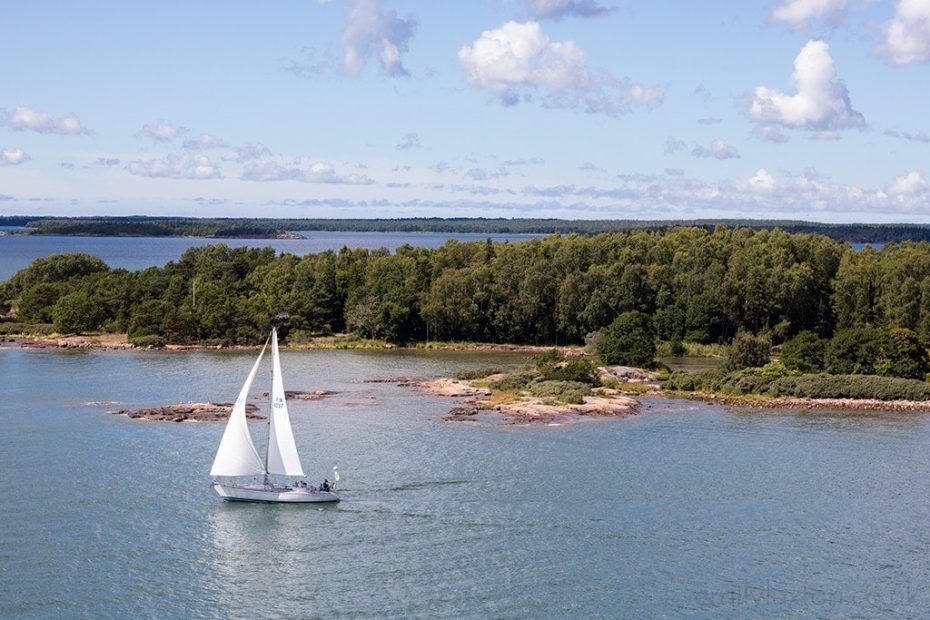 This year, there's been a bit of a recurring theme to a lot of my travels. For one reason or another, I've wound up on quite a lot of islands. Perhaps it's because I spent most of last year living in the Channel Islands, but I've really developed a bit of a soft spot for island life. Koh Lanta and Koh Phangan in Thailand, Paros in Greece, the Scilly Isles in England, and even island hopping on my recent Silversea Cruise. This year it feels like every other trip has been to an island. And my most recent trip overseas was no exception. I headed to Finland with a lovely group of travel bloggers to explore the Finnish Archipelago.
Over four days, we island-hopped through the archipelago, focusing on getting outdoors and soaking up the stunning nature this amazing region has to offer. I also ate a lot of cake (as always). Here's what I got up to in the Finnish Archipelago…
Discovering the Åland Islands
What I love about islands is the very strong sense of community they tend to nurture, often very distinct to the mainland and almost insular. Nowhere is this more apparent than in the Åland Archipelago in Finland. An autonomous community, Åland lies almost halfway between Sweden and Finland, and was once part of Sweden. In fact the official language in Åland is still Swedish, rather than Finnish. So this group of over 6,500 islands in the Baltic Sea has it's very own unique identity, one that's a fascinating blend of both Swedish and Finnish.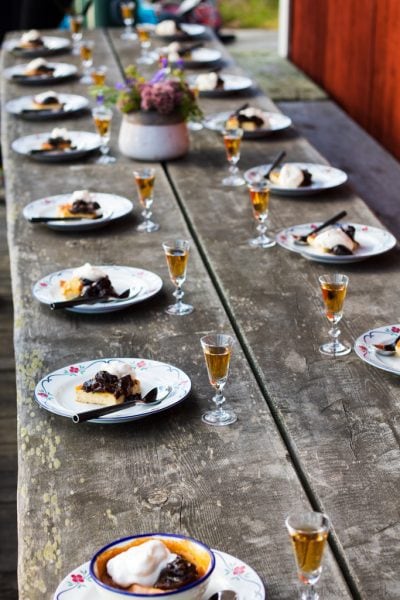 RELATE POST: 19 Traditional Swedish Foods to Try
An early morning ferry ride from Stockholm with Viking Line brought us to the Mariehamn, the capital of Åland, in early afternoon. It was a gorgeous day, and the rocky islands looked seriously enticing. Dark green, pine-covered islets surrounded the ferry as we approached, striking against that vivid blue sea. I couldn't wait to get out and explore.
Our first stop was Klobben, an island so small it took less than twenty minutes to walk around. This tiny island is also home to an incredible resort, where guests can be properly immersed in the isolation and silence of the place by staying in one of just ten cosy timber sheds. They were small and simple, but really cute inside – I can just see myself idling away a summer here, writing a novel and not once using the internet. (We all have dreams, right?).
Down at the water's edge, we had a yoga session beneath the whispering pines. This was the perfect way to throw off the stiffness of our long journey and immerse ourselves into the mood of the trip, which was one of restful relaxation.
Islands All to Ourselves: Silverskär
From Klobben we made our way to the larger island of Silverskär, part of the same company which allows guests to rent each island as a whole (so you'd have your own private island). After a sumptuous dinner of local produce from the amazing chef, we spent the night on Silverskär. My room, one of eight simple but beautifully decorated rooms in a traditional Ålandic barn house, looked out onto the edge of the pine forest, and when I lay down to bed I heard nothing but blissful silence.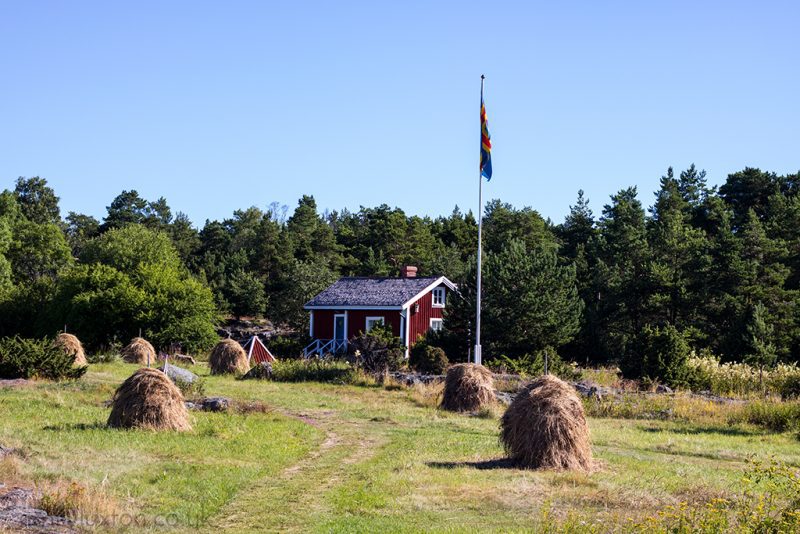 It was a wrench to say goodbye to Silverskär the next day, but it was another stunning summer day and the rest of Åland was calling. That afternoon was spent kayaking through the islands around Mariehamn with local company Paddelboden (the Paddle Shack). Cutting through the stunning bright blue water, and battling the stronger waves of the open sea, we stopped at a neighbouring islet for lunch – one which appeared to be completely deserted. Nothing but silence and the sound of the sea. There's a bit of a pattern developing!
White Night Magic: HavsVidden
After kayaking, and a small bike ride during which I managed to fall off my bike* (Snapchatting whilst cycling – don't try that at home folks!), we headed to our next stop. Whilst we didn't have the resort of HavsVidden on Geta all to ourselves, we did have our own private cabin on the cliffs. Our balcony, which stretched right around three walls of the property, had a private infinity pool and our very own hot tub. The whole place was stunning, and although it wasn't our very own island it still felt pretty isolated. The perfect way to escape.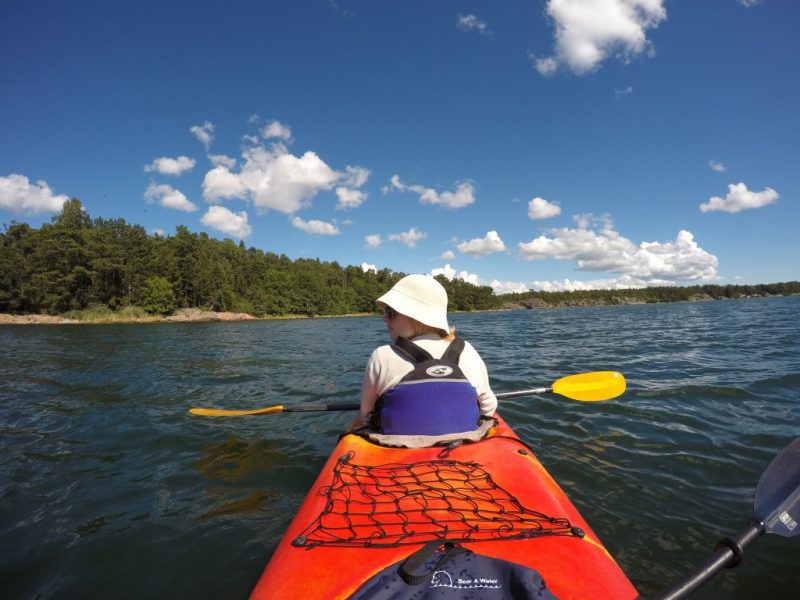 We had an incredible dinner in the HavsVidden restaurant, featuring the best carrot cake I've ever eaten in my life (no exaggeration). Then, we spent the rest of the night unwinding in our hot tub with a few glasses of wine. During summertime in Finland, it doesn't fully dark at night. The sun set just before 11pm, and even after it was gone the night was still pretty light. Relaxing in the hot tub on a white Finnish night was a pretty magical experience.
Our last stop in Åland was the island of Eckerö. Here we combined two of my favourite pastimes; walking and cake! After a short walk through some gorgeous scenery, we stopped at Café Tsarevna at the Eckerö Mail and Customs House. Inside the cafe was a selection of the kind of beautifully decorated cakes that make me go week at the knees! (Yes, I probably love cake too much). It was exceptional.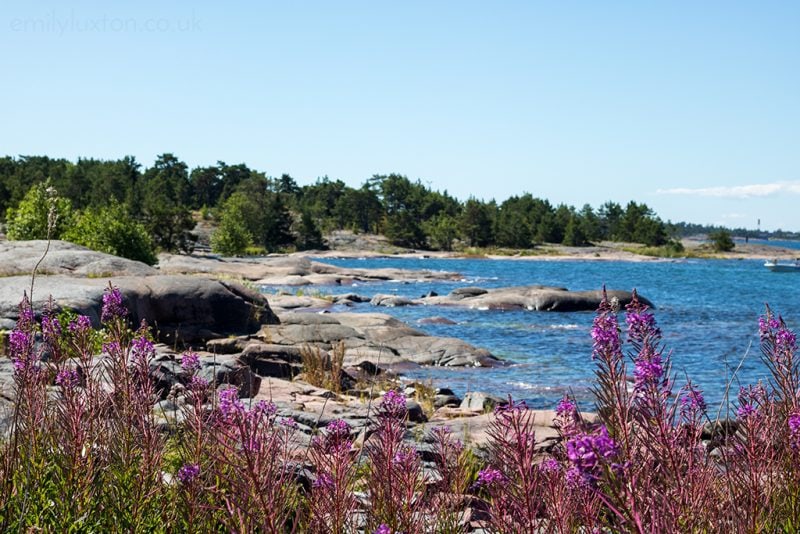 *Huge thanks to the kind neighbour who came rushing across the road armed with bandages and wet wipes. That lovely man saved my day!
Exploring the Turku Archipelago Trail
Leaving behind the autonomous region of Åland, we made our way by ferry to Finland proper. Specifically, to Turku on the Finnish Coast, and the sprawling Turku Archipelago. From Turku it was just a hop, skip and a jump to our next stop. Well, a bus and a boat, but that's less poetic. With the golden evening light rippling across the water, we set sail for the island of Pensar.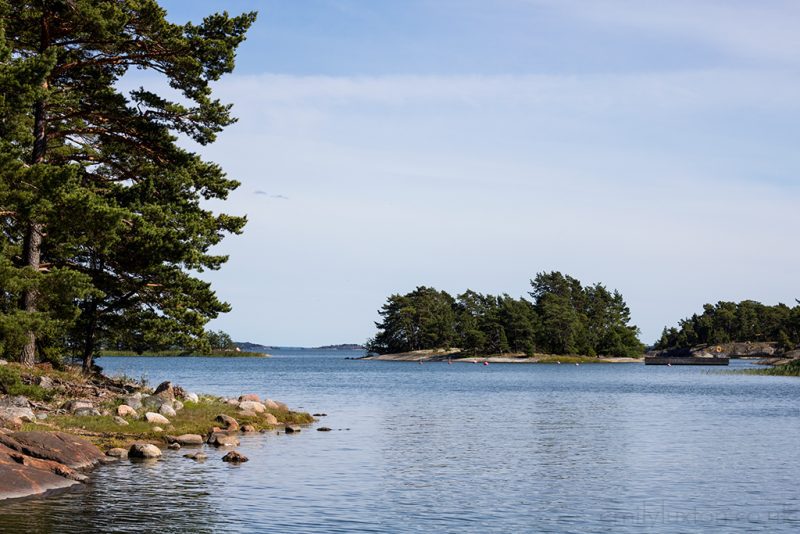 On Pensar, we spent two nights getting back to basics at the lovely eco resort of Pensar Syd. Here, it was all about living in harmony with nature and enjoying the simple pleasures of the sea, the pine forests, and the wildflowers. It was such an incredible experience that I've written a whole separate post about it, so stay tuned!
With over 20,000 islands, the Turku Archipelago is one of the most prolific in the world. The islands, many of them uninhabited and pristinely natural, are scattered all the way from the coast to Åland. What's really impressive is how well connected the inhabited islands are, with dozens of inter island car ferries. Others are connected by bridges, making up the 250km long Turku Archipelago Trail, which is a popular cycling and hiking route (with some sections done by ferry).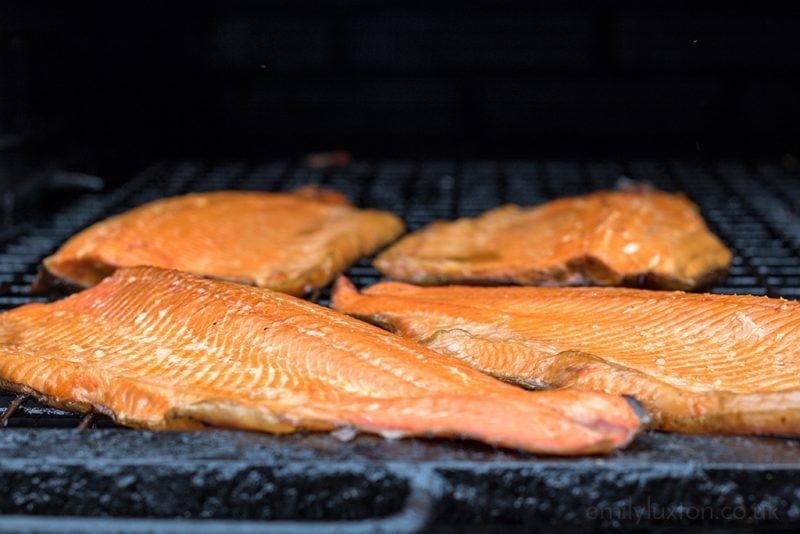 We biked a very small section of the trail. Long, empty stretches of bike path or winding forest trails took us from Kirjais Österuddan to Nagu. Typically, this was the only time it rained on our whole trip, but despite the weather, it was still a lovely journey. A quick fish lunch in the pretty Nagu Guest Harbour, and then it was off to Pargas for some more sheltered activities. Ted Wallin, the charismatic (and slightly eccentric) owner of local gallery ArtBank showed us round his Salvador Dalí collection. Although I wasn't much of a Dalí fan before, Ted's infectious passion and fascinating stories about the life and work of Dalí were enough to convert me – and it was a really fun insight into surrealism.
Kiss My Turku
The final stop in Finland was the city of Turku itself. Leaving behind the forests and the blue sea of the islands, we spent a couple of hours exploring the city and getting to know a little bit of its culture. Turku is a popular university town and has a fun, trendy vibe. Lots of restaurants and bars lined the pretty Aura River, many of them converted boats, or old buildings that had been reclaimed.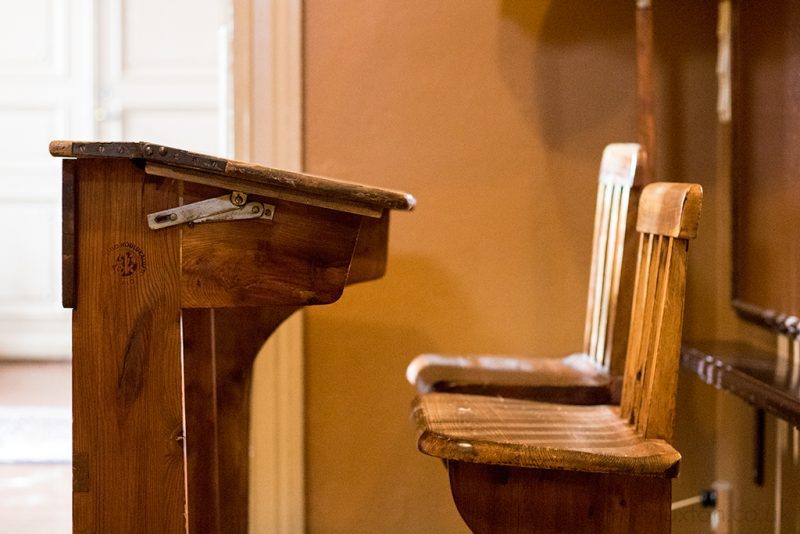 One of these reclaimed buildings is Panimoravintola Koulu, an old school that's been converted into a brewery restaurant. Koulu means school in Finnish, and the restaurant still retains a lot of the original schoolroom decor and furnishings; including wooden desks. These days, though, it's a working brewery and a popular restaurant (home to some seriously tasty hot dogs). We swung by the "beer school" for a lesson in beer tasting – complete with blackboard. Using Finnish malt and water from Turku, Koulu are making simple, additive-free craft beers, as well as ciders and even whiskey.
I had no idea what a huge world the Finnish Archipelago would be. From unique cuisine to complete distinct cultures, there was so much to discover. But the real highlight was just getting back to nature and enjoying the outdoors. Island hopping in Finland was exactly what I needed after an intense few weeks. Everything, right down to the cool, clean air, seemed purely tranquil and restorative. And it was just so beautiful.
Pin this Post: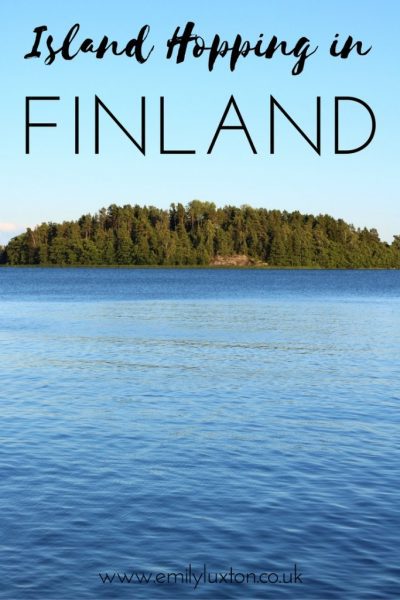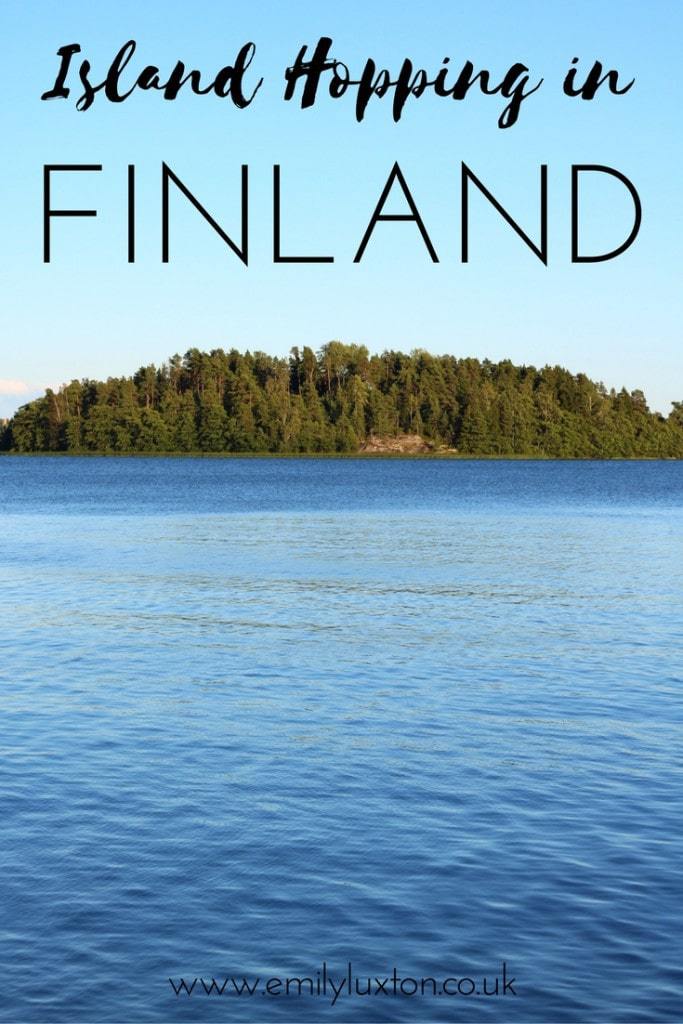 My visit to Finland was as part of a press trip organised by Innastus on behalf of Visit Finland, Visit Åland, and Visit Turku for the #FinnishIslands campaign. As always, all views and opinions are entirely my own and without bias.