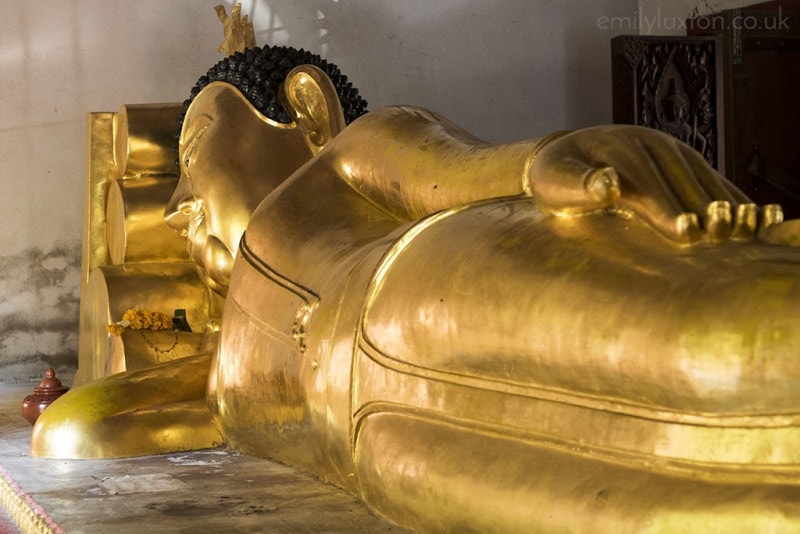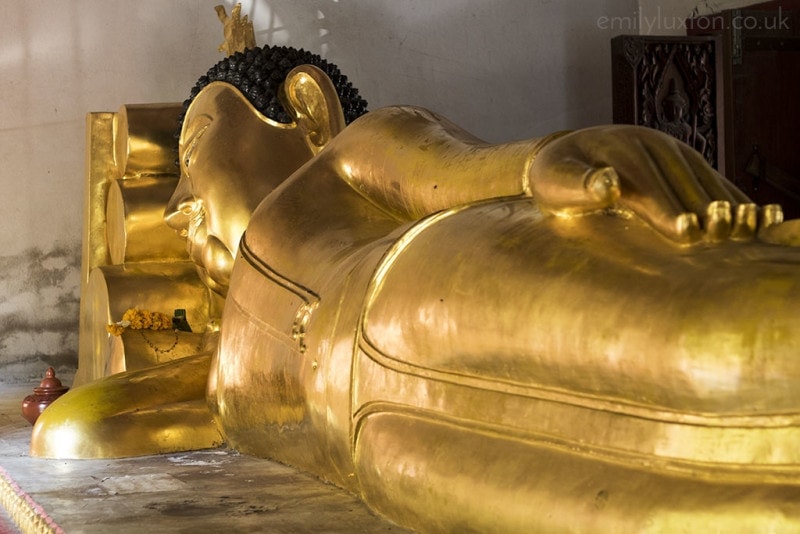 It feels a lot longer than a month since I posted my January round up; so much has happened since then! I spent most of February in Thailand, where I'll be travelling for the next few weeks.  So far, I've explored Chiang Mai, Pai, and now I'm in Bangkok for a few days – with plans to escape to an island very soon. Don't forget to follow @em_luxton on Instagram to see regular pictures from my trip!
Twelve Months Twelve Fears
As I announced in January, this year I plan to do one thing every single month that scares me. It can't be a cop out, either, it has to be something that I'm genuinely scared to try and that I've not done before! In January, it was skiing for the first time in Tignes with Mark Warner, but this month it was something a little less action packed. In February, the big fear I faced was getting on the plane to take my first ever solo backpacking trip – and I was honestly more scared about this than anything I can remember doing before.
I've now been on the road a little over two weeks, and it's been amazing already. Almost as soon as I arrived, I felt a lot better – writing this post about my fears helped exorcise them a little – and within a few days I was back in the swing of the travel lifestyle and absolutely loving it. It helped that I spent the first week with fellow blogger Vicky, but even if I'd been on my own I would have been fine. Chiang Mai had a chilled out, slow pace of life which is perfect for a first stop – not too stressful or overwhelming. After a week, I struck out completely on my own for Pai, a beautiful little town in the countryside a few hours from Chiang Mai.
Spending time alone in a hostel was a pretty scary experience. I've done it before, but only on short trips for work – like to WTM last year – so I'm usually just there to sleep rather than make friends. This time around, I wanted buddies – and for someone as introverted and socially uncomfortable as me, making friends in a hostel is a very intimidating experience. Everybody's been there, though, and luckily most travellers are really friendly. Beer pong and sangsom (Thai rum) are also especially conducive to new friendships, so in the end I spend an incredible few days in Pai. Again, it all just shows that when you leave your comfort zone wonderful – and crazy – things can happen. Which is exactly why I decided to dedicate this year to challenging myself, facing my fears, and trying new things!
Thailand So Far
As mentioned above, I spend the first week or so in Chiang Mai, right up in the north of Thailand. This chilled, cool city is hugely popular with Digital Nomads (people who work online and have no fixed homebase), so on our first day in the city Vicky and I headed to a Digital Nomad Summit in the hopes of seeking out some travel buddies. The problem we hit was that a lot of the so-called Digital Nomads in Chiang Mai are more like expats, people who have made Chiang Mai their homebase, and already had their own friendships and cliques.
I loved Chiang Mai. Slow and relaxed, but modern and exciting, with about six hundred million amazing coffee shops – it's a really fun city and I can see why a lot of people wind up living there. In my eight days there, I had three massages – including the slightly bizarre experience of a traditional Thai massage, which involved being stood on, rolled around, and folded into a neat, knot-free little parcel – and by the end of the week I was very relaxed, despite having spent a lot of my time hunkered down in cafés catching up on work. There were a few adventures, though, including a visit to the completely weird and absolutely wonderful Insect Museum, with it's hilarious signs and thousands of bugs, and a day of fun exploring the countryside by moped. My Chiang Mai highlight, though, was the food – which was amazing. We ate at street food stalls and night markets, at some amazing restaurants, and even took a food tour – during which I'm pretty sure I ate more food in one sitting than I ever have before. A foodie post is coming very soon, so stay tuned!
My time in Pai was significantly less eventful. For a few days, I did very little other than laze in a hammock and read. It was bliss! I was staying at Spicypai Backpackers, a sleepy little hostel of simple wooden huts in the fields outside of town, and it was the perfect place to disconnect and unwind. I did make it into town on one occasion, a cute and colourful little place with a distinctly hippy vibe, and I also climbed up to the White Buddha at the temple on the hill, Wat Phra That Mae Yen, to watch an incredible sunset despite the haze that's currently smothering northern Thailand. Oh, and I also got roped into my first full moon party. That memory is pretty blurred, for some reason, so I won't go into details.
PS – the book I read was Laura Barnett's The Versions of Us
, which was a fantastic read and one I highly recommend!
After Pai, I had one more night in Chiang Mai to catch up on some work, get my laundry done, and – of course – swing by the amazing Lila Massage parlour for a nice relaxing mani-pedi. Then, I flew to Bangkok, where I'm currently writing this post after a day of shopping. I was feeling a bit like a scruffy traveller as I significantly under-packed, so I hit the shops in Bangkok, starting with the truly epic Chatuchak Market on Saturday, which is apparently one of the biggest in the world. It was enormous, with so much to browse – I loved exploring the art section which was essentially a brilliant outdoor gallery – and had an amazing selection of clothes. I definitely spent a tad too much money, but on the plus side my haggling skills are improving!
This week, it's off to the beach for me, followed by a flight to Cambodia to visit Angkor Wat for a few days. After that, my plans are officially undecided – and I still need to find the next fear to face for my 2016 challenge. So comment with your suggestions please!