Some posts on this site contain affiliate links. If you book or buy something through these links, I earn a small commission (at no extra cost to you). Take a look at my privacy policy for more information.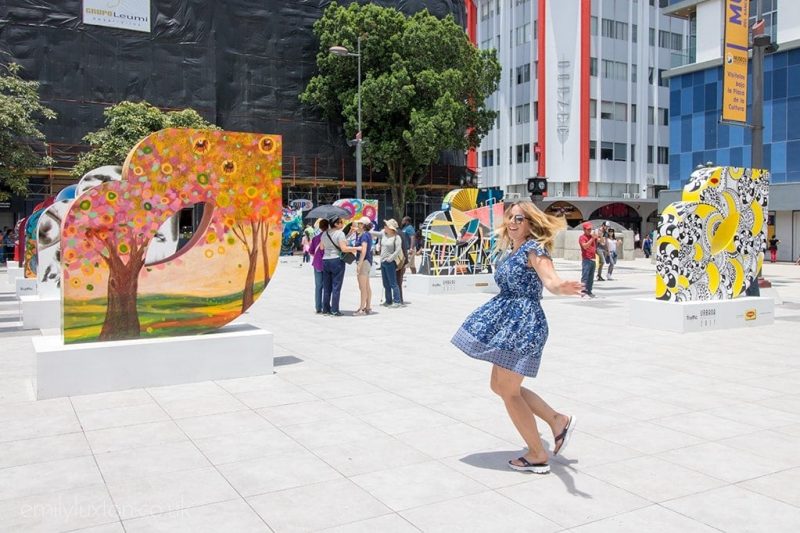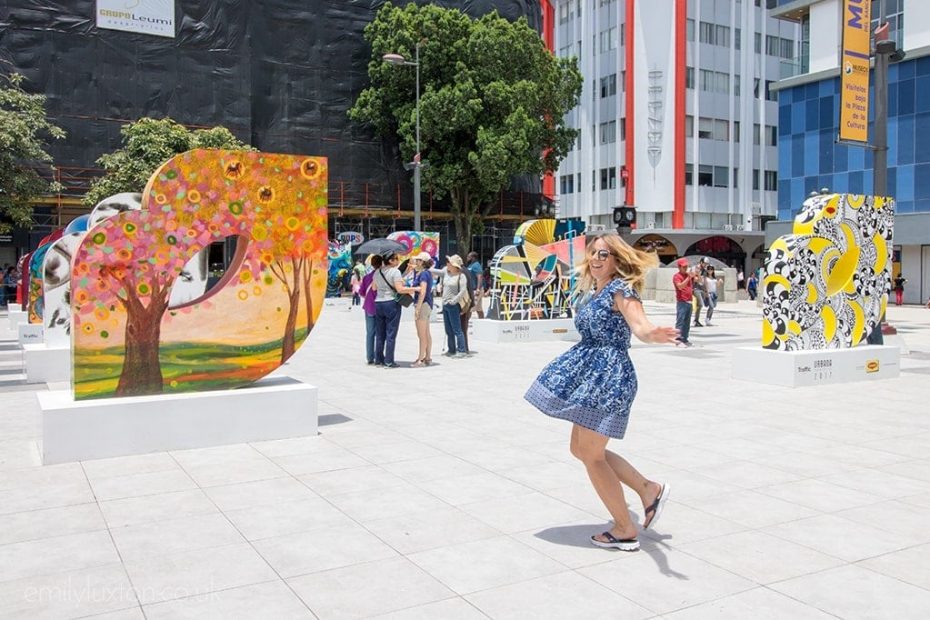 Once a city gets a reputation as a "stopover city", it seems really hard for it to shift the perception that there's "nothing to do there". That's what's happened in San Jose, affectionately known as Chepe by the locals. Most visitors do little more than spend a night here on the way through – and having been told there's nothing to do, they leave having found nothing to do.
But I spent nearly a week in total in the capital during my time in Costa Rica, and I found plenty to occupy my time. Here are a few of the best things to do in San Jose, which are well worth sticking around for. Should keep you busy for a few days…
7 Things to do in San Jose
Craft Beer and Pub Crawls
The Carpe Chepe walking tours were set up by passionate locals who wanted to show visitors that there's more to San Jose. They run free walking tours every day except Sunday, to give an insiders guide to the city's history and culture.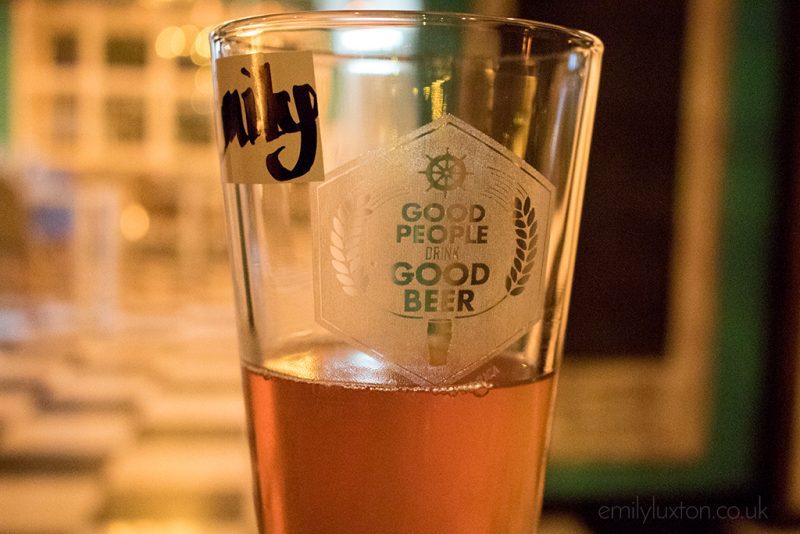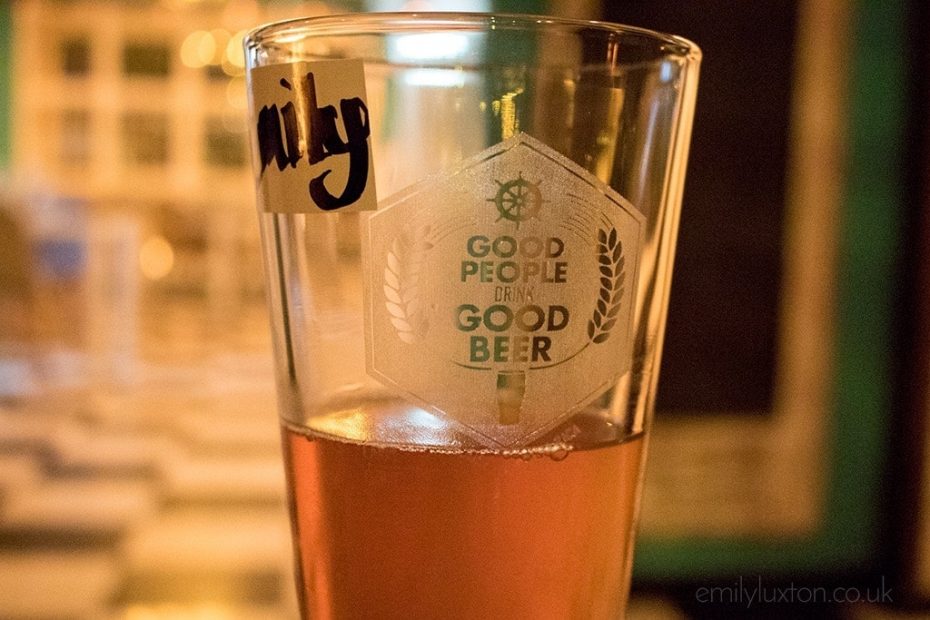 More fun, though, are the Craft Beer Tours and Pub Crawls. On the first, you'll try four craft beers – with food pairings – at four carefully chosen local bars. It's great fun and there are some fantastic craft beers being prepared in San Jose at the moment. The Pub Crawls sound mildly less cultured and maybe a little more messy (in a good way). There's free shots and queue jump at every bar, plus an hour of free cocktails on the Carpe Chepe bus. The route changes every night to help you discover the very best San Jose nightlife!
All the Street Art
There's some seriously cool street art dotted around San Jose. Most of it is fairly easy to find; just hit the streets and see what you can uncover. There's on particularly good spot street art lovers shouldn't miss, though. The blck between Calle 17 and Calle 19 along Avenida Central (where the County Government Office is) is covered in a series of murals. Some have been there for years, others have been painted over and updated. It's really colourful and well worth checking out.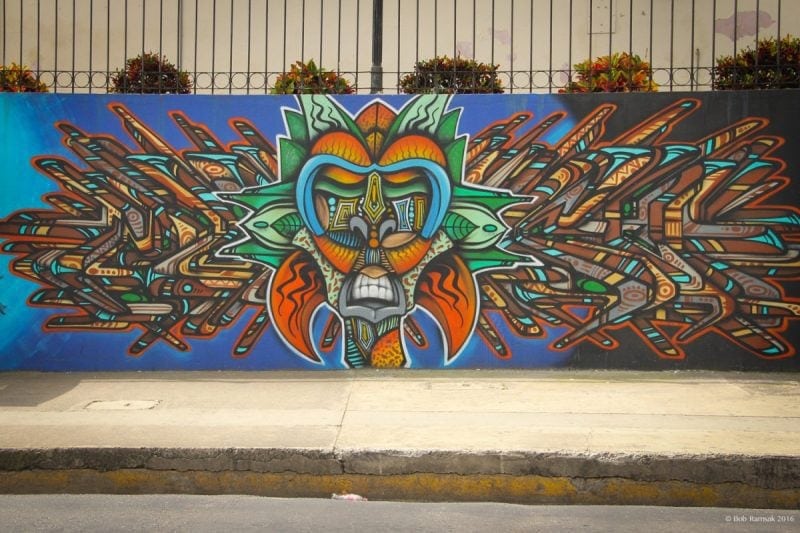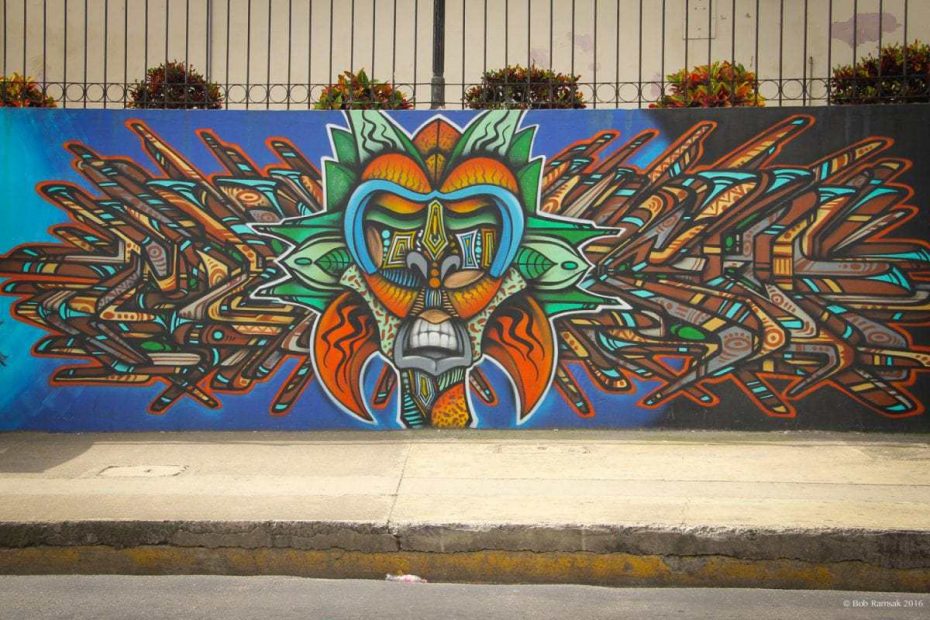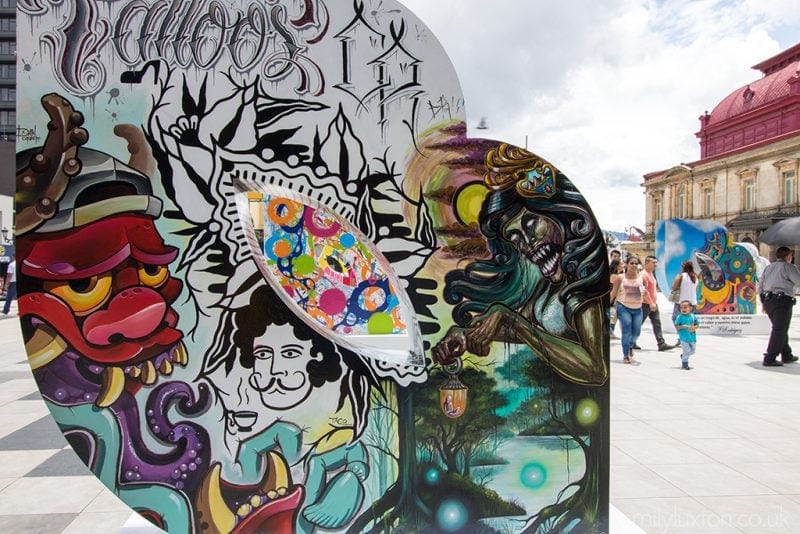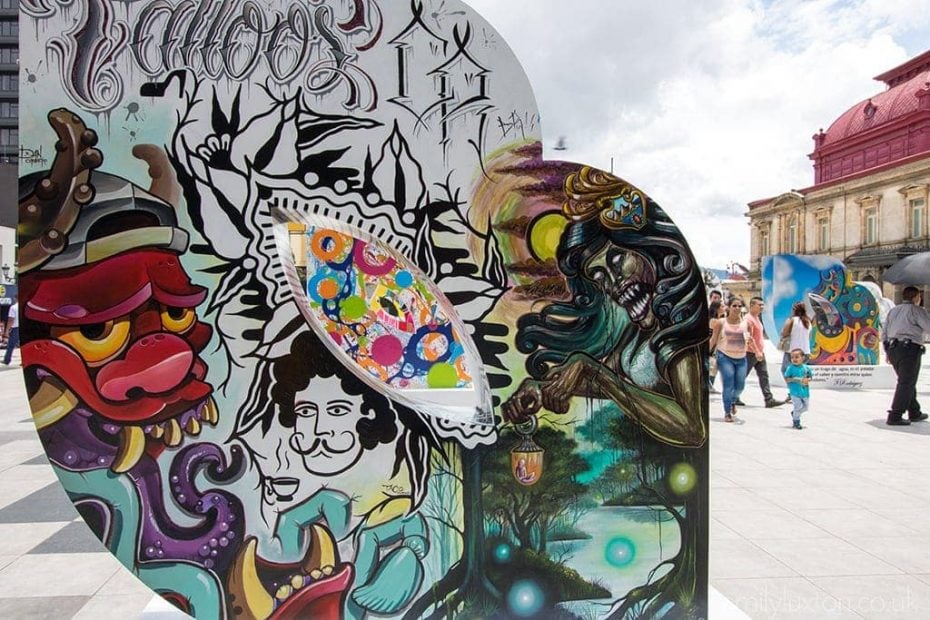 San Jose Markets
There's no better way to get a taste of local life than at a market. My favourite is the Sunday farmer's market in Zapote, which is bursting with colourful fruits and veggies.
There's also a Feria Verde, an organic farmer's market, in Aranjuez on Saturdays – which is not just for produce but local artists and performers too.
In the city centre, the Mercado Central is a sprawling indoor market taking up an entire block. It's one of those tight-packed, messy Latin American markets that's perfect for people watching or grabbing a snack at one of the sodas (cheap local eateries).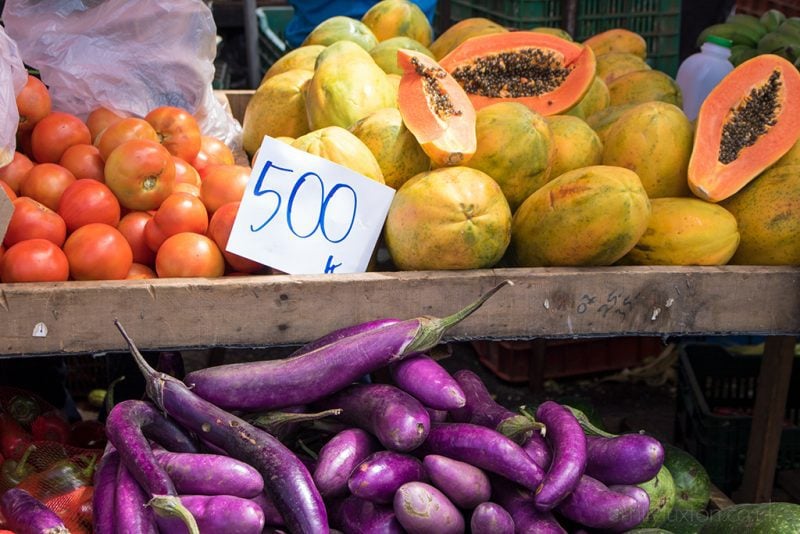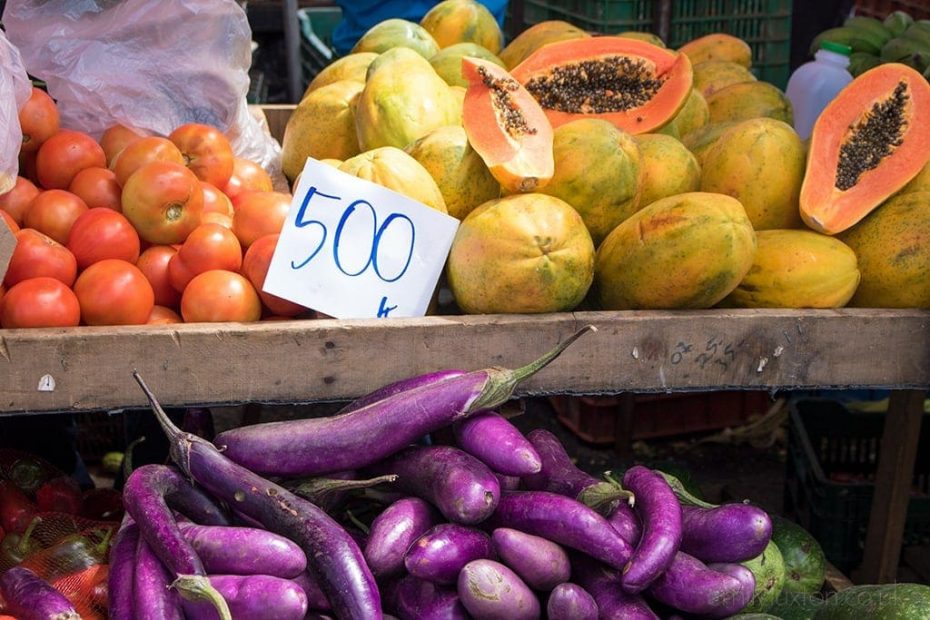 Get Hipster on Calle 33
Close to the upscale Los Yoses district in eastern San Jose, Calle 33 is lined with amazing restaurants and bars. It's very new, and very trendy – and definitely worth checking out.
Don't miss funky Isolina, which has a great cocktail menu and really cool decor (I love the teacup-light fixture). Delirio House has a huge patio area, great beer, and some really tasty bar snacks (those wedges!).
And at Luna Roja you'll find a really interesting fusion of traditional Costa Rican dishes and modern flavours. Don't miss the chance to ask the chef about his food (if you can speak Spanish) because he's a really sweet, passionate guy. Soon to be pedestrianised, Calle 33 is the perfect place to go looking for fun nightlife and the tastiest food in Chepe.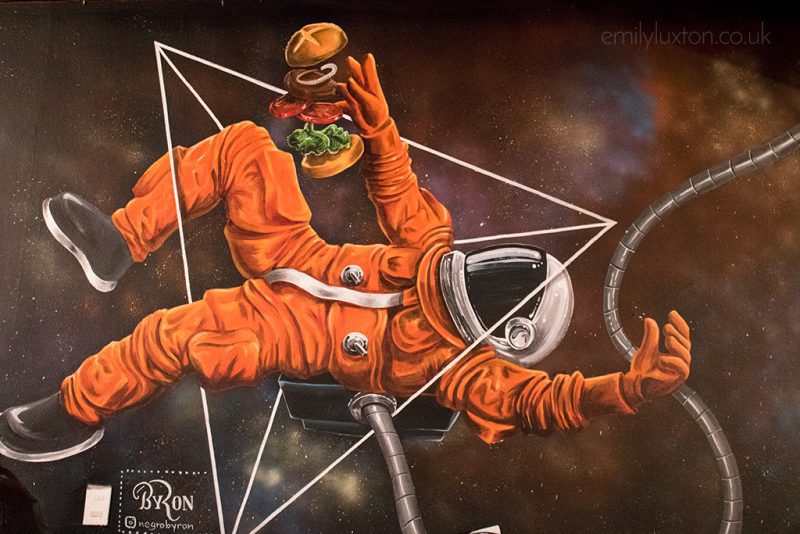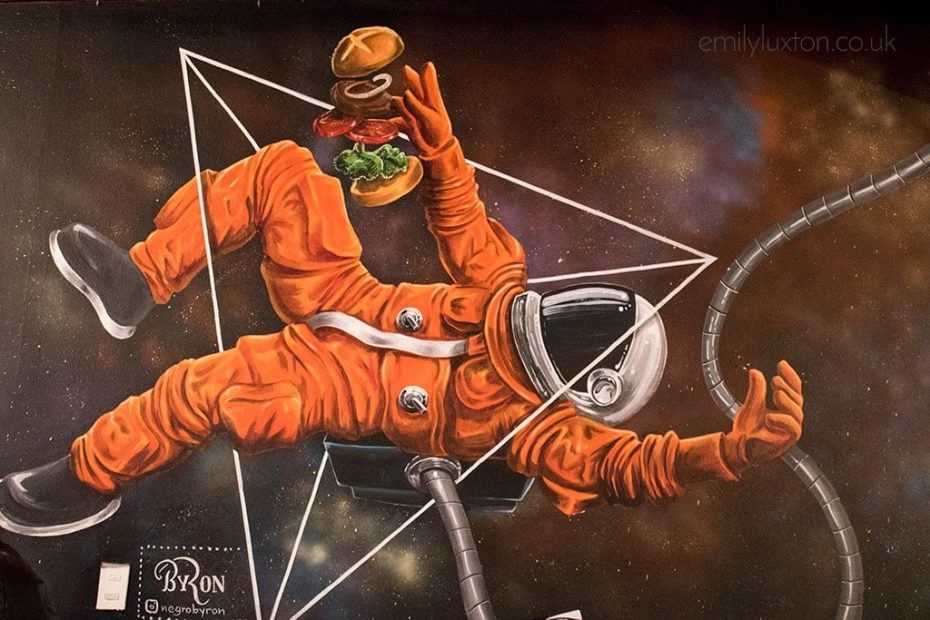 Those Cakes
We all know I'm a sucker for cake, and San Jose was one surprising place that satisfied my sweet tooth! I loved one sticky pile of sugary goodness we uncovered at a local chain cafe called Spoon. But there are bakeries all over San Jose, laden with tempting looking treats. So give in and indulge a little!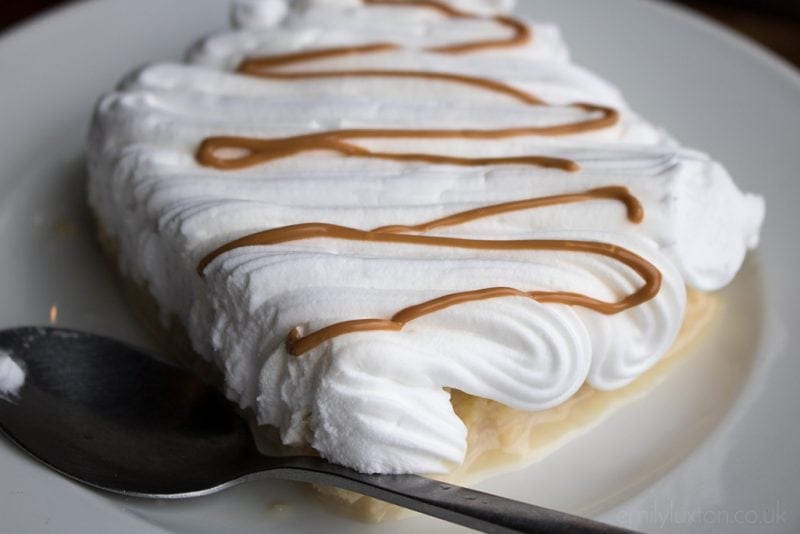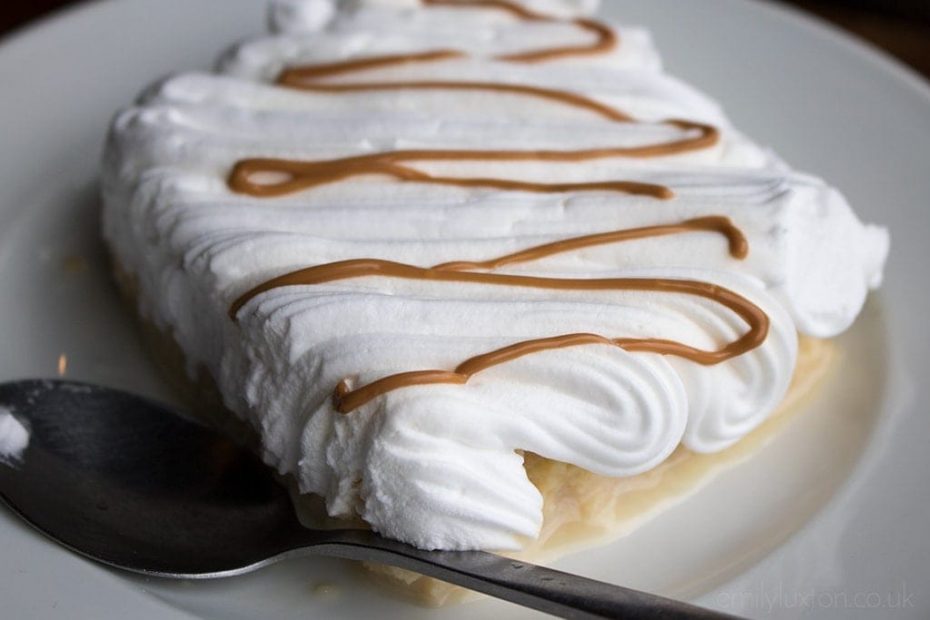 All That Glitters (Gold and Jade Museums)
If you want to learn a little more about Precolumbian culture (aka, before the Spanish arrived in Latin America), or you're just a bit of a Tamatoa* and like your shinies, be sure to check out the Precolumbian Gold Museum and the Jade Museum (Museo del Jade) in San Jose.
Other Central and South American museums I've been too have often been pretty, erm, underwhelming. But not so with these! Both are housed in modern buildings and have seen a lot of investment making them worth exploring.
The Precolumbian Gold Museum is really well laid out and has an amazing collection of gold artefacts. Plus lots of fascinating info about life in Costa Rica before the country was colonised.
*Moana reference – #sorrynotsorry!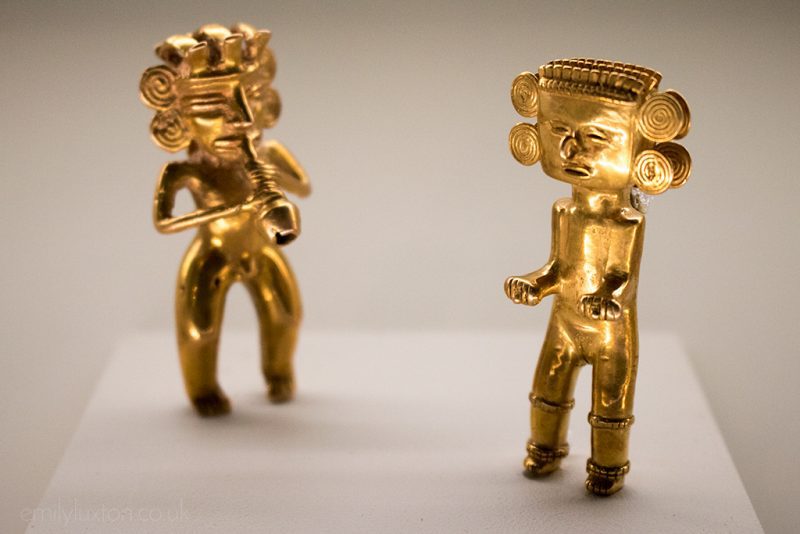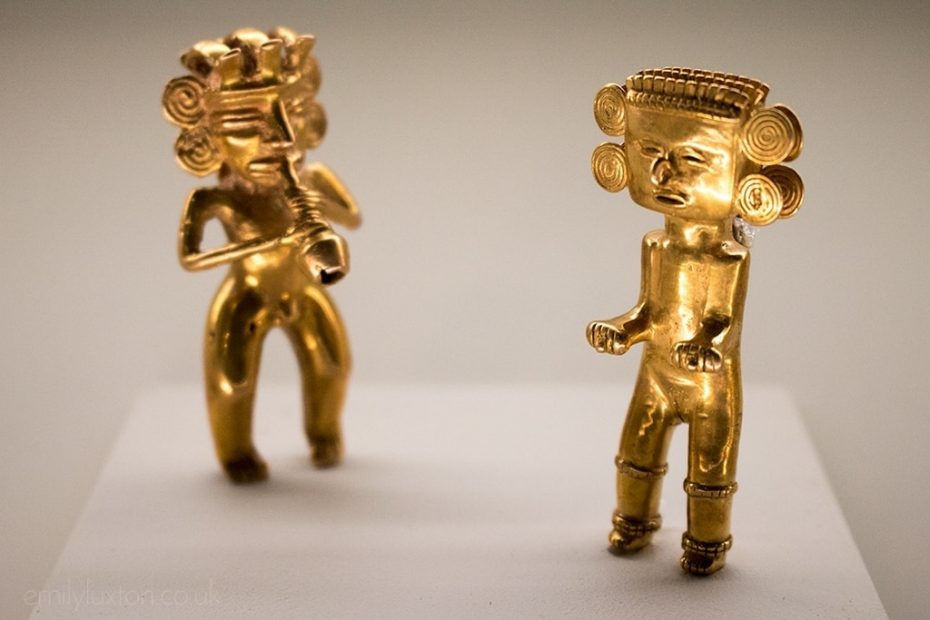 San Jose Coffee
From coffee tours in the hills around San Jose to amazing coffee shops in the centre, there are loads of ways to try Costa Rican coffee in the capital. Because the city is sat right in the middle of one of the country's most productive coffee growing areas, it's easy to visit a farm – some are just 25-30 minutes away by taxi. Make sure to try filter coffee the Costa Rican way, too. It's brewed through a traditional chorreador, which is a small wooden stand with a cotton bag that the coffee is poured though to filter out the grains.
Click here to check coffee tour prices in San Jose.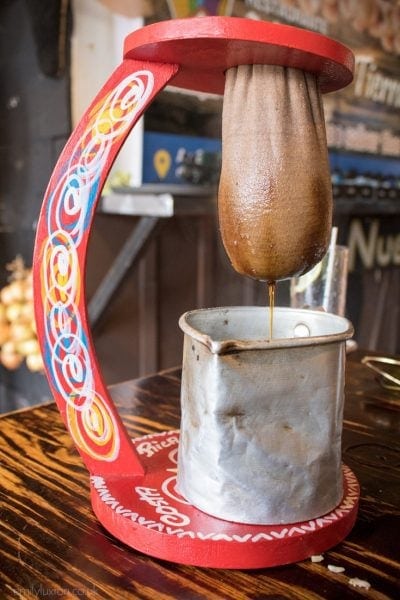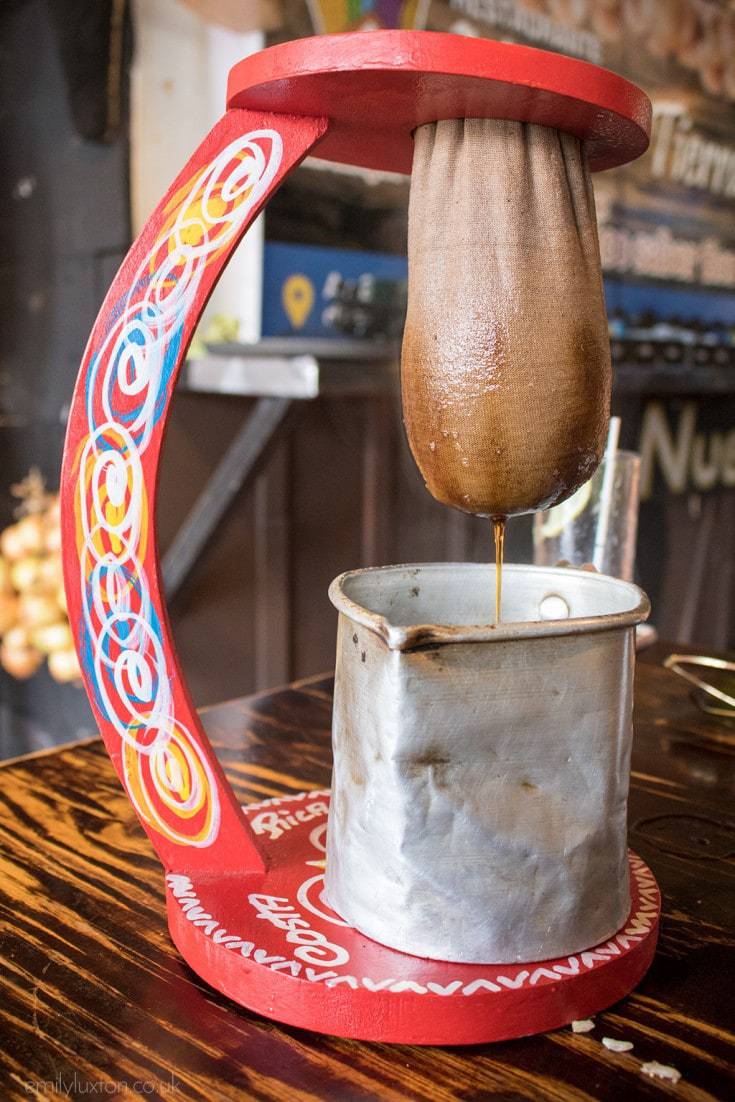 Where to Stay in San Jose
Budget
If you're looking for cheap and cheerful, I can't recommend Hostel Bekuo enough. The cheap part is right, with dorms from $7 a night. The WiFi doesn't always work, the showers aren't always hot… but the cheerful is there in abundance.
It's a really nice, chilled hostel with a decent kitchen, lots of space, and great vibes. Oh and the free breakfast is fab! What more do you need?
Splurge
If you fancy something a bit more upmarket, the Hotel Grano de Oro is perfect. A tranquil setting in an historic building with oodles of character, a stay here is absolutely dreamy.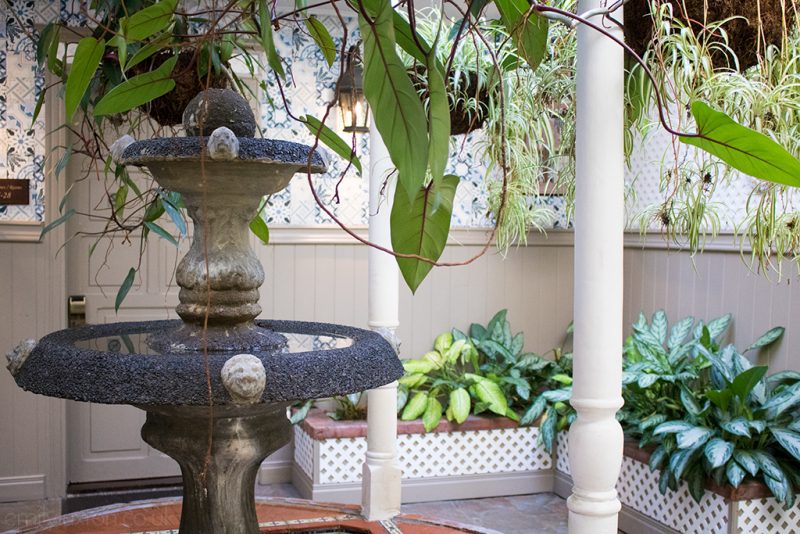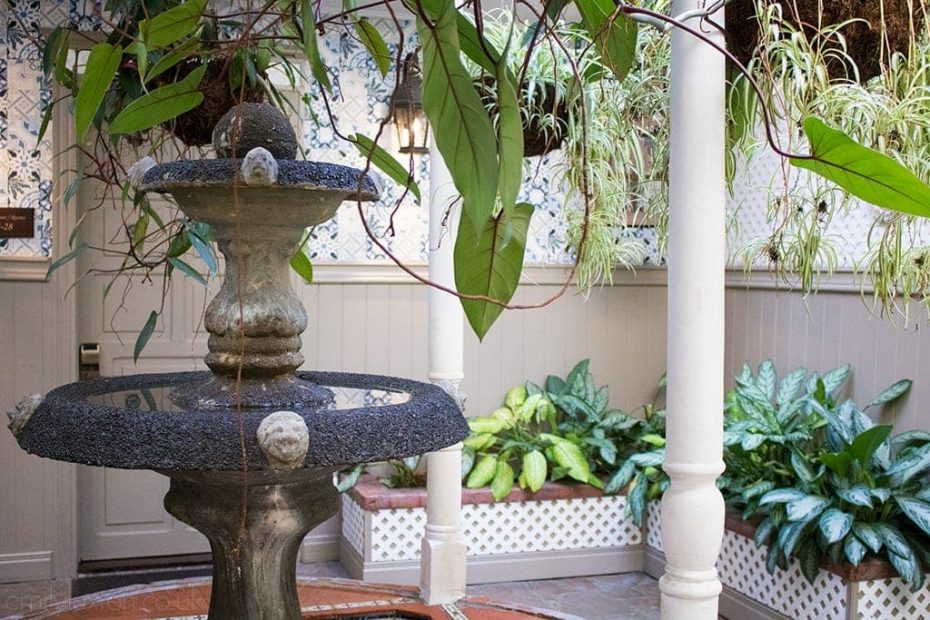 There's a gorgeous middle courtyard with a leafy garden, and a rooftop terrace with a hot-tub. The deluxe rooms are old school colonial luxury with their own private gardens and hot-tubs in the bathroom. And the food at the restaurant is incredible.
CHECK PRICES: Booking.com | Hotels.com
My time in Costa Rica was partly sponsored by Visit Costa Rica and British Airways. All words and opinions are, always, my own!
Rear More
7 Awesome Things to do in La Fortuna, Costa Rica
A Night Alone in the Jungle at La Ceiba
Pin this post!