Some posts on this site contain affiliate links. If you book or buy something through these links, I earn a small commission (at no extra cost to you). Take a look at my privacy policy for more information.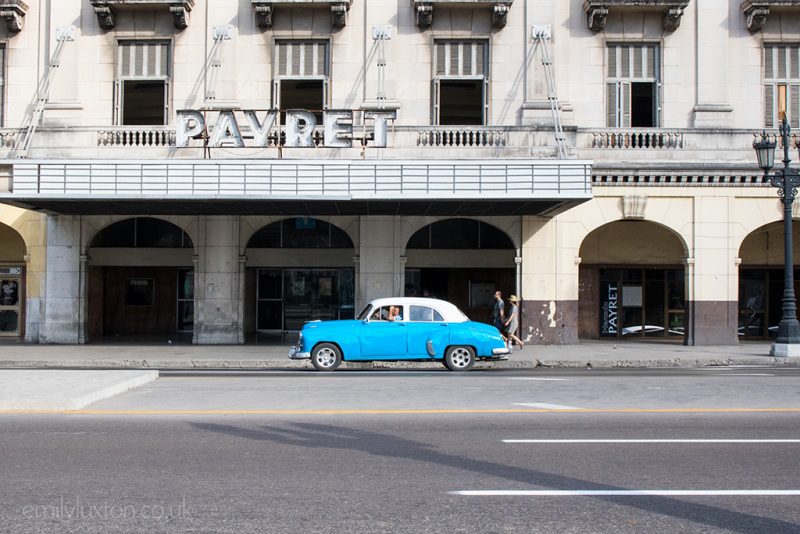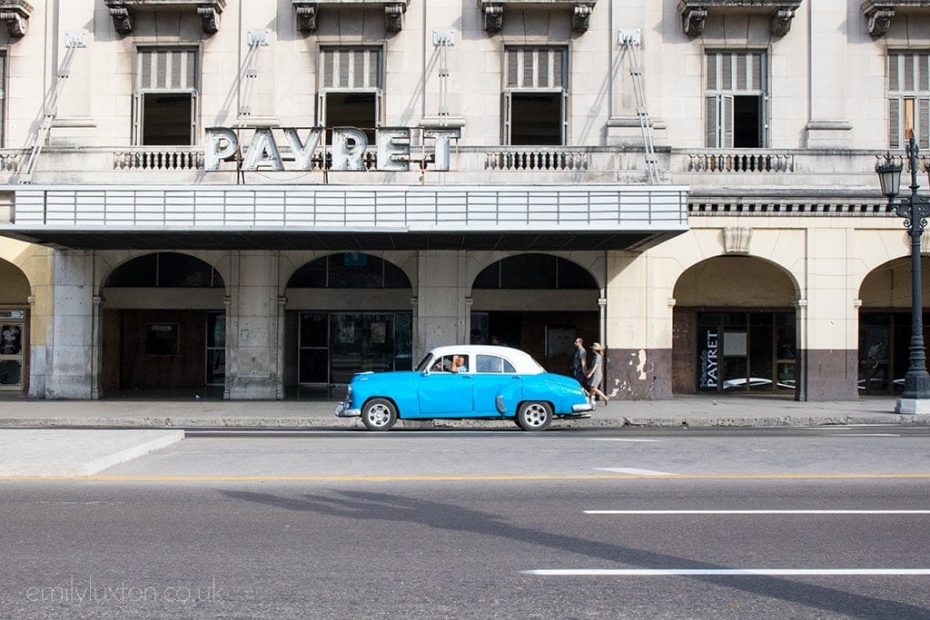 Headed to Havana? From the crumbling streets of the old town to the windswept waterfront of the Malecon, there's just so much to discover. This is my round-up of the ultimate, unmissable things to do in Havana. Get ready to drink like Hemingway, discover the Cuban Revolution, and meet locals at a Casa Particular! There's loads more to see in Havana besides this list, but in my opinion these are the seven things no visitor should miss.
I organised a lot of my trip with CubanEden, a local tour company who offers a variety of fab multi-day tours across Cuba. They also have a huge selection of accommodations in Cuba, so I was able to find and book a lovely Casa Particular (more on that later). And CubanEden helped me organise a private tour of the old town (contact them directly for a quote) which was a great way to learn more about Cuba's history and personality.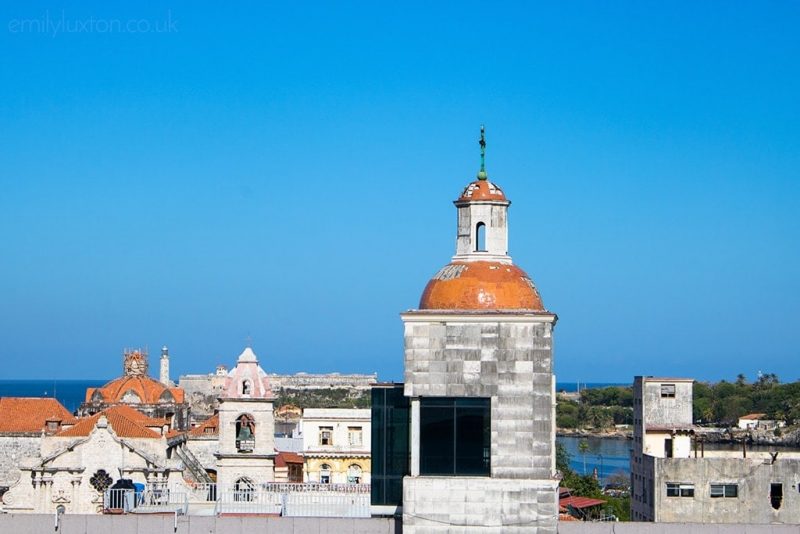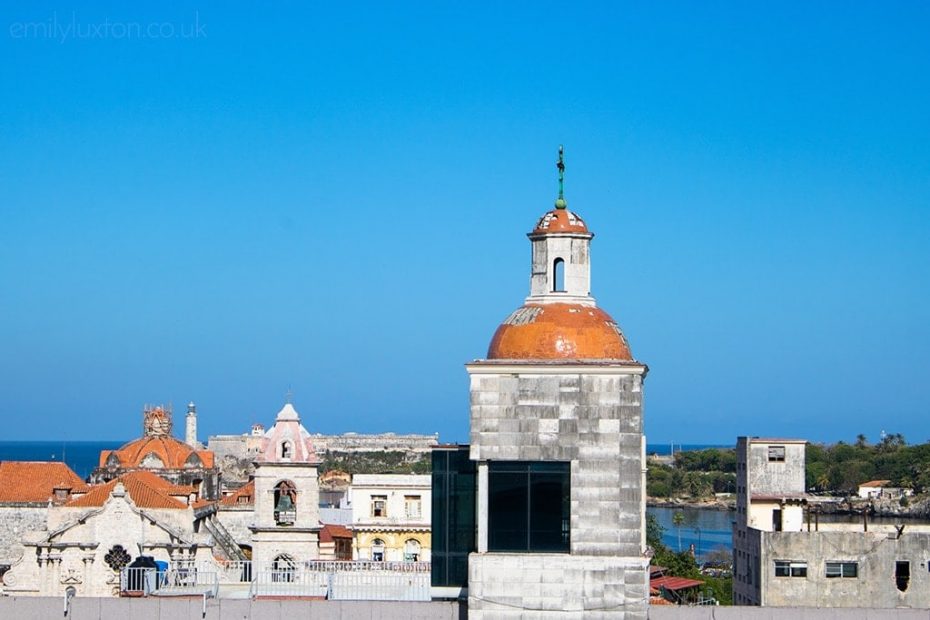 6 Things to do in Havana
Explore Havana Viejo
If you're looking for the iconic Havana you see in all the pictures – colourful buildings, crumbling architecture, and ladies chewing on cigars – you need to visit Havana Viejo. This is the city's Old Town and it's the most popular area with tourists. It's also full of some of the major attractions. But that doesn't mean you can't have a truly local experience here, too – you just have to explore.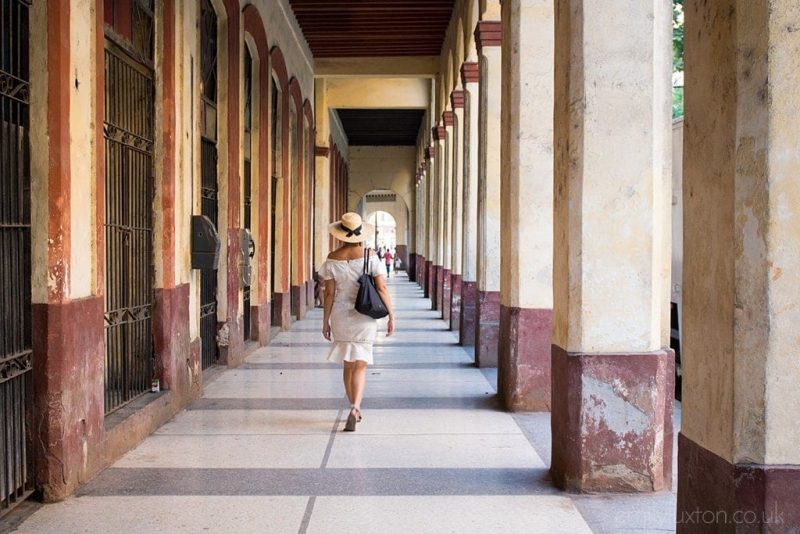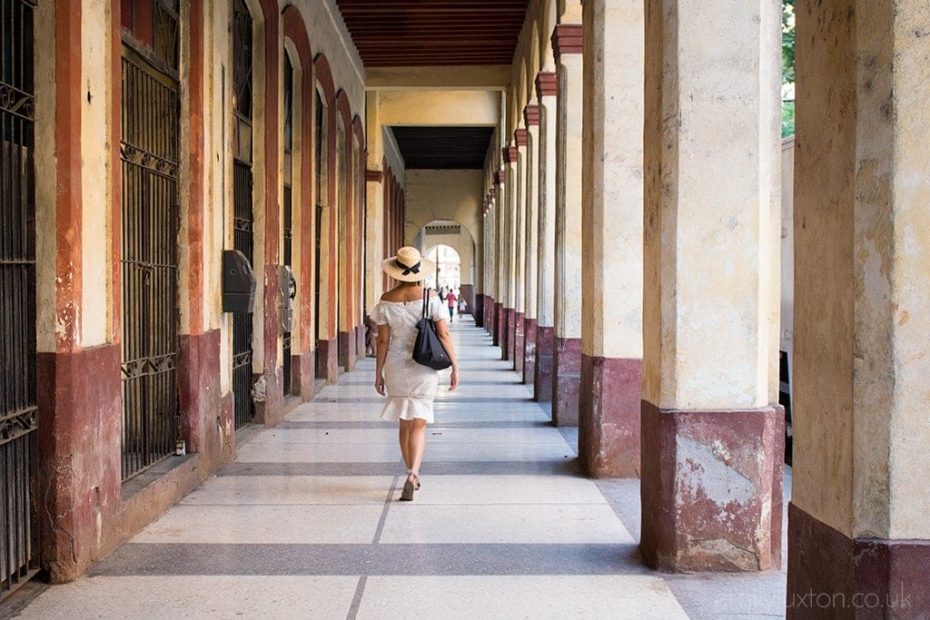 Havana Viejo is chaotic and colourful, and the busy streets are full of life and music. Don't miss the Plaza Vieja (old square), the Catedral de San Cristóbal, or the Castillo de la Real Fuerza – Old Havana's iconic fort. And if you walk through the Plaza de San Francisco keep an eye out for the statue of the Caballero de Paris. The "gentleman of Paris" was an eccentric local character who was immortalised in bronze.
The best way to explore is with a local guide. I had a great private tour with the lovely Andy – a local guide who CubanEden helped me find. Walking the streets solo is fun, but if you want to understand the city and learn a little history a guide is a great idea.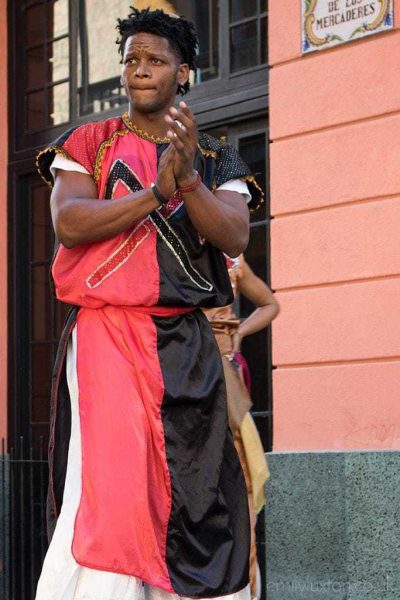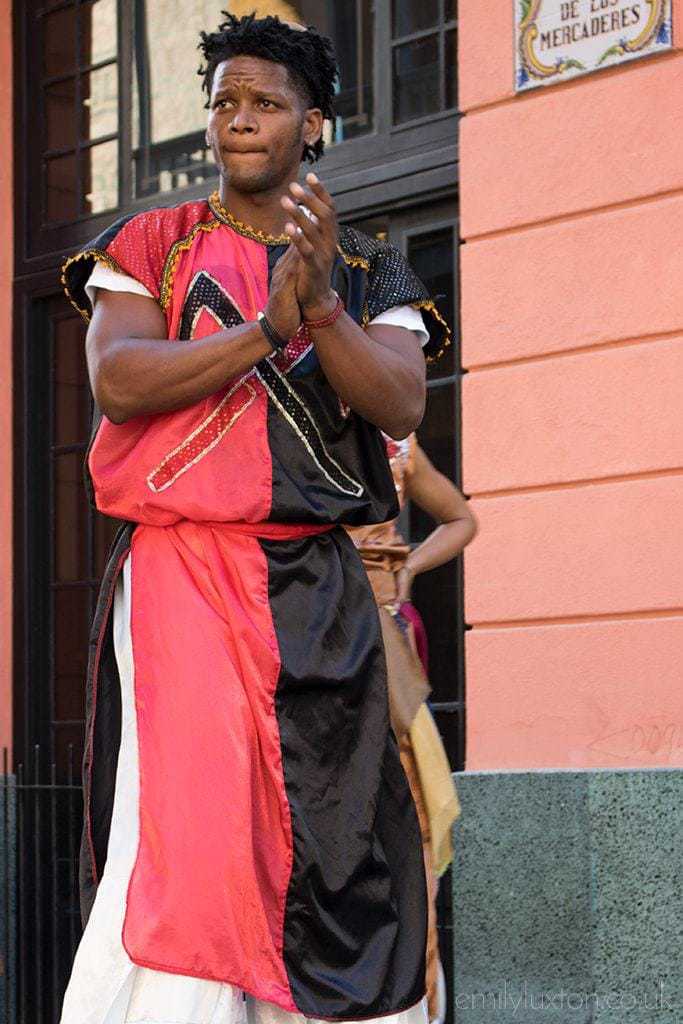 Ride in the Iconic Havana Cars
One of my absolute highlights of Havana was exploring the city in a classic American car. Cuba is famous for it's brightly coloured vintage cars and Havana is full of them – although these days most of them are snazzily done up and used for city tours.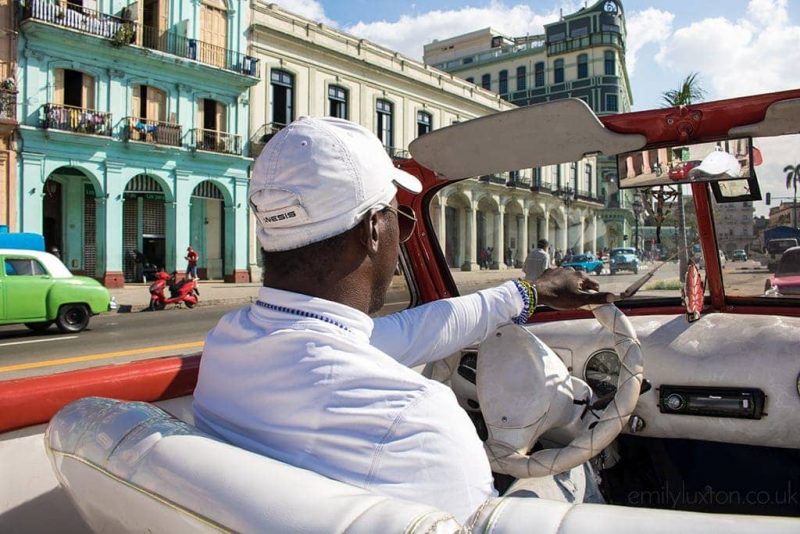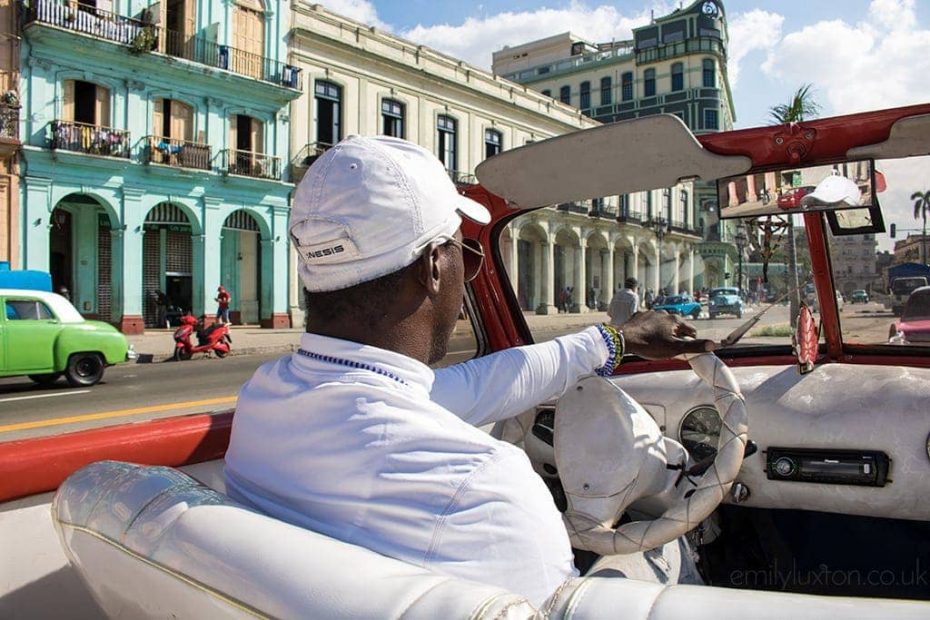 It's a great way to see the city and a very iconic Cuban experience! Along with my blogger buddy Steph (Every Steph) I took a one hour ride in a bright red convertible car; the wind whipping in our hair as we sped down the Malecon and into the colourful city streets. It's a bit of a pricey tour because it's so popular – but it's definitely worth the price!
Average cost: we paid $35 CUC for a one hour tour. Prices seem to range from $30-40 CUC for an hour.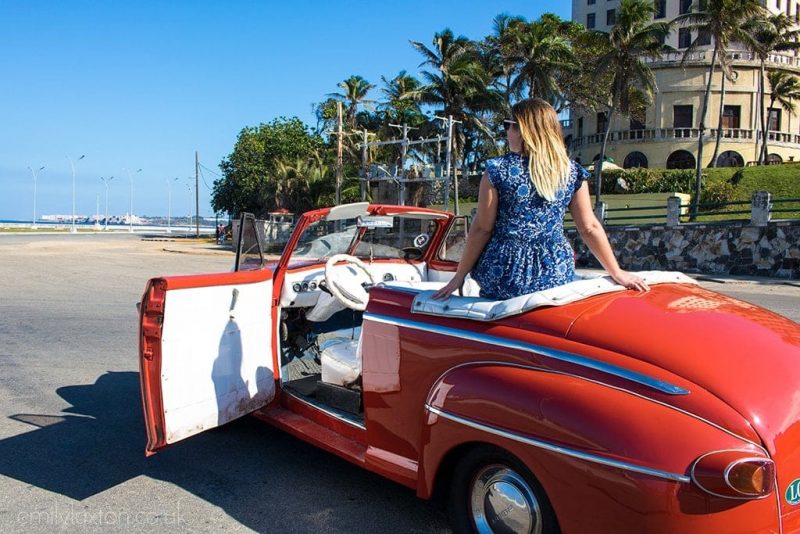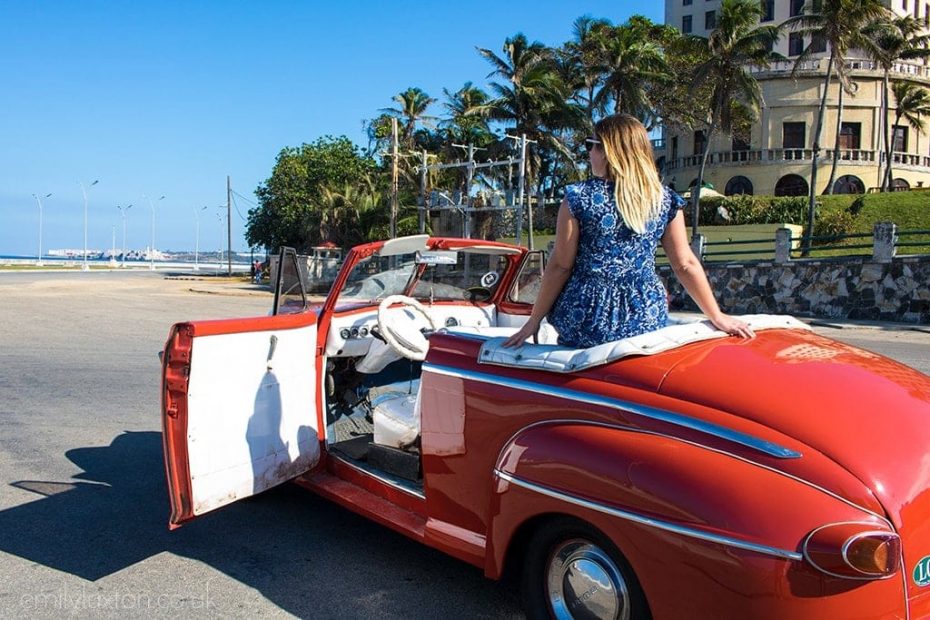 Stay at a Casa Particular
If you're looking for a truly unique Havana experience, you must stay at a Casa Particular. This is the local term for homestay-style accommodation and it's Cuba's answer to a bed and breakfast. You'll stay in a private room at a local's home, and eat breakfast (or possibly all meals) with the family. A great way to experience true Cuban food, and practice your Spanish! Each casa particular is different but it's a great way to get a more authentic, local-style experience.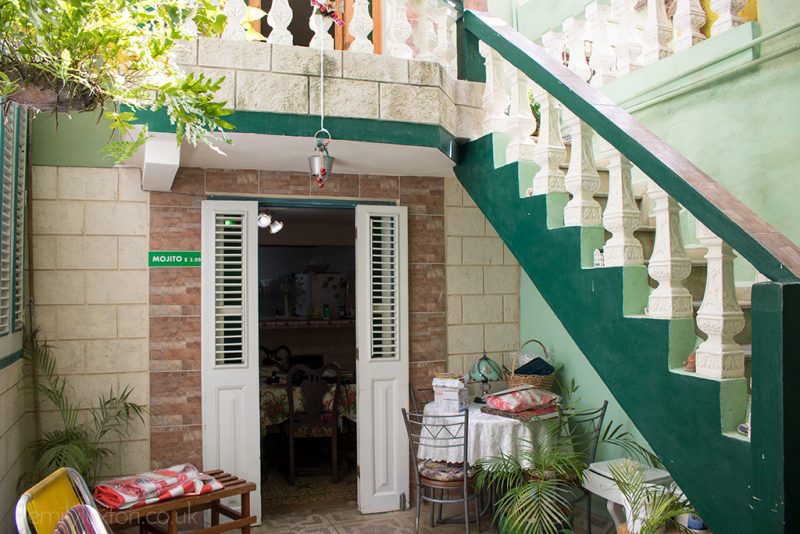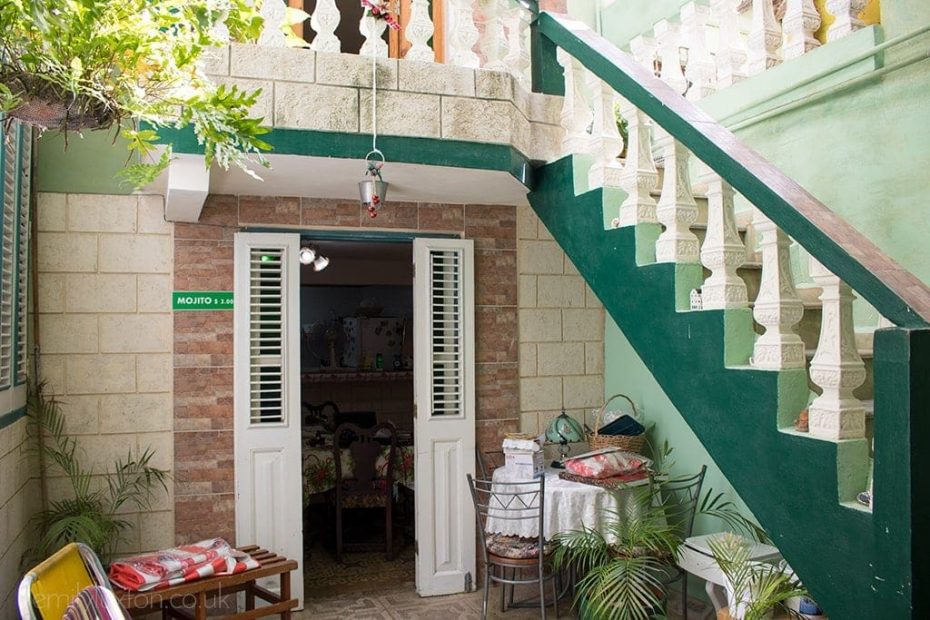 I stayed at Casa Colonial Raquel LAUVERGE, which I booked through CubanEden – a local agency that offer holiday rentals and casa particulars across Cuba. They feature some of the best quality accommodations in Cuba, so the site is a great place to hunt for places to stay. Raquel's place was right in the heart of the old town on a very local street, and it was so interesting to be part of the hustle and bustle of everyday Havana life. My room was basic but very clean and comfortable, and I loved having the chance to practice my Spanish with Raquel and her friend every morning at breakfast.
Follow the Hemingway Trail
Havana is synonymous with Hemingway. The writer bought a farm just outside the city in 1940, and lived there for around twenty years. One of his most famous novels, The Old Man and the Sea, is set in Cuba and it's definitely worth a read if you're heading there (and even if you're not).
Fans of the writer can't miss a visit to Finca Vigía – Hemingway's farm and former home – on the outskirts of Havana. Carefully restored, it's now a museum and costs $5 CUC to enter. In the city centre, you should also visit Hotel Ambos Mundos, the hotel where Hemingway always stayed. His old room is now a mini-museum and there are photos of the writer around the historic hotel.
Drink Mojitos (and Daiquiris)
When I asked my guide Andy where to find the best mojito in Havana, he just shrugged and said "everywhere" – and he might be right! After all, this is where mojitos were born. So you definitely can't miss a drink (or three) when you visit.
And speaking of Ernest Hemingway – if you want the full Hemingway experience in Havana you should definitely drink like him. Or at least, drink at Hemingway's favourite bars. La Bodeguita del Medio is a tiny, bustling bar in Havana Viejo where Hemingway supposedly drank his mojitos. Apparently, they used to give free drinks to writers – although sadly that rule no longer applies (probably fortunate for my liver!). These days, it's a bit of a tourist trap but there's always a fun atmosphere, with the party spilling onto the streets.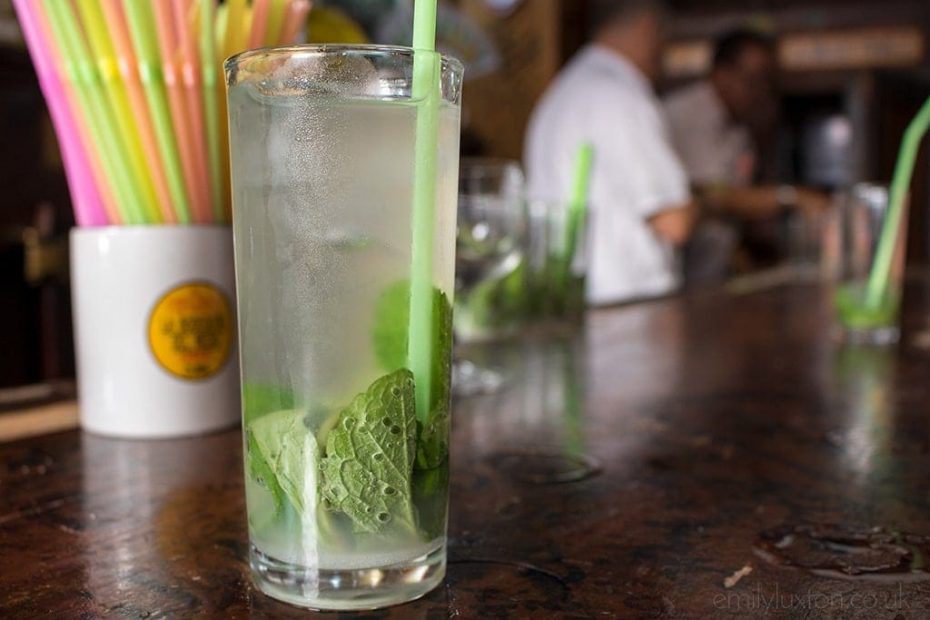 It's not all about the mojitos in Havana, though. The swanky El Floridita serves what Hemingway once called "the best daiquiri in the world". Big words, but if anyone knows booze it's surely Hemingway. A daiquiri at el Floridita will set you back $6 CUC ($6) but for the fun retro atmosphere and live music it's probably worth it.
Visit the Plaza de la Revolución
Cuba's history is a fascinating one, and it's a great idea to learn more about the Cuban Revolution while you're in Havana.
Start with the Plaza de la Revolución – an enormous square big enough for a one-million-strong crowd. Overlooking the plaza are two huge steel memorials to Che Guevara and Camilo Cienfuegos, two of the heroes of the revolution. Opposite these is a 358ft tower: a memorial to José Martí, the "father of the revolution". You can pay $3 CUC to take the lift to the top of the tower and enjoy one of the best views of Havana.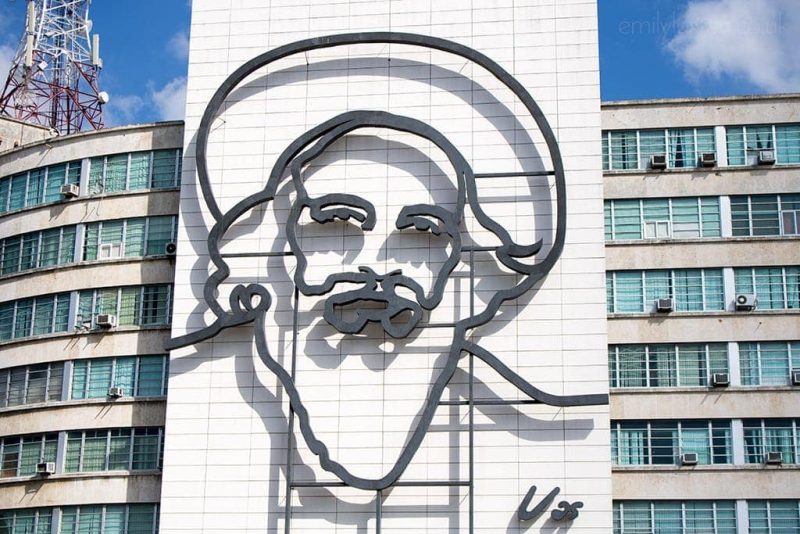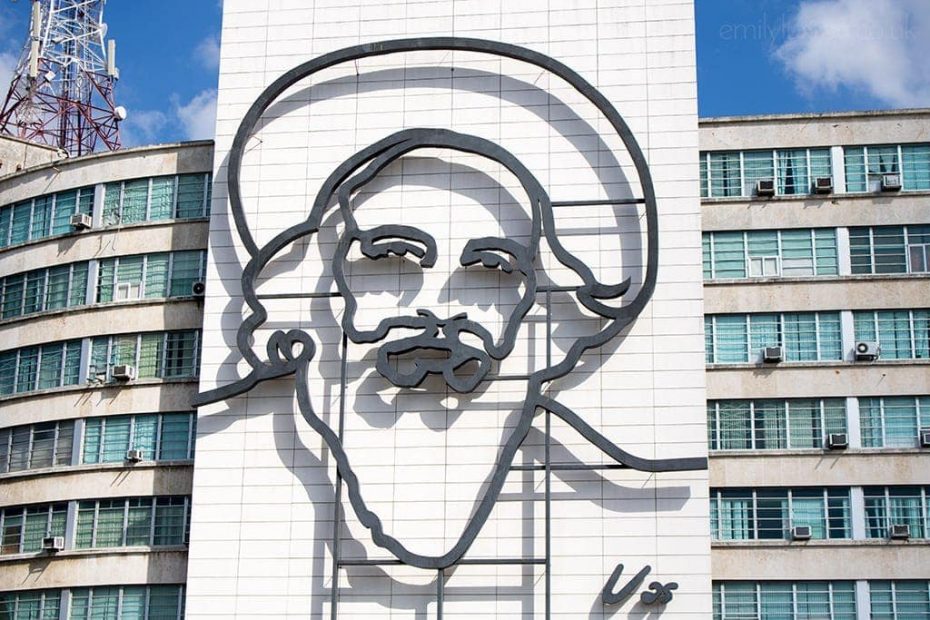 There are other attractions in Havana related to the Cuban revolution – like the Museum of the Revolution (Museo de la Revolucion) which costs $8 CUC. And the Habana Libre Hotel, formerly the Havana Hilton, where Fidel Castro set up his HQ after he marched into Havana on January 8th 1959. Further afield, in Santiago de Cuba you can visit the site of the first attack of the Cuban Revolution – as well as lots more incredible historic sites.
Sunset at the Malecon
The Malecon is the main waterfront in Havana and it's a beautiful five mile stretch of coastline running from Old Havana to the Vedado neighbourhood. It's also one of the best places in Havana to watch the sunset.
The walkway is one of the most peaceful places in the city. Locals flock here to fish, relax, or simply sit and watch the ocean. After dark, things liven up, especially on the weekends. Lively bars spill music and people into the night, and there's a great atmosphere. But whatever time of day you visit, the Malecon is definitely one of the best things to do in Havana – don't miss it.
My time in Havana was partly supported by Cuban Eden. As always, all words and opinions are my own.
Pin this post!