Some posts on this site contain affiliate links. If you book or buy something through these links, I earn a small commission (at no extra cost to you). Take a look at my privacy policy for more information.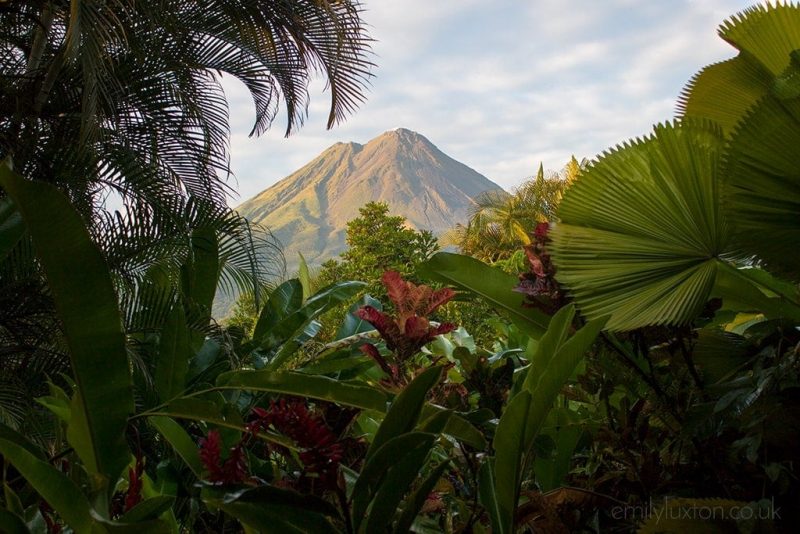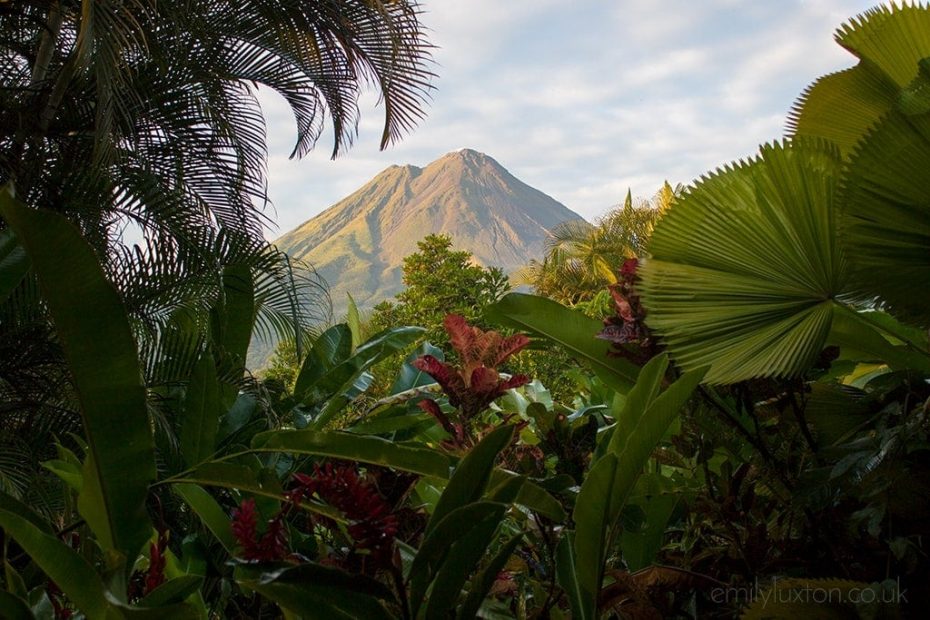 There are so many incredible things to do in La Fortuna, one of Costa Rica's most popular towns. So to help you figure it out, here's my guide to the very best of them.
La Fortuna is a small town at the gateway to the Arenal Volcano National Park. Surrounded by rich rainforest, the town is overlooked by the brooding hulk of Arenal. This active volcano is still laced by lava flows, and is often topped with a drifting funnel of smoke. It's a pretty dramatic sight!
The fertile ashy landscape is rich in flora and fauna, so La Fortuna is one of the best places to spot the wildlife Costa Rica is so famous for. And the same volcano that creates such a striking landscape also feeds a series of hot springs – adding yet ANOTHER reason to head to the town. There is so much to do in La Fortuna, so I've rounded up a few of my favourite discoveries…
READ MORE: One Week in Costa Rica
7 Fun Things to do in La Fortuna
This post contains some affiliate links. I'll make a small commission if you book something I've recommended, without affecting the price you pay at all. My trip was supported by the Costa Rican tourist board, but this post was not commissioned by them. All words and opinions are my own.
Zip Lining Arenal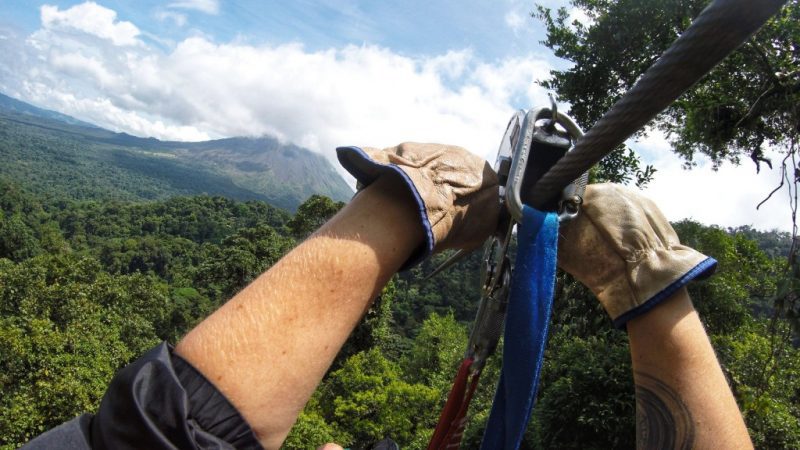 Imagine flying above the rainforest. The thick green canopy below you, humming with life, and ahead of you, the fearsome shape of an active volcano – belching smoke into the sky!
At Sky Adventures in Arenal, you have the chance to zip line through the rainforest. I've been lucky enough to do zip lining in many places around the world, but this remains one of the most exciting and memorable experiences. The rush was incredible, but what really completed the package was the presence of that distant volcano.
RECOMMENDED TOUR: Arenal Volcano, Hot Springs, & Zip Lining
La Fortuna Hot Springs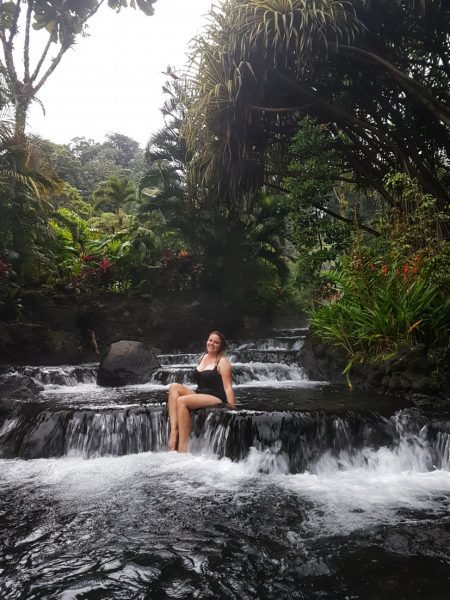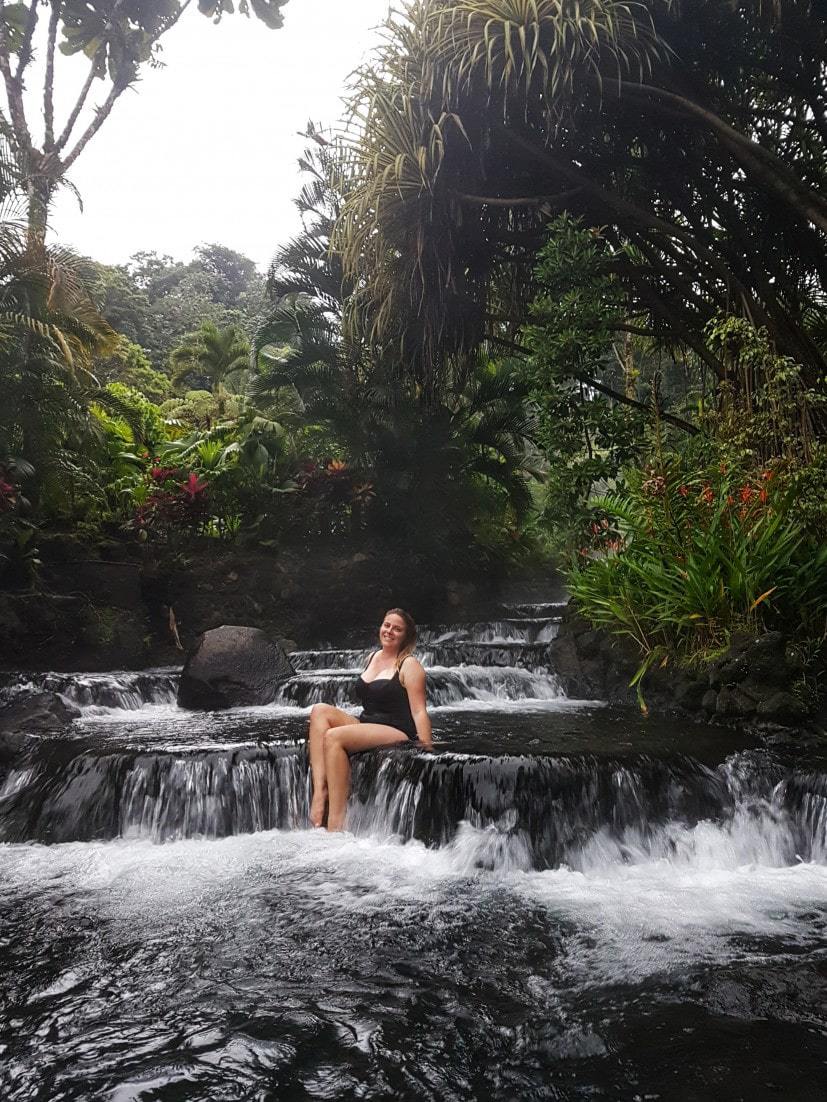 Heated by the volcanic activity from Arenal, the Tabacon river is a hot-spot for relaxation. That pun was VERY much intended, and I'm not sorry about it!
These are one of the most popular things to do in La Fortuna, and a must-visit, in my opinion. Especially after a long day of hiking or adventuring in the national park. The river's naturally hot water is known for its healing and restorative properties.
There are several resorts where you can enjoy the La Fortuna hot springs, or I'm told there are a few local spots where you can bathe free of charge. I headed to Tabacon Hot Springs, which is one of the more luxurious places in La Fortuna. It's a hotel and resort, but you can buy a day pass if you're not staying there – and it's well worth doing so. The setting is stunning: a series of rocky pools fed by winding rivers and mini waterfalls, all running through gardens filled with colourful tropical plants and lush greenery.
Lake Arenal and Pedalboarding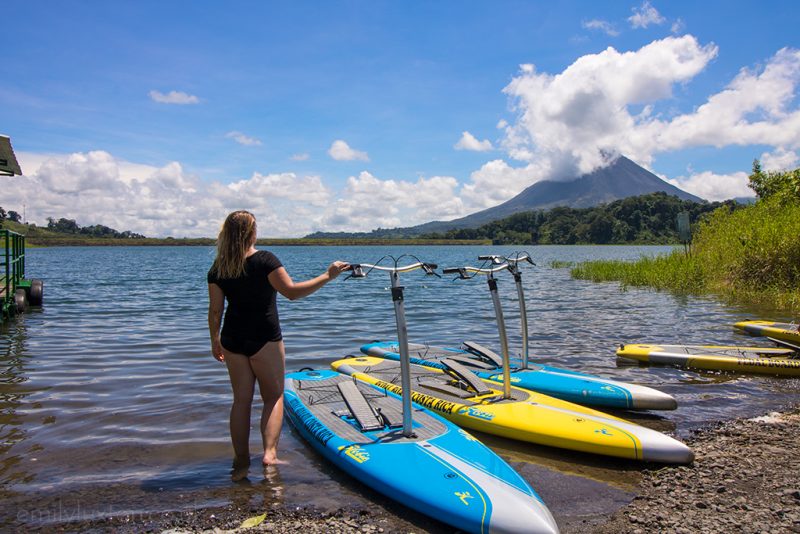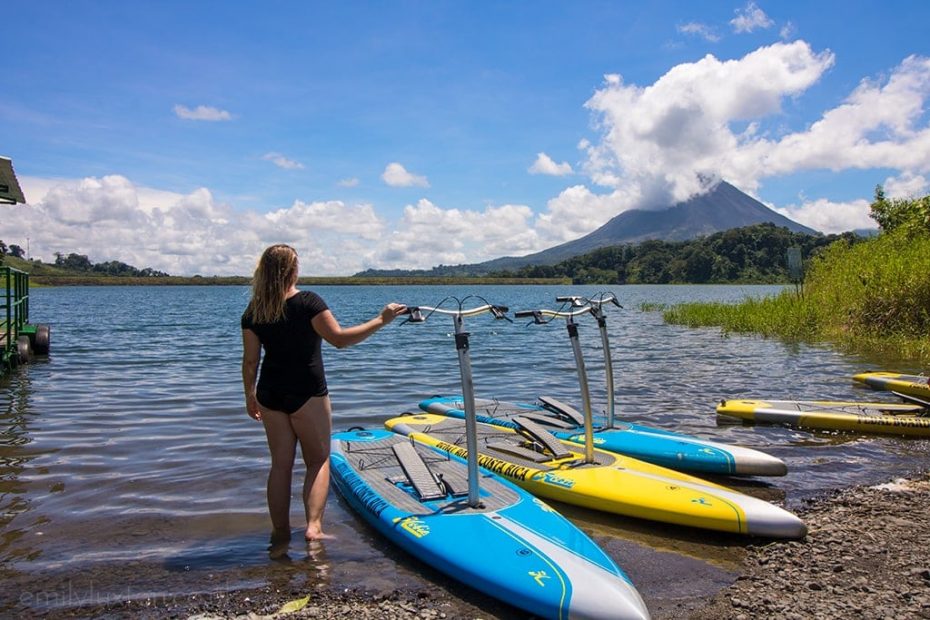 One of the best things I did in La Fortuna was pedalboarding on Lake Arenal. The enormous lake is another must-visit. This is where you'll get one of the best views of the volcano, as the vivid blue water frames the conical shape
You can simply laze on the beach and make the most of the enticing waters – the perfect way to cool off from La Fortuna's heat. Or, you can try your hand at watersports! I rented a pedalboard, which is sort of similar to a standup paddleboard, but has handlebars and pedals. You stand up on the board and pedal by stepping up and down (like a mini cross-trainer), so it goes MUCH faster than a paddleboard.
You can also rent kayaks or SUPs, so there are loads of ways to get out on the water and explore. A tour is a good idea as the lake is massive and you can spot wildlife, or stop on some of the islands.
RECOMMENDED TOUR: Pedal Board Lake Arenal (from £47.83pp)
La Fortuna Waterfall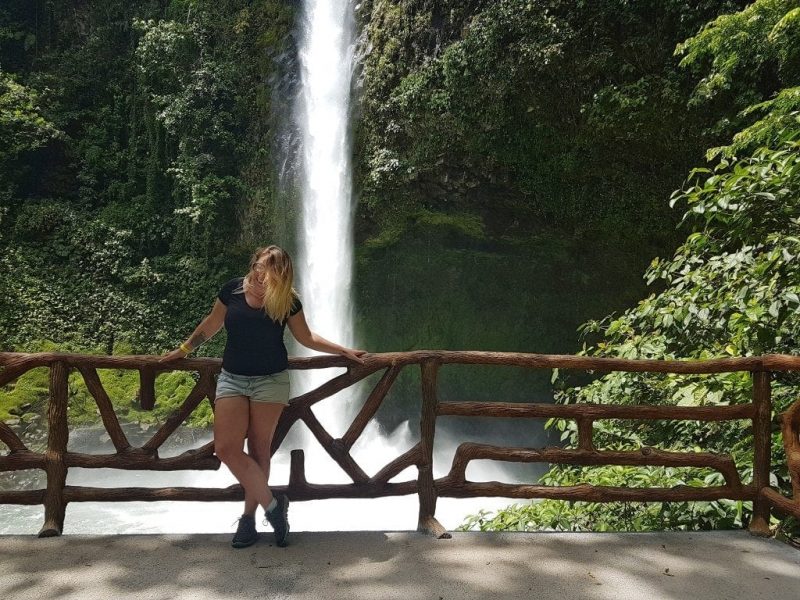 Just outside the town lies the Catarata Fortuna, or La Fortuna Waterfall. At about 75m high, this is one of the most impressive waterfalls I've ever seen up close and it's a really stunning sight.
The fall plunges from the base of a dormant volcano into a vibrant turquoise pool. You can swim – but don't get too close as the current near the fall is very strong. Instead, stick to the calm waters of the river.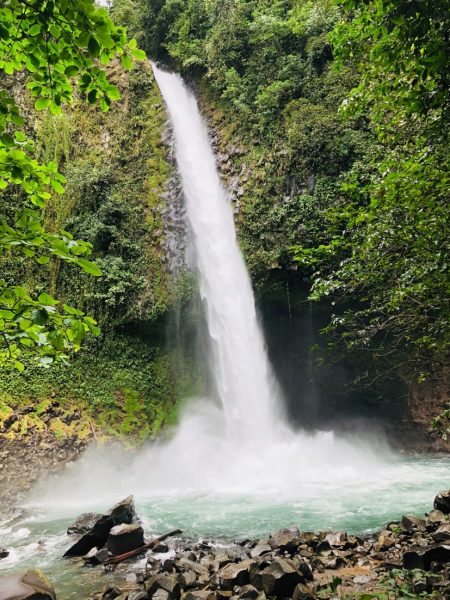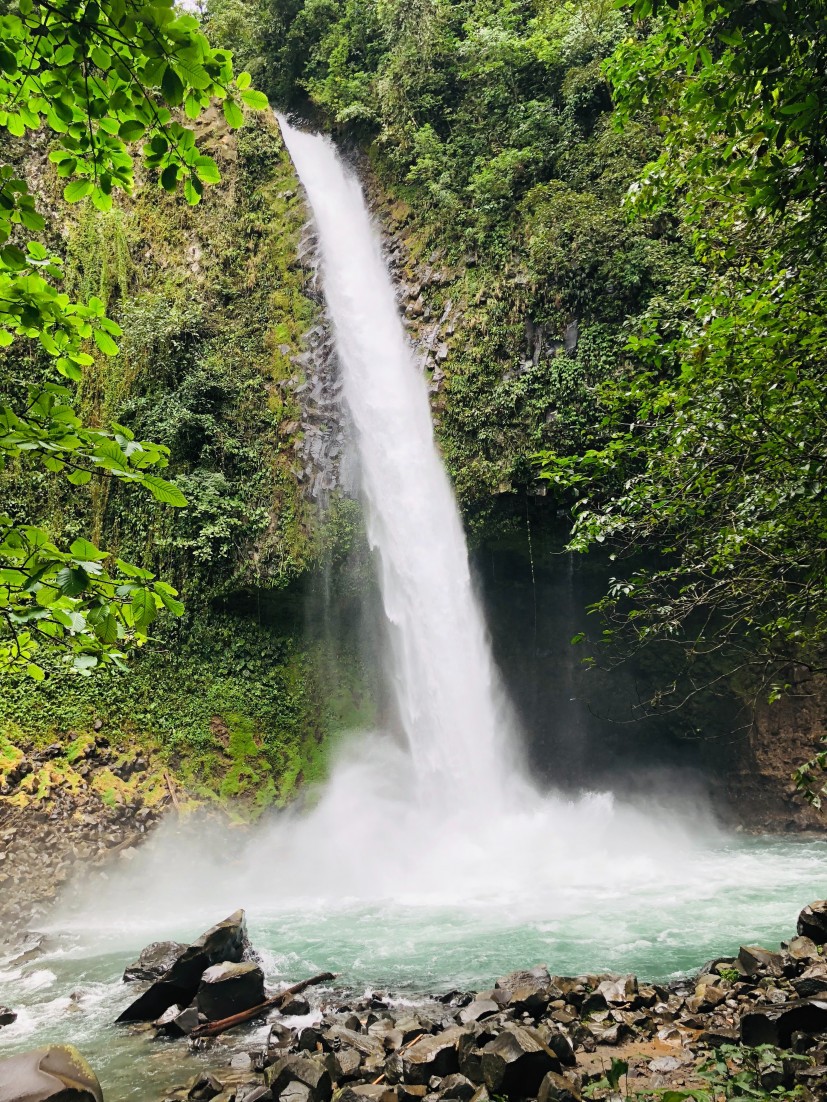 To reach the pool, you have to follow a winding trail – with many steps – down from the visitor centre. Along the way, you'll pass through dense jungle. You'll also get several different views of the falls from different angles. But the most impressive sight is when you reach the bottom and get up close enough to feel the spray of the falls on your face!
Wildlife Spotting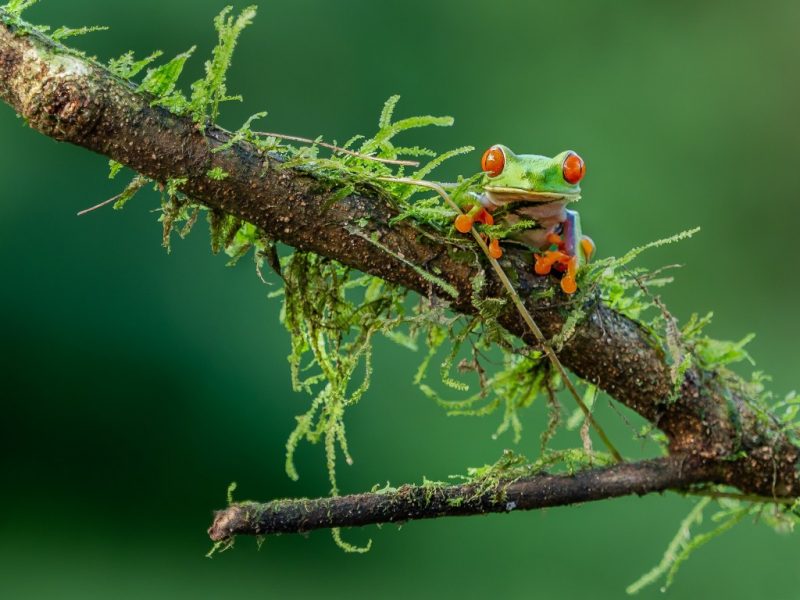 La Fortuna is in prime position for some wildlife encounters. Even just around my hotel, I saw all kinds of critters – from tropical birds to colourful bugs. Around Arenal National Park and La Fortuna, you can see two of Costa Rica's most iconic animals: sloths and toucans!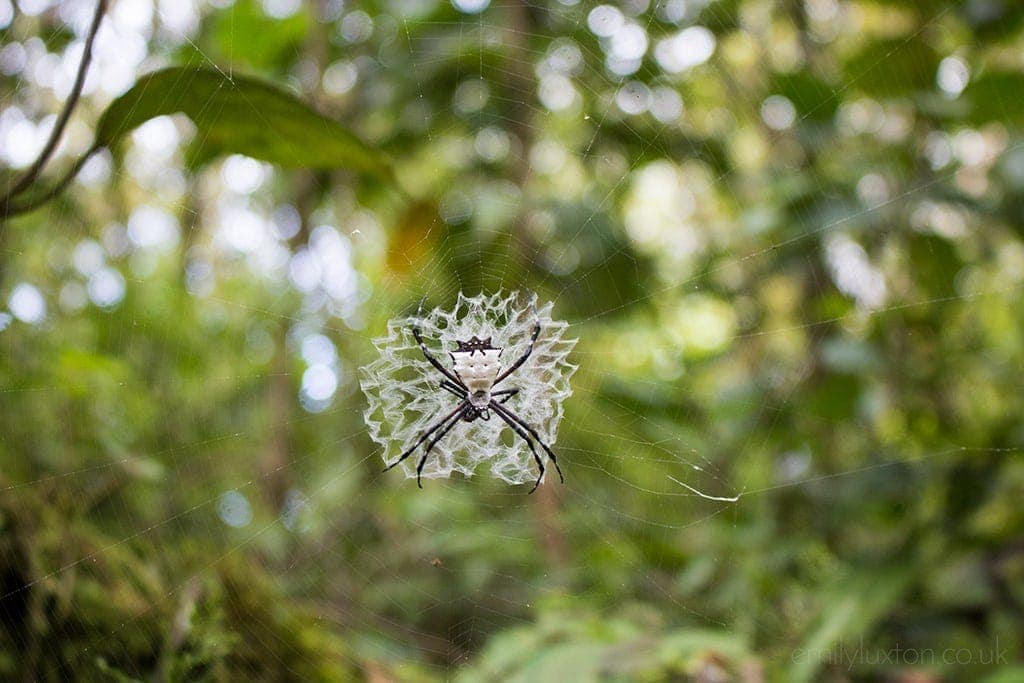 A tour is the best way to find the wildlife of La Fortuna. Take a nighttime hike or river cruise to see nocturnal animals like frogs, sloths, howler monkeys, and bats. Or hike into the verdant rainforests of Arenal to see the flora as well as fauna. You'll have a good chance of seeing colourful tropical birds, lizards, and maybe some creepy crawlies!
RECOMMENDED TOURS: 4 Hour Arenal Rainforest Trek (from £81.16pp) or Guided Twilight Wildlife Safari (from £56.57)
Arenal Volcano Hike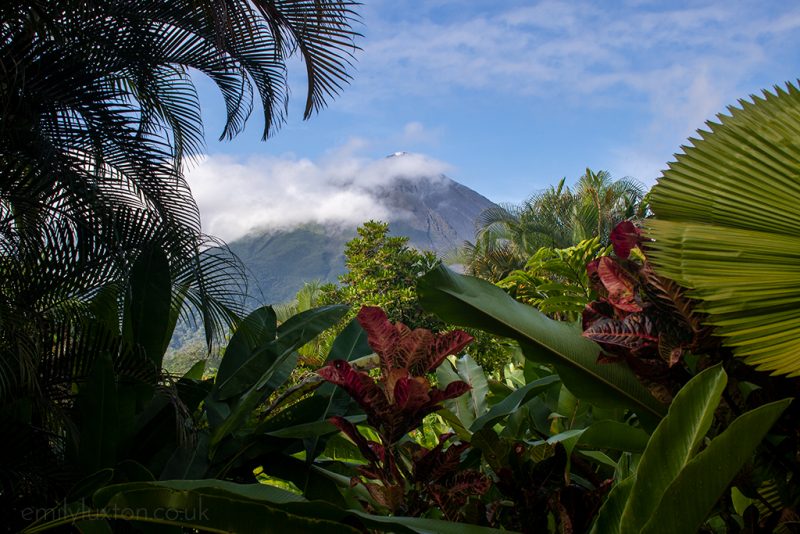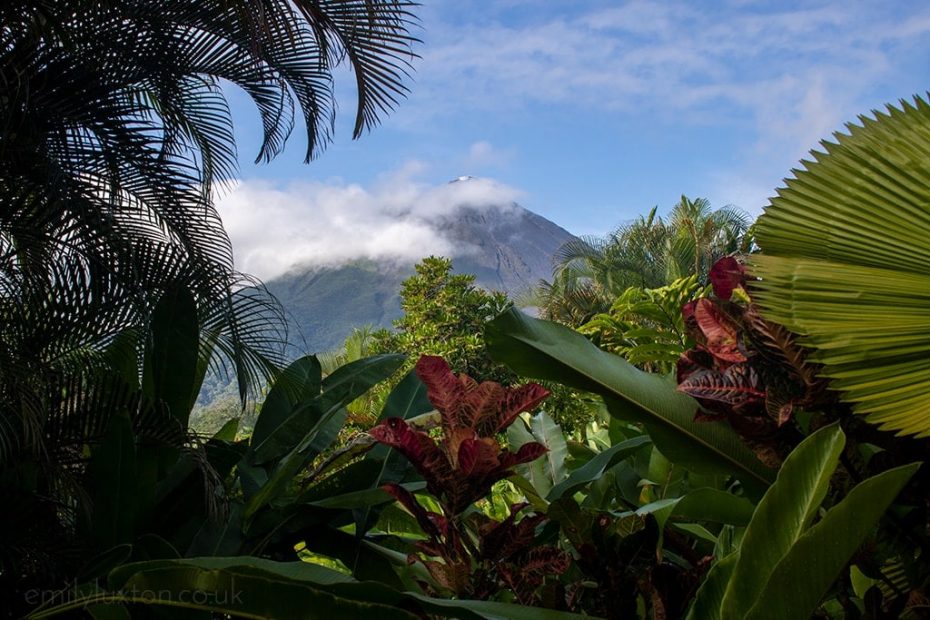 Although it's prohibited for visitors to climb Arenal Volcano, you can still trek around the base. There are several trails which will take you along old lava fields and through the rainforest. I particularly enjoyed scrambling over rocks of solidified lava to pose with a sign warning of the dangerous volcanic activity in the area!
As well as getting as close as possible to the active volcano, a trek on the base of Arenal is another great chance to spot wildlife. Lizards call the lava fields home, and many of the treks will lead you through lush rainforest.
RECOMMENDED TOUR: Half Day Arenal Volcano Hike (from £47.55pp)
White Water Rafting and River Safaris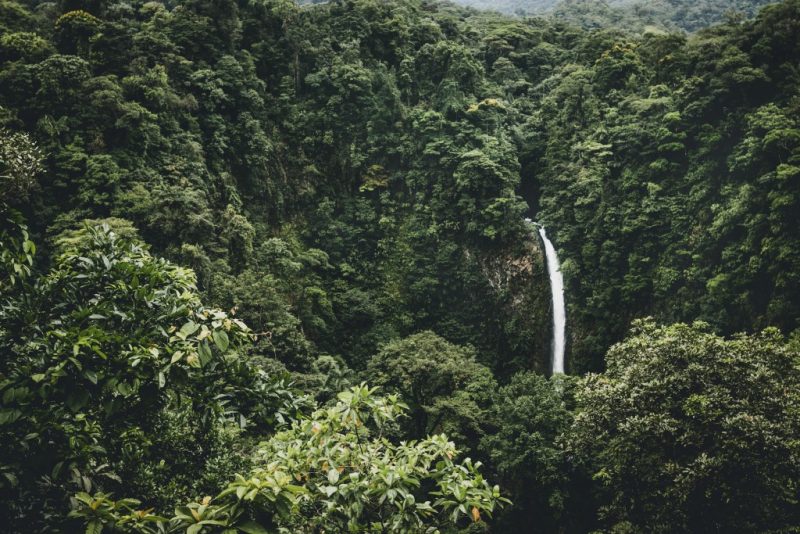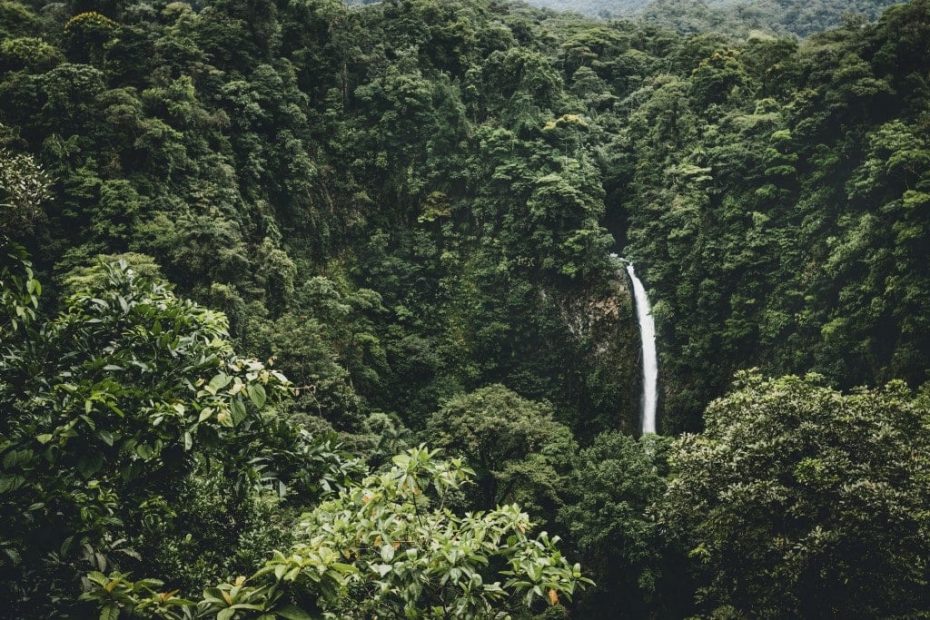 This is the one thing on this list that I wasn't able to do myself, but a few fellow travellers highly recommended it to me. Around La Fortuna there are several opportunities to try white water rafting. For the thrill-seekers, there are the high adrenaline Class III-IV rapids on Sarapiqui River and Toro River. If you're a beginner, the Balsa River has Class II-III rapids, a category with lots of calm stretches as well as a few exciting bits which are suitable for all ages.
And if you don't fancy the rapids at all, there's the slow-moving Peñas Blancas river. A Peñas Blancas river safari in an inflatable raft is a great way to spot the local wildlife – including caiman, crocodiles, turtles, sloths and monkeys.
RECOMMENDED TOUR: La Fortuna Full-Day Sarapiquí River Class IV Rafting (from £81.16pp)
Where to Stay in La Fortuna
Luxury
I stayed at Arenal Nayara Hotel, a gorgeous luxury resort spanning two sides of a river just outside of town. My villa had a private balcony – with my very own hot tub overlooking the volcano! Plus, the resort had an infinity pool facing the rainforest and Arenal. If you're looking for a super-luxurious, once-in-a-lifetime kind of experience, this is the place to stay.
CHECK PRICES: Booking.com | Hotels.com
Budget
There are a great range of cheap eco-lodges and hostels around La Fortuna. Although I can't recommend any from personal experience, I stayed at one of the other Selina hostels and know they're a good brand – so if you're after a party hostel then Selina La Fortuna might be fun. I've also heard good things about Arenal Backpackers Resort, a 5 star hostel with a gorgeous-looking pool.
COMPARE PRICES: Click here to search for hostels and check the latest prices.
Have I missed any of the other awesome things to do in La Fortuna? Scroll down and leave me a comment if you have a top tip!