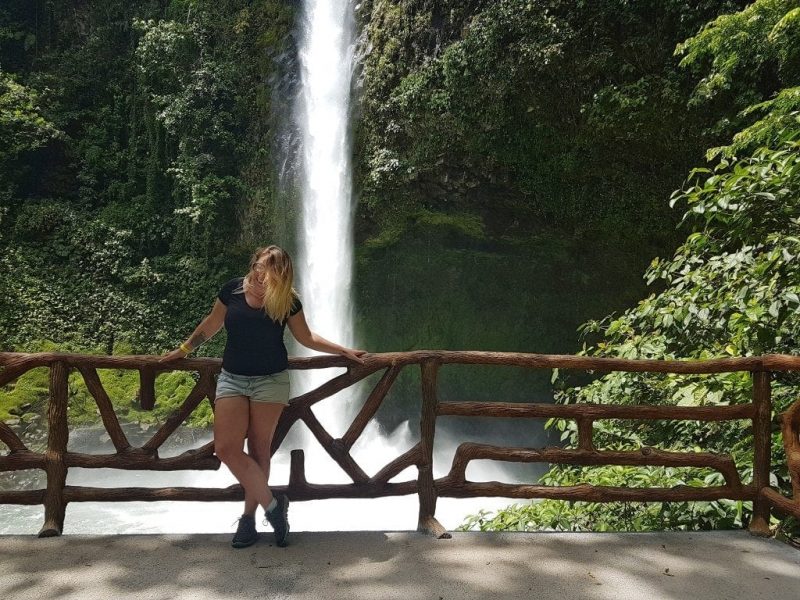 BUENOS DIAS, CHICOS!
Obviously, you follow me on all the social media, so you already know all about where I am and what I've been up to! But just in case you don't (because you've been in a coma or something), here's a little catch up for you.
September has been a MEGA month for travel. At the end of August I announced that I was giving up staying put and hitting the road again – and mid way though September that's exactly what I did. I'm writing this from Puerto Viejo on Costa Rica's Caribbean coast. I'm in a funky hostel on the beach, I'm covered in sun burn and bug bites and sweat – and I'm absolutely loving life!
#NaplesToday
First, though, came one last little European adventure. Before flying to Costa Rica I spent a weekend in Naples soaking up some late summer sunshine, eating pizza, and exploring the art and culture of the city. It's brimming with history and there's so much to discover. It was a really fun weekend of eating WAY too much, walking a ton, and giggling at the Ancient Roman explicit art in the National Archaeological Museum's Cabino Secreto (like a total grown up). Those Romans were kinky!
It was only my second trip ever to Italy, and once again it left me dying to go back! I feel like I only discovered a handful of the best things to do in Naples. Great food, great company, and some amazing views of Mount Vesuvius. Naples, you are awesome.
Costa Rica
Exactly one week later, I flew to Costa Rica with British Airways ready for the #BACostaRica17 trip. Not just any old flight either. I got to fly business class for the very first time ever in BA Club World. SO GOOD!! If you watched my Instagram stories that day you'll have seen a lot of excitement.
The first week in Costa Rica was an immense whirlwind and we had so much fun. We were travelling with Costa Rican Trails and had a great guide and driver – who totally encouraged me learning Spanish by teaching me a bunch of useful (read: inappropriate) words.
There are way too many highlights to even list them all, but as briefly as possible here are a few for you…
Taking a craft beer tour in San Jose with Carpe Chepe
Waking up to this view from my balcony at Nayara Springs in Arenal…
Watching turtles digging nests and laying eggs at night in Tortuguero – and seeing a few brand new baby hatchlings!
Spotting hummingbirds in the cloud forest hotel Villa Blanca
Pedal boarding (like SUP but with peddles) on Lake Arenal
Zip lining above the jungle in front of an active volcano
All By Myself!
After the trip ended, I hopped on a bus and made my way to the very bottom corner of the country. Because all good journeys north start by going south, right? I spent two nights in Cahuita and another four in Puerto Viejo, two small and chilled out towns on the Caribbean coast. Think gorgeous beaches, tons of wildlife, and lots of reggae bars. One morning a sloth was just hanging out in my hotel garden in Cahuita!
This week, I've learnt so much about myself. Like the fact that I cannot spot an animal that's two feet away from me unless someone else points it out to me! Luckily in the national park I came up with the genius plan of following other groups (at a non-stalkery sort of distance) and stopping to look at whatever they stopped to look at. So I wound up seeing a lot!
One of the other massive highlights was the Jaguar Rescue Centre in Puerto Viejo. No jaguars there, but lots of rescued animals – including so many orphaned baby sloths. It's a really nice centre doing some great rehabilitation work – and I have some really great photos to share soon. Stay tuned!
What's Next?
This week I'm officially going to start my journey north. Things are still a bit vague, but since I only have about three weeks until I want to reach Mexico City to meet my friend I'm going to have to get a shuffle on – or fly!
Make sure you follow on Instagram and Facebook because I'm off to Nicaragua next and it's going to be awesome!