Some posts on this site contain affiliate links. If you book or buy something through these links, I earn a small commission (at no extra cost to you). Take a look at my privacy policy for more information.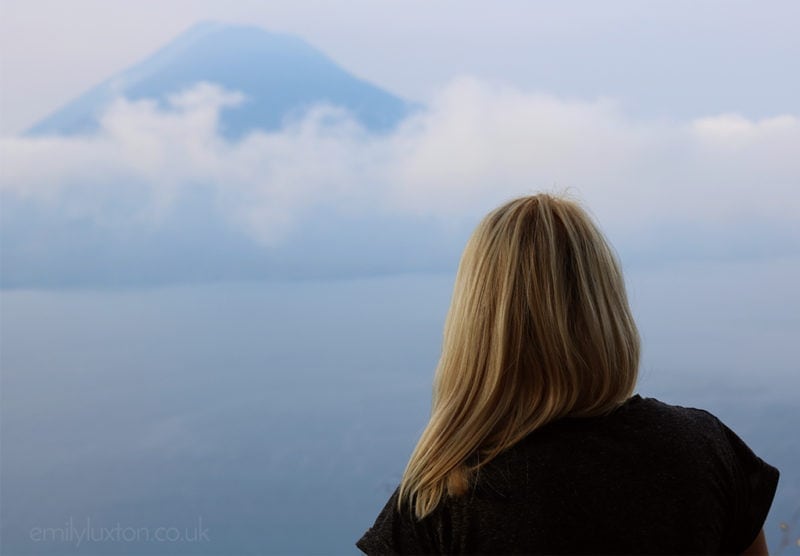 Last week, I updated my About Me page a little bit, and it reminded me that there's still an awful lot you don't know about me. I'm trying to share more of myself on the blog at the moment, and let you in on the real me. The me that doesn't always show up in blog posts, because I tend to focus more on the destinations I visit than on myself, and because I'm hopelessly shy and tend to assume that no one wants to know. But, just in case you DO want to, here's everything you could possibly ever want to know about me. As well as a load of stuff you probably didn't…
I come from an enormous family. I have three sisters and two brothers – and I am very much a middle child in just about every sense. I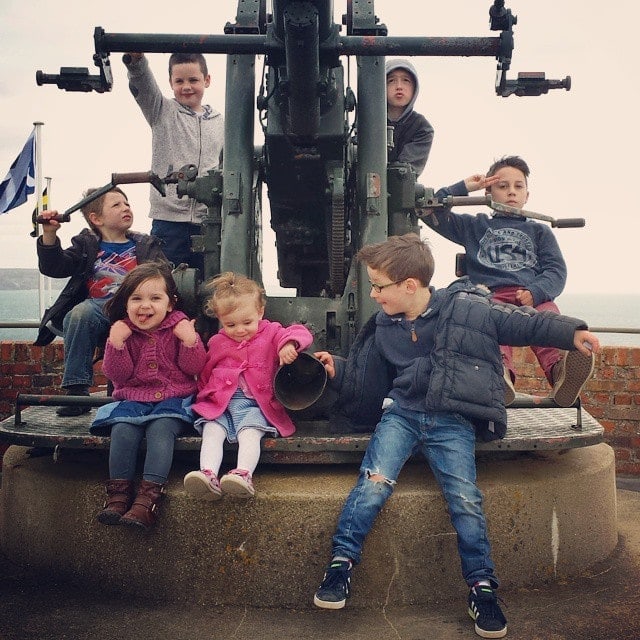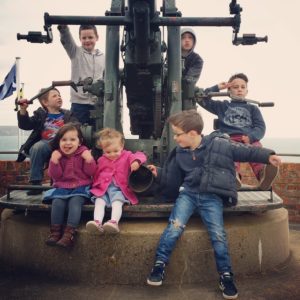 also have two brothers in law (and one brother in law to be), and at the last count I'm up to NINE nieces and nephews. I love all those kids to pieces and would love to tell you all the weird and wonderful quirks that make them awesome – but let's face it, no one is interested in children they aren't related to.
My mum died when I was 18. I wrote a post about it recently – which was the first time I've mentioned it on this blog, despite the fact that it's a hugely defining part of my life. It's been ten years since she left my life, and I miss her every day.
I'm from Weymouth – which is in England. It's on the South coast and it's pretty small, so you're forgiven for never having heard of it. I moan about Weymouth all the time, but I love it really.
I am a massive geek. And I love it.
I have a lisp. It used to really bother me, but what can I do about it? So I'm trying to learn to love it – although speaking on video keeps reminding me how awful it is.
My favourite movies of all time, in order, are Back to the Future, Star Wars (specifically A New Hope), Raiders of the Lost Ark, Road to El Dorado, and Jurassic Park.
I know way too much about Harry Potter. I know more about Harry Potter and the wizarding world than I do about any real world historical period, country, or situation. I most probably know more about Harry Potter than you do. I know the lengths of people's wands and Harry's date of birth and the password to the prefects' bathroom on the fifth floor. Seriously, it's ridiculous.
Dessert is my favourite food. I eat way too many sweets and chocolate, and have a very intense relationship with cake that I don't care to talk about.
If there is one thing on earth that I want more than anything in the world, it's a pair of 1980s white leather Nike bruins à la Marty McFly.
My favourite country in the whole world is Colombia. I can't even tell you why with any certainty. It might just be because it was the first place I went backpacking, or it might be the people, or it might just be how awesome it is. All I know is I love it, fervently and enthusiastically. And I want to go back.
At university I studied photography. I wasn't much good and found the course annoying, so I didn't do that well. Who knew taking photos would become such a big part of my job?
I love video games. A lot. (Massive geek).
Before I was a travel blogger, I worked a series of (crappy) customer services jobs around England, which included three years in the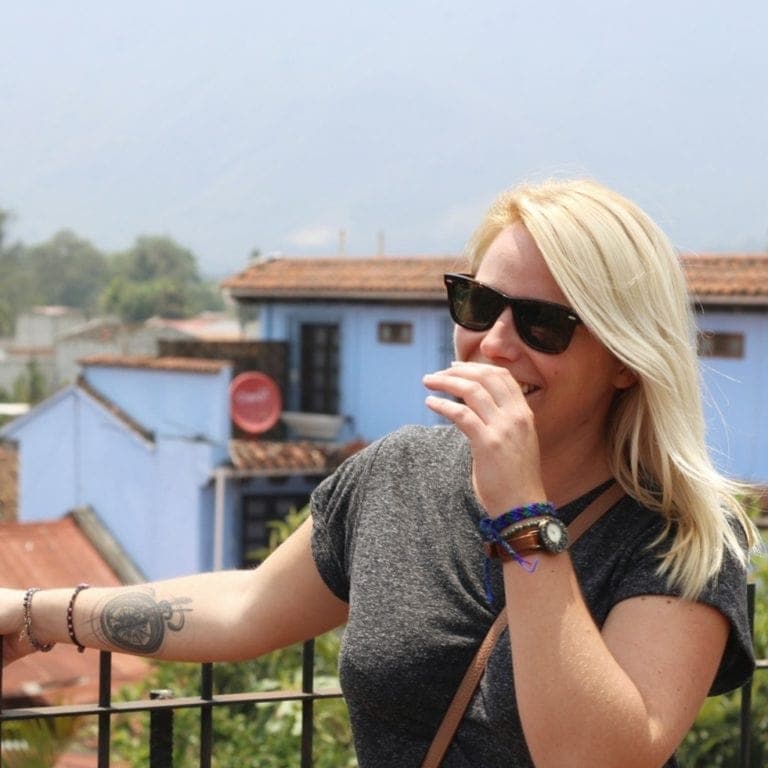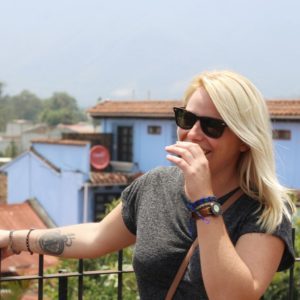 complaints and escalations department of a gas company call centre (not naming any names). It was AWFUL. Please don't yell at call centre staff. They're just people like me who hate their jobs and would very much like to not be at work talking to you!
I have a recently discovered, unabashed love of karaoke. I'm a terrible but enthusiastic singer, and I don't care who knows. Grease Medley anyone?
My first crush was either Marty McFly or Bert Racoon – but I'm not sure who came first. The first "real" person would have been my primary school boyfriend Jackson. We were together until we were about 8 and kissed once. It was a beautiful romance!
Recently I caved in to my strong geeky desires and got a deathly hallows tattoo. It's amazing.
I only recently learnt to drive. Passed my test in 2019, aged 31!
I have a surprising talent for building flat-pack furniture. Its basically big Lego.
My other favourite useless talent is that I can pee in a squat toilet in Asia with a heavy backpack on and not fall over or touch any dirty surfaces. I'm very proud of that.
The proudest moment of my life was discovering my patronus would be a dolphin (on Pottermore). I was also sorted into Ravenclaw. Couldn't be happier!
One of my biggest pet peeves is people who write on route instead of en route.
The best sunrise I ever saw was from Mount Batur in Indonesia. We left Ubud at 2am, hiked up in the dark, and arrived just in time for the most spectacular golden sunrise I've ever witnessed. The hike nearly killed me (because I'm a big fat lazy moaner) but I did it and I've maybe never been quite so proud of myself.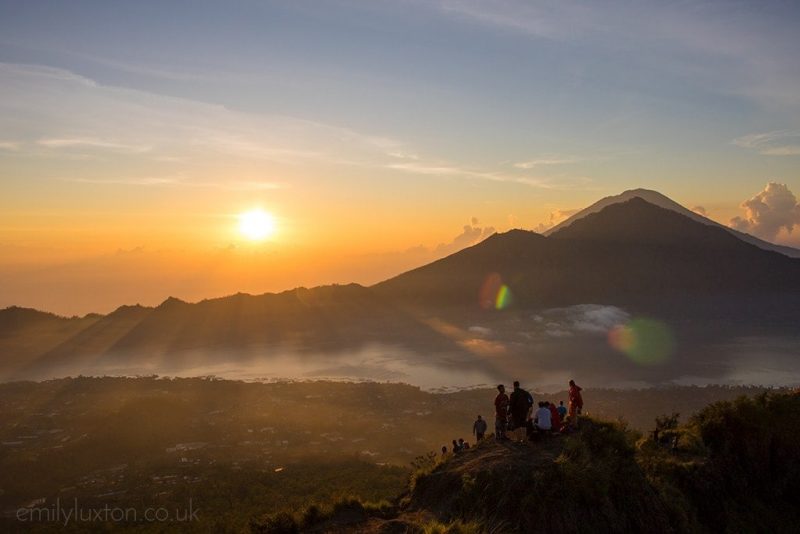 The longest bus ride of my life was 29 hours in Brazil. After that, nothing fazes me!
If I could have a pet, it would be a bearded dragon. I like them because their name sounds like an innuendo and because they can eat big spiders for me. When I stop travelling all the time (it might happen one day), it's the first thing I'll get.
My dream travel companion would be Nate Drake (from the Uncharted video games). He is the hottest bunch of pixels I've ever seen! I might marry him when I grow up.
I once saw a dog riding a horse in Colombia and it was the all-time highlight of my life.
Q&A Time
I got stuck thinking of random facts, so I asked people to send me questions. I've had to clean them up a bit (my dad reads this blog!), but here we go…
One of my best friends in the world, Ruth, asked: What was your best adventure as a child?
The camping trips to Dartmoor we used to take together. Those trips gave me confidence I didn't know I had, and made me feel like I could take on the world. I'll be forever grateful to the teachers that ran those weekends!
What is the best view in the world? (Thanks to Annaliese for the question)
There are so many. For me, it was probably the view of Machu Picchu from the Sun Gate, because getting there was a big achievement for me and a very special moment. Also in Peru, the view of Colca Canyon absolutely took my breath away.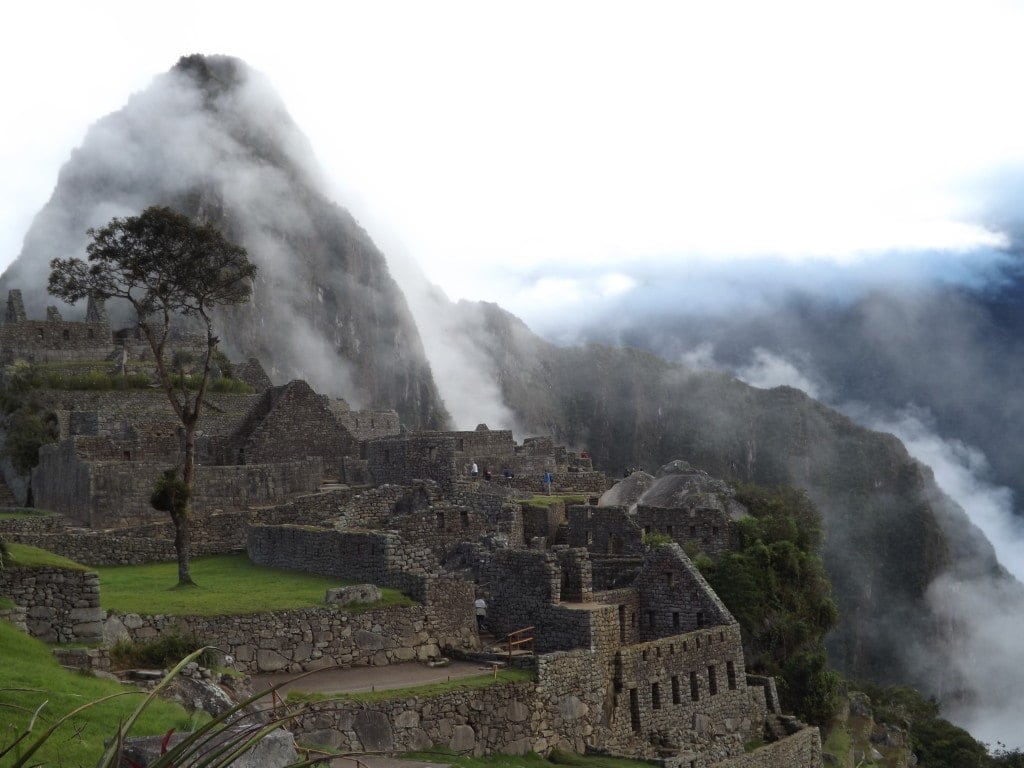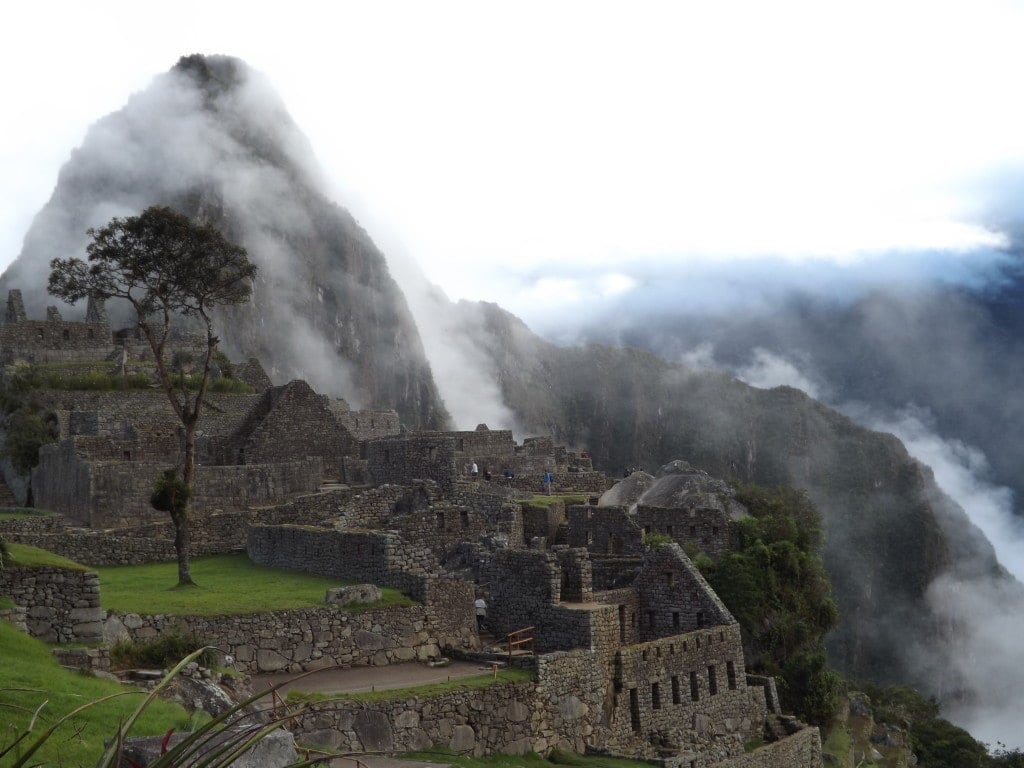 Gemma Armit (Two Scots Abroad) asked: What was your first tattoo?
My mum's name, Linda, on my wrist. Later on I updated it with some blue stars.
If you could have any tattoo what would it be? (Also from Gemma).
I don't know what I want, yet, but I have found the artist – she's in Argentina so I'll have to go first there. I want a colourful, watercolour style tattoo next but will choose what to get nearer the time – for me, choosing the designer is much more important than choosing the tattoo!
What is your favourite chocolate brand? Asked by Cassey of The Cassey Excursion.
This is a tough one – I like so many chocolate brands. The one I buy most often is Lindt. Although at the moment I'm really obsessed with Monty Bojangles truffles. They are amazing!
Jen (She Gets Around) bombarded me with alcohol questions: Favourite wine? Spirit? cocktail?
Wine = Prosecco. Spirit = rum (gold or spiced).
Cocktail = caipirinha or mojito.
My friend Charlie asked: How many grapes can you fit in your mouth?
Zero. I don't like grapes! Unless you count the grapes that are in wine, in which case maybe 50 if I do a big swig!
Elizabeth (Rosalilium) very cruelly asked me for my top three favourite TV shows, knowing full well that we've previously had this conversation and I struggled to pick just three. Evil.
I'm splitting this into two categories, US and British TV, because otherwise I think I'd explode trying to choose just three! British TV it's probably The Office, Green Wing, and Sherlock. In American TV it's The Office (US), True Blood (I'm not even ashamed), and Community. But there are so many others. I might be on the road all the time, but that doesn't mean I don't love binge-watching boxsets as much as the next person.
@Wharfemeister tweeted: What's the first thing you pack in your suitcase?
I don't know why, but I always pack my underwear first!
What's your go to guilty pleasure when you have time to yourself? Thanks Rayne of Roaming Required for this one!
If I'm feeling a bit down in the dumps, especially after a long journey, I'll pop the Wicked musical soundtrack on full blast and sing along, loudly and badly. Occasionally I'll throw in a Disney tune just for good measure! Works almost every time.
When were you last scared out of your mind? Chris (One Weird Globe)
Probably when I did my bungee jump in India earlier this year. That was insane.
How did you get into travel blogging? Asked by @carmend93 on Twitter.
It was one of my closest friends, Sam, who suggested it. I've always wanted to be a travel writer, but I'd pretty much given up before even starting – mostly due to a big fear of failure. But then for my birthday a few years ago, she gave me some travel books, and one on travel writing. The message was pretty clear; give it a go! She suggested starting a blog for practice and to get my voice out there. I never expected it to turn out like this, or that I would become a full time travel blogger making my living from doing what I love. But I'm so grateful for how it's all gone, and so grateful to Sam for that first push.
What one thing held you back when you started travel blogging? And, what would you do to change or overcome that one thing? Asked by @TheBimblers.
Probably self doubt. I'm my biggest critic and very much my own worst enemy in that sense. I always, always think I'm not good enough and have annoying tendency to assume that people don't like me or aren't interested in what I have to say. I think I'm a good writer, but at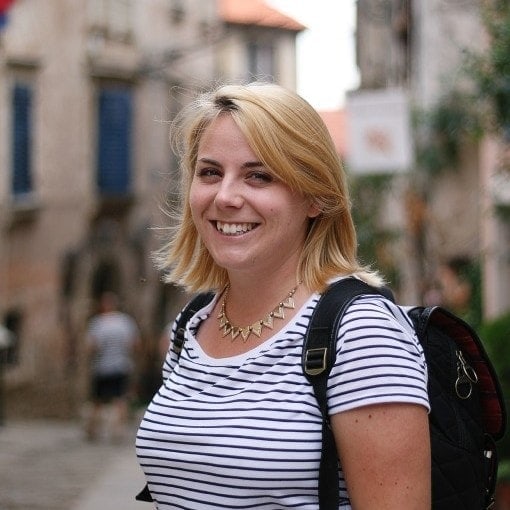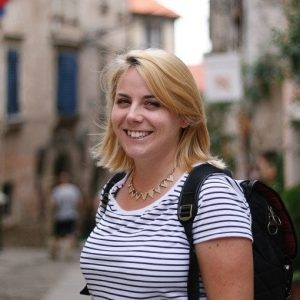 the same time I'm wracked with self doubt and constantly worry that I'm not good enough. There have been hundreds of times, especially when I was just getting started, that I've thought about giving up and just deleting myself from the internet.
But I've had a lot of support from friends and family, and so much encouragement – as well as some really good feedback from my readers online, and that helped me overcome it. In a lot of ways, travel blogging has made me far more confident. I can't change the way I am: I will always be shy and I'll probably always struggle with my self esteem. But I'm very glad I've been able to keep going in spite of that.
---
At the risk of waffling on about myself for far too long, I'll stop now! But, if you have a burning question that you're just dying to ask me, feel free. Scroll down to leave a comment and I promise I'll answer anything. Within reason, of course (again, my dad reads this blog)!