Some posts on this site contain affiliate links. If you book or buy something through these links, I earn a small commission (at no extra cost to you). Take a look at my privacy policy for more information.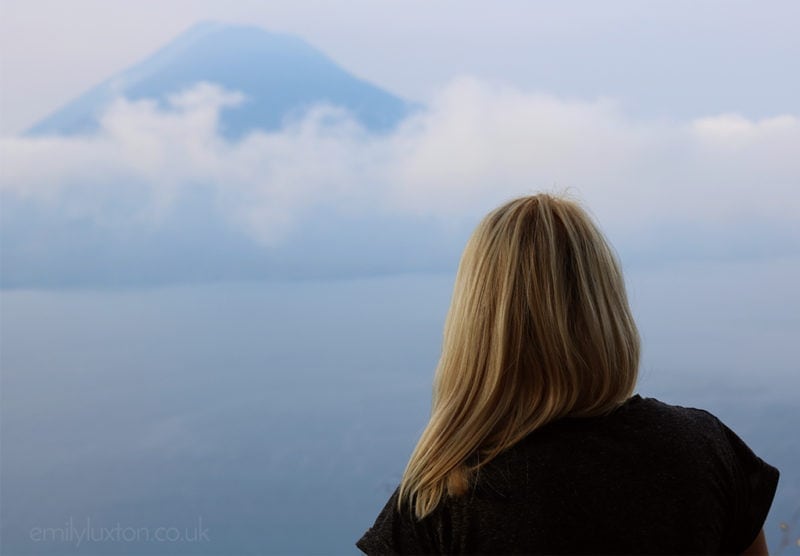 This is a post I've been trying to write for months, but I keep backing out. Or I write the whole thing, but it comes out all wrong and I have to delete it. Part of the problem is that I'm scared. It's a pretty personal post, and the way it could be perceived troubles me to the point that I may never publish it. There are a lot of reasons for me never to share this post – but here I am, writing it again.
Because last year was a seriously important year for me in many ways, and it all started with that break-up fourteen months ago. And maybe, just maybe, some other girl out there is in my shoes and finds herself reading this post. If my story helps to inspire just one person out there, then perhaps it's worth sharing. So here goes.
At the end of 2015, my boyfriend of nearly six years broke up with me. It came suddenly, to me at least, and out of the blue. We were saving up for a mortgage, and talking about marriage, and I honestly thought that today I'd be planning my wedding and halfway through redecorating the lounge of a small two-bedroom house in Hampshire. I also honestly thought that was what I wanted. (Spoiler alert – I was wrong).
And so, 2016 dawned with me single, alone, and frightened about the future. But two very important things happened that January. First, I spent New Year's Eve in Edinburgh on a blogger trip, where I found myself having a serious amount of fun for the first time since the break up. That was when I realised that I could still enjoy my life without Sam – that there was a future in which I could recover and feel better, and that, once I'd moved on, I would still be the same happy, fun-loving person I've always been. Because I don't need to be with anyone else in order to be her.
The second thing was a blogger trip to Tignes, where I tried skiing for the first time and realised that what I needed more than anything else was to travel, try new things, and fill my life with distractions until I'd moved on. So I booked myself a flight to Thailand and set off, solo for the first time, to find myself, or whatever it is single women do when they hit the road.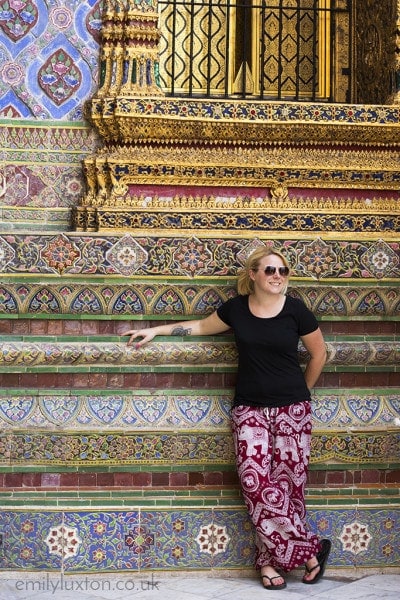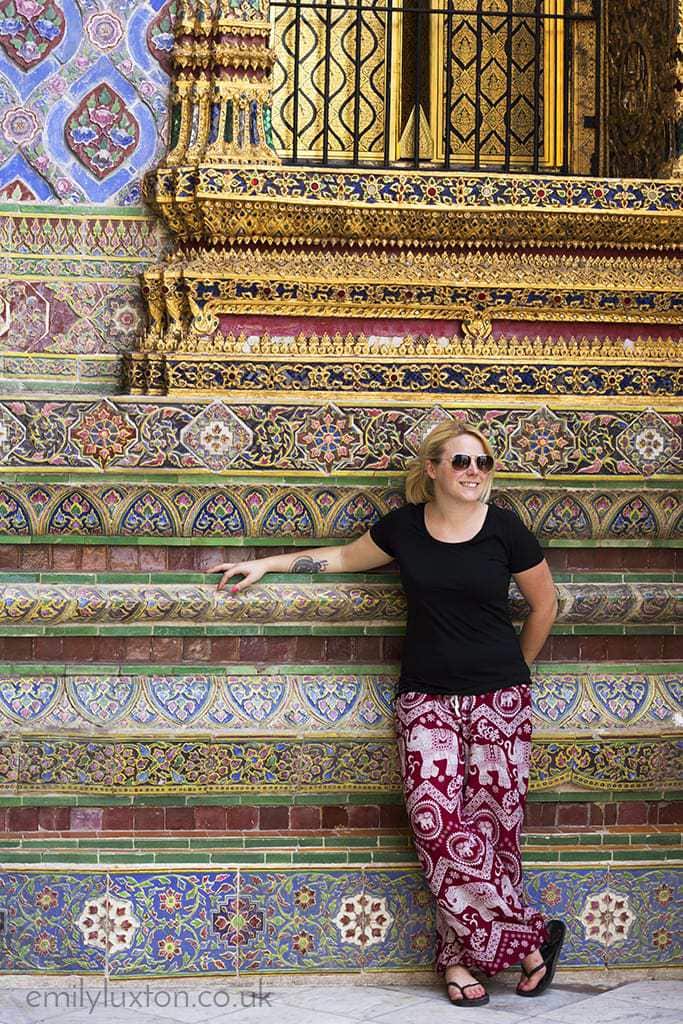 But I Don't Want to be Solo!
Oh god, I was so scared about that trip. Far more than I ever let on. I was scared to travel alone for the first time ever, scared about making friends, scared that it would all go wrong somehow. But even bigger was the fear that I would somehow miss my chance to get Sam back. Because the only thing getting me through the days back then was the delusional belief that he was going to realise he was wrong and appear on my doorstep to tell me so, and we'd elope and live happily ever after. So, what if I went to Thailand for two months and he had that realisation while I wasn't around for him to tell, and by the time I got back he'd given up and moved on with some beautiful Finnish girl named Tatiana and I was alone forever?
The only person I confided that fear to was my youngest brother Jordan. I was too ashamed to mention it to anyone else. I was ashamed because I knew that it was a stupid reason not to start moving on with my life – but starting to move on is the scariest thing imaginable when moving on was never something you wanted to do. Luckily, my little brother is pretty smart for a nerdy teenager, and he told me whats what. I wish I could remember his exact words, but they were something like, "don't be an idiot". With some kindly, smart, advice type stuff thrown in.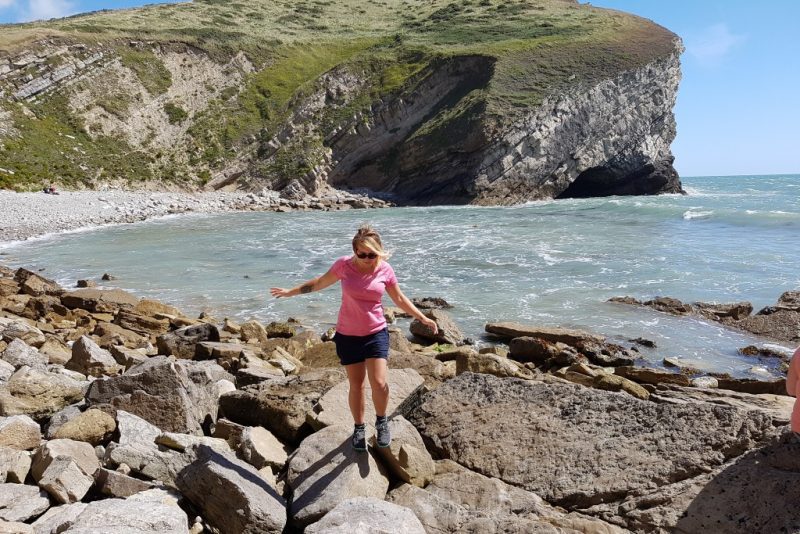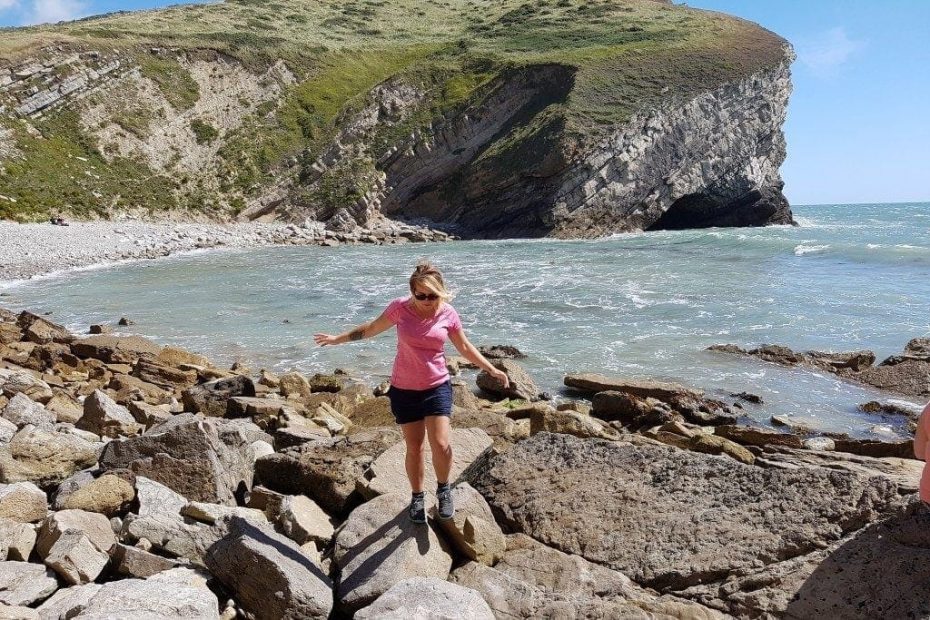 Because everyone needs a little bit of blunt little-brotherly advice every now and then, I'm going to say it to you, now. You, if you're reading this after a break up. If you're thinking about moving on but at the same time clinging hopefully to the impossible Fantine dream that he'll still come back*. To you I say, as gently as possible: don't be an idiot. Here are some reasons you need to let go:
If he** IS going to realise his mistakes and come rushing back to you, there is no faster way to kick-start that realisation than by him seeing you happy and having fun. So, go on, start being happy and having fun. Right now.
If you're busy trying to have fun and be happy, there is less risk of you doing something regrettable and embarrassing like leaving your ex 48 voicemails in one night or sending a drunk text about wanting to kill yourself. My first bad break-up, those were things I did regularly. Not this time. Grown up Emily is a post-break-up dream.
If your ex doesn't ever realise what a wonderful awesome person you are and that he shouldn't have let you go, at least you won't have wasted months sitting around waiting for him…
In fact, by focusing on moving on and being happy, you'll quite possibly already be over him by the time you realise that he's never going to change his mind***. So you won't care. Hooray!
If you don't try to move on, you may wind up sad and miserable and alone and having to sell your hair like Fantine. And no one wants that.
* is I Dreamed a Dream perhaps the best song ever about break ups?
**or she, obviously. I'm just going to say "he" because its easier than writing both!
***this is what happened for me (yay). As you will see later on.
How to Get Your Ex Back
Just so you know you can trust my clearly excellent advice, I'm going to share some embarrassing truths with you. I was a mess when Sam dumped me. I didn't want to move on, because I couldn't admit to myself that there was anything better for me in the world than that relationship. I was so used to being part of that relationship that I was terrified to even think about trying to be on my own. My rock bottom moment came when I signed up to a newsletter entitled "how to get your ex back". I almost paid $30 for the online course, too, but thankfully I was with my friend Ruth and I knew she'd call me an idiot if I did.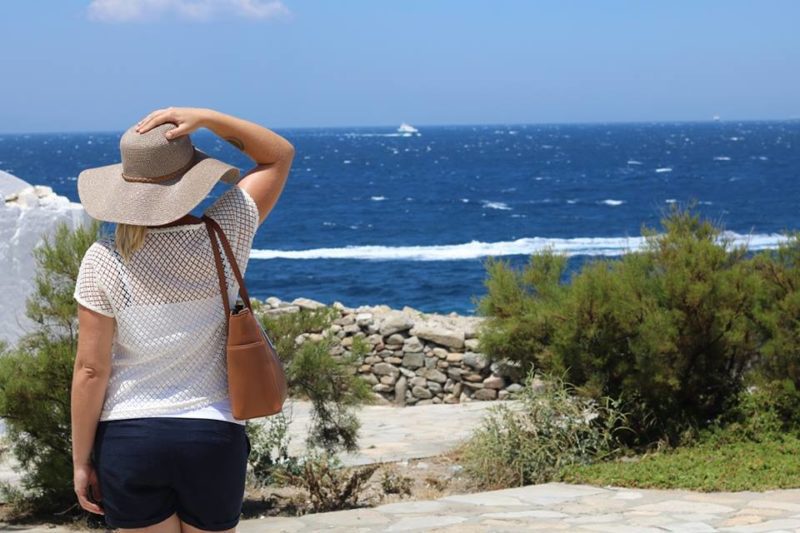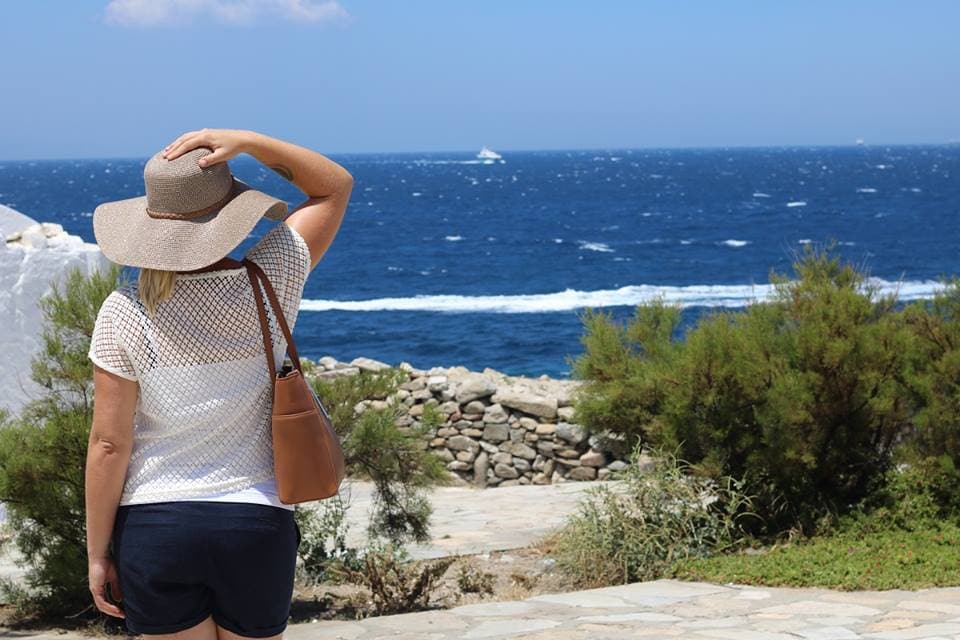 That newsletter actually had some pretty good advice, but not in the way it promised. It was a daily piece of faux-confidence-building nonsense designed to peddle the $30 course*, but it did feature a couple of useful things. The author of the newsletter told me not to call or text my ex at all for thirty days. I wanted to, desperately, but I held off – because they said it would make him miss me and encourage him to get in touch with me.
That didn't work, but by not texting him, I did start to find it easier to think about him less. One of the other pieces of advice was to focus on doing things that made me, just me, happy (to remind him what I used to be like before I was all broken hearted and such), and while it didn't work as intended, it did make me feel good again. Travelling has always been my first love, so for me, hitting the road, getting a tan, wearing some new clothes… it was all a boost for the self esteem that had hit rock bottom.
*Before you start scrambling for your credit card, let me again say to you, gently: don't be an idiot.
Travel Yourself Over a Breakup
Ah, but this post was supposed to be about travel. Yes, let's get to that.
Last year – I travelled. A lot. I travelled the shit out of 2016. Two months backpacking Asia, approximately five billion press trips, learning to do all kinds of new things, taking the odd insane scary challenge, spending time with some really good friends, a few dozen amazing nights of blind-drunkenness or terrible karaoke, and a handful of brief romances… it was basically the perfect recipe for moving on.
That year I set myself the challenge of doing one thing a month that scared me. It all stemmed from the skiing, because that had been such a huge boost to my self confidence. Trying something new, discovering a new talent, conquering a fear – it's so good for you. It's good for anyone, but it's especially good for someone who's self esteem has been deflated to near non-existence by heartbreak. That's the gift that travel will always give you. You discover new capabilities, try new things, learn skills, make friends, and have fun. Having fun is inevitable, and it's crucial to the whole "moving on" thing. And oh boy did I have some fun last year.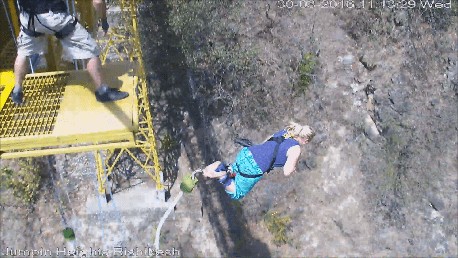 If you read my annual round-up post, or were following my blog last year, you'll have seen the kind of adventures I had. It all came from taking the plunge and booking the solo backpacking trip to Asia that terrified me. As soon as I was out there, the breakup seemed a little less present. Most days, I was totally distracted. And the longer I focused on having fun, throwing myself into the adventure, and trying new things… the less aware of the pain I was, and the less I thought about Sam, or pondered how to get him back. I unsubscribed from that stupid newsletter. I realised he was never coming back – and I realised I was ok with that. Every day, I felt better.
Being so far away and rediscovering my love of travel gave me some much-needed perspective. I started to see the things that had been wrong with our relationship, and to realise Sam was probably right to end it. The more I threw myself into travel, the more I realised that I didn't want that little two-bed in Hampshire or the engagement ring or to be planning a wedding – at least not yet. I wanted to keep travelling, and keep building the life I'd created for myself. I wanted to stop living as part of an "us" – and just be me for a while. And so that's exactly what I decided to do.
When I came home two months later, I wasn't completely over Sam. I hadn't fully moved on. But I had let go of the idea that we might magically get back together. And I was feeling much better. And, most importantly, I was ready to move on – I was even excited about it. From there, I threw myself into a whirlwind year of trips, monthly scary challenges, and trying new things – and by the end of 2016 (if not before) I had 100% moved on. I've even become a far more confident, strong, independent person than I was before the breakup.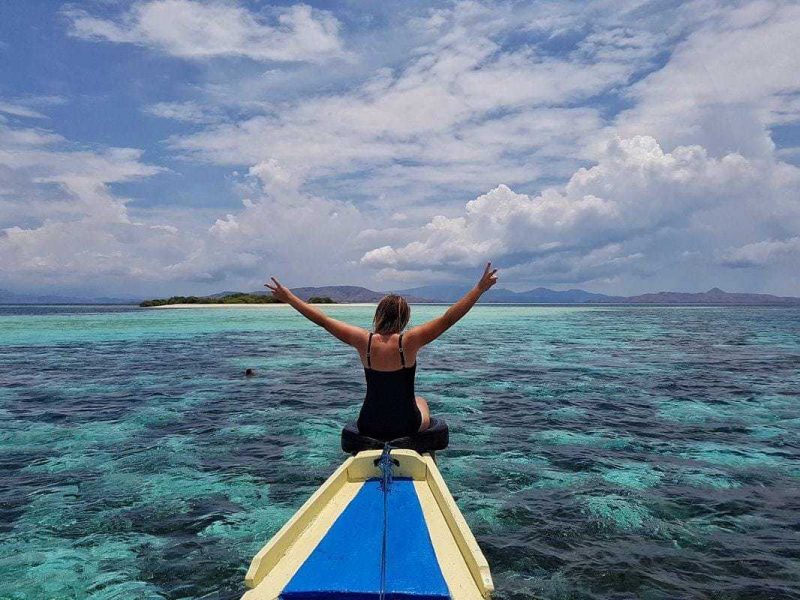 How to Get Over Your Ex with Travel
Obviously, I'm something of an extreme case, because for me travel is more of a compulsion, an addiction. Its something that's as much a part of me as my skin colour or my dorky sense of humour: completely un-changeable. It's also my job. But even if your not as weirdly obsessed with constant motion as I am, travel can honestly be the best way to get over a break up and move on with your life.
People are full of stories about how travel changed them. How it opens your eyes to the world or teaches you who you really are. And the reason that there are so many of these stories, is because its all true; travel changes you. There is no better way to learn about yourself than through travel. How you handle tough situations, how you interact with new people… these are things that make you.
If you are broken-hearted, newly single, or just feeling lost or directionless in life… travel. For as long as you can. If you can't go for months, make it short trips or weekend breaks, even day trips. Go somewhere completely on your own. Try something new. Scare yourself. Do things purely because you want to do them, and not because of anyone else. Be a little selfish. Indulge. Focus on pursuing the things you love, the things that make you happy. Seek out the joy in life. And slowly, I promise, you will start to feel better. I did.
Have you been through a breakup recently? Feel free to ask questions, share thoughts, or generally vent in the comments. I would genuinely love to hear from you!
Pin This Post!