Some posts on this site contain affiliate links. If you book or buy something through these links, I earn a small commission (at no extra cost to you). Take a look at my privacy policy for more information.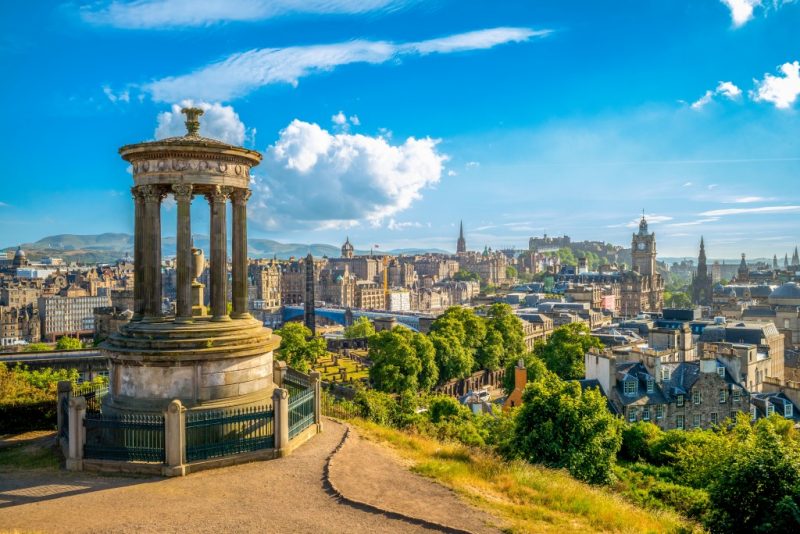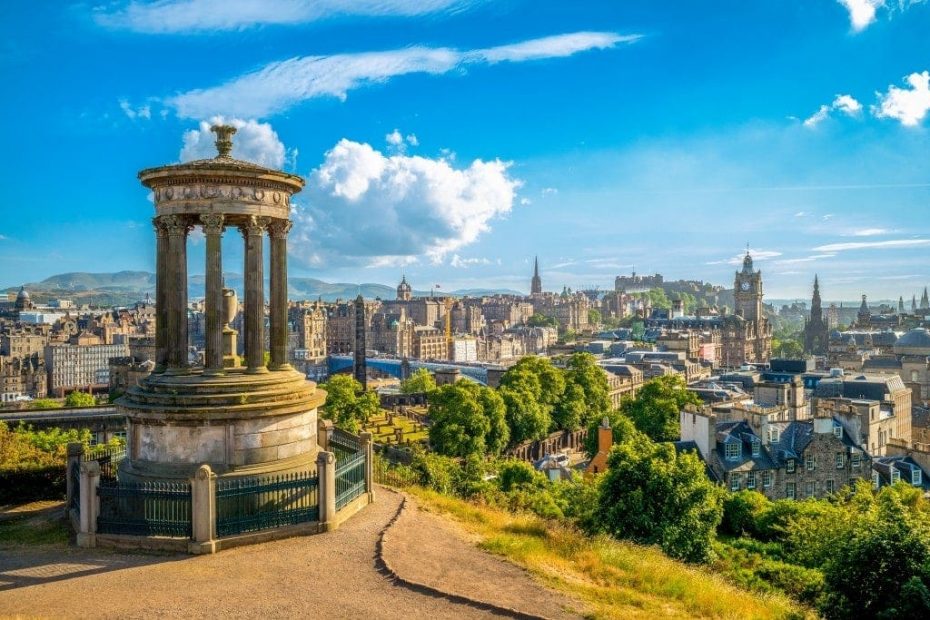 Fun, unusual, and off-the-beaten-path things to do in Edinburgh – once you're done with the tourist hotspots!
Ancient, iconic, and magnificent, Edinburgh is a beautiful and richly cultured city. And there's so much to do beyond the tourist standards.
Everybody knows about the castle, Arthur's Seat, and the Royal Mile. But what about the more unusual things to do in Edinburgh?
To truly make the most of Edinburgh, you have to venture off the beaten track, get lost, speak to locals, and explore.
Over several trips to the city, I've rounded up a list of my favourite quirky things to see and do. I also asked locals and fellow travellers for some top tips, to bring you these 25 recommendations to help you explore Edinburgh off the beaten path…
Unusual Things to do in Edinburgh
1. Tour the Edinburgh Vaults
Although it's pretty well known now, The Edinburgh Vaults are still one of the more unusual things to do in the city. I mean, where else can you take a ghost tour of a supposedly haunted subterranean city?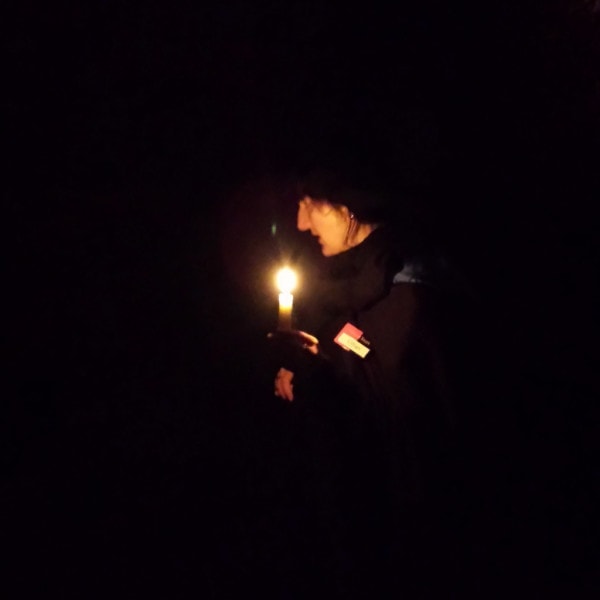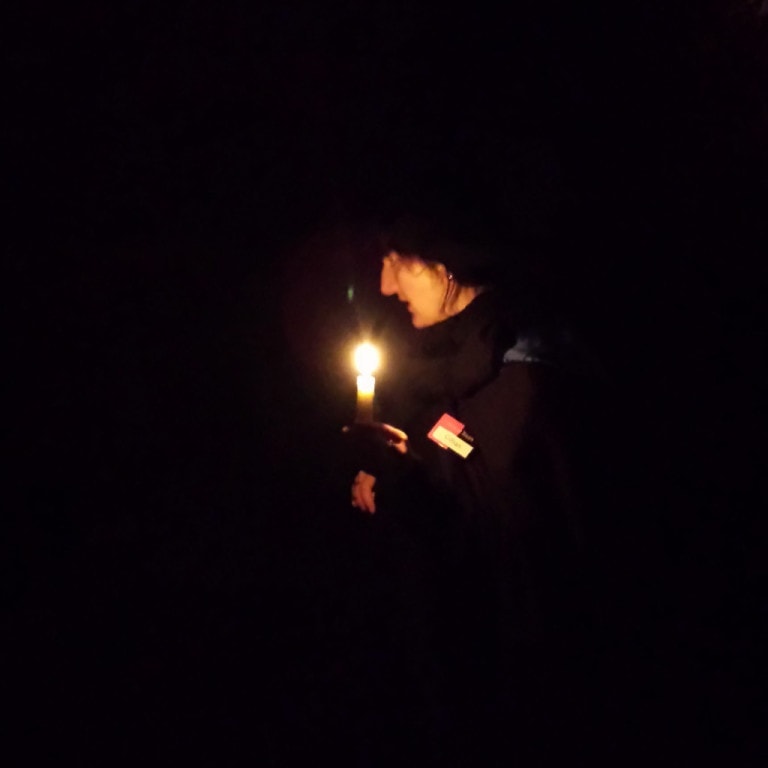 Delve into the vaults below the city with a guide to learn the gruesome history of Edinburgh's old town and its poorest inhabitants. From the famous Burke and Hare murders, to the persecution of witches, to ghost stories and tales of the paranormal… these tours are definitely a great way to discover a whole different side to the city.
RECOMMENDED TOUR: Original Underground Vaults Tour from Mercat (I took this one a few years ago and loved it)
2. Surgeons' Hall Museums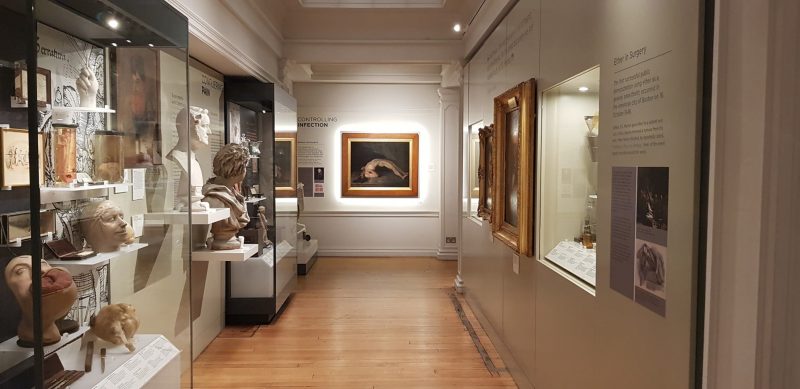 The award-winning Surgeons' Hall Museums are a series of museums owned by The Royal College of Surgeons of Edinburgh (RCSEd).
At times morbid, these museums are home to fascinating collections tracing the history of surgery and medicine. Expect to see everything from works of art and photographic records to artefacts and bone and tissue specimens.
3. Secret Gardens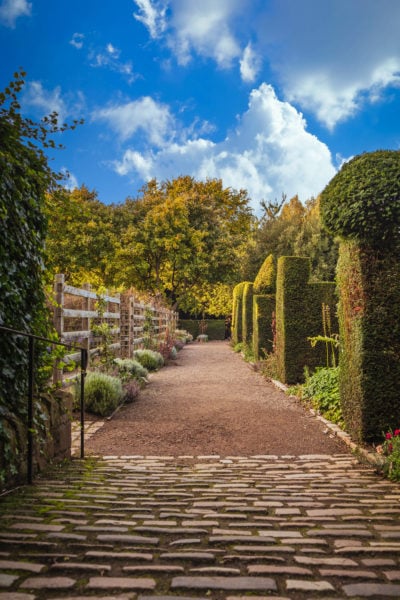 Edinburgh's old town is full of tiny covered alleyways and closes leading to all kinds of surprises behind the main streets. Graveyards, gardens and dozens of hidden green spaces can be found if you just start looking for them.
One of my favourites was Dunbar's Close Garden, a hidden paradise tucked away behind the Royal Mile. This small, green space offers complete tranquillity and a surprisingly silent respite from the busy high street.
4. Greyfriars Kirkyard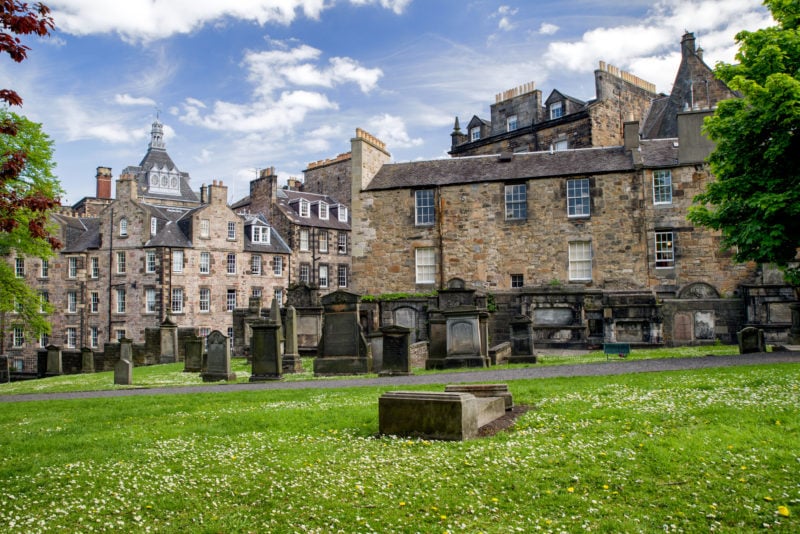 Another green space in the city centre, and a pretty unusual thing to do in Edinburgh, is Greyfriars Kirkyard. This stunning graveyard is bursting with history, and is home to a very pretty 17th-century church.
Harry Potter fans definitely shouldn't miss a visit! The graveyard sits a stones-throw from JK Rowling's old writing haunt, and of the graves inspired names found in the books, including Scrimgeour and McGonagall. Most notable is the grave of one Thomas Riddell – the original name of the Dark Lord himself!
5. Storytelling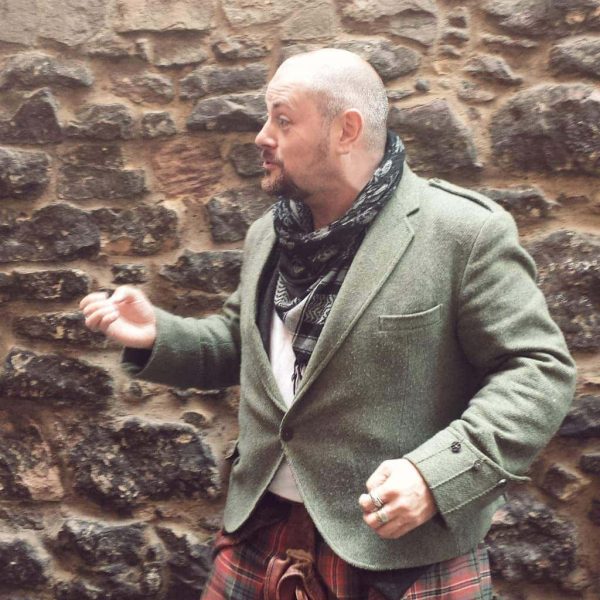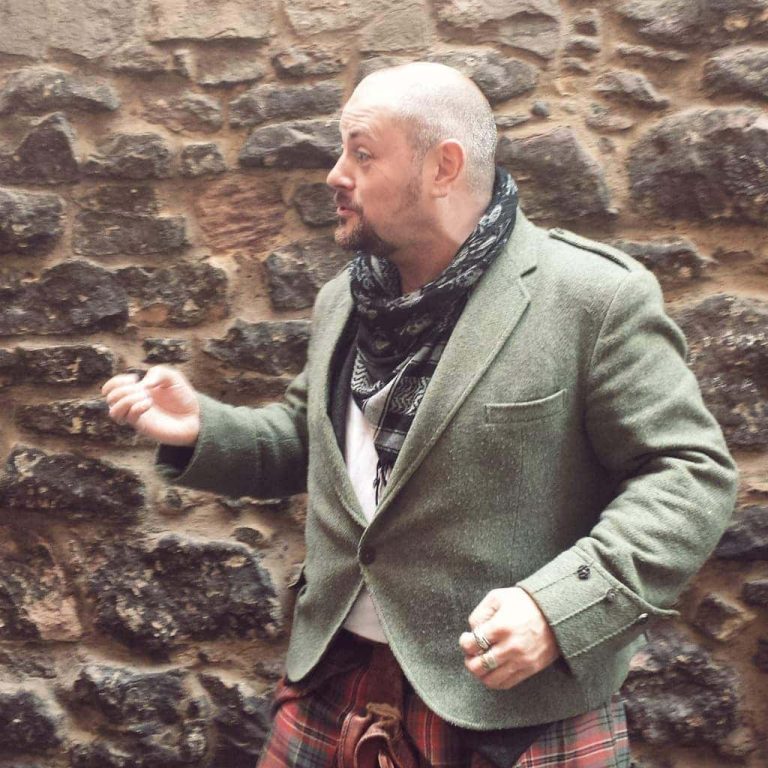 Edinburgh's cobbled streets and rich – occasionally grim – history have been the inspiration for countless stories, from Frankenstein to Harry Potter. So it's no surprise that this gorgeous city has a strong storytelling culture.
Don't miss the Storytelling Centre on the Royal Mile. This fantastically creative space is partly housed within John Knox House (one of only two surviving medieval buildings on the street). Here you can attend all manner of storytelling events, or simply enjoy the fantastic cakes at the adjoining Storytelling Café.
Visit Edinburgh during Autumn to catch the ten-day Scottish International Storytelling Festival (13th – 30th October 2023). From ghost stories in dark alleys on Halloween, to Scottish legends at pub fire-sides, to children's stories and puppet shows at the Storytelling Centre, there's something for everyone at this fascinating cultural event.
6. Harry Potter Walking Tour
Recommended by: Sheree, Winging the World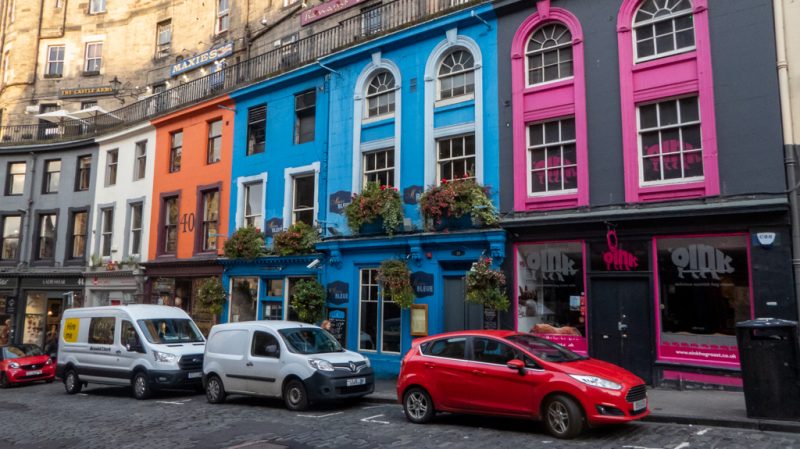 Edinburgh is full of unusual things to do, but for avid Potterheads there is only one thing that needs to be on your itinerary. As a city with plenty of Harry Potter connections, this is one place that shouldn't be missed!
Either embark on your own self-guided Harry Potter walking tour or arrange to join a guided tour around the city. Popular spots which you shouldn't miss include the Elephant Cafe where J.K. Rowling wrote many of the early books in the series and Victoria Street, said to be the real-life inspiration for Diagon Alley. A full walking tour of the city will take a couple of hours and is well worth it!
RECOMMENDED TOUR: Harry Potter Walking Tour (from 12pp)
7. Wild West Ghost Town
Recommended by: Wandering Crystal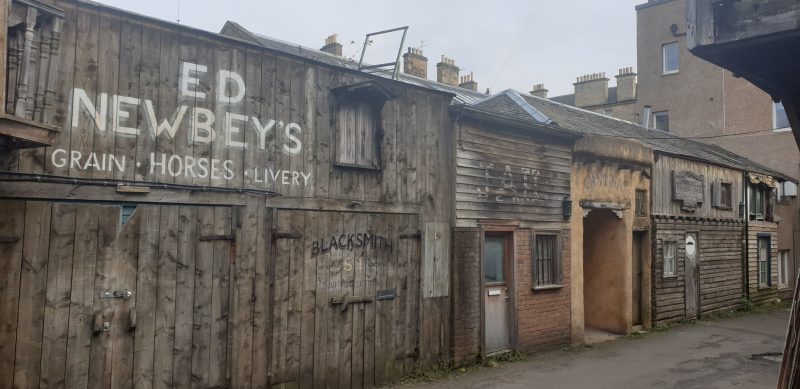 Hidden down a tiny alleyway in Edinburgh sits a little dilapidated ghost town straight out of America's Wild West. The little street definitely qualifies as one of Edinburgh's hidden gems, as most people are unaware the small street exists.
Grab your cowboy hat and head down to Morningside; see the wild west ghost town created by a furniture maker with the intent to create a unique entranceway for customers.
Edinburgh's Wild West Town features a jail, horse stables, a bank and a cantina. The buildings cannot be entered, but they make for a great Instagram backdrop. It's really awesome to be able to step into the American Wild West in the heart of Scotland's capital city.
8. Camera Obscura
Recommended by: Kim, The Adventure To Me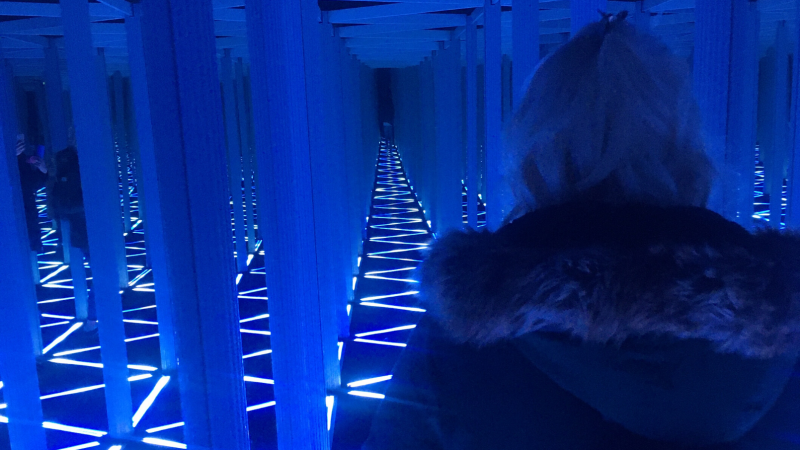 Explore the weird and the wonderful at Camera Obscura & World of Illusions. Situated close to Edinburgh Castle, the attraction covers six floors and takes around two hours to make the most of the visit. From amusing illusions to 3D cityscapes and heat resistant cameras to a mirror maze, it's a true wonder for the mind and a lot of fun!
Finish your trip by exploring the rooftop terrace, where you'll get the most incredible views across the city. In addition, when buying your tickets, you'll be given a ticket for the Camera Obscura show, giving you a view over Edinburgh by bringing some Victorian technology to life.
9. Dr Neil's Garden
Recommended by: Eric, Ontario Away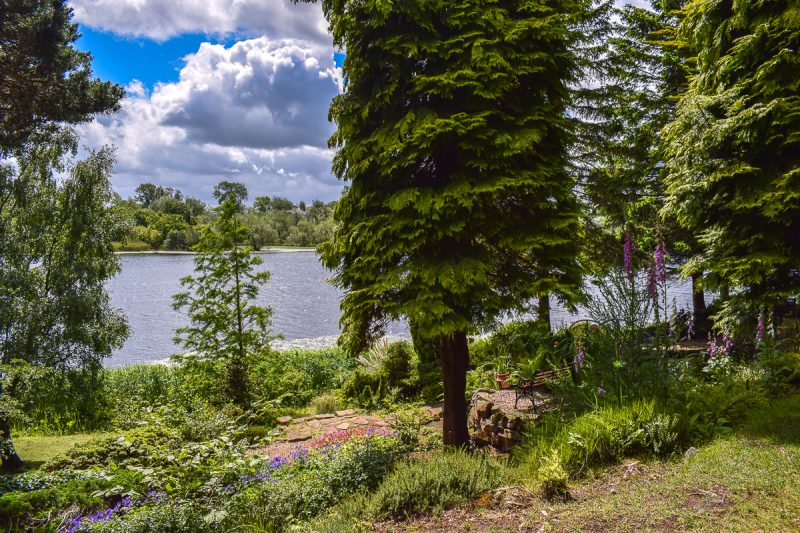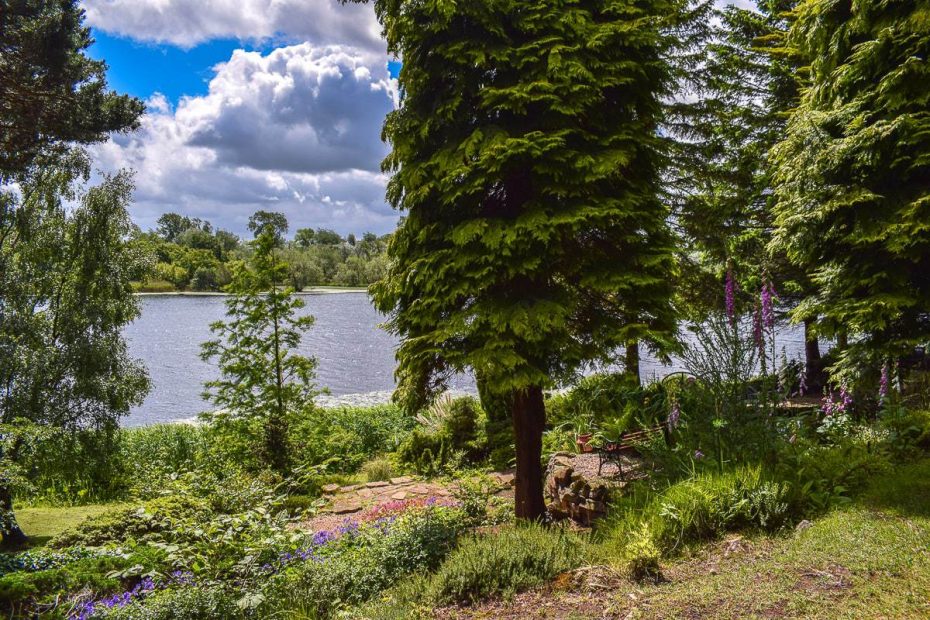 If you are looking to get out of the hustle and bustle of the city centre, you can explore a secluded and tranquil spot over at Dr. Neil's Garden. Hidden in the shadow of Arthur's Seat, this little-known botanical garden is full of small trails, benches, and a few historical spots like an old stone tower.
Located right beside Duddingston Loch, the garden is an amazing place in the warmer months for peace and contemplation, learning about plants, and taking in views of Scottish nature beside the sparkling water.
10. Writer's Museum
Recommended by: Stephanie, The World As I See It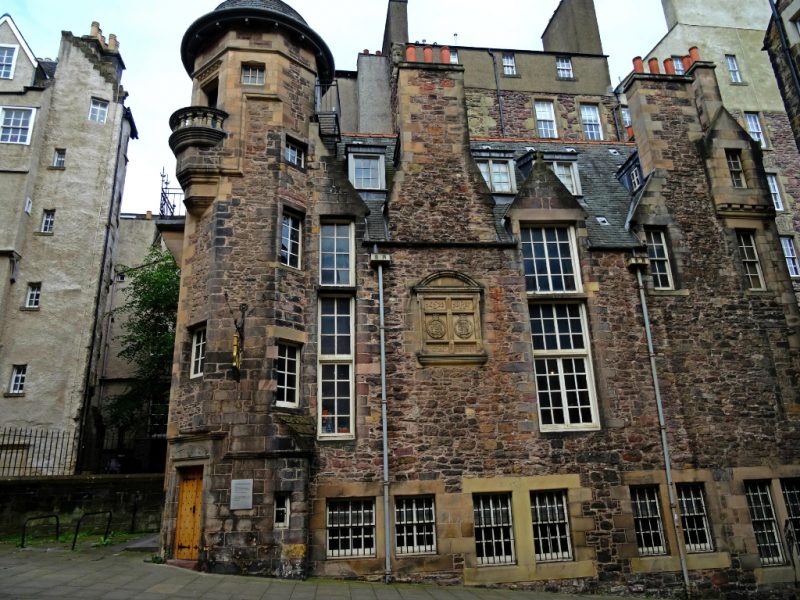 If you're looking an unusual thing to do in Edinburgh, head to the Writers Museum. Set off the Royal Mile in the historic Lady Stair's House that was built in 1622, the Writers Museum is a must-visit. Before you head in, be sure to take a wander around the square in front. Here you'll find quotes from famous authors written in the stones that make up the square.
The Writers Museum is dedicated to three of Scotland's greatest writers, Sir Walter Scott, Robert Burns, and Robert Louis Stevenson. Set over three floors in a stunning building, you'll get to see some of each writer's personal pieces, from letters to quirky possessions. Plus, it's free! The Writers Museum is also the location where you meet to take a literary tour of Edinburgh.
11. New Town Walking Tour
Recommended by: Pauline, BeeLoved City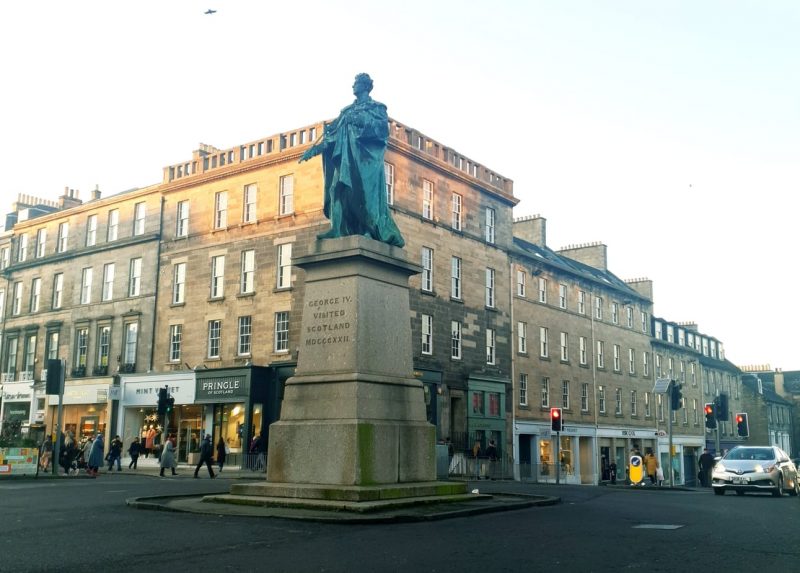 If you want to discover Edinburgh's best-kept secrets, a walking tour in the new town is exactly what you need! This free walking tour by City Explorer runs every Thursday and Sunday at 2pm. It starts on High Street and lasts 2 hours.
Edinburgh New Town was built in the 18th century in response to the overcrowded old town. It was one of the first examples of modern and symmetrical urban layout in Europe.
During the tour, you will get to discover some gorgeous examples of neoclassical and Georgian architecture, including the houses of the Scottish First Minister and Alexander Graham Bell House.vBut that's not all! You will be immersed into the Scottish culture and be told stories about the greatest Scottish inventions and their influence on the world.
RECOMMENDED TOUR: Edinburgh New Town Tour (from £12pp)
12. Water of Leith
Recommended by: Ivan, Mind the Travel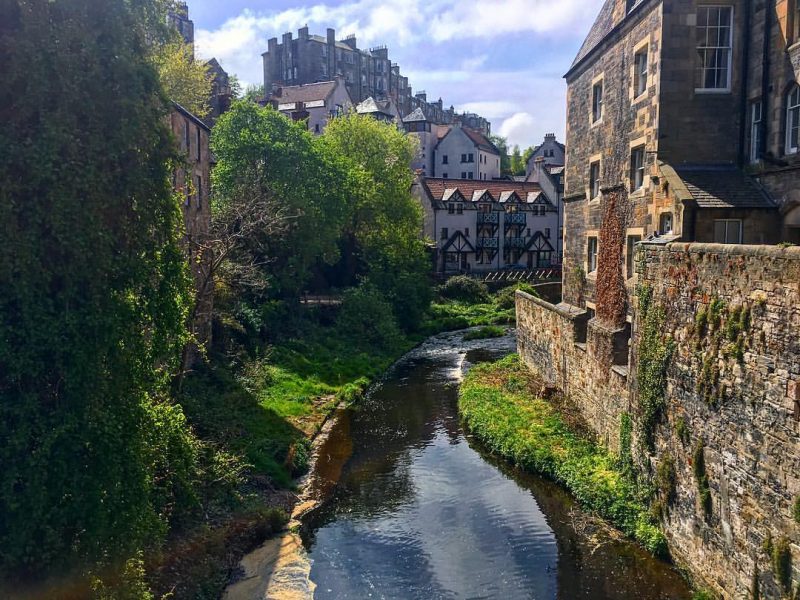 Take a pleasant walk along the Water of Leith, the main river that flows through Edinburgh.
Filled with exquisite views and picturesque natural beauty, the water of Leith walkway is particularly attractive between the villages of Stockbridge and Dean Village. This is a walkway that makes you feel like you're in the countryside without actually leaving the city.
This section of the walkway is not too long – less than a mile. But it allows you to visit St. Bernard's Well – a mineral water well with a pump room topped by the 18th-century Greek-inspired dome.
If you feel like going a bit further, the full walkway runs for just over 12 miles and ends by the Leith Docks. Don't miss Dean village though, this cute village, set down in a steep valley, is truly charming, and worth a bit of your time to explore.
13. Jazz Festival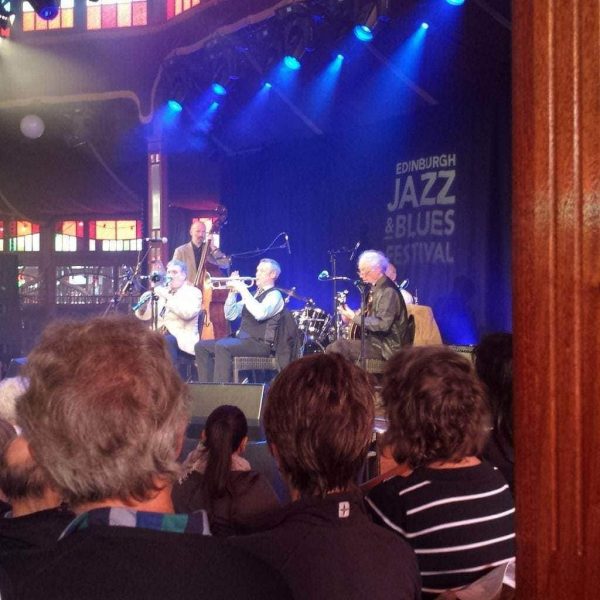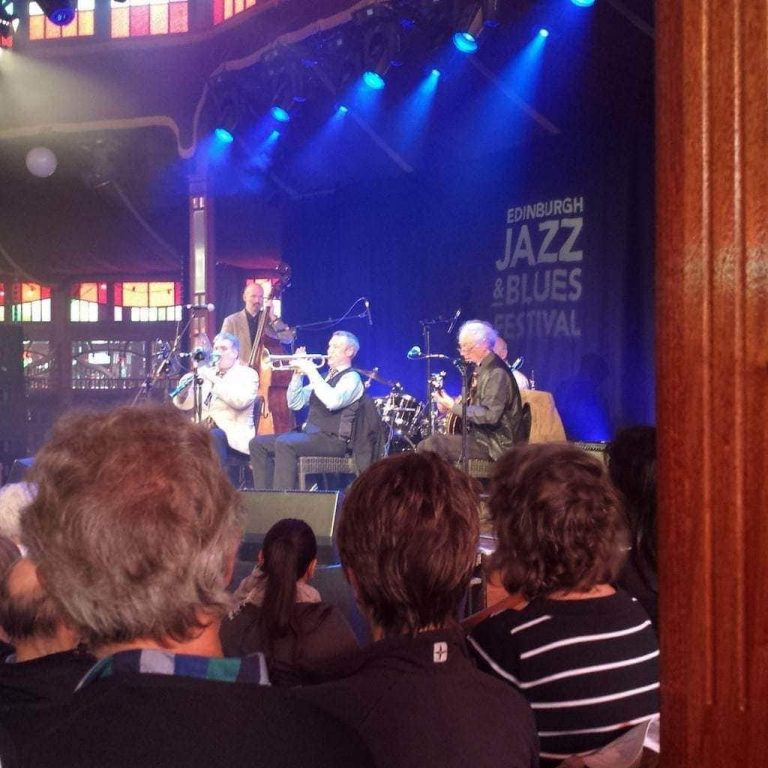 Edinburgh may be famous for The Fringe, but there's so much more on offer in this festival city. In fact, Edinburgh actually plays host to twelve major festivals throughout the year. One of the lesser-known, perhaps, is the Jazz and Blues Festival – one of my favourite unusual things to do in Edinburgh!
Held annually in July, the festival is a celebration not just of jazz and blues, but also of all the culture and arts found in the city. Discover new artists alongside celebrated names, at a variety of unique venues across Edinburgh.
Next dates: 14th-23rd July 2023. Read more about my experiences at the Edinburgh Jazz Festival here.
14. Edinburgh Military Tattoo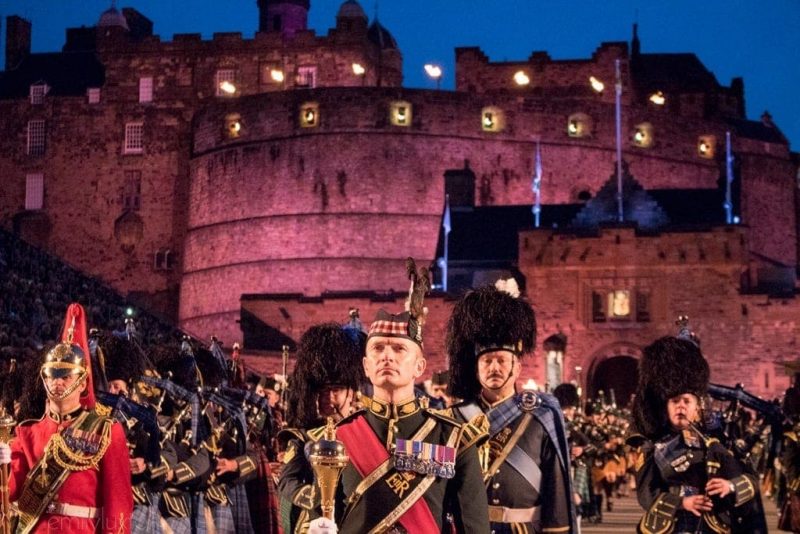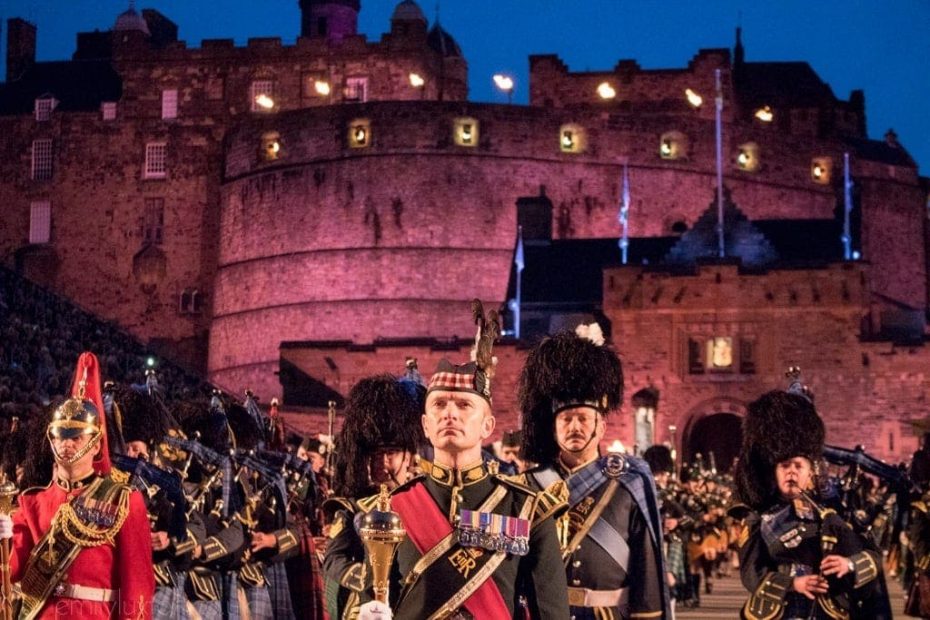 One of the best things I've ever done in Edinburgh was to witness the Royal Military Tattoo. Although it's perhaps a bit too well-known to feature on a list of unusual things to do in Edinburgh, it's still not something you find in every city!
The Tattoo is a huge spectacle, held nightly in the grounds of the castle throughout most of August. Marching bands, military musicians, and dancers from all over the world come together to create a seriously spectacular show. If you're in Edinburgh during August, do not miss it!
Unique Foodie Things to Do
15. Food Tour
Recommended by: Claire, Tales of a Backpacker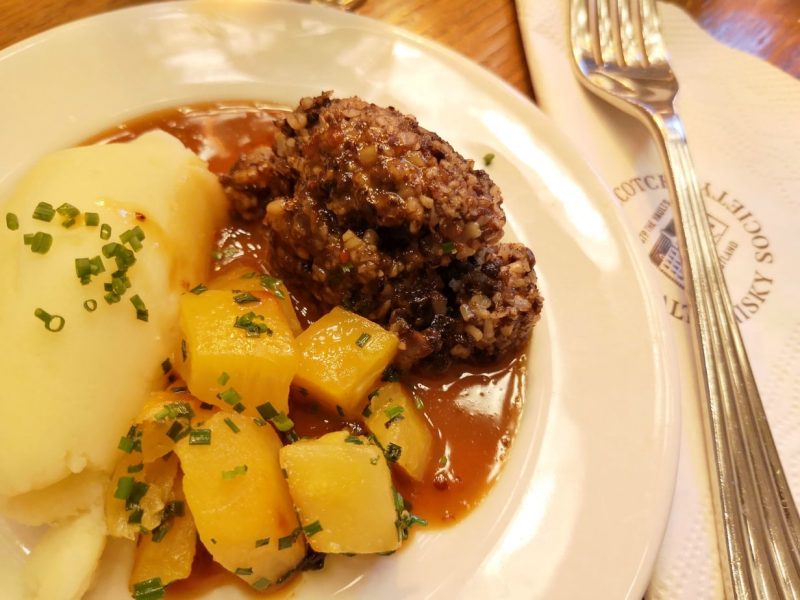 Taking an Edinburgh food tour is a great way to learn more about the food in Edinburgh and see the city through its food.
Eat Walk Edinburgh is locally owned and runs food tours around Edinburgh's Old and New town, where you get the chance to taste traditional Scottish dishes and some typical drinks as you explore. Expect to try specialities like smoked salmon, local cheeses, and haggis, neeps and tatties as well as whisky and gin as you stroll around the city.
16. Gin Tasting in Vet School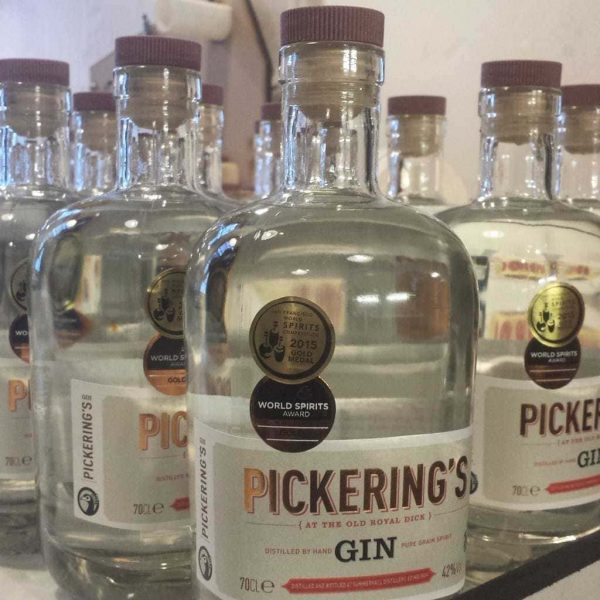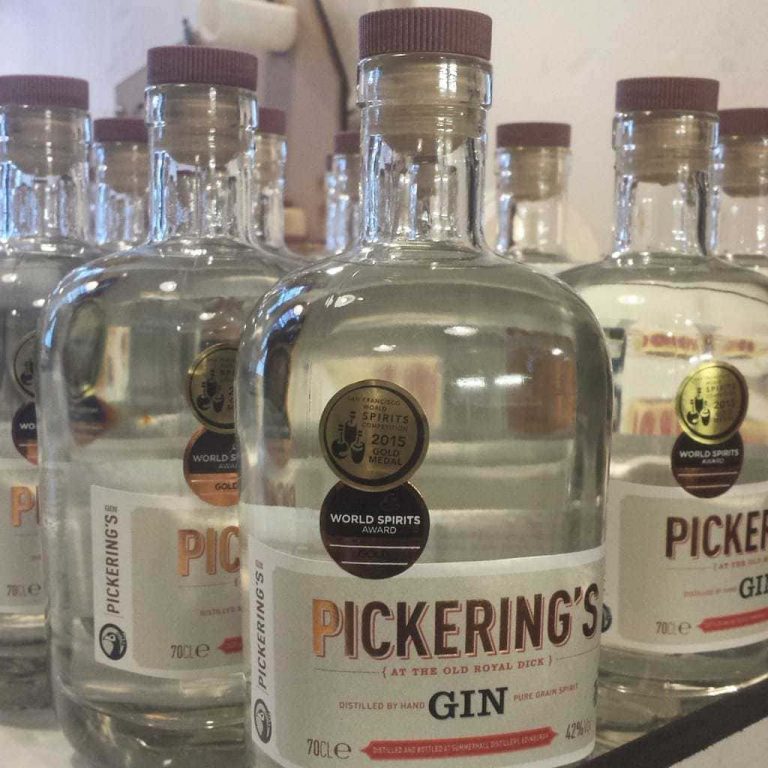 In 2013, lifelong friends Marcus Pickering and Matthew Gammell founded their new Pickering's Gin Distillery in Edinburgh – and it fast became one of the best gin distilleries in Scotland.
Armed with a hand-written Bombay recipe passed down through the family generations, the gin-loving lads opened their tiny distillery in the old kennels of the former Summerhall Veterinary School. Today, it's a small scale production of high quality, award-winning gin – so good it's now the official drink of the Royal Edinburgh Military Tattoo.
17. Baked Potato Shop
Recommended by: Wendy, The Nomadic Vegan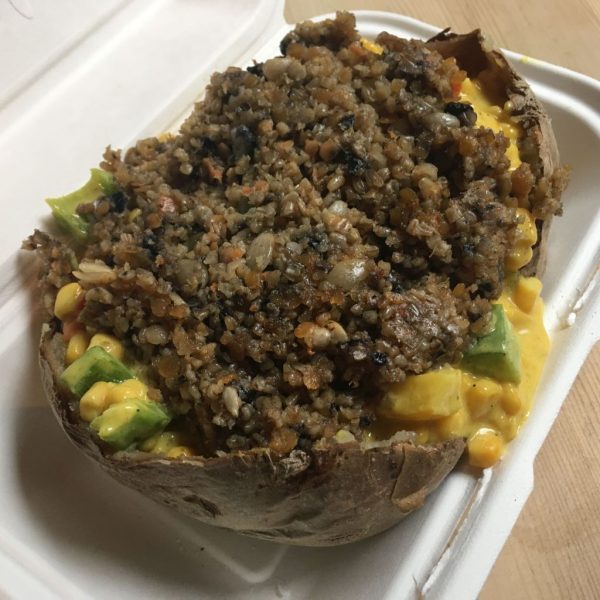 Just a stone's throw from the Royal Mile, this hole-in-the-wall eatery makes a very convenient lunch stop when sightseeing in Edinburgh. As the name suggests, they serve just one thing: baked potatoes.
The number of toppings on offer is huge, though, with lots of vegan, gluten-free and other allergen-free options. In fact, everything here is vegetarian too, making it a great choice for vegetarian and vegan visitors to Scotland.
Prices are very budget-friendly, and the portions are huge. Don't order the XXL size unless you have a humongous appetite! Keep in mind that there's only one table, so be prepared to sit with strangers or order takeaway.
18.Tour Edinburgh's Animal Cafes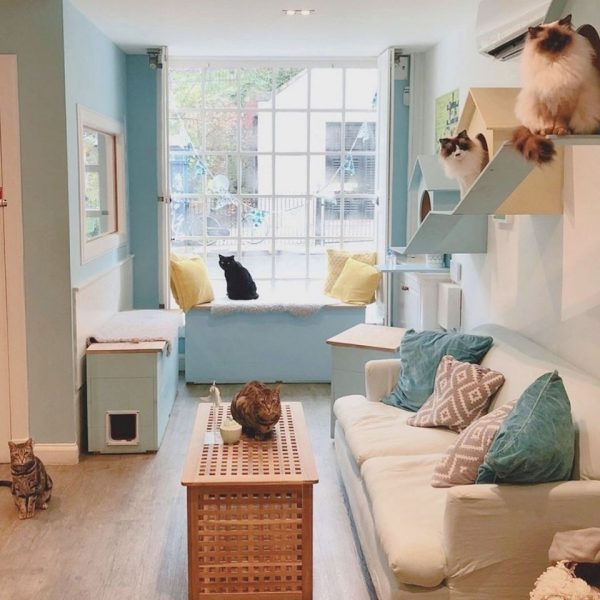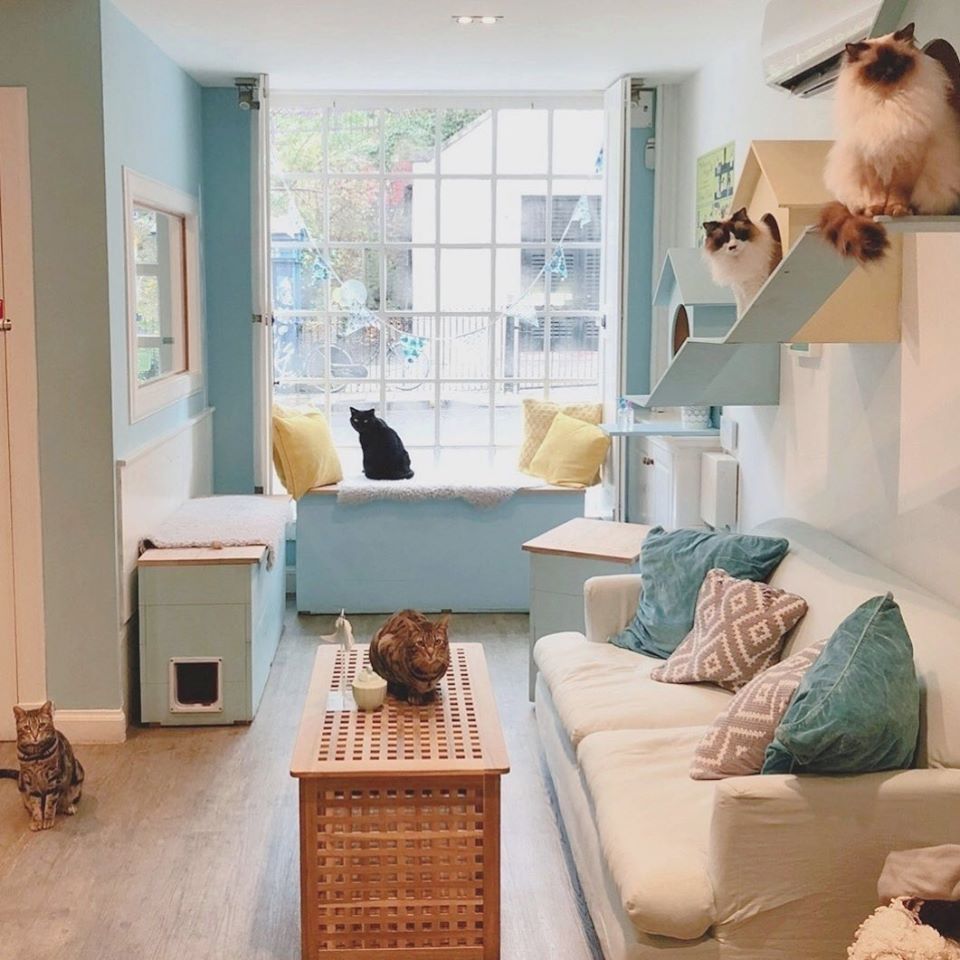 Cat lovers won't want to miss the Maison de Moggy, Scotland's first cat cafe. Designed as a paradise for cats, the cafe is filled with climbing towers, scratch posts, and cosy beds. There are also human-sized chairs and tables, and a lovely menu of teas, coffees, and cakes.
Over in the New Town, the Chihuahua Cafe is definitely one of the more unusual things to do in Edinburgh. Aiming to combine two of life's simple pleasures – cake and dogs – the cafe is home to a small pack of adorable chihuahuas!
19. Chocolatarium Chocolate Tours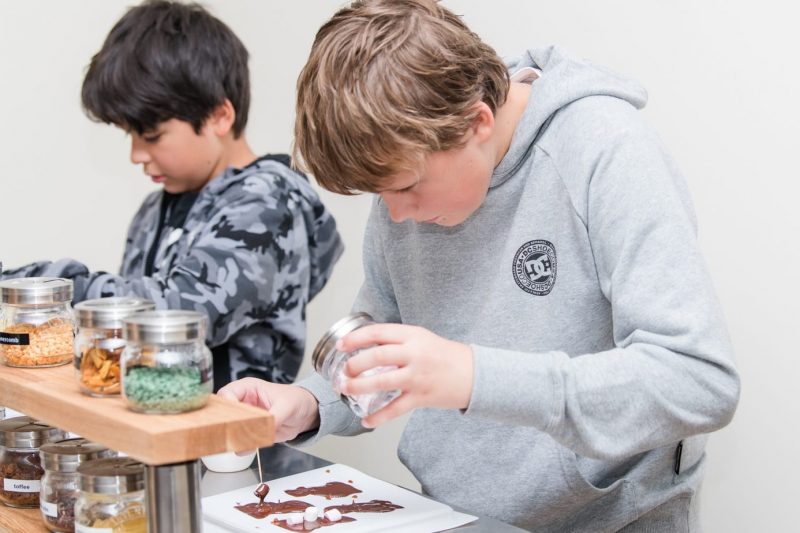 Chocolate lovers rejoice – Edinburgh is home to a fabulous chocolate museum. The Chocolatarium offers a 90-minute chocolate tour which offers a fascinating insight into the history and production of everyone's favourite treat! The tour also includes the chance to taste chocolate, and make your own!
20. The Wee Pub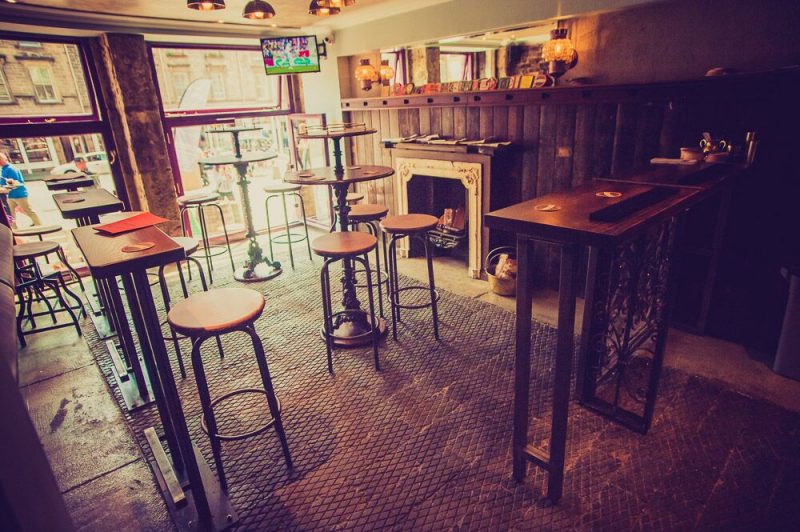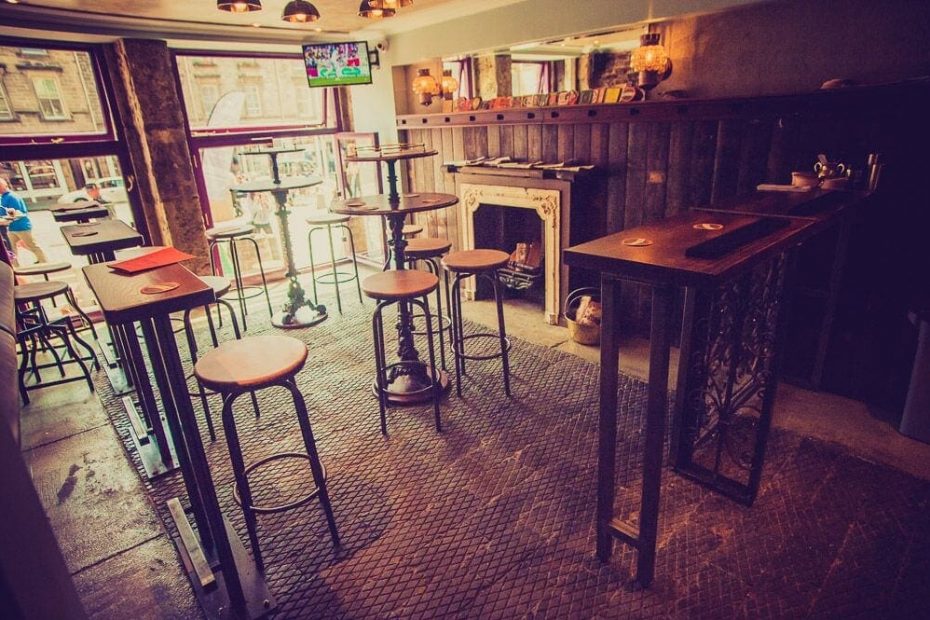 The Wee Pub at Biddy Mulligans in the Grassmarket is the smallest pub in Scotland. This tiny pub has room for about 20 people at a squeeze. Even the menu is on a postcard – but don't worry, they'll provide you with a magnifying glass to read it. This fab little pub also offers gin and whisky tastings for the perfect way to round off a day of sightseeing.
21. Cocktail Geeks themed bars
One of the most fun unusual things to do in Edinburgh has to be the themed bar from Cocktail Geeks (previously Pop Up Geeks). At their permanent venue in the Edinburgh Arches, Cocktail Geeks offer drinks inspired by constantly rotating themes such as Game of Thrones or Star Wars.
Alongside that, they also run pop up bars and drinks experiences at venues across the city. Keep an eye on their social media to stay in the loop.
22. Speakeasy Bar Crawl
If you're looking for unusual things to do in Edinburgh after dark, why not tour a few of the city's hidden bars and speakeasies…
Panda & Sons – Hidden behind a barbershop; head downstairs and enter through the bookshelf!
Hoot The Redeemer – you need to have your fortune told by a tarot card reader before you can enter!
Bryant & Mack Private Detectives – Disguised as a Private Detectives agency from 1930's America.
Under The Stairs – a trendy subterranean cocktail bar.
Secret Arcade – a secret vodka bar hidden above Arcade Bar.
Bramble – A barely noticeable cocktail bar tucked beneath a pawn shop.
Unique Things to do near Edinburgh
23. Pentland Hills
Recommended by: Beata, Stunning Outdoors. Check out her list of winter hikes in Scotland for more inspo!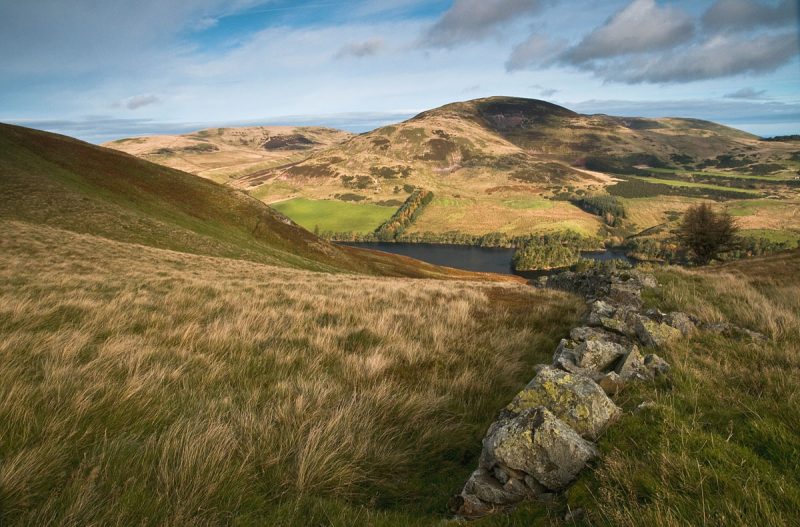 If you look for a place to wind down during your visit to Edinburgh, Pentland Hills won't disappoint you. The rolling hills south-east of Edinburgh offer both gentle and challenging routes to enjoy, with over 100km of unmarked but well-trodden trails.
The Regional Park is easily accessible by public transport, with many buses from the city centre, depending on your starting point.
Our all-time favourite route runs from Flotterstone to Balerno, a fine ridge walk over 5 hills. The route is over 10km long and takes 5-6 hours to complete. The views towards Edinburgh, and further across Forth of Forth to Highlands are breathtaking.
24. Rosslyn Chapel
Recommended by: Heather, RaulersonGirlsTravel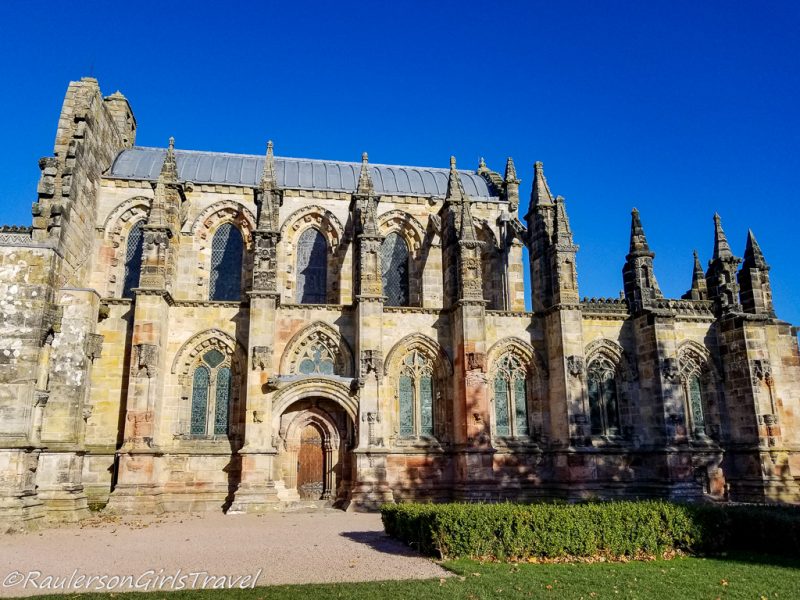 Have you ever watched the movie 'Davinci Code'? A portion of that movie was filmed in Rosslyn Chapel which is less than an hour outside of Edinburgh. You can wander around the church, basement, grounds, and nearby castle. When you are exploring and looking at the numerous stone carvings you can get caught up in the conspiracies of aliens (little green men), maize (before America was discovered), and stories around the Knights Templar.
Make sure to stick around for the informational talks that happen each hour. This is where you will find out all about the drama that happened when building the chapel and the mysteries surrounding this beautiful chapel. Rosslyn Chapel is a must-visit place when coming to Edinburgh.
RECOMMENDED TOUR: Rosslyn Chapel & Scottish Borders Tour from Edinburgh
25. Craigmillar Castle
Recommended By: Yvette, Wayfaring Kiwi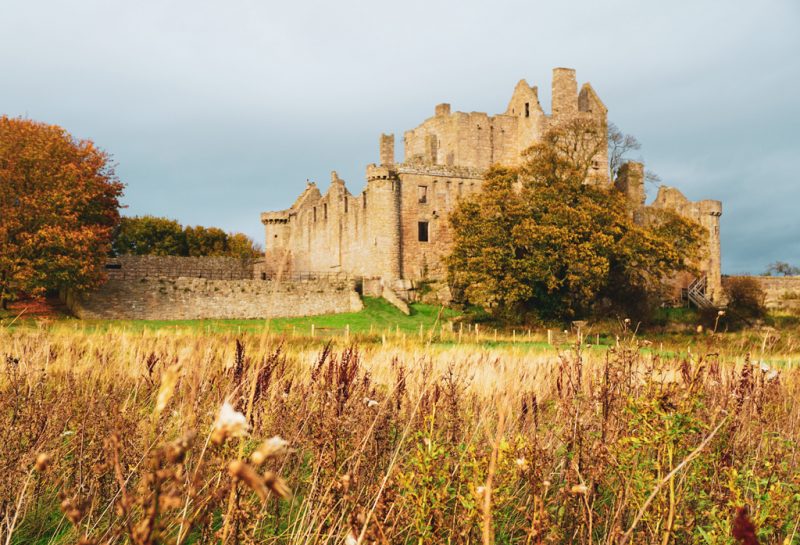 Everyone has heard of Edinburgh Castle, but if there is one castle you should consider swapping it for – it's Craigmillar Castle!
Mary Queen of Scots visited Craigmillar Castle on a few occasions for hunting and horse riding. A pair of yew trees were planted at the entrance to honour her.
The castle is located 3 miles from the city centre, and was known as a safe place for some sneaky plotting. It was at this castle that the 'Craigmillar Bond' was hatched – a plan to dispose of Mary's reckless husband, Lord Darnley.
It's still uncertain if Mary knew about the plan, but the plot was hatched shortly after Lord Darnley murdered Mary's private secretary, David Rizzio, right in front of her.
More recently, Craigmillar Castle was used as a filming location for Outlaw King and Outlander!
RECOMMENDED TOUR: Mary, Queen of Scots Private Day Tour
Map: Unusual Things to do in Edinburgh
Use the map below to explore Edinburgh's most fun and unusual attractions and plan your visit:
More in and around Edinburgh…
Read more about visiting Scotland in these posts:
Escape to the Scottish Highlands
19 Best Things to do in Dundee
Is there anything you'd add to this list of unusual things to do in Edinburgh (and nearby)? Let me know in the comments.
Pin This Post!