Some posts on this site contain affiliate links. If you book or buy something through these links, I earn a small commission (at no extra cost to you). Take a look at my privacy policy for more information.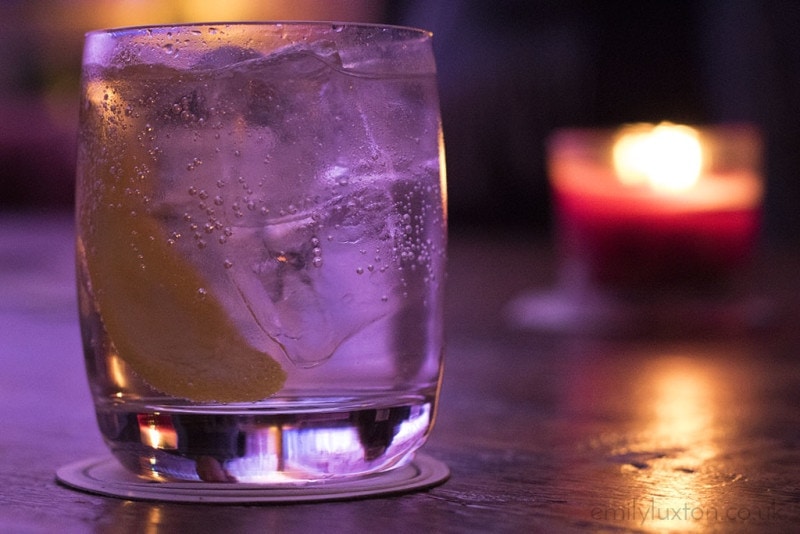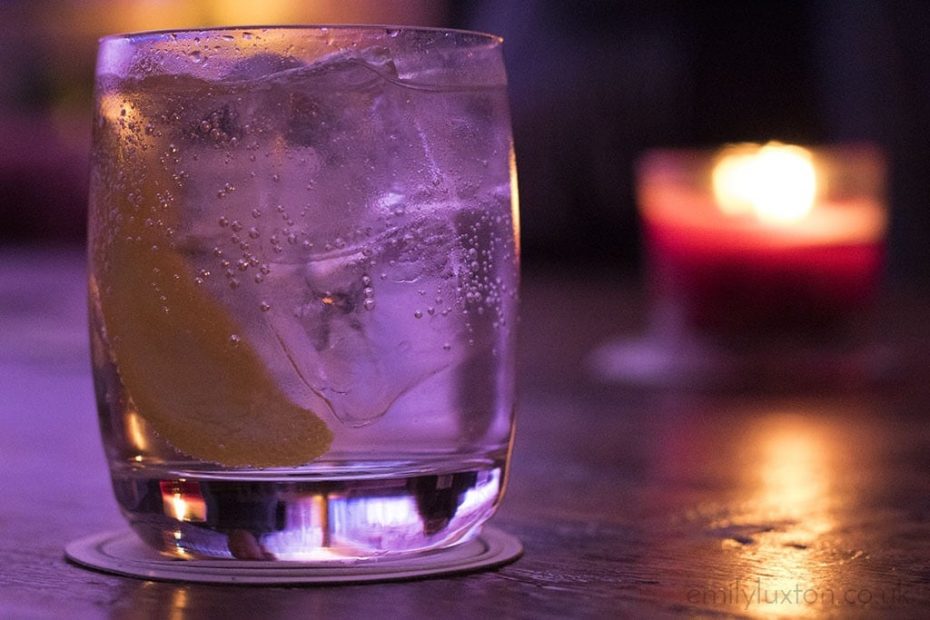 Love gin? Love Scotland? Then you'll be happy to hear that there are a ton of awesome gin distilleries in Scotland!
The UK is now the world's biggest exporter of gin, and about 70% of it is produced in Scotland. Therefore, there are dozens of amazing local gins to try from around the country. Over several trips, I've been lucky enough to tour some of the very best Scottish gin distilleries. In fact, it was at Eden Mill that I first discovered my love of gin!
Alongside my own favourites, I've also rounded up recommendations from some local bloggers. These are just some of many amazing gin distilleries in Scotland, so keep an eye out for others.
9 Gin Distilleries in Scotland
Edinburgh Gin, Edinburgh
Launched in 2010 by the Spencerfield Spirit Co, Edinburgh Gin was one of the forerunners of the Scottish gin revival. As a result, today they're a well-established name in the gin world. They're also an unmissable thing to do in Edinburgh.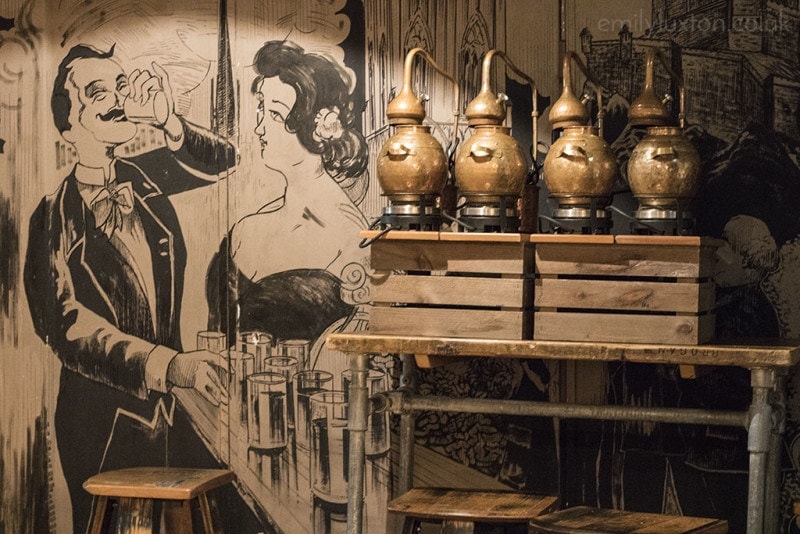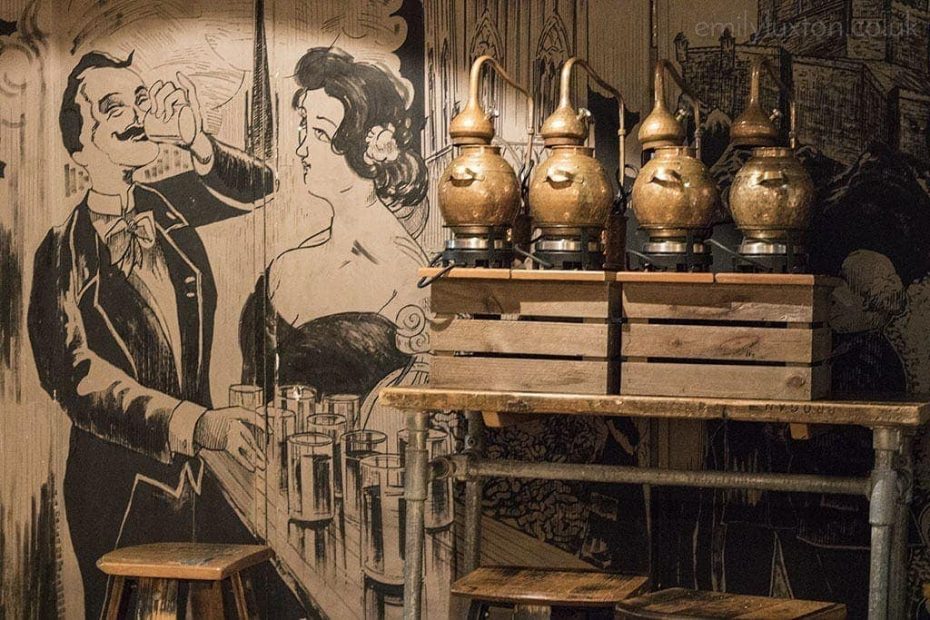 Their popular distillery tours delve into the history of gin in Britain – and particularly Edinburgh. The history of "Mother's Ruin" – and the origin of that term – is often dark, so our lesson was eye-opening and absolutely hilarious. So a trip to Edinburgh gin distillery when you visit Scotland is perfect for newcomers to the spirit.
VISIT: Tastings start from £25. You can also book more in-depth tastings – and even gin-making experiences. Or simply visit the on-site bar and sip your way through the menu!
RELATED POST: How to Plan a Weekend in Edinburgh
Pickerings Gin, Edinburgh
A relatively new kid on the trendy gin block, Pickering's Gin quickly took Scotland by storm. It's even the official drink of the Royal Edinburgh Military Tattoo!
Pickering's was founded in 2013 by two lifelong friends. Armed with a thirst for gin and a handwritten family recipe dated 1947, they opened a tiny gin distillery inside the former kennels of Summerhall, a veterinary-school-turned-art-venue. This Scottish gin distillery features a custom-designed still and an entirely un-automated production line. Even the bottles are wax sealed by hand.
VISIT: You can pick from four different gin tours ranging from £25-£48. The basic "Gin Jolly" tour includes 4 samples and a 5cl miniature bottle of gin.
Eden Mill, St Andrews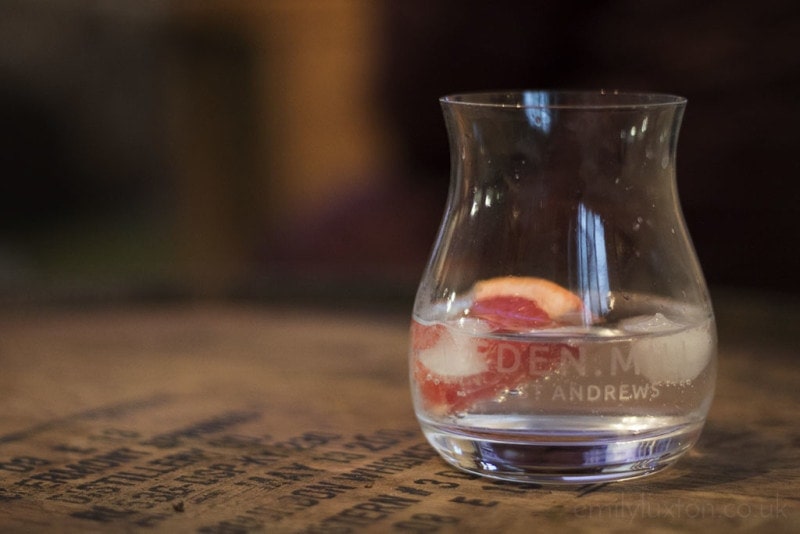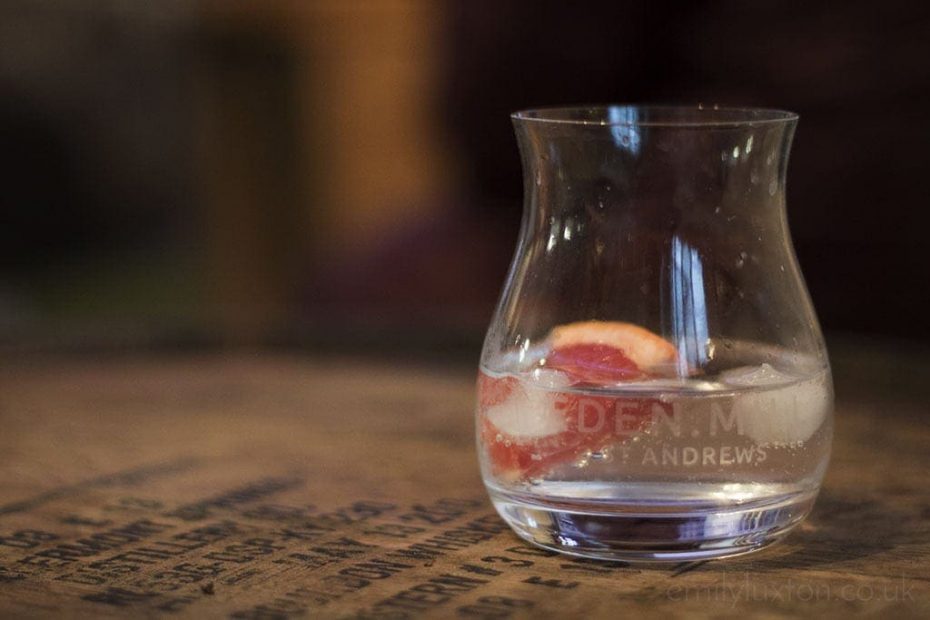 Built on the site of a historic whisky distillery in St Andrews, near Dundee, where the Haig family first made whisky in 1810, Eden Mill began life as a craft brewery. Today, it's Scotland's only combined brewery and distillery.
Eden Mill's range of gins draw on this uniqueness, as well as the site's rich history and location. They use some truly unique botanicals and ingredients in their gins. For instance, their Oak Gin is matured in the brewery's oak beer casks, while the pearlescent Hop Gin is infused with the same hops used to make the Eden Mill beer. Don't miss the softly pink Love Gin, infused with rose petals and whole hibiscus flowers.
VISIT: Eden Mill's website say they aren't running any tours or tastings at this time. Check the website for more details.
Kintyre Gin Distillery, Kintyre Peninsula
Recommended by: Kathi, Watch Me See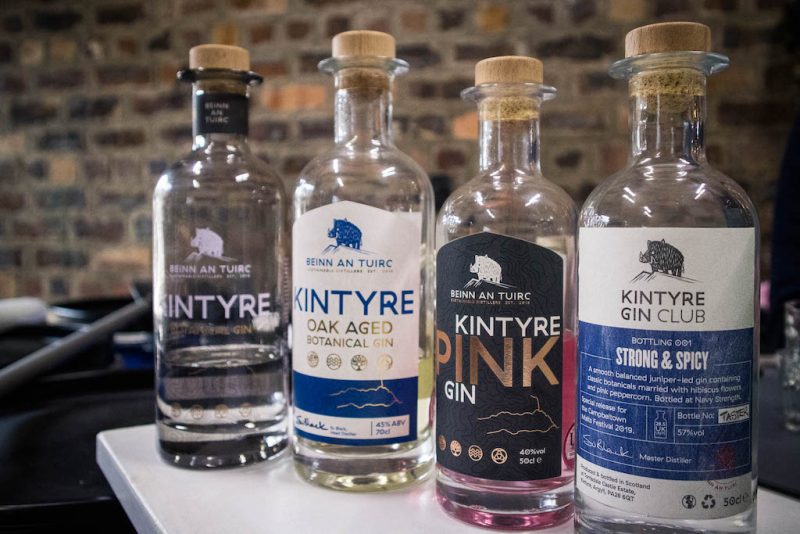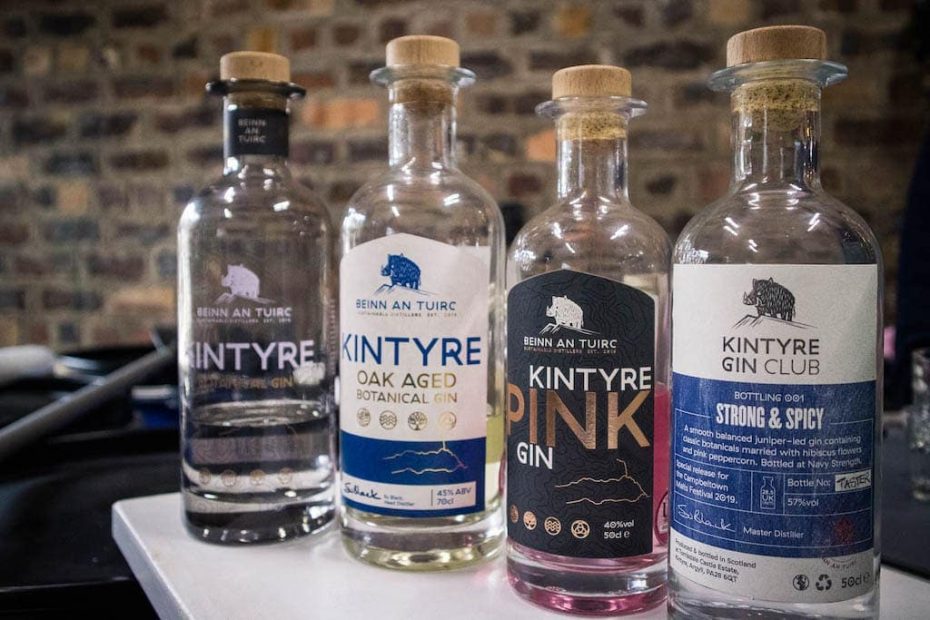 Kintyre Gin is produced at the Beinn an Turc Distillery on the west coast of Scotland. Tucked away near the gorgeous Torrisdale Bay beach on the Kintyre peninsula, this gin is full of green energy.
The distillery is powered by a hydroelectric plant on the estate and all excess power is fed back into the local grid. They also plant trees, use local spring water and support their local community.
Some of the botanicals used in the distillation can be found in the surrounding hills and woodlands. Their range of gins includes something for everyone.
VISIT: Kintyre Gin Experience tours last one hour and cost £12.50, including tastings.
DeliQuescent Gin, Kelso
Recommended by: Larch, The Silver Nomad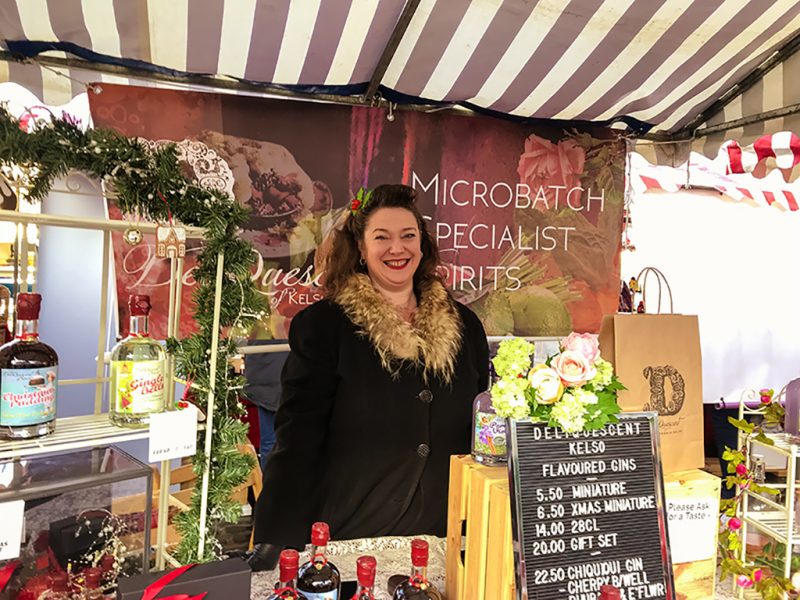 DeliQuescent is a micro-batch gin distillery based in Kelso in the Borders of Scotland. It's run by husband and wife team Simon and Debbie Rutherford, as a complement to their successful MicroPub, Rutherfords.
As a micro-batch distillery, they have honed their skills and taste combinations with amazing results in either pure gin or gin liqueurs.
Imagine a glass of lilac gin that shimmers in the light and smells and tastes of Parma Violets, or try the Rose Gin which subtly changes colour when you add tonic. Sample some Cherry Bakewell liqueur, or Rhubarb and Elderflower Gin and for the true Scots it has to be the World's first Haggis Gin!
VISIT: DeliQuescent appear at a wide variety of farmer's markets. Check their website for details.
Orkney Distillery, Orkney
Recommended by: Susanne, Adventures around Scotland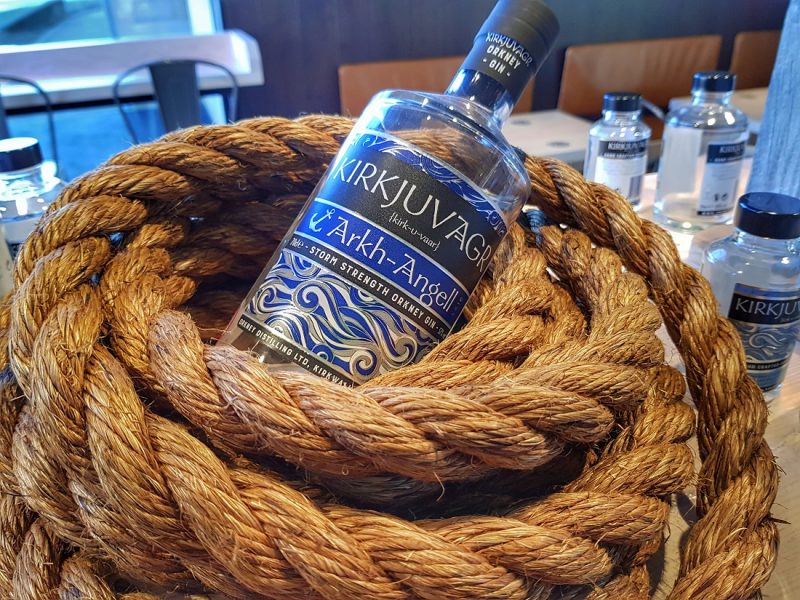 The Orkney Distillery only opened in July 2018 but their range of gins have already won multiple awards including three medals at the 2020 World Gin Awards.
The distillery currently produces five types of gin in its Kirkjuvar range which consist of a unique blend of local Orcadian botanicals and traditional Orkney bere barley which is a unique ingredient among Scottish gins.
Their branding very much reflects the Norse heritage of the Orkney Islands and the name Kirkjuvagr means "Church Bay" in Old Norse and is the original name for Kirkwall, the town where the distillery is based.
VISIT: The Orkney Distillery has a harbourfront visitor centre and bar. Tours range from £13.99 – £ 22.99. Gin-making experiences are also available.
Colonsay Gin, Isle of Colonsay
Recommended by: Kathi, Watch Me See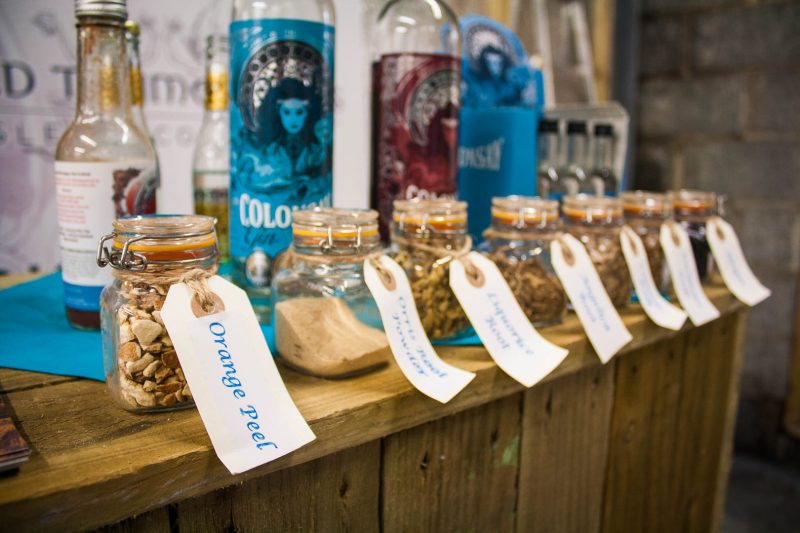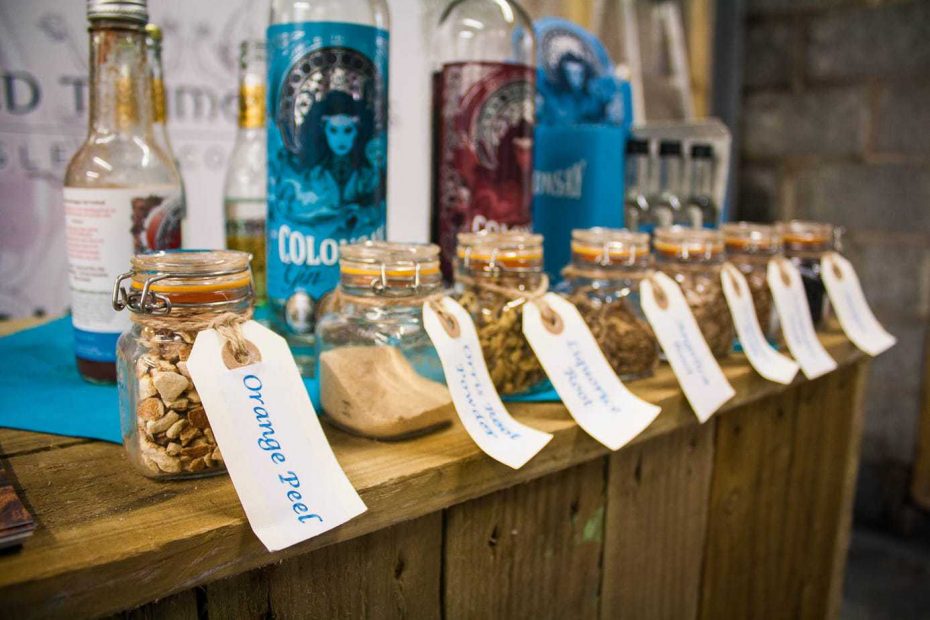 Scottish gin distilleries pop up in the most unlikely places. For example, on the Isle of Colonsay, which is only 8×3 miles in size and home to less than 150 people. Funnily enough, one distillery is not enough – there are actually two gin distilleries and a craft beer brewery on the island!
Colonsay Gin is produced by Wild Thyme Spirits, owned by a couple from England who fell in love with the island, built a stunning house near Kiloran Bay and brought a small copper still with them. Gin has always been their passion and now they produce small batches of Hebridean gin themselves.
Expect a classic London dry gin that tastes particularly delicious with non-flavoured tonic and green chillis or orange peel which elevate the botanicals used for distillation.
VISIT: Tours run between 12:00 – 16:00 Monday-Saturday (and by prior appointment) and cost £14pp.
Shetland Reel Distillery, Unst
Recommended by: Sonja, Migrating Miss.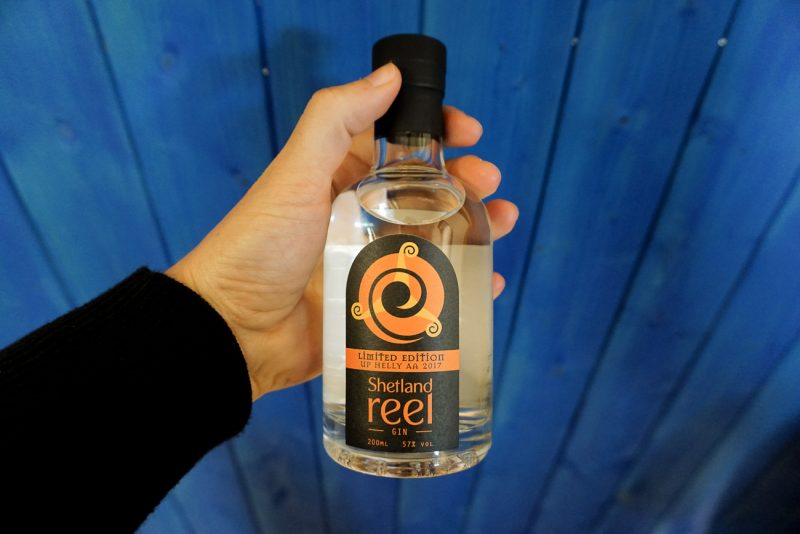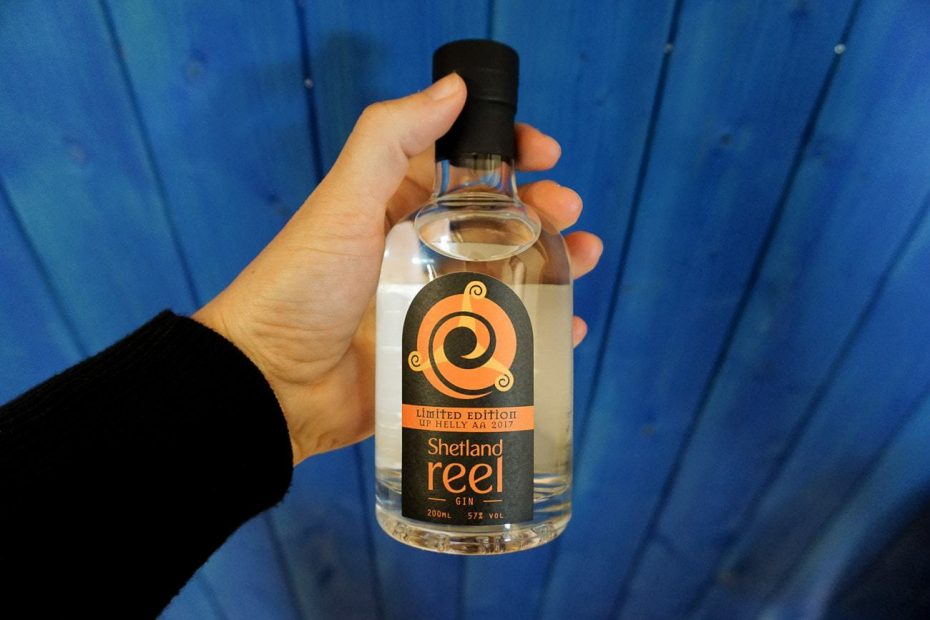 The Shetland Reel Distillery is the northernmost gin and whisky distillery in the UK, located on Unst in Shetland, the northernmost inhabited island of the British Isles. This alone makes it one of the most unique gin distilleries in Scotland!
However, their gins are made with interesting flavours and taste amazing too. The core collection includes the original gin, plus Ocean Sent, made with a local seaweed, and Simmer Gin, with sweet orange flavourings, all of which have won various awards in the last few years.
They also make a special gin, which changes every year, to celebrate the annual Up Helly Aa fire festivals, as well as a delicious Rhubarb & Bramble liqueur made with local ingredients.
VISIT: Guided tastings cost £20pp and include a distillery tour.
Kingsbarns Distillery, Fife
Recommended by: Nicola, FunkyEllas Travel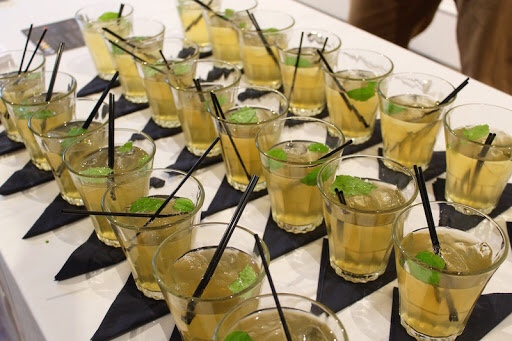 Kingsbarns Distillery sits in the village of Kingsbarns in Fife, so is an excellent stop if you are walking the Fife Coastal Path. What began as a dream of a golf caddy in nearby St Andrews, has become a classy whisky distillery. More recently, a gin distillery was also added. You can take a tour of the distilleries, or even learn to make your own.
Named Darnley's Gin, this light, citrus flavoured drink is delicious. It's made behind the whisky distillery in a little farm cottage. The gin is named after Lord Darnley who met Mary, Queen of Scots in the nearby Wemyss Castle. The Wemyss family own and produce both the gin and the whisky and have a long family history in the area.
VISIT: Tours of the gin distillery are £14 for an hour-long tour, and include a tasting. You can also book a Gin School experience to distil your own bottle of bespoke gin.
Can you recommend any more of the best gin distilleries in Scotland? Scroll down to leave a comment.
Pin This Post!