Some posts on this site contain affiliate links. If you book or buy something through these links, I earn a small commission (at no extra cost to you). Take a look at my privacy policy for more information.
"Oh, are you going to The Festival?"
That's the question everyone asked me when I mentioned that I was travelling to the Scottish capital this summer. Was I going to The Edinburgh Festival? It seems to be the only thing anyone associates with the city.
Which is strange, when you consider that there is actually no such thing as "The" Edinburgh Festival.
The city has twelve official festivals, six of which take place in August, and none of which is called The Edinburgh Festival! The original, founded in 1947, is the Edinburgh International Festival (7th – 31st August), while the one most people know about and associate with the city is the Fringe Festival, set up the following year to run alongside the 'main' event and which is now so massive – with over 3,000 shows squeezing into theatres, pubs, tents and who knows what other venues across the city this year – that it's come to be thought of as "the" Festival.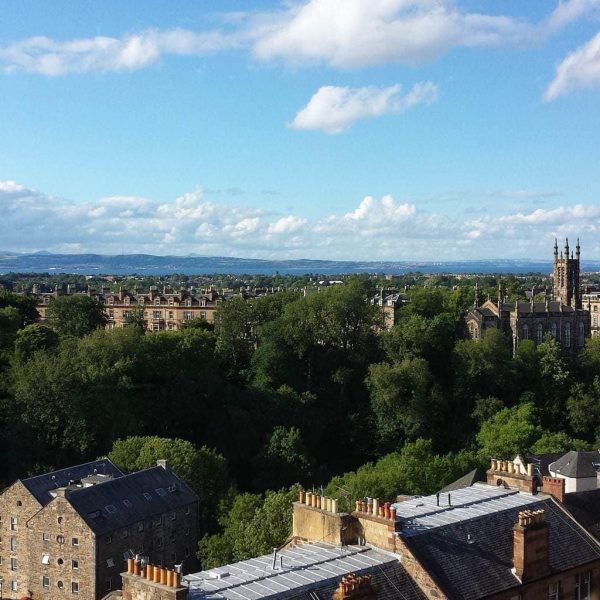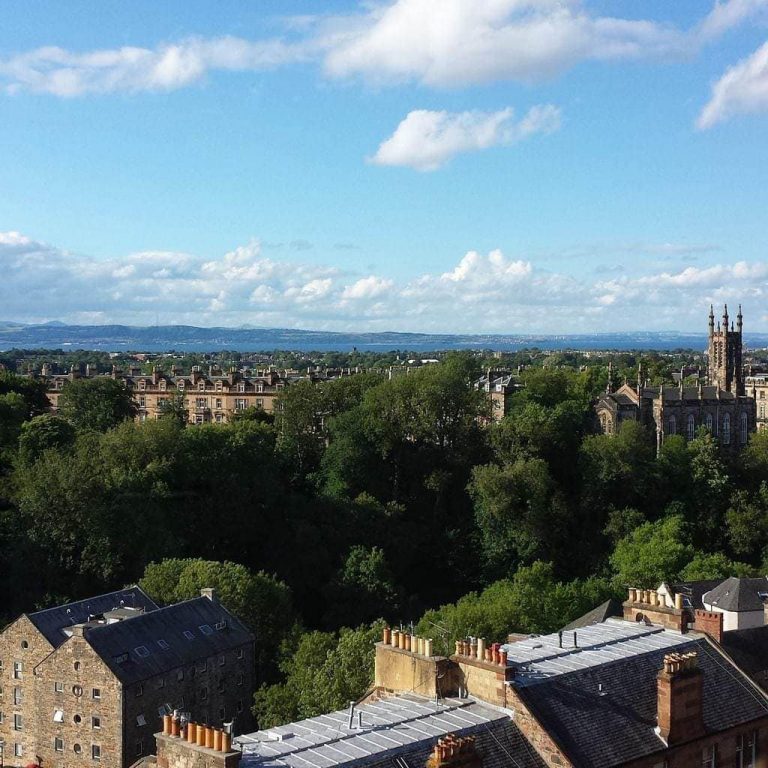 The Other Edinburgh Festivals
Last month, I travelled up to Edinburgh to discover some of its other festivals, the ones nobody outside of Scotland seems to remember in the face of the Fringe.
I was there with Festivals Edinburgh, the seemingly super-human team behind organising the twelve enormous annual festivals, which range from the spectacular three-day Hogmanay fest over New Years to a week of storytelling around Halloween, and the festival I was there to see was the Jazz and Blues Festival which ran from 17th to 26th July this year.
Welcome to Edinburgh
For the first time, I crossed the border into Scotland – one of those places that's so close to home it's gone almost unnoticed in the face of farther, more exotic destinations – and found myself the furthest north I'd ever been in my own country. Edinburgh, a city I've always felt I knew from its prominence in books I love, sprang up suddenly around the train, dazzling in bright sunlight and all the more radiant after a day of rain.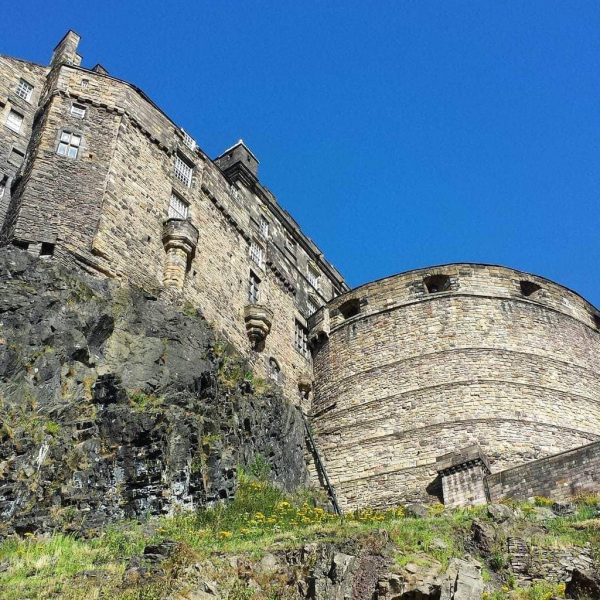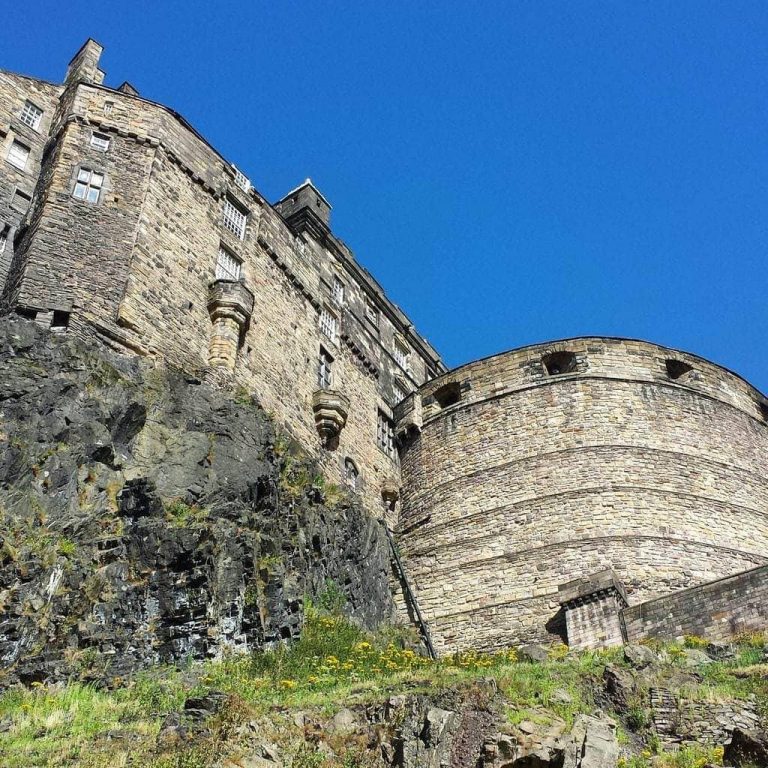 Even at the height of summer, hot weather in Edinburgh is a rarity, as I quickly learnt. The few days I was there were a clash of seasons, with bright sun suddenly giving out to blackened skies and grim torrents of rain. Atop the iconic castle – one of the many must see castles in Scotland – I found myself in a vortex of bitter wind. Even down in the sloping streets and narrow alleys of the old town, all set around the central strip of the Royal Mile, the chilly winds found their way through my jacket and had me shivering in spite of the blazing sun.
Down in the old town, Edinburgh oozes not only with ancient charm and history but with a vibrant creativity and eclecticism, with streets full of music and art, making this the perfect location for the festival city that Scotland's capital has become.
Edinburgh Jazz and Blues Festival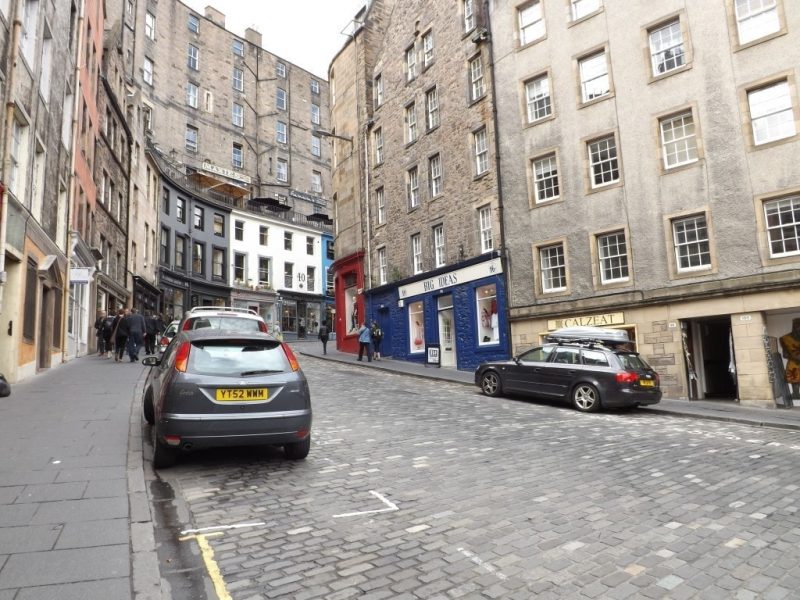 And thanks to its long history as a festival city, Edinburgh has no shortage of venues despite the relatively small size of its beautiful city centre.
The Jazz and Blues Festival, so varied and widespread that it would be impossible for fans of any music genre not to find at least one show they liked, was spread across several of the city's best and quirkiest venues.
From the dark and crowded basement of The Jazz Bar to the incredible 19th-century Spiegeltent in St Andrew's Square, the venues were as much a part of the show as the shows themselves. Most impressive of all was the Tron Kirk, a converted 17th-century church with a towering ceiling of arched wooden beams, where I took in one of my favourite shows of the festival.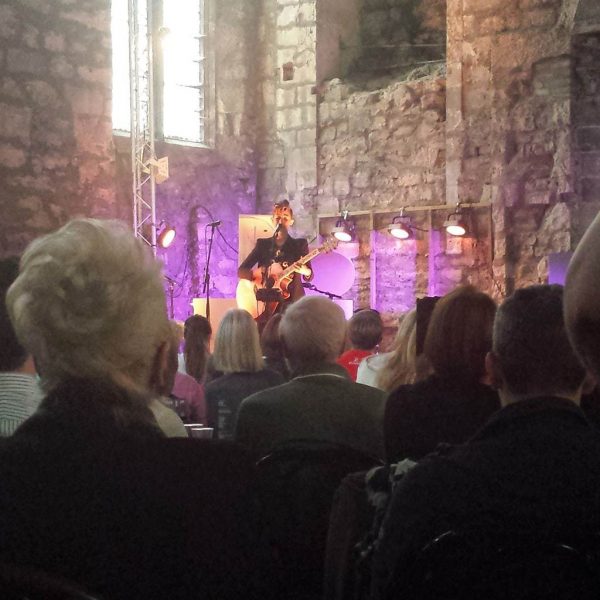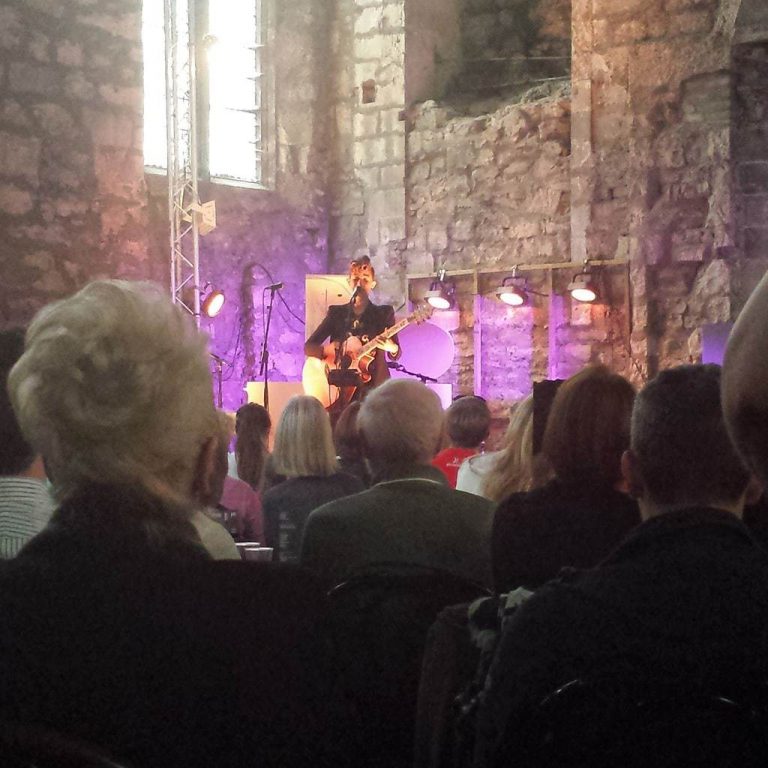 The beautiful, sultry singing voice of beatboxing artist Butterscotch was perfectly suited to this dimly lit antique space, where candlelight flickered on the informally arranged tables and chairs and the crumbling walls of the church were picked out in soft purple lighting.
As she played slow, bluesy songs on the piano or guitar, Butterscotch alternated between singing and beatboxing, using a loop pedal to set up a beat and even producing a trumpet solo with nothing but her lips. Quirky, modern, and exquisitely beautiful, it was one of the highlights of the whole festival for me.
Storytelling Festival
The first show I took in, though, was at the Festival Theatre Studio; a new, small venue alongside the impressive Festival Theatre, which has the largest stage in Scotland and plays host to shows across many of the Edinburgh festivals.
Tom Bancroft's band Trio Red, with Tom Calwey on the piano and Furio di Castri on bass, tried something completely new, performing live while acclaimed poet and playwright David Greig shared free-writing inspired by the music.
The concept sounded a little off-beat, but as soon as Greig began typing I was entranced. "It's not homework", he told us before getting started, explaining that we didn't have to follow every word – but I couldn't look away. Watching a writer produce work live, to the tune of soft, sometimes improvised, jazz, was a really special experience and one which combined the Jazz and Blues Festival with another of the 'big twelve'; Edinburgh's annual Storytelling Festival (23rd October – 1st November).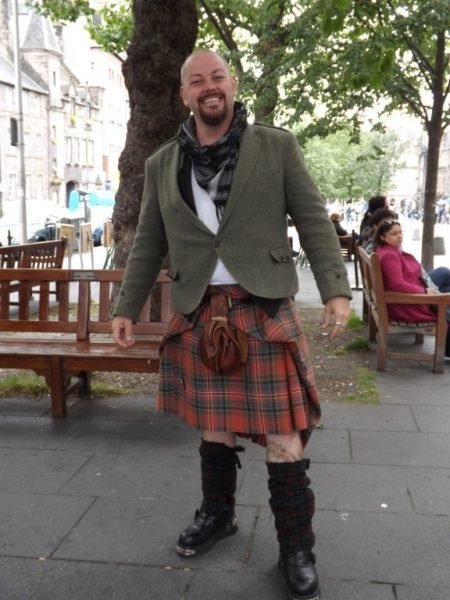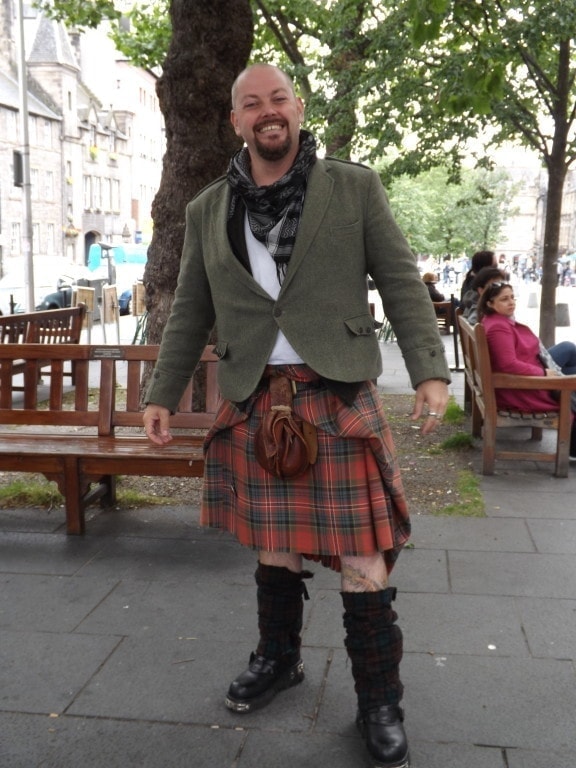 This enticing festival, which draws on the city's rich literary heritage, it's fascinating history, and Scotland's folklore and myths, takes place annually in October, and one of the event's stars is local legend Calum Lykan, who I met on my second day in Edinburgh on his incredible free walking tour.
A Strange Auld Toon
It's a Strange Auld Toon is all about Edinburgh's amazing, bizarre, and frequently disgusting history – and it's nothing like any city tour I've ever taken.
Rather than reel off facts and dates, Calum told stories; leading us deep into the dark heart of the city and using history and legend to create amazing stories set in the very streets, closes, pubs and houses we were passing.
As a professional storyteller, Calum has access to official records and historical documents that most people will never see, and his head is full of the strange and wonderful tales that these tell, so a tour with him is truly fascinating – and often unique. Ask him a question, and he'll produce a story to answer it; often ones that no other tour has heard before.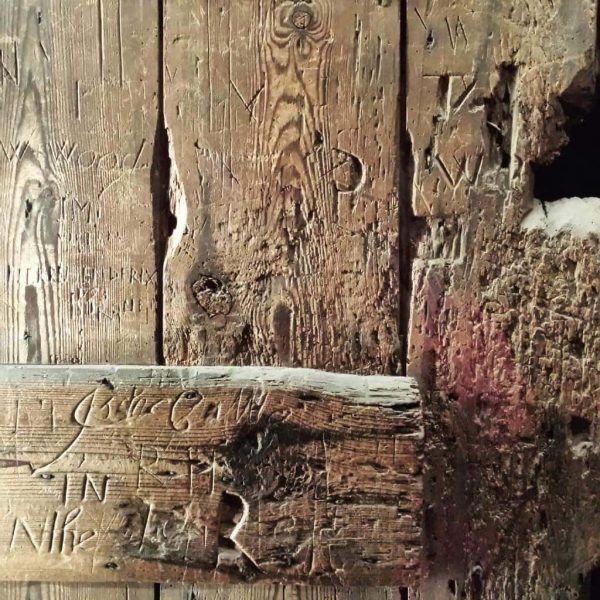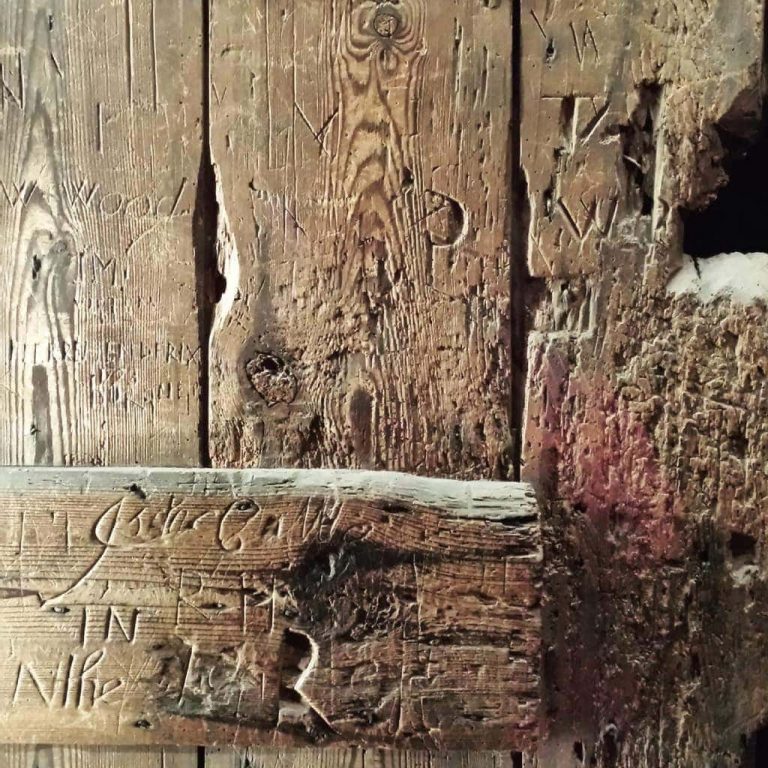 Rag Time at the Spiegeltent
From Calum's bizarre world of murderers, thieves, grave-robbers, and reanimated corpses, the leap to 1920s New Orleans in the stunning St Andrew's Square Spiegeltent was a bit of a shock to the system.
But, with the late afternoon sun streaming through the red-stained glass around the top of the huge, circus-esque tent onto the wooden walls and mirrored pillars, I was quickly transported to the birthplace of jazz.
The Louisiana Rag Time Band, led by Bill Salmond on banjo, was the perfect experience; five old guys, drinking beers between sets, recreated the swinging sounds of early jazz in New Orleans with tangible passion and some serious musical skill, especially from special guest Finlay Milne on trumpet.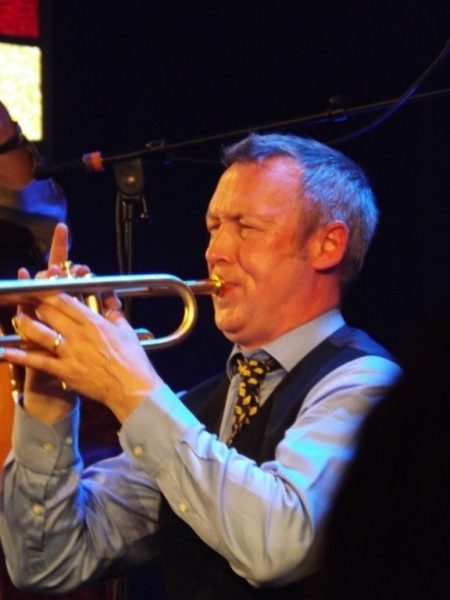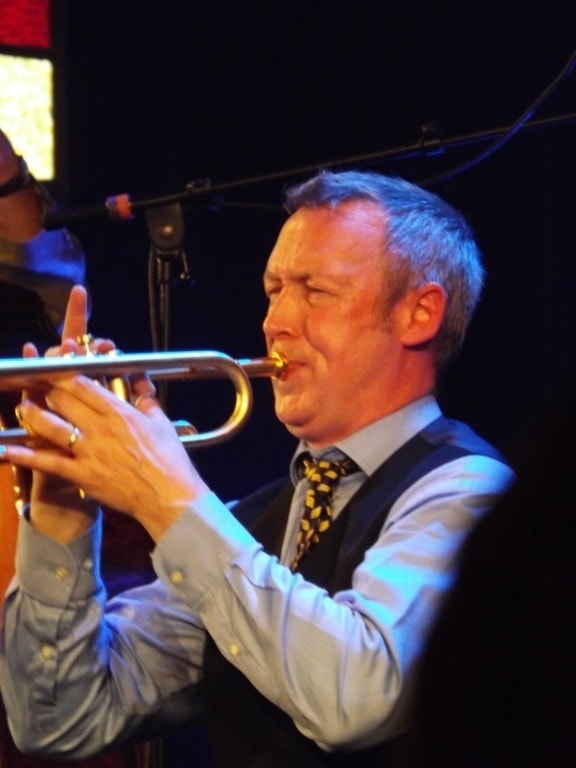 Edinburgh Art Festival
The beauty of this Festival City is that the twelve festivals have an impact on the entire year, so there really is always something going on.
Although I was there specifically for the jazz and blues, I was able to catch a glimpse of the Storytelling Festival through my tour with Calum, and of the Edinburgh Art Festival (30th July to 30th August) at the lovely Fruitmarket Gallery where I took in Phyllida Barlow's new show, Set.
Through oversized sculptures, the artist had essentially turned the gallery inside out, creating what looked like a colourful building site, rich with different textures and shapes.
More exciting for me, as a photography graduate, was the show Stardust, a huge expo of photographer David Bailey's impressive catalogue of work at the Scottish National Gallery.
Almost everyone will recognise Bailey's iconic black and white portrait of Mick Jagger wrapped in a thick fur hood, but the fashion and portrait photographer has turned his lens to a huge variety of subjects, from models and superstars to indigenous tribes in Papua New Guinea, so this huge collection of his work was absolutely fascinating.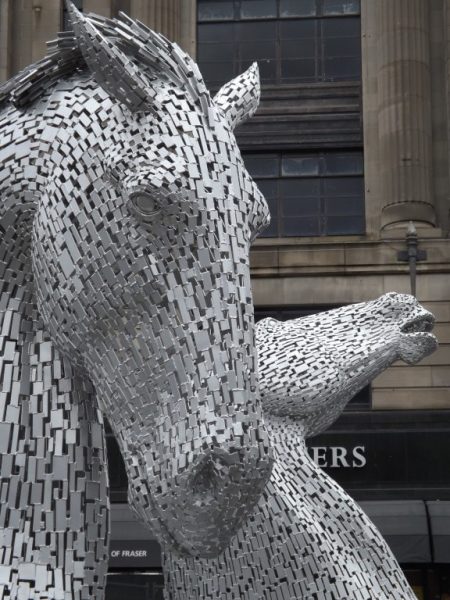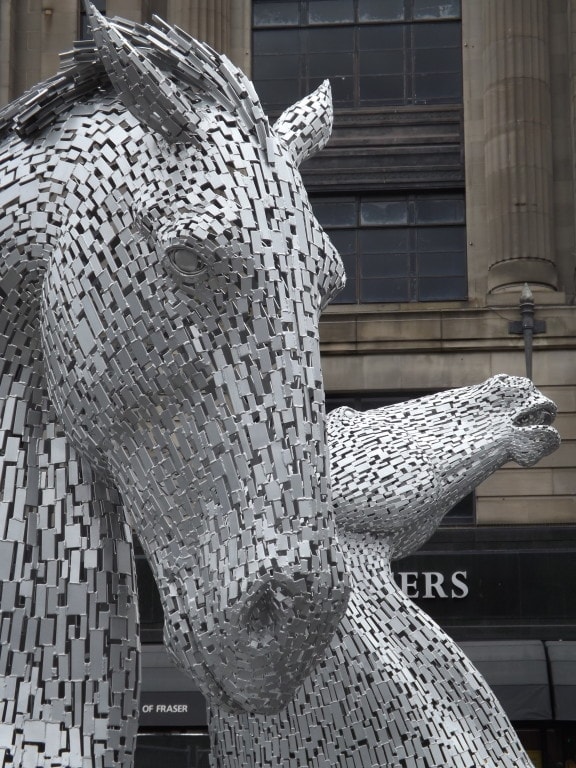 Comedy at the Festival Fringe
Art also plays a big part in the Edinburgh Festival Fringe (7th – 31st August), which combines theatre, dance, musicals, exhibitions, street performers and a whole lot more into one enormous event.
But the Fringe Festival is best known for comedy, and this is another festival element that can be found year-round in Edinburgh. I caught one of Monkey Barrel Comedy's new material shows, a small and informal gig upstairs at The Beehive Inn in Grassmarket, a sort of Fringe preview where five comedians essentially tested out material for their upcoming Fringe shows, giving a great taste of what's in store this year.
Almost a year on from the independence referendum, a lot of the material from these five Scottish comedians was about Scotland, Scottishness, and being Scottish – from Bruce Fummey's History of Scotland to Vladimir McTavish's Scotland, 45 Events That Shaped a Nation.
The highlight for me was Jay Lafferty, a fabulously hilarious comedienne who had me cracking up with one of the sickest stories of drunken behaviour I've ever heard. If you're heading to the Fringe, I highly recommend catching her show Mockingjay at The Stand Comedy Club.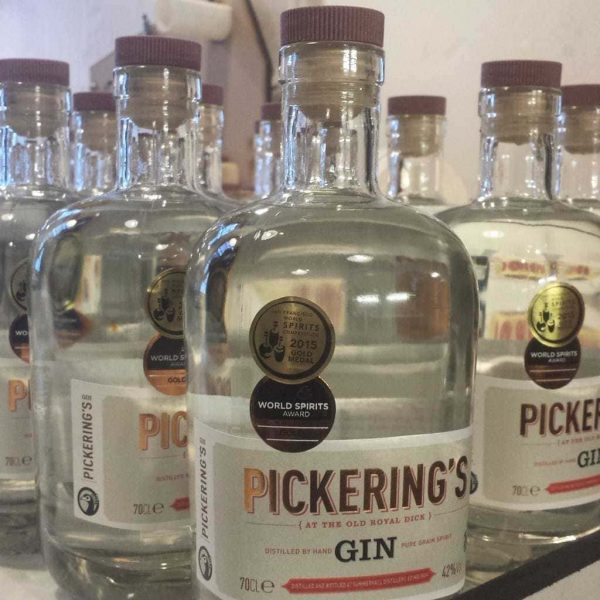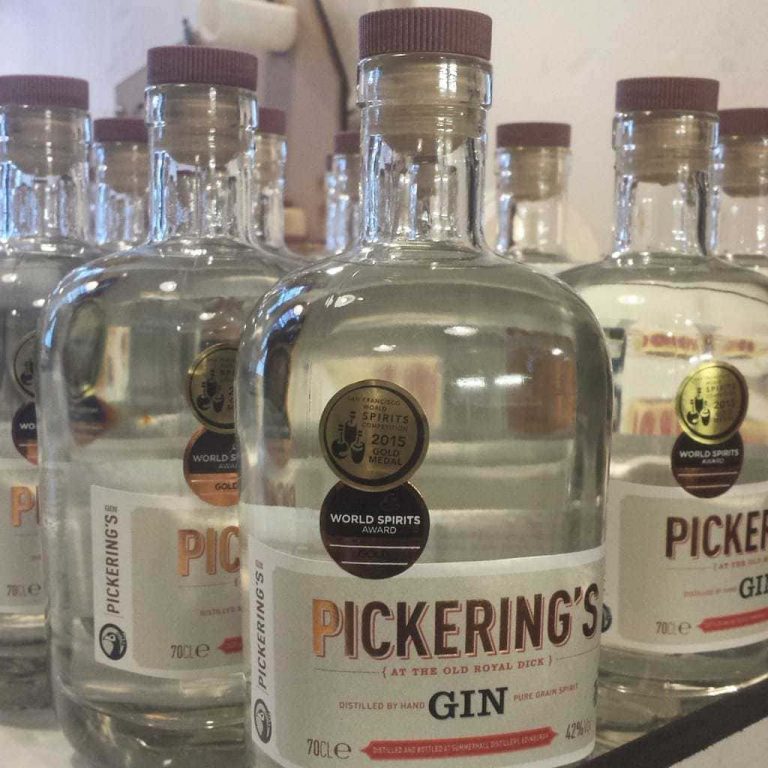 Edinburghs' Gin Scene
It wouldn't be a festival in Scotland without a drink or two, and while whisky may be the obvious choice, it's not for everyone. So I hunted out something a little different, and what I discovered was Pickerings Gin, a relative newcomer that was founded by friends Matt and Marcus in 2013. Their Summerhall Distillery, housed in the old dog kennels of a former veterinary school, was the first gin distillery to be opened in Edinburgh in over 150 years, and I got a behind-the-scenes glimpse into this tiny distillery, where much of the machinery was designed and made by the two founders.
In spite of being a fast-growing company and winning multiple awards for their gin, the Pickerings distillery is still very small scale, with everything done by hand, right down to the bottling and labelling. I was even able to have a quick go at wax sealing a bottle and, obviously, I was amazing at it!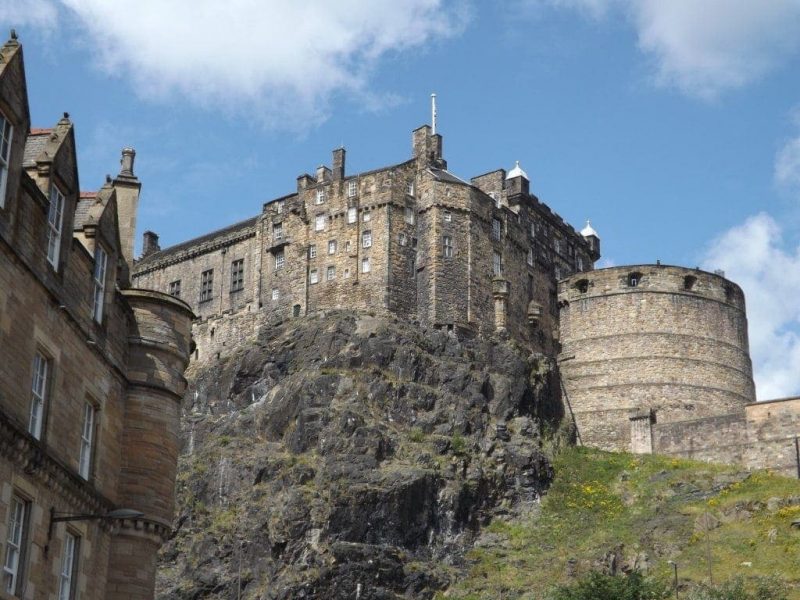 Back to Jazz…
It's easy to digress in Edinburgh, where so much is going on even outside of the festivals that it constantly feels like visiting ten cities at once. But, let me get back to the jazz and blues, since that's the thing that took me to Scotland in the first place.
From artsy jazz storytelling to the riveting sounds of Butterscotch and right back in time to the roaring twenties jazz scene, it had started to seem as though I'd seen it all by now. But there was so much more going on: with 140 gigs over the ten-day festival and so many micro-genres within the spectrum of jazz and blues, there was a show for everybody.
In The Jazz Bar, a dark and cramped basement bar that was rammed with jazz lovers of all ages, I caught a show by Thelonious, four top London based musicians who exclusively play tracks by Thelonious Monk. Jazz pianist Monk composed over 70 pieces, making him the second most prolific jazz composer, and this was a great chance to listen to some of the rarer stuff, like Coming Round the Hudson.
My final jazz experience was back in the stunning Tron Kirk, easily my favourite venue and a star in it's own right. Leeds-based band Alligator Gumbo, decked out in trilbies and waistcoats, gave me one last burst of 1920's jazz. "Just enjoy yourselves", they told us,
You don't have to sit here and analyse it – it's not that kind of jazz.
And enjoy it we did; the whole thing was really good fun. Jaunty, lively sounds of early jazz songs filled the beautiful church, and the lads gave a fantastic show, running out into the audience as they played or lying on the piano for a sax solo. It was the perfect send-off from the Edinburgh Jazz and Blues Festival, a real burst of energy and passion, and as I headed away from the Royal Mile and down the Scotsman Steps – to the station I was on a complete high.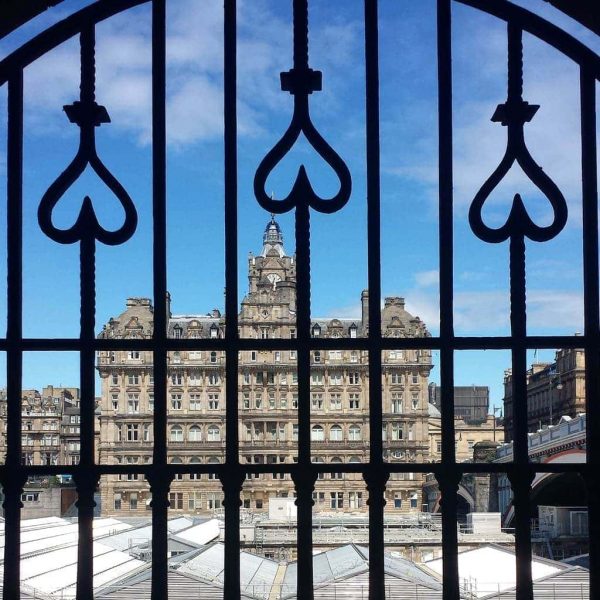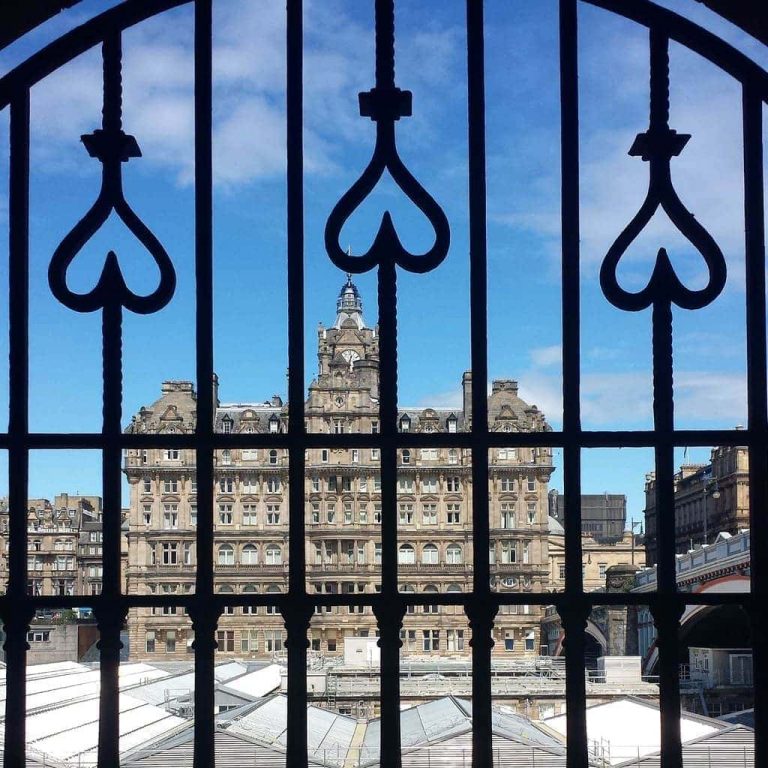 A True Festival City
Edinburgh, dazzling under a blue sky and one last dose of vibrant sunshine, swelled with art, music and passion – truly a festival city.
I was totally and utterly enraptured, and not for the first time feeling sorry that I never applied to the university here back when I was eighteen.
Of course, though, as my bus to the airport pulled away, that brilliant sun evaporated in a smog of black clouds, and the city was plastered with another downpour. Luckily for Edinburgh, it even looks stunning in the rain.
Read More
Visiting in August? Check out my guide to making the most of Edinburgh Fringe!
How to Plan a Weekend in Edinburgh
Why You Need to Watch the Royal Edinburgh Military Tattoo
Huge thanks to Festivals Edinburgh for sponsoring my visit and assisting my research. All words and opinions are my own.