Some posts on this site contain affiliate links. If you book or buy something through these links, I earn a small commission (at no extra cost to you). Take a look at my privacy policy for more information.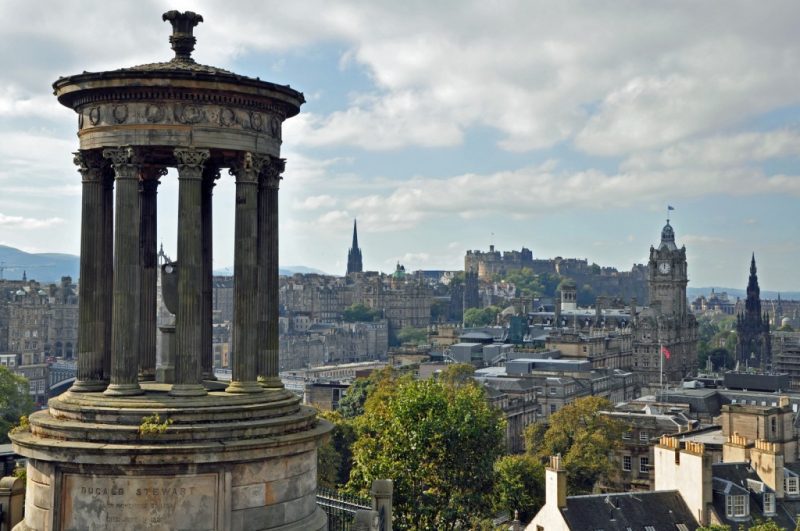 Planning your first ever trip to Edinburgh Fringe Festival? I've got you covered! Before I went, I had no idea what to expect and if it hadn't been for a little help from the organisers, I would never have seen half as much as I did.
There's just so much on that it can all feel a little overwhelming – so I've put together a blog post all about how to make the most of the Edinburgh Fringe. Enjoy!
My trip to Edinburgh was supported by Edinburgh Festival City. As always, all words and opinions are my own.
First image credit – Marketing Edinburgh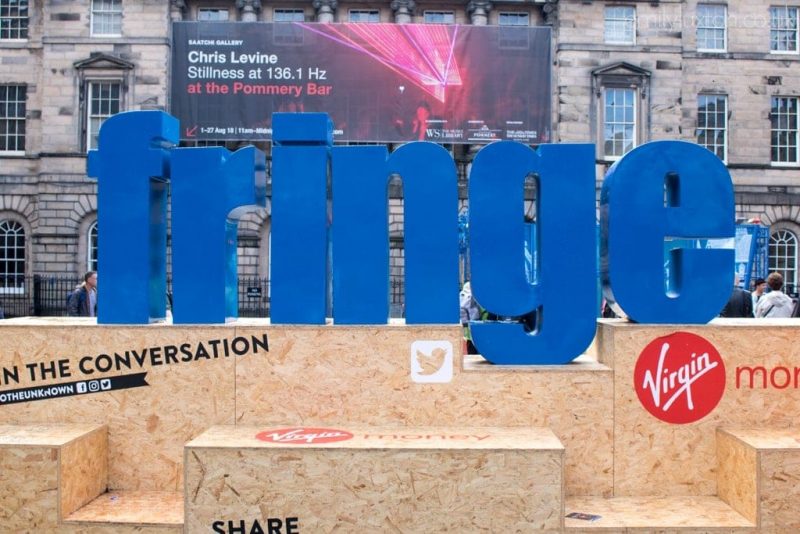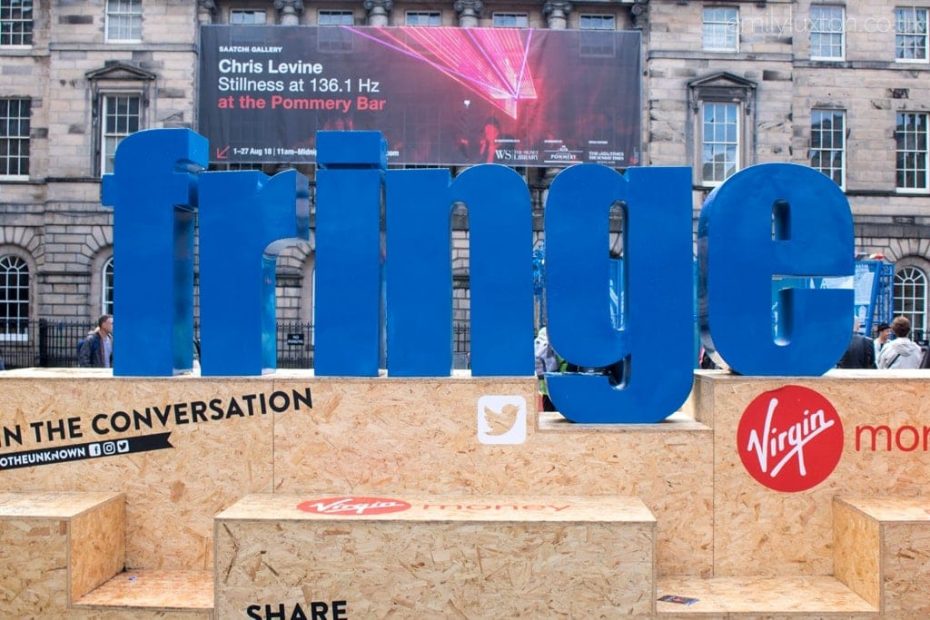 When is Edinburgh Fringe?
The Edinburgh Festival Fringe (official name) happens every year in August and runs alongside the Edinburgh International Festival. In 2023, the Edinburgh Fringe will run from the 4th to the 28th August.
Fun fact: it's called the Festival Fringe because it was set up as an alternative to the International Festival and it ran "on the fringe" of the festival.
READ MORE: 25 Unusual Things to do in Edinburgh
8 Tips for Edinburgh Fringe Festival
Below, I've rounded up some top tips for your first Edinburgh Fringe, to help you make the most of your visit. Hope it helps!
READ MORE: check out Vicky's post about our visit to find out more about the shows we went to!
1 – Do your research
With tens of thousands of shows across literally hundreds of venues, Edinburgh Fringe Festival is BIG. There's so much to see and do, and you could never do it all, even if you were there for the whole month.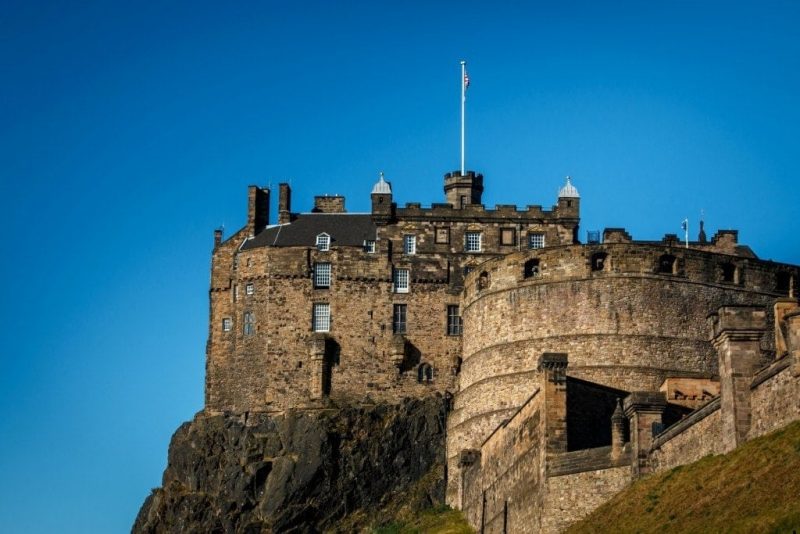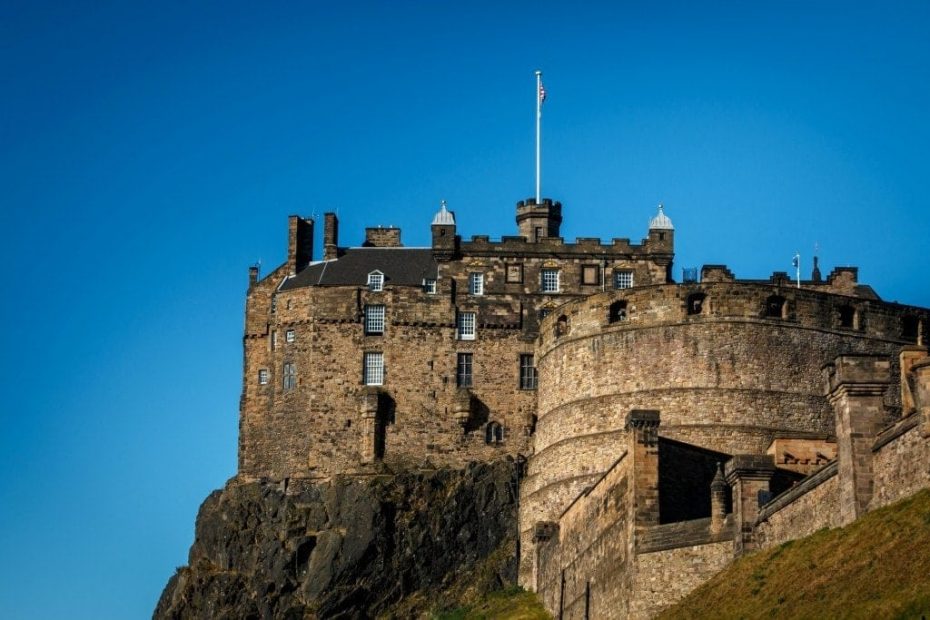 So, the trick is to do some pre-planning to really make the most of your first Fringe. As soon as shows start being announced, read through the listings and see what takes your fancy. Big-name shows can get sold out pretty fast so plan ahead and book your tickets in advance. That said, there's usually plenty of availability at the smaller shows so even if you had nothing booked you'd be able to catch plenty of stuff.
If you've no idea what you want to see, check the reviews from the year before, and take a look at the winners of the various Fringe awards. That's a good place to start to give you an idea of who might be good this time around.
2 – But don't do too much research!
You want to have a few things planned so that you're not scrambling around looking for shows to go to. But you also need to leave room for spontaneity. Part of the joy of Fringe is getting word-of-mouth recommendations.
Walk the streets around the city centre, especially near the festival areas, and you'll be bombarded by leaflet-ers trying to tempt you to come to their show. On occasion, you'll even see cast members performing skits to tempt you in. Or you might just overhear people chatting in line at the coffee shop and think "that sounds awesome".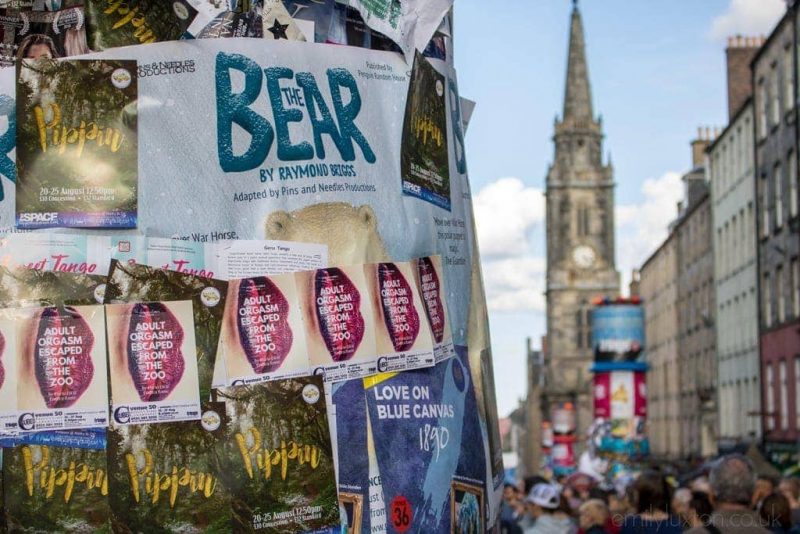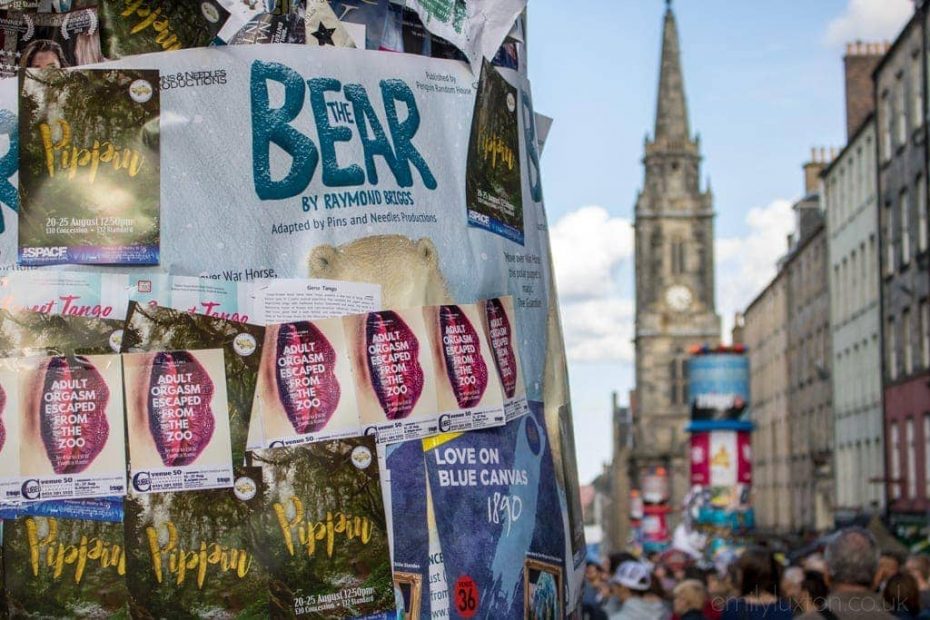 These recommendations can be hit-and-miss, because of course people dishing out flyers will say anything to get you to buy a ticket. We saw a really naff cabaret act because we believed a guy who bigged it up to us, but we also caught a pretty fun show called Comedy in the Dark. It's all a voyage of discovery, which is part of the fun!
3 – Ask for special offers
Often, you can pick up a code to get a special offer on a ticket. Some are printed on flyers or posters, others are secret passwords which you can get by asking the person who hands you a flyer! We picked up a 2-4-1 discount on a few sets of tickets. Just ask if there's an offer on and you might get lucky!
4 – Aim to go in the middle of the festival
There's not really a bad or good time to visit the Edinburgh Fringe Festival. With so much on throughout the month, and many shows doing the full run, you could go anytime and have a zillion things to do. You could even spend the whole month in Edinburgh and not see and do everything the Fringe has to offer.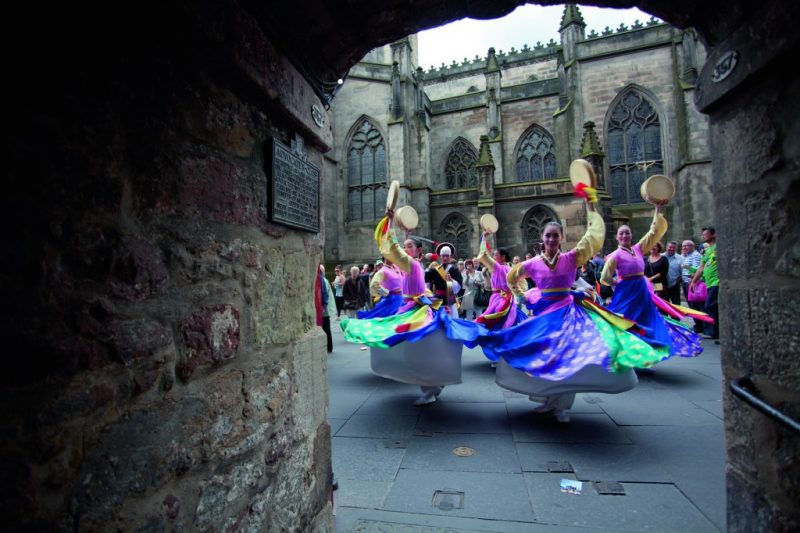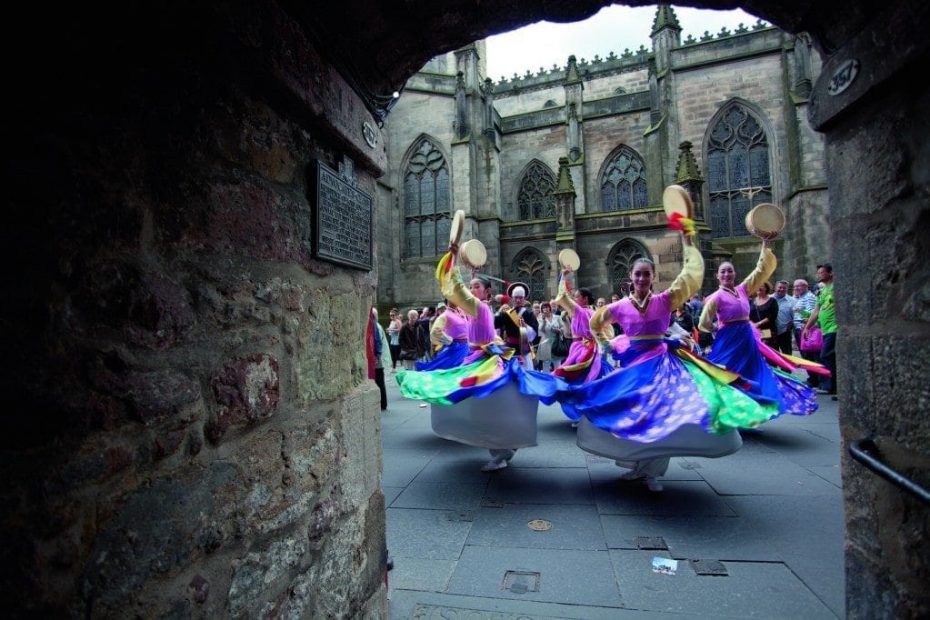 But, if you go towards the middle of the festival, once things have already been running for a while, it'll be easier to get word-of-mouth recommendations. Reviews will have been published, and people will be talking about their favourite shows.
This will make it easier to figure out what you really want to see, as you won't be buying tickets based on the synopsis alone (those rarely give much away).
5 – Pick up a free Fringe Programme
Every year, the Fringe publishes a telephone-book-sized festival programme listing every single show and venue. And it's totally free! You can order it online (you just have to pay for postage) or pick one up completely free from a number of locations on launch day.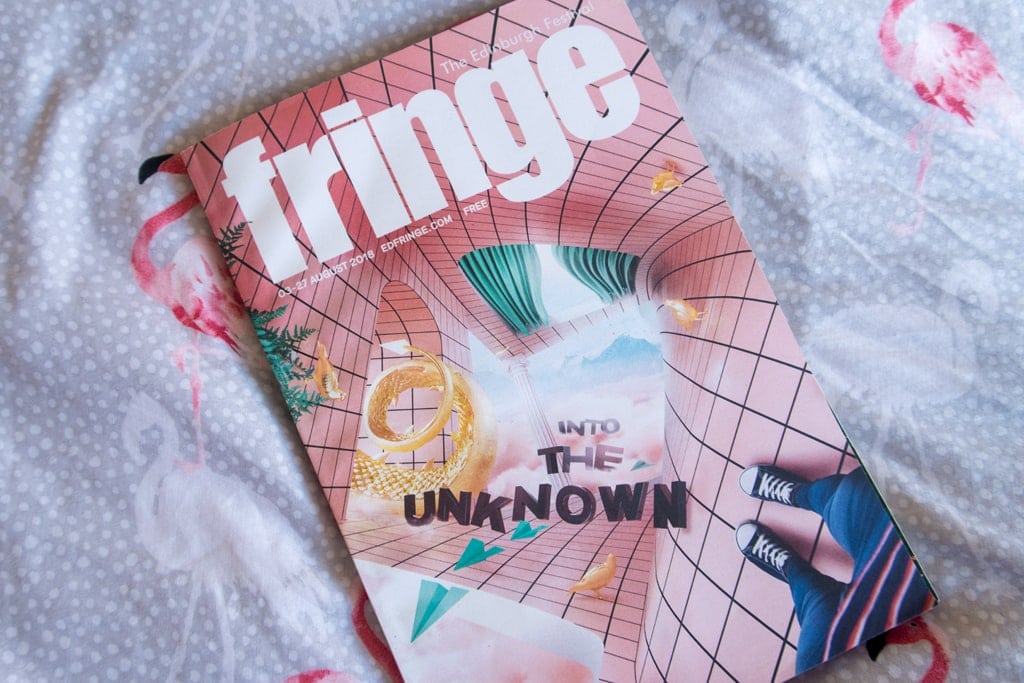 You can also use the site to browse shows, but there are SO MANY that sometimes flipping through a magazine is slightly easier. Plus, if you're struggling to decide, you could always just let the guide fall open on a random page and point blindly at a show. It might be the best thing you've ever seen.
6 – Don't miss the festival food
During the Fringe Festival, a bunch of outdoor and indoor spaces get creatively converted into social spaces. I loved the trellis and fairy-light-filled Underbelly beer garden in Bristo Square – the perfect place to chill out with a drink before a show.
And George Square Gardens, which is apparently pretty much deserted the rest of the year, becomes an outdoor food court full of pop-ups. You can find awesome food from all over the world, and the prices are pretty decent (considering it's a festival). This is also a great way to support some independent local vendors!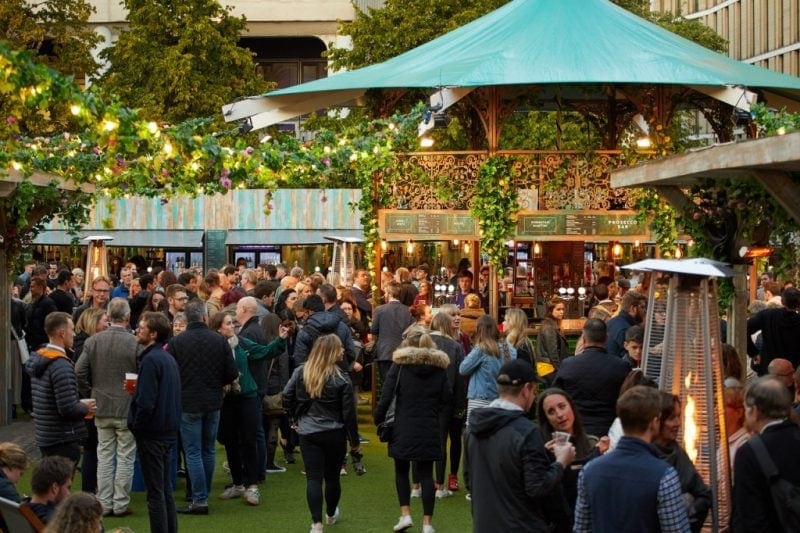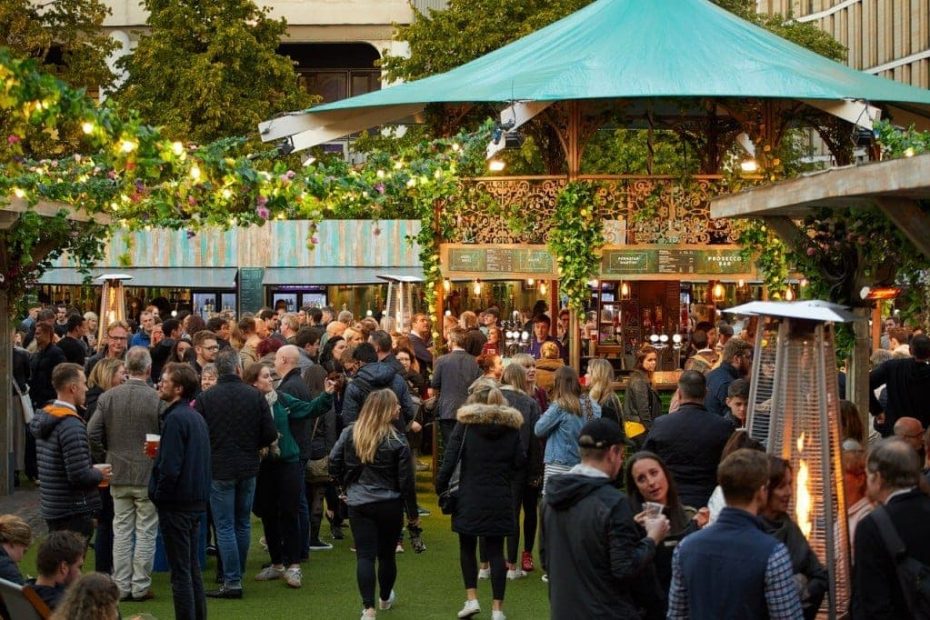 7 – Try to visit a few venues
Part of the joy of Edinburgh Fringe is that many of the shows take place in venues that aren't normally venues. Of course, many are in proper theatres, or upstairs in pubs, but others can be found in far more quirky places – many venues only pop up for the month of August. I even heard about a show in a public loo a few years ago!
My Fringe Programme listed 540 venues the year I visited. So while you should definitely check out the big venues, like the Underbelly theatres, it's worth exploring some of the smaller places for an experience that's totally unique.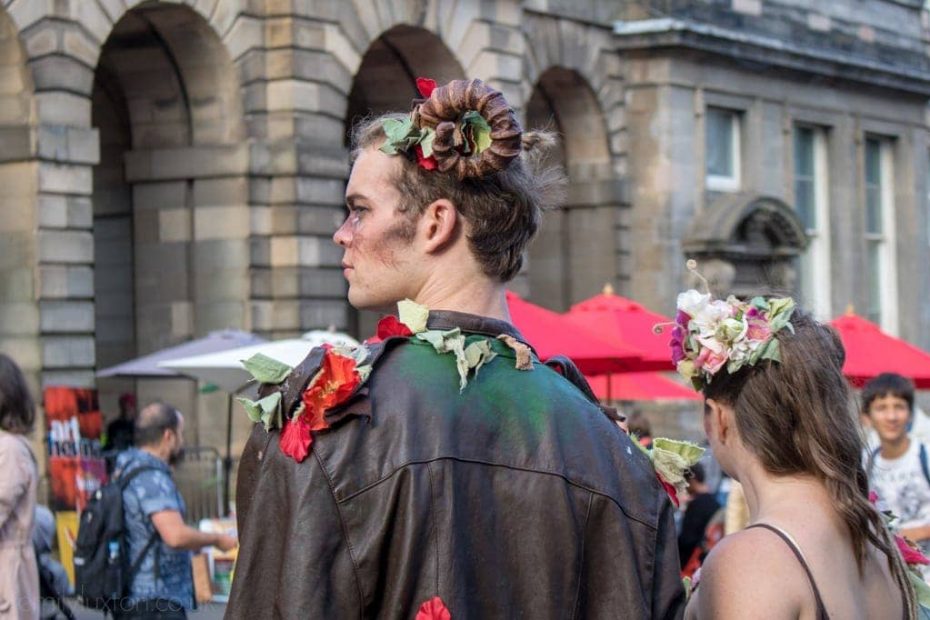 8 – Don't forget the OTHER festivals
August is Festival month in Edinburgh and there's so much going on. Make sure to visit a few of the other festivals to see more of this brilliant city and its incredible creativity.
The Edinburgh Military Tattoo
Next dates: 4th-26th August 2023.
The Edinburgh Military Tattoo is an iconic spectacle and honestly, I think it's a must-do.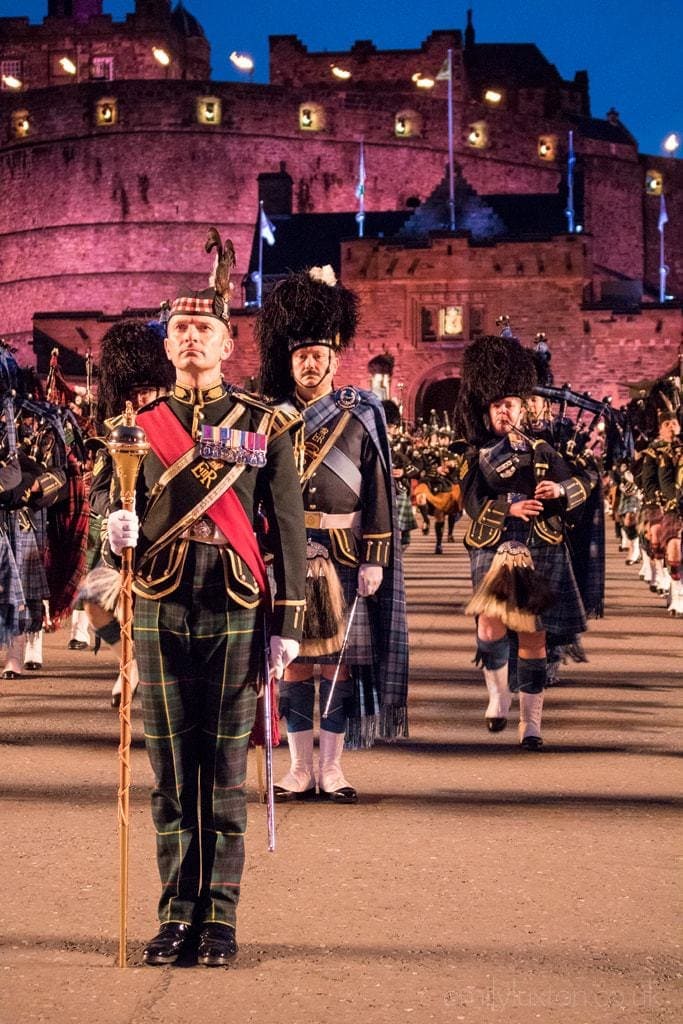 Hosted at the castle every night, the Tattoo features military performers from across the world in a seriously uplifting show.
Images are projected onto the castle throughout, and the whole thing culminates in a fireworks display. It's crazy impressive – everyone should see it at least once. Read all about The Edinburgh Military Tattoo in my blog post!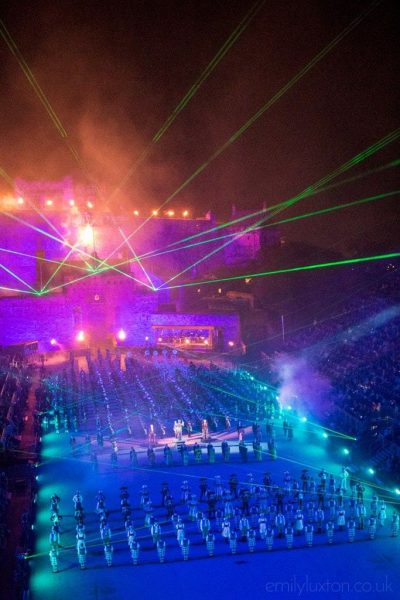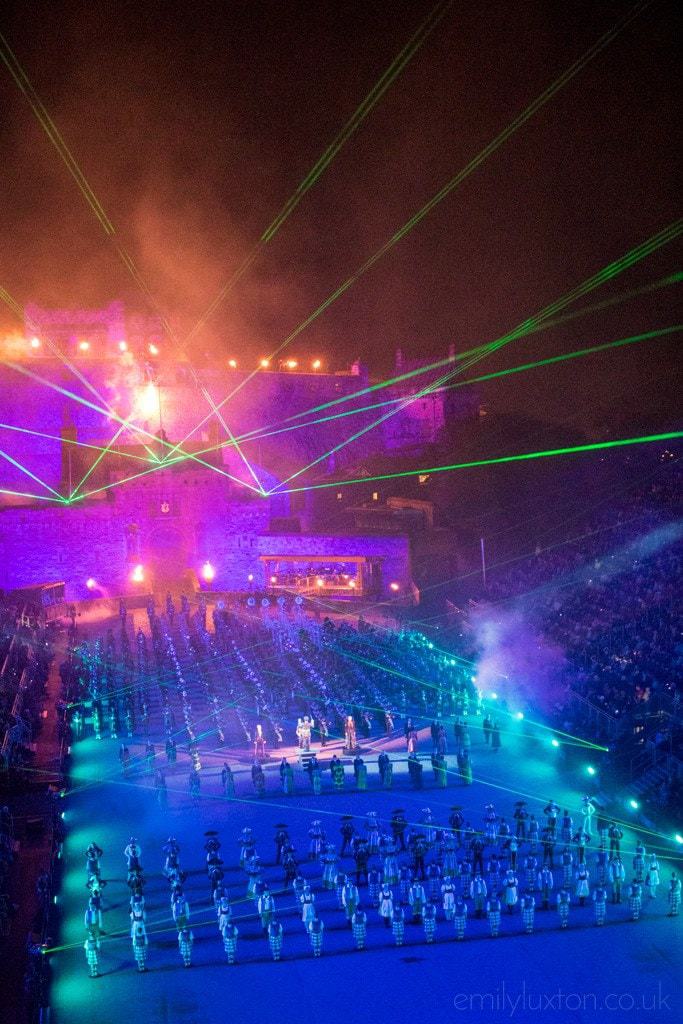 Edinburgh International Festival
Next dates: 4th to 27th August 2023
Before there was the Fringe Festival, there was the Edinburgh International Festival. Three weeks showcasing creators and performers from the worlds of arts in Edinburgh's six major theatres, as well as some of the city's smaller venues. Think music, theatre, opera, and dance – on a massive scale, across a whole city!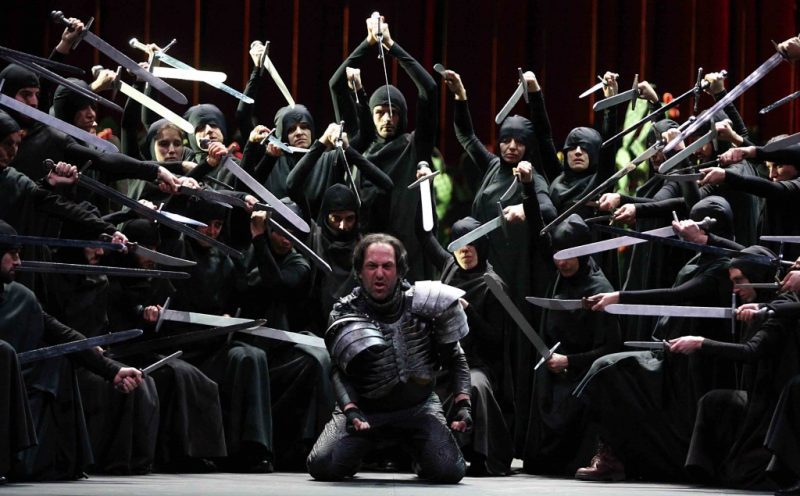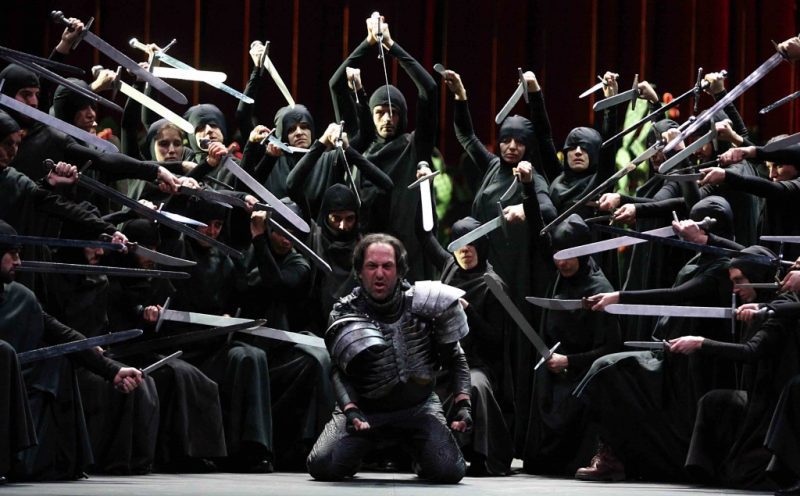 Edinburgh Art Festival
Next dates: 27th July to 27th August 2023
A month-long celebration of the arts, the Edinburgh Art Festival brings together over 40 museums, galleries, and pop-ups.
There are dozens of exhibitions to discover, and some spectacular venues to enjoy them in. Better still, most of the shows are free – so this is a great way to supplement your time at the Fringe Festival.
Edinburgh International Book Festival
Next dates: 12th – 28th August 2023
Once upon a time, a then-unknown author read the first chapter of a new book called Harry Potter to an audience of eleven-year-olds at the Edinburgh Book Festival.
It's a celebration of books old and new, with author signings, workshops, and debates. It's also a really nice area just to sit, have a coffee and discover a new book. And you might just meet the next JK Rowling!
READ MORE: 19 Epic Cultural Festivals Around the World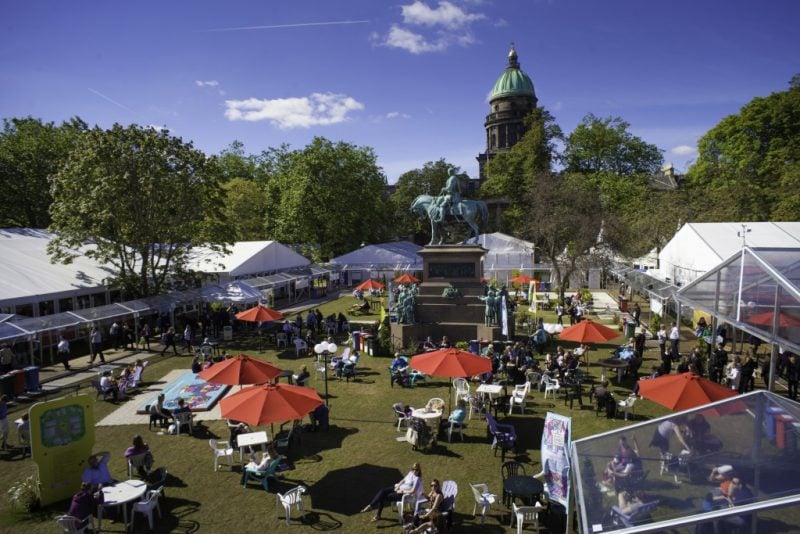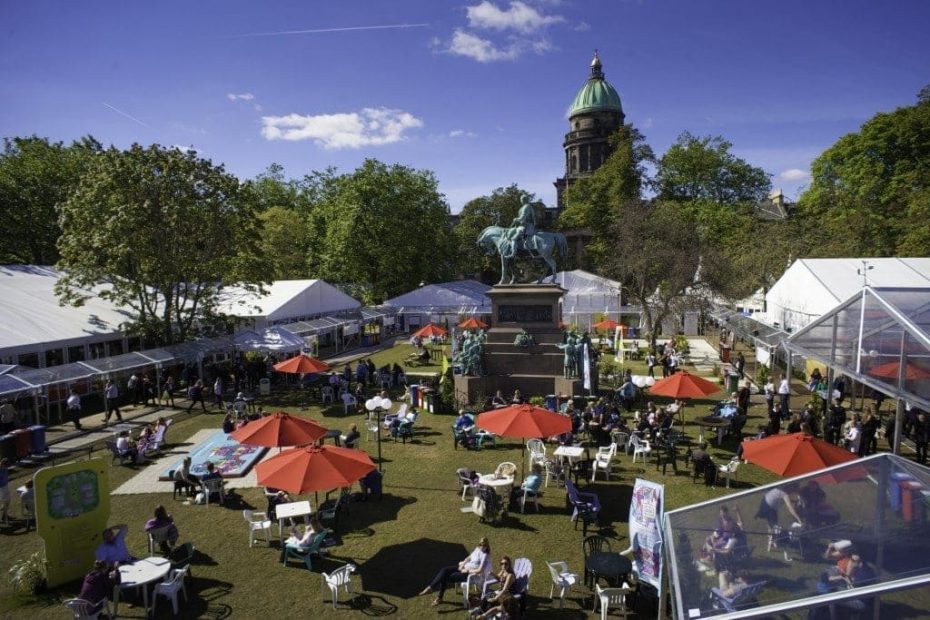 How Much is Edinburgh Fringe?
Wondering how much Edinburgh Fringe Festival is going to cost you? I'd always assumed that it was pretty expensive – but it doesn't have to be.
The main costs will be the travel there and the accommodation (more tips for that in the next section). Try to book flights or train tickets as early as possible to secure a decent price as they can get a bit costly. Luckily there are several flights a day from budget airlines like FlyBe, so if you plan right it shouldn't be too bad.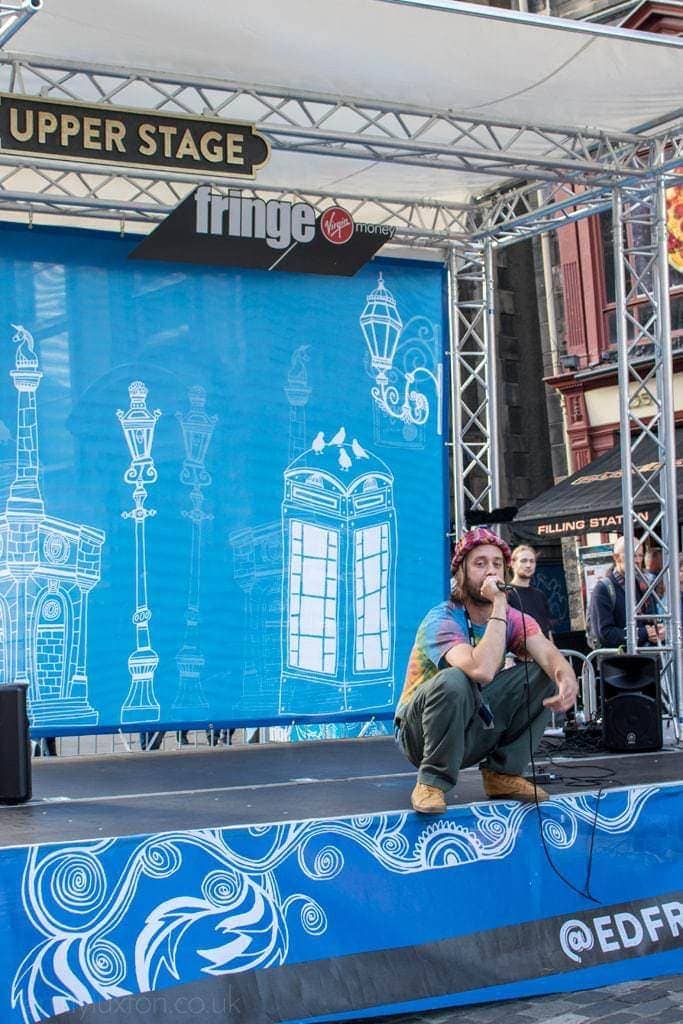 The shows themselves aren't actually too bad. Tickets range from free to about £20 (for the more famous names), and most seemed to be at the £10 or less mark. In fact, there are so many free shows that you could never pay a penny for entertainment. And you can often blag discounts for paid shows as mentioned above.
READ MORE: Check out my Edinburgh Weekend Guide for tips on what to do (and where to stay) while you're not festival-ing!
Edinburgh Fringe Accommodation that Won't Break the Bank
Edinburgh Fringe Festival is notoriously expensive. But it IS possible to find budget accommodation if you're clever. Here are a few tips for you…
Book early
First off, you want to book as far in advance as possible. The closer you get to the festival, the more booked up everywhere gets and the higher the prices will be.
While I was in Edinburgh, we looked at accommodation prices for next year and they were about normal – but prices for the week we were there were looking steep. The earlier you can book, the better.
READ MORE: B+B Edinburgh Review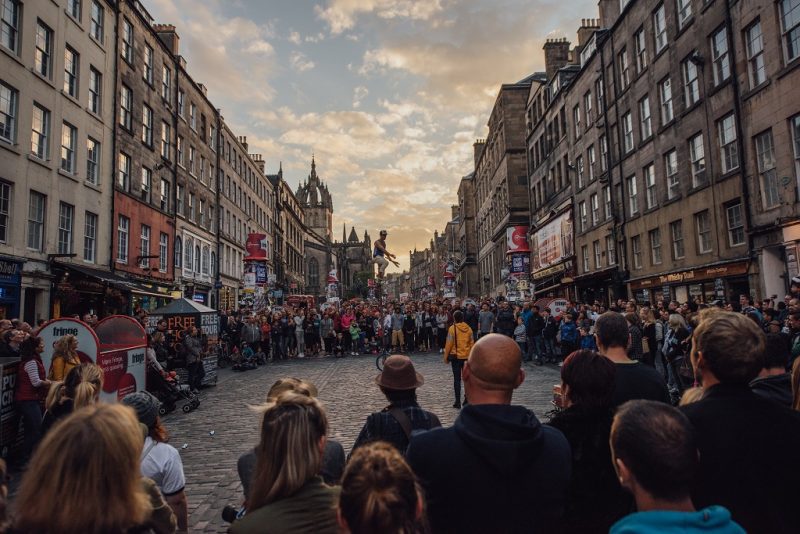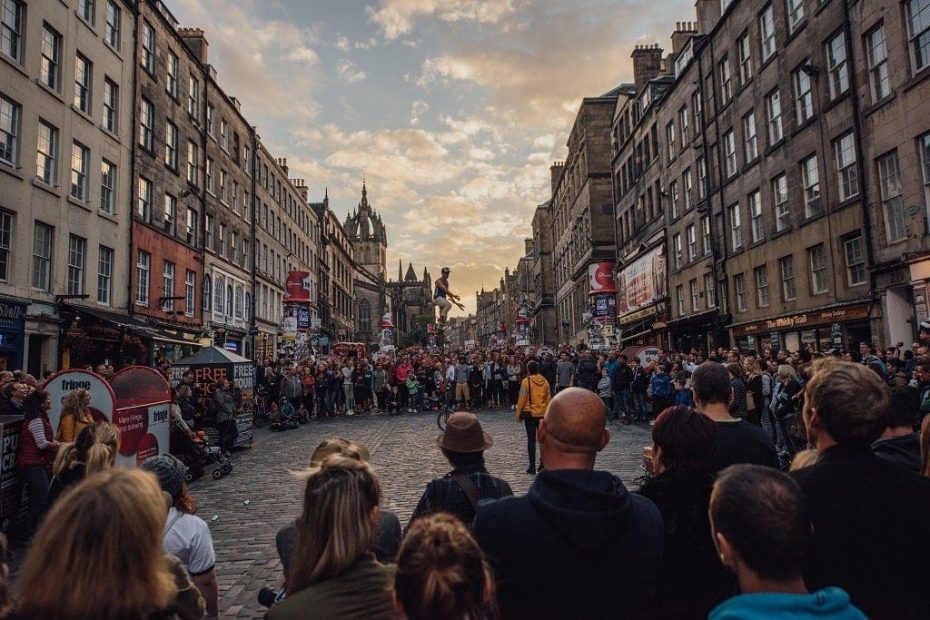 Share
If you're travelling in a group or as a family, you can split the cost of an apartment or a big hotel room. It often works out a lot cheaper than staying in a private room. Have a look on AirBnb or booking.com for apartments – it can also be a fair bit comfier than staying in a hotel.
PSST! Use my referral link to get £25 AirBnb credit to add to your savings.
Some hostels, like a&o Edinburgh City (formerly Safestay), also have dorm rooms that can be booked by private groups. Have a hunt on Hostelworld for triple or quadruple rooms and you may find a serious bargain. And if you're not travelling in a group, consider staying in a dorm room – the prices are a LOT cheaper than hotels.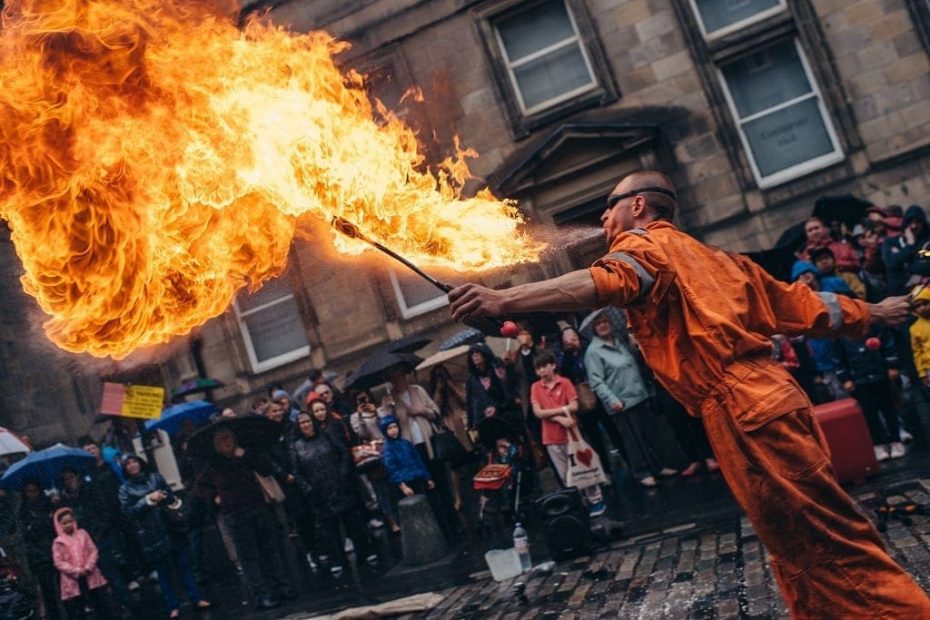 Student Accommodation
At the Fringe this year, I stayed in a room at Unite's Student Accommodation in Salisbury Court. They've started renting out rooms to non-students during the summer when all the students are away. The room we stayed in was £250 for three nights and their website is showing rooms from £59 a day at the moment.
It was a basic, no-frills room but it was clean, quiet, and PERFECT if you're only really planning to sleep at your accommodation. I'd definitely recommend it as a cheap and cheerful accommodation option for the Edinburgh Festival. Great location and everything you need!
What to See at This Year's Edinburgh Fringe
As mentioned above, the programme for Edinburgh Fringe Festival is always HUGE and there are way too many different acts to mention them all. But these are a few of the top shows to look out for in 2023…
The Greatest Showmen – 50-strong barbershop chorus Rolling Hills, along with special guests, bring you classic songs from the likes of Bruce Springsteen, Elvis, Frank Sinatra, the Beatles, and more. St Cuthbert's Church, 11th August 7:30pm and 12th August 2:30pm and 7:30pm.
After the Act – indie musical about life under Thatcher's anti-gay legislation Section 28. Traverse Theatre, various dates and times throughout August (check here for details).
Nick Helm's Hot 'N' Heavy Weekend – comedian and star of the popular sitcom Uncle Nick Helm performs all the bangers from his debut rock album. Pleasance Courtyard, August 11th & 12th 11pm.
Lara Ricote: A Work in Progress!!! – last year's newcomer award winner is back back with what she's calling a "very silly show". Monkey Barrel Comedy 15th & 16th August, Monkey Barrel Comedy (The Hive) 17th, 19th, 21st, 22nd and 23rd August, times vary.
Sam Campbell. Bulletproof Ten – last year's Comedy Award winner returns to Edinburgh Fringe for one uber-short ten-minute show ONLY. Pleasance Theatre, 16th August 6pm.
Know any more great Fringe shows this year? Scroll down and leave a comment with your recommendations.
Read More
If you have more time in Edinburgh – or want to see a bit more of Scotland after the Fringe Festival – check out these posts:
How to Plan a Weekend in Edinburgh
Have you got a great tip for the Edinburgh Fringe Festival? Scroll down to leave a comment!