Some posts on this site contain affiliate links. If you book or buy something through these links, I earn a small commission (at no extra cost to you). Take a look at my privacy policy for more information.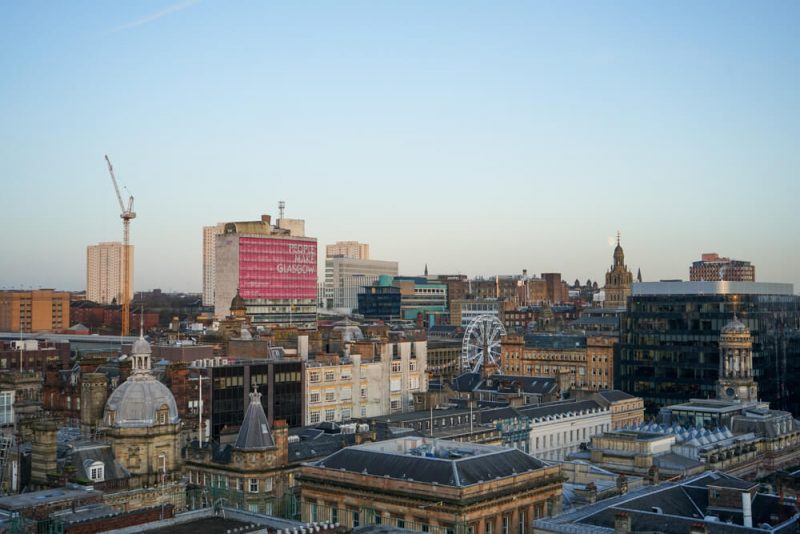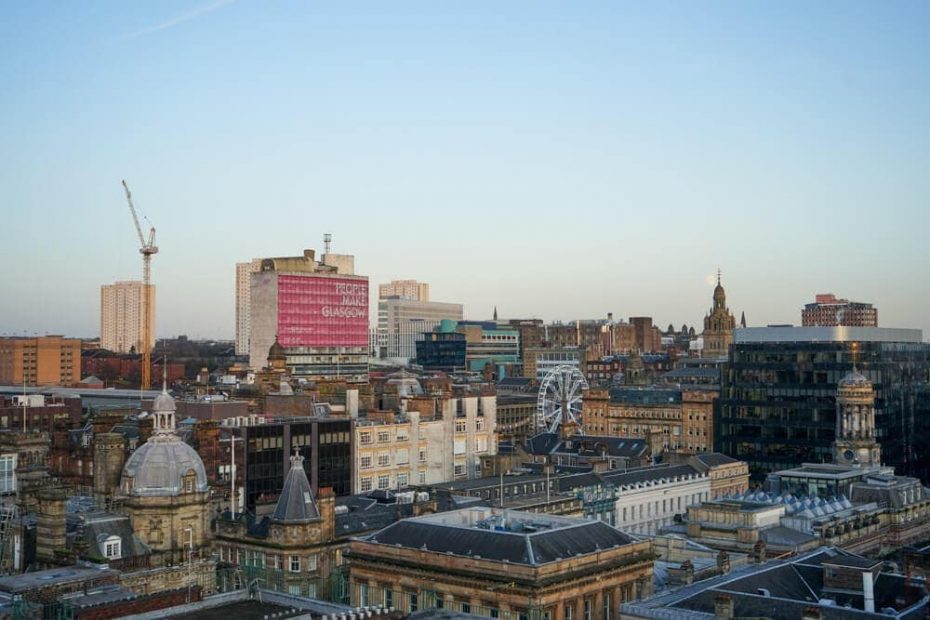 This in-depth travel guide to the best things to do in Glasgow is brought to you by local bloggers Gemma and Campbell, as part of my UK travel guides series. 
Glasgow is one of those cities where just one visit will leave you yearning for more. One where the only thing better than the beautiful sights and fascinating history, is the welcome you receive when you step in the door. A welcome that leaves no doubt in your mind that you're now a member of the family.
Born and raised in Glasgow, we have plenty of places to share with you that we believe to be the best things to do in Glasgow. From activities and sights to bars and restaurants, Glasgow is simply heaving with fall-in-love places that will make you never want to leave.
Best Things To Do In Glasgow
Take a Tour of Glasgow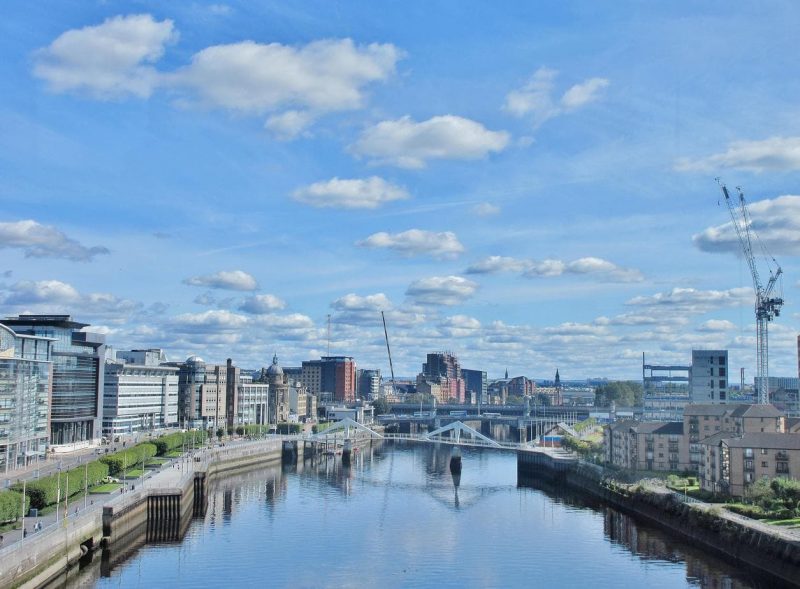 Whether you wish to stomp the pavement and experience the city from the bustling streets, or if you want a driven tour of the town, there's always a tour for you. Glasgow has a huge range of walking tours and hop-on hop-off bus tours. These will give you an in-depth take on the city's history and culture. And, of course, show you the best sights in the city.
We always recommend that one of these tours is the first thing anyone does when they visit a new city. It's the best way to get the inside scoop from a local.
RECOMMENDED TOUR: City Centre Guided Walking Tour 2.5 hours, from £10.
Glasgow Mural Trail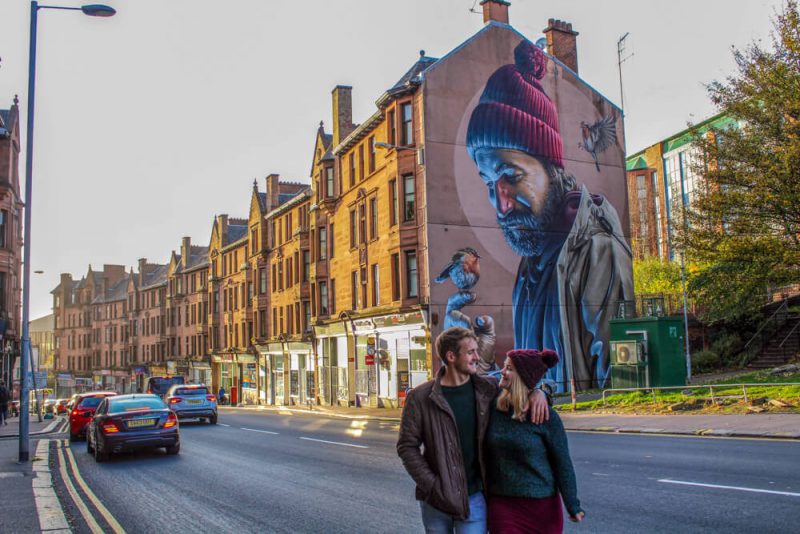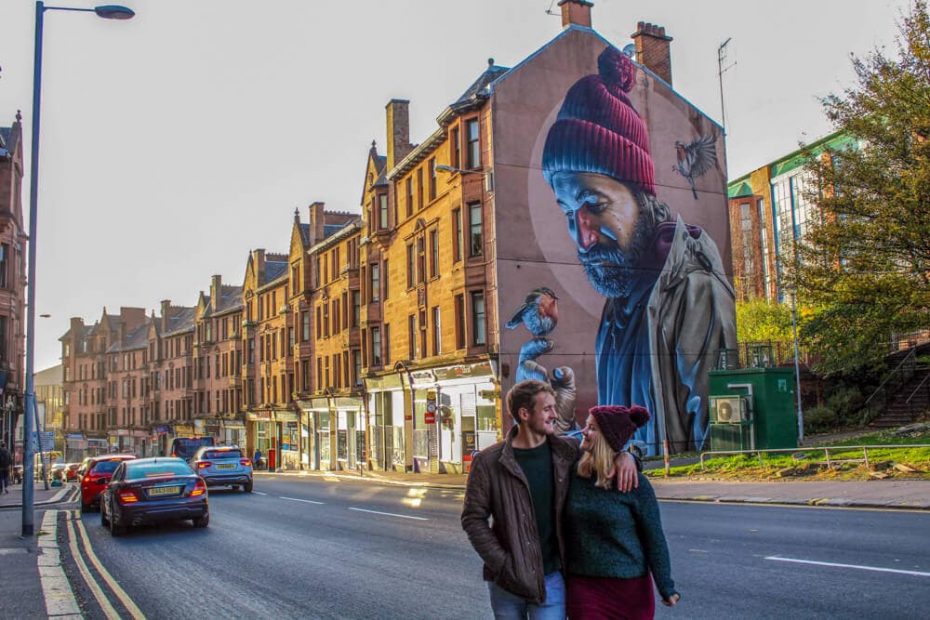 Spread throughout the bustling streets of Glasgow, out of sight and out of mind, are the many beautiful works of art that make up the Glasgow mural trail. Officially opened in 2008 by the Glasgow City Council, this mural trail now has over 20 unique artworks across the city centre.
You can take a paid tour of the murals and hear the stories of each of the artworks from a local. Or, you can or simply wander the trail alone and admire their beauty. Done independently this is one of the best free things to do in Glasgow. If you do wish to walk the entire trail, be advised it takes at least 3-4 hours to complete.
RECOMMENDED TOUR: Glasgow: Street Art Guided Walking Tour
The Clydeside Distillery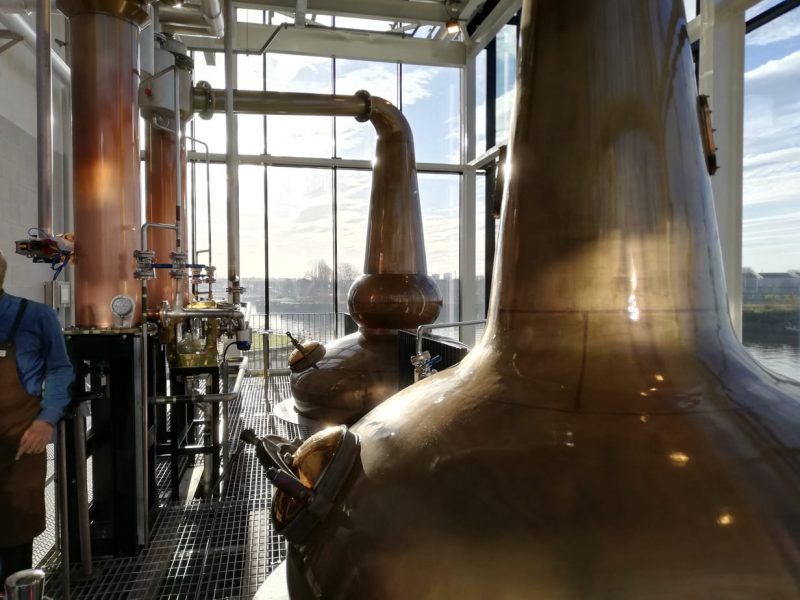 One of Scotland's newest distilleries, the Clydeside Distillery sits right on the River Clyde in an old pumphouse building. It's still too young to sell its own whisky, as whisky must be aged for at least 3 years and one day. However, a tour of this distillery will show you the history of the Clyde ports. It will also teach you all about the rich history of Scottish Whisky.
As with most distillery tours, the Clydeside Distillery will also show you how the whisky is made and the difference between different types of whisky. The tour ends with a sample of a couple of different whiskies.
RELATED POST: 9 of the best Scottish gin distilleries
RECOMMENDED TOUR: 3-Hour West End Whisky Tour in Glasgow
Buchanan Street Shopping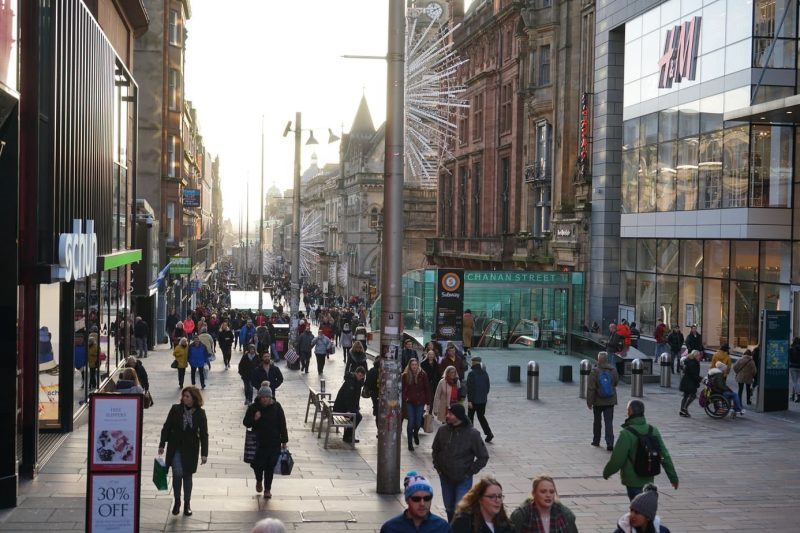 Famous throughout Scotland for being a shopaholics paradise, Buchanan Street is Glasgow's largest high street. End to end shops, there are also large indoor shopping centres on either end. Buchanan Street is the best place in Glasgow to get your shopping fix.
Unusual/Alternative Things to do
Sunset at the Lighthouse
During the winter months in Scotland, the sun sets early enough that you can take advantage of the best sunset spot in the city centre of Glasgow. Off of Buchanan Street is a place called the Lighthouse, an exhibition centre dedicated to showcasing the incredible architects of Scotland.
In this exhibition centre, there is one place in particular that we are interested in: the Charles Rennie Mackintosh exhibition. Head to this section and climb the spiralling staircase to the viewpoint at the top.
During winter, the sun will set before the Lighthouse centre closes, so you can admire the stunning view of Glasgow in the golden light of sunset.
Glasgow Cathedral and Necropolis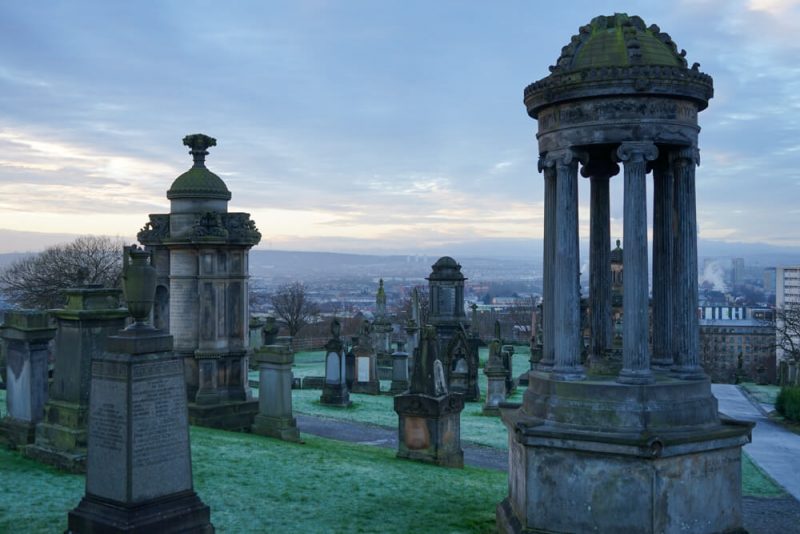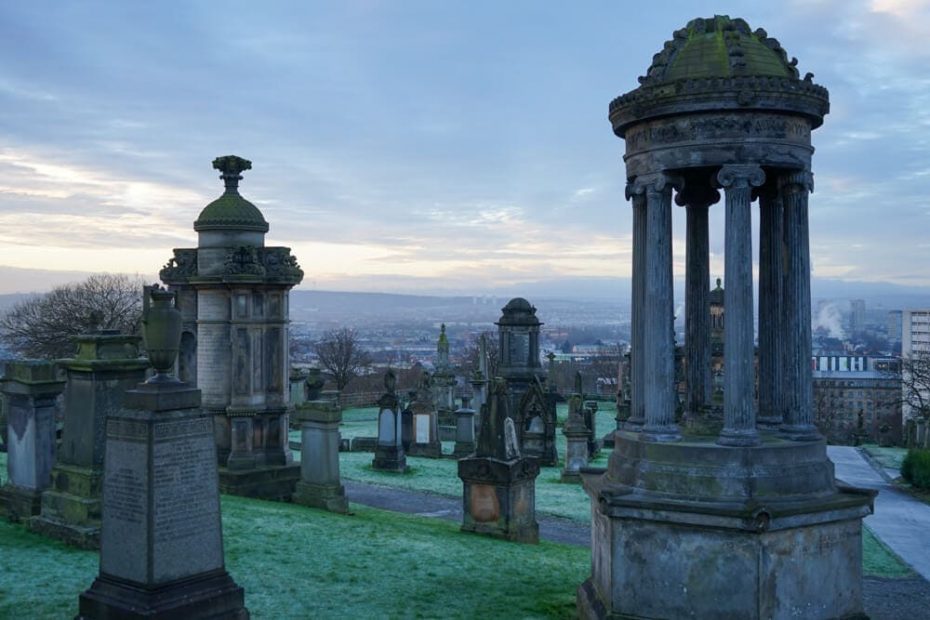 Situated in the north-east of the city centre, the Glasgow Cathedral and Necropolis is the more historical side of the city. Dating back almost 200 years, these buildings are far removed from Glasgow's modern, grid-system design further south.
The Glasgow Cathedral and Necropolis is a beautiful area of the city to come and explore. It's not as popular with other tourists, so is much quieter than the busy streets of the centre.
Top Tip – The Necropolis sits on a small, but steep, hill that overlooks the cathedral. The best time to visit the Necropolis is first thing in the morning for sunrise, with stunning views over the city.
Places to eat in Glasgow
La Vita Italian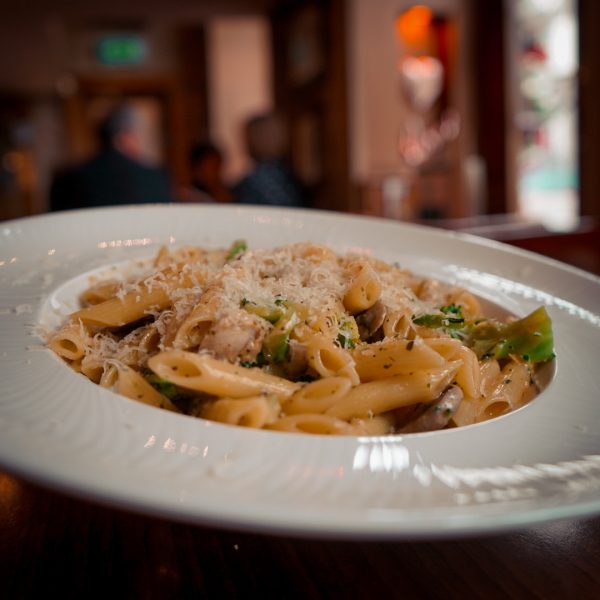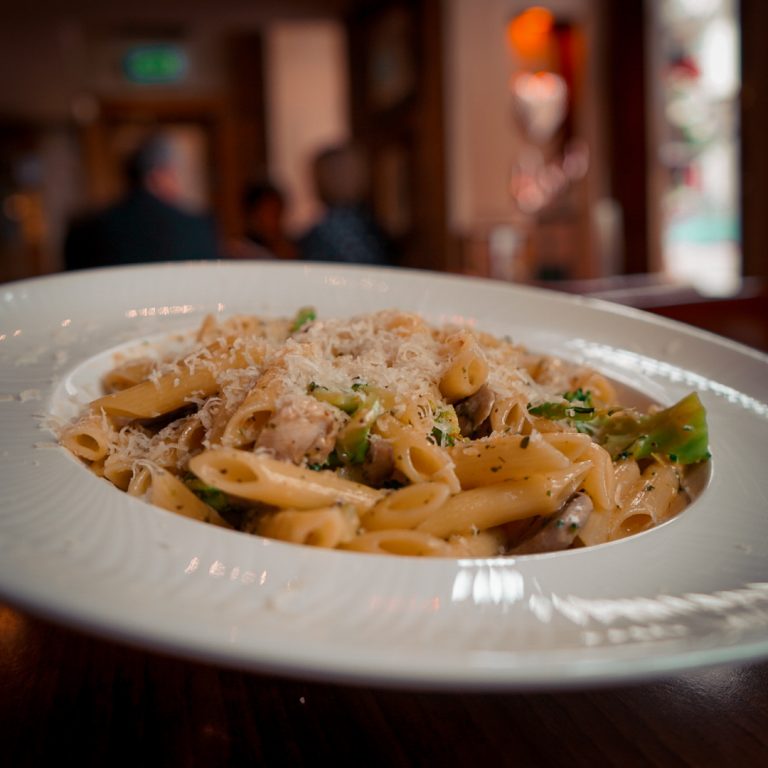 Our favourite location for a romantic dinner in the city centre, La Vita is the best authentic Italian restaurant in Glasgow. Set out over 3 floors, this cosy restaurant is hugely popular with couples, families and friends alike for a delicious night out on the town.
RELATED POST: 40 of the Most Romantic Places in the UK
Top Tip – The lunch menu at La Vita offers a fantastic value meal between 12noon and 5pm all week long. There are also two other locations in Glasgow that offer the same quality food, known as La Vita Spuntini on George St and Byres Road.
TriBeCa
At the bottom of Byres Road is one of Glasgow best pancake spots, the quirky, NY-themed restaurant of TriBeCa. Visit this American diner and try out the selection of breakfast, lunch and brunch options for yourself. We highly recommend the pancake stack!
Duck Club
A quirky cafe/restaurant in Partick in the West End, Duck Club is a fantastic place to experience the Glasgow brunch scene. This popular restaurant has been serving high-quality food and drink for over 15 years, and have been building their collection of duck decorations ever since. Visit the restaurant for yourself and see how many ducks you can spot!
Things To Do at Night
Ghost Tours of Glasgow
As the skies darken and the day is done, a different side to the city can be found down dark alleyways and along ancient streets. For those with strong nerves and an interest in the more supernatural side of the city, there is a huge selection of Glasgow ghost tours to choose from.
RECOMMENDED TOUR: Haunted City Exploration Game and Tour
Ashton Lane Bar Crawl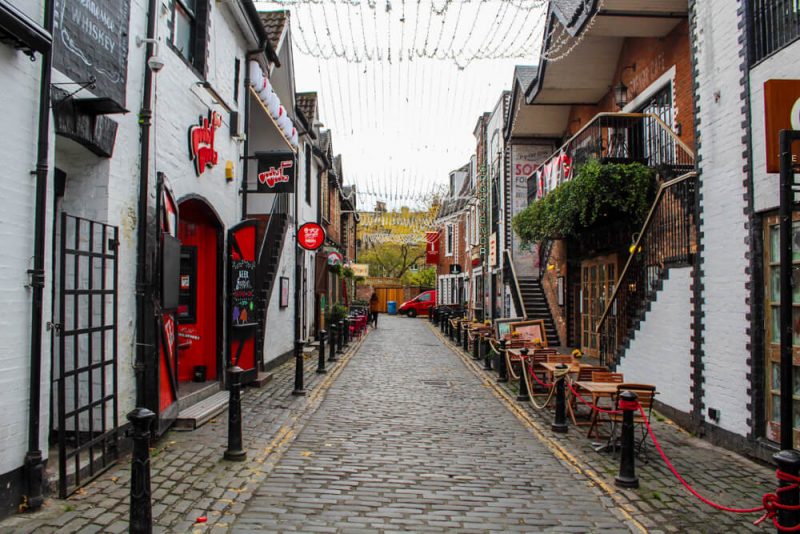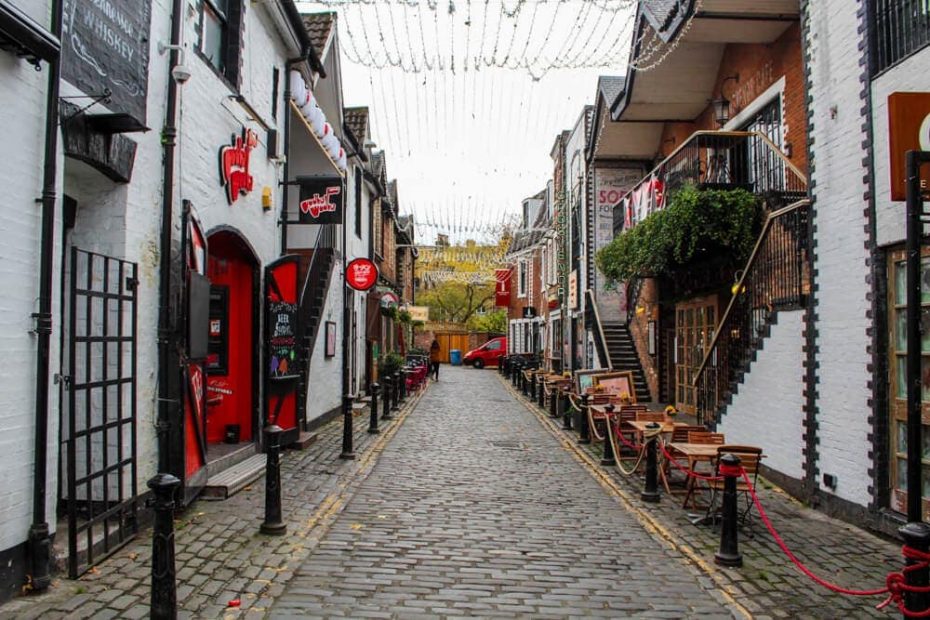 Glasgow's most popular place to relax and kick back with a drink can be found on the west end. The cobbled street of Ashton Lane is the best place in Glasgow for a bar crawl. It's covered in twinkling fairy lights and lined with bars and restaurants.
Suit up or dress down for the night and head to Ashton Lane to experience an authentic side to the famous Glasgow nightlife.
Festivals and Events
Glasgow Christmas Markets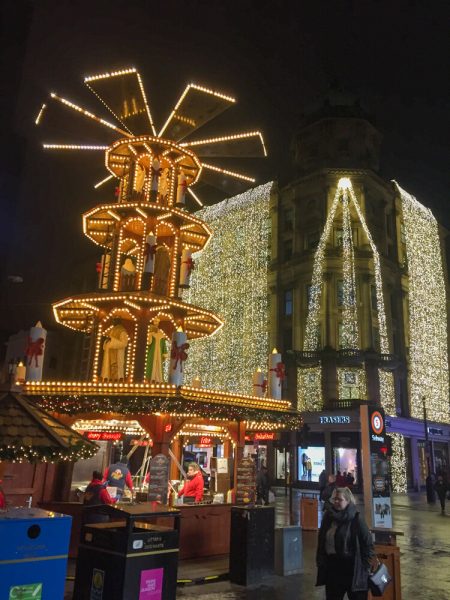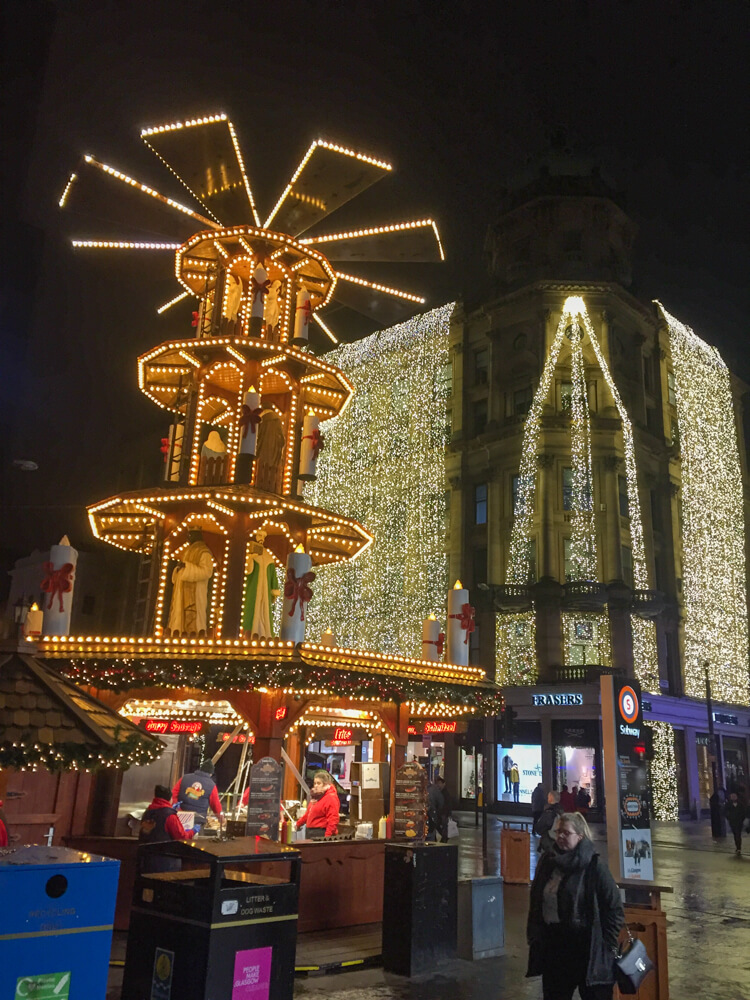 Every year, as the winter nights grow colder and the people of Glasgow begin to get that festive feeling, the Glasgow Christmas Markets return. These markets are a fantastic place to end a cold day out in Glasgow. Expect hot food, cold beers, and a fantastic atmosphere.
The main Christmas markets in Glasgow can be found on George Square and at the St Enoch centre. Both of these markets contain similar stalls, with a mixture of food, clothing and souvenirs on sale.
The Christmas markets usually open at the beginning of November and last until the end of December.
2022 Dates: November to January, exact dates TBC
TRNSMT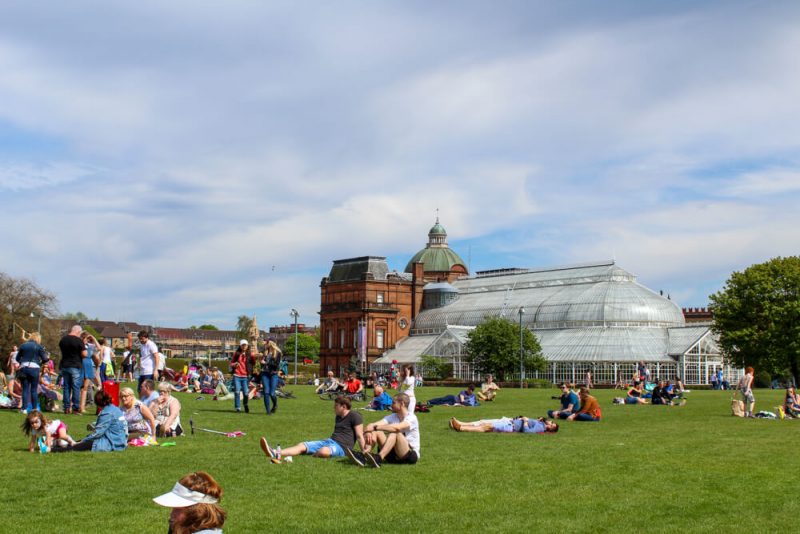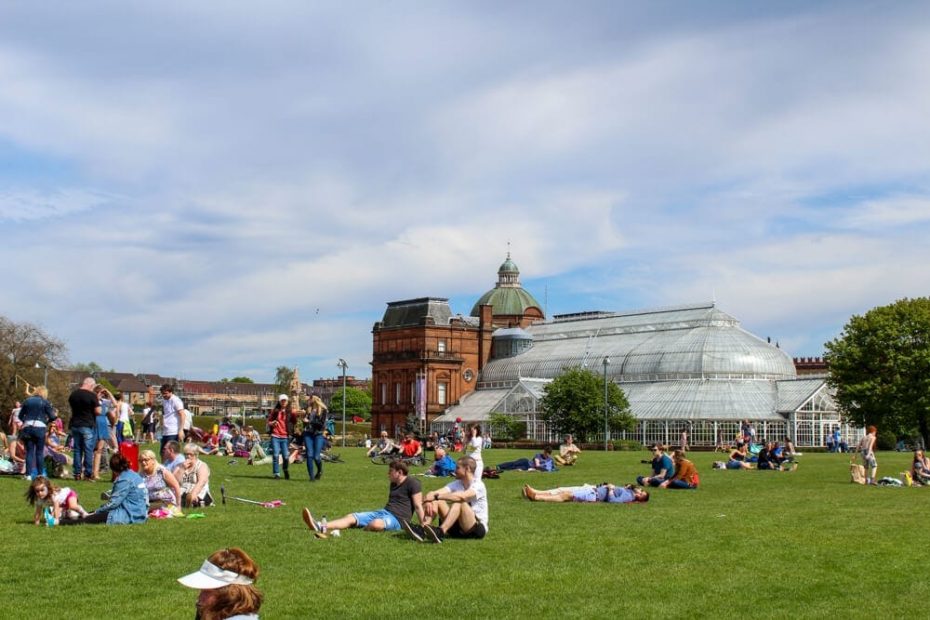 A relatively new annual festival is the hugely popular music event known as TRNSMT (Transmit). Every year, the open space of Glasgow Green turns into Scotland's largest festival venue. For three days, headline acts from all over the world come to entertain and wow audiences reaching over 100,000 people.
This festival usually takes place in July every summer. Tickets sell out fast so you will need to buy well in advance. Also keep this in mind when you are looking for accommodation in Glasgow around this time, as hotels sell out quickly.
2022 Dates: 8th-10th July 2022
Visiting Glasgow – More Info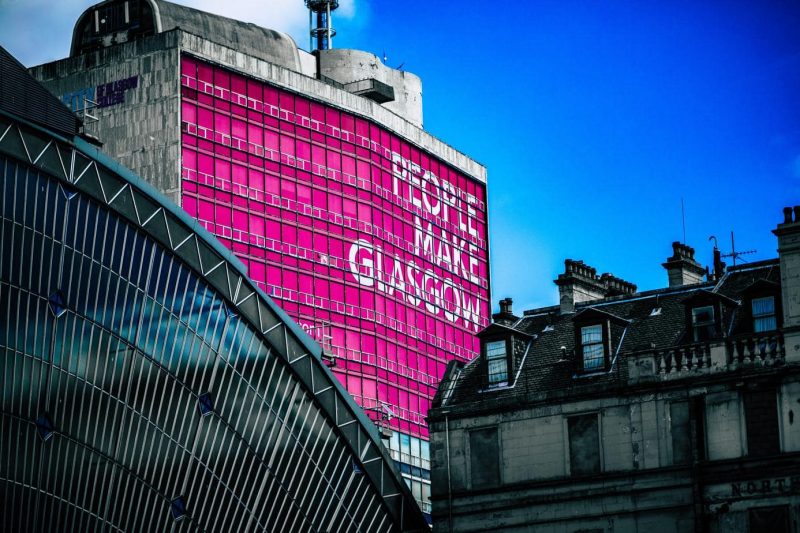 Glasgow is a city that is often overlooked by visitors to Scotland. However, those who do walk the vibrant and welcoming streets undoubtedly fall in love. The official slogan is "People Make Glasgow", and after just a short time chatting to locals, it is easy to see why the city is consistently voted one of the friendliest cities in the world.
Visit Scotland's largest city for yourself during your next trip to the bonnie lands of Scotland and fall in love with the Glaswegian way of like for yourself.
Further reading…
Check out the rest of my UK city local's guides here, or read these posts for more things to do near Glasgow and beyond…
25 Unusual Things to do in Edinburgh
Why you NEED to watch the Royal Edinburgh Military Tattoo
Is there anything you'd add to this list of the best things to do in Glasgow? Scroll down to leave a comment!
Author Bio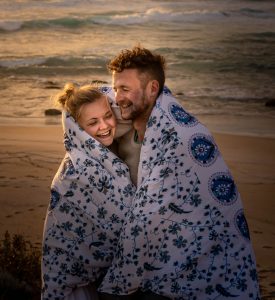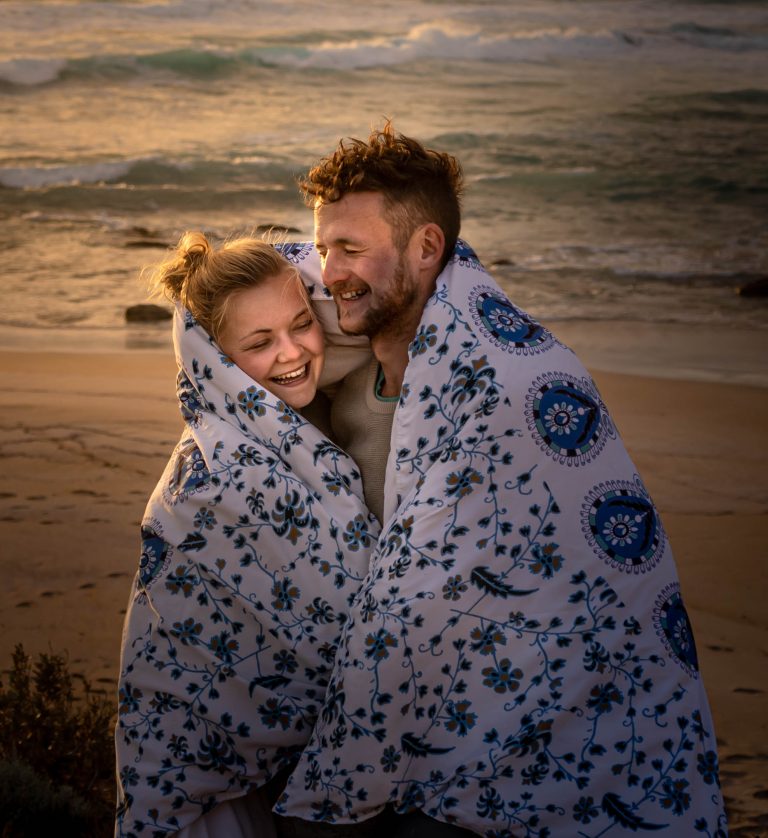 Gemma and Campbell are two Scots on the run from a 9-5 lifestyle. After years of planning, they finally quit their jobs and set out to find their place in this beautiful world.
Currently in Australia, they are living in a campervan and touring the epic Australian coastlines, which shows just how much they love adventure travel. They love promoting this kind of travel to their fellow wanderlusters on their blog highlands2hammocks.co.uk.
Pin this Post