Some posts on this site contain affiliate links. If you book or buy something through these links, I earn a small commission (at no extra cost to you). Take a look at my privacy policy for more information.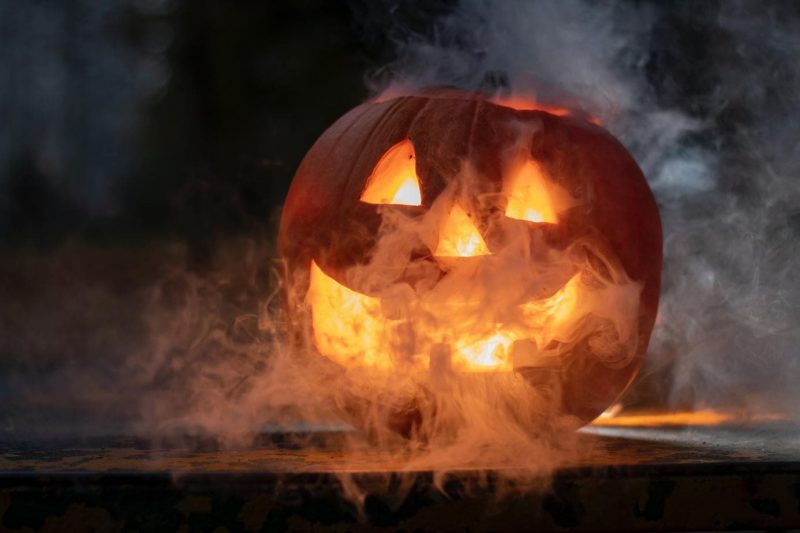 Halloween is a pretty widespread festival around the world. From its Celtic origins through to the modern twists of more recent traditions, this originally Pagan celebration has seen a lot of changes. And today Halloween is pretty different across the globe!
So, I asked travel bloggers around the world how their country celebrates Halloween. From a spooky party in Dracula's own castle, to pumpkin festivals in Germany, to Dia de Muertos in Mexico… there are so many fascinating Halloween traditions all over the world.
This post starts with the origins of Halloween in Celtic festivals from Ireland and Scotland, before moving on to different ways the festival is celebrated around the world. And it ends with some of the more unique modern Halloween celebrations found across the USA…
Halloween Around the World: Celtic Origins
Samhuinn in Scotland
Recommended by: Skye, Skye Travels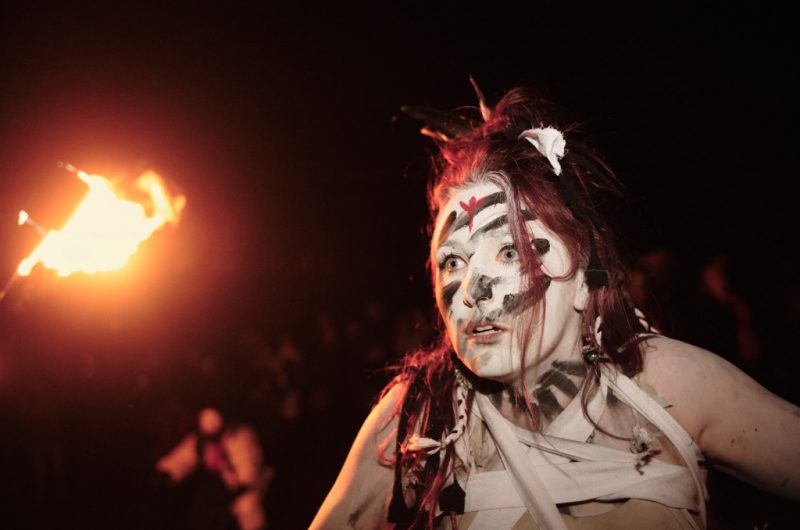 Did you know that Halloween actually has its roots in Scotland? It dates back to an ancient Celtic pagan tradition called Samhuinn (pronounced saw-win) which celebrated the transition from summer to winter. The day was associated with the spiritual world and had many customs now integrated into our modern Halloween. Just like Christmas, Halloween was a pagan holiday integrated into the Christian religion to attract more followers.
Samhuinn is still celebrated to this day in Scotland. In Edinburgh, the Beltane Fire Society puts on a large show for locals and tourists to enjoy. Beltane is the counterpart of Samhuinn, transitioning from winter to summer. Both festivals include lots of singing and dancing, and culminate in a large bonfire. Recently, both festivals have been held atop Calton Hill in Edinburgh.
Halloween as a holiday is also observed in Scotland, especially thanks to the influence of movies and American culture. Trick-or-treating in Scotland traditionally saw the children dressing up as a ghost or ghoul and performing a task like a song or dance to get a treat.
Samhain in Ireland
Recommended by: Faith, XYU and Beyond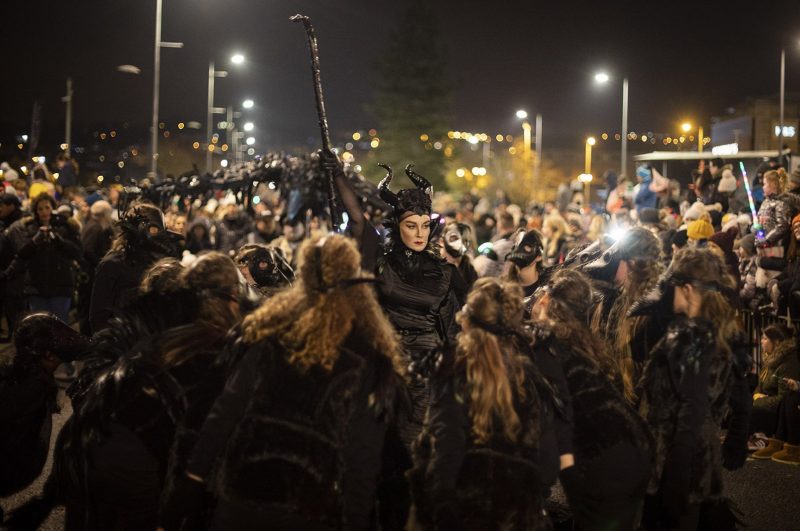 Halloween celebrations in Ireland date back to the Celts from Ireland, the United Kingdom, and France. For the Celts, the New Year began on November 1st, so the day before they celebrated All Hallows Eve. This was the day that marked the end of summer and a return to the dark winter. It was also a "thin" day, when the boundaries between the world of the living and the dead became blurred.
In the Boyne Valley, there are two hills associated with Samhain: Tlachtga and Tara. On the eve of Samhain, Tlachtga was the location of the Great Fire Festival which still takes place.
The world's best Halloween party takes place in the ancient walled city of Londonderry. Derry's walls are illuminated with lights, magicians, dragons, vampires and all kinds of creatures. The Halloween celebrations end with a magnificent firework display over the River Foyle.
There are Samhain Festivals all over Ireland from Tara to Loughcrew. Everyone is welcomed to honour their ancestors and step over the threshold to the New Year.
Halloween in Northern Ireland
Recommended by: Allan, It's Sometimes Sunny in Bangor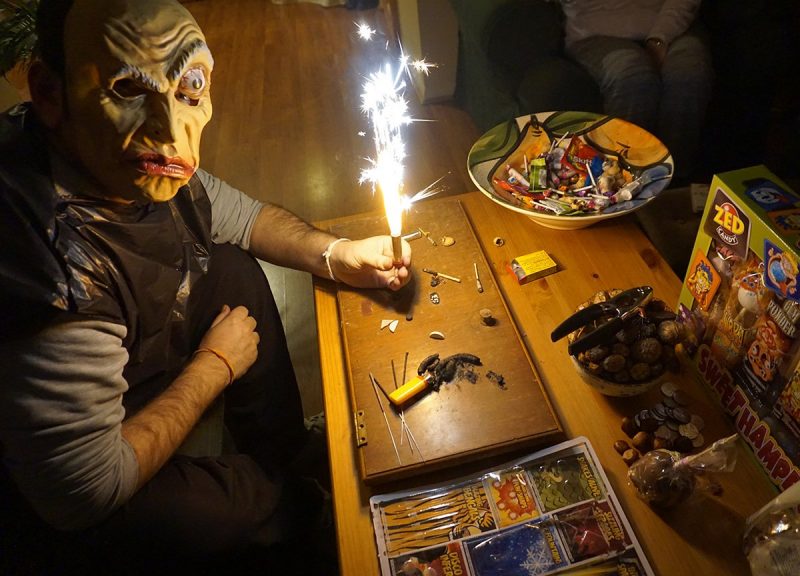 I grew up in the town of Bangor in Northern Ireland. The area shares the same Celtic Samhain roots as the rest of Ireland, so many traditions are similar. However, Halloween in Northern Ireland has been somewhat tainted by the reality of actual horrors that took place during times of conflict in the country. For example, fireworks are banned in Northern Ireland without a license as they could be confused with gunfire or bombs and were often used as weapons.
We would always go "Halloween Rhyming" door-to-door instead of Trick-or-Treating. The phrase "Trick-or-Treat" was tainted after being used in a horrific gun crime.
Instead, our Halloweens were all about dressing up in Halloween masks and sheets or bin bags as costumes. We would carve lanterns out of turnips before pumpkins became available. And we'd play with sparklers, Bengal matches, and indoor fireworks instead of throwing firework displays.
Halloween Around the World
Transylvania, Romania
Recommended by: Allison, Sofia Adventures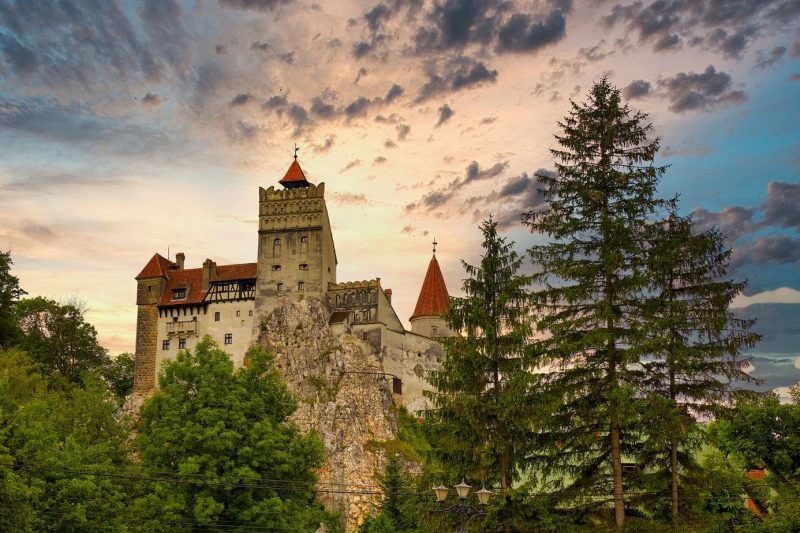 If you're looking for a unique place to celebrate Halloween, don't overlook Transylvania, Romania! Transylvania may conjure up dark images and associations with Dracula, but in actuality, this is one of the most picturesque places in all of Europe. Think gorgeous colourful architecture, beautiful nature, and fascinating history.
That history is what makes Halloween in Transylvania so fun. After all, Transylvania was the birthplace of Vlad the Impaler, the real-life inspiration for Dracula.
You can visit Vlad's birthplace in the colourful medieval town of Sighisoara. Drink "Dracula blood" tuica shots and go through a spooky exhibit in the Hotel Castel Dracula in Piatra Fantanele. You can even join the party at Bran Castle (aka "Dracula's Castle) on Halloween night! While not necessarily traditional, Transylvania has embraced its place in the horror genre and lives it proudly and happily every Halloween, so come and join the fun!
Oaxaca, Mexico
Recommended by: Shelley, Travel Mexico Solo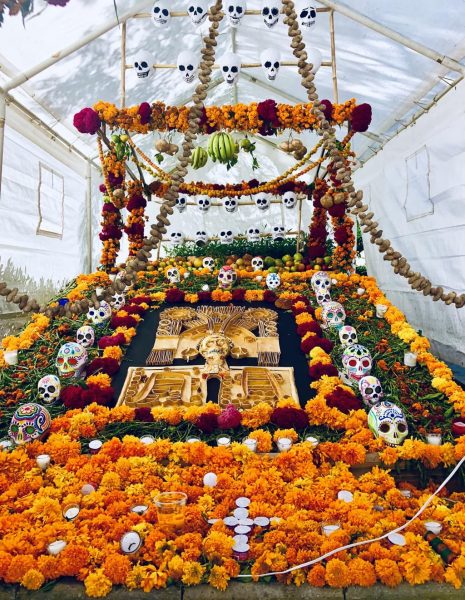 I've called Mexico home for about 2.5 years now. I've lived in 3 states and travelled to 14, and I can say with certainty that there's something special about the state of Oaxaca.
This is especially true during Día de Muertos (Day of the Dead). Though this festive Mexican holiday coincides with Halloween, taking place 31st October to 2nd November, the two holidays aren't related.
Although much of Mexico celebrates Day of the Dead, the holiday is known for being especially lively in Oaxaca.
During the holiday, you'll see elaborate ofrendas (altars) decorated with marigold flowers, sugar skulls and photos of the deceased. Comparasa (parades) led by costumed marching bands guide everyone to the town's cemeteries to welcome back loved ones.
The whole city (and country) becomes one big party! Unlike a sombre funerary-style ritual, Mexico's Day of the Dead is a celebration. After all, a party is the highest honour we can give to the inevitable fact of life that we will all die.
Sardinia, Italy
Recommended by: Claudia, Strictly Sardinia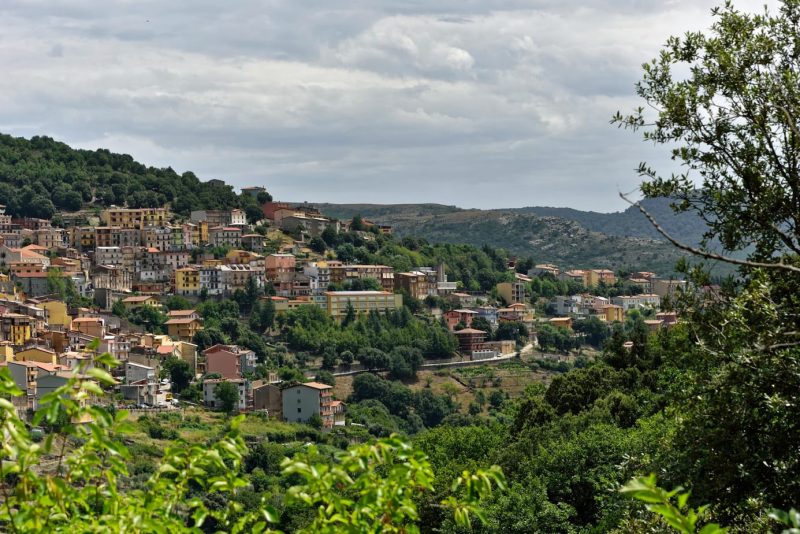 Sardinia has its very own Halloween celebrations, and the most popular one is by far Su Prugadoriu. This takes place in Seui, a small village in the mountains of Barbagia.
The name – Su Prugadoriu, or Purgatory – refers to the commemoration of all the souls that got stuck on their way to heaven.
Celebrations last three full days, starting on 30th October each year. Attending is completely free, and easy to do as a day trip from various parts of Sardinia. During the celebrations, you can visit places of historical and cultural interest, enjoy local traditions such as dances, arts and crafts, observe ancient rituals. And, of course, you can gorge on delicious food, such as the local culurgiones (Sardinia's version of ravioli).
Germany
Recommended by: Diana, Travels in Poland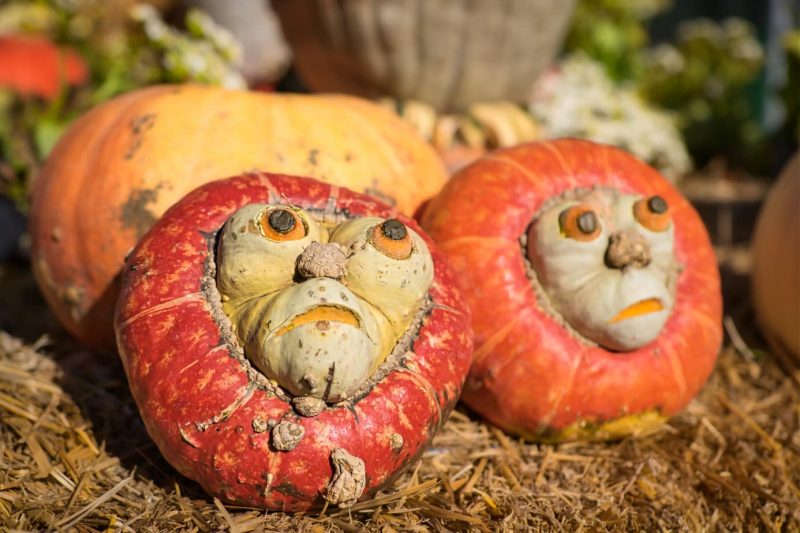 Halloween has been around in Germany for less than a quarter of a century, and it is slowly becoming more popular among the younger generations. Costumes can be found on sale several weeks before Halloween and neighbourhood children go from door to door. However, it's still less commonly celebrated than in the US. Major German cities tend to do more Halloween decorating and trick or treating.
St. Martin's Day falls shortly after Halloween and is a day celebrated around Germany. On that day, children walk around the neighbourhoods with lanterns and collect candy as well, similar to Halloween.
There are also many pumpkin festivals in Germany, where pumpkin carving and horse rides are common events for families. In fact, the world's largest pumpkin festival is in Ludwigsburg in southern Germany. Thousands of people visit for several weeks until December.
The Netherlands
Recommended by: Cosette, KarsTravels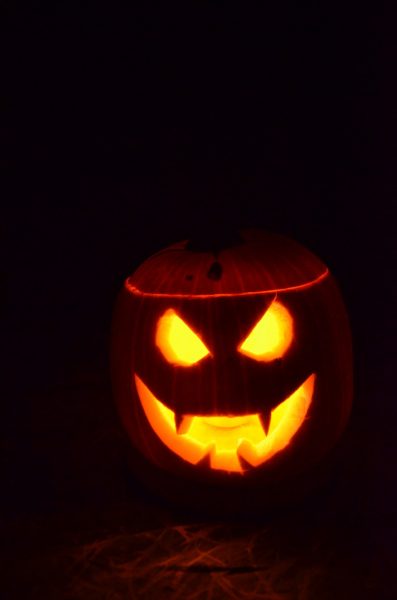 I'm from Utrecht, The Netherlands. Halloween isn't a holiday originally celebrated in The Netherlands. Growing up I only knew Halloween from American movies. But in the last decade or so, more and more activities are being organised.
Haunted houses arise in October, theme parks put up decorations, and more Halloween events are being organised at places like Ripley's Believe It or Not! and Walibi Flevoland.
Originally kids go door to door on St. Maarten on 11th November in the Utrecht area. This still happens every year in our neighbourhood. Kids sing a song in exchange for candy or a mandarin.
All Souls on November 2nd has a tradition of being 'celebrated' soberly. The souls of the departed are remembered and a Requiem mass is performed.
Paris, France
Recommended by: Elisa, World in Paris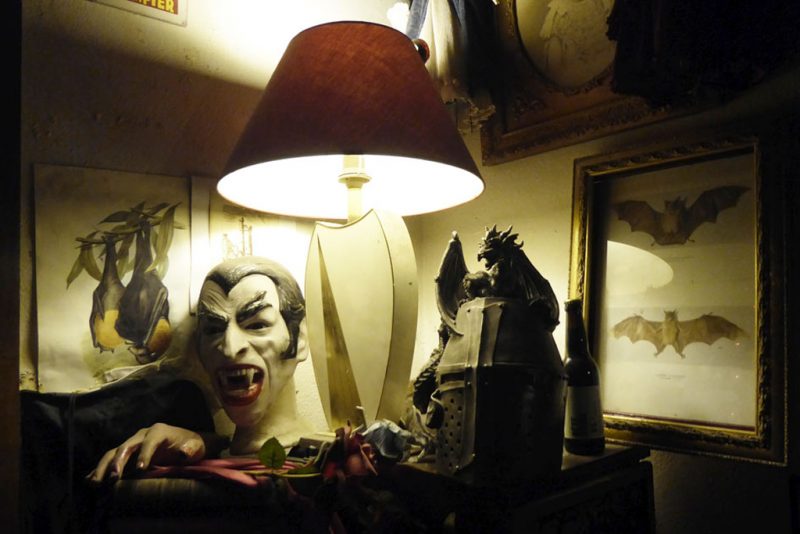 If you're looking to celebrate an American-style Halloween in France, you might be disappointed. Halloween is not a French tradition and – in general – the French do not much care about Halloween.
In Paris, things are a bit different because the city welcomes many Anglo-Saxon tourists. For this reason, some Paris attractions like the Grévin Museum (the wax museum) or the Vampire Museum propose spooky events to celebrate Halloween for tourists. The Catacombs of Paris is also a coveted attraction during Halloween in Paris, although they don't host any specific event for this date.
The best chance to celebrate an American-style Halloween in France is to go to Disneyland, one of the best day trips from Paris. There, you will find a special Halloween program with costumes, sweets, and Halloween shows. This program lasts one week from 26th September to 1st November.
Copenhagen, Denmark
Recommended by: Derek and Mike, Everything Copenhagen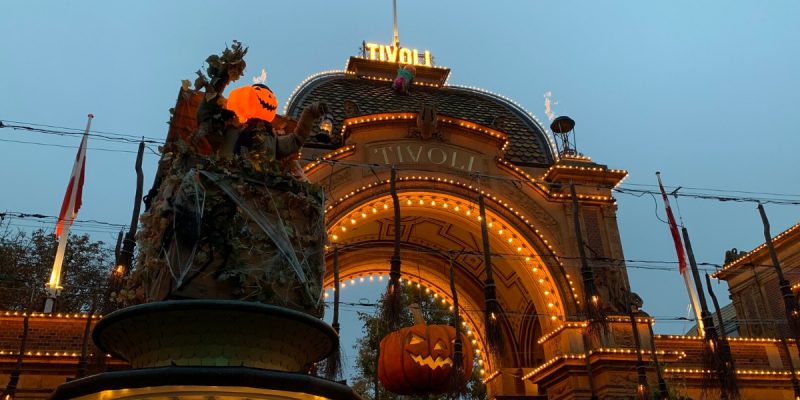 As a couple of Americans, we've grown up celebrating Halloween. When we moved to Denmark, we weren't sure if we would continue celebrating the holiday while living in Copenhagen. To our surprise, we found out that Halloween is slowly catching on – and there's also a suitable alternative.
In the younger generation, American movies have created an understanding and interest in celebrating Halloween. It's common to find Halloween parties in the month of October, but it's less likely you'll see children trick-or-treating.
In Copenhagen's famous amusement park, Tivoli Gardens, you'll also find Halloween celebrations throughout the month of October. Tivoli Halloween features elaborate decorations and a spooky Halloween theme. They even hold trick-or-treating for children on the last Saturday of the month.
Danes also celebrate Fastelavn, which is a Scandinavian version of a pre-Lent Carnival. In recent years it's become more of a Halloween-like holiday.
Barcelona, Spain
Recommended by: Lauren, The Expat Chronicle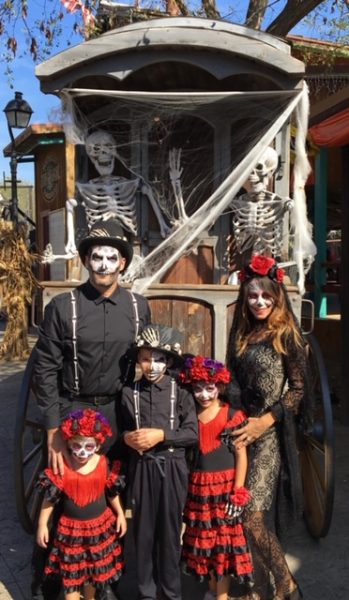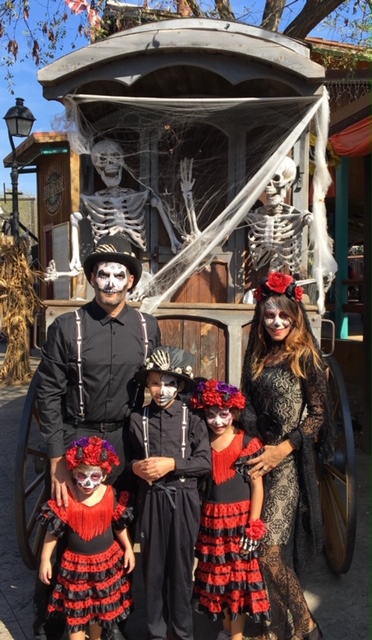 Living abroad in Barcelona as an American ex-pat family, we had big expectations for how Halloween would be celebrated in Spain.
Día de Los Muertos (or Day of the Dead/All Saints Day) is the favoured holiday over Halloween. It's celebrated to give tribute and express love to those family members that have died. Flowers are placed at the grave sights of these deceased and a special meal is usually prepared for the family to enjoy afterwards. It is a holiday that is celebrated all throughout Spain and Latin/Central America.
Halloween, by comparison, is viewed as a very American tradition. But the Spanish culture is definitely not one to turn down any excuse for a party.
While Trick or Treating isn't traditionally popular in Spain, one event organized by a handful of American ex-pat families has grown in massive popularity. Thousands of children of all cultures and ethnicities gather in their scariest costumes to Trick or Treat at local stores around the beautiful Turo Parc. It started as a small get together between friends, but has become a highly anticipated event of the season!
But the absolute biggest and best way to celebrate Halloween in Barcelona is by spending a day (or a weekend) at Port Adventura World. This popular theme park near Tarragona transforms into a Halloween Scarefest from mid-September through November. We were blown away by the decorations, costumes and Halloween theatrics!
Halloween Around the World: USA
Many people around the world think of the US version of Halloween when they picture the festival. Although the festival didn't originate there, Halloween as we know it today owes a lot to the USA.
Thanks to movies and the media, the rest of the world knows a lot about how the US celebrates. But there are still some really unique celebrations across the USA…
Salem, Massachusetts
Recommended by: Amy, New England With Love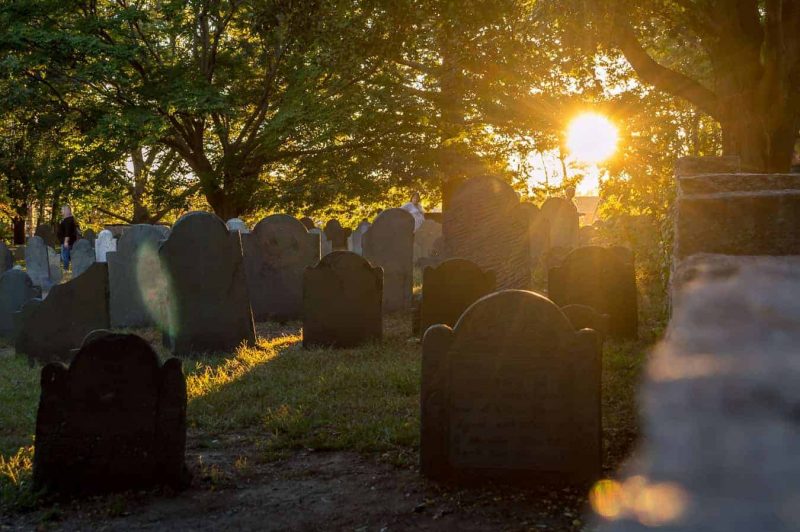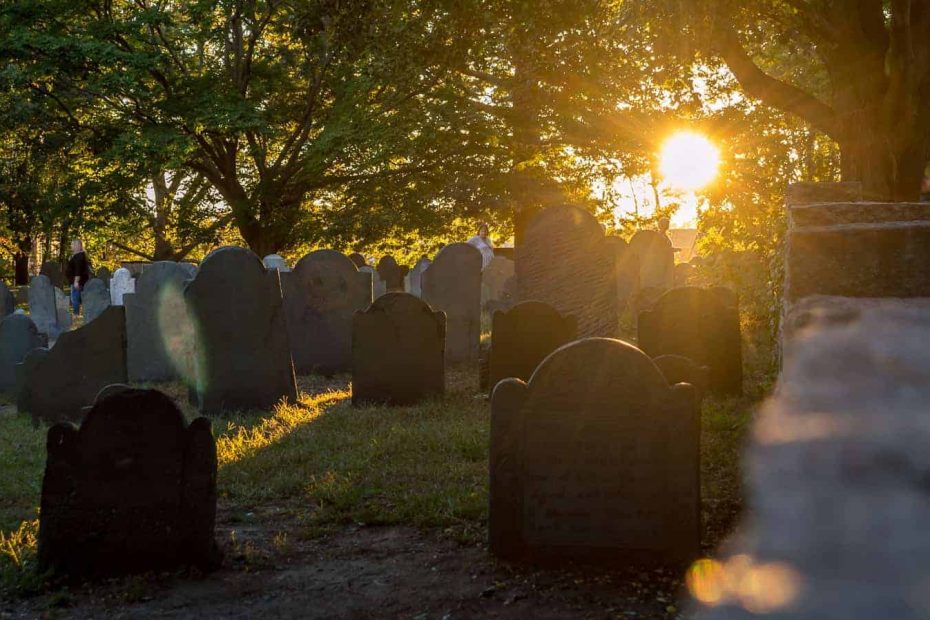 Arguably the best place to spend Halloween in the USA, if not the whole world, is Salem in Massachusetts, New England. This town is infamous for the Salem Witch Trials of the 1690s, in which 25 accused as "witches" were executed.
Visiting Salem, MA, one can delve deeply into this history and lore, but Salem has also embraced the darkness of its past and the Salem Witch Trials. From modern-day witches with magical shops, to eerie ghost tours of the town, to just wandering around to explore the historic buildings and sites, there is much to do in Salem year-round. But around Halloween, this town truly comes alive.
The Haunted Happenings is a calendar of non-stop events that take place in Salem around Halloween. One of the most iconic is the annual Halloween Ball that is held at the historic Hawthorne Hotel.
There's also the Official Salem Witches Halloween Ball, also held at the Hawthorne. This is more than just a wild party. There's all kinds of witchy activity going on to make your Halloween experience truly enchanting.
Fort Lauderdale, Florida
Recommended by: Stefan and Sebastien, Nomadic Boys gay travel blog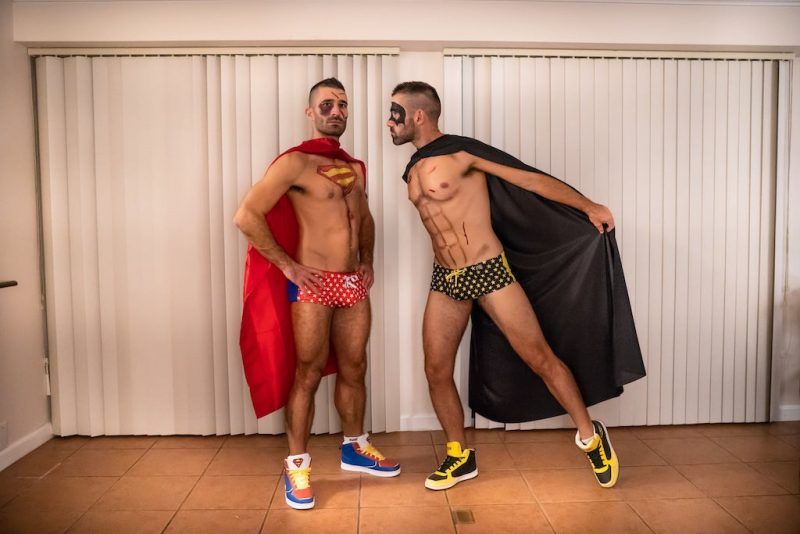 We are Stefan and Sebastien, gay Greek/French couple based in London, UK. We love travelling to Florida, particularly during Halloween, because these guys go ALL OUT for it! Our favourite Halloween destination is hands down the super gay city of Fort Lauderdale, which hosts the annual "Wicked Manors" Halloween gay street party every year.
Fort Lauderdale has grown to become one of the gayest cities in the US, with a large LGBTQ community, particularly in and around Wilton Manors in Broward County. This area has a large concentration of gay bars, clubs, shops and more.
Wilton Manors particularly comes alive every time there is a big festival or celebration such as Pride. The best is on 31st October for Halloween when the entire area becomes one large colourful street party called "Wicked Manors." There are some pretty spectacular gay Halloween costumes – from Marvel superheroes to scantily clad 'Adam and Steves'…
We love it because not only is it super unique with a really fun crowd, the weather is warm and sunny this time of year, so it's the ideal winter getaway.
New York City, New York
Recommended by: Lyndsay, The Purposely Lost
Halloween in New York City is a totally different experience than anywhere else in the United States. Since most of the City doesn't have traditional neighbourhoods, going from house to house trick-or-treating is not how it works here. Instead, children dress up and go from storefront to storefront in search of their candy.
Another fall festival New York City is famous for is the NYC Village Halloween Parade. Starting in Greenwich Village at 6:30 p.m. on Halloween night, anyone can show up and join the parade – as long as you are dressed in costume.
And not just any costume. This is New York! People go all out on their costumes each year for the parade. There's even a costume contest! If you happen to be in New York City on Halloween, you absolutely can't miss this parade.
Philadelphia, Pennsylvania
Recommended by: Derek and Mike, Robe Trotting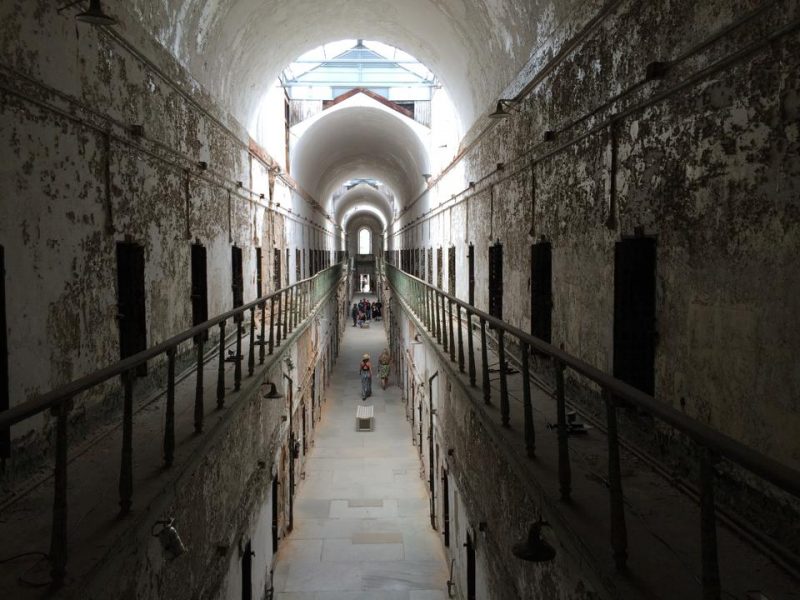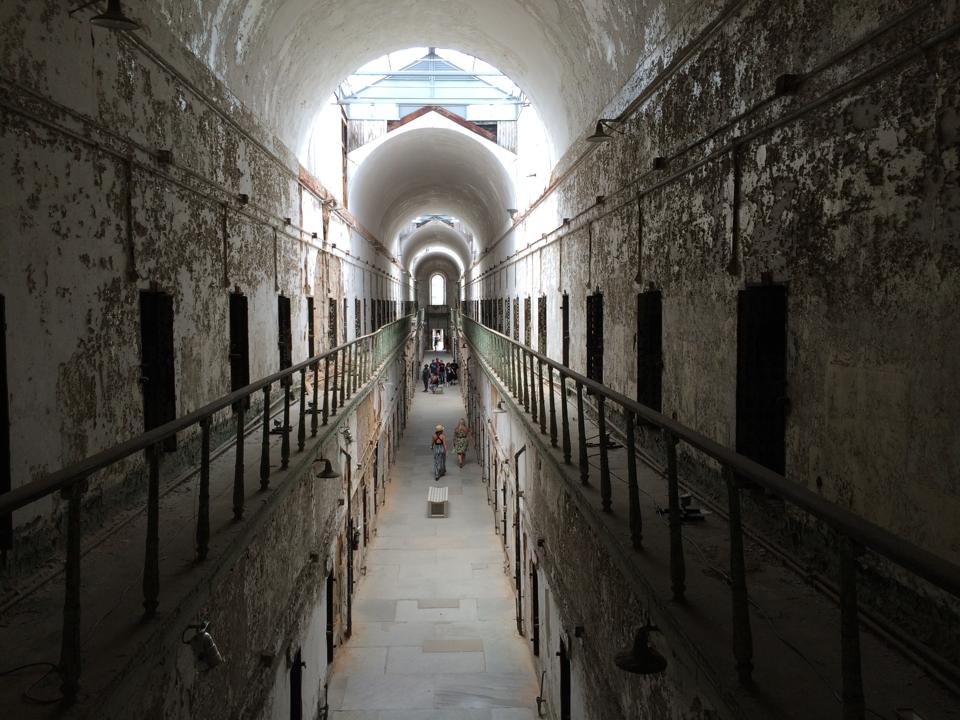 Eastern State Penitentiary is one of the most fascinating and spooky Philadelphia historical sites. It's a massive abandoned prison that takes up one square block in the Fairmount neighbourhood. The prison was operational from 1829-1971 and held famous criminals like American mobster, Al Capone.
The former prison is also one of the most haunted places in the United States. During the Halloween season, it's transformed into a chilling haunted attraction. Actors fill the cell blocks and the prison yard treating guests to a theatrical scare during the seasonal "Terror Behind the Walls" event.
Eastern State Penitentiary is available for guided tours and self-guided visits with audio guides, as well as various tours with paranormal experts. This historic, haunted and festive destination is a place you just have to experience during the American Halloween season.
How does your country celebrate Halloween? Scroll down to share other Halloween festivals from around the world.