Some posts on this site contain affiliate links. If you book or buy something through these links, I earn a small commission (at no extra cost to you). Take a look at my privacy policy for more information.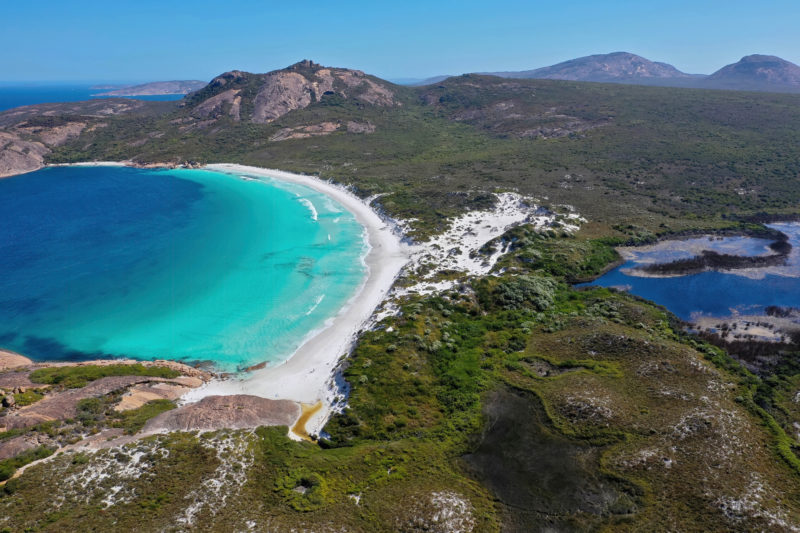 Adelaide could be the ideal location for your working holiday in Australia. It's small, green, and ideally poised to explore some of the best destinations in South Australia.
It also just happens to be the world's third most liveable city, so it's a great place to set up for your first time living abroad.
And right now there's a chance to bag a £10 flight fare to kick off your working holiday in Adelaide. TEN POUNDS! More on that in a sec – but WHAT a way to make a start on a huge new adventure…
UPDATE – the £10 flight fare offer has now ended, but the working holiday visa is still available.
What is the Working Holiday Visa?
If there's one travel experience I WISH I'd done when I was younger, it's this. A Working Holiday Visa for Australia allows young people to live, work, and travel "Down Under" for at least a year.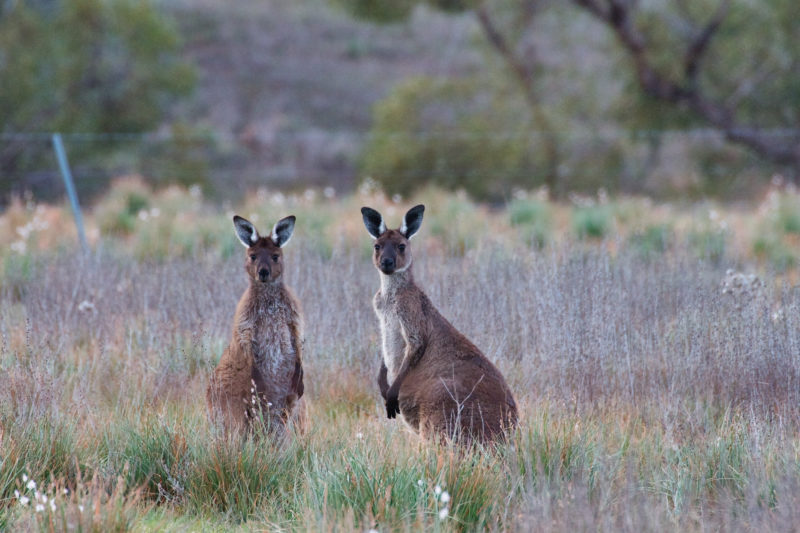 What's great about a working holiday is that you'll be earning money while you travel and explore a new destination.
This means you could save up to go travelling in South East Asia or beyond before heading home to the UK. It's a brilliant way to kick off a gap year or RTW trip.
Since the Working Holiday Visa is only available to Brits aged 18-30 and Irish aged 18-35, I've missed my chance. But if you're in the age bracket, you could still make this trip of a lifetime happen.
It's also a great way to experience deep travel. Actually living and working in one destination for a long period of time allows you to really get to know it, and see the place from a local's perspective.
Snap up this Amazing £10 Flight Fare Deal for your Working Holiday in Adelaide
So, big news. The South Australian Tourism Commission have just launched an incredible campaign offering £10 return flights to Adelaide to 200 young people from the UK and Ireland on a Working Holiday Visa.
This amazing offer echoes the famous Assisted Passage Migration Scheme, or "Ten Pound Programme", which ended 40 years ago.
Although the offer is closed – you can still find some good prices, even on direct flights to Australia from the UK. Keep an eye out for sales and set up a price alert on Google Flights to track the prices of flights you're interested in.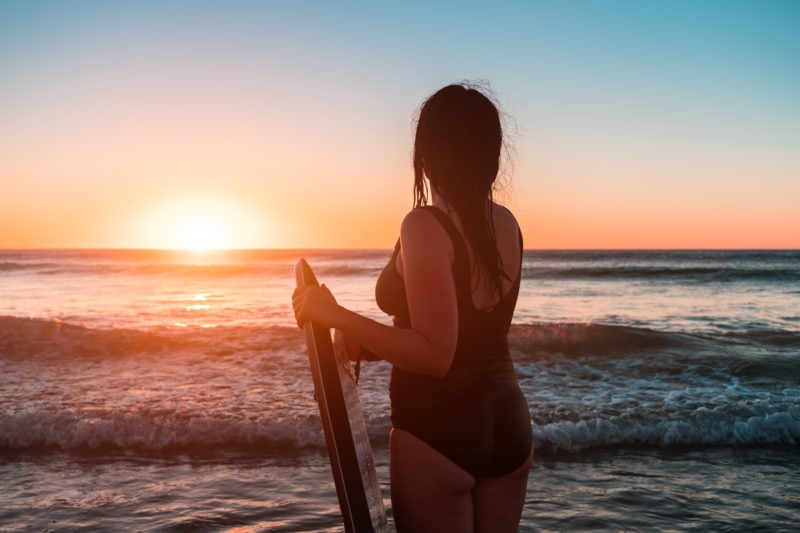 10 Reasons Adelaide is Perfect for a Working Holiday
If you're planning a working holiday in Australia, Adelaide could just be the city for you. Here's why…
1. Work and Travel for at Least a Year
On a Working Holiday Visa, British citizens aged 18-30 and Irish citizens aged 18-35 can work and travel for at least a year.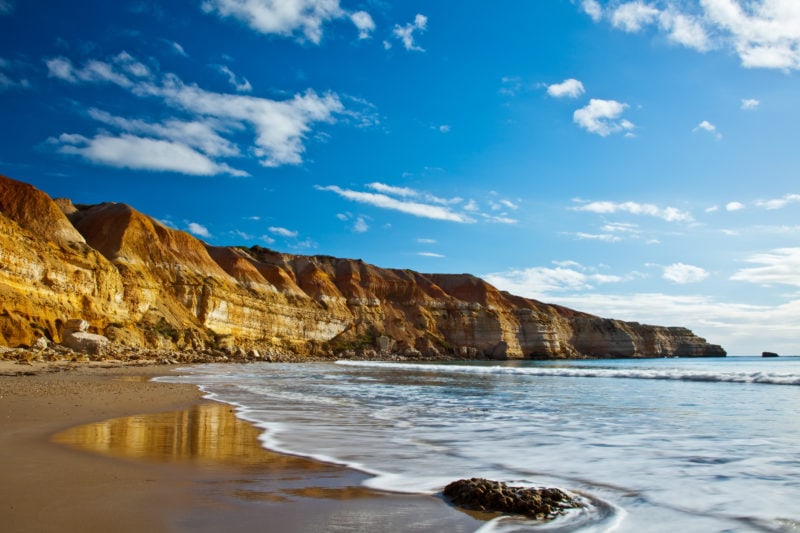 In Adelaide and South Australia, there are lots of fabulous jobs for backpackers, including roles in wineries, on outback cattle stations, in cool bars, on oyster farms, and in national parks.
The visa is such a brilliant way to earn some cash to fund travels right around Oz. And starting in Adelaide guarantees you lots of choice when it comes to deciding where you want to work.
2. Live in One of the World's Best Cities!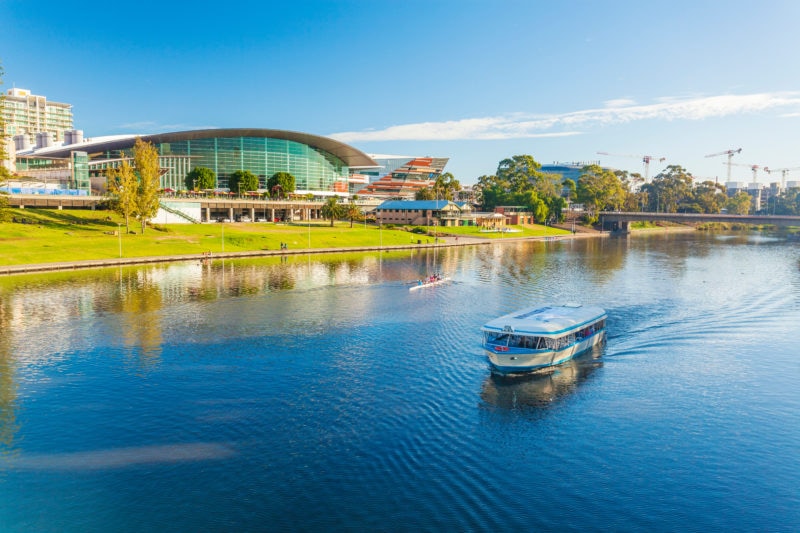 Adelaide is the world's third most liveable city (after Auckland and Osaka) according to the Economist Intelligence Unit's 2021 Global Liveability Index. We love it because of its beautiful beaches, cool small bar scene, obsession with food and friendly locals.
Oh, and did we mention it's only a 20-minute drive from some of the world's best wineries? Starting your Working Holiday Visa here guarantees it will get off to a great start!
3. Amazing Nature on your Doorstep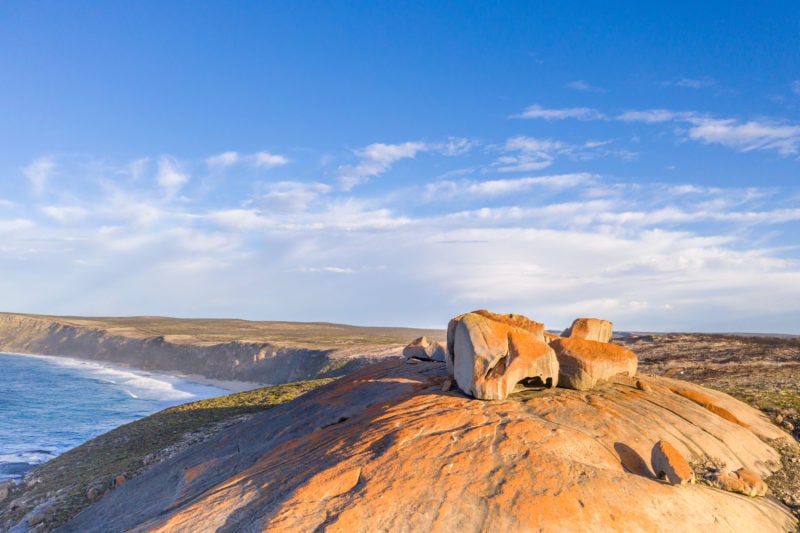 Adelaide was recently named a National Park City due to all the efforts they make to ensure it is greener, wilder and cooler.
Plans are afoot to reintroduce the platypus to the River Torrens and already there are projects to up the number of butterflies and raptors.
From the moment you arrive in Adelaide you can enjoy the great outdoors; lazing in its parks, exploring its conservation trails, and wandering to work as koalas snooze in eucalyptus trees overhead.
4. Live by the Beach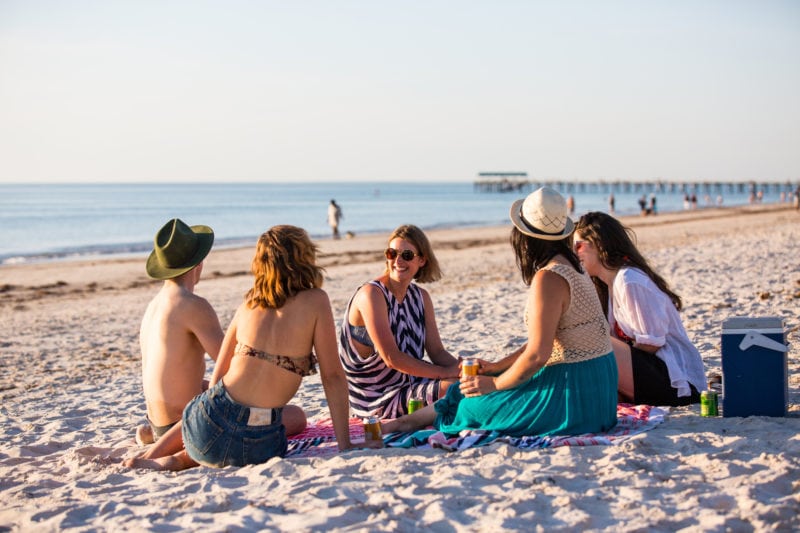 If you love the ocean, living down by the beach in Adelaide or getting a job on Kangaroo Island or up on South Australia's Eyre Peninsula will guarantee you that iconic coastal lifestyle.
Surfing before work and sundowners overlooking the sea after work could be your daily routine.
Paddleboarders, wild swimmers and fans of a beach walk will also be spoilt for choice when it comes to getting out and about on the water in South Australia.
5. Enjoy the Small City Life in Adelaide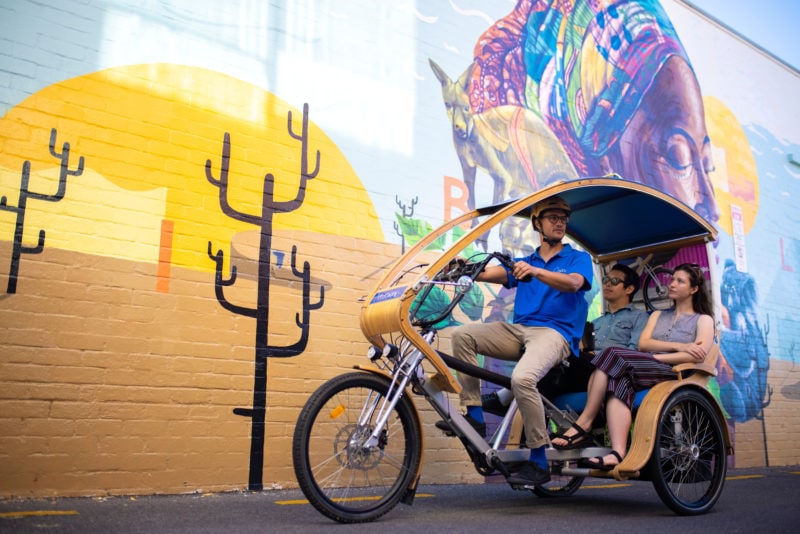 Adelaide is a small city. In fact, it's more like a big country town. So if you're arriving into Australia for the first time on your own, starting out in Adelaide couldn't be easier.
Adelaide is known as the "20-minute city", as you can walk around it in just 20 minutes. You can also get out to the beaches and wineries in as little as 20 minutes by car or tram.
There are some fab hostels where you'll make friends and get some great local advice to kickstart your Aussie adventures.
6. Explore with Epic Road Trips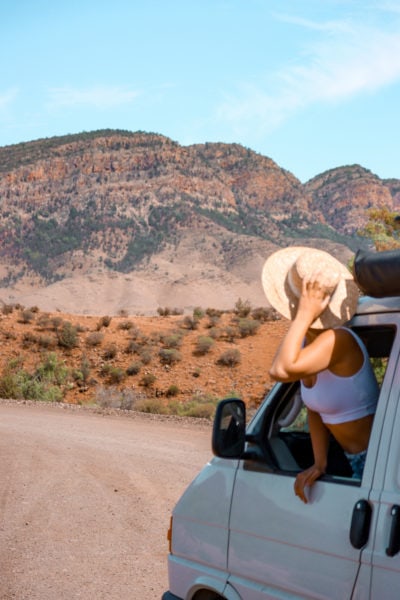 If you're all about living the #vanlife there are some awesome road trips you can do from Adelaide.
The Flinders Ranges outback region, with its amazing mountain biking, wildlife walking, cattle stations, and Aboriginal cultural touring is about a five-hour drive from the city, making for a great long weekend break if you're working in Adelaide.
If you want to live the outback life, there are lots of brilliant jobs that need backpackers now as it's heading into peak season for tourism there.
7. Get up Close to Amazing Wildlife…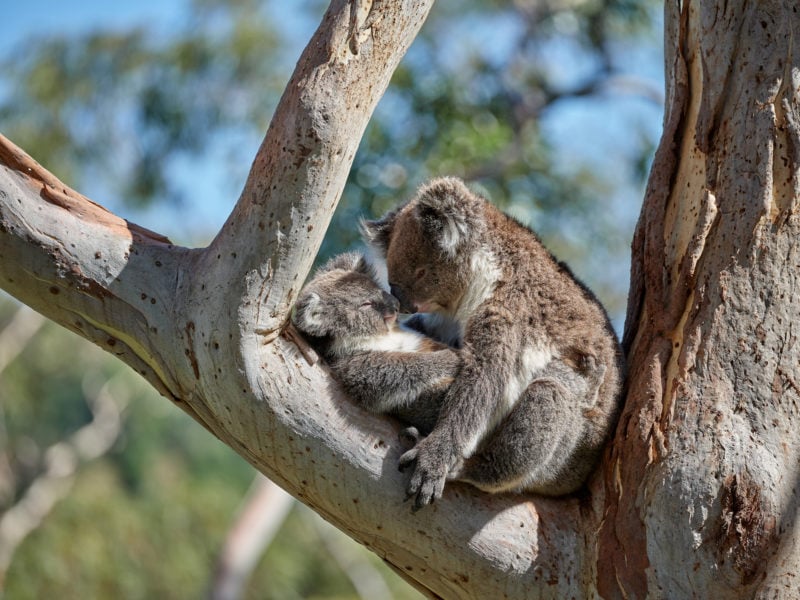 If you're nuts about nature, South Australia is the state to head for as it's teeming with native wildlife.
My top tip is to head to Kangaroo Island for koalas, rare birds, echidnas, and of course lots of kangaroos! There are opportunities to work and volunteer there if you fancy lingering longer.
8. …and Awesome Sea Life!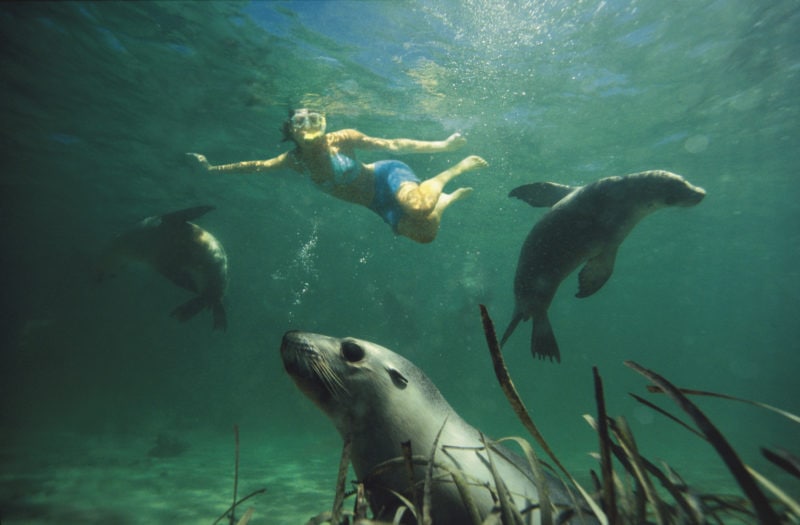 If you've always wanted to cage shark dive in Oz with Great Whites, then South Australia is the only state which offers this.
There are some incredible trips that you can book on the Eyre Peninsula – along with a fabulous sea lion swim if you'd rather not come face to face with a massive shark!
9. Adelaide is Easy to Reach from the UK
Getting to Adelaide from the UK and Ireland is really simple. Qatar Airways flies from London Heathrow, Manchester, Edinburgh and Dublin with only one stop in Doha.
They also have special Student Club offers which provide students – or deferred students – with special fares, additional baggage allowance, date change flexibility, complimentary Wi-Fi and other great perks.
10. Friendly Locals!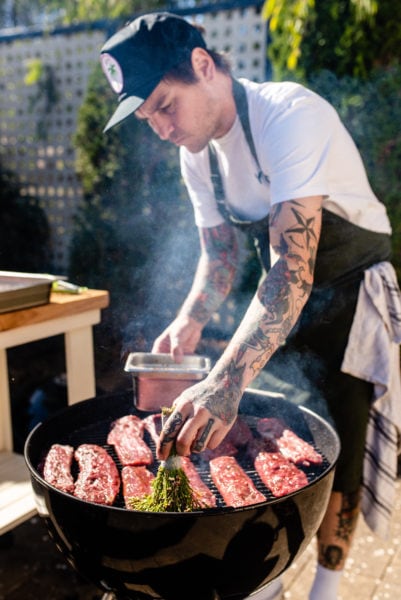 Adelaide and regional South Australia is home to some of the world's friendliest locals who can't wait to share their tips.
If you're into sport, joining a local club that plays your favourite is a great way to meet mates. Or you can keep it more informal and gate-crash a game of beach cricket! Just be prepared to take your turn on the BBQ when the grilling season kicks in.

More Info
About the £10 Fare
Anyone on a Working Holiday Visa, which is open to Brits aged 18-30 and Irish citizens aged 18-35, can register for the £10 return tickets before they go on sale in May. In Ireland, the fare will be priced at 10 euros.
A total of 200 return flights to Adelaide for £10 are being made available on Qatar Airways. To be eligible, you must be a British or Irish citizen, prove you have a Working Holiday Visa, and be available to travel to Adelaide before the 30th of September 2022.
A starter pack including some accommodation on arrival, and access to a tax file number and bank account also needs to be purchased with the £10 fare from Trailfinders.
The majority of Working Holiday Visas are being processed quickly so for those currently without one there is a window to still apply before the £10 tickets go on sale in May.
For those that miss out on a £10 ticket, a special follow-up fare on Qatar Airways to Adelaide will be released in mid-May.
For more information visit https://southaustralia.com/tenpound
More info about Taking a Working Holiday in Adelaide
Borders to Australia are now open and there is no requirement to Covid test before departure.
Working Holiday Visas can be purchased from Trailfinders or on the Australian government website.
For more information on starting your Working Holiday adventure in Adelaide visit Study work or volunteer | South Australian tourism | South Australia
What do you think – have I convinced you that Adelaide is a great place to start your working holiday in Australia?