Some posts on this site contain affiliate links. If you book or buy something through these links, I earn a small commission (at no extra cost to you). Take a look at my privacy policy for more information.
Choosing the perfect backpack for your RTW trip or multi-month adventure is probably the most important thing you have to consider. It's going to essentially be your home for the next few months, and you're going to have to carry it, pack it, and unpack it a lot. You need to find the best travel backpack and make sure it's perfect for you!
St Christopher's has conducted research amongst some expert travellers to come up with a fab guide to choosing the right backpack – along with this awesome video (below) and an infographic which you'll find at the end of this post. I've also put together a few of my own top tips for you below, so keep reading to find out what to look for in the perfect backpack for travel.
What Size Backpack Should I Buy?
This all depends on you, really. Hostelworld's research suggested that 40-50L works best for a 1-5 night trip, 50-75L for 2-7 nights, and 60-85L for 7 or more nights.
However, I know a lot of backpackers who travel for months on end with a well-packed 40L. In many ways its the ideal size as you don't have to check it in all the time, and of course it's smaller and lighter so getting around is easier. But I can't do it it! Although I'm not a massive over-packer, I physically cannot get everything I need (including all my blog tech) in a carry on.
If you're the same as me, or you don't want to be too restricted in what you can bring, a larger backpack is ideal. Especially if you're packing for multiple climates. If you get one that fits right and is comfortable, 55-60L is great. Larger than 60L is probably too large and too heavy for a long term trip!
READ MORE: Check out my list of the top 11 backpacks for female travellers!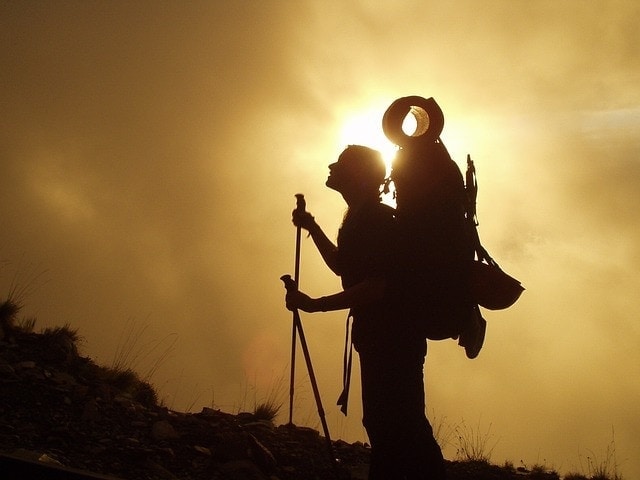 Key Features When Choosing a Backpack for Long Term Travel
If you're buying a backpack for a RTW or multi-month trip, it may actually be pretty different to the backpack you'd need for hiking or camping trips. Some of the key features, like comfort and good support, are the same, but there are other factors to consider – like how long you'll be using the pack and how often you'll be packing and unpacking it. Here are some key things that your backpack absolutely needs…
Open all the way around – Traditional backpacks open at the top, so you have to dig through them to get to the bottom. This works if you're going camping and only need to unpack and re-pack once. If you're away for a few weeks, it becomes insanely annoying. Opt for a backpack that opens fully all the way around – it will honestly make life so much easier!
Female specific fit – If you're a woman, a female-specific backpack is a must. The shape and fit has been adjusted to suite a female frame and it honestly makes a world of difference.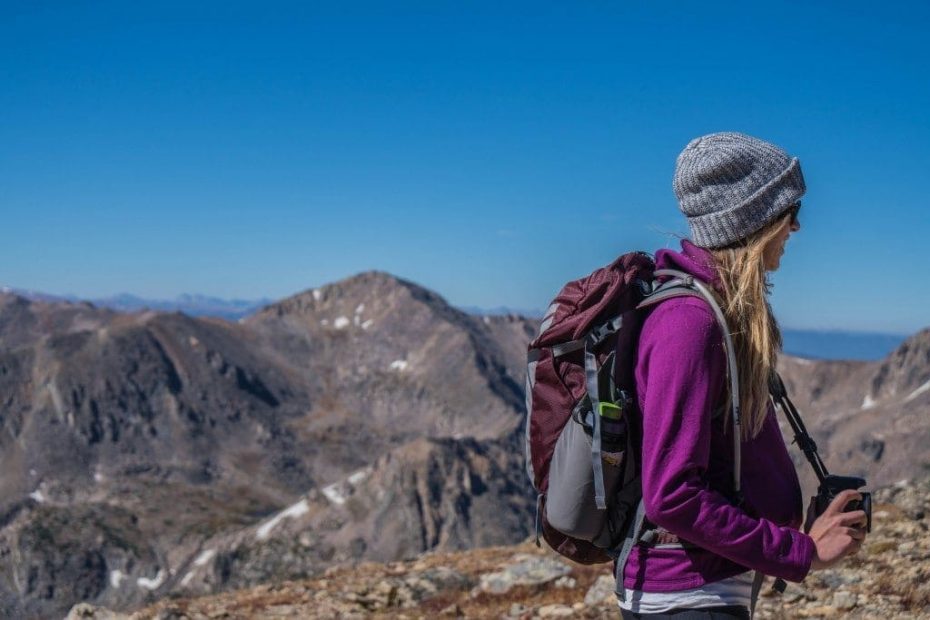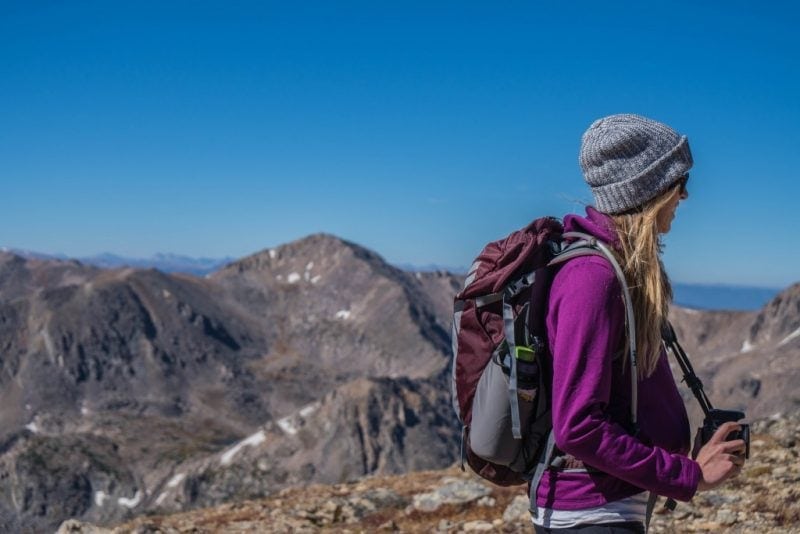 Thick, padded hip belt – Backpacks are actually designed so that you carry most of the weight on your hips rather than your shoulders. A thick and well padded hip belt is so important, and it will make carrying your backpack long distances much more comfortable.
Durability – As you'll see on the infographic below, the most important feature when choosing a backpack for long term travel is durability. You don't want something that's going to die halfway through your trip. It needs to be well made and designed to take a beating – because from aeroplanes to bus holds to you sitting on it at the side of the road, your backpack is going to take a beating!
My Personal Travel Backpack Recommendation
I've tried a few backpacks over the years, and the longest lasting was my trusty Mountain Warehouse Traveller Rucksack. Cheap, comfy, super durable (it survived over three years of me!) and it opens all the way around. Read the review here.
However, on my current trip I'm rocking an Osprey Fairview. I've got the 80L option which has a 57L main bag and a detachable daypack. It has a female specific frame (the Farpoint is the option for guys) and it's so comfortable that I can trek with all 12kg of my stuff for a couple of hours without hurting my back. It's super hard-wearing too and I honestly love it. Highly recommended!

This post was brought to you in collaboration with St Christopher's. As always, all words and opinions are my own.