Choosing the perfect backpack for long term travels or a RTW trip is a serious decision, and one which can make a huge difference to your experience. Your backpack is your best friend while you're away, and an uncomfortable, heavy or poorly made one could genuinely ruin your trip – or cause unnecessary stress. Before I left for my first backpacking trip at the beginning of 2014, I did a ton of research and asked lots of other travellers, in order to find the best backpack for me. Over one year and multiple trips later, it's still serving me brilliantly…
Before you read on, watch this ad to donate some money to charity (and help my blog out). More info here.
The Brand
Mountain Warehouse
are one of my favourite brands when it comes to backpacking and outdoor gear – I get my gear almost exclusively from them and it's always been fantastic quality. More importantly to me (and most backpackers I know), Mountain Warehouse have some of the best prices out there, because they make and sell their own brand – cutting out the middle man. In store, the staff are fantastic and always on hand to give me expert advice, plus when I visited to finalise my decision I was able to try on pretty much every pack they stock, which really helped me find the best travel backpack out there.
The Size
Deciding on the right size for me was the hardest part of selecting my backpack. During my research, I came across dozens of people who like to brag about how they travel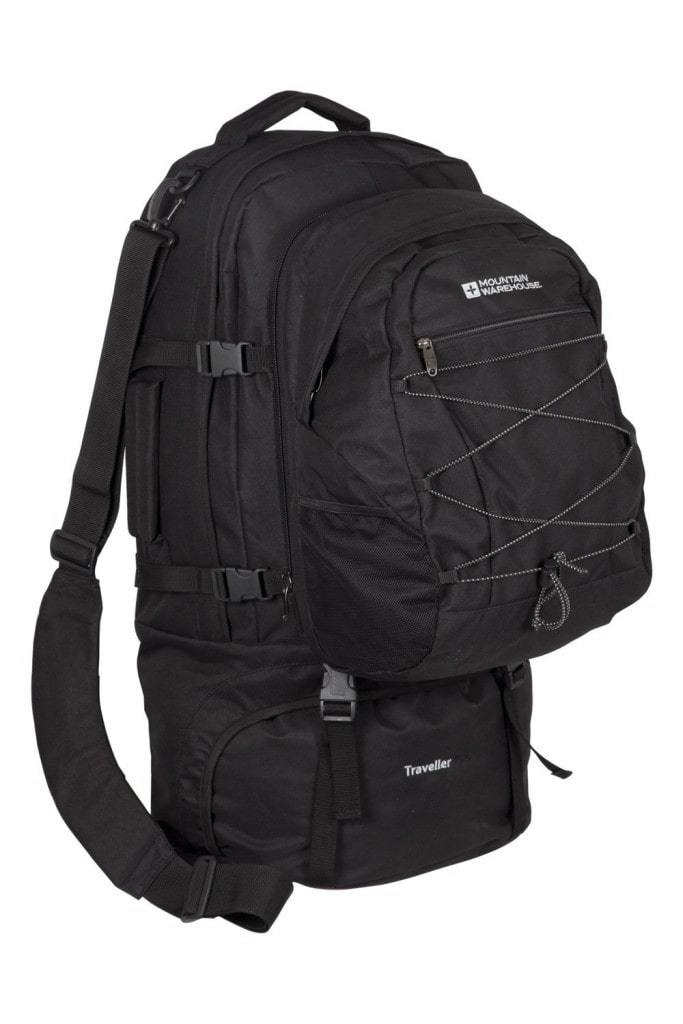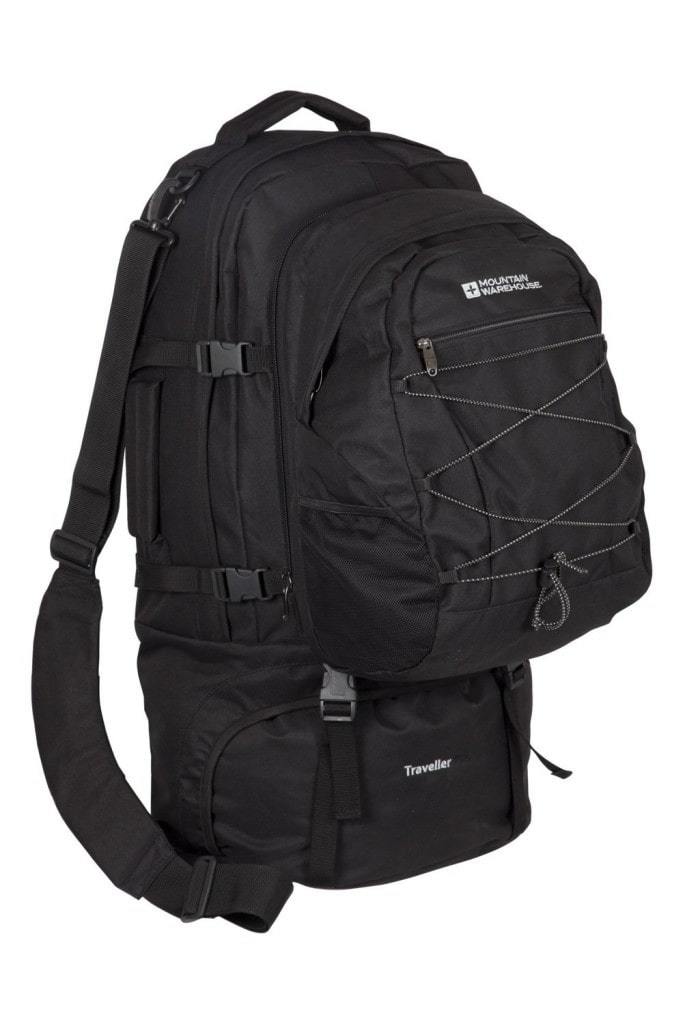 the world with no more than a carry-on sized 35L pack. While it sounds fantastic in theory, and these smaller backpacks look very temptingly teeny-tiny and light, in practice a bag this size was never going to work for me on a long trip. Since I'm a travel blogger, I have to take my laptop and camera with me – which also means charger cables and carry cases – plus no matter how strict I am with myself, the most basic of 'bare essentials' lists is almost always more than carry-on size when I travel for longer than two weeks. The best travel backpack size is around 50 to 60L – large enough to carry everything you need, but not so big that it will make life impossible for you! I settled on 60L, which was a decent, mid-way option; not carry-on sized unfortunately but not so big that I turn into a turtle. Although it's perhaps a little bigger than is ideal for someone as small as me (I'm only 5'4″), I always underfill the pack if I can to lighten the load, and I've survived with it on my back in Amazonian heat and at nausea-inducing altitudes – so I'm sure anyone else can too!
The Bag
The aptly named Mountain Warehouse Traveller Rucksack
instantly stood out to me in store, and once I'd tried it on and chatted with the friendly salesman – who was full of great advice, including tips on how to pack and what to take – I felt even more confident. I've been using this rucksack for over a year now, and it really is the perfect backpack for me!
The main bag has a 60L capacity, which is the ideal size for my needs, but the Traveller Rucksack also comes with a detachable 20L day-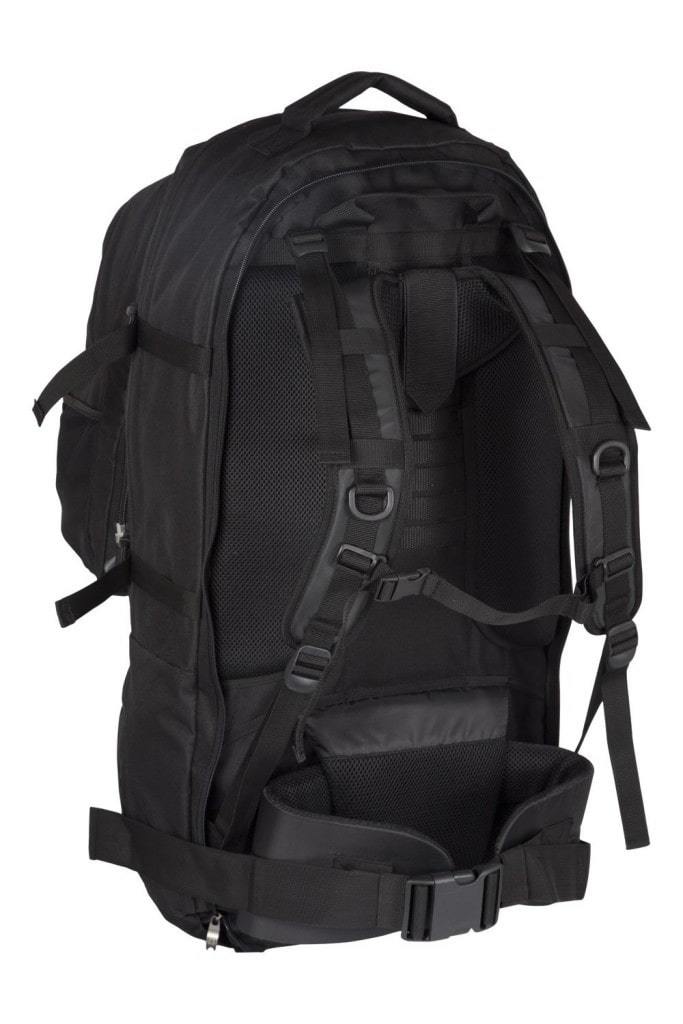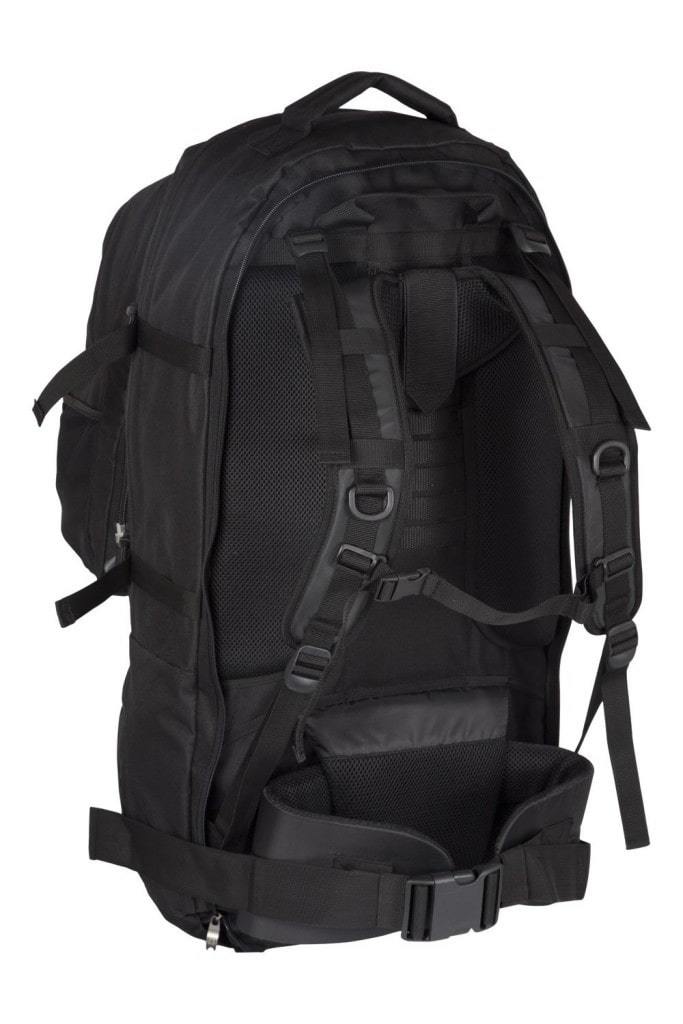 pack, giving the option of a total of 80L storage space. I rarely use both bags together, because a whole 80L of stuff on my back turns me into a snail and it's definitely way too much for me, but my boyfriend is a lot stronger than me and happily uses the full 80L when he needs the space. The day-pack can also be clipped on to the straps so that it can be carried on the front if needed (known as double-turtling) which is great for evening the load out!
What I love about the Mountain Warehouse Traveller Rucksack is the comfy hip belt and the adjustable, padded shoulder straps, which mean that the bag fits me perfectly and the weight is spread across my whole body. It's a surprisingly comfy backpack – as long as you're sensible about weight distribution and don't fill it with more than you're capable of carrying (something I learnt the hard way).
But here's what makes this the perfect backpack for long travel. It unzips all the way around, instead of opening just at the top. Sounds like a small detail, but it's one that makes a huge difference. Remember that sinking feeling when you realise that what you need is right at the bottom of your backpack? Not any more! A bag that opens all the way around, suitcase-style, is a backpacker's best friend and genuinely makes life so much easier on the road.
Another great feature is the free rain-cover, tucked away into one of the many pockets the Mountain Warehouse Traveller Rucksack has to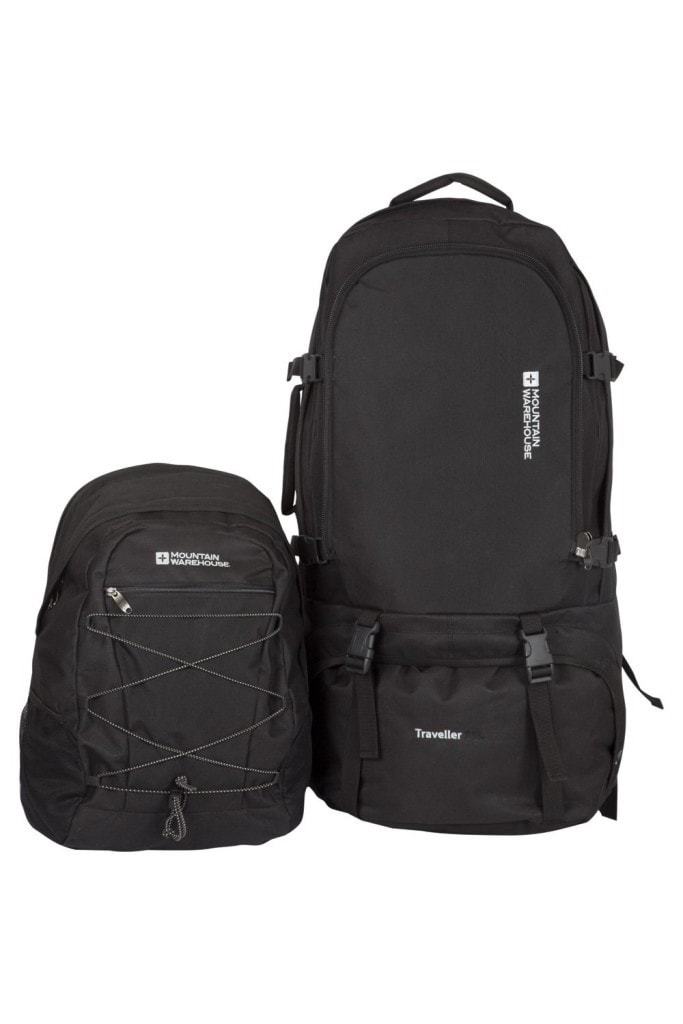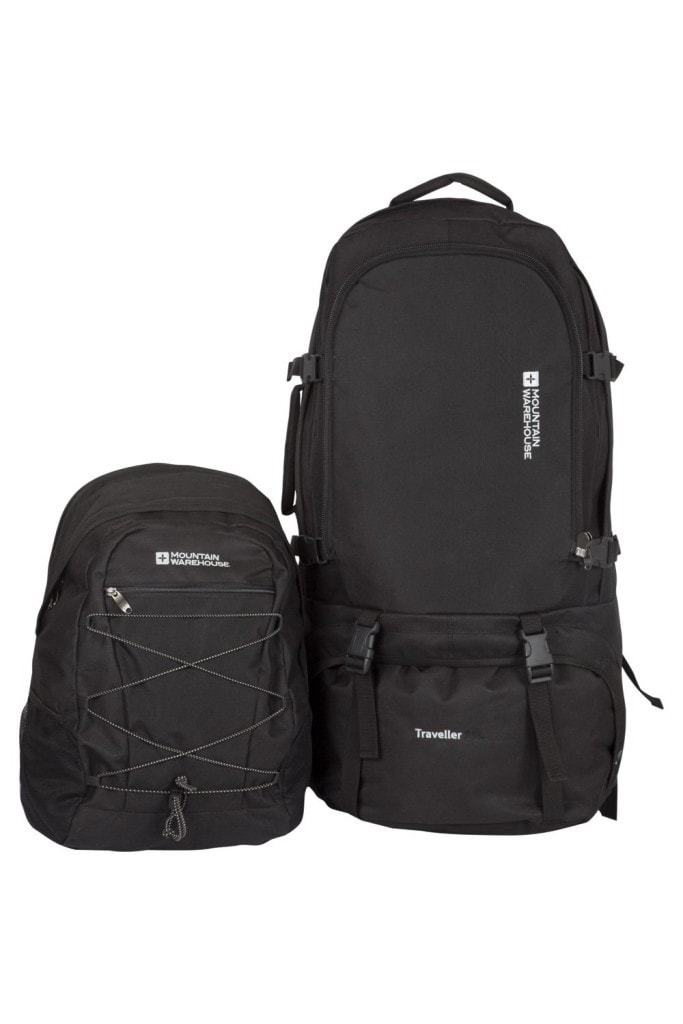 offer. Shockingly enough, rain isn't a phenomenon exclusive to England, and wherever you travel on your RTW trip you're bound to encounter a downpour at least once. The rain-cover has come in handy time and again, not just when it rains but also as a handy protector for the outside of my backpack when it's in the hold of a bus on long journeys (those things get dirty!).
As I said, there are plenty of pockets, plus a separate a zipped compartment at the bottom of the bag. Better yet, there's a zippable cover which tucks all the straps neatly out of site, for ease when checking the bag in for a flight. Airlines usually ask you to tighten and tuck in all the straps when you check in a bag – which can ruin your perfectly-set-up strap adjustments – so being able to zip them all away ready to fly is a fantastic option.
Finally, the Mountain Warehouse Traveller Rucksack is super durable. It's had to be, to keep up with me as I've dragged it across South America, down the length of Vietnam, and around the UK and Europe. It's been dragged up steps and thrown onto buses, kicked under dorm beds and dropped, sat on, squashed, and generally put to very good use over the past year or more, and it's undergone all that punishment admirably. After over a year of use, I really am happy to recommend this fabulous backpack as the perfect choice for long-term travellers with a lot of stuff to carry.
I'm convinced that this is the best traveller backpack out there – it certainly ticks all my boxes! The Mountain Warehouse Traveller Rucksack
has clearly been designed with backpackers and long-term travellers in mind; there are so many thoughtful additions which make this a lot more suited to RTW trips and travels abroad than backpacks which are initially aimed at hikers and campers.
Disclaimer: Mountain Warehouse are one of my chosen affiliate partners, which means I make a small commission on any sale
s generated through my site. This doesn't affect the price you pay at all, nor does it bias my opinion (I chose to partner with MW because they're a brand I genuinely use myself). So, if you decide to buy anything based on my recommendation, please help me out by using the links in this post to reach the Mountain Warehouse site. Thank you!