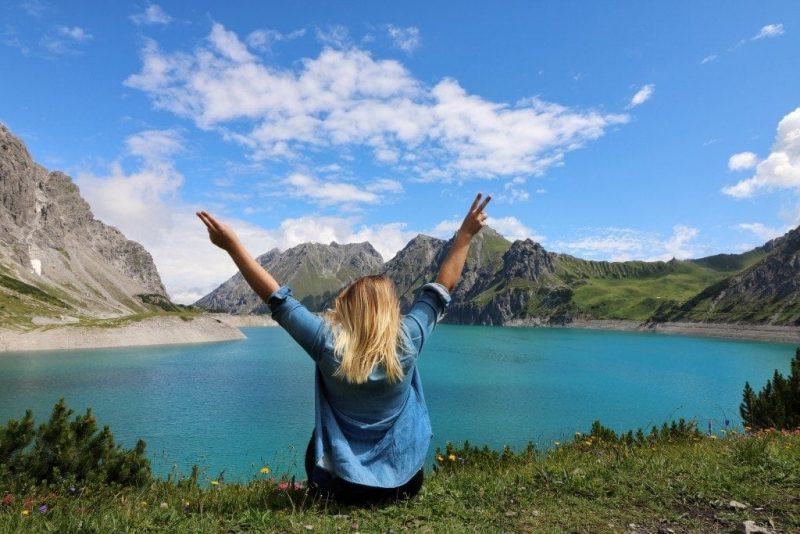 Well, that's it – I'm officially a grown up! Last week, I turned 30 – finally leaving behind my 20's and stepping foot into the realm of the adults. Except, not a whole lot feels different.
If you asked me ten, fifteen years ago to describe myself at 30, I'd have told you married, with at least four kids, and about to publish my second book. It's funny how drastically your life goals can change over the years isn't it?!
The only thing I'm slightly disappointed about is not yet having written a book, let alone got one published. But given that I've spent five years building up a moderately successful blog I can still say I'm pretty proud of what I've achieved so far in my life. And I'm definitely happy with where I am at the moment!
Here's everything I got up to last month. Enjoy!
Blog News
Given that I took so much time off to celebrate my birthday, there wasn't too much time for blogging last month. Which means there's not too much news.
The big news was that I quit Instagram! Well, only temporarily. I wrote a blog post to vent the frustrations I'd been having over the app lately – and it's turned out to be one of my most popular posts ever. I've had so many comments and private messages and tweets from people telling me they feel exactly the same. It's a shame, because Instagram used to be such a fun app. I used to love engaging with fellow travellers around the world. Now I just feel scared to post anything.
But after taking a full week off from Instagram and coming back with a changed mindset, I feel a lot better about it all. It's amazing what a bit of distance and perspective can do. If anyone's been feeling the same as me about it all, I recommend doing the same. We all need a break sometimes.
I LOVE this picture of me with three of my nephews at the beach last week!
New Toy!
I'm not normally big on airport shopping, because I know that I'm prone to impulse decisions that I'll later regret when my credit card statement rolls in. But last month, I decided to treat myself to a new lens and I wanted to cash in on those airport deals.
Rather than just rock up at Heathrow and buy something on a whim, I did some research online, chose a new lens, and reserved it to collect at Dixons Travel. A brand new, budget-friendly, wide-angle zoom lens for my Canon – which helped me get some of the most epic landscape shots of Austria imaginable.
Massive thank you to Dixons Travel for gifting me the lens. As always, all thoughts and opinions are completely my own. I am always shopping in Dixons Travel (usually for a travel adapter or USB cable I've forgotten to pack!) and I totally rate their reservation idea. It's perfect for taking the impulse-splurging out of airport shopping!
Austria
In July, I only took one trip (!) so it was a bit of a slower month. It was my first trip to Austria, working with Visit Austria and Vorarlberg State Tourist Board – and I was lucky enough to spend a full week exploring the alpine region of Vorarlberg during its quieter summer season. Give this short video a watch to get a glimpse of my favourite discovery…
Whenever I think of Austria, especially the alps, I think of snowy peaks and ski slopes. So I was really blown away by what I discovered in summer. Blue skies, spring flowers, gorgeous green landscapes, and plenty of warm weather. There's something about a mountain landscape that's just good for the soul, isn't there?
If you want to find out more about Vorarlberg, check out these two posts:
Top Things to do in Lech During Summer
I still have at least one more to write – so I want to know what YOU want to know! Anything in particular you want to learn more about?
What's Next?
Actually, I don't have anything on in August. I've got lots of plans to explore England, visit Weymouth (my home town), and hang out making the most of summery Southsea. Plus I'll be heading to Victorious Festival here in Southsea with some of my favourite people.
But I have no work trips planned, and if I do leave the country it will be for a personal trip (the first time that's happened in a while). I want to make the most of my summer in England – because this could be my last full month in the country for a while (hint, hint). No spoilers until I can announce it officially but I'm in the middle of forming some pretty exciting plans…
How was July for YOU? Scroll down to leave me a comment and say hello. Or tell me where you think I should go next. Or ask me my favourite sandwich filling…