Some posts on this site contain affiliate links. If you book or buy something through these links, I earn a small commission (at no extra cost to you). Take a look at my privacy policy for more information.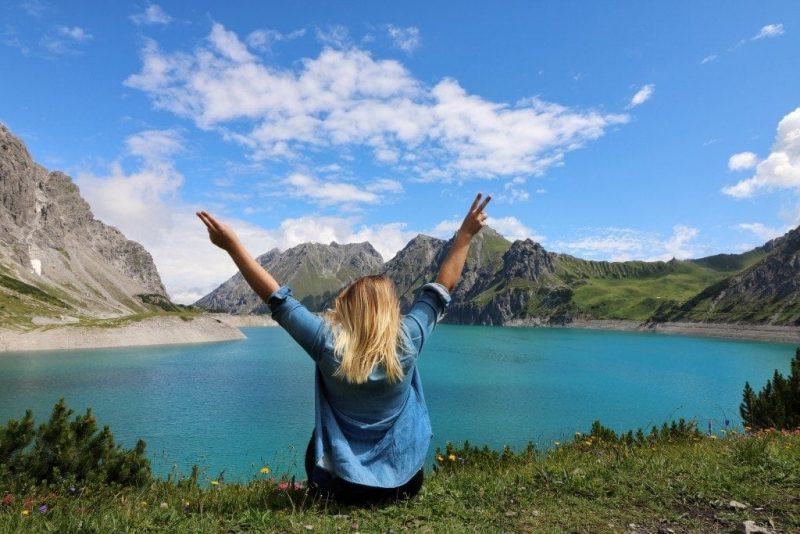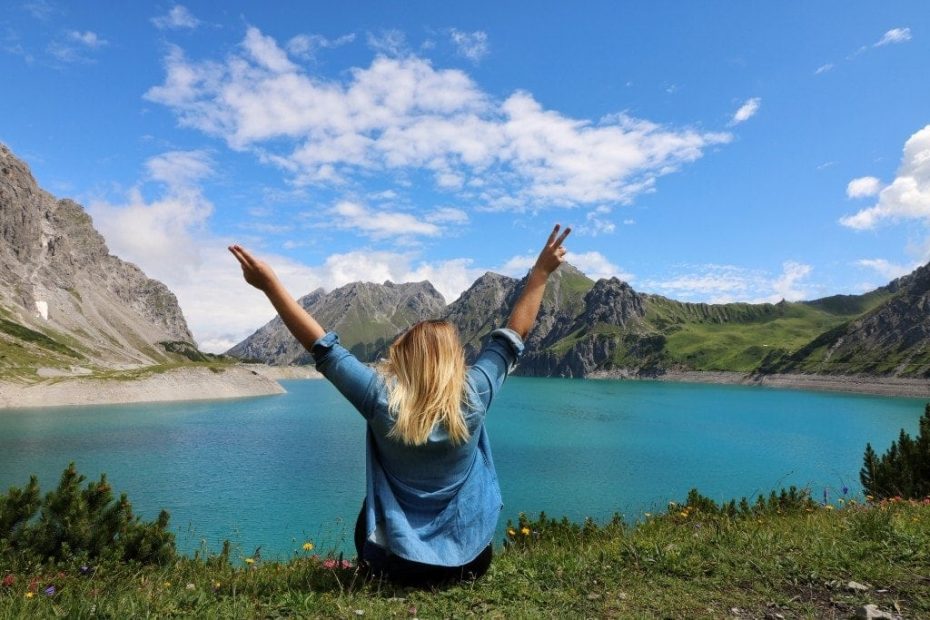 Happy New Year kids! I always like to take some time out at this time of year to reflect on the last 12 months and focus on all the positive experiences and achievements from the year. Internationally, 2017 hasn't been my favourite – but on a personal level it's been an amazing year. I've travelled more than ever, I've learnt some really important things about myself, I've made some amazing new friendships (and deepened some existing ones), I've eaten some amazing meals, and I've had all kinds of fun.
Just like in 2016, I spent the past year keeping track of all my travel stats – because I'm a geek and like to track my life like video games track your kill counts. We're talking every bed I slept in, every flight I took, and every intercity bus ride. Plus further down you'll find a full look back at the year in general and my thoughts on how it all went. Enjoy…
Travel Stats
Countries Visited: 12
New Countries: 7
Number of Nights Spent Outside England: 173
Flights Taken: 33
Beds Slept In: 106
Different Modes of Transport Used: 20 (that I can think of)
Long-distance Buses: 53
Trains: 106
Boats: 22
Miles Flown: 51,099.78*
Longest Time Spent out of England (in one go): 97 days
Furthest Latitude North Reached: 64.1319° N (Reyjavik Airport en route to Canada)
Furthest Longitude South: 9.6374° N (Punta Uva, Costa Rica – didn't make it South of the Equator this year!).
Longest Overland Journey: 1377 miles by rail in the USA – 34 hours
US States: 3 (14 if you count the ones passed through by train)
Volcanoes Climbed: 2
New Friends Made: 90 (according to Facebook)
Festivals Attended: 4
Sunrises Watched: 9
New Tattoos: 2
Cenotes Swam in: 5
Languages I Can Say Thank You In: 19
Islands Explored: 4
Lakes Visited: 13
Blog Posts Published: 77 (including this one!)
*Rough average, calculated from Climate Care's Carbon Calculator. I've added a few more trees to our Blogger Grove to help offset the carbon a little!
Quick Fire 2017 Favourites
Favourite Country: Nicaragua
Favourite City: Merida in Mexico
Most Memorable Meal: Not the best food of the year, but the barbecued hot dogs and plastic cups of prosecco which Chloe and I made while we were glamping in Edmonton's Elk Island National Park was probably the funniest meal I had. Especially when we attempted to start a campfire and make s'mores.
Best Sunrise: Telica Volcano outside of Leon in Nicaragua
Best Sunset: Mazunte, Mexico
Favourite Festival: Dia de Muertos in Mexico
Best Animal Encounter: Watching a mummy turtle lay eggs on the beach in Tortuguero, Costa Rica – AND seeing baby turtles hatch from a different nest in the VERY SAME NIGHT!
Favourite Party: Victorious Festival in Portsmouth
Scariest Thing: Boarding down an active volcano in Nicaragua
Most Popular Blog Post: Shy Girl's Guide to Solo Travel – thanks for reading, everyone!
Favourite Lake: Lünersee in Austria – I'm still not over how pretty that place was! But Mexico's Lake Bacalar is a close second.
Favourite Volcano: Arenal in Costa Rica
Favourite Island: Ometepe in Nicaragua
Most Popular Video: $10 challenge in Merida (59K views on Facebook!)
Most Popular Instagram Post: The pink lakes in Mexico – check it out below.
Best Car: The busted-up green bug Janet and I drove around Isla Cozumel and nicknamed Señor Frog*!
Most Unique Accommodation: Spitbank Fort in Portmsouth (check out my other hotel highlights of the year here)
*No seatbelts, no door locks, no hand brake, a gear stick that barely went into reverse and had absolutely no second gear, no speedometer, and a passenger door that randomly swung open while we were driving.
2017 Travel Look-Back
Despite being out of the country almost as much time as I was in 2016, this year has felt like it involved a lot less travel! There were nearly half as many flights – and much more overland travel. The difference was me focusing less on press trips (only doing the ones that really felt right for me and my blog) and more on slower travel in one particular region. Here are a few of my favourite stops along the way…
Mexico – Take One
The start of the year saw me embarking on an open-ended trip to Mexico with a one-way ticket and no fixed plans. Unfortunately, the trip ended early when my granddad passed away… but not before the country had gotten well and truly under my skin. Highlights of that trip included beautiful Lake Bacalar – the lake of seven colours – sleepy, colourful Isla Holbox, trendy Tulum, and – my ultimate highlight – Rio Lagartos.
Living in the UK
I might have been out of the country for 173 nights of the year, but I actually spent 4 months living in the UK and renting a flat for the first time in about 4 years! While I was here, I took a LOT of staycations. In places like Edinburgh, Inverness and Loch Ness, Butlins (with two of my sisters and their kids), Ramsgate, Southampton, Dorset, and London… just to name a few.
Nepal
This was the trip that really got me to fall back in love with travelling again. Nepal was a chaotic whirlwind of a trip in one of the most beautiful countries I've ever seen. Epic mountainscapes, lush jungles, amazing food, beautiful temples, lovely people… and some of the best bus games I've EVER played (thanks Marcela and Stephen).
Edmonton
People love to tell me I have the best job in the world. And when I get to take a super fun trip somewhere new with one of my best friends, that certainly feels like the case. Me and Chloe headed to Canada to explore the underrated but awesome city of Edmonton and had so much fun. Especially when we went camping and Chloe captured the "Northern Lights" on camera*.
*she did not.
Spain
Any chance that comes along to visit Spain, I take it – so when two trips came up back to back I was massively excited! First was a foodie-themed trip all about the olive oil tourism in Catalunya, followed by an epic train ride down to Murcia for a weekend there with #SpainCities. Basically, I spent about a week eating AMAZING food and drinking great wine. It was awesome.
Austria
One of my biggest surprises of the year was Austria. I didn't really know what to expect, and I'd always thought of the country as a winter destination. So when I visited Vorarlberg in summer and discovered a region full of stunning views, great hikes, and impossibly blue lakes… I was totally blown away!
Naples
My last European stop of the year was Italy, just at the end of summer. Naples was another massive surprise for me, and I really fell for the city. I was there for an arty themed press trip which had loads of interesting surprises (I loved the Reggia di Caserta), but for me the real highlight was the food – which was amazing, of course. Best pizza ever.
The Big Americas Adventure
97 days, five countries, 14 US states (by rail), two continents, one Dia de Muertos, two volcano hikes, and countless mojitos! This was the absolute highlight of the year for me. Three months of total freedom in one of my favourite parts of the world, practising Spanish, climbing volcanoes, and travelling the way I love to. I stayed mostly in hostels, I double-turtled my backpacks, I got drunk and made silly mistakes, I lost multiple pairs of sunglasses to the crazy Atlantic waves, I saw all kinds of amazing wildlife, and I got to spend some amazing days (and nights) with incredible friends old and new.
Costa Rica – Nicaragua – Mexico – Miami – Mexico again – NYC – New Orleans – Mexico – Cuba. It really was an amazing adventure, and I'll have to do a full write up of the trip later on because there's simply too much to say for just one paragraph here.
Conclusion and Where's Next
At times over the past year or two, I've been more than a little bit negative about my job. It might seem like a dream job to anyone on the outside, but it's also a lot of work, it can feel like too much freedom at times, and there are lots of downsides to a life with absolutely zero routine. But looking back over the year there have been so many highlights and all of them outweigh the bad stuff. I adore being a travel blogger and when I think of what I get to do – spend my life exploring the world and writing about it – I feel like the luckiest girl in the world! So THANK YOU to everyone who's read, liked, commented, or shared my stuff this year… because I truly couldn't do it without you!
As for where's next… can I just say F*** KNOWS?! As part of what seems to be an annual tradition for me now, I'm going into the New Year totally conflicted and very vague about what I'll be doing next. I have one exciting (and hopefully very sunny) last minute trip coming up in January, but I'm giving myself the rest of the month at home before I decide my next moves. Maybe I'll stay in England, maybe I'll move abroad, maybe I'll run away and go travelling again. Maybe the universe will send me some kind of sign. Let me get drunk tonight and think about it, and I'll get back to you. At some point. Maybe.
What was your personal travel highlight of 2017? And where are you heading first in 2018? I want to know – so scroll down and leave me a comment!
Thanks for reading – and Happy New Year!!