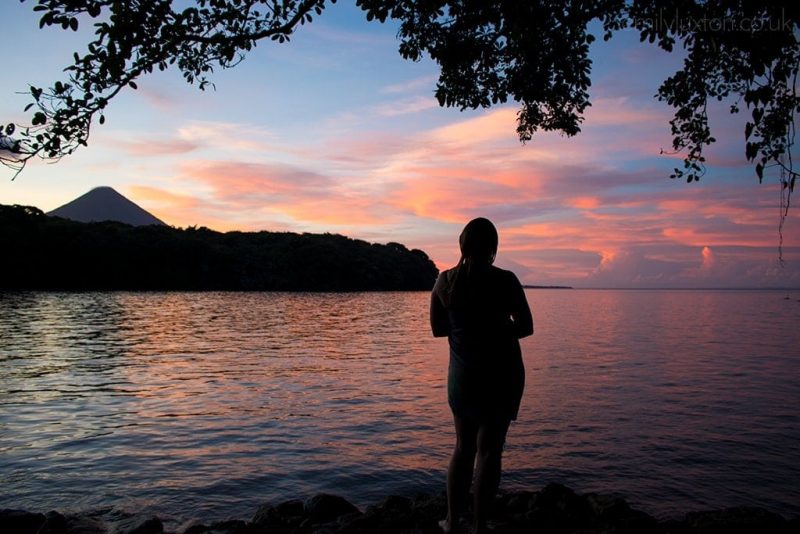 It was inevitable, really. Having been a fairly… reluctant travel blogger for a while now, it's not really surprising that I've found my grip on social media slipping during a month when I've had absolutely no responsibilities to post.
Now that I'm travelling just for me – without a sponsored trip or "free" hotel stay in sight – I can't help but be a bit lax. Instead of travel blogging I've been travelling. Properly travelling. Doing things I'll never write about and hanging out with new friends and just existing. Making mistakes and doing silly things and getting so drunk that I forget I can't dance! Basically just making the most of my trip and trying to connect with the places I visit. 
Then I went and had my phone stolen… and suddenly my lazy semi-digital detox was an outright sentence. Partly, it was a blessing in disguise. I've had to get buses and navigate my way across cities using only the kindness of strangers, my terrible Spanish, and occasional hand-drawn maps. I've had to travel "old school", and live completely in the physical world of the here-and-now. It's been tough, it's been stressful, but it's also been surprisingly rewarding. And now that I'm connected again I find that I'm also quite excited to start sharing again. So, here goes! This is everything I got up to in the past month…
Leon
My first stop in Nicaragua was Leon, one of the oldest colonial cities in Central America and probably the reason that I fell so hard for the country. It's not the prettiest city or the most interesting, and I've met a few backpackers who were surprised that I loved Leon so much.
But I just had the best time there. I stayed at a fantastic hostel, Serendipity, where the staff adopted me as their hermanita (little sister) and where, after a week, I felt I'd gained a new family. I made some really wonderful friends in Leon, and when you travel it's always the people who make a place.
My highlight was taking on two volcanoes in one day – although my legs the day after would probably disagree with me. Leon's Cerro Negro is an active volcano that's famous for its volcano boarding. As in, you hike up to the top – where the soil underfoot is hot because of the volcanic activity – pop on a sexy boiler suit, and toboggan back down the hill. Definitely the most fun I've ever had wearing overalls!
That same afternoon, already tired from my first volcano hike, I climbed Telica volcano as well – this time with a heavy backpack strapped to my back. Along with a a friend from my hostel and two awesome guides from the fab company Volcano Day, we camped overnight at the top of the volcano, beneath an enormous thunderstorm that stuck pretty close to us a few times with deafening bangs. When we woke up, the sky was clear and the sunrise – with the crater bellowing smoke behind us – was incredible.
Granada
I preferred Leon to Granada, but I can't really tell you why. Leon is a bit scruffier and more lived in, whereas Granada felt polished up and full of tourists. It's a beautiful city though and I loved the brightly painted colonial architecture.
The highlight was hitchhiking to Apoyo Lagoon with Juan, the Argentinian bartender from my hostel. I was pestering him for directions to the lagoon when he gave up explaining and offered to come with me. Two rides later we were in the lake – which is actually the water-filled crater of a dormant volcano. It wasn't the best weather but despite the muggy sky the lagoon was seriously pretty, and the place is so tranquil.
Ometepe
The last stop in Nicaragua was by far my favourite. Isla Ometepe is sat at the edge of Lake Nicaragua, which looks more like a sea than a lake. The sheer size of it all is overwhelming; Ometepe is home to two volcanoes, one active and one extinct, and both seem enormous – which makes the lake containing them seem even more enormous.
It was a week of sheer bliss. I was staying at El Zopilote hostel, which is easily one of the best hostels I've ever stayed in. An eco-farm in the jungle, it instantly felt like home and I spent a really cool week there. I swam in the lake and kayaked along the rivers beneath tangles of trees. I rented a bike and huffed my unfit, sweaty way up and down the island's hills. And I basically just relaxed, switching off from work a bit and remembering to actually connect with the place. It felt like heaven!
Despite it being one of the most beautiful places I've ever been, I barely took any photos, and I posted even less. It's funny how the more I'm genuinely enjoying myself, the less I feel the need to post about how much I'm enjoying myself. Maybe I'm the only one who does that?
Mexico
After running out of time, I flew up to Mexico City to meet my friend Pamela on the 24th. We met in Indonesia last year and have met up in four countries since then. We once ate about eight meals in one day together so I feel we have a special bond of greediness!
Most of my time in Mexico City was spent trying to sort out my lost phone. Police, insurance, photocopies, phone shops, laundry… it was a few days of admin. But we still had time to dig out the best fun and food Mexico City had to offer.
It's a cool city, but I'm not a big city girl, and I was glad to get away. Right now I'm in Oaxaca, gearing up for the Dia de los Muertos celebrations, and for the first time in a long time I'm actually excited about sharing my travels on social media. So stay tuned!
Make sure you follow on Instagram and Facebook for more updates. I'm also taking over Skyscanner's Instagram this week. Follow along to see Dia de Los Muertos behind the scenes!