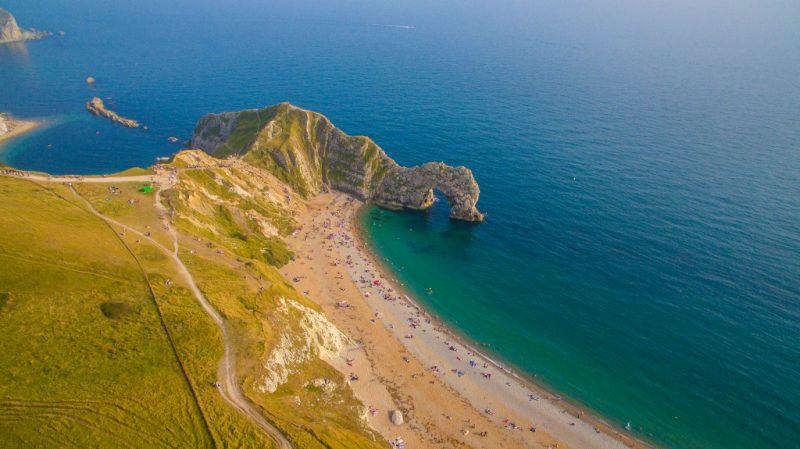 Welcome to another monthly round up!
April was another quiet month in terms of travel. This is the longest I've gone without leaving the country in a very long time! Worry not, though, as I do have some travels coming up. But I've been really enjoying being back in England, and it's lovely that I can concentrate on a lot more UK content for the blog.
Vote for Me!
Before I tell you what's been going on this month, I have a favour to ask. I'm in the running for the Best Established Travel Blog in the Flight Centre Blog Awards 2017 and I'd love to win! So please vote for me to show your support – it literally takes one second to do!
The Big Move
This month, as you may already know, I finally came to a decision and took the big step to move back to the UK permanently. I'm now paying rent for the first time in years! I've been living at my new home in Southsea for a little over two weeks now and I really couldn't be happier.
I've already posted about why I'm moving back to the UK, and I really hope you'll read that post because I've tried to make clear exactly why I made this decision. But in brief, it's all about my current mental state. Travel is amazing and I really urge everyone to do it as much as they can. But there are some things you miss out on with a life of full time travel – especially full time solo travel. The main thing, for me, was community. I felt very strongly that I needed a community again, to be in one place and spend time with the people I love on a more regular basis. To have a home to come back to after a trip, instead of constant uncertainty. To meet people, have a social life, be in control of the content of my kitchen and what I had for dinner.
So how's it going? Two and a half weeks in, it's all going brilliantly. I own kitchen stuff for the first time in years! I bought a blender! I've got all of my stuff in one place and none of it is in a box or a suitcase. It feels really, really good. Southsea itself is lovely. A nice weird mix of rubbish and very cool, with some seriously amazing bars and restaurants. London is only an hour and a half by train. A lot of my friends live around here. I have a social life again! It all feels really nice.
More Staycations
Tied in with my move back to England, I plan to focus a lot more on UK travel on my blog. I love my country, and there are so many amazing places to visit here. I'm going to try to take a trip somewhere new once a month to see what I can discover! Who says you have to leave the country to have great travel experiences?
Don't miss my brand new post, 50 Unique Things to do in Dorset, to see why I think my home country is the ideal place for a British staycation. I grew up in Dorset, so maybe I'm biased, but I truly think this is a far too underrated part of the country. It's a beautiful place and there are some amazing things to discover!
My big staycation in April was to the absolutely incredible Spitbank Fort off the coast of Portsmouth. A Victorian fort in the middle of the sea, it's been converted into a luxury hotel with an amazing restaurant. I think this is the most unique place I've ever stayed so don't miss the write up!
And last but not least, at the end of the month I headed up to London for Traverse with the lovely folks from Three UK. Traverse is a travel blogging conference and networking event so it was really fun to catch up with my favourite blogging pals, head to some fab parties, and get plenty of inspiration for the future of my blog. My poor broken body is still totally exhausted from the weekend, which was intense – but so much fun!
What's Next
Nothing is confirmed yet, but I am leaving the country again next month! It looks like my next stop will be Nepal – which I'm insanely excited about! Follow my Facebook Page and stay tuned for more announcements as I get more details!
What did you get up to this month? As always, I'd love to here from you – so leave a comment below. And don't forget to vote for me!