Some posts on this site contain affiliate links. If you book or buy something through these links, I earn a small commission (at no extra cost to you). Take a look at my privacy policy for more information.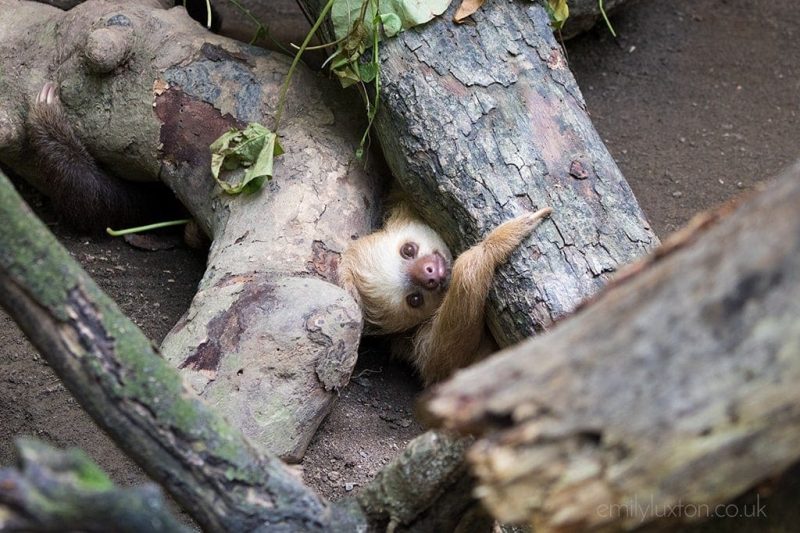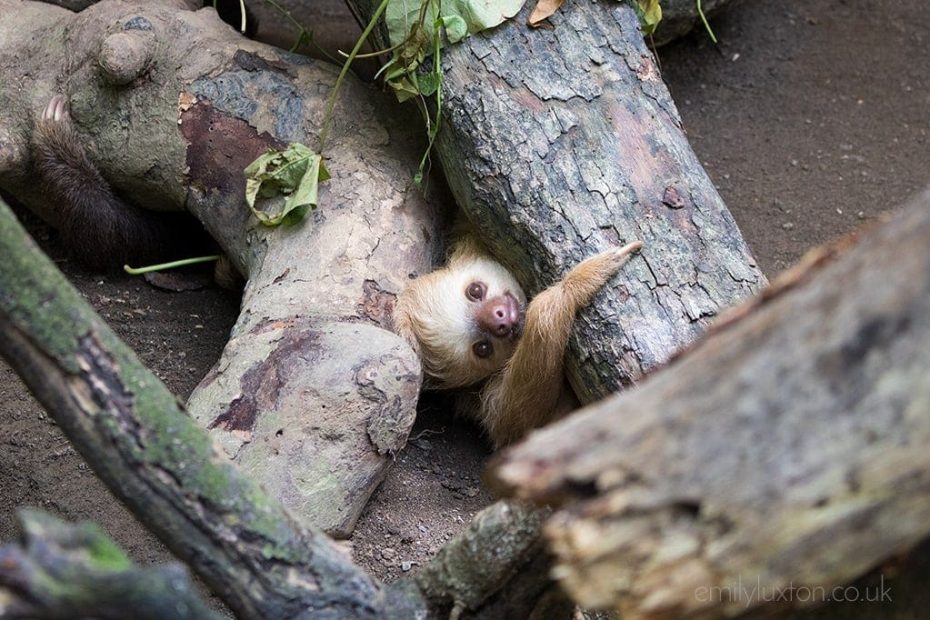 One of the things I really loved about Costa Rica was the focus on eco friendly tourism and protecting the local wildlife. And one of the best examples I found was the Jaguar Rescue Center in Puerto Viejo. The foundation was started by Sandro and Encar, a couple of biomedical scientists from Europe who moved to Costa Rica. Originally they were looking for a slower pace of life, but pretty soon the locals heard of the couple's expertise and began bringing them sick and lost animals in need of care.
What began life as an accidental home for injured animals has evolved into a huge, well-run organisation that works with the local government to rescue and rehabilitate wildlife. Officially opened as the Jaguar Rescue Centre in 2008, the foundation is doing a fantastic job of not only rescuing wildlife, but rehabilitating those animals that can be released back into the wild.
A visit to the centre costs $20 for a two-hour tour where you'll meet all the animals. Many don't live in cages at all, and have free run of the centre, while others are in enclosures as close to their natural environment as possible.
There aren't any jaguars at the Jaguar Rescue Center, but there are a lot of other animals. And it's constantly changing as new animals are brought in and older ones are released back into the wild. This is a selection of my best photos from the tour to give you an idea of what you can see…
Monkeys
From cheeky white-faced capuchins to raucous howler monkeys, the centre has its fair share of monkeys. But stealing the show right now is Uvita, the baby howler monkey, who was just a few weeks old when I visited. Monkeys are usually released once they're big and strong enough, but they're definitely one of the most common residents of the centre.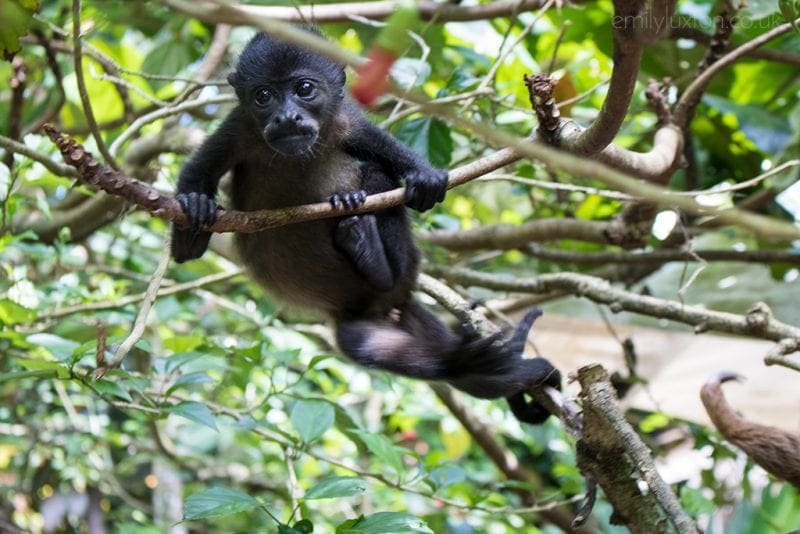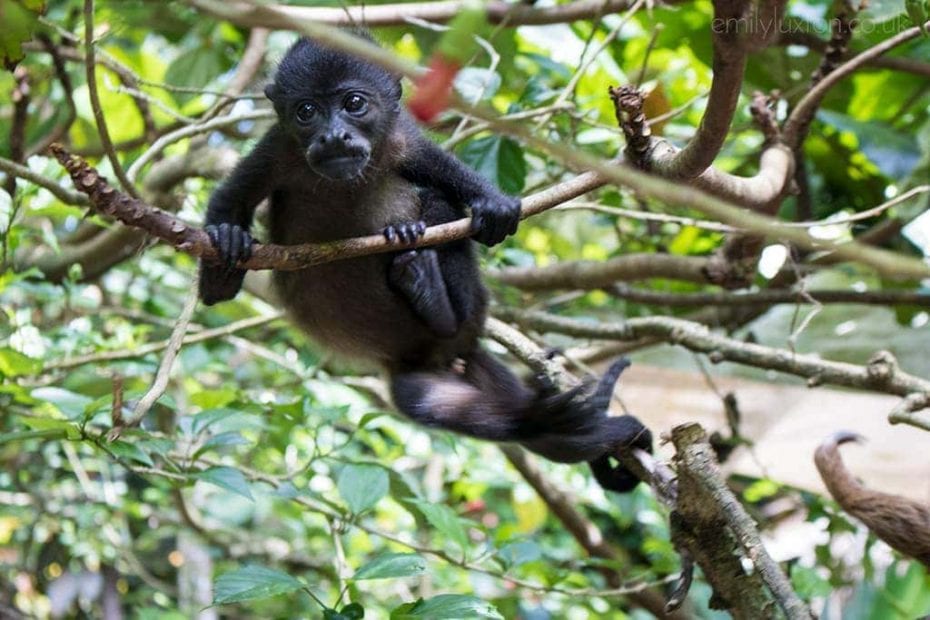 Baby Sloths!
The Jaguar Rescue Center has a lot of sloths. Some are permanent residents because their injuries are too severe for them to be released. But most are orphaned baby sloths who will be released back into the wild once they reach adulthood.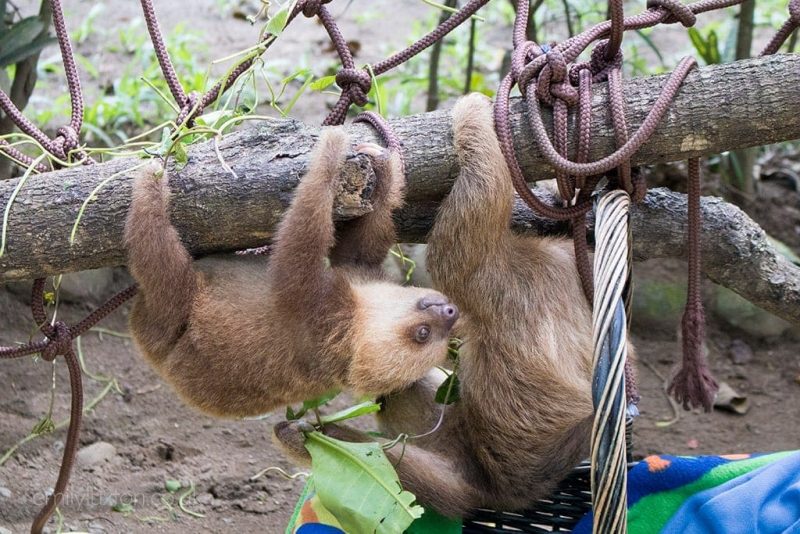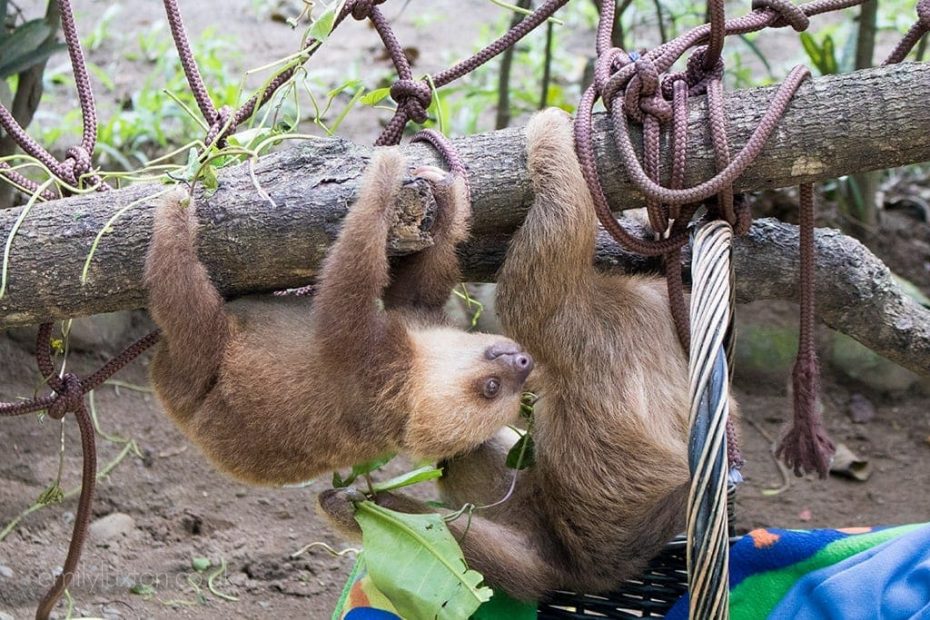 I saw some of the release processes at La Ceiba, the release station on the edge of the Gandoca-Manzanillo Wildlife Reserve. The animals are moved to the station and housed in temporary enclosures in the forest with a door left open. Slowly, they leave the shelter each day and move further into the forest, until they simply don't come back at all.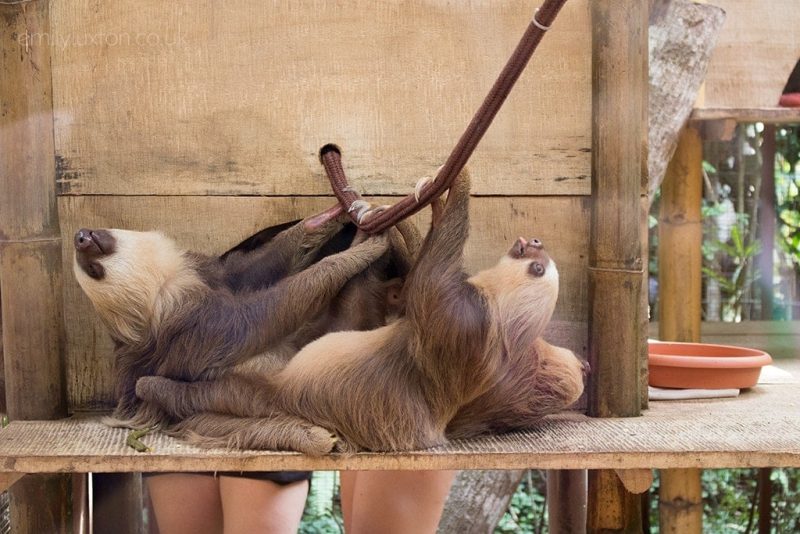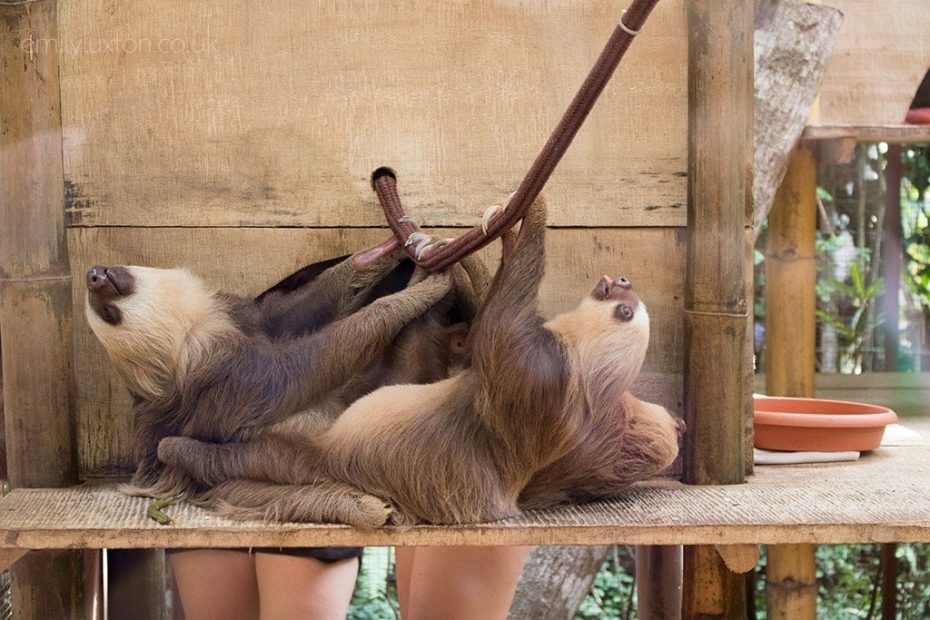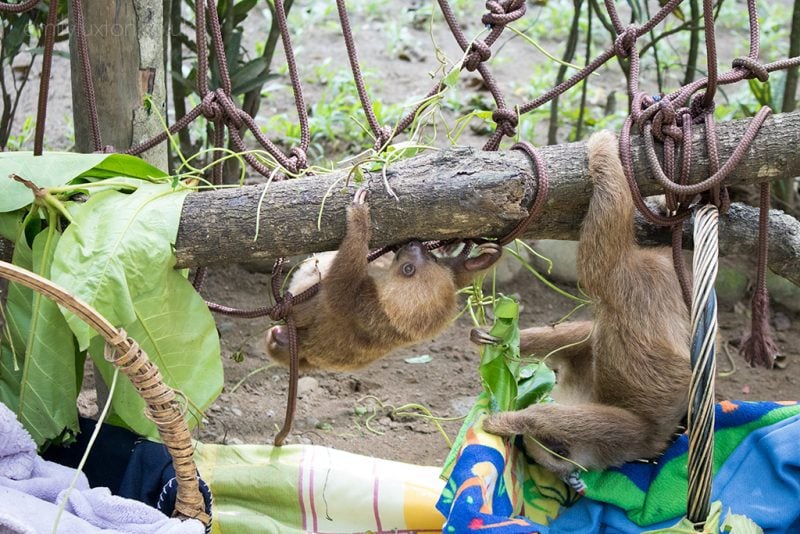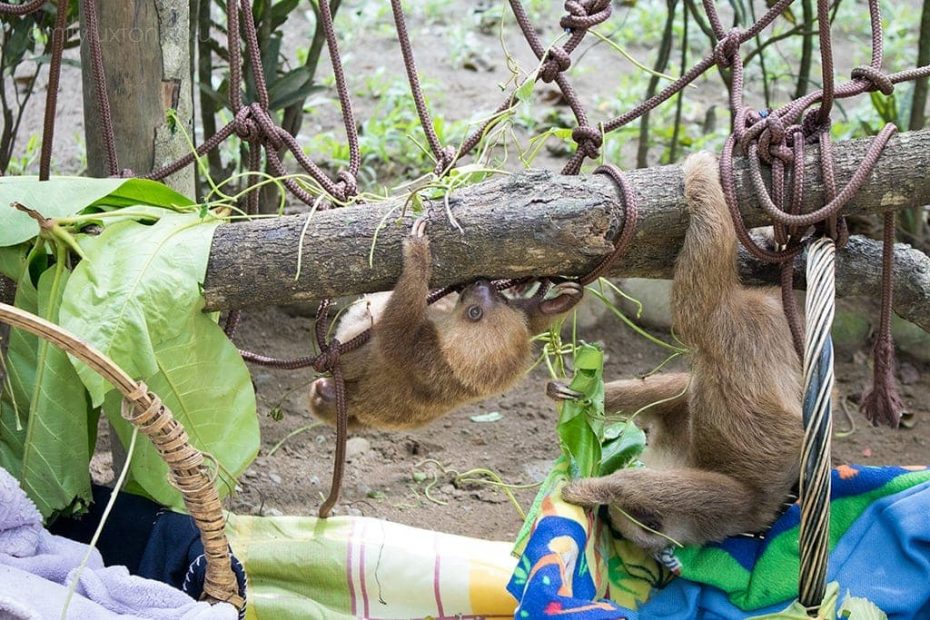 Crocodiles and Caiman
Even scary creatures need rescuing too sometimes. Some simply find themselves in the wrong place at the wrong time – like swimming pools and bathrooms – and can be rescued and released immediately. Others are injured and need care, so there are quite a few caimans at the Jaguar Rescue Center. There's also Coco the croc, who was attacked by a human and stabbed (horrible story) and now can't be released.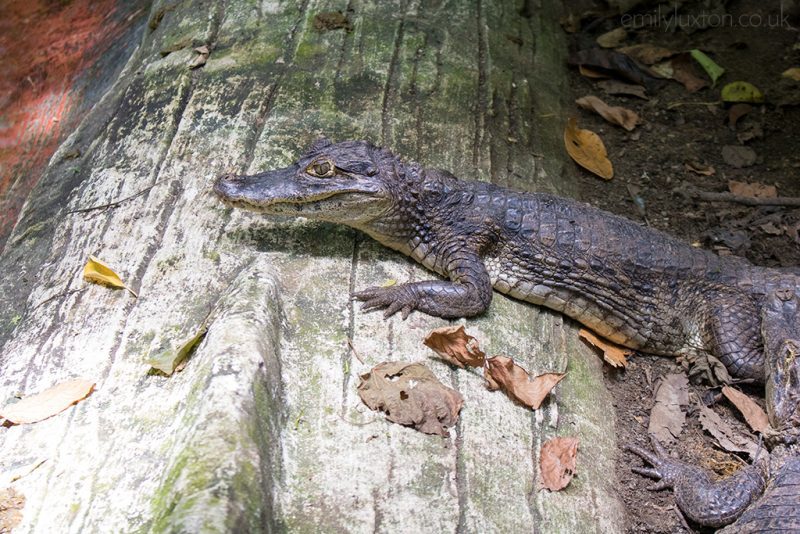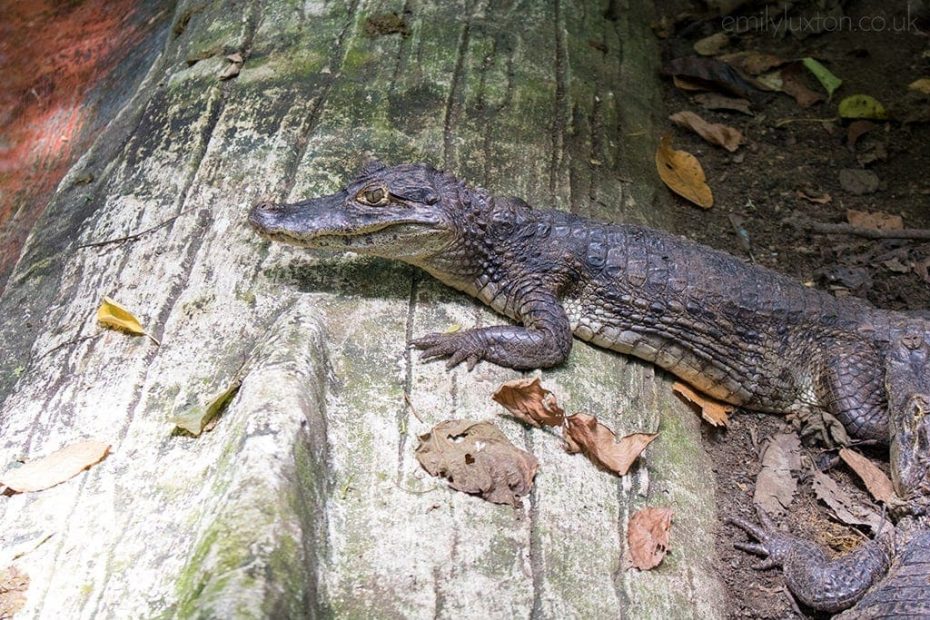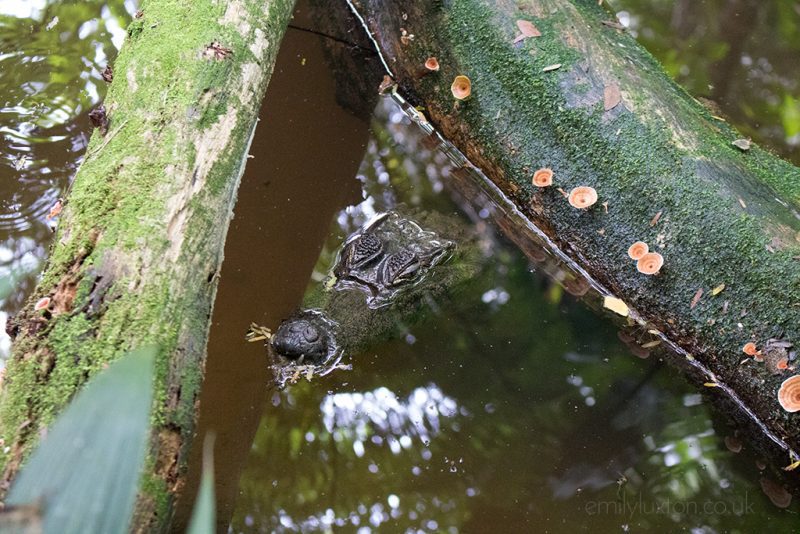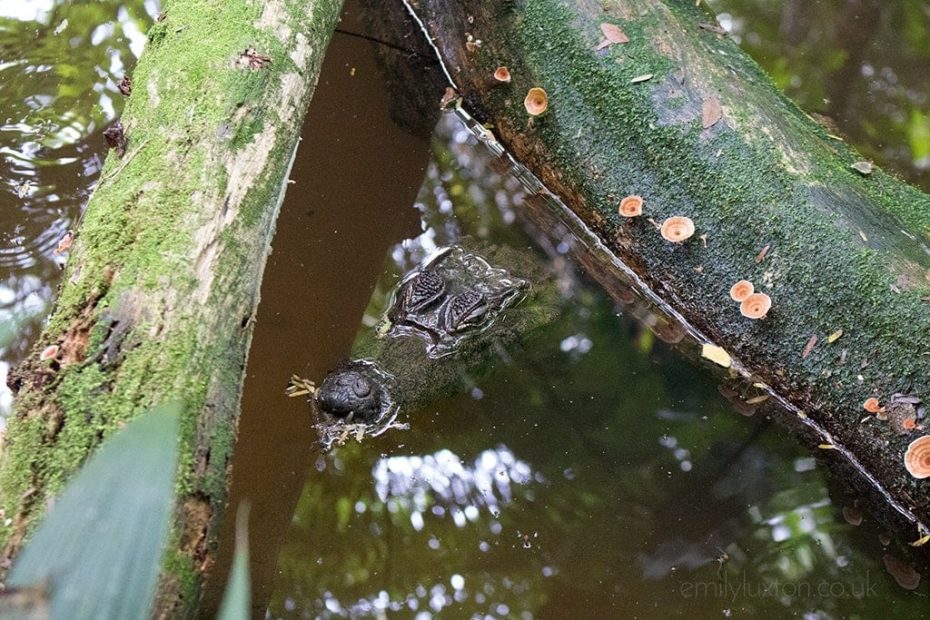 A Troublesome Toucan
Mocha the toucan is one of quite a few animals at the centre who's cage isn't locked. She has free reign of the park and is a bit of a troublemaker. This was the closest I got to a toucan in Costa Rica and it was so cute to see how much personality this one had!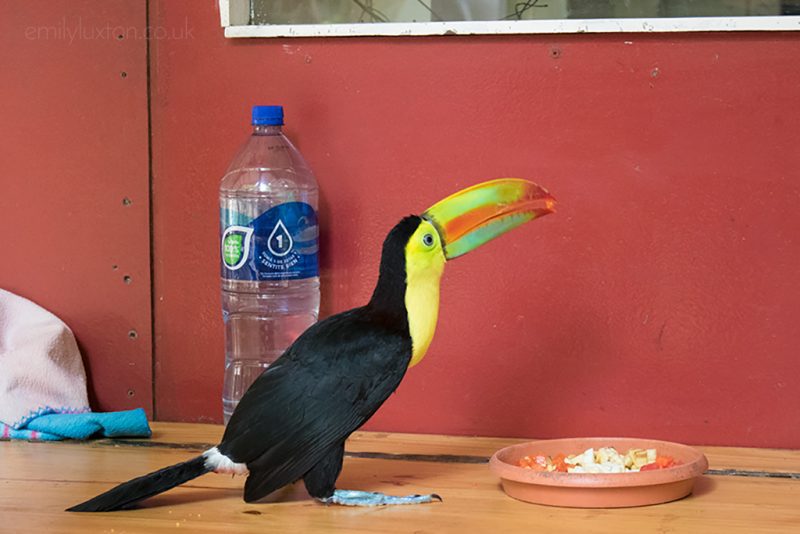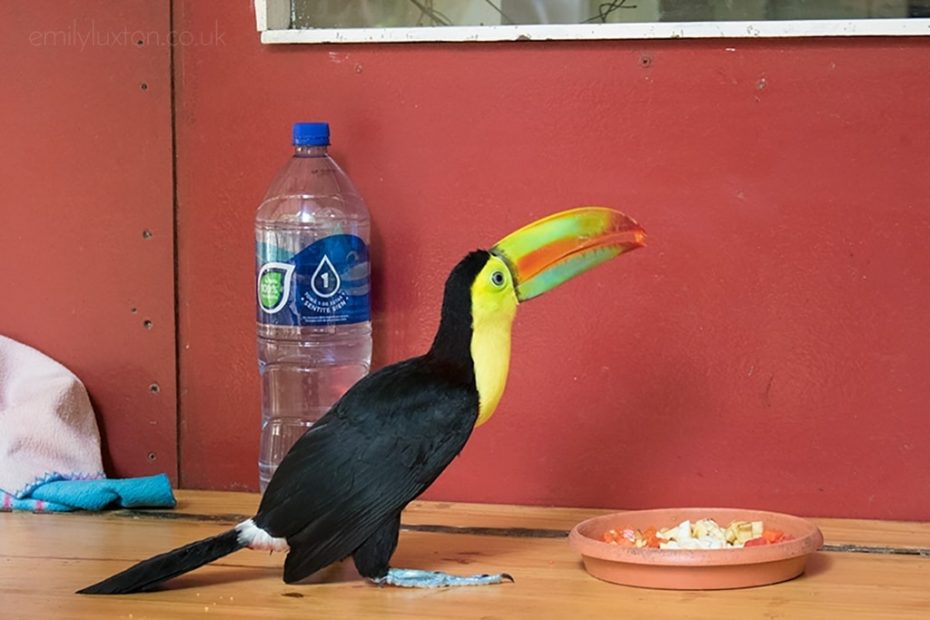 Snakes
I'm a massive fan of snakes, and there were quite a few to admire at the Jaguar Rescue Centre. It was also pretty useful to learn about which snakes in Costa Rica are poisonous – just in case! Luckily, the majority of Costa Rica's snakes are non-venomous. I loved this gorgeous eyelash pit viper.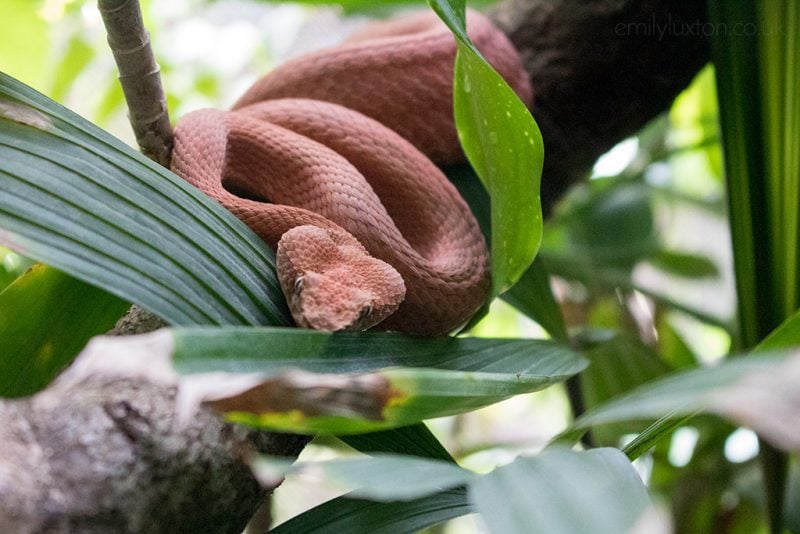 The Boss – Pistachio the Pelican
Brown pelican Pistachio is another animal who gets free reign in the centre, and he's definitely the boss. He's also a total showoff and would not stop posing for the camera!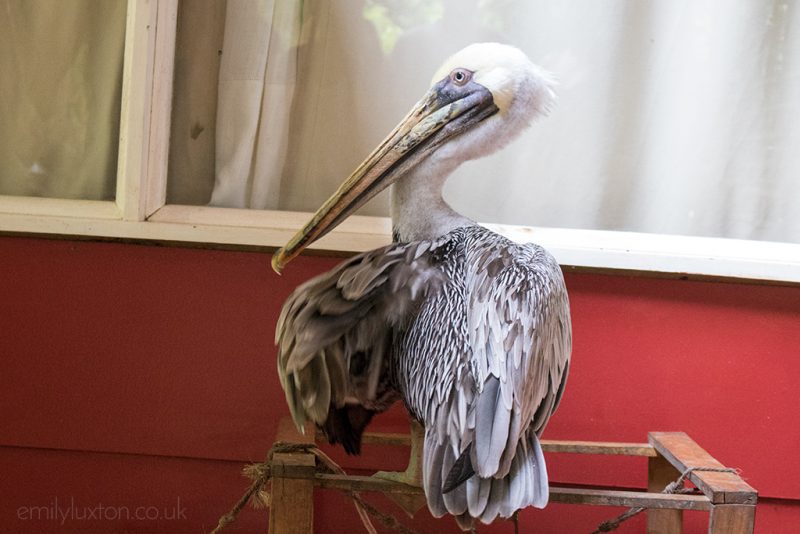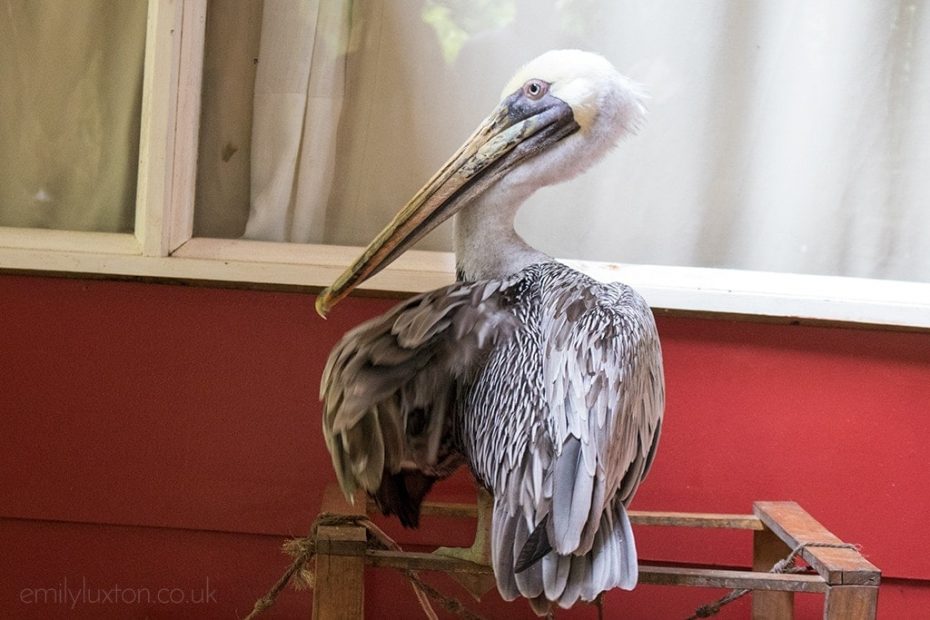 Big Cats
There are currently no jaguars at the Jaguar Rescue Center – which is a good thing, because it means no jaguars have needed rescue. But there are still a couple of other big cats calling the centre home. An adult margay (a small leopard-lie cat) and ocelot are both permanent residents because they sadly can't be released. Luckily, they have pretty comfy homes at the centre instead. There's also a baby ocelot who probably will be released when it's big enough.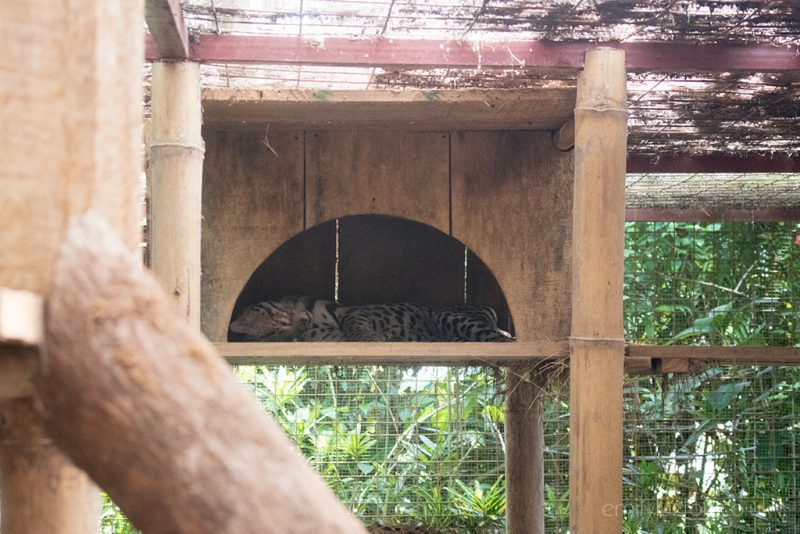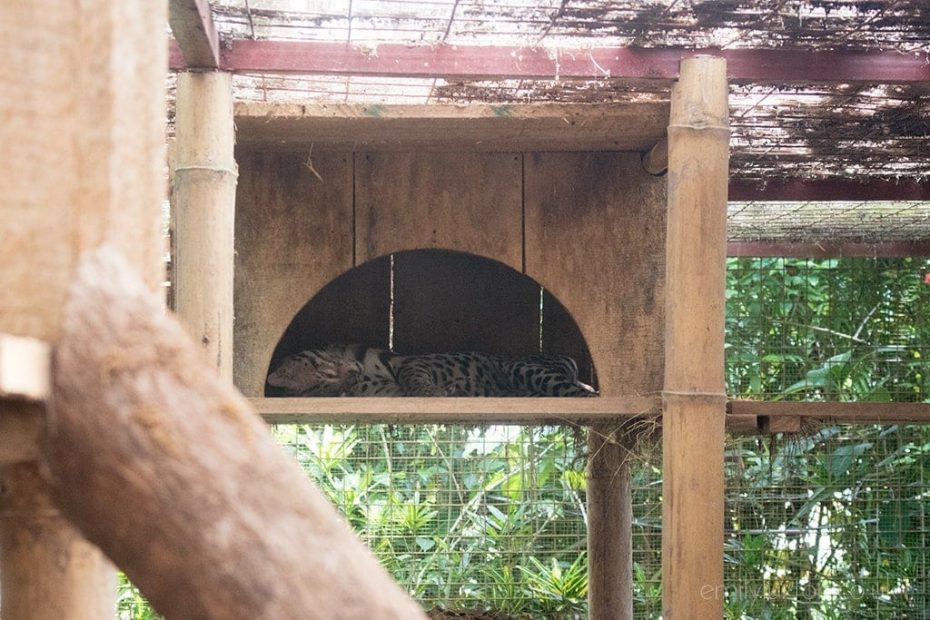 If you're visiting Puerto Viejo I really can't recommend the Jaguar Rescue Center enough. Public tours run twice a day at 9:30am and 11:30am, cost $20, and last 1.5 hours. You can also book a private tour, or visit the release station at La Ceiba to see both released and wild animals.