Some posts on this site contain affiliate links. If you book or buy something through these links, I earn a small commission (at no extra cost to you). Take a look at my privacy policy for more information.
This post is just a very short round-up of our very brief four days in Chile, and an excuse as to why we didn't spend more time there! Originally, our plans hadn't included either Chile or Argentina at all, as we wanted to spend the last two months in Brazil. However, thanks to the World Cup hiking all the prices of accommodation so much, we decided to cut that section short and so gained an extra four weeks to spend in either Argentina or Chile.
Finishing our Salar trip in Uyuni meant it was easier to hop the border into Chile first, so we thought we might spend two weeks in each country. But, when we arrived in Calama in Chile, the prices after super-budget Bolivia were a bit of a shock. The cheapest accommodation we could find was in a pretty dire hotel filled with rowdy men on holiday from the nearby mines, where we paid £20 for a cupboard-sized room with paper-thin walls and bunk beds that still smelt of the last guest's perfume. Compared with really pleasant hostels at less than £5 each per night, the price rise was a bit of a shock, and since there wasn't much to see in Calama we high-tailed it to a more backpacker-budget-friendly town.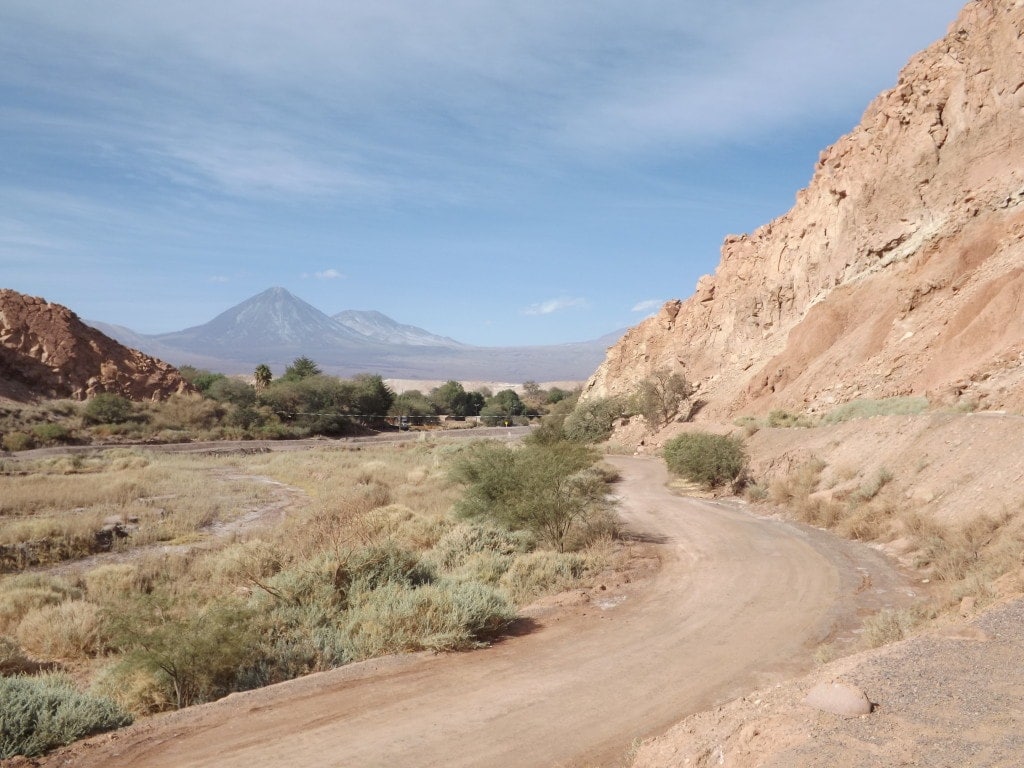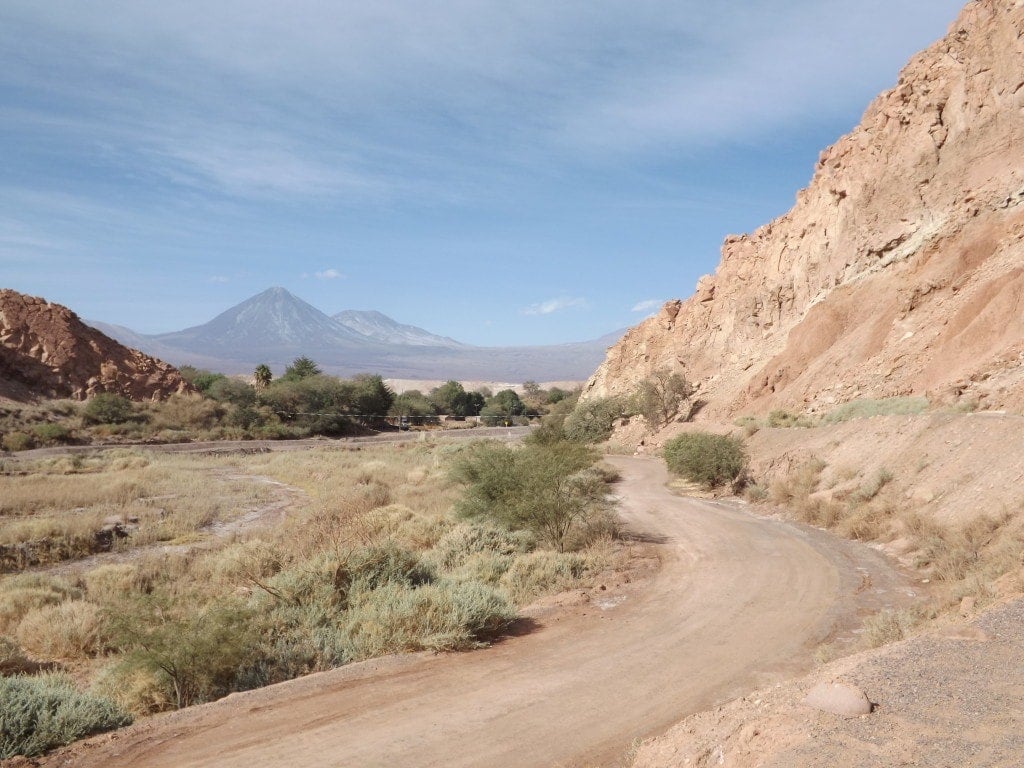 The next day, we took a bus two hours down the road to San Pedro de Atacama, northern Chile's backpacker hub. We managed to find a cheap, cosy hostel for about £6 a night, although it was pretty cold in spite of a roaring log fire. We spent two days in San Pedro, and really enjoyed the quiet, pretty town and the surrounding landscapes.
READ MORE: Check out this motorhome Chile guide for some fab inspiration!
Both days we took a nice long walk along the river beside the town. The second day, heading north along the river, we came to the Pikara de Quitor, a pre-Inca fort perched on the edge of a cliff, and explored the wide, orange valley at its base.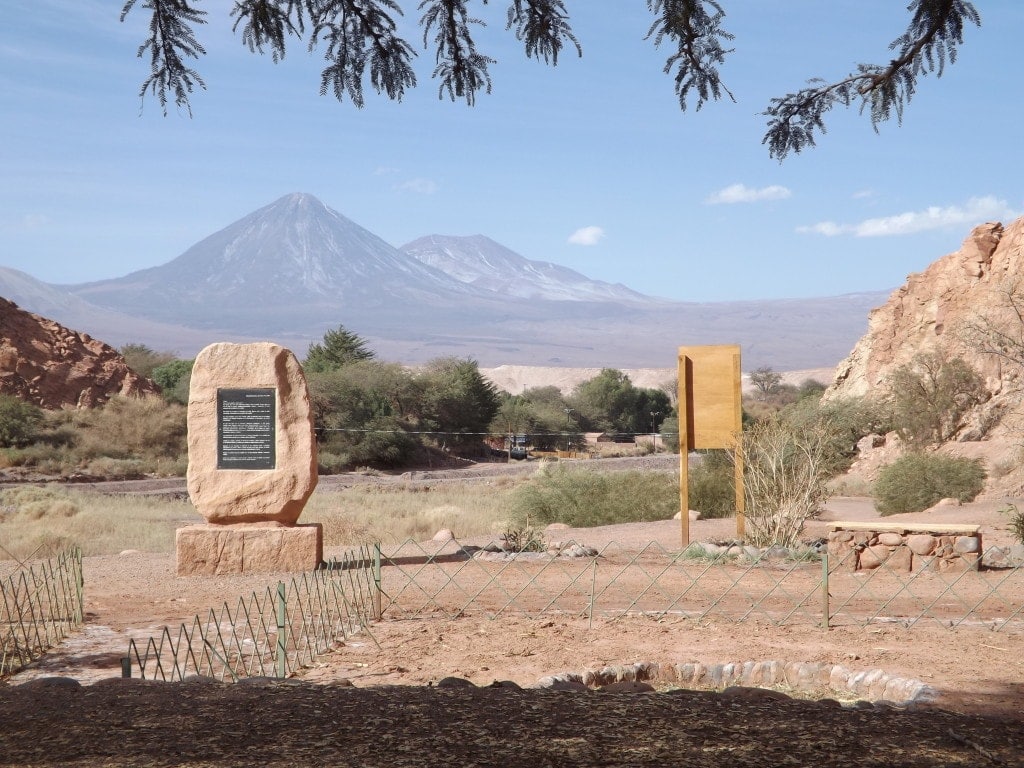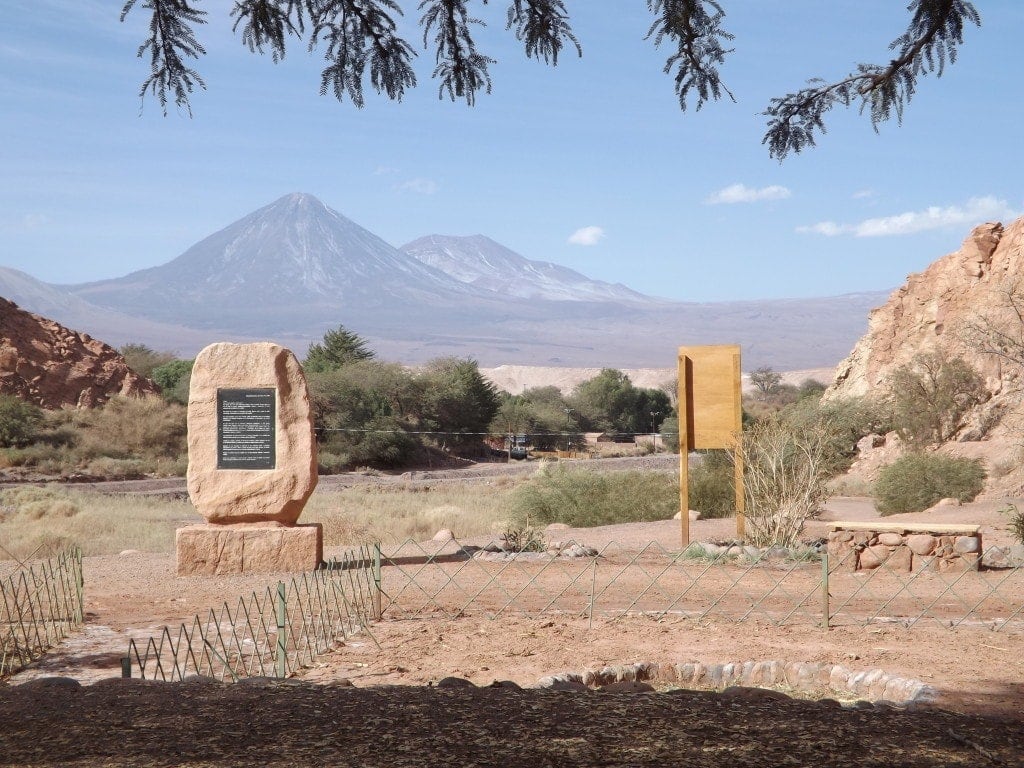 Sadly, having budgeted poorly and spent more money than we should have during the first three months of our trip, we now don't have quite enough left to enjoy a more expensive country like Chile. That's not to say we've run out of money, it's just that if we want to continue travelling after this trip ends we have to be a lot more careful now, and stick to a daily budget! Otherwise, I think we would have enjoyed San Pedro a little more – able to pay for things like bike rental, a tour to the geysers, or maybe a nighttime astronomy tour or visit to the nearby observatory. As it was, San Pedro was a nice enough stop, but nothing special, and unable to afford the journey south to Santiago, we decided instead to run away and get straight into Argentina! Although it's nice to have the extra passport stamps, I can't say we fully experienced Chile, and I definitely intend to come back someday with a bigger budget!