Some posts on this site contain affiliate links. If you book or buy something through these links, I earn a small commission (at no extra cost to you). Take a look at my privacy policy for more information.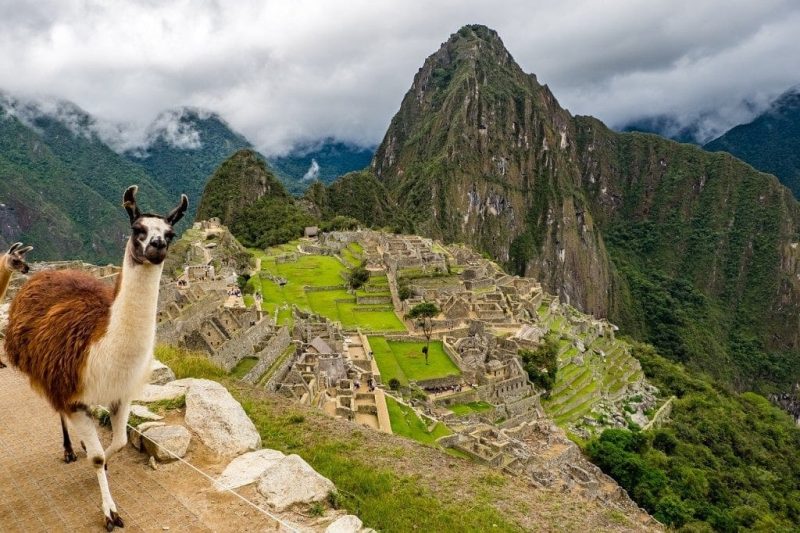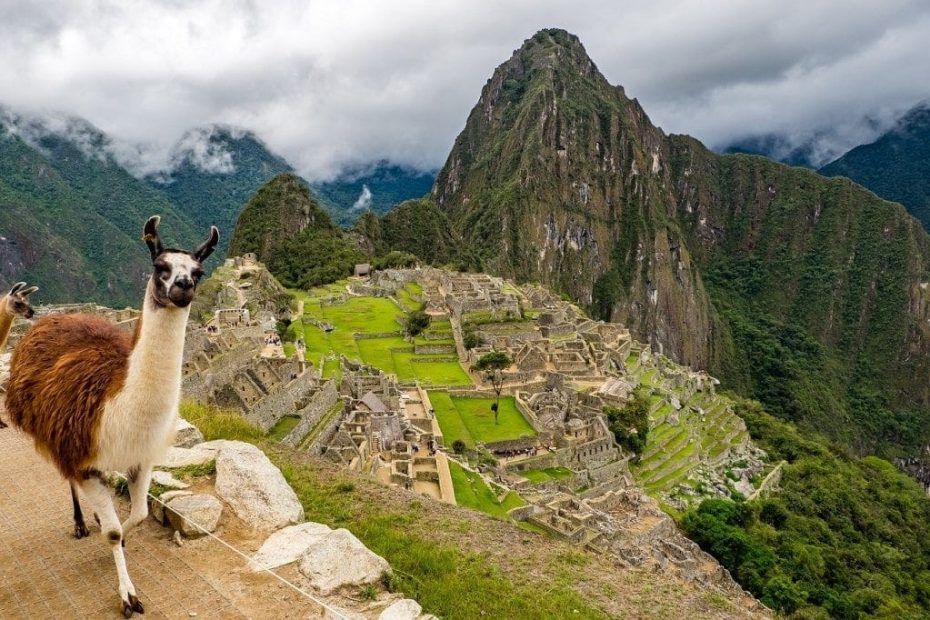 A few tips to help you avoid altitude sickness while you're travelling in Peru – and the rest of South America.
Many of the most popular destinations in Peru are at fairly high altitudes in the Andes mountain range – like Cusco and Machu Picchu.
In addition, there are many trekking routes throughout South America which involve mountains or volcanoes that will also take you thousands of feet above sea level.
Visiting high altitudes may cause altitude sickness, which can affect anyone not used to higher elevations. If you're travelling to Peru or planning a mountain trek in the Andes, it's a good idea to prepare for altitude sickness…
What is Altitude Sickness?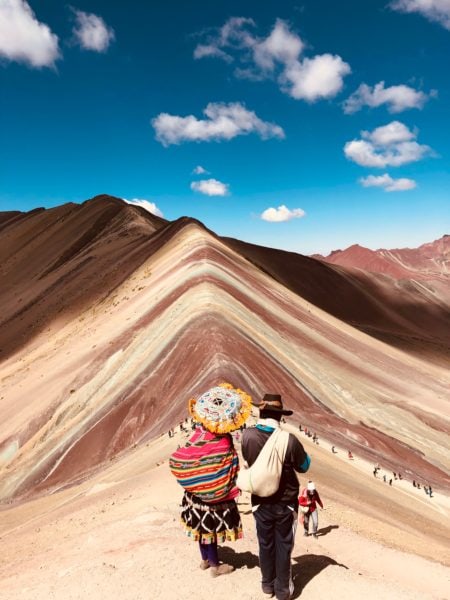 Altitude sickness occurs when your body doesn't get enough oxygen from the air at high altitudes. It usually occurs at 2,500m above sea level or higher, but it can affect people differently.
Symptoms include headaches, loss of appetite, nausea and vomiting, dizziness, insomnia and not sleeping well, and exhaustion or weakness.
In my experience in Cusco, people were most affected by the final symptom. I had very little energy while I was at altitude, and found simple things like walking upstairs or gentle hills incredibly draining.
Interestingly, your age, sex, and fitness levels have nothing to do with whether or not you'll get altitude sickness. Some people are completely unaffected, others are hit super hard. So it's a good idea to be prepared if you're not used to high altitudes.
Altitudes in Peru: Places Where Sickness Might be a Problem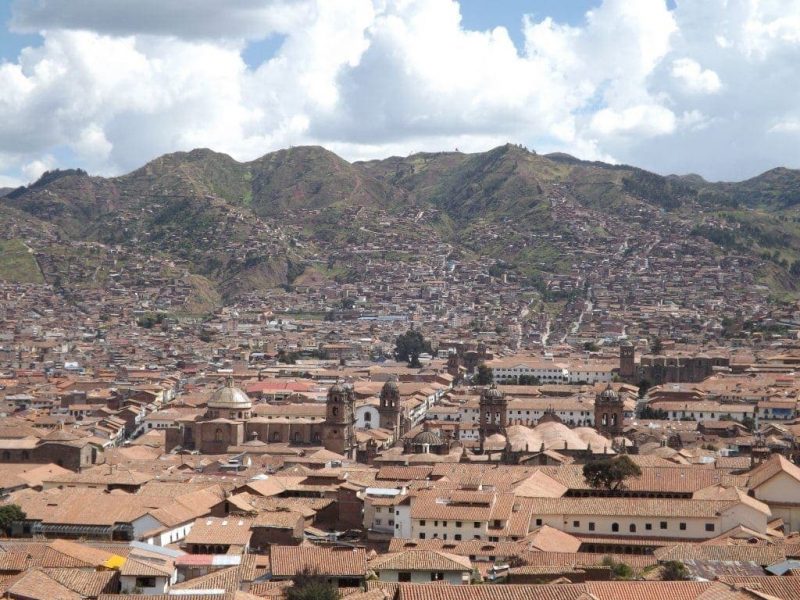 According to the NHS, symptoms of altitude sickness usually develop between 6 and 24 hours after reaching altitudes more than 2,500m above sea level.
In Peru, some of the most popular destinations are found at these altitudes:
Cusco – 3,400m (11,200ft) above sea level
Machu Picchu – 2,430m (7,972 ft)
Inca Trek – the highest point on the trail is 4200m (13,776 ft)
Arequipa – 2,335m (7,660ft)
Colca Canyon – the trekking route from Arequipa to Colca Canyon reaches altitudes of 4,870 m (15,685 ft) at Mirador de los Andes.
Lake Titicaca – 3,812m (12,507ft)
Huaraz – 3,052m (10,013ft)
How to Prepare for Altitude Sickness in Peru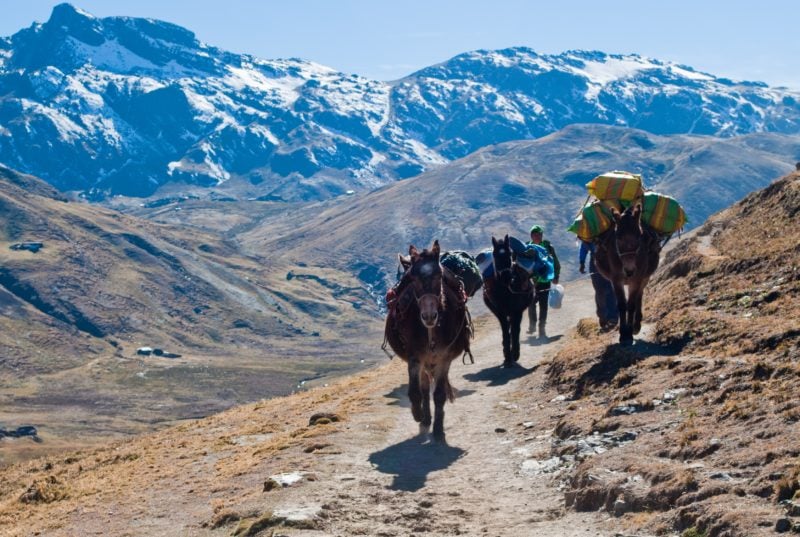 There's no way of knowing how badly you'll be affected, and experts say it has nothing to do with your fitness level. But, it's safe to assume that when you hit a city like Cusco at 11,152ft above sea level, you'll be affected in at least a small way. 
Luckily, there are some things you can do to prepare for altitude sickness.
How to Avoid Altitude Sickness in Peru…
Allow time to acclimatise at an intermediate altitude before going to the higher towns – it will be worth it to avoid losing a few days to sickness when you arrive at your ultimate destination.
If you can, travel overland to Cusco (or whichever city you're headed to) and spend a couple of nights somewhere midway. If you're backpacking, I highly recommend taking the Peru Hop bus from Lima to Cusco. It's a really fun experience and a great way to meet other travellers. Read my review of the Peru Hop experience for more info.
Before arriving at altitude, you should also drink plenty of water and eat lots of carbs, to prepare your body with plenty of energy.
Tips for Dealing With Altitude Sickness in Peru & South America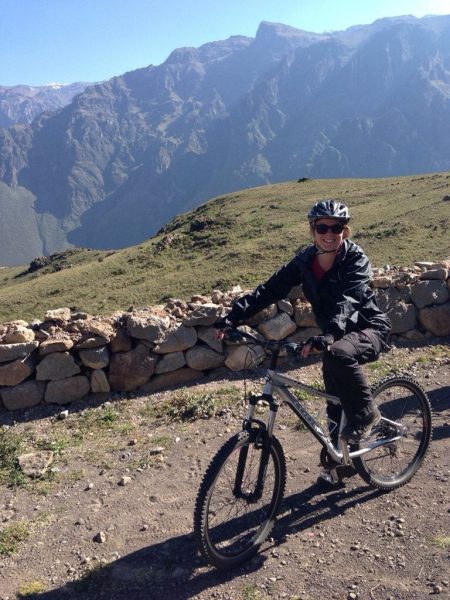 Once you arrive at your final destination, spend a few days taking things easy while you finish acclimatising. Here are my top tips for dealing with altitude sickness in Peru – and anywhere else you may visit in the Andes.
Note: I'm not a medical professional, but this advice is backed up by the NHS and my own experiences, and none of it will endanger you.
Take it easy. Walk slowly and avoid exercise.
Take deep breaths.
Avoid alcohol. For at least the first few days, anyway!
Don't smoke, take drugs, or use sleeping pills.
Stay hydrated.
Avoid big meals and heavy foods at night. Digestion occurs at a much slower rate at altitude, so opt for small portions, and eat your biggest meal of the day at lunch instead of dinner. Your gut will thank you.
Drink coca tea. Yep, tea made from the same coca leaves that make cocaine. There's a stimulant in them (non-dangerous) which gives you an energy boost and genuinely alleviates the symptoms of altitude sickness.
Eat more sugar! The NHS recommends eating more calories whilst at altitude, and sugar is a nice, quick way to do that. I also found that sweets and sugary drinks gave a nice energy boost and made me feel much better for a few hours.
Altitude Sickness in Peru
While altitude sickness can be pretty unpleasant, it won't last forever. And there are several things you can do to help combat it!
Whatever you do, don't let it put you off travelling in the Andes while you're in Peru. The Andean landscapes are among the most beautiful in the world. Hopefully, you won't be affected all that badly by altitude sickness.
Note – severe altitude sickness is a medical emergency. If your symptoms get worse, or don't improve after a few days, you should descend to a lower altitude and/or seek medical help. 
So, there you have it: a few simple tips on how to avoid and cope with altitude sickness in Peru. If you have a question – or a tip of your own – scroll down to leave a comment!