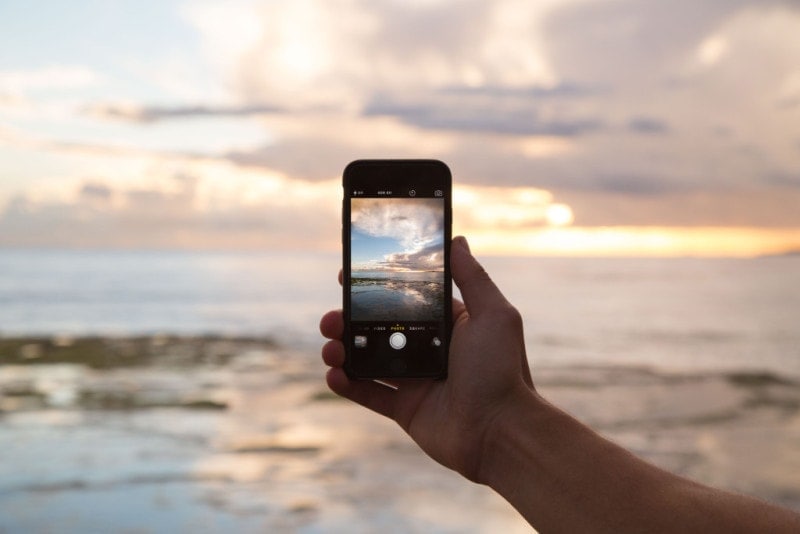 Looking for an awesome travel gift for someone? Something small, useful, and personalised is always a good shout – so they can carry something with them to remind them of you! That's why I am loving these funky personlised phone cases from GoCustomized. They sent me one to try out and I love it.
It's so cute having a little reminder of my travels on my phone! You could get one printed with a photo of you and your travel loving friend so they have something to remember you by next time they hit the road. Or you could print one of your own favourite travel memories and create a fab little souvenir!
Disclaimer – this post was written in collaboration with GoCustomized. As always, all words and opinions are my own. 
Who Are GoCustomized?
GoCustomized is a start-up specialized in customized gadget accessories, such as smartphone and tablet cases.It's all about being as user friendly and easy to use as possible. The customizer tool takes just minutes to use and you can create anything you like.
How to Order
Simply select the product you want, upload a photo, and customize to you hearts content. I found it so easy to use – and the whole thing only took a few minutes. Well, that's excluding just how long it took me to settle on a photo! Decisions have never been my strong point…
Here's how to make your own phone case. You can upload a photo, or pull one in from your Facebook or Instagram account. GoCustomized also have a few of their own designs and stock images to choose from.
Next, you pick a layout. You can opt for just the photo on it's own, multiple images, or a coloured/patterned background with a small version of the photo in a frame. GoCustomized also have a lot of cute templates that you can use to make this step super simple.
Finally, add a bit of text or stickers if you want to, and add the order to your basket.
My Personalised Case
I decided to keep things simple with my personlised phone case. So I uploaded a drone shot that Travel Lemming snapped of me in at the beach in Tulum and set it to be printed large across the whole phone case. That includes the curved edges – so watch out that you don't accidentally cut anything off.
The case arrived within a few days, exactly as designed. I love it! The colour of the sea is my favourite shade of turquoise, and I get to carry a permanent reminder of one of my favourite places in the world wherever I go!
This definitely won't be my last order – I can think of a dozen more photos I want printed as a phone case.
Other Personalised Products
Alongside multiple styles of personalised phone and tablet cases (there are flip, hard shell, and silicone options to suit any needs), GoCustomized have a great range of other fun products.
You could print a t-shirt with your own design or with a photo. Who wouldn't want to wear a t-shirt with a big photo of my face on it?! That's Christmas sorted!
They also have power banks, headphone cases, notebooks, and loads more useful gadgets. All of which can be printed with a photo or logo. Such a cute travel gift idea!