Some posts on this site contain affiliate links. If you book or buy something through these links, I earn a small commission (at no extra cost to you). Take a look at my privacy policy for more information.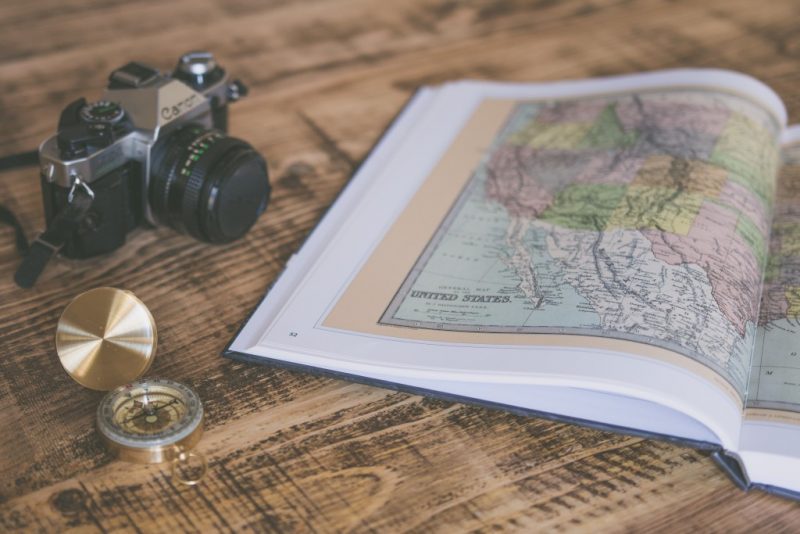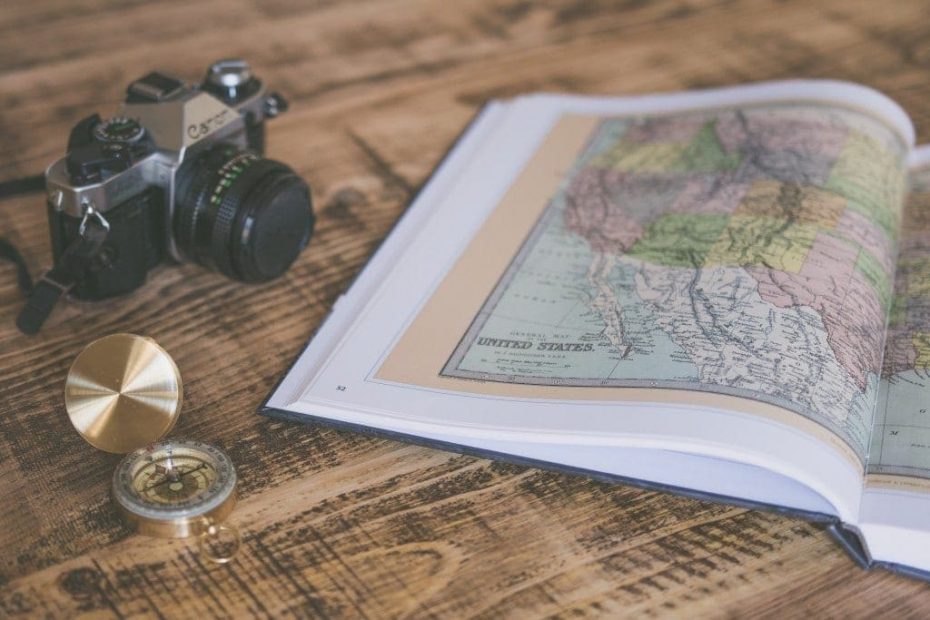 Got a friend who's about to head off on a gap year? Someone leaving work to take a round-the-world trip? You want to buy them a going away gift, but you know they're about to stuff all their belongings into their parents' loft – which makes choosing said gift pretty hard.
Luckily, there are a bunch of awesome potential gifts for a traveller that they will actually be able to take with them. From useful travel gear to the just-plain-fun, these are a few of my favourite gifts to buy someone going travelling.
To make life easier, I've divided this post into three sections:
Some (not all) of the products featured in this roundup were sent to me as gifts – but as ever, all words and opinions are my own.
Personal and Fun Gifts for Travellers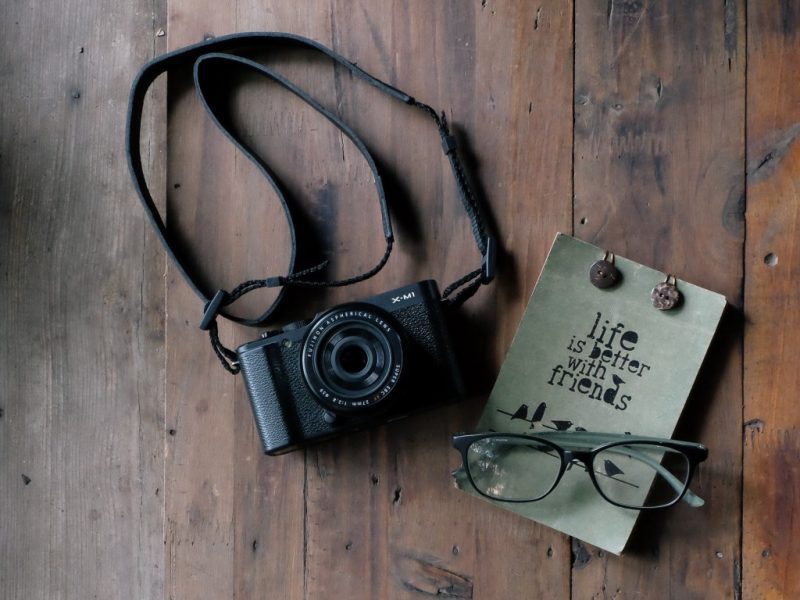 Notebook
Cost: From £2
When I quit my job to set off on my first backpacking trip, my team gave me a really cute gift. A small notebook, with a little folding section at the back for collecting travel memories like ticket stubs or pressed flowers. Inside, they'd written some nice messages and stuck a photo of all of us together. It was simple, but definitely one of the sweetest gifts I received.
Notebooks like that seem to be pretty hard to come by, but you can custom make one by glueing an envelope into the back of a pretty notebook.
Personalised Sunglasses
Cost: £30
Personalised travel gifts are always the best, and what better choice than something your friend really needs? That's why I love my personalised sunglasses from Bags of Love! For just £30 you can custom design a pair of sunglasses, using your own photo or pattern. I had a pair printed up with my blog's logo and colour, and I love them.
You could use a pattern or image that's unique to your friendship in some way, and print your names on the arms. Or an inside joke, a line from a song you both like, or a motivational message. Your friend will never be able to forget you if they're wearing your custom made sunnies every day – it's an awesome travel gift!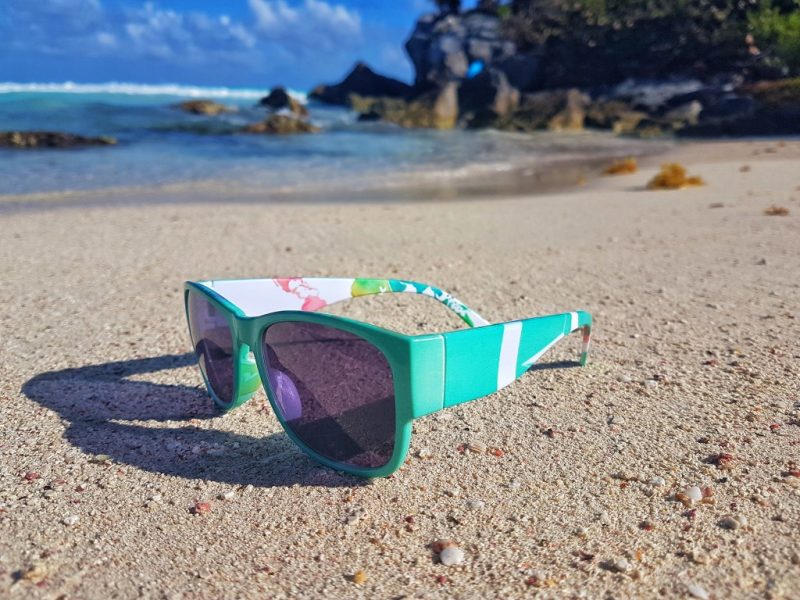 Personalised Wash Bag
Cost: From £8
Speaking of personalising things, another useful little item is a wash bag or cosmetics purse. Bags of Love let you slap a photo of you and your friend on a photo wash bag, so they'll think of you every time you're brushing your teeth! Alternatively, there's a huge range of beautiful personalised wash bags at Not on the High Street which let you add your friend's name or a message. It's a lovely, personal travel gift idea that's also pretty useful!
Clip on Phone Lenses
Cost: £30 – £140
Phone cameras are getting so good that it's pretty easy to travel without any other camera. A clip-on lens from Olloclip would be a great little accessory to help them take even better travel photos.
Portable Speaker
Cost: £79.99
A fun, but surprisingly handy little gift for someone going travelling is a portable speaker. I always pop one into my bag, and my current favourite is the new UE Roll 2 from Ultimate Ears in the super kuwaii Anime print design. It's small and lightweight enough for travel, and it connects through Bluetooth which means no messy wires. I love the brightly coloured, sleek design – and the sound quality is awesome! Click here to check prices on Amazon.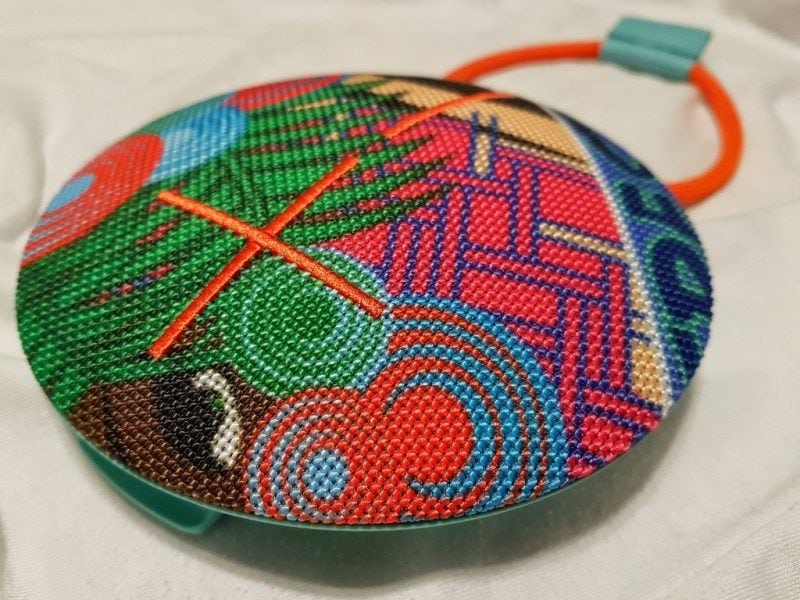 Personalised Passport Holder and Luggage Tag
Cost: £72.30 (€85)
Passport holders are great gifts for people going travelling, and if you give your friend one that's been personalised just for them it'll feel even more special. The customised travel accessory set from artisinal leather company CarveOn is the perfect travel gift.
Or you can buy the passport holder or luggage tag individually. They're handmade from custom leather and can be personalised with a name, initials, or other text written in a range of fonts. I have one with my name in the gorgeous, loopy "signature" font and it looks seriously stylish – I love it. As standard, the passport holder and luggage tag come carved with a beautiful compass design, but you can have them use your own artwork or logo if you prefer.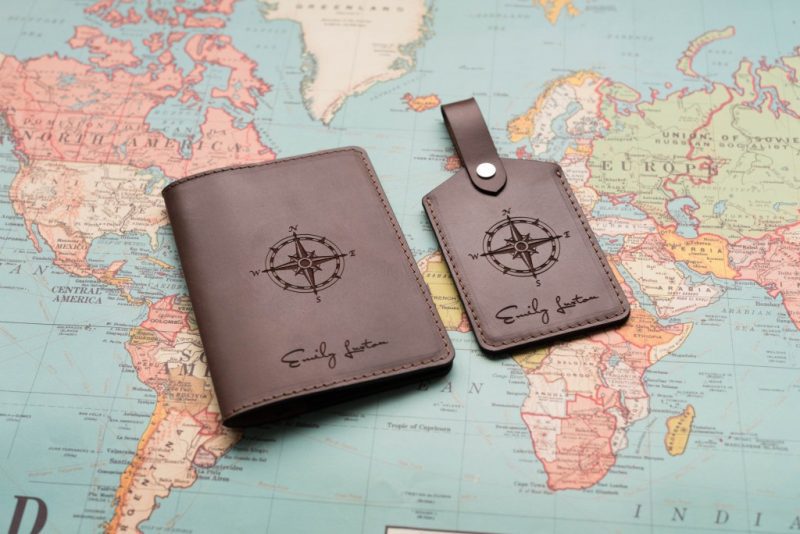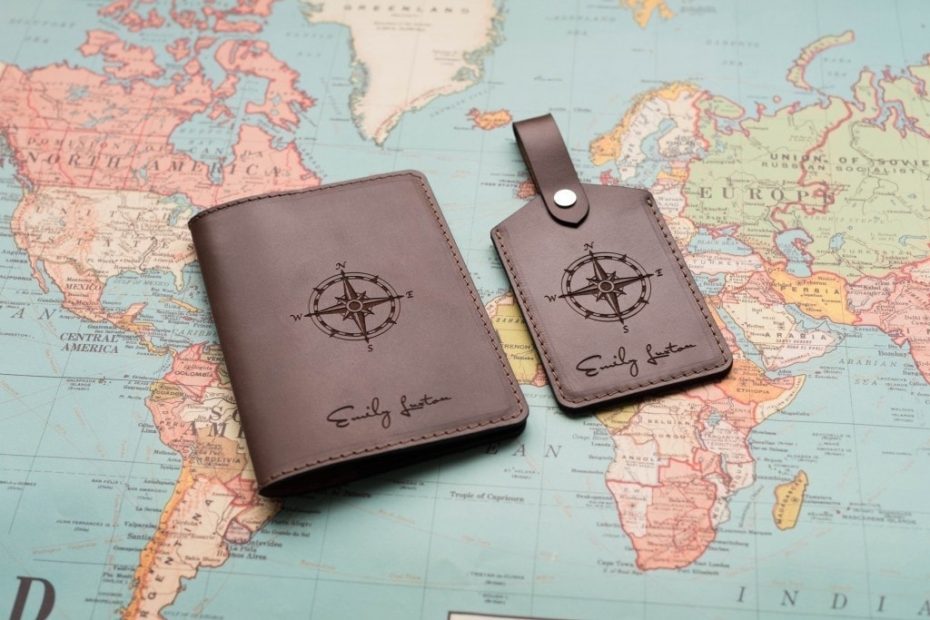 Practical and Useful Gifts for People Going Travelling
Be the best friend ever and get your travelling buddy a gift they didn't even know they needed! These are some of my favourite unexpectedly useful travel items, things that often go overlooked but make travelling so much easier!
Oh – and if you want to get your friend something REALLY useful, check out my list of the 20 must-pack backpacking essentials!
Water-to-Go Bottle (15% Reader Discount)
Cost: £24.99
This has to be one of the most useful items in my travel arsenal. The Water-to-Go filtration bottle filters water from any source into clean drinking water. It even filters out bad taste – so you could actually fill it from a muddy puddle in a pinch. It's perfect for travellers and helps cut down on the cost of buying bottled water (which adds up fast) in countries where the tap water is unsafe. Plus it cuts down on wasted plastic.
You can check out my full review to find out more, and use my exclusive reader discount code ELUX15 to get a 15% discount!
Power Bank
Cost: From £4.99
Genuinely the most useful piece of tech I own, after my phone, is the thing that keeps it going all day. Phone batteries don't like to last all day, so a backup power source can be a lifesaver. A small power bank which lets you charge your phone on the go is seriously useful and makes an awesome gift for someone going travelling. I LOVE this one from Anker. Your friend will love you for it when their phone starts to die on a nineteen-hour bus ride!
Packing Cubes
Cost: From £14.99
Another of my favourite travel accessories, packing cubes are insanely useful. They may seem like a dull gift for someone going travelling, but once they've hit the road and these organisational beauties have proved their worth, your friend is bound to thank you!
Personally, I recommend some Packing Cubes. I've tried a few brands over the years and eBags are the ones that have lasted the longest and feel sturdiest. Packing cubes are ideal for organising luggage, keeping clothes neatly folded, and making packing easier – I genuinely swear by them! Read my eBags review to find out why I love them so much.
Something a Little Different
Hotel Vouchers
Life as a backpacker can be tough – and back to back hostels can be pretty exhausting. Treat your friend to the odd "night off" by giving them some hotel vouchers, which they can use to splurge on a little luxury every now and again. I find them especially handy for airport hotels, which are usually way more expensive. Weirdly, not many of the online hotel sites offer gift vouchers – the best one I've found is LateRooms.com, or you could buy from a specific brand.
Alternatively, if you know where your friend will be and when, you could just book them a night or two at a fancy hotel. Booking.com and Hotels.com both offer flexible bookings, so you can amend the dates if things turn out not to be suitable.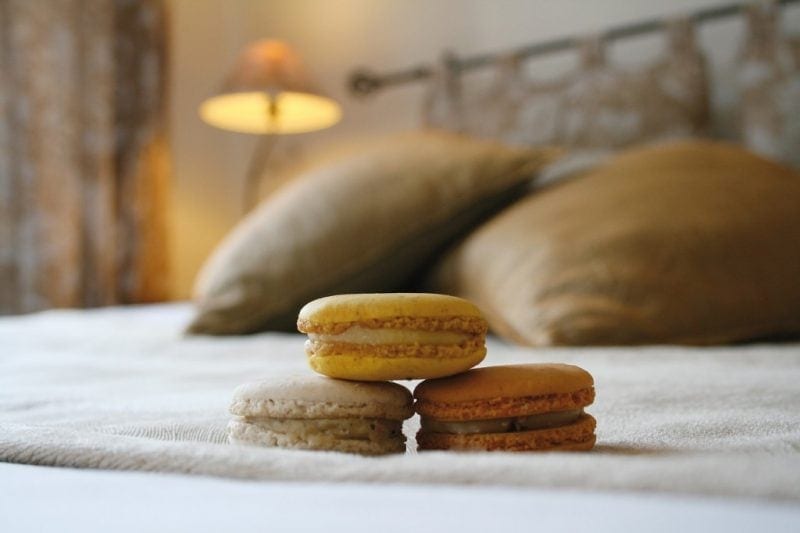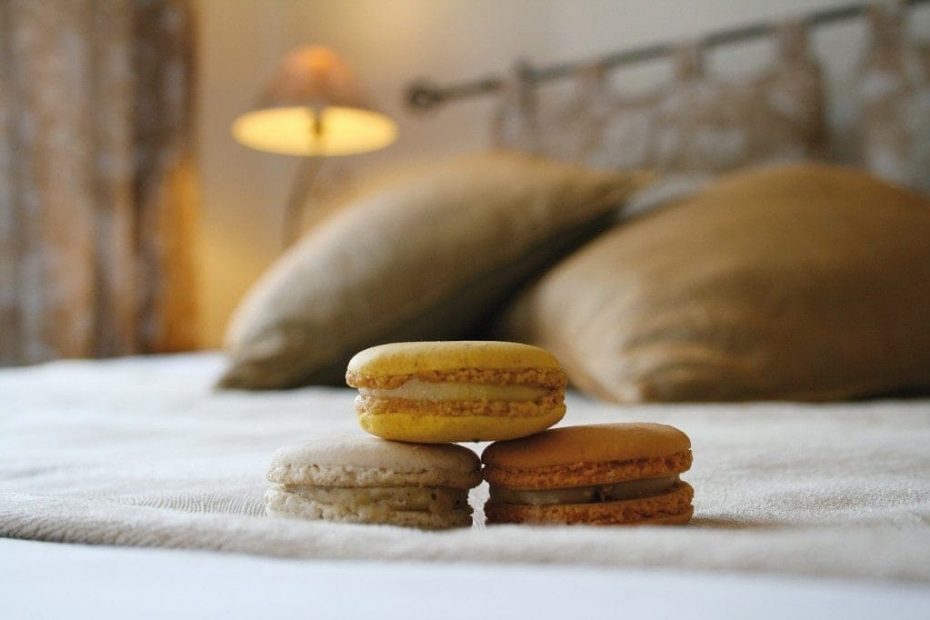 A Home Cooked Meal
Give your friend the opportunity to really get to know the local culture, and get a nice, home-cooked meal to boot with BonAppetour. This is one of my favourite new travel companies, as it offers a really unique experience. In a style similar to AirBnb, but with food, this site lets you find and book meals, cooking classes, and other food experiences – at home with a local.
It's a great way to meet locals and get a deeper understanding of the culture of a place, and it's also a nice way to enjoy the feeling of a home-cooked family meal when you're far from home. Gift vouchers for BonAppetour make a really thoughtful and unique gift for someone going travelling, and it's likely to be something your friend hadn't considered before.
Got some great gift ideas for travellers that I haven't mentioned here? Scroll down and leave me a comment!
Pin this post!