Some posts on this site contain affiliate links. If you book or buy something through these links, I earn a small commission (at no extra cost to you). Take a look at my privacy policy for more information.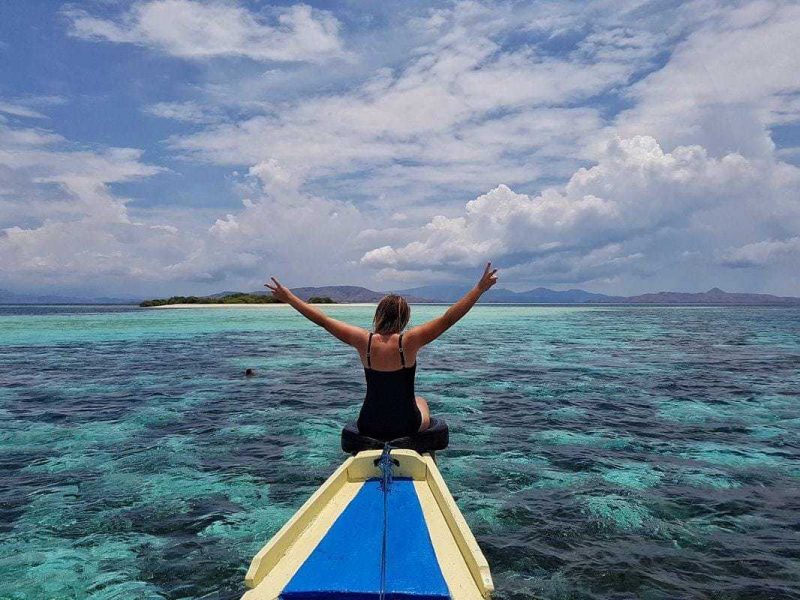 A long-term traveller's guide to all the essentials you need for your backpacking trip!
I've been backpacking and travelling the world for over a decade now – so I like to think I've become pretty good at it by now.
Since my first backpacking trip in South America, to travelling solo across SE Asia by train, I've had a lot of adventures with my backpack. Although I still make a fuss every time I have to pack (it's SO DULL!) – the truth is I could pack for basically any trip in my sleep.
Packing for long-term travel doesn't have to be hard! Alongside clothes and important documents, like your travel visa or your passport, there are several backpacking essentials that you don't want to be without.
A lot of the things on my list might not seem obvious to a first-time traveller, or can be easily forgotten. So below I've rounded up absolutely every single must-pack item for your travels.
The first section includes detailed information and my tried-and-tested product recommendations.
But if you're too impatient to read all that, use the links below to skip straight to the Backpacking Checklist, which lists every item in this post as a downloadable checklist. Keep reading for the ultimate backpacking essentials shopping list…
16 General Backpacking Essentials
This post is a round-up of all the must-have backpacking essentials, including toiletries. The only thing I've not covered in the post is clothes, since every trip is different. I'll do a follow-up post at a later date looking at clothing lists for top backpacking destinations – in the meantime, check out this guide to packing for Southeast Asia. 
Backpack
Well, duh! If you're going backpacking you need a brilliant backpack. If it's a long-term trip, especially one with multiple stops, I strongly recommend that you find yourself a backpack that opens at the front or all the way around. My trusty Mountain Warehouse Traveller Rucksack is reasonably priced, ideal for travel, and still going strong after four years!
If you're going to be doing lots of outdoorsy activities, such as camping, on your trip, a backpack with lots of pockets can be a big help.
More Information
Backpack Rain Cover
Most backpacks come with these anyway, but pick one up if yours doesn't. Not just useful when it rains – you can also pop it on before sticking your backpack in the under-bus storage, to keep it from getting damaged and dirty!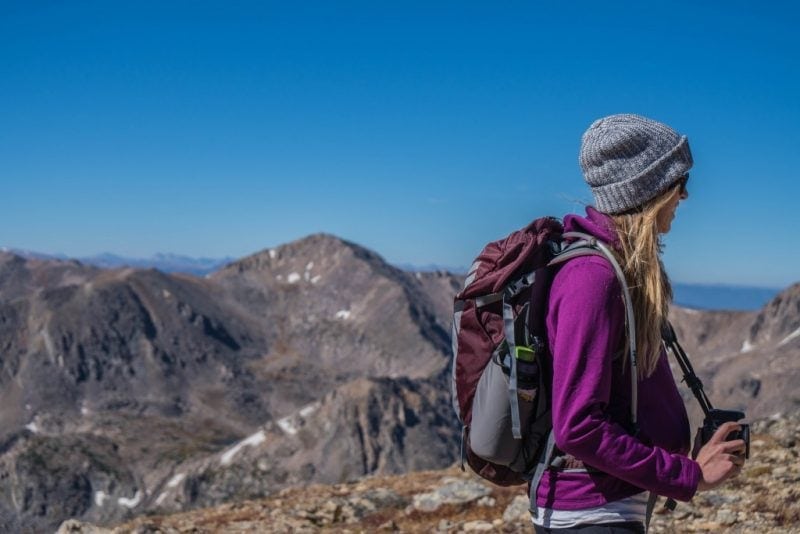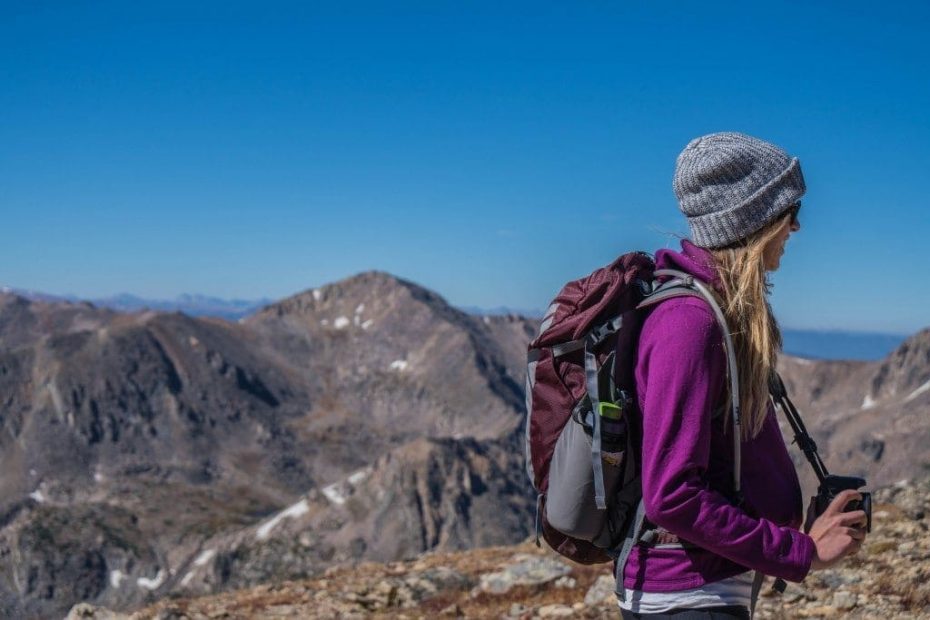 Water Filter Bottle
In many countries around the world, it's unsafe to drink the tap water. Save yourself a bit of money, and avoid a TON of plastic waste, by travelling with a filter bottle. I've been using my amazing Water-to-Go filter bottle for years now and absolutely love it.
Essentially, the bottle filters out bacteria and bad taste from any water source (except seawater). It's honestly a traveller's best friend and one of the must-pack backpacking essentials.
More Information
My Water-to-Go Review
READER DISCOUNT: Get 15% off with my code ELUX15!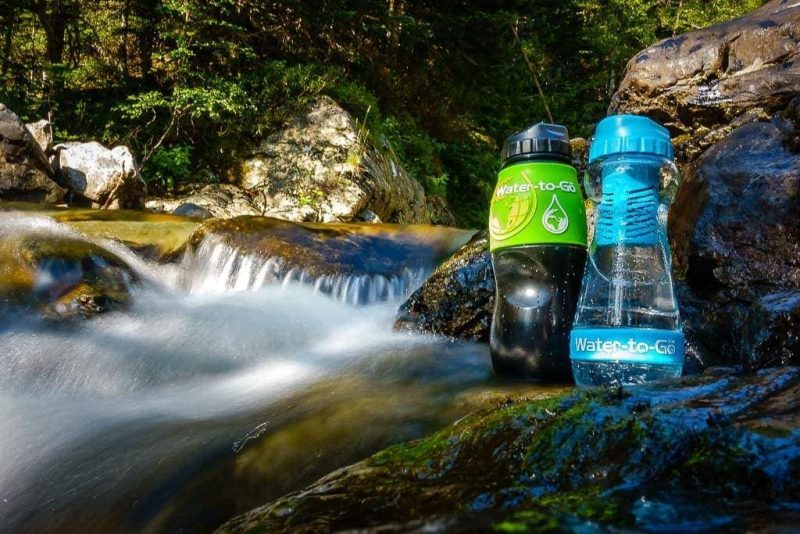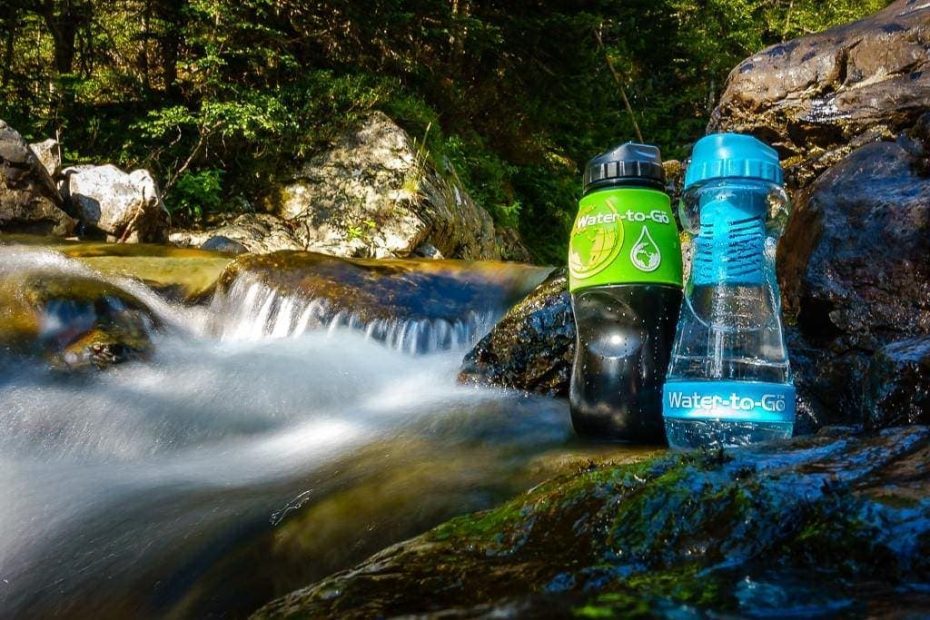 World Travel Adaptor
Easily forgotten, but utterly vital, you will need a plug adaptor when you travel. But if you're visiting multiple countries with different sockets you'll need a fair few – or a world travel adaptor. I love the SKROSS World Travel Adaptor, which can be used in over 200 countries. It features two USB sockets as well as a mains plug.
TOP TIP – you might also want to bring a plug board for spare sockets. Many hostels only provide you with one plug socket per bed – some even less. If you're travelling with several techy items, a few spare sockets will come in handy. Get one with surge protection if you're in countries with less reliable electricity supplies.
Travel Towel
Towels take up a surprising amount of room in a backpack. Instead, you might want to consider a travel towel. Made from lightweight microfiber so they take up a fraction of the space of a regular towel, they are also fast absorbing and quick drying. I highly recommend PackTowl, which features Polygiene odour control to keep the towel fresh – even if you have to cram it back in your luggage while it's still a bit wet! Read my review here for more info.
Portable Charger
There's nothing worse than your phone/Kindle/iPod dying halfway through a 30 hour bus ride. We're pretty reliant on our electronics these days so it pays to carry at least one portable charger for the inevitable moment when the battery fails you. I've tested a lot over the years and my favourite to date is this Anker Powercore. It's reasonably priced, sturdy, palm-sized, and charges my Samsung Galaxy S8+ fully at least twice.
Padlock
All too often overlooked, padlocks are definitely one of the top backpacking essentials. Use it to lock your valuables in a locker in hostels, to padlock your luggage on public transport, or even to lock your bags to something secure. I prefer a sturdy combination padlock so there's no risk of losing the key – take a couple of sizes so your covered for all types of hostel locker.
READ MORE: Top Tips for Protecting Your Valuables While You Travel
Torch
Surprisingly useful – if you find yourself camping, trying to find your hostel bed late at night, or for a host of other situations. Stick a mini torch in your daybag so it's always handy for random situations.
If you plan on doing lots of treks or adventurous activities, a headtorch might be more useful.
Packing Cubes
I am a MASSIVE fan of packing cubes for organising your luggage. Having all your clothes crammed into a backpack gets annoying, and you're constantly digging through looking for stuff. A couple of small or medium packing cubes can bring order to the chaos – and compress your clothes so they take up less space.
I use eBags packing cubes as they've been the strongest and best-lasting over the years. You can't buy them on Amazon anymore, unfortunately, but the Amazon Basics version are a little cheaper and look just as good.
More Information: eBags Packing Cubes Review
Eye Mask
A decent, comfortable eye mask is a MUST when you travel. Not just for kipping on planes, trains and buses – but also for sleeping in hostel dorms. Especially useful when some kn*b stumbles in drunk at 3am and whacks on the light. Get a lightly padded one made from 100% silk, like this Cinoyoni sleep mask, for maximum comfort.
Ear Plugs
Another of the top backpacking essentials – especially if you'll be staying in hostel dorms. Drown out the noise of the party downstairs or that gross snoring man in the bunk above you!
Dry Bag
If you're going to be doing more adventure-y stuff, a dry bag can be extremely useful. Not every backpacker needs one, but they can come in handy. A dry bag is essentially a waterproof bag with a roll-over locking system, so that even if you dropped it in water, everything inside would stay dry and safe.
Useful for things like: multi-day treks, kayaking, jungle hiking, camping, and beach visits. Or you can just use it to store your dirty laundry, which is what I wound up doing most of the time!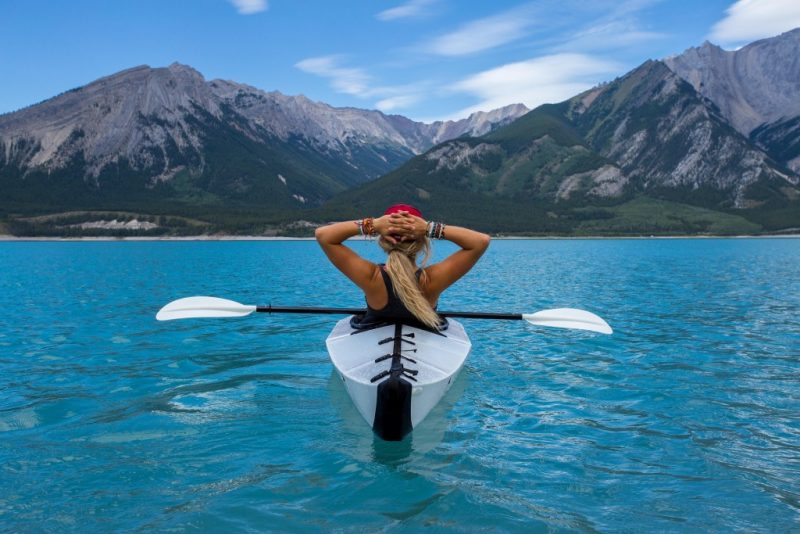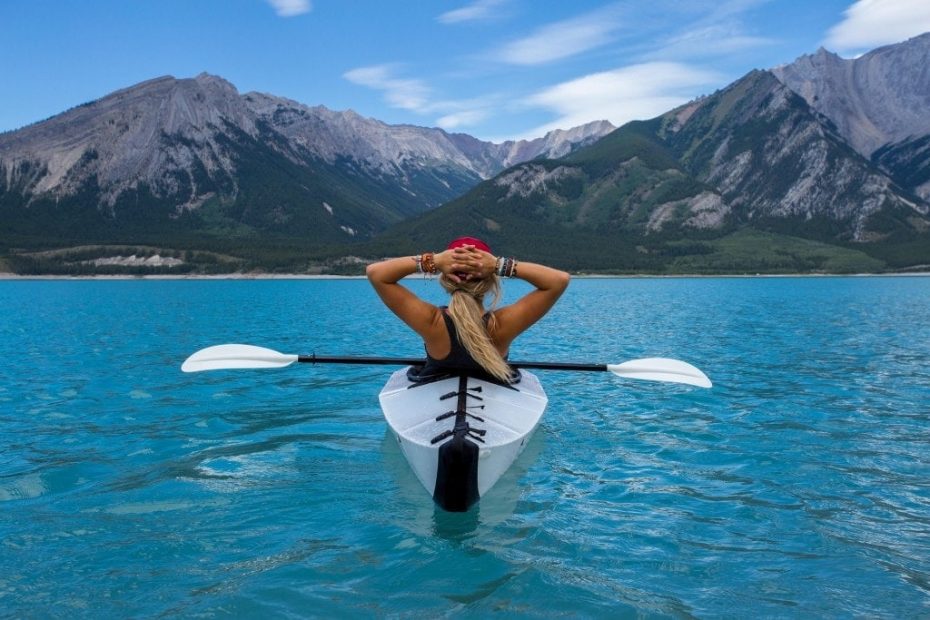 Penknife, Swiss Army Knife, or Multi-tool
Things I've used a pocket knife for over the years include everything from repairing my sunglasses, to slicing cheese, to cutting a knot out of my hair. They can be insanely useful. Make sure you get one with a bottle opener! 
Duct Tape or Climbing Tape
Can be used to fix anything from shoes to tents to backpacks. Can also be used to secure a scarf or towel over a bunk bed to create a privacy screen. Incredibly useful.
Sunhat and Sunglasses
These two go without saying in my opinion!
Camera and Spare Memory Cards
If you're not a travel influencer or trying to run a blog, you probably don't need a fancy DSLR or any of the other equipment I travel with. In fact, you could probably make do with a smartphone. But I do recommend taking a mid-range compact camera, so you can capture those travel memories in a printable quality!
I like the Nikon Coolpix range for affordability and function, or the Canon Powershot G7X is a dream if you want something small but high-tech.
TOP TIP: Don't forget the spare memory cards – and be sure to buy an official brand, as cheaper ones can become corrupted or even cause issues with your camera. I swear by the SanDisk Extreme PRO SD cards – they've never failed me yet!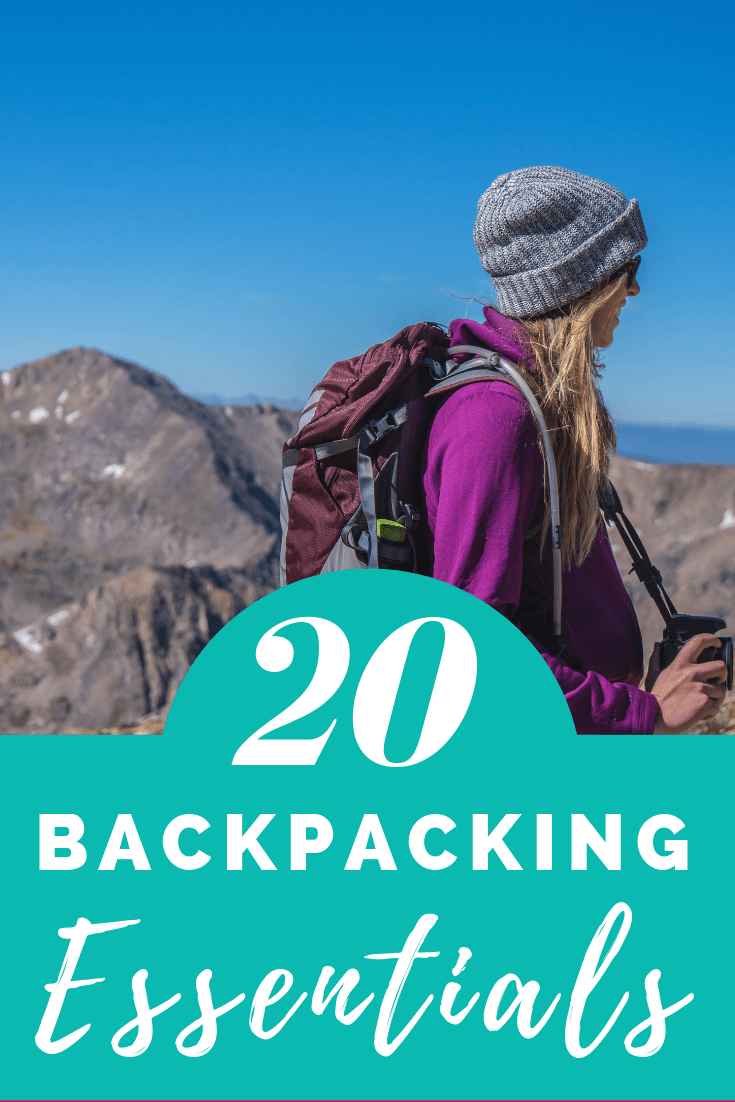 4 Essentials for "Just In Case" Moments
Passport Photos
You'll likely need a passport photo or two during your travels. They are sometimes needed for visas, or for applying for a local sim card. And photo machines are fairly hard to come by in many countries – so it's worth taking some before you leave and storing them in your wallet.
Emergency Dollars
Just in case you ever find yourself unable to withdraw cash (eg, you're on Isla Holbox and ALL the island's ATM's are broken), it's handy to have a stash of dollars in your wallet. These tend to be accepted (at bad rates) in many countries, or can be exchanged for cash in a pinch. Plus, many visa points in airports only allow you to pay in cash, which is hard if you haven't been able to pick up the local currency yet.
Back-up Debit/Credit Card
If your wallet is lost or stolen, or an ATM swallows your card (which has happened to me twice now), your bank may not send a replacement card out to anywhere other than your home address. Even if someone back home can forward that on to you, you'll likely be waiting weeks for it to arrive.
Keep a backup debit card somewhere OTHER than your wallet. I generally have one in my toiletries bag inside my big luggage (weird place I know) so I always know where it is. If your bank won't give you a second card for your account, open a second bank account and keep it empty – you can always transfer money to yourself if you ever need to withdraw it.
RELATED POST: I've recently started using the Curve card, which allows you to use one card for all your debit and credit cards. Check out my Curve Card review for more info (and a free £5 when you sign up!).
Online Photo Storage
If you lose your camera, you'll likely lose all your photos with it. It's heartbreaking! Take an external hard drive (I like the Seagate portable hard drives) with you to run frequent backups, AND upload all your images to a cloud such as Google Drive, Dropbox, or NordLocker.
Dropbox is my personal favourite as it can be set up to auto-backup all your phone's camera roll images whenever you connect to WiFi. I've lost my phone several times but never lost the photos on it!
READ MORE: Tips to Avoid Getting Robbed While Travelling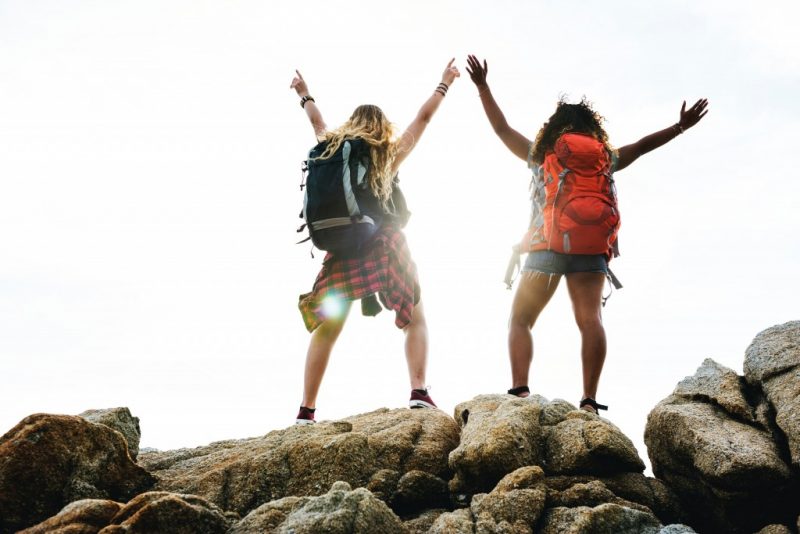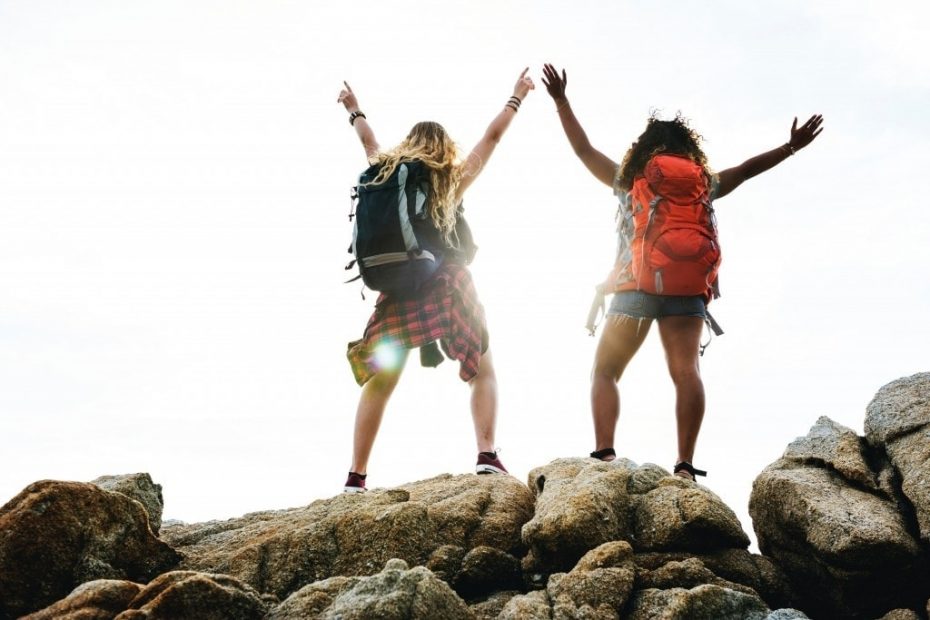 Toiletries Bag – Backpacker Must-Haves
Suncream
Mosquito Repellent
Basic First Aid Kit – plasters, Savlon, paracetamol, and Dioralyte should do. You can buy most other stuff very cheaply in pharmacies if it's needed.
Condoms – blushing furiously as I type this, but it's worth noting that condoms tend to be a little smaller in some continents. Best to pick some up before you leave home!
Hand Sanitizer
SPF Lip Balm
Toothbrush and toothpaste – a folding toothbrush like this one can be ideal for travel.
Shampoo (and Conditioner)
Showergel / soap*
Feminine Hygiene – one month's supply of sanitary pads / tampons (you can buy more all over the world). OR better still a menstrual cup or period pants, both of which are reusable and save waste. Check out my period pants review for more info.
*If you're travelling with bar soap, use a plastic soap case to carry it since you'll be packing up and moving fairly often.
Backpacking Checklist
Download my backpacking essentials checklist below to help you shop, pack, and get yourself ready…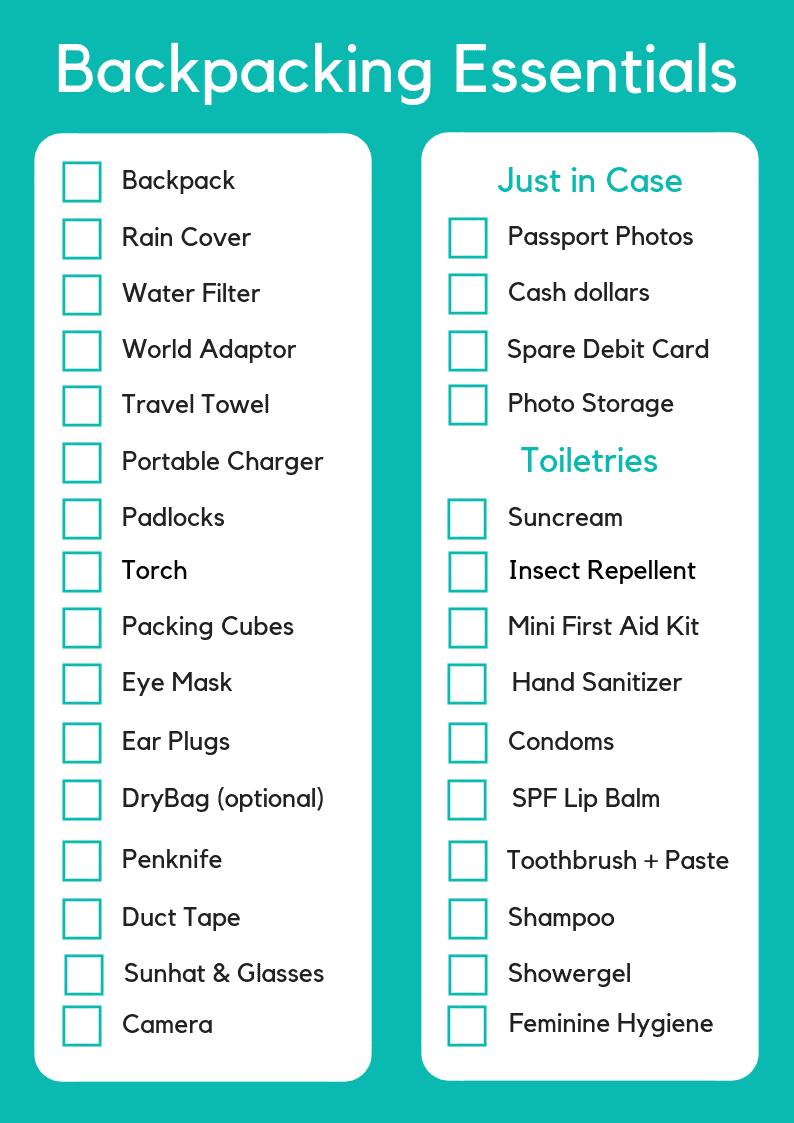 Further Reading
I have a bunch of backpacking tips and guideposts on my site to help you plan your travels. These are a few of my favourite posts:
How to Ease Yourself into Long Term Travel
A Shy Girl's Guide to Solo Travel
How to Cope with Backpacker Burnout
How Much do Travel Vaccinations Cost in the UK – and how to shop around for the best deals!
What do you think – are there any must-have backpacking essentials I've missed off this list? Share in the comments below!
Pin It!