Some posts on this site contain affiliate links. If you book or buy something through these links, I earn a small commission (at no extra cost to you). Take a look at my privacy policy for more information.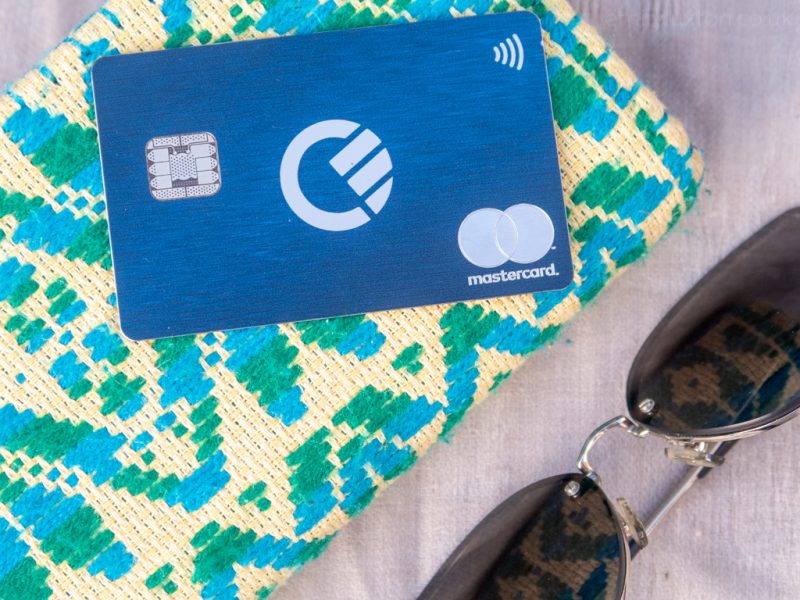 Are you looking for the best card for travel? The Curve card could be the answer. Combine all your debit and credit cards on one card, with an easy-to-use app to switch between them, making your wallet lighter and more secure. I've been using mine for a couple of months, including all through my recent trip to Mexico, so this Curve card review is based on my own experiences. 
There are a lot of benefits: cashback at your favourite retailers, the best conversion rates, fee-free cash withdrawals abroad, to name a few! With the Curve Metal – which this review focuses on – there are extra benefits like travel insurance, gadget cover, and Worldwide Airport LoungeKey Access. PLUS you can get 1% cashback at your favourite retailers. Keep reading to find out exactly why Curve could be the best card for travellers.
I was provided with a year's free subscription of Curve Metal in order to trial it for this Curve card review. As always, all words and opinions are my own and 100% honest.
PROMO CODE: Sign up using my promo code, EMLUX, and we'll both get £5 free credit in our accounts!
Curve Card Review
The Best Card for Travel
Curve Blue, Curve Black, or Curve Metal?
Extra Benefits of Curve Metal
1% Curve Cashback
Curve Card Pros
Curve Card Cons
The Best Card for Travel
I've spent years searching for the perfect card for travel – but in Curve I think I've finally found it. This is undoubtedly the best thing about this card, so this is where I'll start my Curve card review.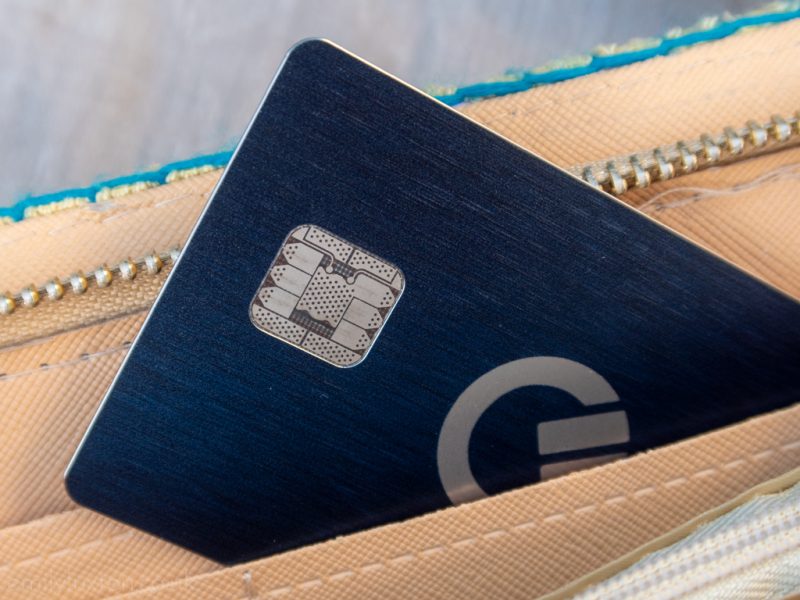 One Card to Rule them All
With Curve, you can use one card for all your cards. You simply link all the cards you want to the Curve app, and pay for everything using your Curve card.
That means you only need to have one card in your wallet, and the rest can stay safe in your luggage as a backup. This is also a great safety measure in case you lose your wallet.
RELATED POST: 7 Ways to Avoid Being Robbed while Travelling
Security and Keeping Track
Speaking of which, if the worst does happen you can lock your Curve card from the app on your phone. It takes one click, and you can unlock again if you find the card. So easy!
I love the instant notifications which come through as soon as a transaction is made with a card. When I was abroad, spending in foreign currency, these notifications would give me the GBP amount so I could easily keep track of exactly what I was spending. No nasty surprises – and I'd know instantly if someone else was using my card.
Free Withdrawals and Great Fees
A lot of banks offer pretty sucky fees for using your card abroad. These hidden fees can be anything up to 5% of a transaction, which adds up fast! With the Curve card you get FEE-FREE withdrawals* at ATMs abroad, so it's ideal for people who travel a lot.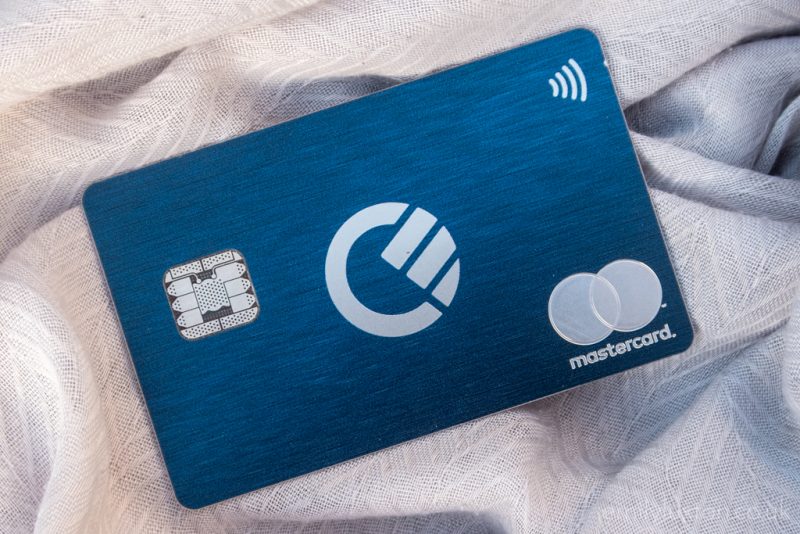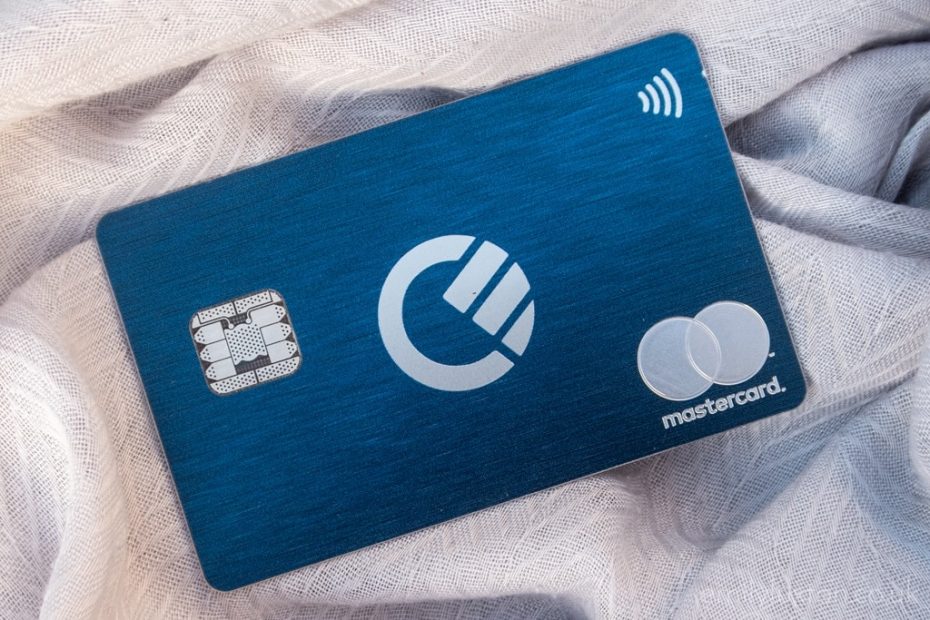 You also won't be charged a fee to use your card for any purchases abroad. Instead, you can make purchases in foreign currency converted at the interbank FX exchange rate**. This is the rate at which banks exchange money, so you're most likely getting the best rate possible.
*Up to £200 a month for the free Curve Blue account, up to £400 a month for Curve Black, and up to £600 a month for Curve Metal. Weekend charges apply.
**Up to £500 a month for Curve Blue customers, unlimited for Black and Metal.
24/7 Customer Support
I've been so impressed by the customer service from Curve so far. You can contact them 24/7 either by phone, or by sending a message through the app. They've replied so quickly to all my queries!
Curve Blue, Curve Black, or Curve Metal?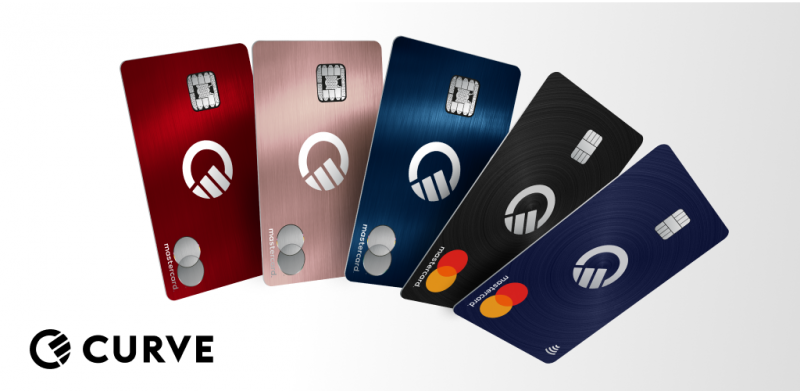 If you're simply looking for a great card for travel, one that will make life easier and offer free ATM withdrawals abroad, the free Curve Blue account will likely be enough for you.
But the other two paid-for subscriptions do come with a range of extra benefits and many of them are ideal for travellers. You can do a comparison here to see the differences between each option. 
Blue: FREE
Black: £9.99 a month
Metal: £14.99 a month
Curve Metal – Extra Benefits
I have Curve Metal – a super-swanky brushed-metal card with lots of added extras. I know it's not really relevant to this review, but I REALLY love the way the card looks!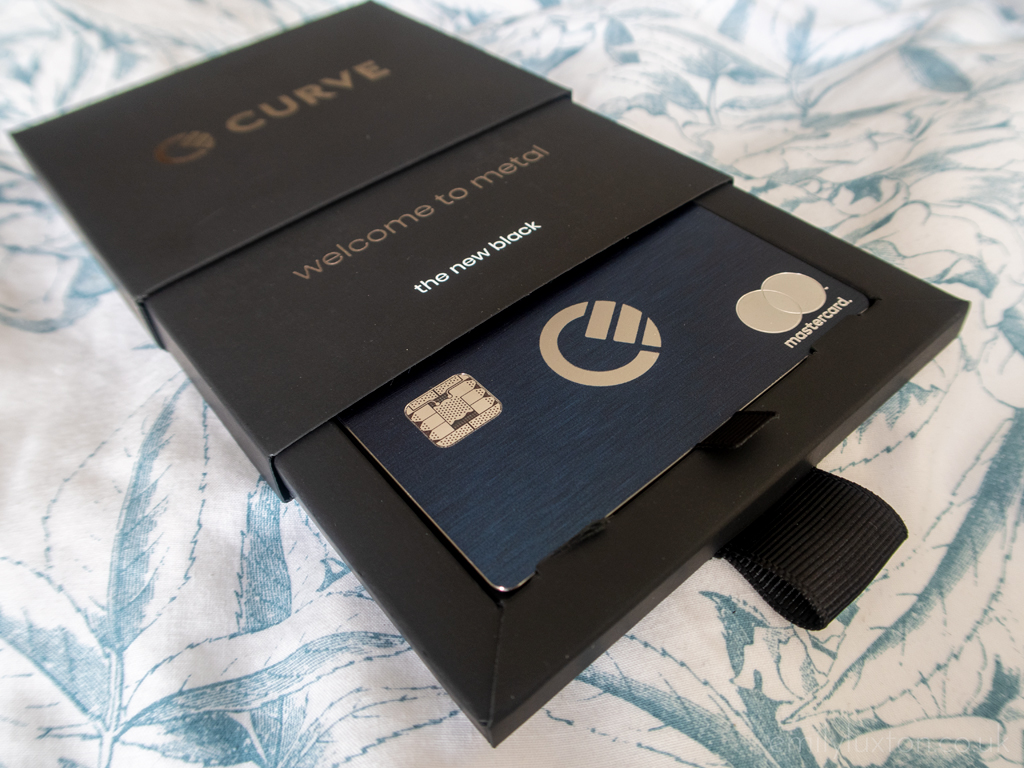 At £14.99 a month it might seem a little steep, but you get a lot of bang for your buck. Especially if, like me, you're a frequent traveller.
On top of all the usual Curve benefits, you get Worldwide Travel Insurance and Electronic Gadget Insurance. These are perfect for offering some extra peace of mind. Fortunately, I've not needed to use these yet as I've had no incidents. But I travel with a lot of tech, so it's nice to know that my laptop and cameras are covered (up to £800) if anything should happen.
There are also much higher limits for the free ATM withdrawals, as well as unlimited access to the interbank FX rates. Plus you get more retailers for the Curve Cashback (more on that in a sec).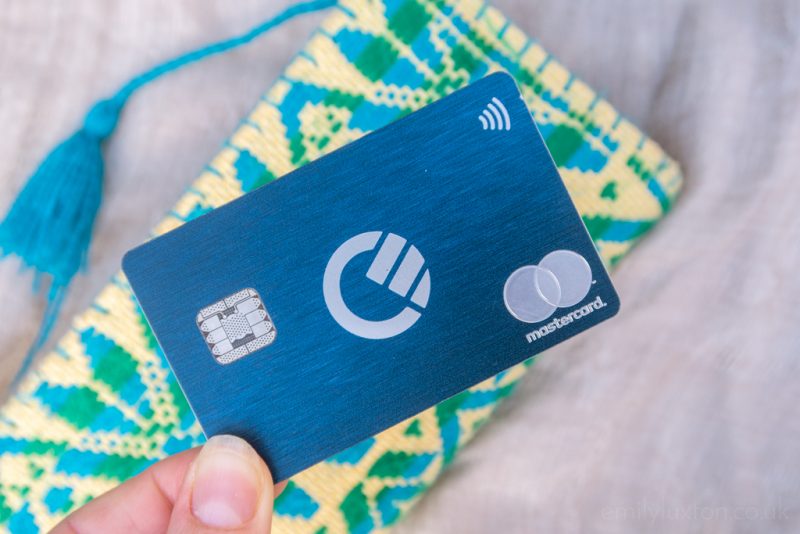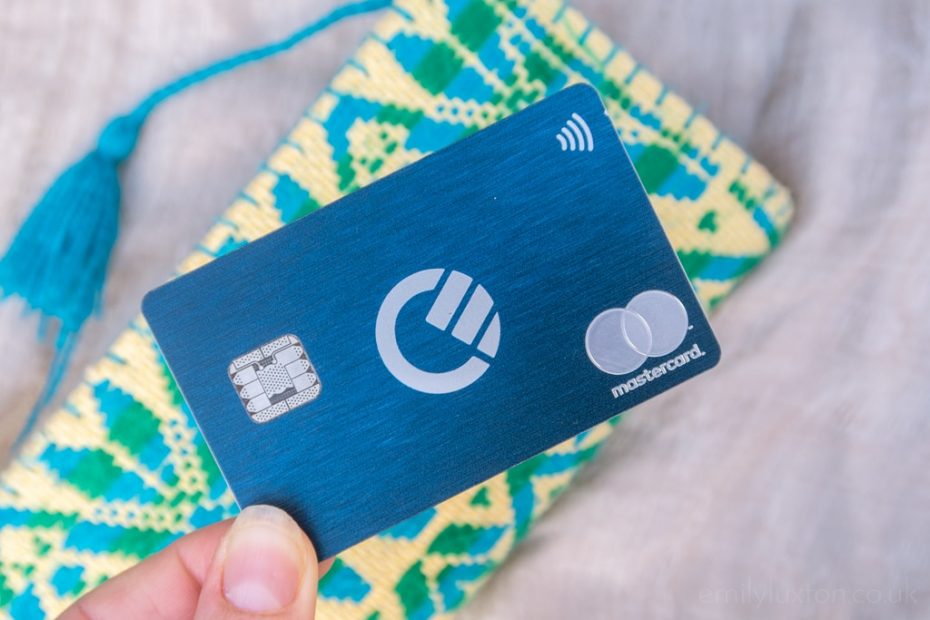 Curve Metal also comes with Rental Car Collision Waiver Insurance – which is so handy if you're planning on renting a car abroad. This can cost as much as £20 a day depending on the firm and the location, so having it free with the Curve Metal card is a money-saver!
Finally, Curve Metal customers get Worldwide Airport LoungeKey Access. This means you can enter any participating LoungeKey airport lounge for the fixed fee of £20. I used it at Cancun airport and it was so nice to relax in the lounge before my flight! You can use this at over 1,000 lounges worldwide so there's almost always one when you need it. 
1% Curve Cashback
This is my other favourite thing about Curve! You can select preferred retailers to get 1% cashback every single time you use your Curve card there.
With Curve Blue you get 1% instant cashback at up to 3 retailers for 90 days. With Curve Black, you get it at 3 retailers permanently. And with Curve Metal you get the cashback at up to 6 retailers of your choosing.
The cashback comes in the form of Curve Cash, which shows up in the app as a separate "card" so that you can spend it anywhere.
Among my 6 retailers, I chose Tesco, because I buy both my groceries and petrol there. That 1% is adding up fast! There's a pretty extensive list featuring worldwide brands like Amazon, Uber, Booking.com, and loads more that you might use a lot. 1% back on all your Uber rides might not sound like much, but over time it can really adds up. Nice way to save up some extra pocket money.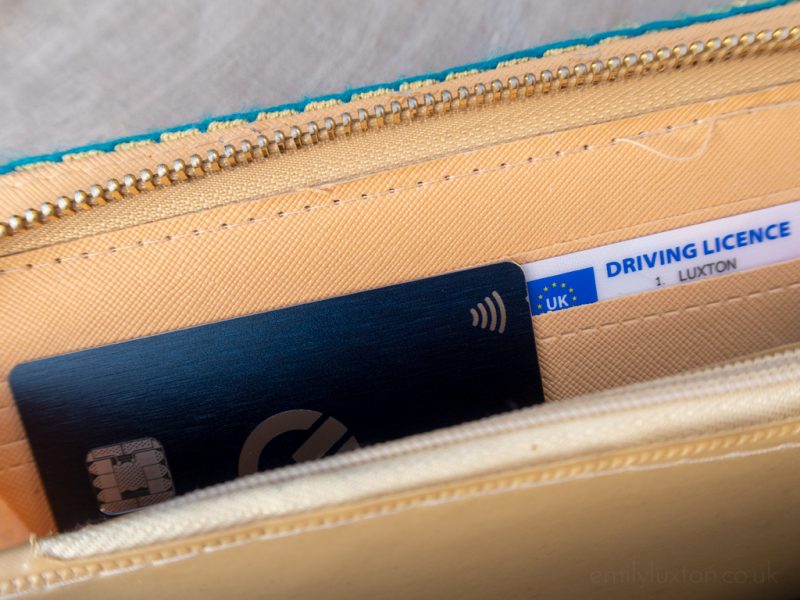 Curve Card Pros
One card for all my bank accounts and credit cards
The app is super easy to use
Instant notifications for every purchase – adding an extra layer of security
No fees for transactions abroad – currency is converted at the interbank FX rate
Free ATM withdrawals abroad
You don't need to tell your bank when you travel
You can easily lock the card from within the app
The customer service have been amazing so far
Customer protection up to £100,000
Awesome 1% cashback at your favourite retailers!
Plus the added benefits of Travel Insurance, Gadget Insurance, LoungeKey Access, and Rental Car Collision Waiver Insurance if you opt for Curve Metal.
Curve Card Cons
Having one card could be a pain if you lose it – be sure to keep a backup in your luggage (not your wallet!)
My bank blocked transactions through the Curve card when I first tried to use it abroad, so I had to call them to clear things up. Best to give your bank a call the first time you take the card abroad.
Fee for withdrawals at the weekend. But you can just avoid using the card at the weekend!
You can't add an American Express card to Curve yet – but they're working on it!
Curve Promo Code
If my Curve card review has you convinced, why not sign up? It's totally free to join the entry-level Curve Blue, so you could trial that for a few weeks. If you like it, you could always upgrade to one of the paid-for options, especially if you're a frequent traveller. 
Just download the free app from the App Store (Apple) or Google Play Store (Android) to get started creating your account. It is SO easy to sign up and takes a couple of minutes, tops. There's nothing to lose and at least £5 to gain, because I have a promo for you…
Use my promo code, EMLUX, to bag £5 free credit in your account when you sign up. I'll get £5 too so we're both winning!
Pin This Post