Some posts on this site contain affiliate links. If you book or buy something through these links, I earn a small commission (at no extra cost to you). Take a look at my privacy policy for more information.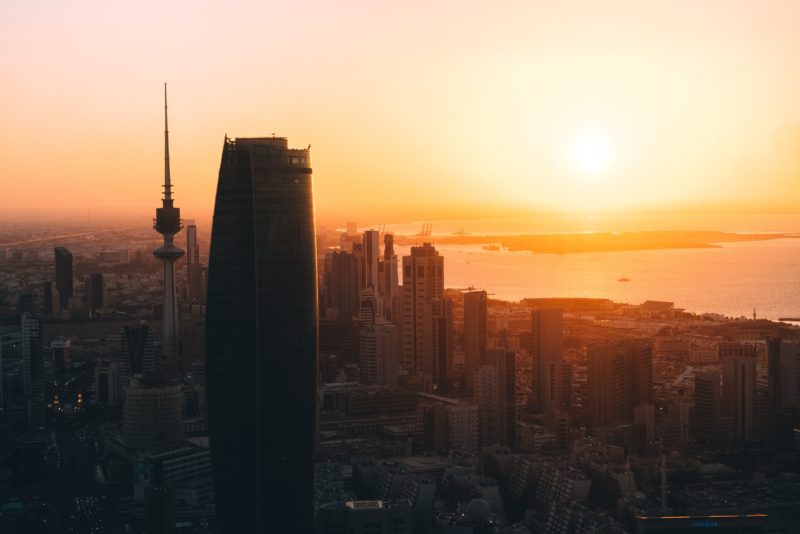 Kuwait, one of the nations in the Arabian Peninsula, is bordered by Saudi Arabia and Iraq on the south and northwest respectively. Lying on the edge of the Persian Gulf in the northwest, Kuwait is recognized for its rich cultural history, while its capital, Kuwait City, is renowned for its modern architectural buildings, like the eye-catching Kuwait Towers.
Kuwait is also popular for several museums and historical sites, like the Tareq Rajab Museum, which has a huge collection of Islamic art and ethnic art. The journey to Kuwait will give you the same sense of Arabian adventure.
Kuwait offers tourists a lot of things other than a delightful blend of culture and modern country look and great food. Kuwait has wonderful beaches for visitors to relax and enjoy the spectacular views near the calming waters. The beaches are lined with parks and beach bars to attract visitors. Naturally, Kuwait has miles of beautiful coastline in the Middle East.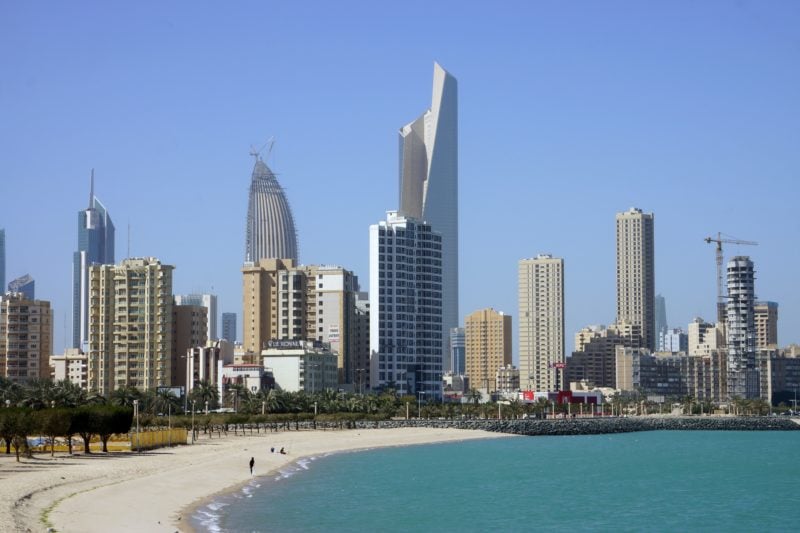 Kuwaiti citizens make up less than a third of Kuwait's 3.4 million people. The rest of them are foreign nationals from other countries.
Kuwait is a wonderful place to visit, for it offers historical and contemporary attractions, like architectural structures, museums, and galleries; stunning beaches, traditional souks, amazing cultural centres, and great food. Kuwait Airways operate regular flights from the Middle East, Asia, Europe, the Far East, Africa, and North America. You can find flights to Kuwait from Dubai, Abu Dhabi, Jeddah, Medina, Riyadh, Dammam, Bahrain, Kochi, Mumbai, Bangalore, and New Delhi.
Nonetheless, you need to primarily ensure that your visit to Kuwait will be worthwhile. To do this, you have a few things to think about before boarding a flight to Kuwait. Some of the prime ones include.
1. Is it safe to visit Kuwait?
Violence against foreigners is uncommon, and Kuwait has a low crime rate. If you want to go to more conservative locations, you have to be careful. Kuwaiti citizens lead pleasant lives, and their government goes above and beyond to assist them.
It is required of you as a visitor to always respect regional laws, customs, and traditions, and you should be mindful of your actions and behaviour to ensure that it does not upset or displease people of different beliefs and cultures, or religious backgrounds. This is especially true in religious settings or during festivals, like Ramadan.
2. How is the weather in Kuwait?
The Gulf region as a whole is oppressively hot, with Kuwait featuring a scorching desert environment. The summer months between June and September are extremely hot, with daytime highs of around 45 degrees Celsius. Strong winds and significant dust storms are possible in June and July. The warmer season of autumn is between October and November. Then comes winter, when the temperature in December, January, and February dips to 13 degrees Celsius.
The temperature is bearable in the early spring, which lasts until May. The majority of places in Kuwait have air conditioning; however, if you have any plans to do outside activities, you need to be aware that strolling outside in hot, muggy weather will be extremely uncomfortable for you.
The best time to visit Kuwait is in autumn and winter because the temperature is moderate and there are lots of enjoyable things you can engage in outside when the weather is nice.
3. What will you do in Kuwait?
Kuwait offers several things to do for visitors who want to have exciting holidays. You can discover some attractions like the Mirror House, a museum covered by handmade mirror mosaics. You can tour the house enjoying the mirror art in every piece of furniture, room, and wall.
The Kuwait Towers is another place that exhibits contemporary architecture. They are towers built to have spheres and serve as water reservoirs. The upper part of the main tower has a lounge, restaurant, and cafe.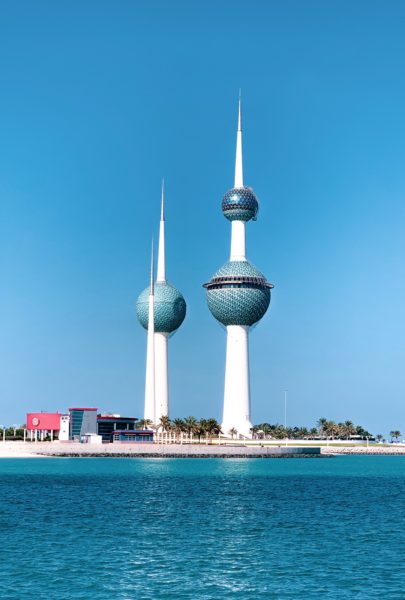 The other things to do are camping at night in the desert, shopping at the Avenue Mall, going scuba diving, enjoying traditional food at Souk Al- Mubarakiya, and having fun at the beaches.
4. What are the requirements to enter Kuwait?
Visitors must have a current passport and a Kuwait visa, just like in any other nation. Nevertheless, you need to ensure that your passport is valid for a minimum period of six months upon arriving in Kuwait. You can apply for a Kuwaiti visa online.
5. What should you wear while touring Kuwait?
Kuwait has a tougher dress code when compared to other Gulf nations, albeit it is not illegal to violate them. Therefore, men should refrain from flashing their naked thighs. It is a good idea to wear light cargo pants or chinos.
In the case of women, any regular T-shirt or blouse will do, but avoid wearing excessively tight, clingy, or see-through dresses, as well as anything that exposes too much of your cleavage. Visitors who are female are not compelled to cover their heads with a hijab, but they should consider the setting or situation. Shorts and skirts are permissible as long as they are knee-length or shorter.
6. What should you know about the culture in Kuwait?
The influence of Islam on Kuwaiti culture, customs, and morals is profound. Alcohol consumption is not permitted. Illegal narcotics, pork, and pornographic material are all strictly prohibited.
7. How to get around in Kuwait?
Because Kuwaiti traffic is so unpredictable, you need not waste your time driving through the traffic. It is advisable to use a cab, for the driver is familiar with the area and can get you there quickly without wasting your time.
Consider all these essential points before booking your flight. Kuwait Airways offers you great comfort through premium services if you upgrade to Royal Class or First Class.