Some posts on this site contain affiliate links. If you book or buy something through these links, I earn a small commission (at no extra cost to you). Take a look at my privacy policy for more information.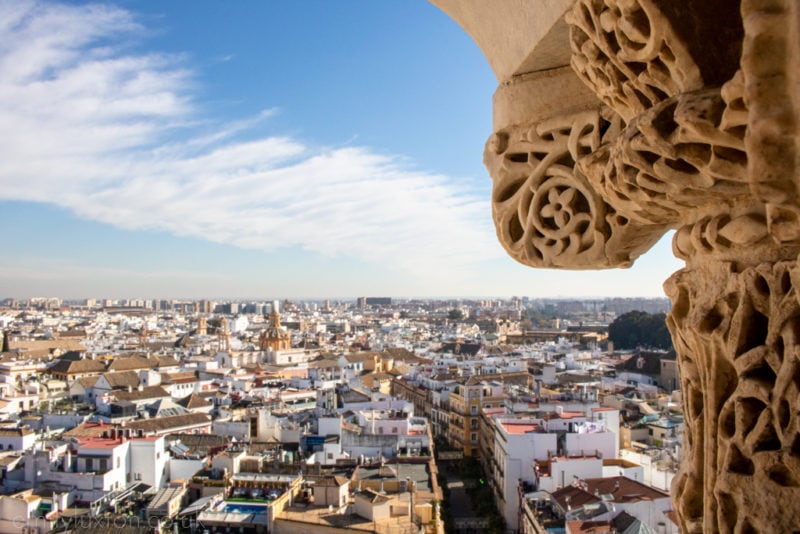 Calling all foodies! This is my round up of the best food cities in Southern Europe! These destinations are known as foodie hotspots, so they're all must-visits for anyone who loves to eat.
Also known as Meditteranean Europe, this part of the continent has a rich culture and some seriously amazing cuisines. After all, this region is home to Italy, Spain, and Greece – three countries loved for their incredible food!
But it's not just those three countries; you can find amazing food cities all over this part of Europe.
If you fancy a relaxing break discovering different local flavours, follow your stomach to one of the top food cities in Southern Europe. You can search for luxury package holidays on Voyage Privé to grab a great deal – saving your money to spend in restaurants!
Best Food Cities in Southern Europe
Seville, Spain
Must-try dish: Ibérico ham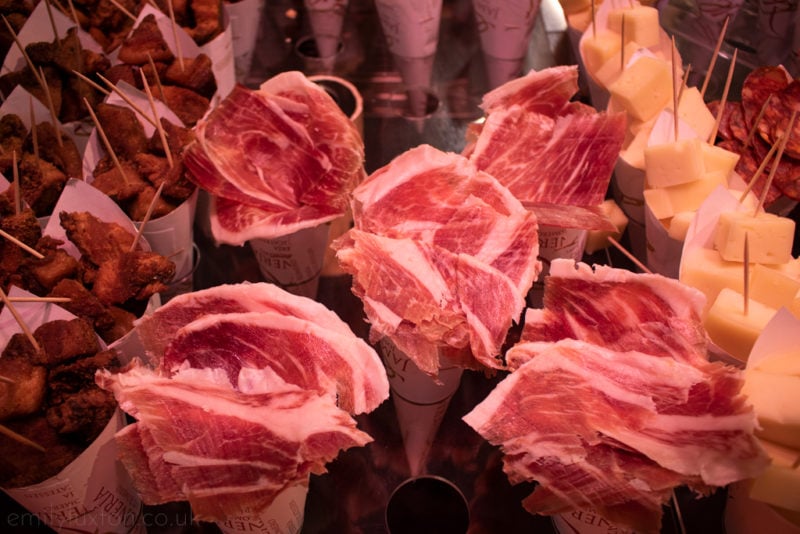 Spain is probably my personal favourite European country for food. Tapas, paella, cava, incredible seafood, ham… there's just so much to love!
And Seville is easily one of the best food cities in Spain, if not the whole of Southern Europe. I visited last year and fell in love with the cuisine. It's the capital of the Andalucia region, where some of the best-known Spanish delicacies are from: jamon Ibérico, sherry, and Andalucian cheeses, to name a few.
Another must-try dish is the montadito de pringá – a small, tapas-sized sandwich filled with hot slow-cooked stewed pork. Seriously delicious! Read my Seville food guide for loads more suggestions.
Bologna, Italy
Must-try dish: Bolognese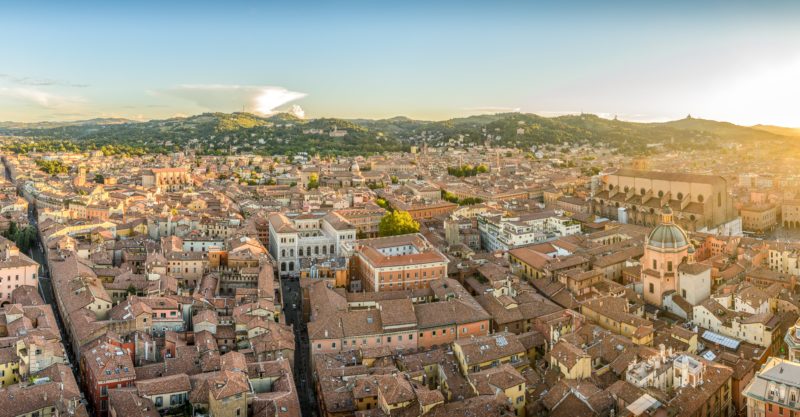 Pretty much every city in Italy can be called a food city! But Bologna has earned the nickname of the "culinary capital of Italy" for a reason.
This is the city where many of Italy's most iconic foods originated – including bolognese. This meat-based sauce is known in Italian as ragù alla bolognese or simply ragù. But the city's most famous dish is just the tip of the iceberg.
Bologna is also known for its stuffed pastas – such as tortellini, tortelloni, and tortellacci – as well as cured meats like prosciutto ham. Whether you're spending one day in Bologna or several, be sure to fit in a few good meals. In fact, you could visit Bologna and do nothing but eat, and I don't think you'd leave disappointed!
READ MORE: Check out my Bologna food guide for the 19 dishes you absolutely HAVE to try when you visit!
Istanbul, Turkey
Must-try dish: meze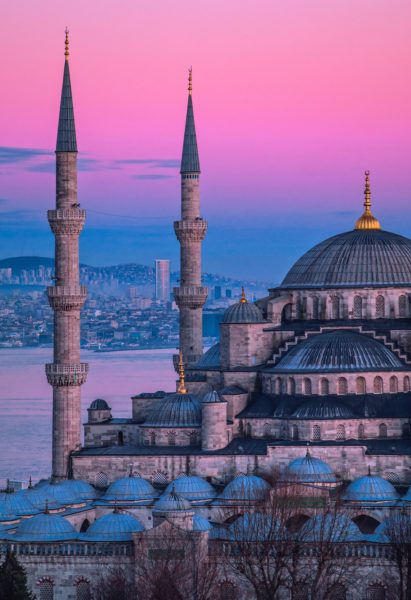 Istanbul sits on the Bosphorus, the narrow strait which divides Turkey in two between the continents of Europe and Asia. This is where East meets West in the most literal sense, so the city is a real melting pot of cultures – which means a wonderfully rich and varied food scene.
There's SO much to try here that you will definitely want to get some help. Check out this travel guide to turkey for example, for some great tips on what to eat in Istanbul – or better yet book a food tour.
READ MORE: 11 Historic Places to Visit in Turkey
Porto, Portugal
Must-try dish: francesinha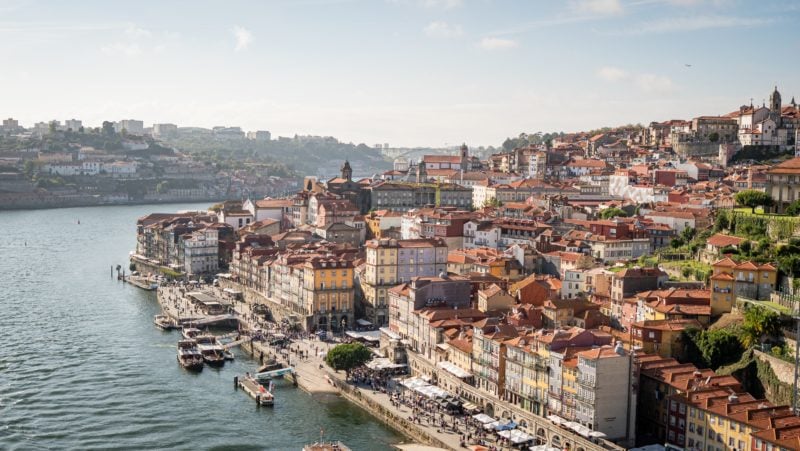 Porto is widely agreed to be one of the best food cities in Portugal. The home of port wine, Porto is a beautiful, historic city full of dazzling architecture. It sits on the mouth of the River Douro, which flows through the area's wine regions to reach the coastal city.
The food scene is rich and diverse, ranging from street snacks to Michelin-starred restaurants.
But some of the must-trys include Porto's sandwiches, like the bifana, pernil com queijo, or the iconic francesinha. This last one is a cheesy sandwich smothered with a tomato beef gravy. And, of course, you HAVE to try the famous port wine while you're in town.
Sifnos, Greece
Must-try dish: revithada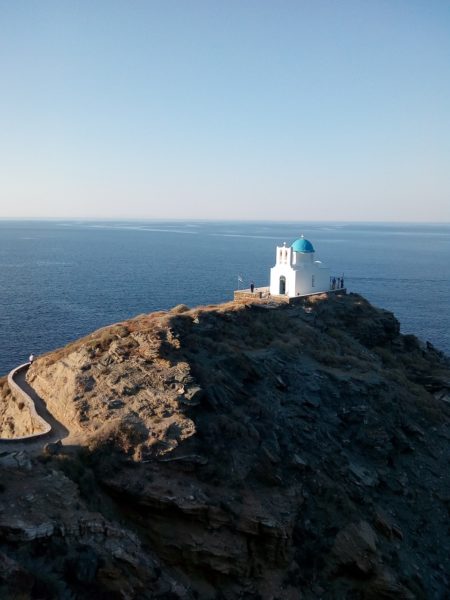 Although it's not a city, the tranquil Greek island of Sifnos is definitely one of the top foodie destinations in Europe. This was the birthplace of Greece's first celebrity chef, Nikolaos Tselementes, who wrote one of the seminal tomes on Greek fare.
The island is known for its baked goods, like amigdalota, a soft almond cookie rolled in sugar, and melopita, a traditional sweet made from local cheese and honey. The signature dish is revithada, a chickpea stew traditional brewed in a clay pot for an entire night.
Its proximity to Istanbul also means there's also a strong Turkish influence on the food in Sfinos – look out for treats like falafel, Turkish delight, and halva.
Rovinj, Croatia
Must-try dish: truffles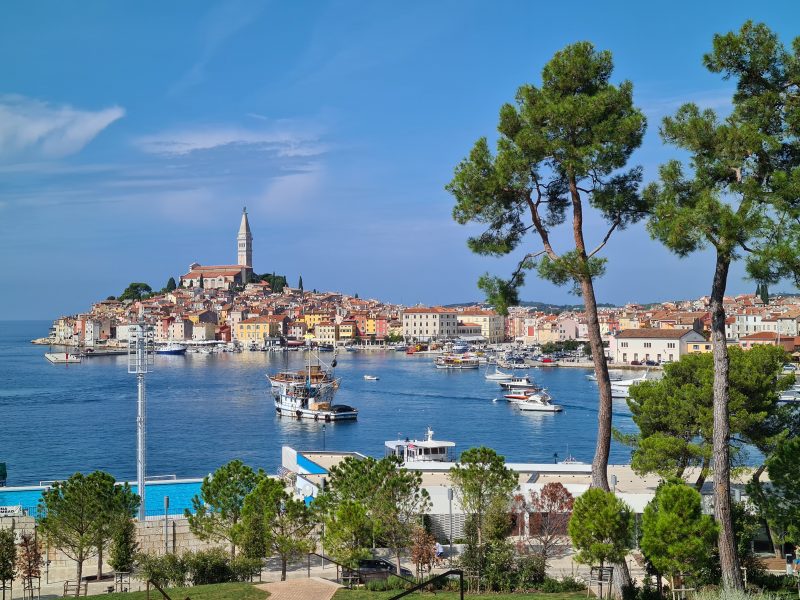 The region of Istria in western Croatia is a food lover's DREAM, with incredible cuisine throughout the area. And the romantic coastal city of Rovinj is a top spot to try it!
Think awesome seafood dinners whilst watching the sunset over the ocean. Mussels and oysters are two of the more popular seafood items to try, the former cooked with wine, olive oil, garlic and fresh herbs, the latter often sold fresh as street food.
Istria is also home to some of the world's finest truffles, and these can be found in all kinds of dishes. On pizza, as a seasoning for steak, even in ice cream and chocolate cake!
Which of these food cities in Southern Europe would you most like to visit? And where have you had the best food in Europe? Scroll down to leave a comment!