Some posts on this site contain affiliate links. If you book or buy something through these links, I earn a small commission (at no extra cost to you). Take a look at my privacy policy for more information.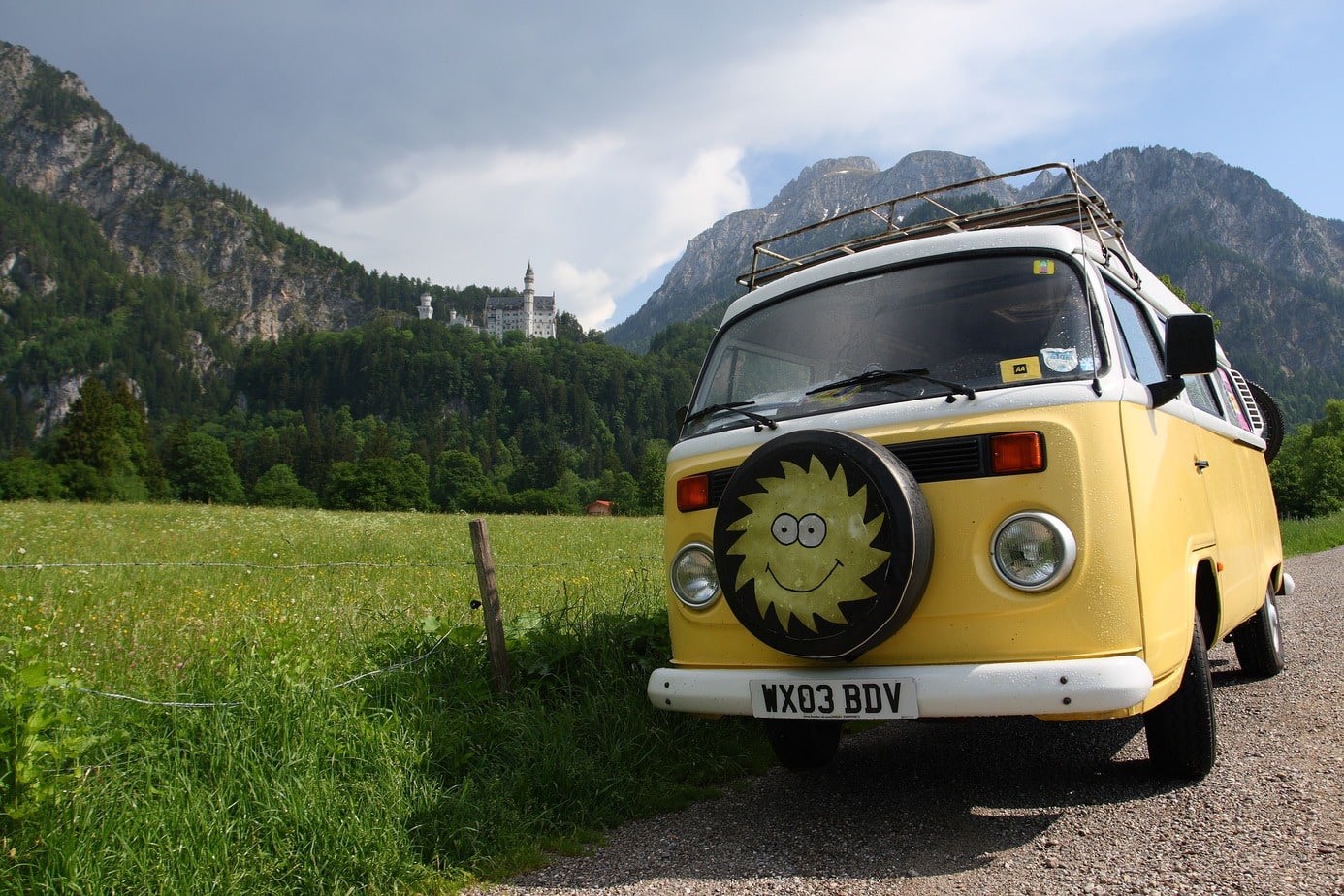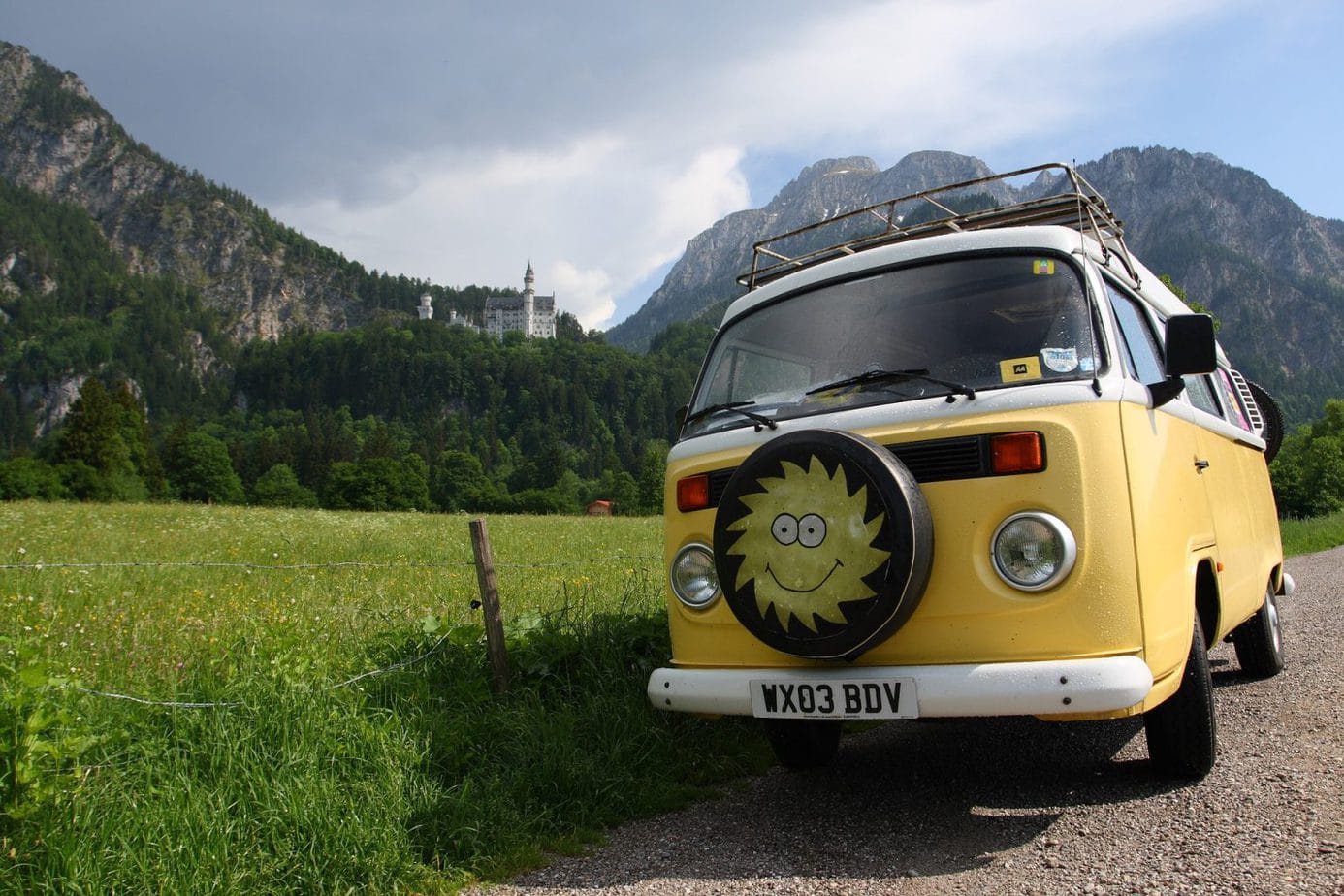 With some of the most scenic drives in the world, the majority of roads in excellent condition, and plenty of wonderful (and relatively cheap) campsites, Europe is a fantastic place for a caravan holiday.
When you have your accommodation with you, it can give your whole holiday a real sense of freedom and adventure. You can make the journey part of the trip; enjoying spectacular views as you drive across the continent.
If you're coming from outside of Europe, you can rent a caravan or campervan when you arrive. Plan a road trip to see some of the best sites in a country – or a couple of different countries.
This list showcases some of the best destinations in Europe for a caravan trip. Most of them are in Schengen Visa countries, which means tourists from outside of Europe can visit them with just one visa – perfect for a multi-destination road trip!
If you're travelling from the UK, you could hire your campervan here (or bring your own if you have one) and drive to Europe via the Eurotunnel to Calais.
Best Places in Europe for a Caravan Tour
Catalunya and the Costa Brava, Spain
With varied landscapes – from beaches to snow-topped mountains – Spain is a great place to visit in your campervan. You can have the choice of a "lazing on the beach" type holiday, or a more active adventure – or both!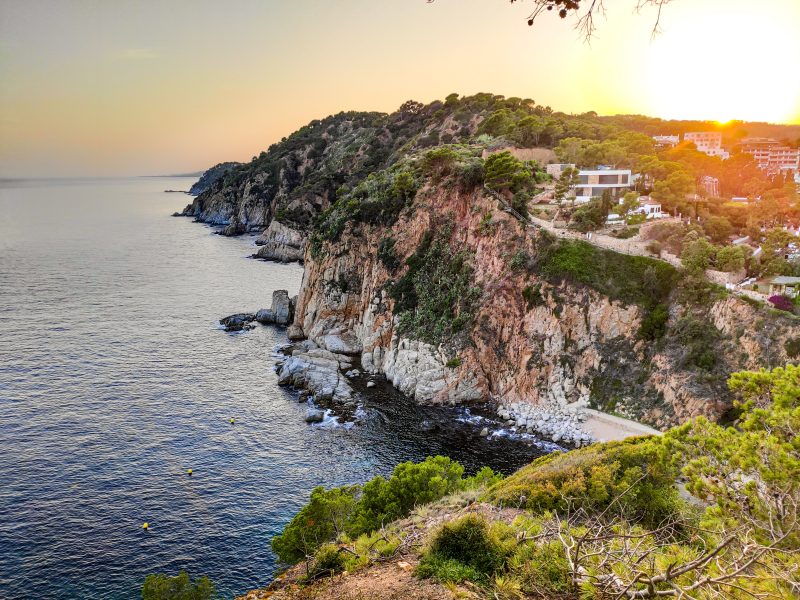 The North-Eastern corner of Spain, Catalunya and the Costa Brava, is a perfect region for a caravan tour or road trip. A sea-lover's heaven, Costa Brava offers miles of dramatic coastline, lined with winding coastal pathways, rocky coves, and serene beaches.
Inland, the region of Catalunya boasts beautiful historic towns like Begur and Girona. There are also acres of national parks and perfect hiking in the Pyrenees, and plenty of serene vineyards and olive oil farms. Bliss!
READ MORE: Best Places to Visit in Costa Brava
Lake Garda, Italy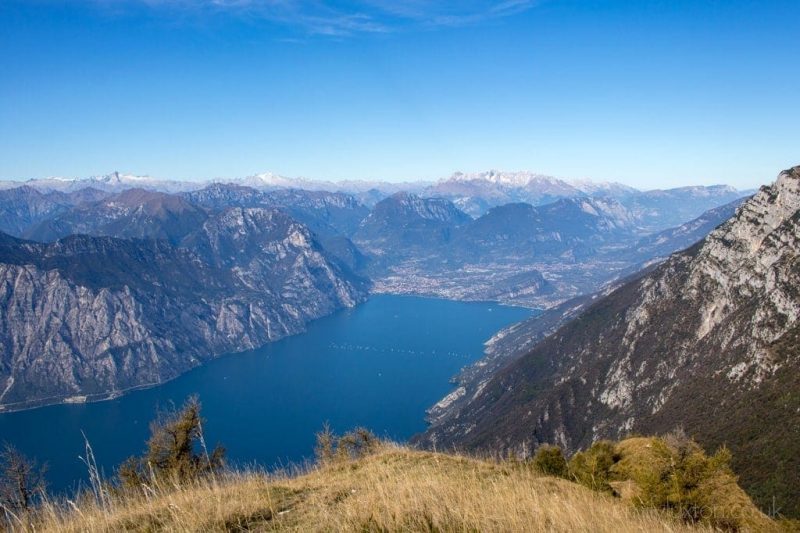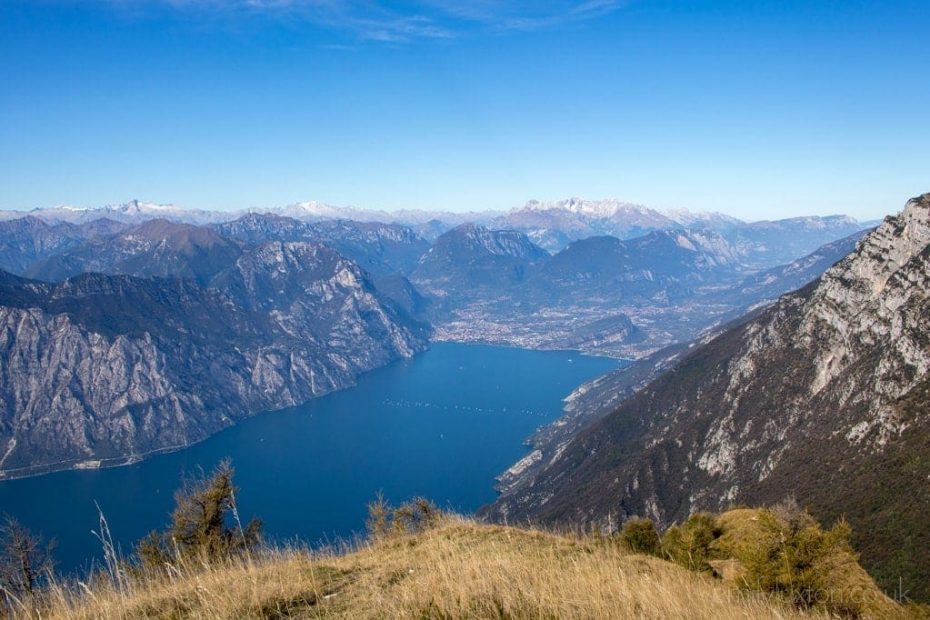 From pine woodlands and olive groves around Lake Garda in the North, to history, religion and ruins in Rome towards the South… Italy has something for everyone and makes a fabulous place for a caravan tour.
With endless supplies of stunning coastline, plenty of huge national parks, and one of the best-loved cuisines in the world, you're spoilt for choice in Italy. But for a caravan tour, a trip to Lake Garda and the surrounding region is perfect.
Explore the historic northern cities of Verona, Milan, and Venice. Go adventure-seeking in the mountainous Trentino region. Or laze at one of the many stunning beaches around Lake Garda.
Plus, at just over 700 miles from Calais to Lake Garda – through the spectacular mountains of Switzerland – a trip here is within relatively easy reach of the UK.
Normandy, France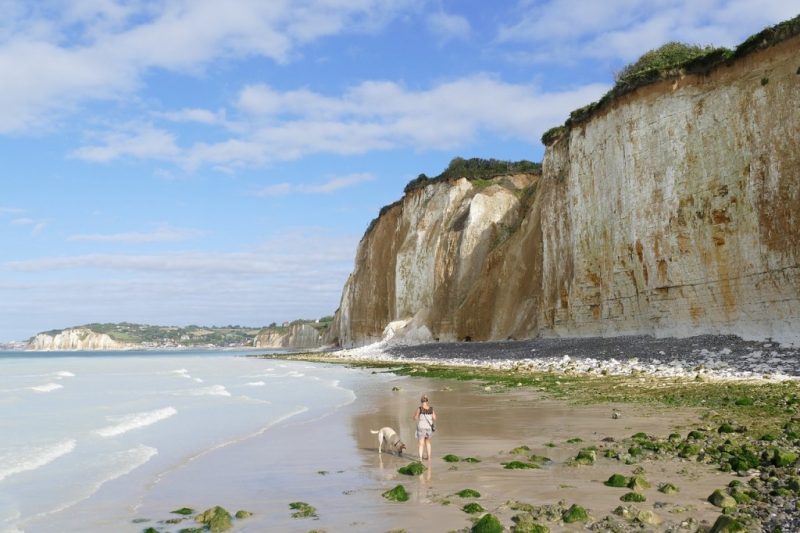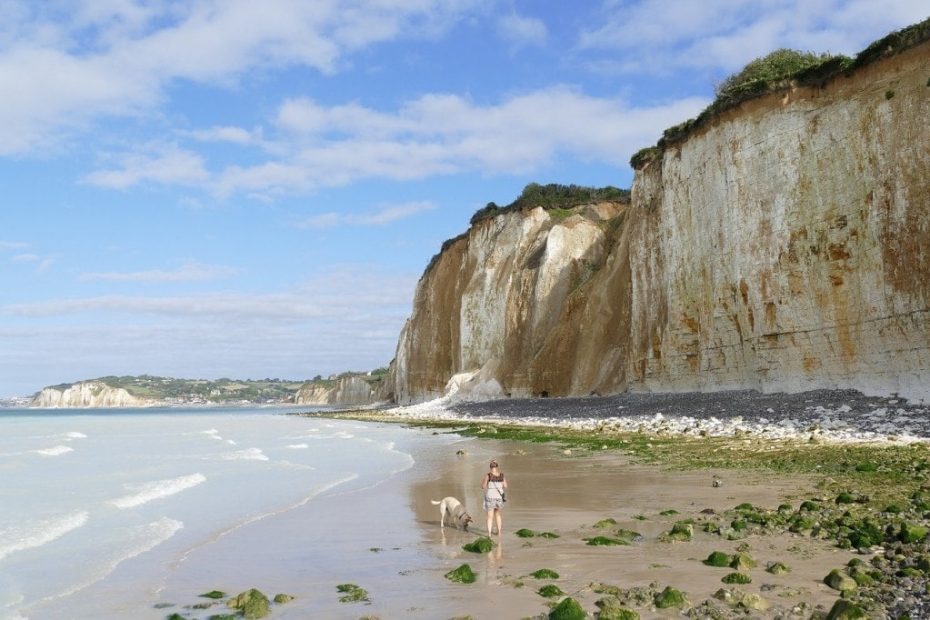 Normandy is a beautiful old French region, boasting 350 miles of coastline and picturesque views. With the historic D–Day beaches and iconic white cliffs, Normandy's coastline is both beautiful and educational.
Normandy is also a fantastic campervanning destination, with several excellent caravan sites to park at. Better still, easy access via the Eurotunnel and numerous ferry crossings puts the north of the country within easy driving distance of the UK, making it easy to combine England and France on one caravan tour!
History enthusiasts will want to visit the five D-Day Landing Beaches, still known by their WWII code names: Utah, Omaha, Gold, Juno, and Sword. Also nearby, you can visit the American WWII cemetery in Colleville-Sur-Mer. There are several German bunkers and gun batteries still standing around Normandy.
For a break from WWII, there's the 15th-century Courboyer Manor. This is a stunning house set on a large estate. It's surrounded by cycle paths and walking trails and makes for a fabulous day trip.
The Scenic Drives of Germany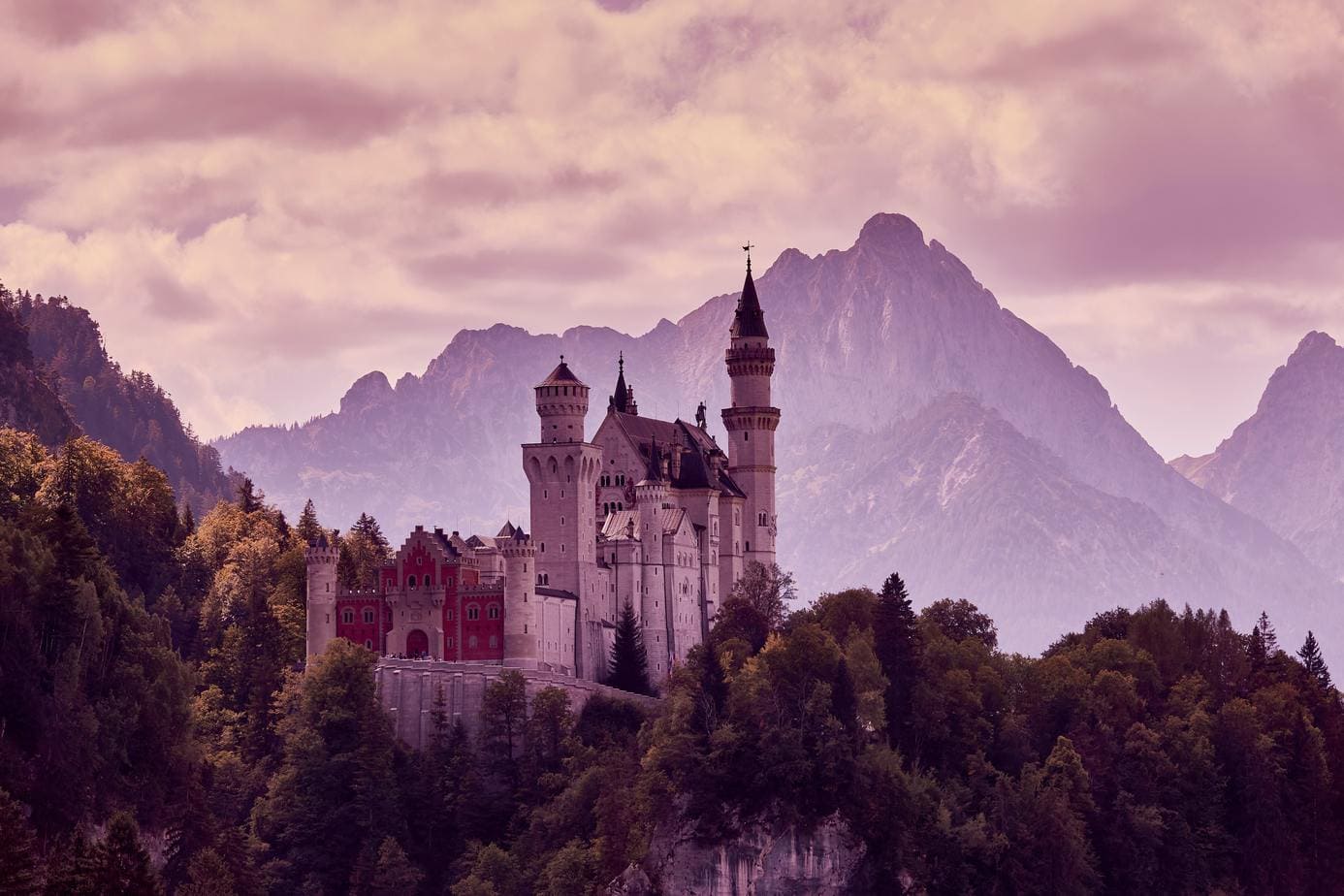 Germany is home to some of the most scenic roads in Europe. It's a dream destination for road trips packed with stunning vistas, historic castles, and quaint towns.
There's the famous Romantic Road – a 261-mile long drive through the Bavarian countryside. Among many other incredible sights, this drive takes in the famous fairytale castle Neuschwanstein, in the foothills of the German Alps.
Speaking of castles, there's also the Castle Road, stretching some 600 miles from Manheim to Prague. The route is packed with iconic castles: Mannheim Palace, Heidelberg Castle, Nuremberg Castle, Hornberg Castle, Guttenberg Castle, Waldenburg Castle, Colmberg Castle, Ehrenburg Castle, Bayreuth Castle, and Prague Castle.
Then there's the Schwarzwaldhochstraße, or Black Forest Road, which is the oldest themed drive in the country and one of the most famous.
Finally, there's the Fairy Tale Road from Hanau, near Frankfurt to Bremen, near Hamburg. This one connects some of the real-life towns and landscapes that inspired locations in the stories of the Brothers Grimm. Including Sleeping Beauty's castle and Little Red Riding Hood's forest!
Istria, Croatia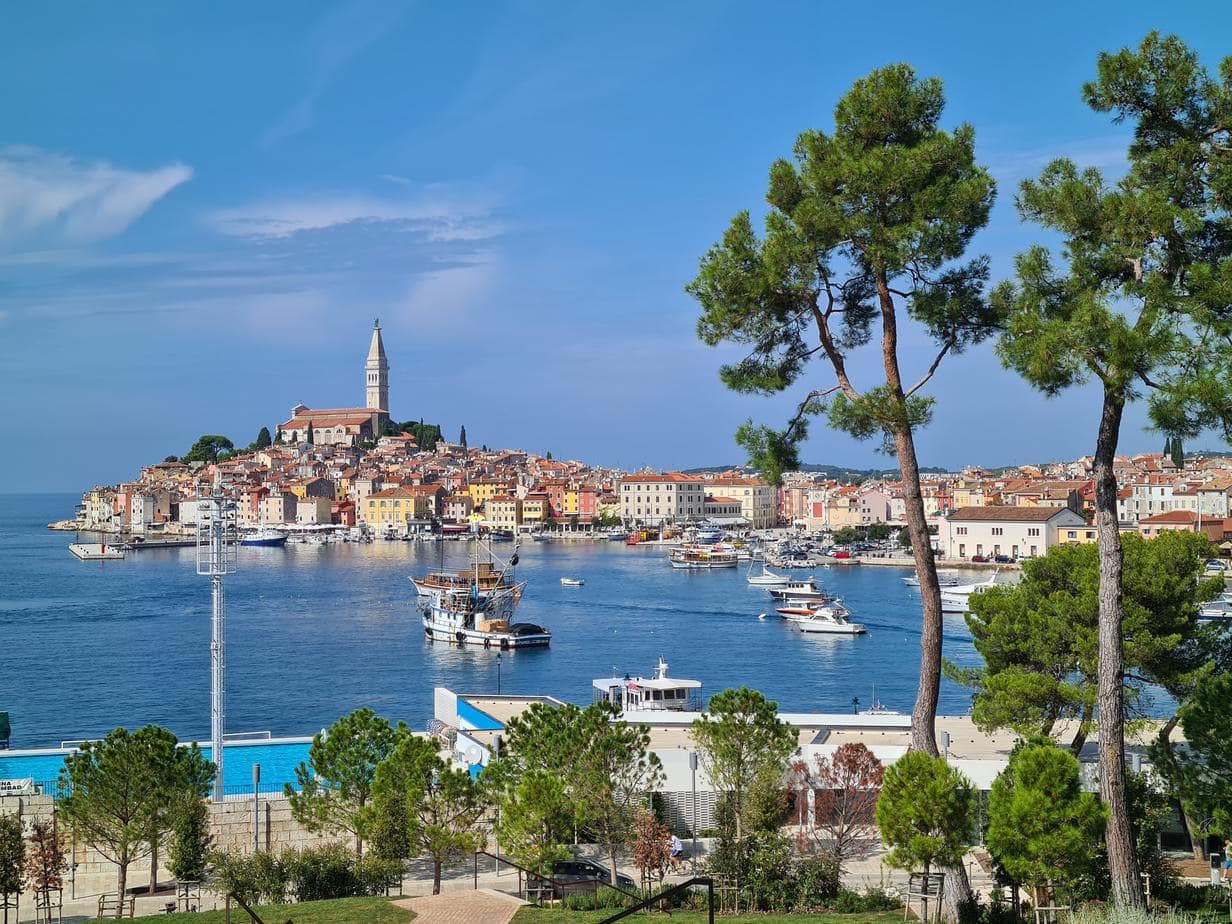 With almost 1,000 miles between Calais and Pula in the north of Croatia, driving your caravan to this tourism gem is a long journey. But it's well worth the trouble.
A beautifully unspoilt country set on the coastline of the Adriatic Sea, Croatia has a lot to offer. And while the south is teeming with tourists, the northern region of Istria is still a bit more undiscovered. There are loads of great things to do in Istria – and all without having to share with too many other tourists!
Quaint fishing villages, vineyards, tranquil pine forests, and a heavily Italian-influenced cuisine make this relatively untouched region a joy to explore by caravan. Pula is the largest city, packed with Ancient Roman ruins, while the pretty coastal town of Rovinj is a must-see.
Croatia is not a Schengen country, so you'll need a separate visa to visit if you're travelling from outside of Europe. Double-check with the tourist board to make sure you know what you need.
Are there any other places you'd love to visit in Europe for a caravan tour? Share in the comments!