Some posts on this site contain affiliate links. If you book or buy something through these links, I earn a small commission (at no extra cost to you). Take a look at my privacy policy for more information.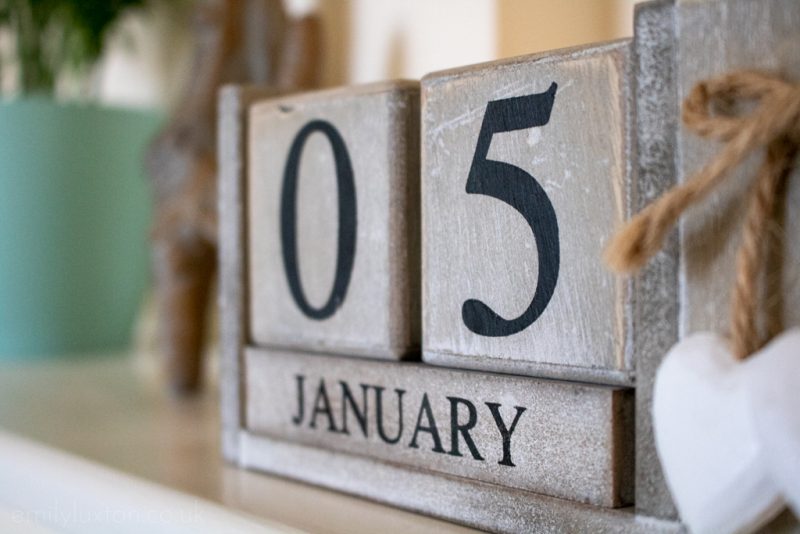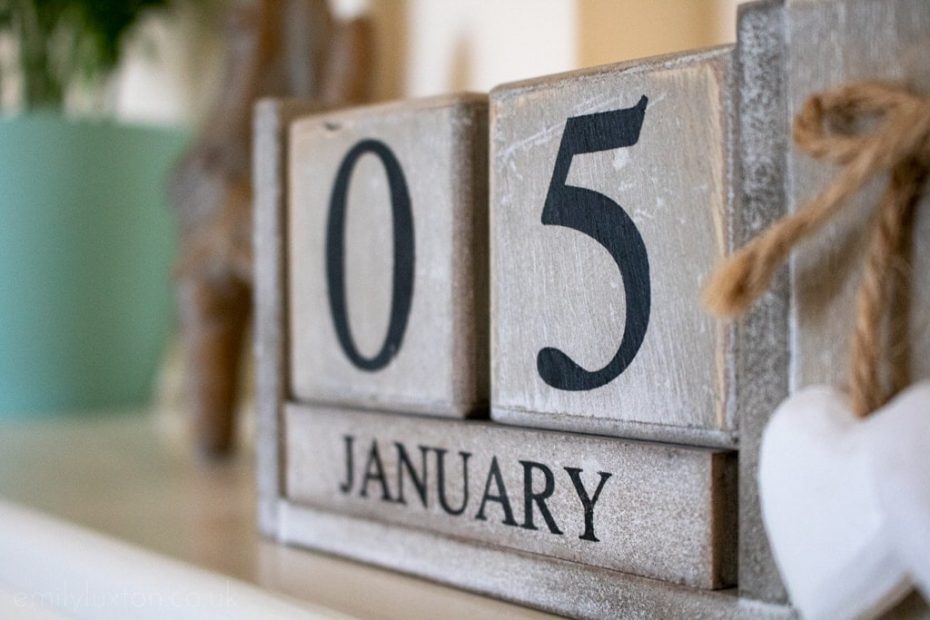 First published: 5 Jan 2021
As of yesterday, I have been a homeowner for a month now. It doesn't really sound that long, but I already feel as if I've lived in my cosy little flat forever! 
When I moved in, the walls were full of holes (the previous owner was a BIG fan of shelves) and the bedroom was in dire need of a new carpet, but everything else was pretty much ready to go. There are improvements I want to make, but nothing is urgent. Which was exactly what I wanted.
I wanted to move in and feel at home straight away, so this relatively new-build flat with its plain magnolia walls and blank-canvas feel was perfect.
As soon as I'd unpacked (and bought all new furniture from scratch!), the place just felt right. There's still lots to do, and as I type the basecoat on the bedroom walls is drying, but it's really starting to feel like me. So I wanted to show you guys round a little!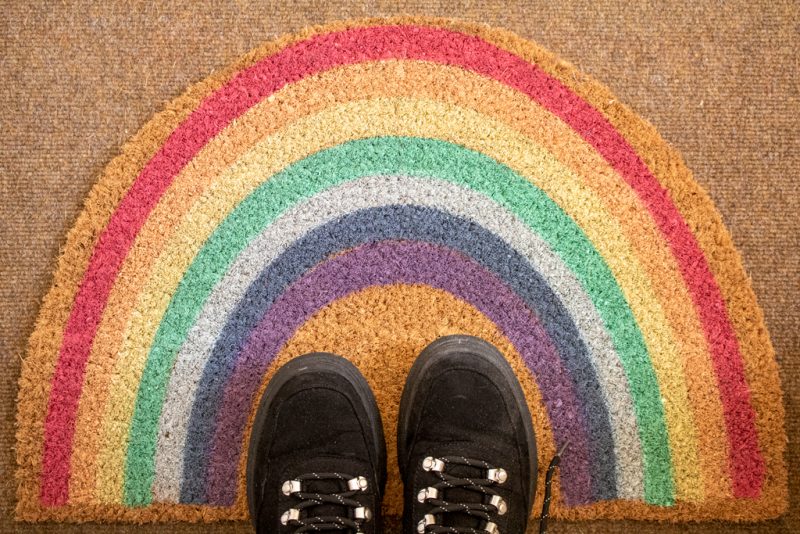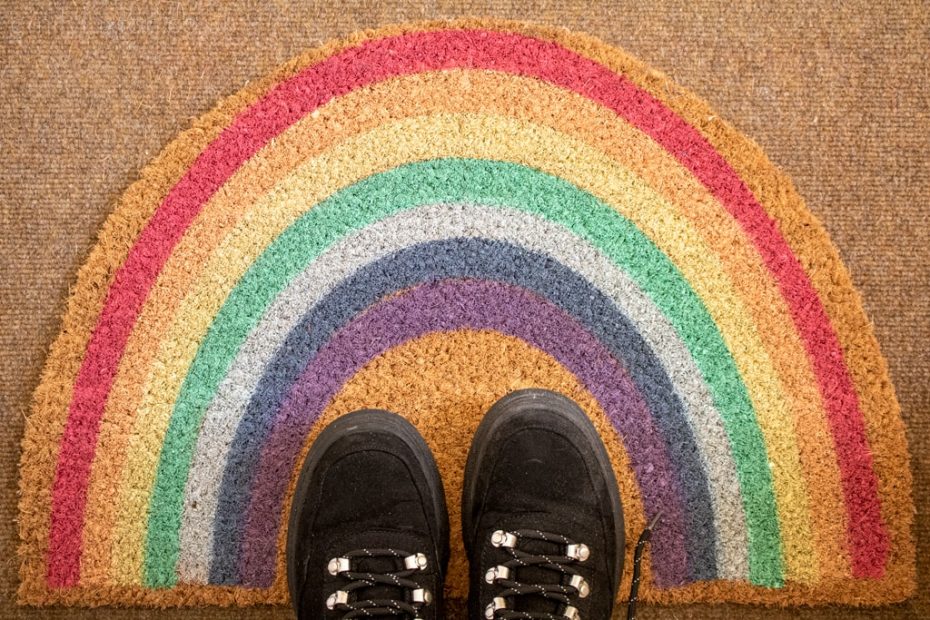 This post was brought to you in collaboration with Desenio. But, as always, all words and opinions are my own!
Bringing the Flat to Life
It's amazing the difference two pieces of furniture and a few art prints made to the lounge. My new sofa, along with an IKEA storage unit filled up with some of my travel souvenirs, just made the room feel like home straight away.
And a few of my favourite prints on the walls to cover the holes really helped it along. In fact, it was art that brought the whole flat to life. Next, I just need to pop up some wall murals and maybe build a photo wall, and I think it'll feel finished!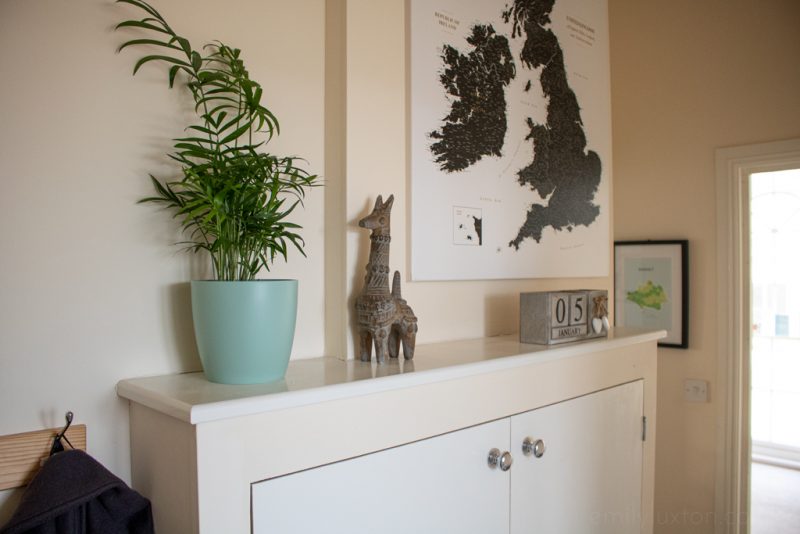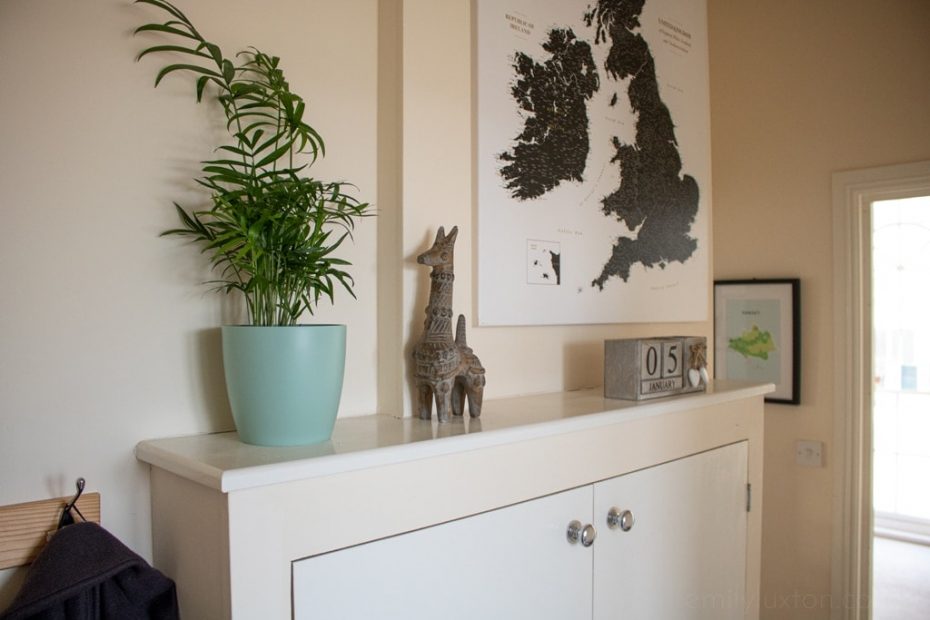 I popped my fave Dorset poster and push pin UK map up in the hallway, to remind me where home is every time I walk through the door! It's amazing the difference it made, along with a nice pot plant and a new colourful rug. I've also added a couple of MYPICTURE canvas prints (review here) to add a splash of colour!
But it was the Desenio prints I picked up last year that really made the difference. These were on the walls in the bedroom at my old house, so popping them around the new flat didn't just add splashes of much-needed colour. It made the place feel like home again!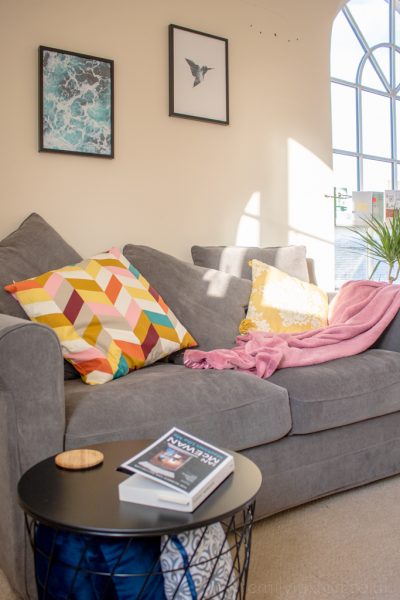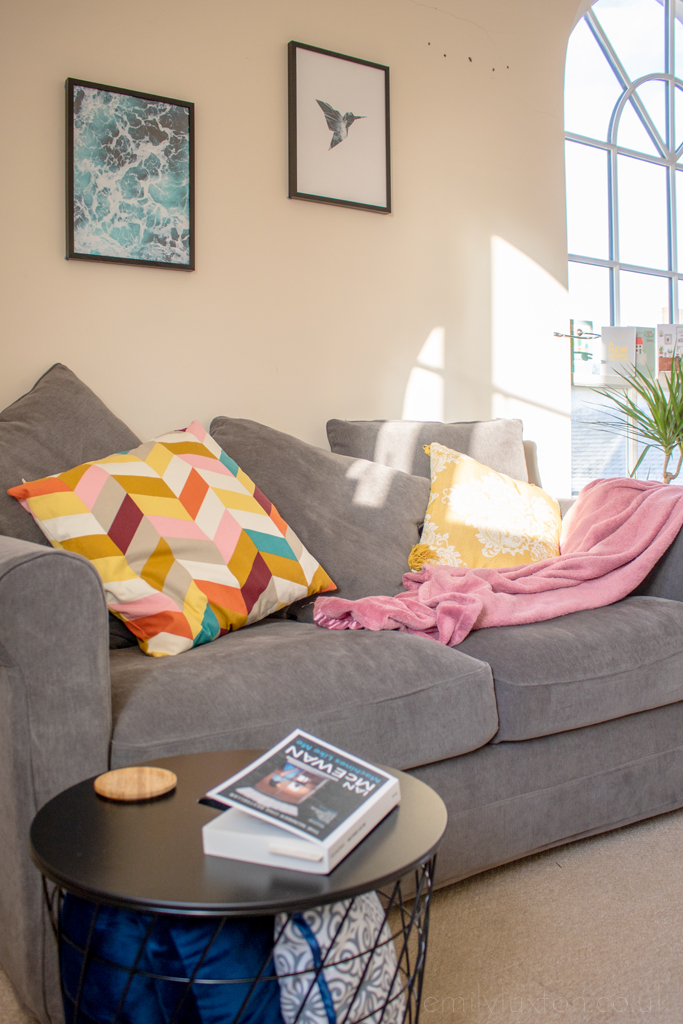 I'm planning a big gallery wall for the lounge – in fact, I already have the makings of it above the sofa! So I've just spent the morning using Desenio's gallery wall tool to plan it all out!
Desenio's Gallery Wall Planner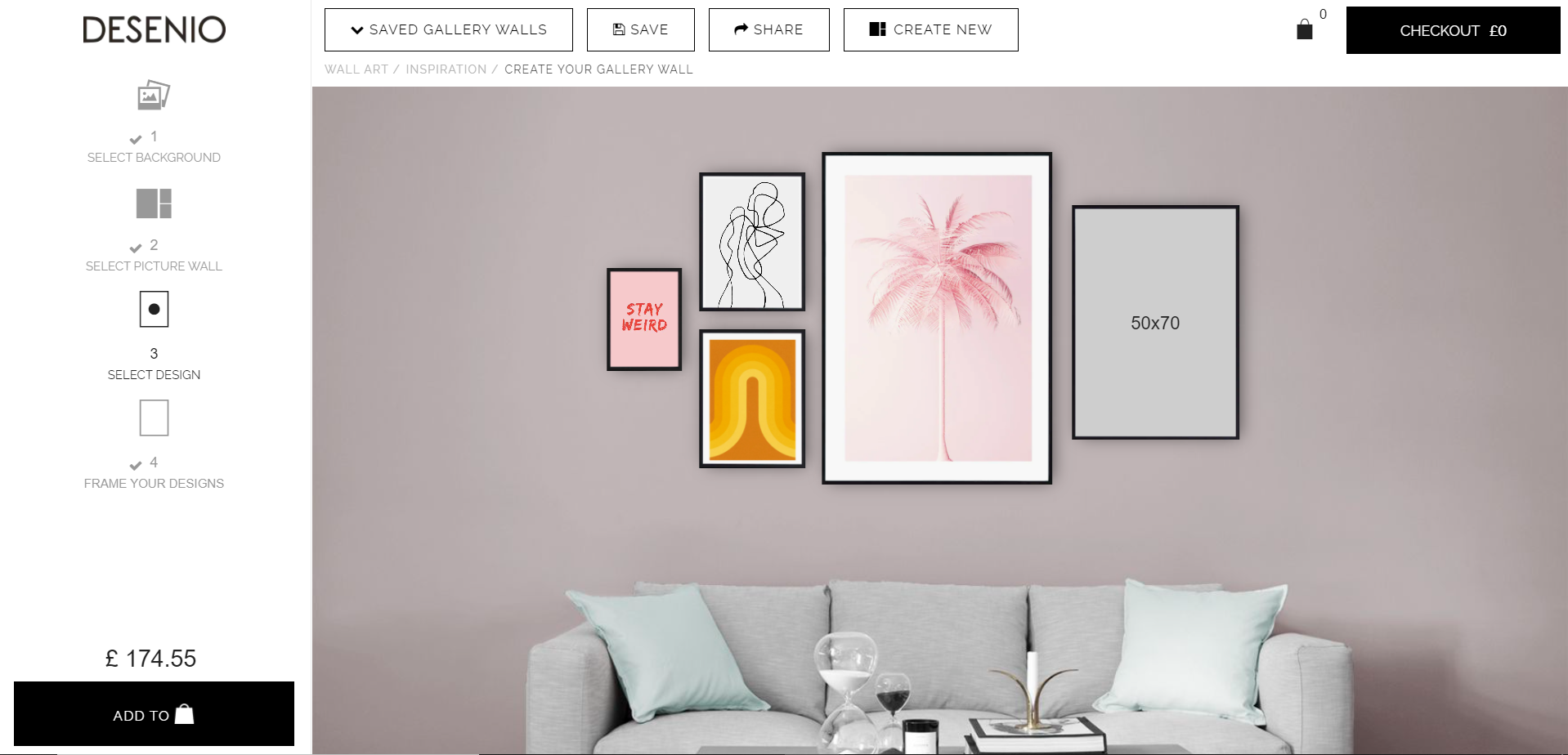 This tool is so fab if you want to put together a gallery wall in your home. You can select the background and layout, then choose different poster designs and frame colours for each print.
It's such a handy way to see what everything will look like together, and choose what sizes to order each print in. Can't wait to hit order on these and fill my lounge wall with a rainbow!
The Lounge!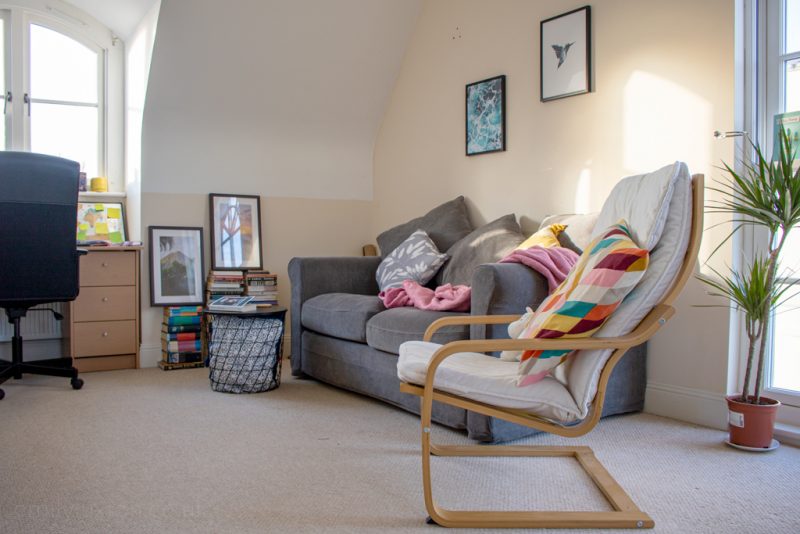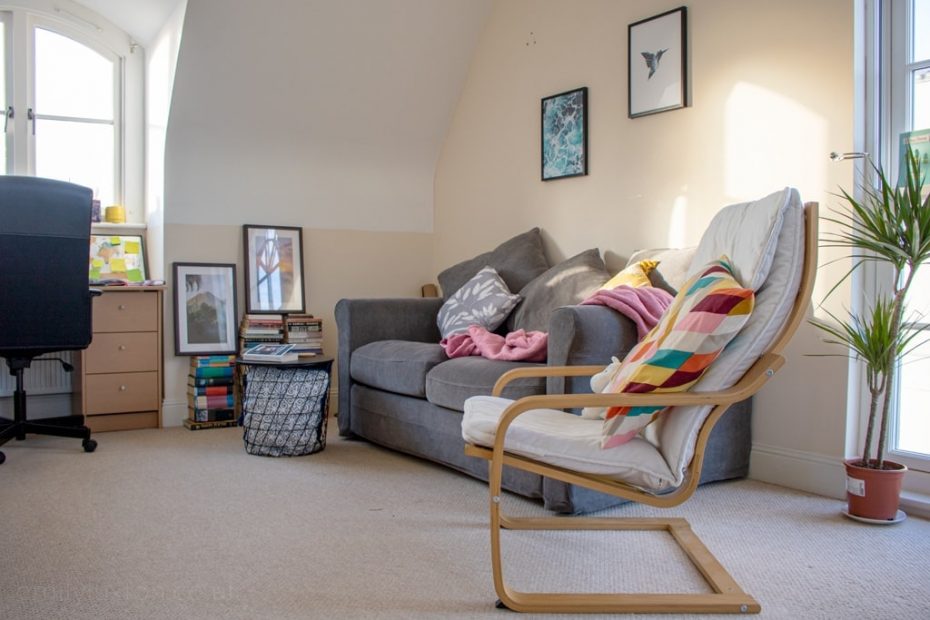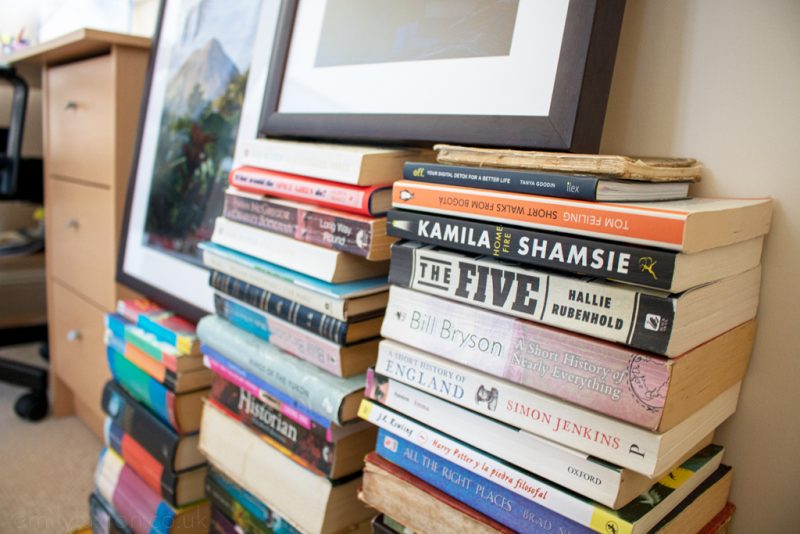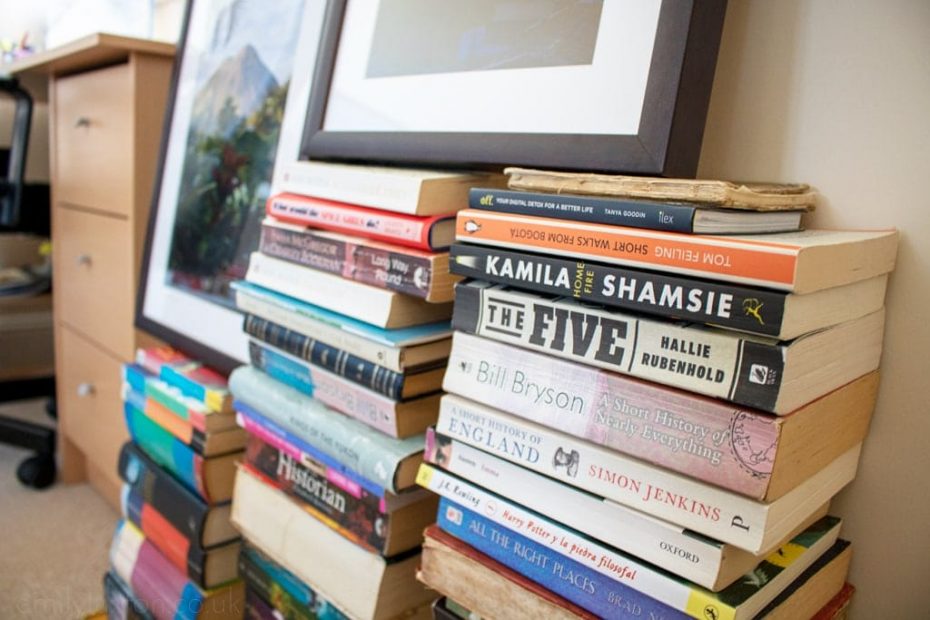 The lounge is my favourite room in the new place! I've got almost all the furniture I need for it now – although at some point I'd like to move my books from their stylish piled-against-the-wall aesthetic to an actual bookshelf, and a table may come in handy if we're ever allowed visitors again!
There's a gorgeous statement window which just fills the room with light. And the window at the far end of the room has a view across the rooftops to the hills outside Dorchester. Later, I tucked my new FlexiSpot desk under that window so I can look out at countryside while I work. Dreams!
The Bedroom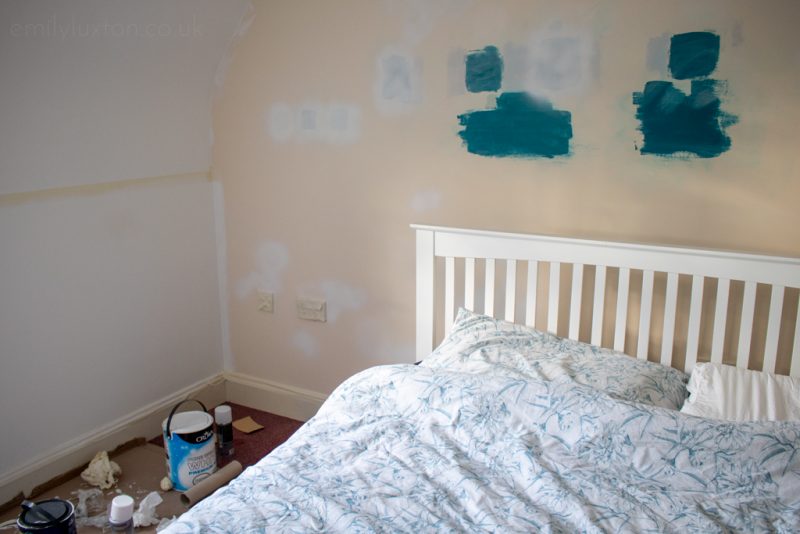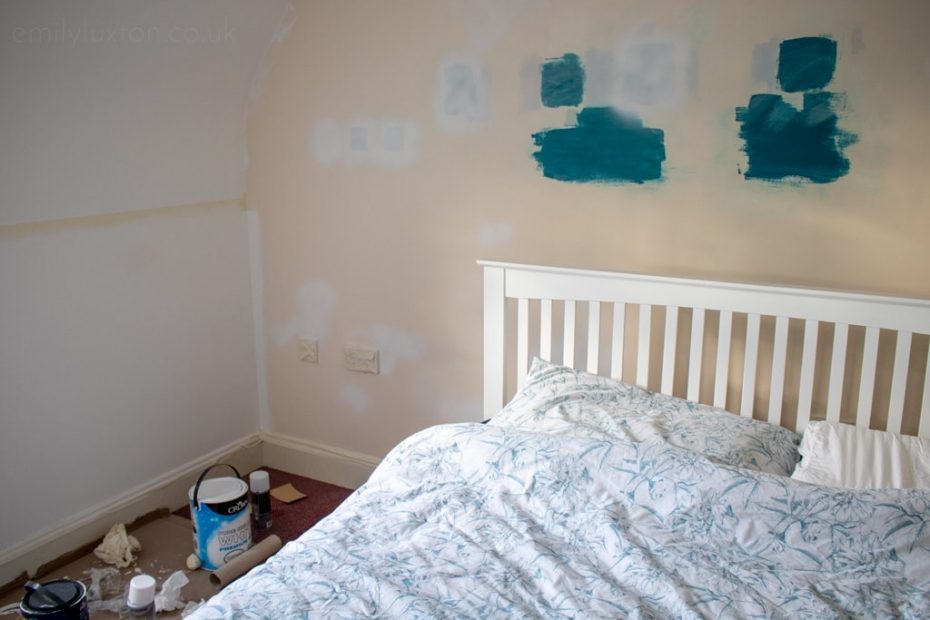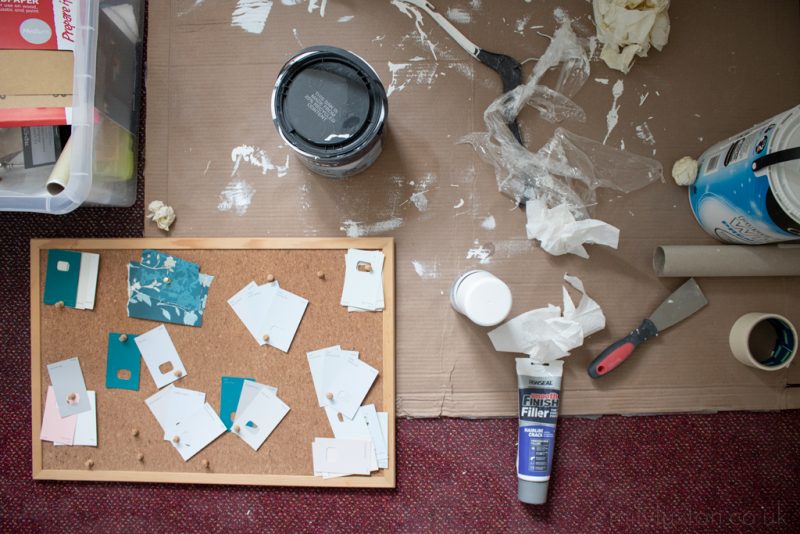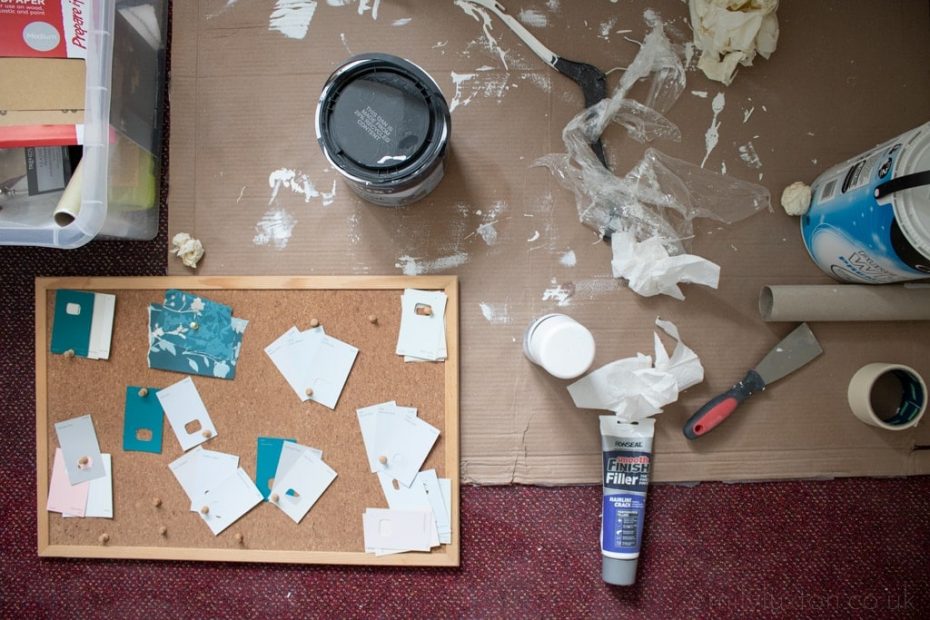 I really thought I'd have more to show by now – but the bedroom is very much a work in progress! I picked out a new carpet just before Christmas, but had to wait until the new year for fitting. So I'm painting this week before it arrives.
Right now, I'm waiting for the second basecoat to dry before I launch into painting a lovely dark turquoise feature wall. Hopefully I can get it all done before the carpet arrives!
Thinking I'll leave the remaining walls white for now. I want a nice bright, calm aesthetic in the bedroom, so I'm keeping all the clutter in the lounge. Rainbow in one room, zen minimalism in the other. Sounds ideal to me!
But the thing I love the most about my new flat (besides the fact that I own it)? THIS VIEW: