Some posts on this site contain affiliate links. If you book or buy something through these links, I earn a small commission (at no extra cost to you). Take a look at my privacy policy for more information.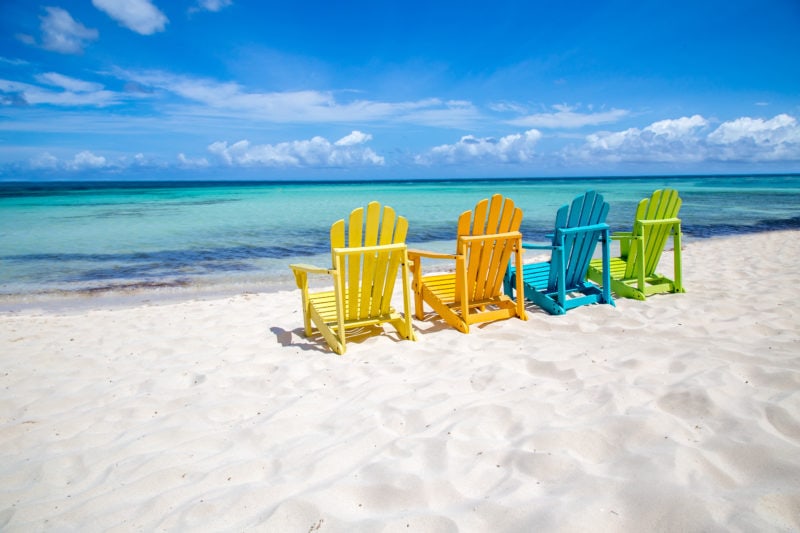 Have you been planning to visit the Antilles and explore the surroundings on a cruise? Well, located in the beautiful Caribbean Sea, the Antilles archipelago is a dream come true for an explorer.
It allows you to have that unforgettable journey as you explore exotic destinations on a luxury cruise. Whether your stay lasts a week or a month, you can always plan and explore the Antilles. Here are a few things you should include in your itinerary.
Bask in the Tropical Splendor
The Antilles is popular for its stunning tropical beauty and picturesque beaches. While visiting, you can explore small and large islands, including Jamaica, Puerto Rico, the Dominican Republic, Anguilla, and Turks and Caicos. Each destination gives you a new experience to soak your body under the Caribbean sun.
While on your luxury cruise, you can also participate in your preferred water activities, depending on location. For instance, some have conditions suitable for snorkeling and diving, while others only support kitesurfing. As an adrenaline junkie, you can try your hand at windsurfing and glide in areas with steady winds, such as Cabarete.
When you cruise the Antilles with Ponant, you can also arrange for deep-sea fishing charters. It lets you catch marlin, tuna, and mahi-mahi in the world's best fishing grounds.
Discover Enchanting Cultures
Shaped by its rich history of colonization, trade, and immigration, the Antilles has a great mix of cultures. Each of the islands has a blend of a distinct blend of influences. They include the indigenous people, settlers, African slaves, and other migrant populations. As such, you can expect a variety of cultures. You can see this in the colorful marketplaces where you can buy handcrafted souvenirs, spices, and traditional artifacts.
Besides the beautiful souvenirs, you should also take guided tours to historical landmarks and UNESCO sites such as San Juan and the Brimstone Hill Fortress. They give you great insights into the region's past. You can take photos while visiting solo, with friends and family.
Snorkeling and Diving in Underwater Paradises
The Antilles' marine life is a true spectacle for water and nature lovers. The Caribbean Sea is renowned for its rich biodiversity and vibrant coral reefs. Whether you are a beginner or a seasoned diver, you can plan for underwater excursions and explore the paradises beneath.
Some of the best snorkeling spots include the Tobago Cays Marine Park in the Grenadines and the sculpture park in Grenada. For experienced divers, you can explore dive sites such as the Blue Hole in Belize or the Thunderball Grotto in the Bahamas. All this gives you the perfect chance to take photos as you witness the magic of the ocean beneath.
Explore the Lush Rainforests and Hiking Trails
Are you an ardent hiker and lover of rainforests? Well, you are in luck. While off your luxury cruise, you can always take a hike or a nature walk through the magical Pitons in St. Lucia or the El Yunque Rainforest in Puerto Rico. The latter gives you an exciting experience with waterfalls, panoramic vistas, and lush vegetation.
While planning for your expedition, you must liaise with your cruise organizer so they can match you with guides for the hikes. It allows you to have the full authentic experience of the Antilles.
Indulge in Exquisite Cuisines and Dining Experiences
What's travel without food? The culinary scene in the Antilles is as diverse as its cultures. Each island gives you a chance to sample unique flavors and delicacies. Onboard your luxury cruise, you can indulge in various dining experiences, from gourmet meals to casual beachside grills.
Most luxury cruise lines like Ponant collaborate with top-tier chefs to offer exquisite fine-dining experiences. You will savor dishes with an African, European, and indigenous influence. All these are inspired by the Caribbean's culinary traditions.
Conclusion
Ready to explore the Antilles on a luxury cruise? Whether you dream of lounging on sun-kissed shores, immersed in the lap of luxury at world-class resorts, or yearning to explore the sea world, the Antilles caters to every desire. Snorkel through coral reefs, swim alongside gentle sea turtles, or embark on an exhilarating zip-line adventure through lush canopies. Don't forget to take photos and carry souvenirs while on your excursion!