Some posts on this site contain affiliate links. If you book or buy something through these links, I earn a small commission (at no extra cost to you). Take a look at my privacy policy for more information.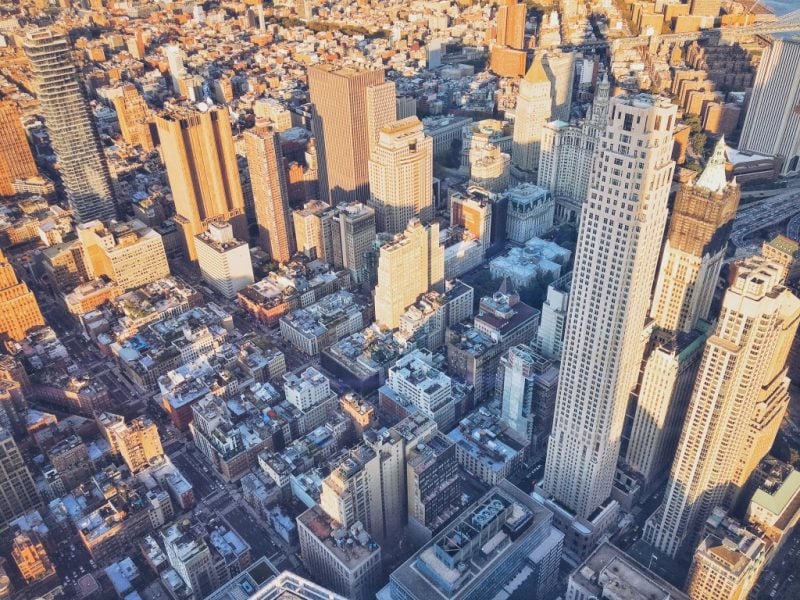 From the big and famous to the tiny and totally obscure, these are some of the coolest museums to visit while you're in NYC!
One of the things I really fell in love with about New York was the sheer number of museums and art galleries in the city.
There seems to be a museum for everything in the Big Apple! Delve into the story of the city's rich migrant history at the Tenement Museum and Ellis Island, or learn more about the infamous New York crime syndicates at the Museum of the American Gangster.
Insta-fans will love snapping photos at the Ice Cream Museum or the Museum of Illusion, while families with kids might want to check out the iconic American Museum of Natural History or the Intrepid Sea, Air and Space Museum.
Whatever you're into, I'm pretty sure you'll find a museum for it in the "city that never sleeps"!
Although I've visited NYC several times, I've still not been able to see all of the city's coolest museums. So, I asked some top travel bloggers to chip in with their recommendations.
As a result, you know that all the awesome museums on this on this list have been tried and tested by real-life travellers. You'll find all our favourite quirky and cool New York museums below, as well as a map to help you plan!
Map: The Coolest Museums in NYC
Map provided by
Wanderlog
, a road trip planner
21 of the Coolest Museums in NYC
1. American Museum of Natural History
Yes, it's probably the most famous museum in the city – especially thanks to its starring role in Night at the Museum. But the American Museum of Natural History is still one of the coolest museums in NYC!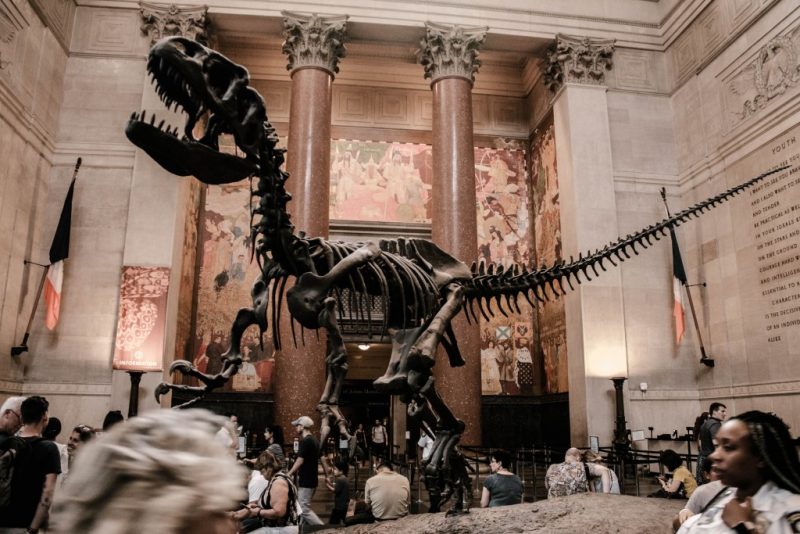 This is the largest natural history museum in the world. With collections dedicated to exploring human cultures, the natural world, and the known universe, there's plenty to discover inside!
Ticket Price: $28 for adults (discounts for students and children). There's a "pay-what-you-wish" policy for NY, NJ, and CT Residents. CLICK HERE to check the latest prices and book.
2. Mmuseumm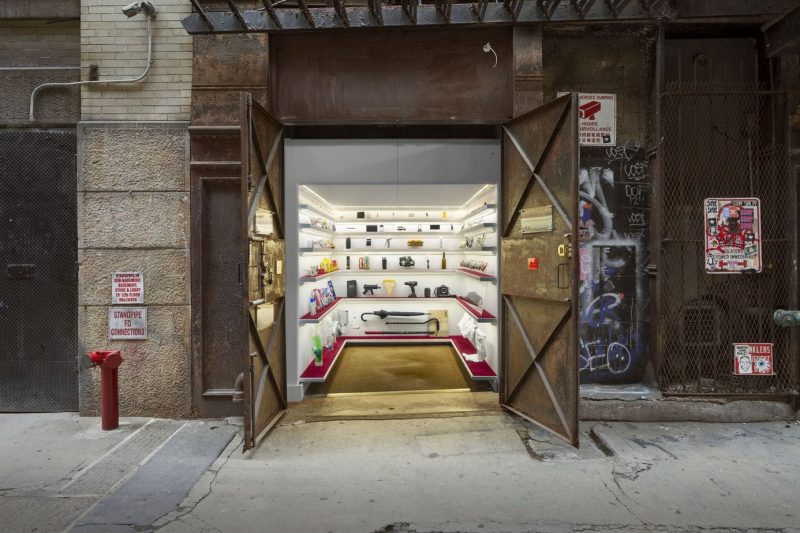 From one of the biggest museums in the city, to one of the smallest. Mmuseumm was, for a long time, one of NYC's best-kept secrets. It's better known these days, but is still very much off the beaten path. Especially because this tiny museum is housed inside a freight elevator in Tribeca!
Inside, you'll find a rather bizarre and utterly fascinating collection of random objects. Although some appear to have no reason for being included, others have some cultural significance. For example, the shoe that was thrown at George W Bush in 2008.
Tickets: $8 suggested donation.
3. Museum of Ice Cream (MOIC)
Recommended by: Heather, Trimm Travels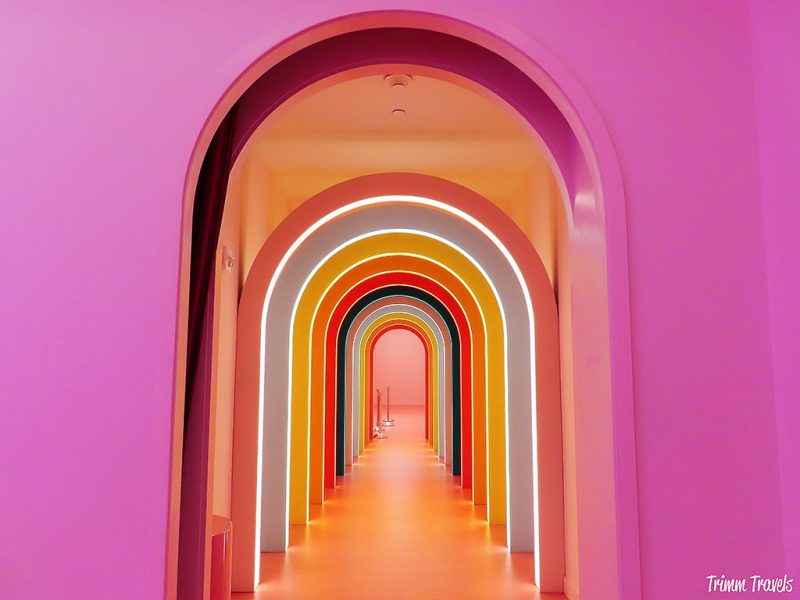 There are several things that make the Museum of Ice Cream (MOIC) in New York City "cool" (get it?!). Besides the obvious, there are lots of yummy taste tests, fun games, a three-story slide, and the ever-popular pool of sprinkles to jump in!
All of this is fun for both kids and kids at heart! The entire experience will hold your interest from the time you enter until the time you leave.
Tickets: $25-36 (depending on timeslot booked). CLICK HERE to check the prices and availability.
4. Museum of the American Gangster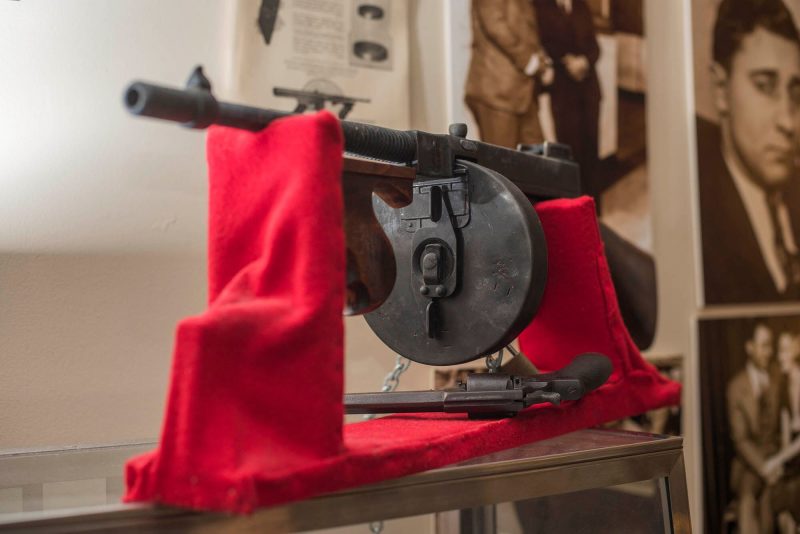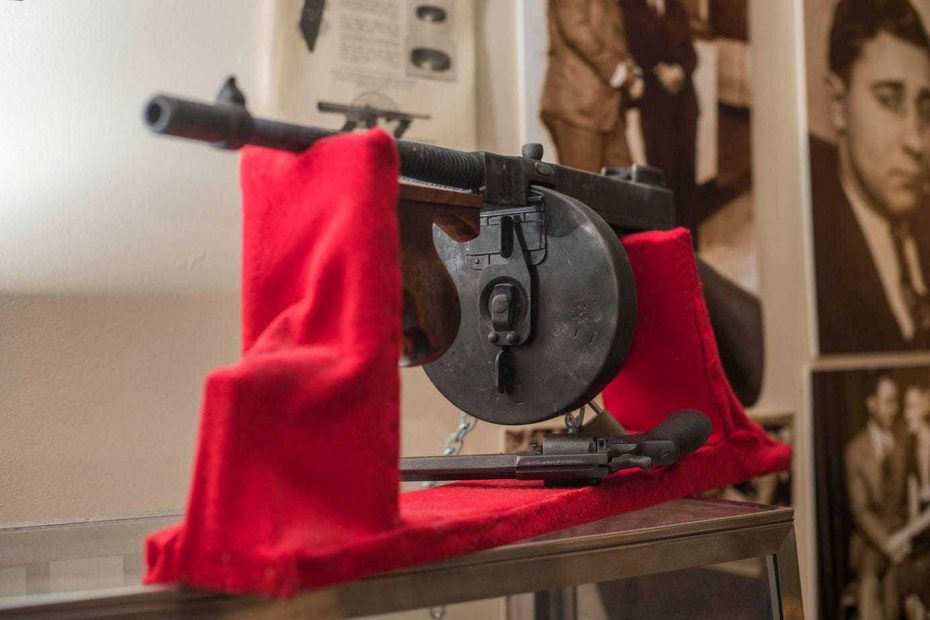 New York has been the setting of some of the most iconic movies (and video games) about gangsters and organised crime – but the reality is often far grittier. At the Museum of the American Gangster in the East Village, you can discover the dark history of organised crime in New York. You'll also learn all about some of the city's most notorious gangsters.
UPDATE: The museum is currently closed. They are fighting to save their home; the historic building at 80 St. Marks Place – more information here.
5. City Reliquary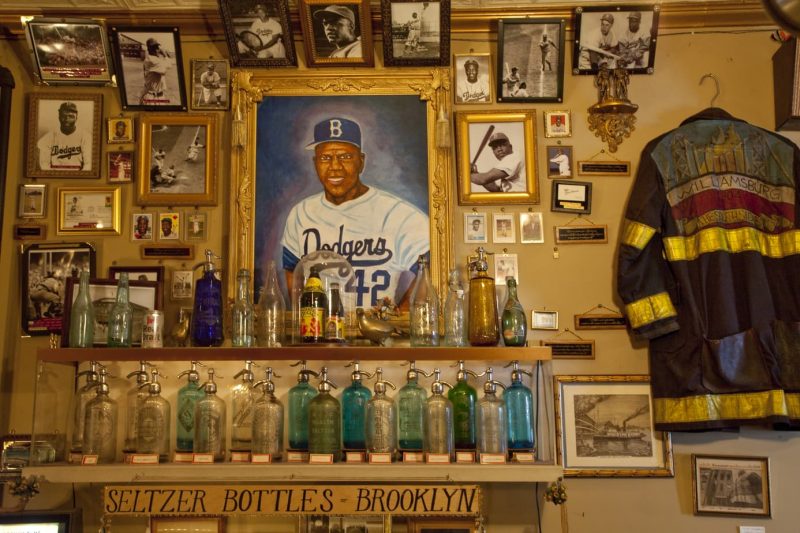 The City Reliquary is a non-profit community museum in Williamsburg – although it looks a bit like a second-hand shop! Inside, though, it's one of the quirkiest – and coolest – museums in NYC.
This is a treasure trove of New York's history! The bizarre collection of artefacts ranges from baseball memorabilia to old signs from some of the city's most famous buildings.
Tickets: $7 (free for children under 12)
6. Intrepid Sea, Air and Space Museum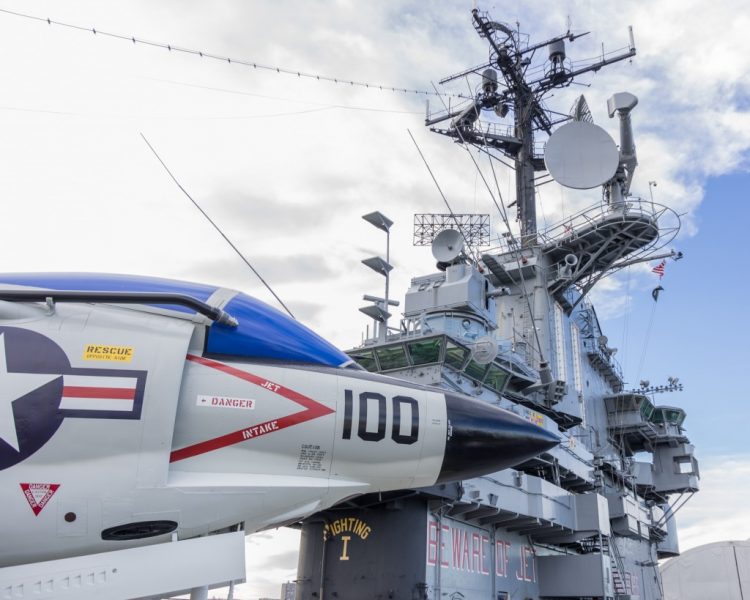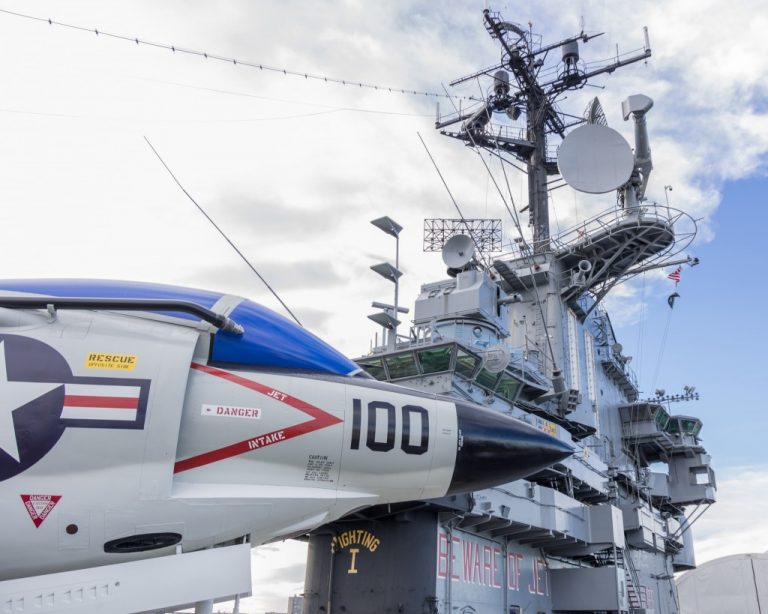 The Intrepid Sea, Air and Space Museum is situated on board an aircraft carrier. So it offers a seriously up-close look at US military history and science.
There's a huge and varied collection of aircraft, as well as other military vessels. You can tour the Submarine Growler for a first-hand look at life aboard a submarine. In addition, the space shuttle pavilion offers a look at the Enterprise. There are loads of interactive exhibits, so this is a great place to learn more about
Tickets: $36 general admission. CLICK HERE to check the latest prices and book.
7. The Tenement Museum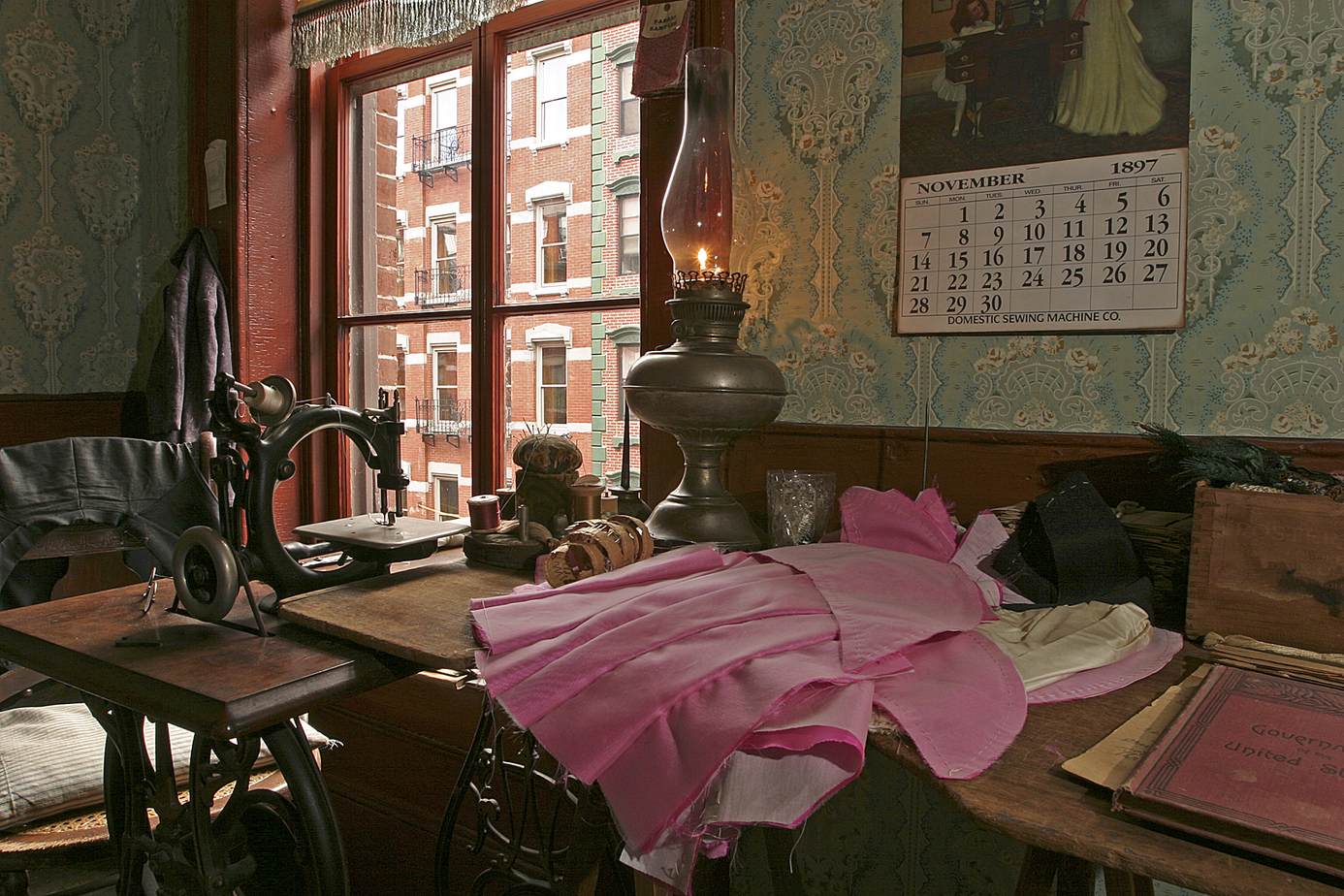 Love nosing through other peoples' homes? The Tenement Museum in Lower East Side is perfect for you! It's a five-storey tenement building dating from 1863 which has been repurposed as a museum, so that visitors can get a glimpse of life through the decades.
Inside, you can explore restored apartments – and also interact with "residents" played by actors in costume. The museum brings to life the story of the immigrant experience in New York, so it's a great way to get an idea of what life was like in the city between the 1860s and 1930s.
Tickets: $30 for a tour. There are several different tours to choose from, so check the online calendar to plan your visit.
RECOMMENDED TOUR: Lower East Side Food and Culture Walking Tour
8. Museum of Street Art
Recommended by: Sue, Travel For Life Now
New York City is home to some of the best street art in the world, including the Bushwick Collective. The Museum of Street Art (MoSA) is a must-see museum which captures an important moment in New York's rich and fascinating street art history.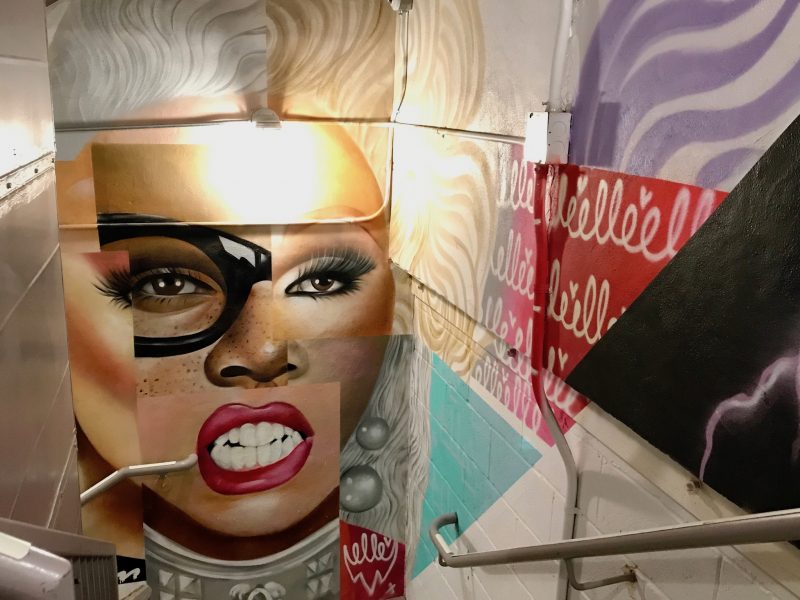 There was a building in Queens called 5 Pointz covered in wonderful street art. The owner whitewashed the building, then demolished it. A common story in street art. The artists sued the owner and, surprisingly, won.
The MoSA murals were painted by 20 of the 5 Pointz artists. It starts on the 20th floor and goes all the way down to the ground floor. Every corner you turn reveals another mural. It's free, though best to sign up online to get a time slot. After seeing the murals, stop by the rooftop bar for great views of the city.
Tickets: free
9. The National Museum of Mathematics
Recommended by: Christine Knight. Check out her top things to do with kids in NYC for loads more great tips!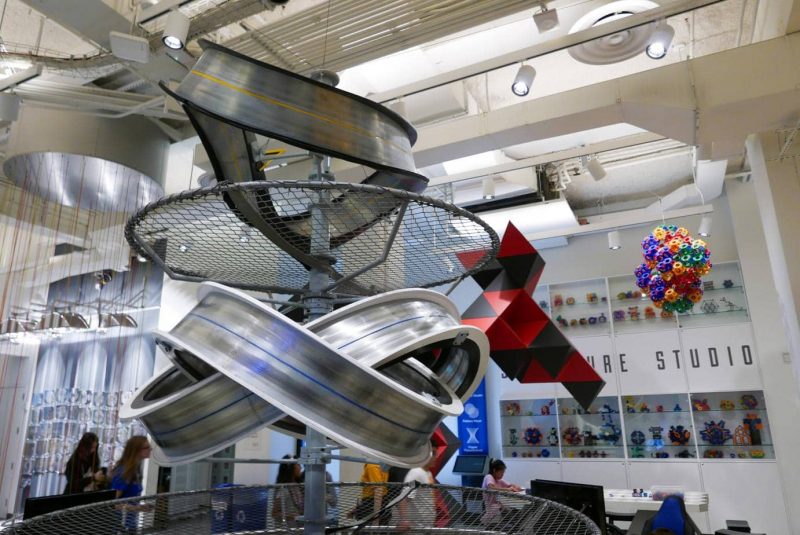 Get excited about the amazing role of maths in the world around us at the National Museum of Mathematics (MoMath). This hands-on science centre is dedicated to mathematics. It explores the role maths plays in our daily lives through interactive exhibits and fun activities.
The museum is spread over two floors, with exhibits exploring concepts including statistics, patterns, velocity, formulas, parabolas and number probability. While the museum is extremely popular with kids, especially school groups, there is a section on the lower floor that is geared towards adults with a series of complex puzzles. So don't think you need a kid with you to visit!
Tickets: $25 adults (discounts for students and children)
10. Ellis Island
Recommended by: Sage, Everyday Wanderer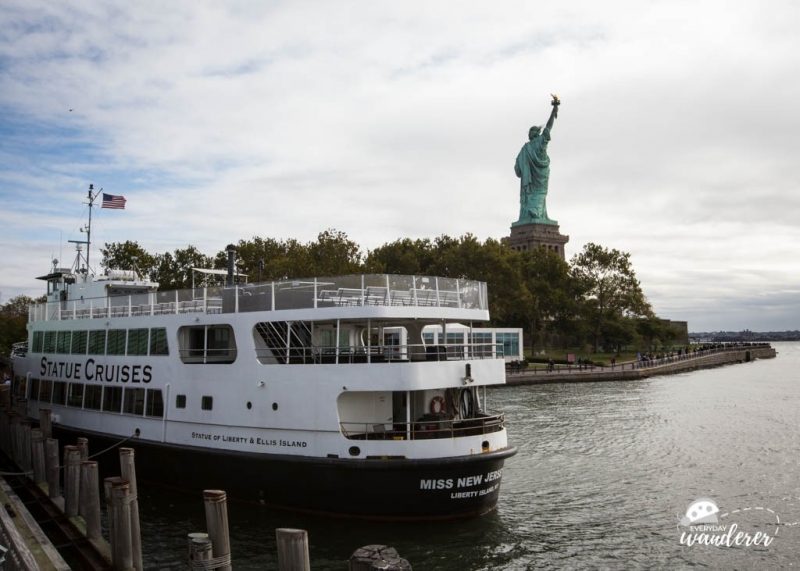 Like 40% of Americans, my ancestors arrived in this country via Ellis Island. Fleeing persecution, they consolidated their worldly possessions into a few steamer trunks and boarded a massive steamship headed to a new country.
For nearly a week, they ensured deplorable conditions in the belly of the ship as it made its way across the Atlantic Ocean. And when they disembarked on a rectangular island in Hudson Bay, they hoped for the opportunity to work hard and achieve the American dream.
After processing 12 million immigrants, Ellis Island shuttered its doors in 1954 and the red-roofed buildings quickly fell into repair. But in 1990, the restored main building opened as the Ellis Island National Museum of Immigration.
From the first Europeans to set foot in North America to the millions admitted through Ellis Island to the immigration challenges facing the country today, the museum helps visitors understand the history of immigration in the US from a variety of perspectives.
Tickets: Start from $24.50pp. StatueCityCruises.com is the ONLY vendor authorized to provide tickets and transportation to Liberty and Ellis Islands.
RECOMMENDED TOUR: Guided Statue of Liberty Tour & Ellis Island Visit
11. Merchant's House
Recommended by: Carole, Travels with Carole. Check out her guide to the best restaurants in NYC for more great tips!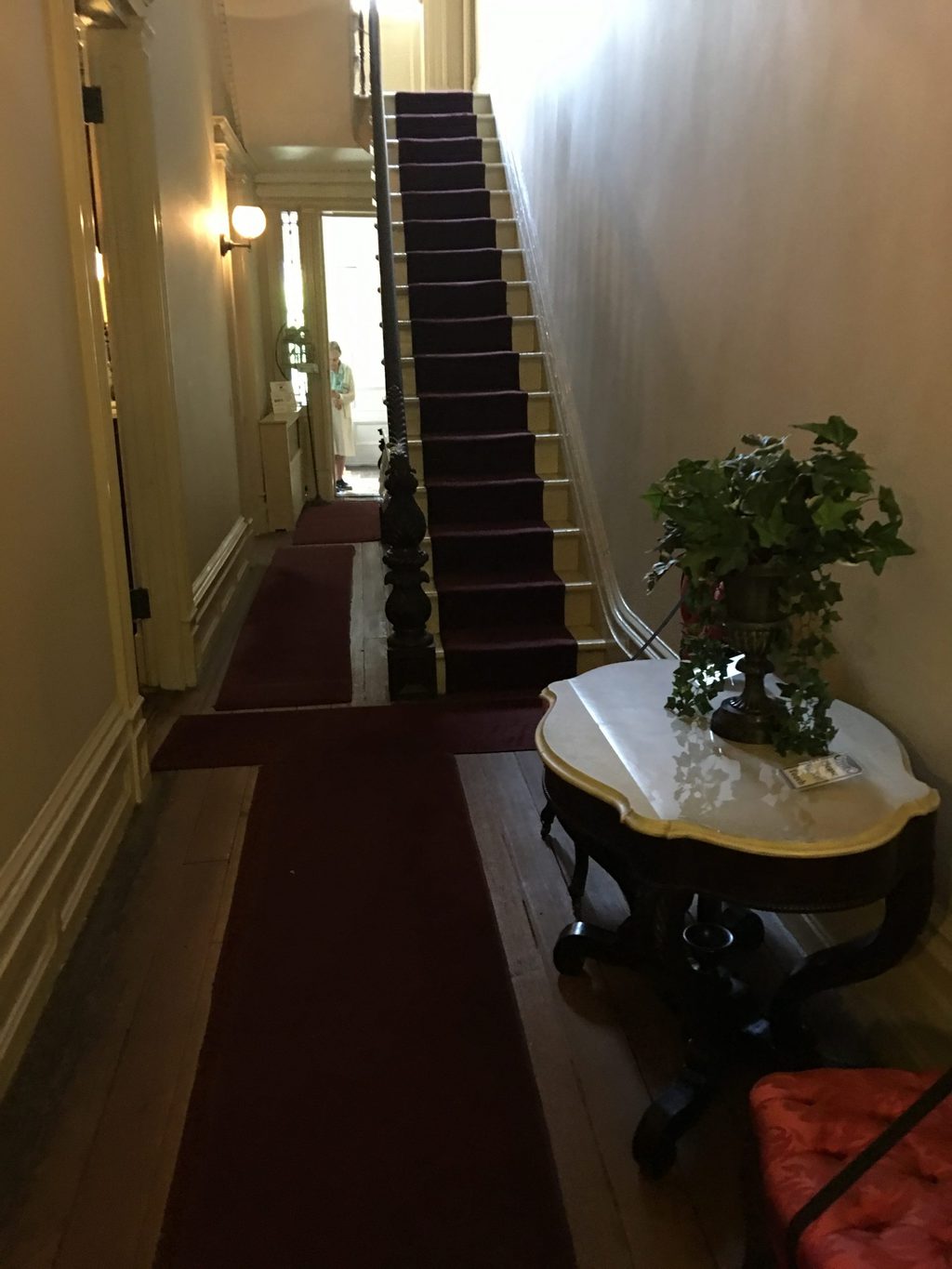 Constructed of red brick and white marble in 1832, the fashionable row house that is the Merchant's House Museum was once home to a hardware merchant and his family. I was impressed that it is left pretty much as it was, so inside I could feel the relative smallness of the 4-story space.
A loose-leaf binder is your guide, providing information about each room. It became a museum in 1936 and has been carefully preserved with original furnishings. Today, the neighbourhood that surrounds it is once again fashionable, though now the house is squished between high-rise apartment buildings and condominiums like in the children's book "The Little House."
Tickets: $15 (or $20 for the guided tour)
12. The New Museum
Recommended by: Stella, Around the World in 24 Hours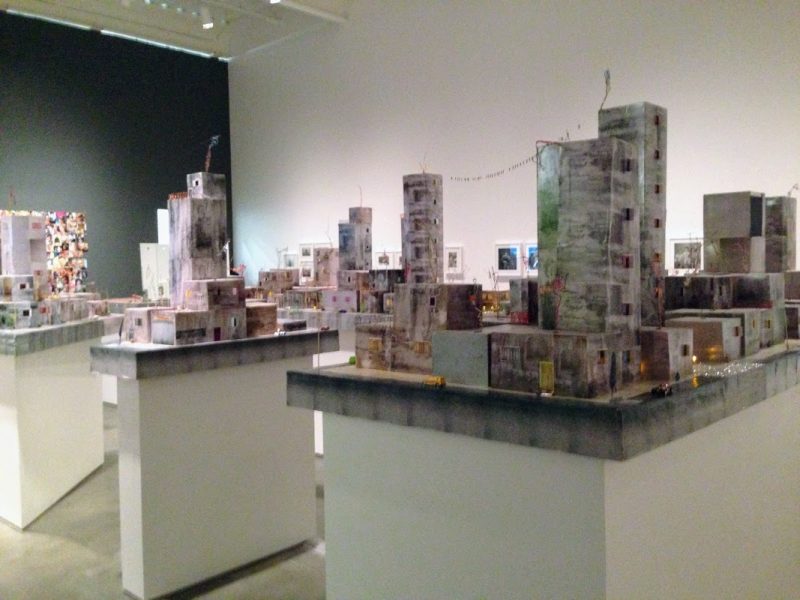 The New Museum has an important mission. It is the only museum in Manhattan exclusively dedicated to contemporary art. Many museums in Manhattan promote artists who are already famous. But the New Museum showcases worthy up-and-coming artists. The building itself is just as exciting as the works inside. It looks like a group of boxes precariously stacked against each other.
Some artists who have been showcased in the New Museum include Massimiliano Gioni, William Kentridge, and Andrea Zittel. All of these artists are more famous after being exhibited at the New Museum. That's why the New Museum is one of the best places to go to discover amazing artists before the rest of the world hears about them.
Tickets: $18 general admission. Under 18s free.
13. The AKC Museum of the Dog
Recommended by: Candy, boogiethepug.com (a pet travel blog)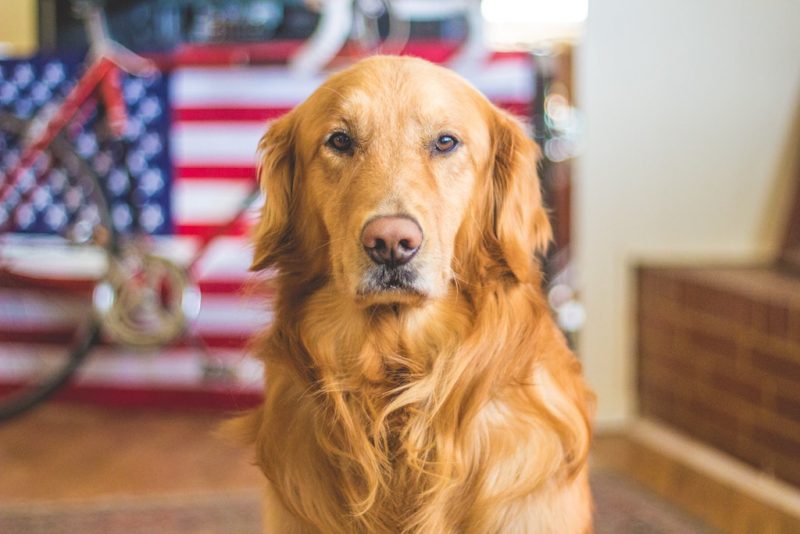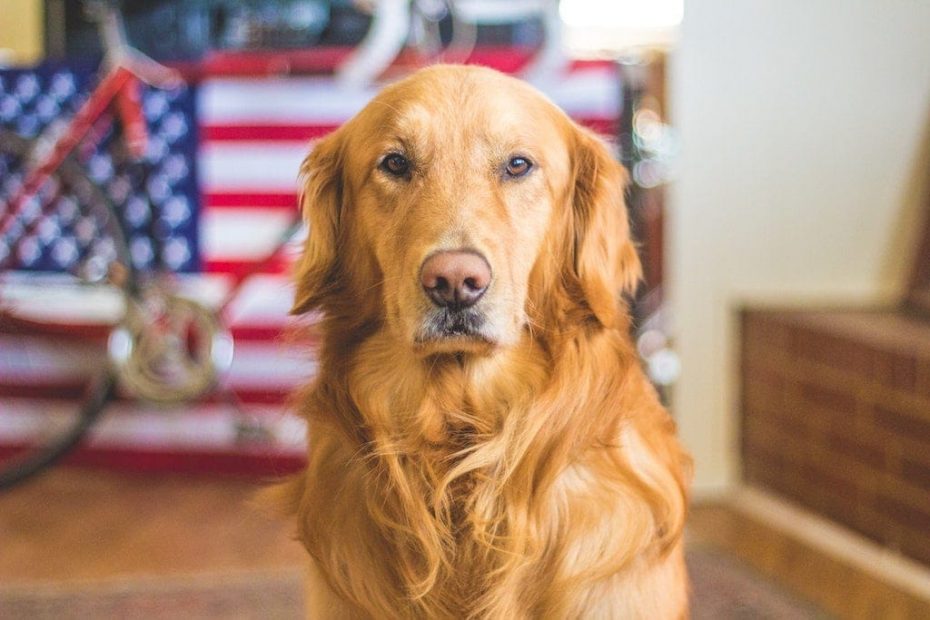 If you're a dog lover, this is the museum for you! The AKC Museum of the Dog celebrates the human-canine relationship, with one of the largest collections of canine-related fine art and artefacts in the world. There's everything from paintings, to sculptures, drawings, and ceramics, and all dog-related.
Besides their permanent collection, they also feature special exhibitions, interactive experiences, and special events, like painting workshops and doggy meet and greets. There are tours three days a week, and a full-scale library. While only service dogs and invited demonstration dogs are allowed in the museum, they do open their doors to all dogs on Furrsday – the first Thursday of every month.
Tickets: $15 adults (discounts for students and children)
14. Interference Archive
Recommended by: Megan, Your Brooklyn Guide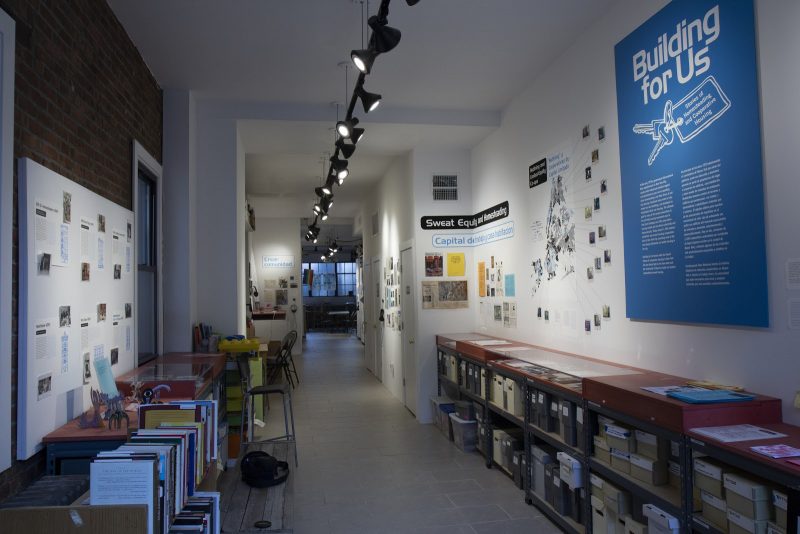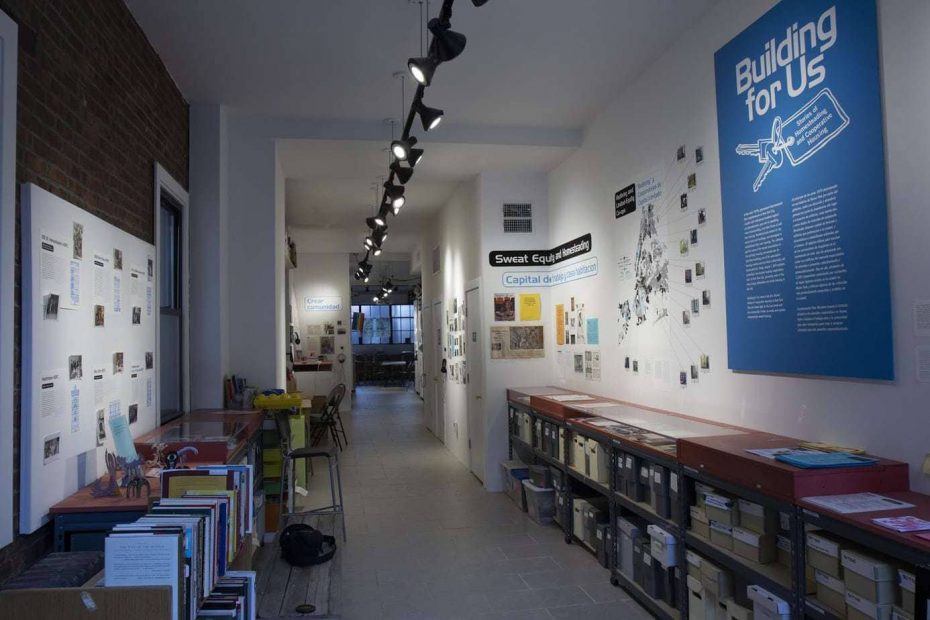 One of the coolest under-the-radar museums in NYC is the Interference Archive in Park Slope, Brooklyn.
Interference Archive is a community-run library, gallery, archive, and collection of historical information and artefacts from activism and social movements throughout time.
Before its expansion, this educational experience began in a private home with a personal collection of social movement memorabilia. The collection was so impressive that even PhD students would come to study the archives.
After the owners of this private collection were invited to put their archives on public display as a part of an exhibit at the Exit Art Gallery in Manhattan, they were able to turn their pieces of history and social movements into a full museum.
Tickets: free
15. Museum of Illusion
Recommended by: Eileen, FamiliesGo!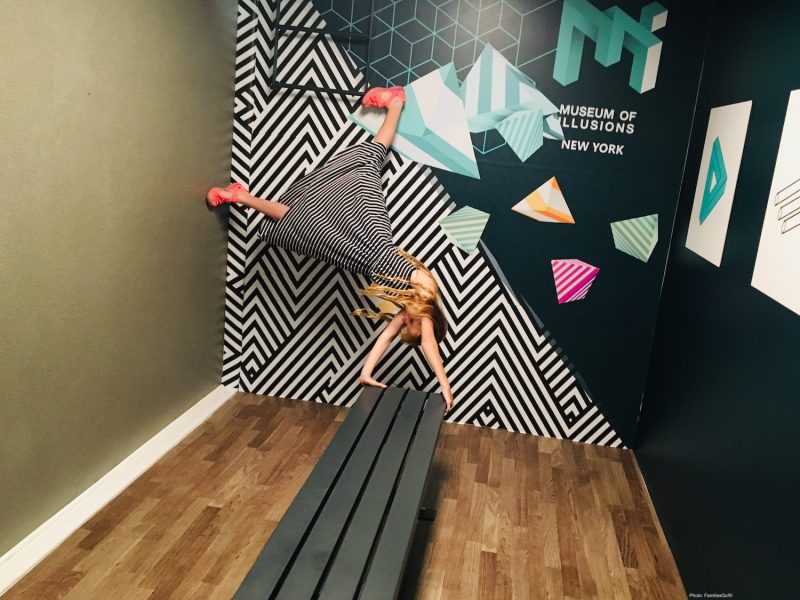 The Museum of Illusions, yet another small novelty museum that's opened in the city, was clearly created with Instagram in mind!The Museum is two compact floors with interactive exhibits that demonstrate different types of illusions. You can photograph your friends appearing to do a handstand on a park bench or with their heads on a platter. There are infinity mirrors and a human kaleidoscope.
There were a few illusions that my naked eye couldn't pick up but my phone camera could, which I found intriguing. You can do it all in 45 minutes to an hour and a half, depending on how busy it is and how much time you spend taking pictures and trying things out.
Tickets: $24 adults (discounts for students and children)
16. John Browne House
Recommended by: Karen, writer at Wanderlustingk and Moon Travel Guides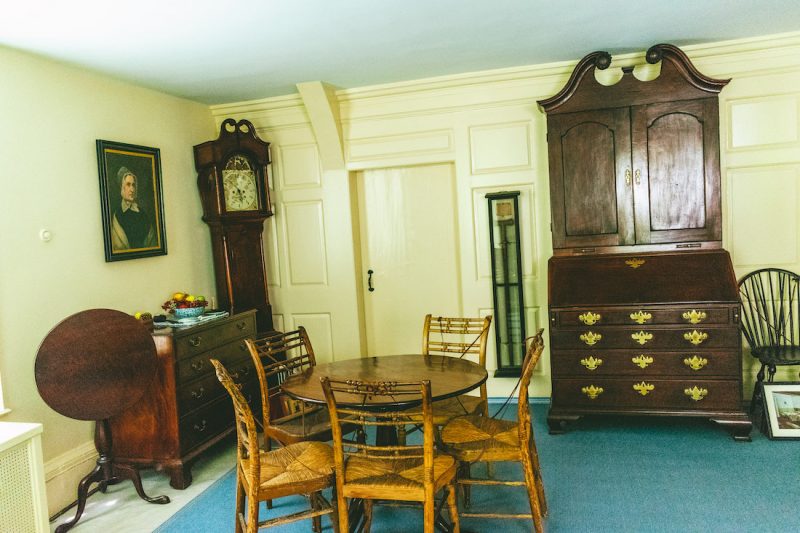 One of New York's least-known museums is the John Bowne House, hidden in the middle of Flushing, Queens. This quiet house seems out of place with the large apartment buildings surrounding it. However, John Bowne helped create religious tolerance in the US within this very house first built in 1661.
John Bowne was a practising Quaker who was arrested when New York was still "New Netherland". He successfully appealed for the right to practice religion as he pleased, which had large implications for the then-Dutch colony as a whole.
Today, you can visit the house for $10 on Wednesday afternoons and by appointment on other days. Within it, you can view period furniture to understand what life was like in New York during the Colonial period.
John Bowne House is open every Wednesday from 1pm to 4pm
Tickets: $10 adults (discounts for students and children)
17. Transit Museum
Recommended by: Allison, New York Revealed
If you're looking for a quirky museum in New York that's fun for all ages, be sure to check out the New York Transit Museum, located in Downtown Brooklyn. This museum showcases the history of New York's public transit system. Exhibits include many real-life vehicles, such as several antique subway cars from several decades ago – complete with the original advertisements and postcards.
They also have photographs explaining the development of the city's transit system (bus, rail, and more) as well as original buses and signs. The goal of the museum is to showcase the technological innovation that enabled New York to grow and become one of the world's most important metropolises and enable you to, quite literally, travel through time!
Tickets: $10 adults (discounts for students and children). Free for MTA Employees.
18. Cooper Hewitt Design Museum
Recommended by: Dale, Wander Her Way. Check out her review of the New York Pass to see how you could save money on some of the city's biggest attractions.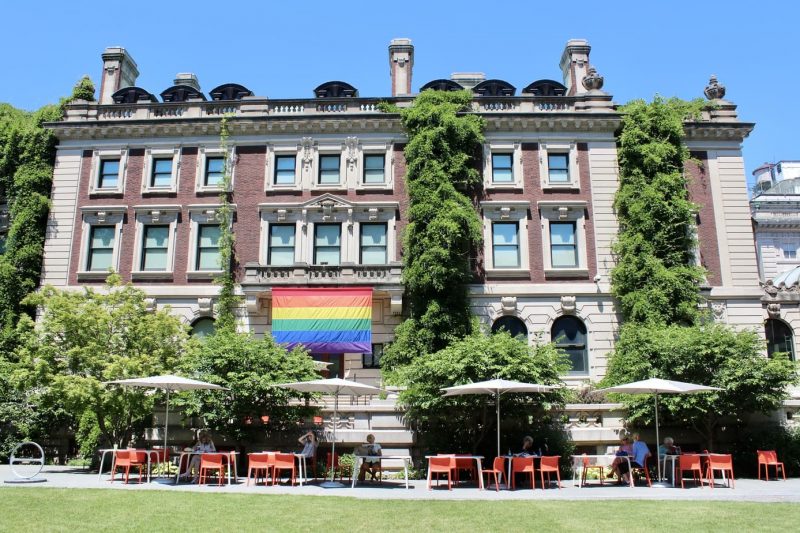 Located on the Upper East Side, Cooper Hewitt Smithsonian Design Museum is one of the lesser-known museums on Museum Mile, especially as it's so often overshadowed by the more popular Met and Guggenheim.
However, Cooper Hewitt is definitely worth a visit if you're on the Upper East Side. The museum is dedicated to design, as well as decorative arts. More than just a typical museum, Cooper Hewitt encourages interactivity between visitors and the museum's collections through interactive features like the Immersion Room and Interaction Lab.
The museum also hosts free design workshops that are open to the public. These focus on unique projects such as textile design using recycled materials.
Tickets: $15 adults (free for under 18s). This museum is one of the attractions included in the Go City NYC Pass, which could be a great way to save money if you plan on visiting a lot of attraction on your visit.
19. SPYSCAPE
Recommended by: Lindsey, Seven Day Weekender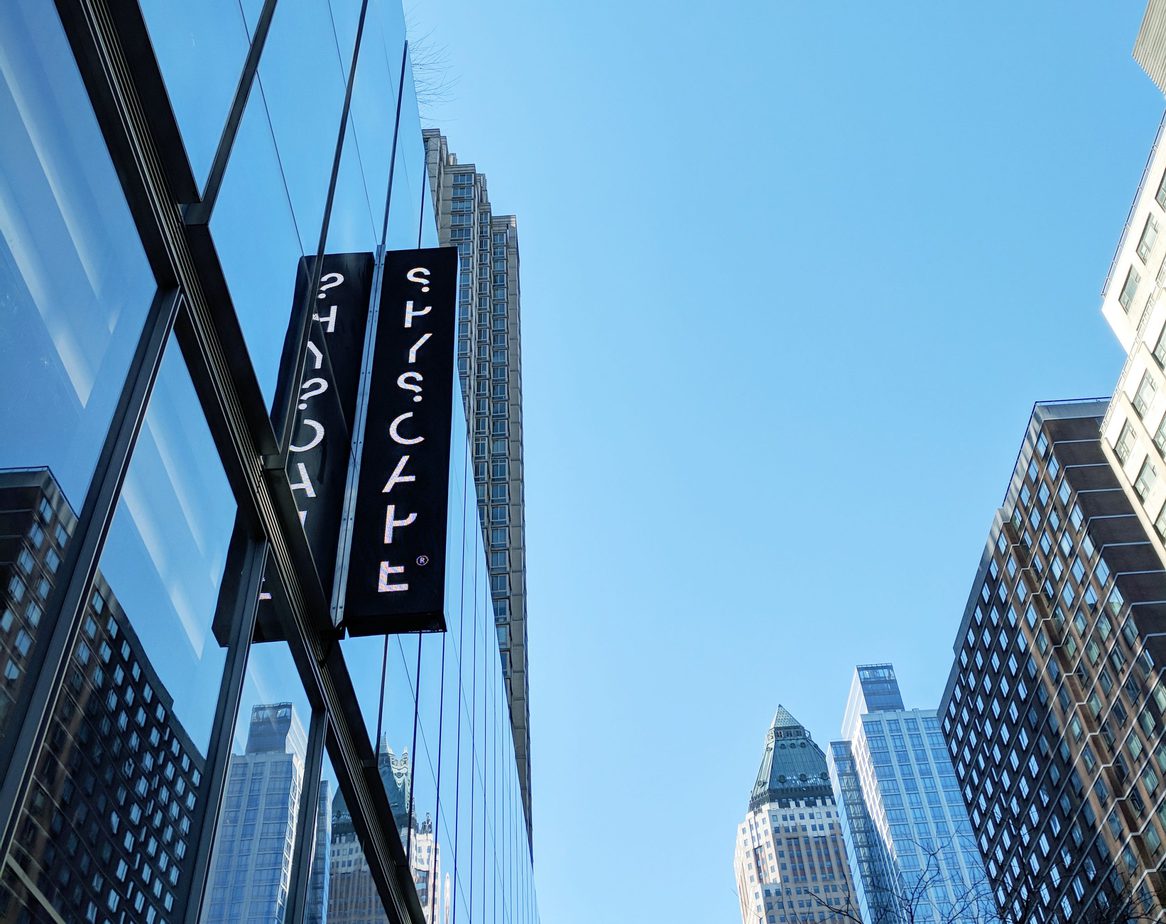 If you've always wondered what it's like to be Matt Damon in the Bourne Identity, Tom Cruise in Mission Impossible, or Jennifer Lawrence in Red Sparrow, SPYSCAPE is a unique "only in NYC" experience that must go to the top of your list!
Your espionage adventure beings the moment you walk in and receive your digital wristbands. SPYSCAPE features a multitude of exhibits, as well as real-life stories, Spy Role and Spy Challenge experiences. All of which are recorded on your wristbands so you can track everything.
So you'll walk in intrigued and walk out (through a hall of digital mirrors which reveal your "spy identity") knowing where you fit into the world of espionage.
Tickets: price depends on which experience you book. The "All Access Pass" for all experiences is $44 for children and $58 for adults. SPYSCAPE is included on the Go City Explorer Pass, which could be a great way to save money on your trip.
20. Leslie Lohman Museum of Art
Previously the Leslie-Lohman Museum of Gay and Lesbian Art, the LLM is a visual art museum focused on visual arts created by LGBTQ artists, as well as art about LGBTQ themes and issues.
It was founded during the sixties, when Charles Leslie and Fritz Lohman held an exhibit of gay artists in their SoHo loft. Today, the collection has over 30,000 objects, and the museum hosts at least six major exhibitions a year.
Tickets: suggested donation of $10
21. Museum of Sex
New York's Museum of Sex is a lot kinkier than the other coolest museums in NYC on this list. But it's just as educational – and VERY eye-opening!
The museum offers an interesting – but also playful – look at one of our most basic physiological needs. Alongside the exhibitions and information, they have a few fun installations, such as the boob-filled bouncy house.
Tickets: Starting at $36. The Museum of Sex is one of the many attractions on the Go City NYC Pass, so check that out to save some money.
Read More
15 Really Cool Things to do in NYC
Know any more of the coolest museums in NYC that should be added to this list? Scroll down to leave me a comment!
Pin this Post