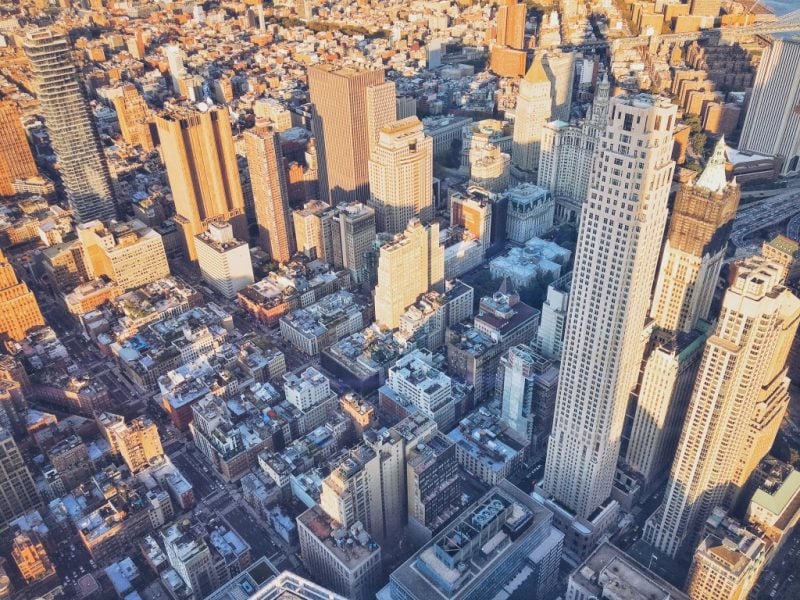 A lot can happen in a New York Minute! NYC is famed for its fast-paced nature – and there's so much going on from minute to minute. It's the city that never sleeps after all… which might have something to do with the 7296 cups of coffee drank every sixty seconds!
NYC is one of the coolest cities I've ever visited, and one which just seems to constantly have something going on. I've been dying to go back for a while now, and there's a whole lot of amazing stuff I've got my eye on for when I do. Here are six of the coolest things to do in NYC that I've come across recently…
Walk the Highline
"Probably one of my favourite things that we did whilst in NYC" says fab fashion blogger Hayley in her round-up of 10 reasons you need to visit NYC. The Highline wasn't built when I visited (waaay back in 2009!), but I've wanted to give it a try ever since I heard about it. It's a 1.45-mile-long linear park built along a disused high-rise railway line, with awesome city views.
"It doesn't cost anything to walk the highline and it's a great way to spend a few hours, taking in the city sites – it's also another great way to see the city from a different view!" Hayley, Frock Me I'm Famous.
Visit a Tiny Museum
When I visited last time, I hit most of New York's more famous museums and art galleries. But I totally missed out on the dozens of awesome smaller museums that are dotted all over the city. Like Mmuseumm – a teeny, tiny little space housed in a freight elevator which specialises in the "overlooked, dismissed, or ignored". Obscure, quirky, and brilliantly off the beaten track!
Cookie Dough in a Cone
My favourite travel buddy Wanderlust Chloe visited NYC a couple of months ago and wrote an amazing post on the best desserts in New York. I genuinely want to eat everything on that list – but the one place that really stands out is DŌ. It's a cookie dough shop in Greenwich Village where you can get a delicious blob of cookie dough served up on a colourful ice cream cone, along with plenty of tasty toppings. Terrible for you? Probably. Do we care? Definitely not!
Take a Graffiti Workshop
You may have noticed that street art is one of my favourite things to discover in a city. But at NYC's Graff Tours, you don't just get to see the city's best street art – you also get to make some too. They're tours include a graffiti workshop so you can channel your inner Banksy. Definitely one of the coolest things to do in New York!
Dine with a Local
One of my favourite ways to discover a new city is to meet locals , and what better way to do that than over dinner? BonAppetour is a fabulous site which brings travellers and locals together for authentic foodie experiences – like AirBnb but with food! There are loads of cool options in NYC: you could go to an afternoon tea party at a local's home, try a Chinese hot pot experience made by a native, or eat Ryan's "mom's tacos" in a trendy New York loft apartment. Prices are often much better than local restaurants, and you'll be getting a far more authentic experience with a chance to meet locals and get to know the "real" side of NYC.
The links in this section are affiliate links, which mean I make a small commission on anything you buy from BonAppetour – without affecting the price you pay at all.
Visit a Secret Speakeasy
Prohibition-era New York speakeasie are all the rage these days, but is there anywhere better to visit one then in actual New York City? Step back in time to the roaring twenties at The Back Room, a hidden bar disguised as the Lower East Side Toy Company. This is a genuine, original speakeasy that operated back in the actual Prohibition, so there's a lot of history in this secret bar.
If you have a top tip for cool things to do in NYC, scroll down and leave me a comment. I'd love to hear from you!
This post was brought to you in conjunction with Netflights. As always, all words and opinions (besides quotes) are my own).