Some posts on this site contain affiliate links. If you book or buy something through these links, I earn a small commission (at no extra cost to you). Take a look at my privacy policy for more information.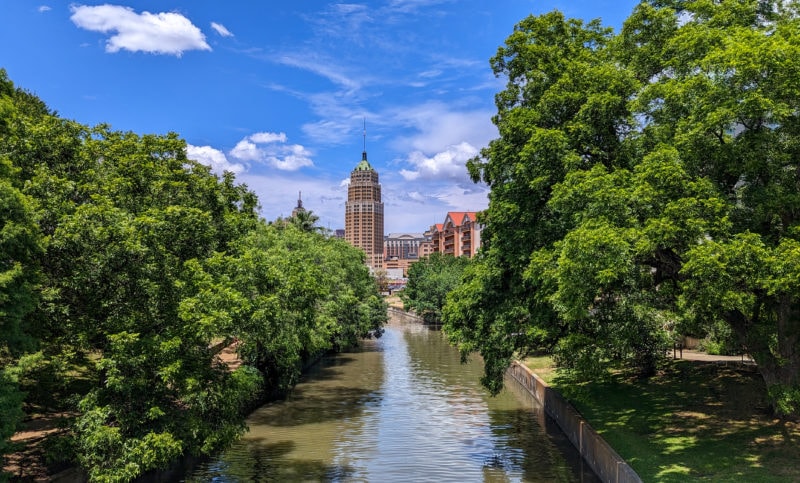 Cowboy culture, Tex-Mex, and centuries of US history… there are a LOT of great reasons to visit San Antonio when you're in Texas.
I have to be honest – before I went there, I'd never even heard of San Antonio. Although it's one of the largest cities in the USA – and home to some pretty famous historical sights – it's not somewhere that's on the radar of too many British tourists.
And that's a big shame, because this is one of the coolest US cities I've ever visited. So, I'm here to share a few of the top reasons to add a visit to San Antonio to your Texas travel plans!
Is San Antonio Worth Visiting?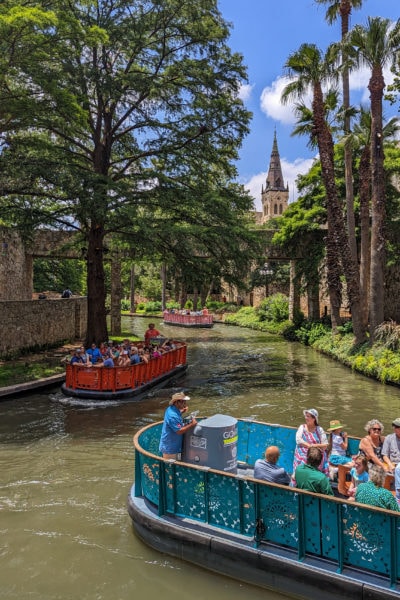 After spending a fun few days exploring San Antonio, I can tell you this city is definitely worth visiting! Soak up cowboy culture and US history at the city's museums, discover the fascinating (and bloody) story of the Alamo, stroll along the tranquil River Walk, or unwind in one of the city's many green spaces.
San Antonio is one of the biggest cities in the USA, and one of the most historic. It's a diverse melting pot of cultures and a UNESCO Creative City of Gastronomy – home to fabulous restaurants and a wonderful melting pot of cuisines.
In short – there are a lot reasons to add this fab city to your Texas road trip itinerary, or swing by for a day trip! To help you decide, I've listed seven reasons to add San Antonio to your Texas itinerary…
READ MORE: Top Things to do on a day trip in San Antonio
7 Reasons to Visit San Antonio
1. Big city, small-town vibes!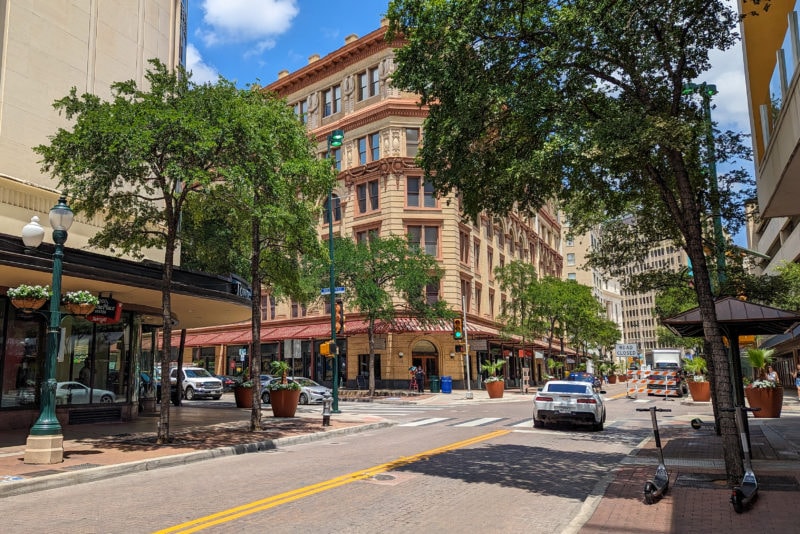 San Antonio is the USA's 7th largest city – but you wouldn't know it! When you're in the city centre, the vibe is much more like that of a small town.
This isn't a city of skyscrapers or towering office blocks: the downtown area has a quaint, small-town feel and a laid-back vibe – perhaps encouraged by the San Antonio River which flows serenely through the city centre.
2. The Alamo, the Missions, and all that Texas history…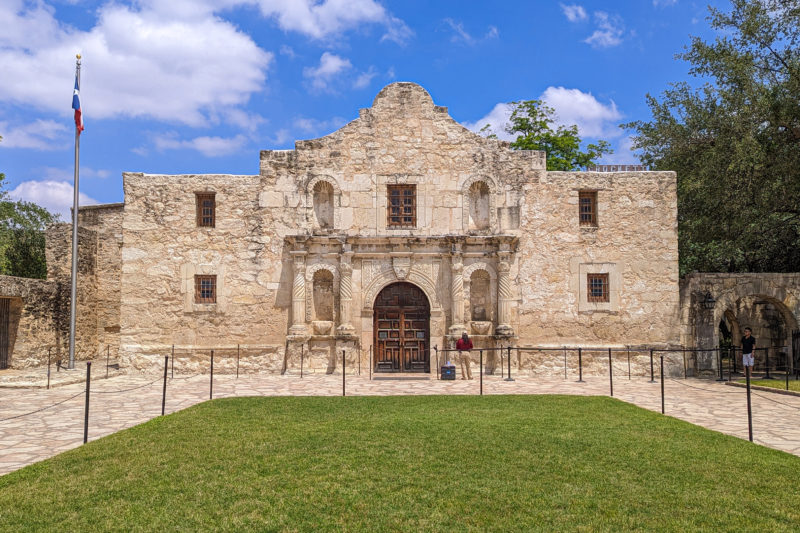 One of the main reasons people visit San Antonio is to see the Alamo. This tiny mission church was the site of an iconic battle in the Texas Revolution, in which the Texians and Tejanos fought for independence from Mexico.
The Battle of the Alamo (February 23 – March 6, 1836) was a pivotal moment in the revolution. Although the revolutionaries lost the battle, it inspired many to join the Texian Army, who went on to defeat the Mexican Army and declare independence in April 1836. The state later joined the USA in 1845.
The Alamo was originally one of several colonial Missions established in San Antonio in the 1700s. All that remains is the church, whose stone walls still bear the traces of the famous battle. Also on the site is a small, well-presented museum containing an array of artefacts relating to the Revolution – a great place to learn more about this crucial piece of Texan history.
You should also take the time to visit some of the other San Antonio Missions. These historic buildings are some of the oldest in Texas – in fact, in all of the USA – and are well worth exploring. If you only have time for one, I recommend the Mission San José, which has a particularly beautiful church with an intricately carved facade.
RECOMMENDED TOUR: Small Group Tour with Alamo, Tower & River Cruise
3. San Antonio is a foodie melting pot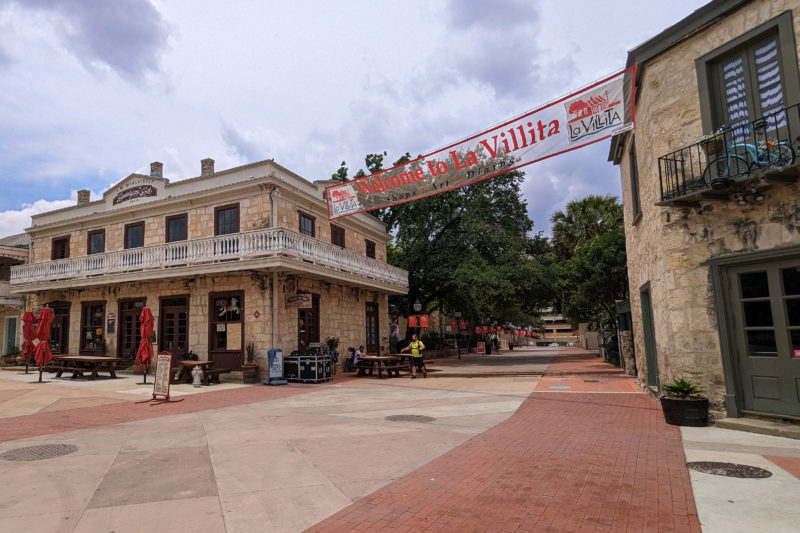 Having once been part of Mexico, it's no surprise that Texas has a huge Hispanic population and heritage – and San Antonio is no exception. Nearly two-thirds of the city are Hispanic or Latino, and 75% of the city's population is made up of people of colour.
All that diversity has a big impact on San Antonio, which is truly a melting pot of cultures and heritage. That means big festivals and a fabulous calendar of cultural events throughout the year.
It also means EPIC food! Tex-Mex, Asian, German, Czechoslovakian, Tejano… you'll find all sorts here. San Antonio was designated a UNESCO Creative City of Gastronomy in 2017 – recognising the city's delicious heritage!
To experience this melting pot of art, culture, and food, head to La Villita Historic Arts Village. This quaint Artisan Village is filled with boutique shops, local artists, and some brilliant restaurants and bars.
RECOMMENDED TOUR: Small Group Riverwalk Food Walking Tour
4. The River Walk in the downtown area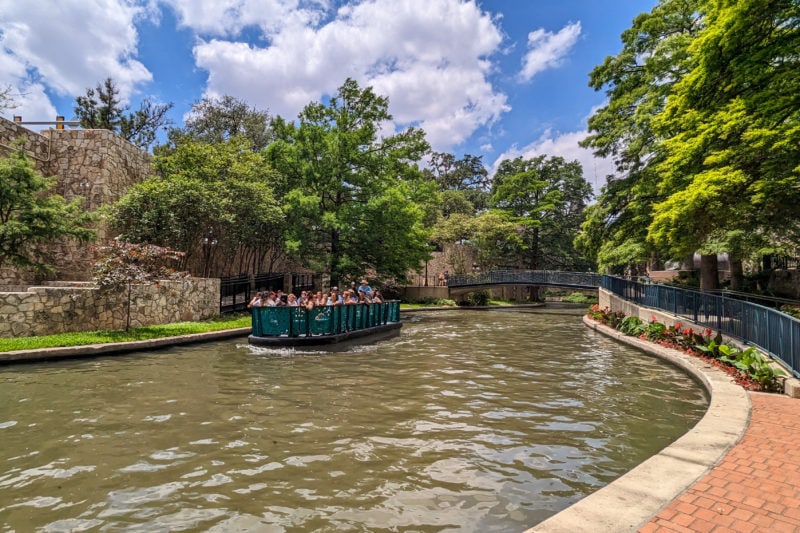 The tranquil San Antonio River Walk is, I think, one of the best reasons to visit the city. Flowing right through the city centre, the serene San Antonio River sets the pace of life for the downtown area: and that pace is wonderfully relaxed!
There are wide, pedestrian paths on either side of the river, shaded by trees and lined with bars and restaurants. It's a great place to take a walk – or simply sit with a drink and people-watch!
Don't miss the River Walk Public Art Garden – a collection of outdoor artworks by local and international artists. The centrepiece is the 16-foot "Stargazer (Citlali)" sculpture by Mexican artist Pedro Reyes which towers over the river.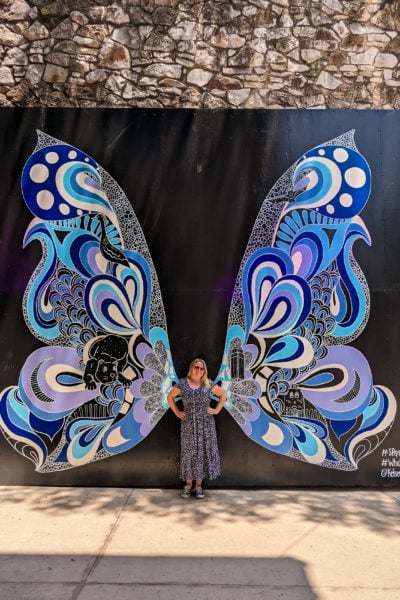 To truly appreciate San Antonio's downtown river network, I highly recommend you take one of the Go Rio river cruises. These 30-minute narrated cruises are a great way to see a lot of the city centre in a short space of time and learn a little local history.
RECOMMENDED TOUR: River Boat Cruise and Hop-On Hop-Off Bus Pass
5. Cowboy fans will love San Antonio's museums
Think of Texas, and it's hard not to think of cowboys! But did you know that cowboys actually originated in Mexico? Ranching made its way to Texas in the early 1700s, and American cowboys put their own unique spin on it – creating the iconic style we so strongly associate with the southwestern states today!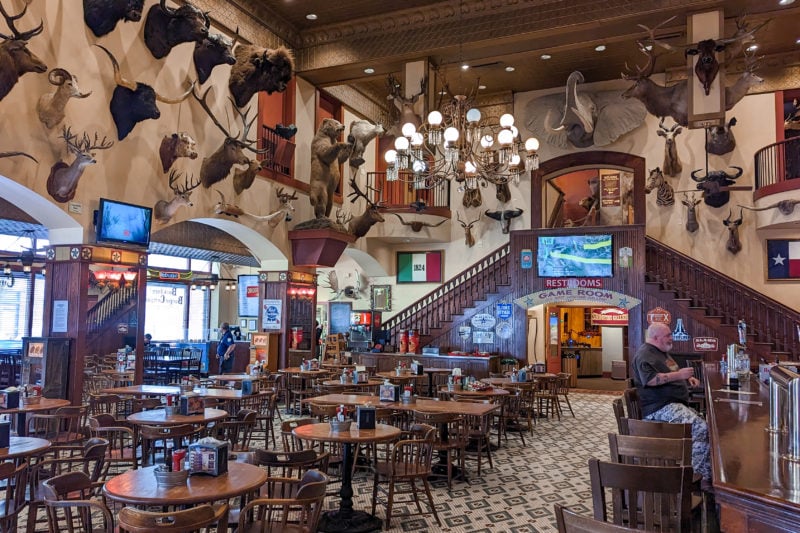 Immerse yourself in cowboy culture and history at some of San Antonio's must-visit museums! The city is home to the oldest running saloon in Texas – where Pancho Villa is said to have planned the Mexican Revolution. It's a seriously atmospheric space, with walls coated in antlers and a vast cherry wood bar where you can try a local beer – or perhaps a prickly pear margarita.
The Buckhorn Saloon isn't just a historic place to grab a drink in San Antonio. It's also home to two museums. Upstairs, the Buckhorn Museum is a huge collection of taxidermy animals from around the world – apparently started when the saloon's founder decided to accept horns and antlers as payment for drinks.
Also on site is the Texas Ranger Museum. Dedicated to over a hundred years of Ranger history, this brilliant exhibit gives a fantastic insight into life on the Frontier. There are some GREAT photo ops for cowboy enthusiasts!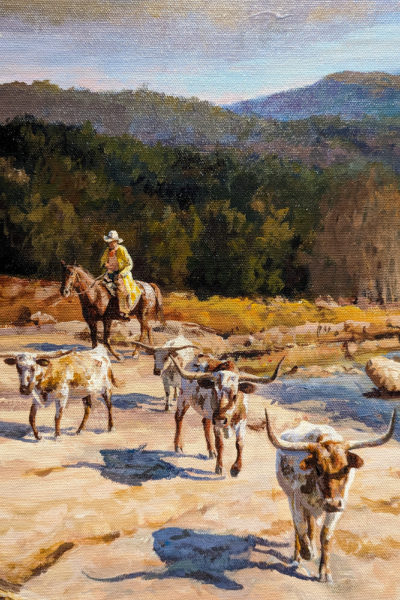 Finally – don't miss the nearby Briscoe Western Art Museum for more cowboy culture and paintings depicting life in the American West. I had never really encountered Western Art before and I have to say, this museum really captivated me!
6. There's so much green space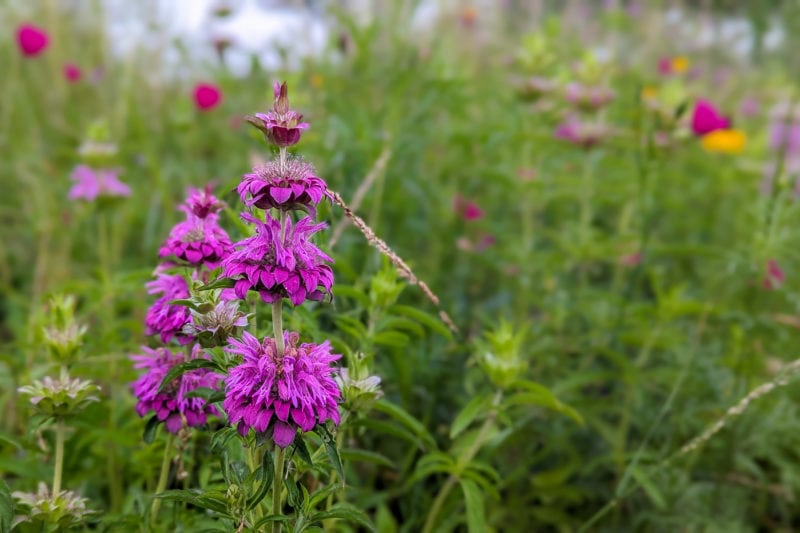 One of the things I loved the most about San Antonio was how many parks and green spaces the city had. As I said before, it may be one of the biggest cities in the USA, but it absolutely doesn't feel like it!
There are gardens and green pockets all along the River Walk, and dozens of brilliant parks dotted throughout the city. Hemisfair Park is right in the city centre so it's a great place to chill out – don't miss the Tower of the Americas for incredible views across the city.
Don't miss the largest land bridge in the USA
If you want to really get away from it all, head to Phil Hardberger Park in the north of the city. Named after the former San Antonio mayor who got it built, this 330-acre sustainable urban park is managed as a wildlife habitat. Around 75% of the park is left in its natural state, so you can feel truly wild – despite being surrounded by the city.
This gorgeous park is also home to the largest land bridge in the USA. The Robert L.B. Tobin Land Bridge spans a huge 6-lane freeway to connect either side of the park.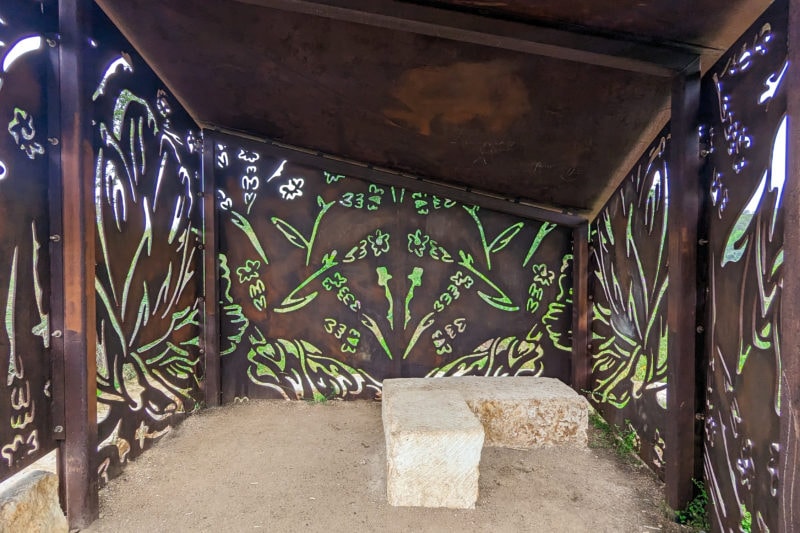 It's 150 feet wide at the top, with a narrow path winding between huge swathes of grass and wildflowers. There's plenty of space for animals to cross, helping keep them off the busy Wurzbach Parkway. I was amazed to find that I could barely hear the roar of the traffic below – it felt like being in the middle of the wilderness, instead of on a bridge above a busy motorway.
Don't miss the two wildlife blinds on top of the bridge. These are also public art pieces designed by local artists Ashley Mireles and Cade Bradshaw, with intricate designs cut out of the metal sides in place of windows.
7. San Antonio is a CityPASS® city
San Antonio is a CityPASS® destination – so you can pay one low price for access to all the city's major attractions.*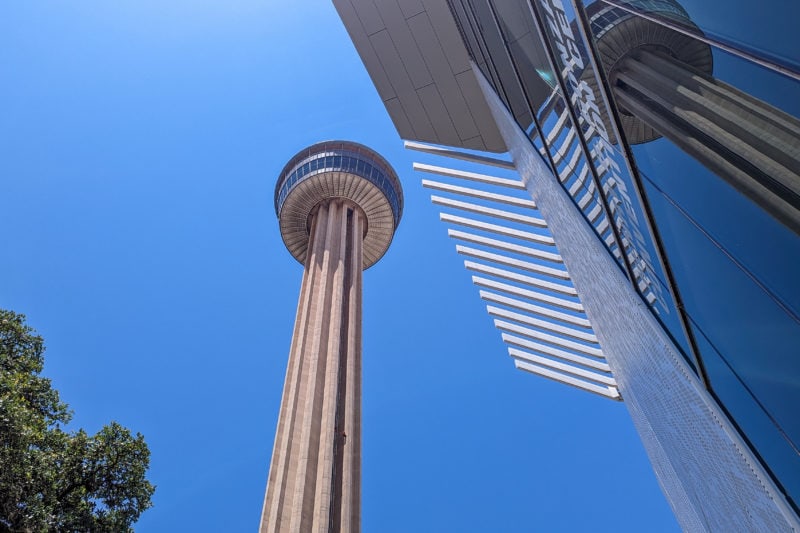 CityPASS® is a brilliant multi-attraction ticket available in several major US cities – including San Antonio. Purchase the CityPASS for $57 USD per adult (about £47) and you can visit any 4 of the following city attractions – saving around 35% vs paying for each attraction individually:
Go Rio San Antonio River Cruises
San Antonio Botanical Garden
San Antonio Museum of Art
San Antonio Zoo
The DoSeum
The Tower of The Americas (aka Hemisfair Tower)
Witte Museum
You get a mobile ticket so there's no need to worry about printing things out. Your CityPASS will be valid for nine days from the first day you visit an attraction – and you don't need to choose which four attractions you'll visit in advance. It's SUPER easy to use and a great way to save a bit of money while you explore San Antonio.
*(I was gifted a CityPASS during my visit – but this hasn't influenced my opinion. I've purchased one myself in other cities before and have always had a great experience.)
Have you ever visited San Antonio? Scroll down to let me know in the comments!