Some posts on this site contain affiliate links. If you book or buy something through these links, I earn a small commission (at no extra cost to you). Take a look at my privacy policy for more information.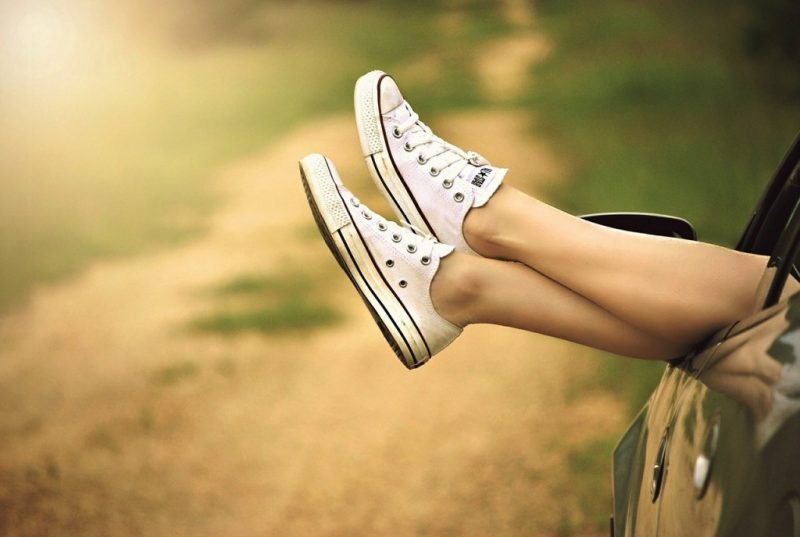 Is laser hair removal worth the hefty price tag? Does it actually work? And could it be the best choice in body hair maintenance for travellers?
I talked to five real girls who've had laser hair removal to find out what it was like, if it worked, and if they'd recommend it. So if you're considering having your fuzz zapped, read on for some real-life experiences, top tips, and those burning questions answered.
Real Girls' Laser Hair Removal Experiences
Patti – Had Laser Hair Removal in the USA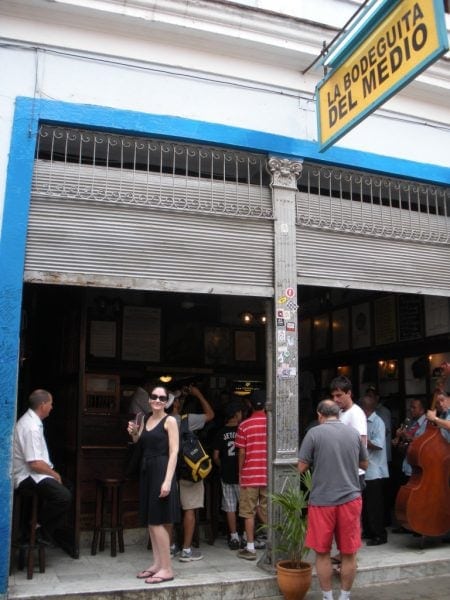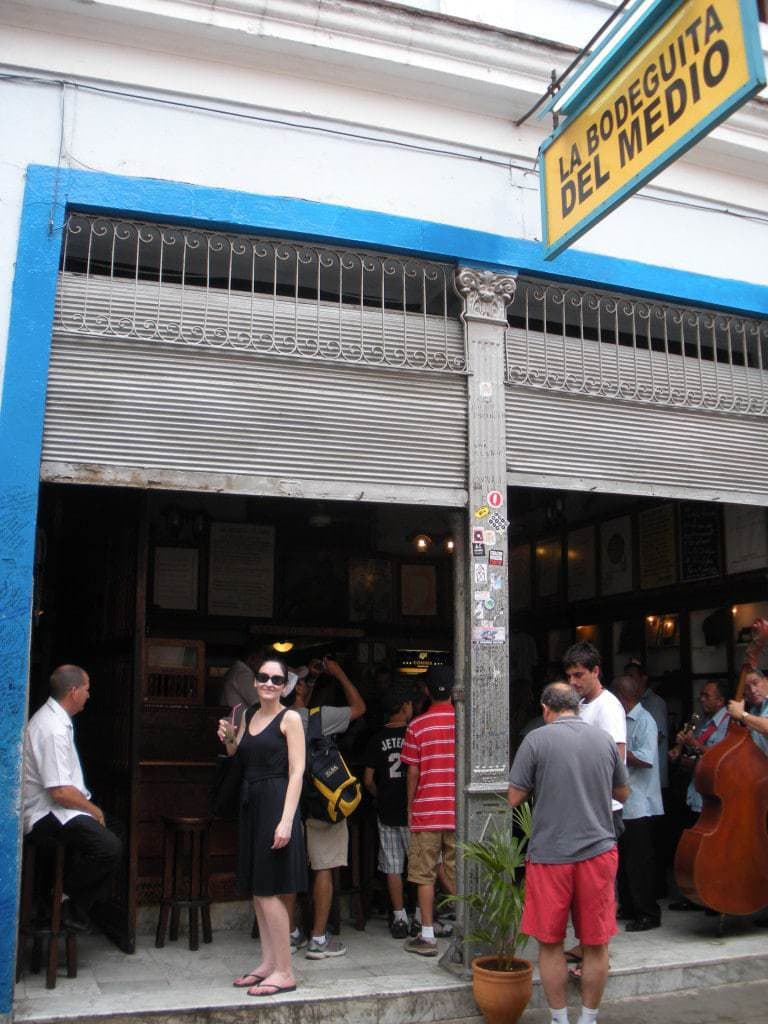 "I started the process of laser hair removal about 4 years ago at home in the US. You have to wait for the hair to grow back between treatments so the process took over a year to complete. I'd been thinking about doing laser hair removal for a while but finally went for it after finding the time to research it on Yelp.
"I did laser hair removal on most of my body including bikini, legs, upper lip, arms, underarms. My skin is fair and I have dark, thick, fast growing hair so I had to shave daily before doing laser hair removal. I had also tried waxing in the past which is a good temporary solution if travelling for a few weeks only, but the hair does eventually grow back so waxing is not a permanent solution for full time travellers.
"Getting laser hair removal has made travelling so much easier. It saves me time at my destination not having to shave every time I shower. Now I only shave periodically as a touch up to remove the few thin stray hairs I have."
Nicole – Had Laser Hair Removal in Toronto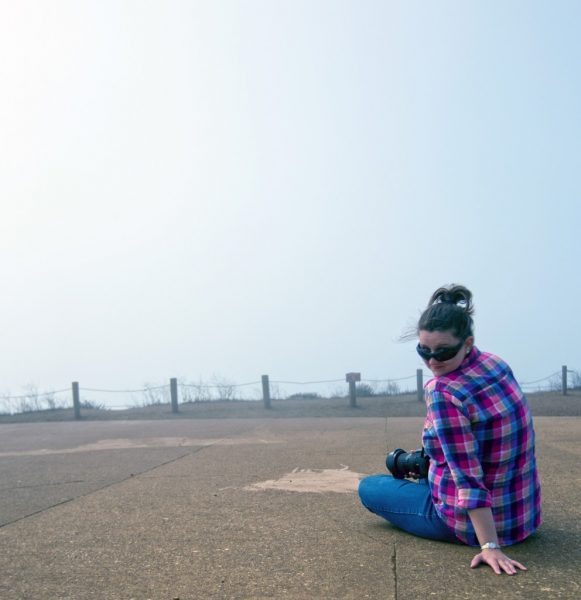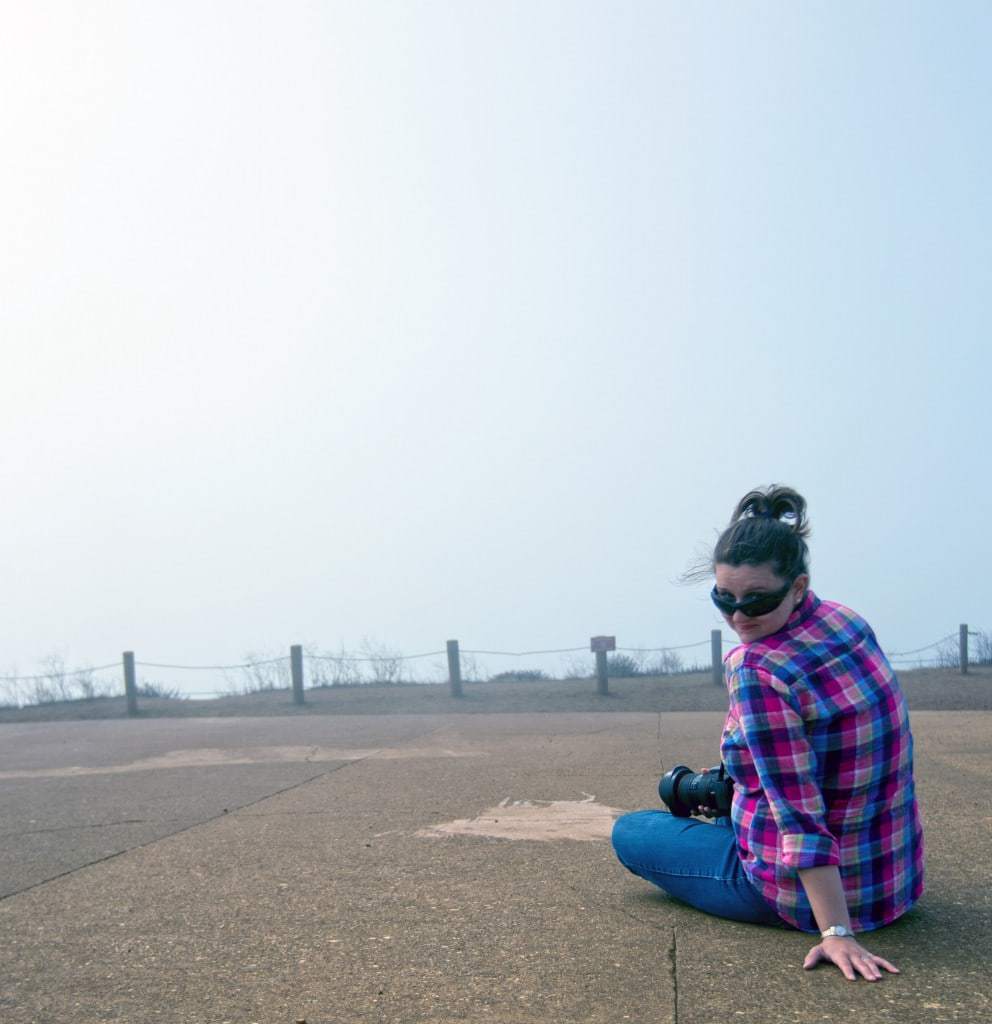 "My aunt took a course and was certified, so she purchased her own machine. I had about 10 treatments and had to go for a session every few weeks for about 5 months. The results once finished the treatment sessions were great! I didn't have to shave for a year or two, with only minor touch ups with the razor. At some point after that, my hair started growing back and slowly made a comeback (initially a few hairs with patches of no hair growth, which over time grew hair again). Now, I have hair growing all over, like I never had laser hair removal, and one of my underarms even grows a lot more hair than the other.
"My aunt never officially opened a business and ended up exploring a different field of work. She did say after completing the sessions that I would have to come back every few years for 'touch-ups', and as I have not, this is likely the result of the return of the hair. I've come to think of the zapping sessions as the equivalent of touch ups for dying your hair – you still have to have maintenance done every once in a while, to keep the look you want. I've heard that completely removing the hair roots is the only way to avoid any return hair growth, but my mom had a friend who went this route and it took over two years (a very tedious task) and was much more painful than a few zaps."
Tia – Had laser hair removal in the USA
Tia had twelve treatments done, and found her hair came back very thin:
"I now shave maybe once every month. I'm naturally a dirty blonde but my leg hair is fairly dark. They say the darker the better results."
Sarah Arnold – Had laser hair removal in the UK
After having six medical grade sessions about a year ago, Sarah says she still has no hair at the moment.
"I pretty much got zapped neck down… the only downside is the price, but it's well worth it."
Kirstin – Had laser hair removal in Australia
The Roaming Street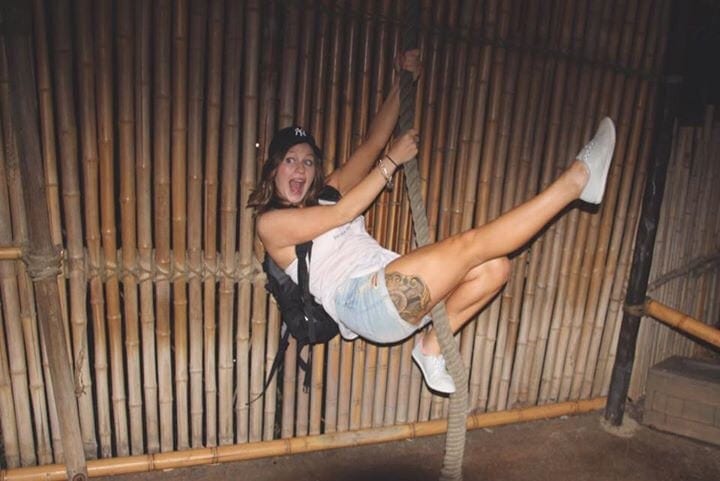 "I went to a clinic in Malvern (Melbourne, Australia). I paid $299 for a package of 6 treatments for underarm and Brazilian. You can opt to do bikini line rather than a full Brazilian, but it worked out cheaper to do it this way. They sting you another $99 for a compulsory care package that includes a cooling gel, exfoliating glove & scrub. So far I have had 4 treatments (1 every 6 weeks) before going away for 3 months.
"I'll do the last 2 treatments when I get home, even though they advise against breaking up the treatments as it can disrupt the results (but what can a traveller do, I can't sit still for 6 x 6 weeks!) The results have been pretty great – I got my most recent treatment 3 weeks ago and have not had to shave yet since being away. The hair does still grow back, but much slower and thinner that you can get away with weeks of growth without even noticing it! They do recommend at least 10 treatments for optimal results, and hopefully it will never grow back after that, however it varies depending on your hair type etc."
What is Laser Hair Removal Like?
Laser hair removal works by targeting the hair follicle with laser light. This energy damages and eventually destroys the hair follicle, which stops it from producing new hairs. The laser delivers an intense beam of light, which is absorbed by the hair follicle whilst the surrounding tissue remains unaffected.
My recommended clinic would be Pulse Light Clinic, who very kindly helped out with some of the information for this post – including prices and a few facts about laser hair removal. They have two branches in London, at Fenchurch Street and Percy Street, and offer a range of treatments including Laser Hair Removal, Tattoo Removal, and Cellulite Reduction. You can check out their prices in the costs section below.
Patti's Experience
How many times did you have to go? It is up to you how many times you go but it is recommended you have at least 3-8 treatments for best results. I probably had about 12 treatments myself. Most of hair is removed in the first 3 treatments. If cost is an issue, it would even be beneficial to have only 1 or 2 treatments – you would not be hair free but the hair would be less dense and thick.
I have stopped going because each treatment makes less of a difference and most of my hair is gone. I only have a few residual hairs.
How long did the treatment last? The length of the treatment varies and depends on how much of your body you are removing hair from.  If you are treating only a small area such as bikini it can be as short as 15 minutes. It takes about an hour if removing hair from legs, bikini, arms and underarms.  They also ask you to put ice on your skin for a few minutes before they laser.
How Much is Laser Hair Removal – and is it Worth It?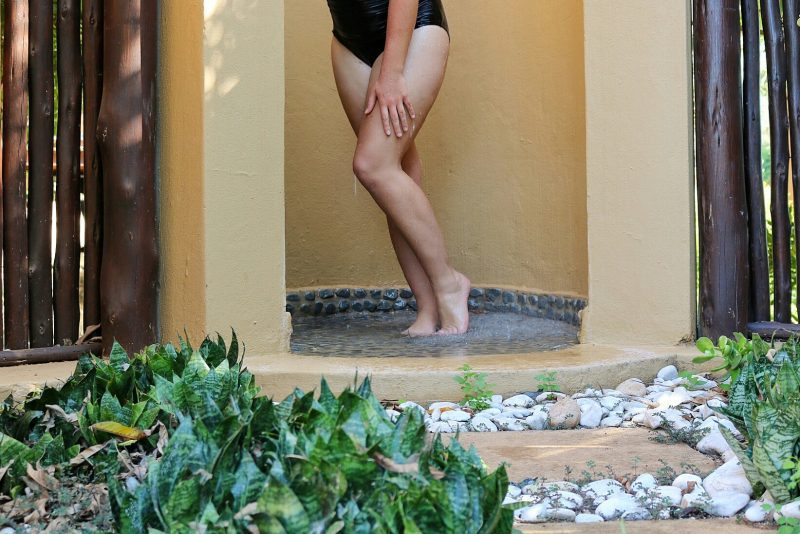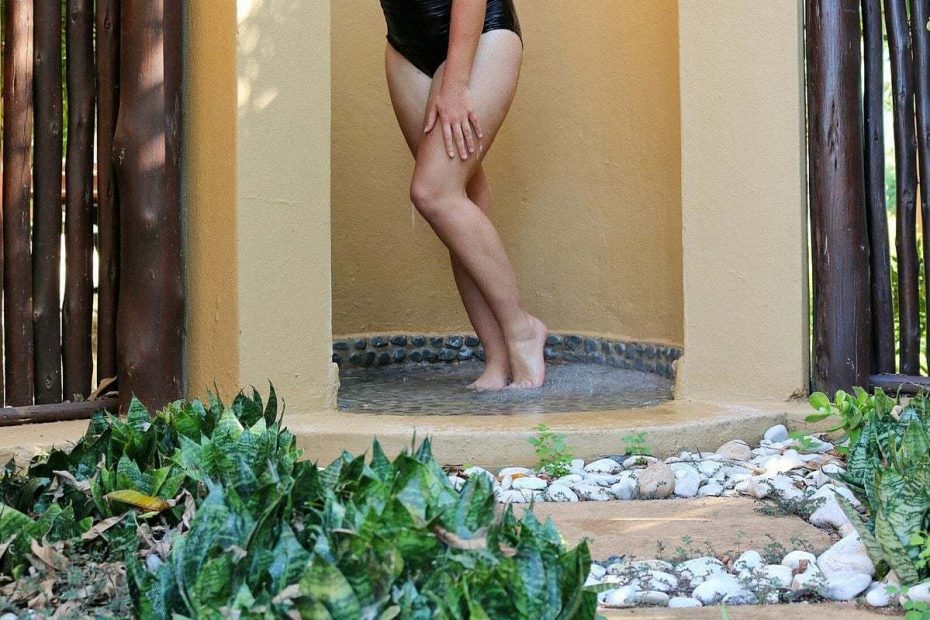 Patti – The cost of laser hair removal varies depending on how the size of the treatment area and where you go, but it ranges from about $200 -800 per session (in the USA).
Tia – I loved it, and it's worth the money. I paid $88/month (which was 50% off) for underarms and everything below the belly button. To find a great discount, I called a bunch of spas near me and asked to be on their text/mailing list for specials. I waited until they had a 50% off special for memberships to sign up. (In the USA).
Kirstin – I paid $299 for a package of 6 treatments for underarm and Brazilian. You can opt to do bikini line rather than a full Brazilian, but it worked out cheaper to do it this way. (In Melbourne, Australia).
In the UK – A a single bikini line or under arm treatment is £83 at Pulse Light Clinic, while half legs cost £177 for a single treatment. For both options, you can receive a 60% discount when purchasing a pack of eight, so this can be more cost effective. Prices for packages are even more competitive; for example a pack of eight treatments for lower legs, bikini Brazilian, and underarms costs £950. Check out their price list for more information.
Does Laser Hair Removal Hurt?
Patti – "It can be a little bit painful when treating delicate areas like bikini especially in the beginning. The treatments become less painful after a few sessions because you have less hair."
Tia – "The pain isn't too bad normally, it feels like someone hitting your skin with a rubber band. And it only hurts around bone – so ankles or shins."
Laser Hair Removal Pros and Cons
Pros: Permanent*. No more shaving bumps, ingrown hairs, or other irritations. Smoother skin. Reduces excessive hair growth. Smaller pores. Saves time vs other, non-permanent hair removal options (in the long run). Can work out cheaper in the long run than other, non-permanent options.
Cons: Far more expensive in the short term. Need multiple treatments and can take one to two years to complete. Can be a bit painful if treating delicate areas like bikini line. Treatment area can get a bit irritated but that is only temporary. Works best on people with fair skin and dark hair – can be less effective on blonde, grey, and red hairs. A few residual hairs may remain. Need to wait about a month between treatments.
Side effects can include itching or swelling, which goes down after a few days. In rare cases more extreme side effects such as burning, blistering or infection can occur.
You can't tan or spray tan at all during your treatments. You can't have any sun exposure for a week or so before your treatment, or for at least two weeks afterwards. After treatment you can't work out, use a hot tub, or take a bath for 24 hours.
*Is Laser Hair Removal Permanent?
Laser hair removal is approved by the FDA for "permanent hair reduction" rather than permanent removal. Laser hair removal is an effective way to reduce hair growth, but the results may not be permanent and it's likely you'll require touch ups over the years.
As you can see from the above stories, our five travel girls had mixed results. Although the results weren't permanent, all girls reported that their hair grew back much slower and thinner after their treatments. Tia now shaves once a month, and Kirstin every few weeks. Both Nicole and Sarah say they were totally hair free for at least a year after their treatment sessions, and for Patti the treatment seems to have been almost totally permanent: "now I only shave periodically as a touch up to remove the few thin stray hairs I have".
Statistics from scientific case studies quoted by Pulse Light Clinic show that 60-95% of hair is permanently removed after a series of treatments – never to grow back.
Results will vary from person to person, and you might need to have infrequent touch-up sessions every couple of years. But in general, laser hair removal is still the most permanent option available.
Top Tips for Laser Hair Removal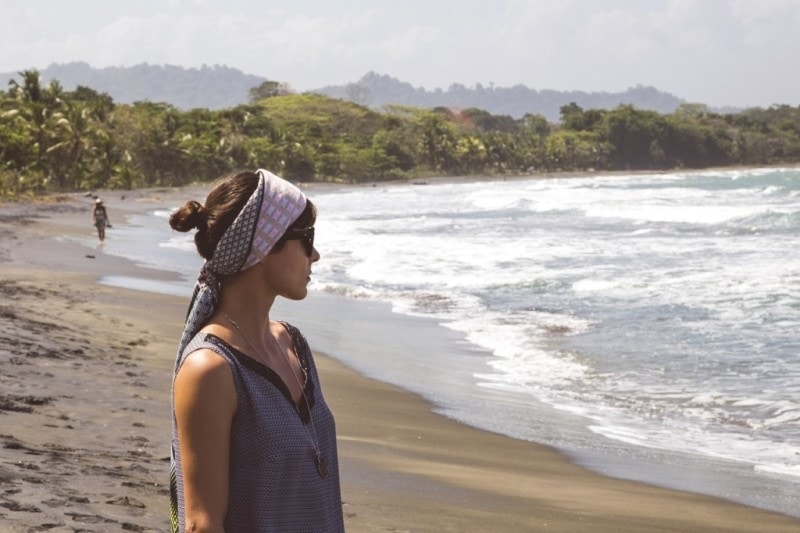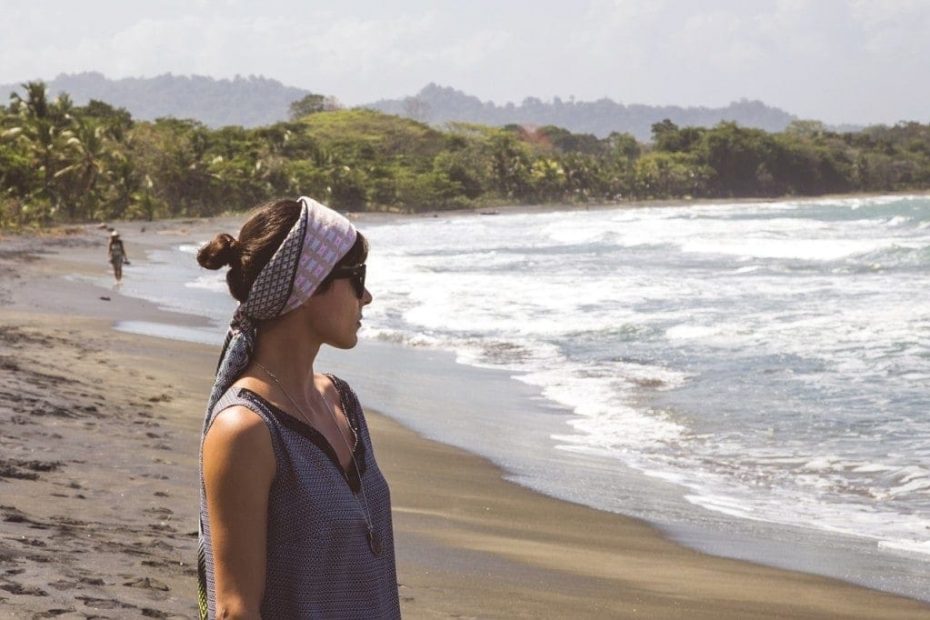 Nicole – My experience overall with laser hair removal has been less than satisfactory. My advice to anyone getting it done is to thoroughly do your research and figure out if it's worth your time, money and the effort to maintain the look.
Tia – Do NOT go while you're on your period, because it hurts 100 times worse.
Patti – 1) Do not tan before or after laser hair removal. I usually schedule my sessions in the winter to be on the safe side.
2) Your skin might get irritated for a couple of days after the treatment so keep that in mind when scheduling your appointment.
Kirstin's Money Saving Tips
As a tip, I would say ditch the $99 care package they force on you – just pretend like you already have it (maybe a friend gave you their leftover after their treatment) and go and buy a $2 exfoliating glove and scrub from the supermarket! As for the cooling gel, you're supposed to lather it on generously the week after a treatment as they claim that it prevents infection and has special properties, but some Vaseline or Paw Paw Balm would work just as well – I barely use the gel!
Another tip would be to make sure to shop around! Laser hair removal can get quite pricey and most clinics will price match and offer combination deals: e.g I got underarm and Brazilian hair removal for cheaper than what the underarm alone would have cost me. So, if you're on a budget spend the extra few minutes doing your research and you could end up saving yourself hundreds of dollars in the long run.
Have you tried laser hair removal? I'd love to hear about your experiences – or any top tips you might have! Scroll down to leave a comment. 
This post was brought to you partly in collaboration with Pulse Light Clinic. As always, all words and opinions (except quotes) are my own and without bias.
If you found this post useful, please pin it!