Some posts on this site contain affiliate links. If you book or buy something through these links, I earn a small commission (at no extra cost to you). Take a look at my privacy policy for more information.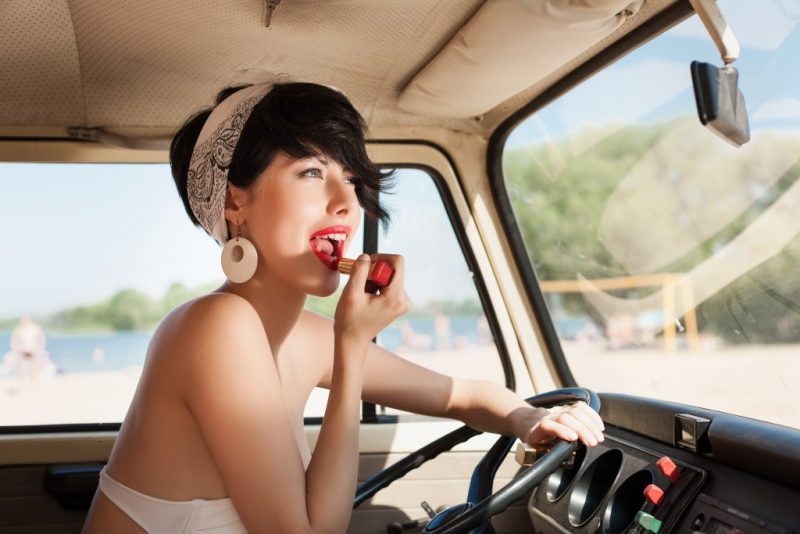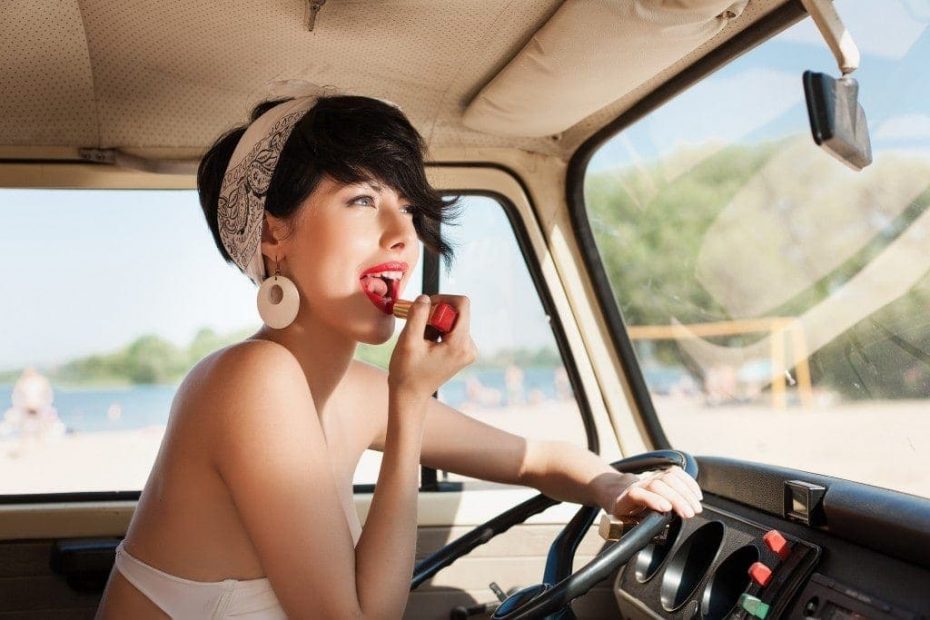 When it comes to the ultimate travel makeup kit, less is always more! If you're travelling long-term, backpacking, or simply trying to pack light – an unnecessarily big makeup bag is a huge waste of luggage space and weight.
Over years of full-time travel, I've developed a super-minimalist makeup bag which contains absolutely everything I need. I'm no travel beauty expert, but being a blogger means posing for photos and appearing on videos a lot. So I like to look nice (and not too sweaty) when I do – without needing to lug around a whole beauty parlour. Keep reading for my 6 piece, cruelty-free, travel makeup kit – with product recommendations.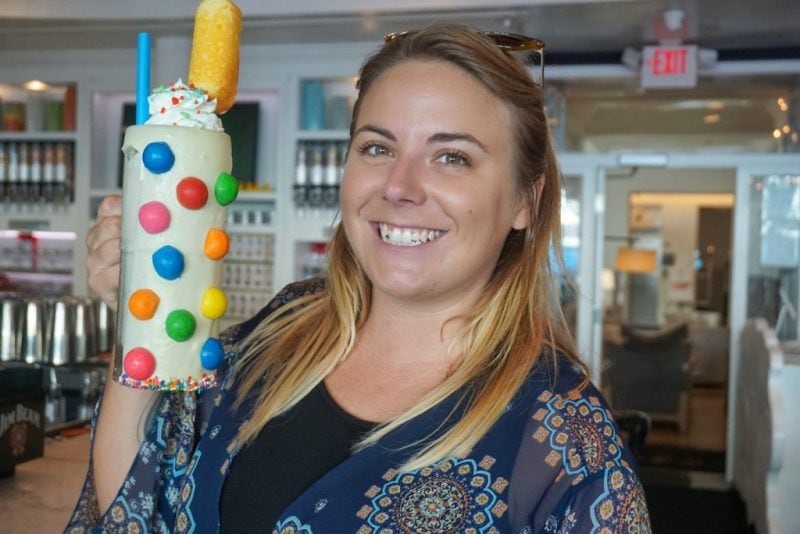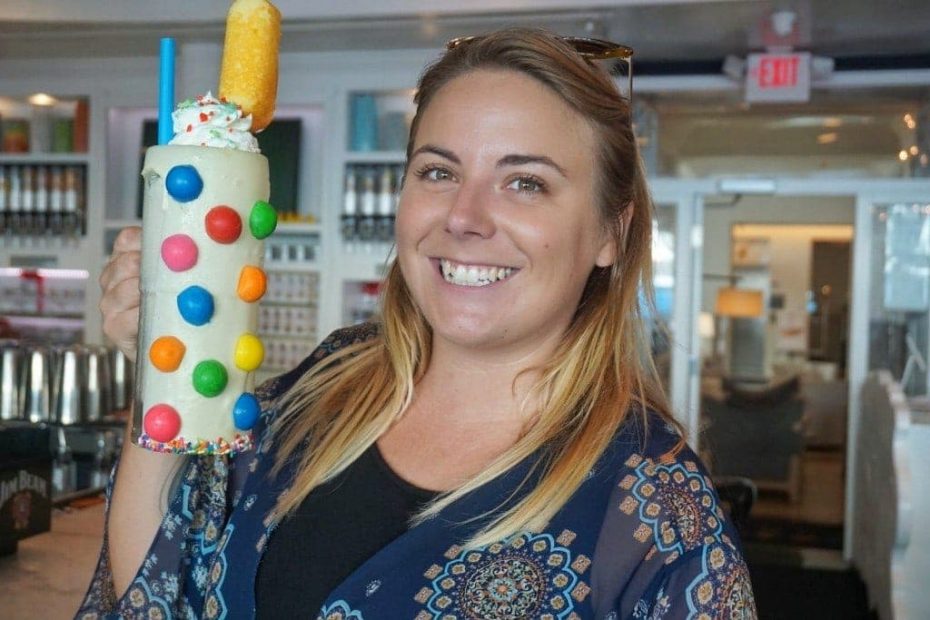 The Ultimate 6 Piece Travel Makeup Kit
These are the only 6 items I ever travel with. Seriously. Nothing else slides in! This year, I've also set about making my travel makeup bag animal friendly. So I've only included brands that are, to the best of my knowledge, cruelty free.
Disclaimer – the following post contains affiliate links. If you buy anything I recommend, I'll make a small commission without it affecting the price you pay at all. Win-win!
1 – BB Cream
Foundation is too heavy for hot, humid climates like SE Asia – and honestly, I NEVER want to wear it. Plus, once you have a bit of a tan going on, your skin will look (and probably feel) completely different. BB Cream is my go-to travel makeup essential and I love it. It just evens out your complexion and gives a bit of cover, without feeling like you have anything on your face.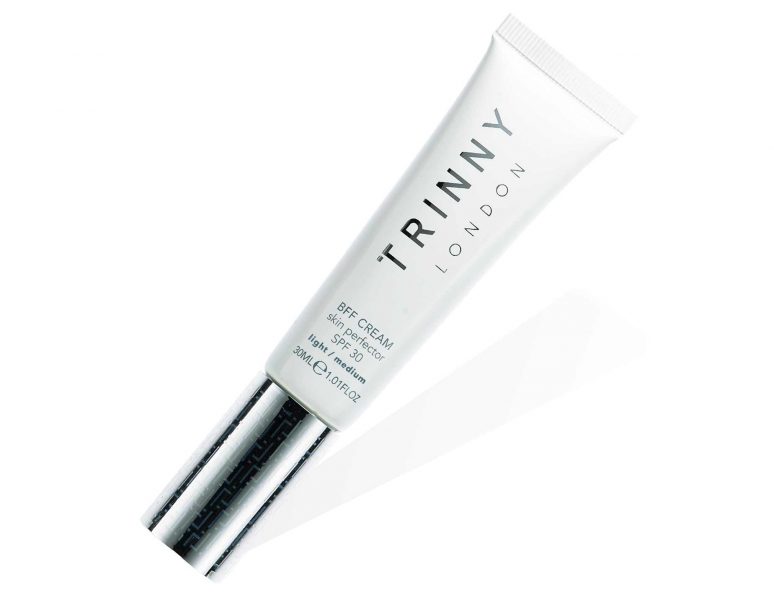 My new personal favourite is the incredible BFF cream from Trinny London*. I've been using it for about 6 months now and absolutely LOVE it. They call it a "skin perfector" and it really does feel like a miracle cream, smoothing and light-reflecting and just generally amazing. But it's also crazy lightweight – I forget I'm wearing makeup at all when I have it on. Oh, and it's vegan. Brilliant!
If you're really sensitive about your skin and just can't conceive of going foundation-free, try to find a lightweight, mattifying one. But I really think that most days you won't want to wear anything at all!
*The product was a gift from the company – but I am about to buy a new one when mine runs out. It's a definite staple in my travel makeup bag now!
2 – Matte Powder
A mattifying face powder teamed with BB Cream is all the coverage I need, even on a work trip where I have to be in front of a camera (or worse, filming a vlog). My face is ALWAYS shiny, so I carry my matte powder everywhere and top it up before pics.
I like a nice translucent one, since it can blend over the top of BB Cream and sit there invisibly. The Dr. Feelgood Silky Mattifying Powder from Benefit is perfect for this. But I also love the Body Shop's mattifying Tea Tree Face Base powder which has a hint of colour to match your skin tone. It goes on nice and light, and it's very breathable. Plus, it gets rid of my nasty forehead shine – winner!
3 – Eyeshadow Palette
Eyeshadow palettes are slim, lightweight ways to create a few different looks nice and quickly. I don't always bother packing it for backpacking trips, since I tend to be pretty casual. But it's nice to be able to jazz my face up every now and again, especially on work trips where I'm surrounded by more stylish and prettier bloggers!
The Born to Run Eyeshadow Palette from Urban Decay* was designed specifically with travel in mind, so it's PERFECT. It's a little bigger than the palette I used to use, but it's so skinny I can slot it into the side of my backpack/suitcase and never know it's there. There are so many colours that every possible need and look is covered (even glam-rock facepaint for an impromptu costume party). And with a slanted brush I can use the darker shades as eyeliner. All bases covered, with one funky palette. Love it.
*this was a gift, but as ever all opinions are my own.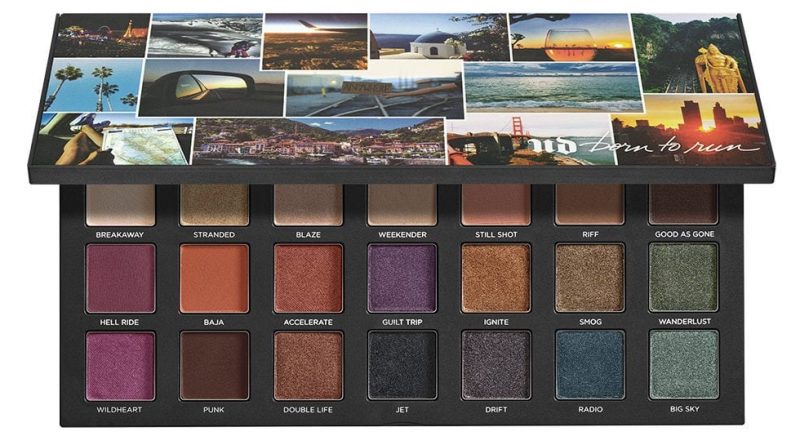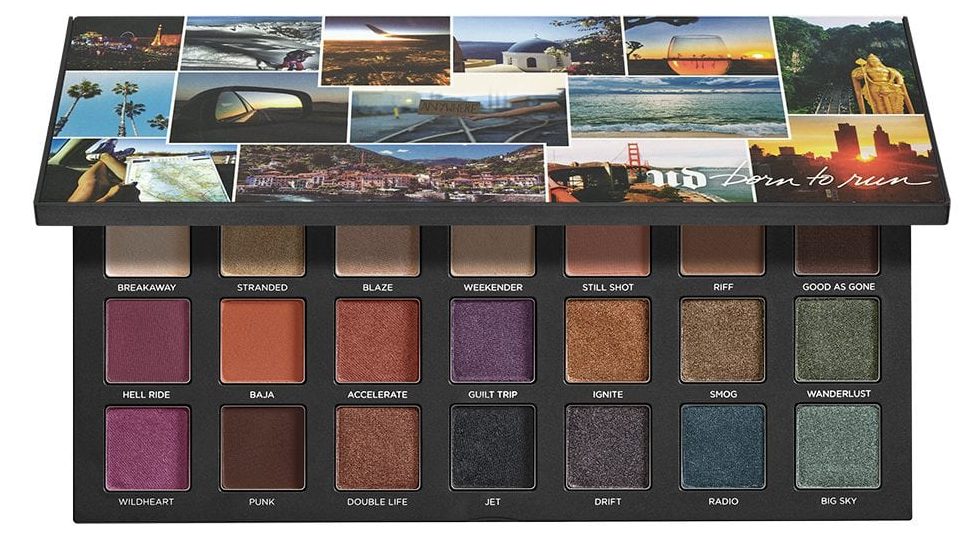 4 – Waterproof Mascara
You're going to need a really decent waterproof mascara in your travel makeup kit. Something that can withstand sweat, tears, swimming, more sweat… everything really. I strongly recommend avoiding clumpy, heavy mascaras like the volumising kind, because anything that feels like you're wearing makeup feels ten times worse in hot sticky weather! Go for something light, waterproof, and long-lasting, like the "mermaid-worthy" ultra-waterproof Cannonball Mascara from Urban Decay.
5 – Tinted Lip Balm (with SPF)
SPF lip balm is a saviour when you travel. All those different climates, the sun, the wind, the AC, the tinny fake air on flights… it can all be VERY drying. Get a decent lip balm with SPF protection to keep yourself protected and moist. And if you find a subtly tinted one, it adds a little splash of colour and adds to the lovely natural travel makeup look. I was using the Dr Rescue lip balms from Maybelline, but they aren't a cruelty-free brand, so I'm looking for a new one. In the meantime, here's a list of vegan lip balms for you to consider.
6 – Travel Makeup Brushes
A mini kit of travel makeup brushes is the easiest, and most lightweight, way to complete your travel makeup kit. You don't want to take too many – in fact I only really pack an eyeshadow brush, and a slanted brush to create an eye-liner effect with eyeshadow.
Depending on what BB cream you've packed, you might also want a foundation applicator brush and/or a powder brush, too. You can find some really good travel makeup brushes that come in a little tube or a pouch, to make them easier to transport (and stop them getting dirty in your bag). I like the mini brush set from The Body Shop as I love their brushes, and it's the perfect size for travel!
So, there you have it – my super lightweight, 6 item travel makeup kit. Is there anything missing from this list that you can't travel without?
Pin This Post!