Some posts on this site contain affiliate links. If you book or buy something through these links, I earn a small commission (at no extra cost to you). Take a look at my privacy policy for more information.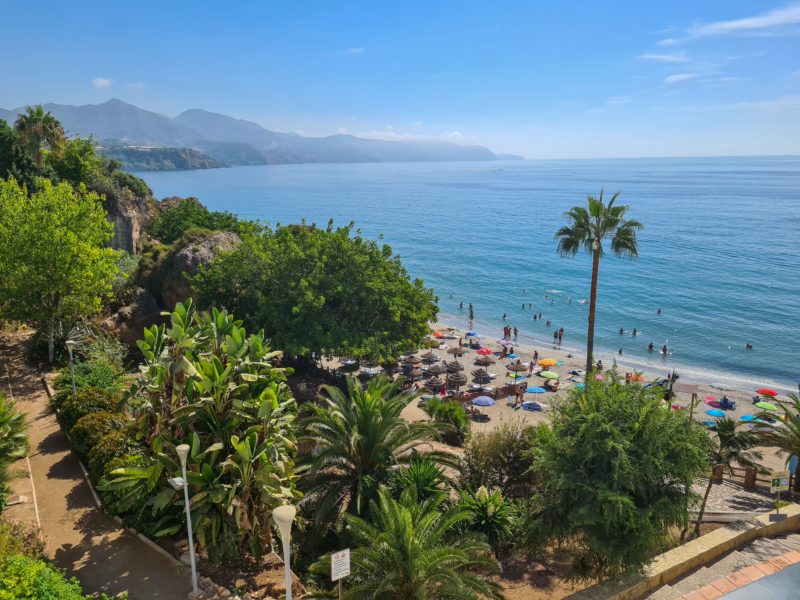 Welcome to the enchanting province of Malaga in southern Spain! Known for its stunning coastline, vibrant culture, and rich history, this Mediterranean gem offers a plethora of experiences to be discovered.
While there are countless charming towns and hidden gems to explore throughout the province, today I'll be sharing with you some of the best places to visit by car in Malaga. You can pick up a hire car from Malaga airport in order to get straight on the road and start discovering the best of the province.
Whether you're planning a road trip around the whole province, or simply want to enjoy a few day trips from Malaga city during your stay there, these are some of the best spots in Malaga to visit by car. So buckle up and let's embark on an unforgettable journey!
Places in Malaga to Visit by Car
1. Malaga City: The Gateway to Costa del Sol
Our adventure begins in the vibrant capital of the province itself, Malaga City. Known as the birthplace of the legendary artist Pablo Picasso, this city seamlessly blends modernity with historical charm.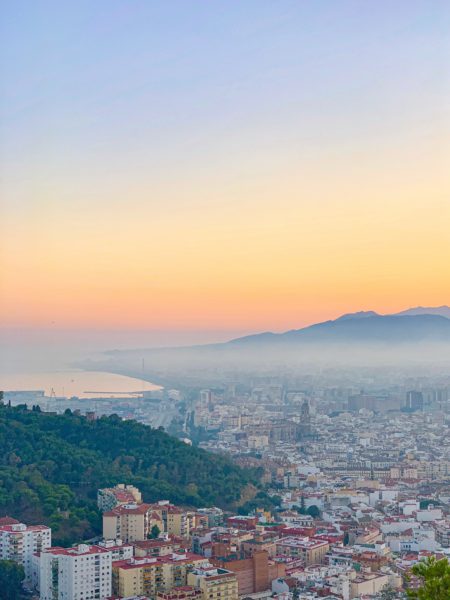 Start your day with a visit to the awe-inspiring Alcazaba, a Moorish fortress that offers breathtaking views of the city.
Wander through the picturesque streets of the Old Town, lined with tapas bars and boutique shops, and make sure to visit the iconic Malaga Cathedral.
2. Ronda: A Picturesque Mountain Town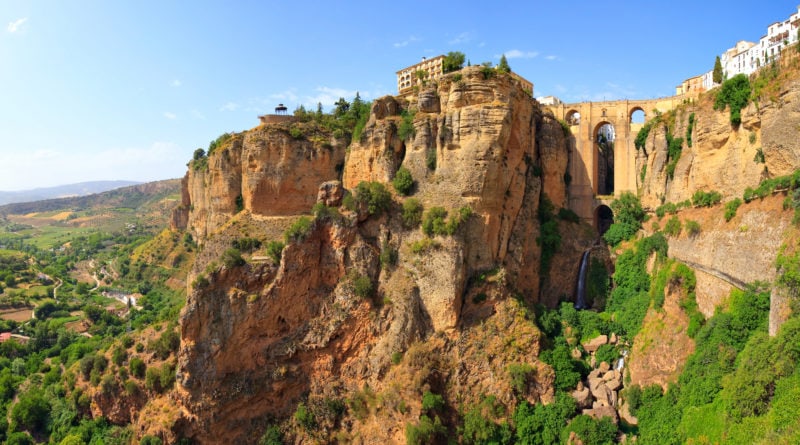 Next on our list is the jaw-dropping town of Ronda, perched dramatically on the edge of a gorge. The scenic drive to Ronda is an experience in itself, as you wind through breathtaking mountain vistas.
Once there, take a stroll across the Puente Nuevo, a stunning bridge spanning the Tajo Gorge, and enjoy panoramic views that will leave you in awe. Don't miss a visit to the ancient bullring, one of the oldest in Spain, and soak in the captivating atmosphere of this enchanting town.
3. Nerja: Sun, Sea, and Caves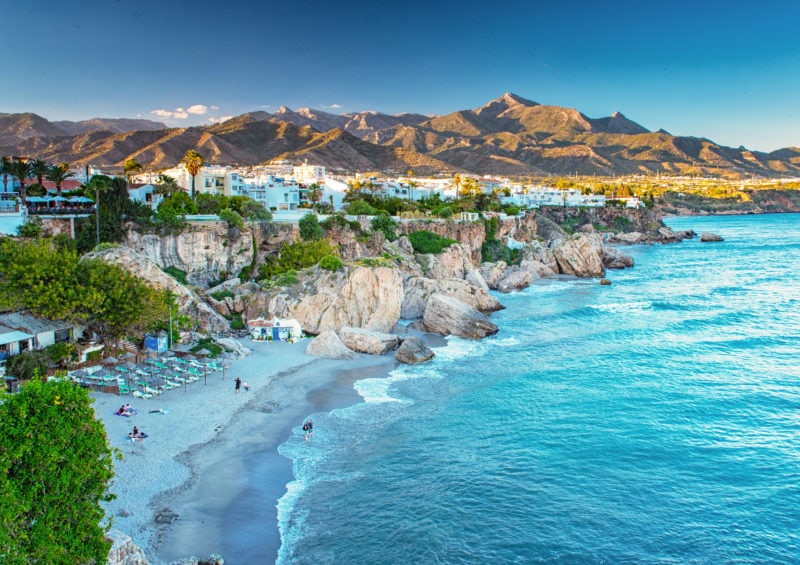 For a taste of the Mediterranean paradise, head east to the charming coastal town of Nerja. Famous for its stunning beaches and crystal-clear waters, Nerja is a haven for sun-seekers. I headed here a few years ago with some friends and had a fantastic trip – although looking back, I wish we'd rented a car to explore more of the region!

Spend a day unwinding on the picturesque Burriana Beach, indulging in delicious seafood by the seaside. Make sure to visit the magnificent Nerja Caves, a natural wonder with impressive stalactite formations. A visit to the Balcon de Europa, a scenic viewpoint offering breathtaking coastal vistas, is also a must.
4. Marbella: Glamour and Beaches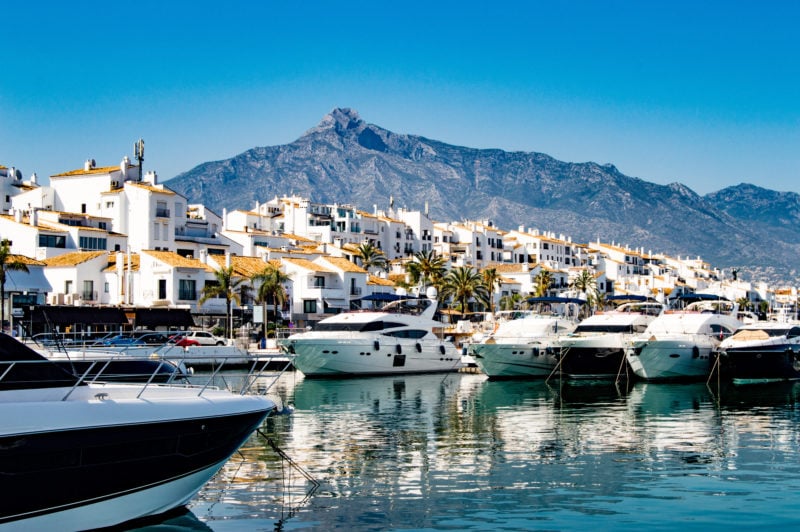 Marbella is the place to be if you're seeking a taste of luxury and glamour. This glitzy resort town on the Costa del Sol is famous for its upscale hotels, high-end boutiques, and luxurious yachts.
Explore the charming Old Town, with its narrow streets and whitewashed buildings, and soak in the atmosphere of its lively squares. Marbella's golden sandy beaches are perfect for sunbathing, and the vibrant Puerto Banus marina is a hub of activity, where you can indulge in people-watching and admire the impressive yachts.
5. Antequera: History and Natural Beauty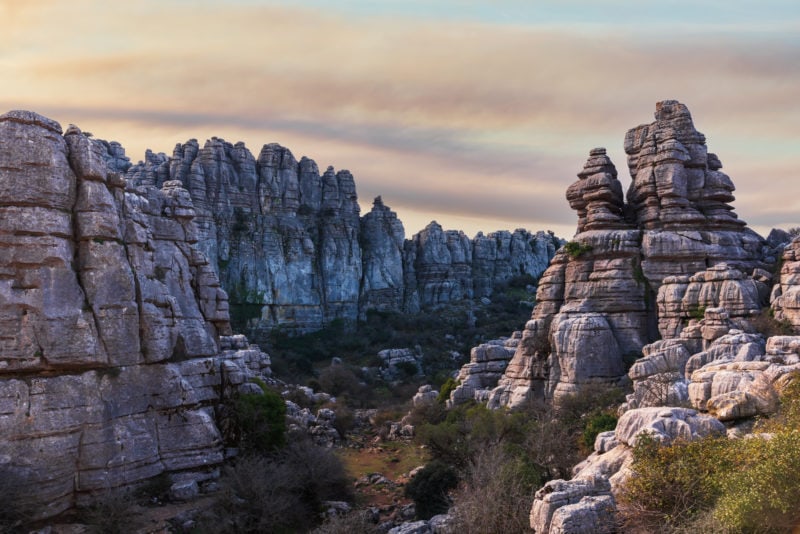 Last but certainly not least, a visit to Antequera feels like a journey through time and nature. This historical town is home to an impressive collection of ancient megalithic structures, including the stunning Dolmen of Menga. Explore the medieval Alcazaba and enjoy panoramic views of the surrounding countryside. Nature lovers will be delighted by the nearby El Torcal Natural Park, with its otherworldly limestone formations and hiking trails offering breathtaking vistas.
Tips and Advice for British Tourists Driving in Malaga
If you're a British tourist planning to explore the beautiful province of Malaga by car, you're in for a treat! Driving in Malaga can be a fantastic way to discover the region's hidden gems and breathtaking landscapes at your own pace. To ensure a smooth and enjoyable experience, here are some tips and advice to keep in mind:

1. Familiarize yourself with the local rules of the road. Remember that in Spain, you drive on the right-hand side of the road, and the speed limits are typically posted in kilometres per hour (km/h). See this guide for more info. 
2. Obtain an International Driving Permit. Although it's not a legal requirement, it's advisable to obtain an International Driving Permit (IDP) before your trip.
3. Download offline maps to your smartphone or SatNav – to avoid data roaming charges or in case you lose signal whilst driving. 
4. Be cautious on narrow and winding roads, such as in Malaga's mountainous areas. 
5. Enjoy the scenic routes and take breaks. Don't rush through your journey: enjoy the stunning views as you discover Malaga by car. Plan for breaks at lookout points or picturesque villages along the way to make the most of each drive! 
Final Thoughts
As we conclude our road trip through Malaga province, I hope you've been inspired to embark on your own adventure in this captivating region. From the lively streets of Malaga City to the breathtaking landscapes of Ronda, Nerja, Marbella, and Antequera, the province offers a perfect blend of history, culture, and natural beauty. So hop in your car, hit the open road, and prepare to be mesmerized by the wonders that await you in Malaga province. Happy travels!